This post and photos may contain Amazon or other affiliate links. If you purchase something through any link, I may receive a small commission at no extra charge to you. Any supplies used may be given to me free of charge, however, all projects and opinions are my own.
Update: My blog is now called Pet Scribbles – as that's always been what I'm known by. In the meantime, you can read about my idea of why I originally called the blog The Shed!
~ ~ ~ ~ ~ ~ ~
Hi there. Welcome to my little corner of the blogosphere!
My name is Laura, and although my handmade business is called Pet Scribbles, I want to call this blog – my blog (I like the way that sounds already, although I'm a bit freaked out about starting this up!) – ummm… where was I?Oh yes, I want to call this blog "The Shed" because for some reason I find myself identifying with the various definitions of this word.
Whether shed is used as a noun, as in garden shed or tool shed (I love to garden, and no doubt I'll be blogging about various tools I use not only in my handmade creations but also tools in my small business…)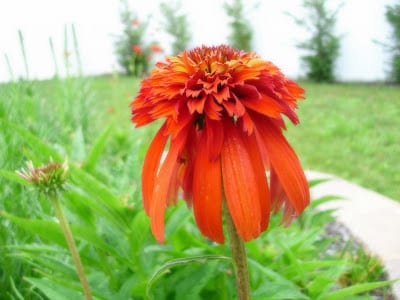 Hot Papaya Coneflower in our backyard, Summer 2011
Or shed is used as a verb such as when one sheds tears, inhibitions, negative thoughts, negative people…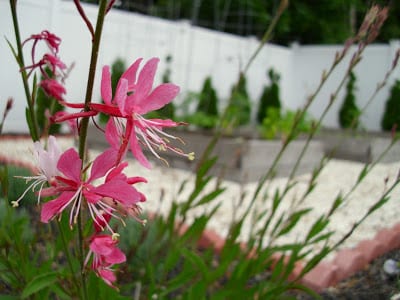 Siskiyou Pink Gaura in our backyard, Summer 2011
…or sheds fur, as in my cats shed a ton of fur (I dote on my cats, almost crazy cat lady status)…
Aliza Loo Doolittle, age 17 or 18-ish years young
…or someone sheds light on something, makes things clearer…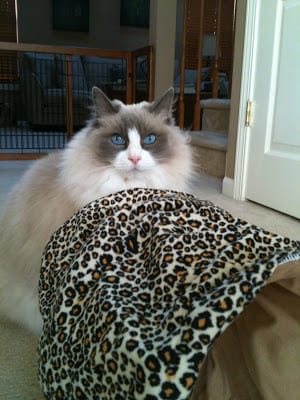 Lulu, CFO (Chief Feline Officer) of Pet Scribbles, age 12
Well, you get the idea. I like playing around with this word, at least I've been playing around with it in my head (a scary place to be sometimes!). So I think having "The Shed" as the overall title of this blog will tie everything together, (she says, as she fully realizes that although she has written several posts mentally already, this post is the very first post published on her very first blog.)As time goes on, I'll be chatting about my love of gardening, my obsession with gardening books, my cats, crafting, vintage finds, and of course about my handmade business (Pet Scribbles!) too. I hope you'll join me on this journey.Welcome to The Shed, I'm so glad you're here!
(And I'm glad that I'm here now too!)
~Laura