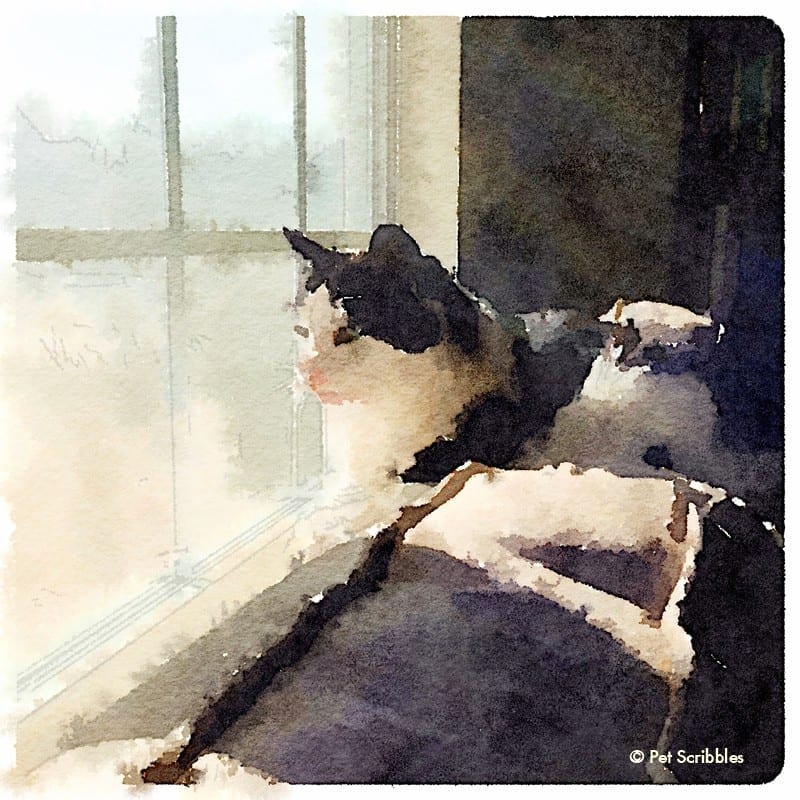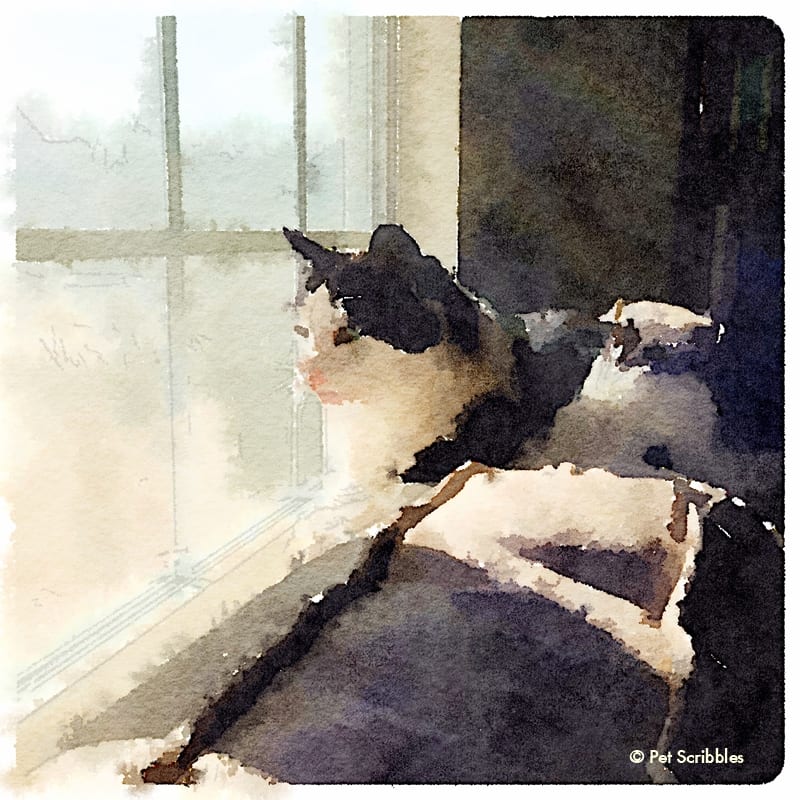 Thank you for your thoughts and prayers for our cat Aliza.
She was put to sleep on Tuesday, as her condition was deteriorating.
I'd like to think she's snuggling with our cat Mr. Boober who passed away five years ago, and to whom Aliza was very attached.
If Aliza could talk, I think her signature phrase would have been,
"In case you need me, I'll just be over here."
Looking at pictures of Aliza over the years, I noticed something interesting: Aliza was always off to the side of whatever action was going on with all of the cats, but near enough just in case she could join in on the fun.
She never tried to come between Lulu and her big brother Matisse (aka Mr. Boober), and instead would just hang nearby. Although Aliza was hopelessly in love with Mr. Boober, she would always wait her turn if Lulu needed time with her big brother.
"In case you need me, I"ll just be over here."
I'm taking a short break this week from my blog and social media, as I work through my sadness a bit.
I'll be back here next week . . .
~Laura