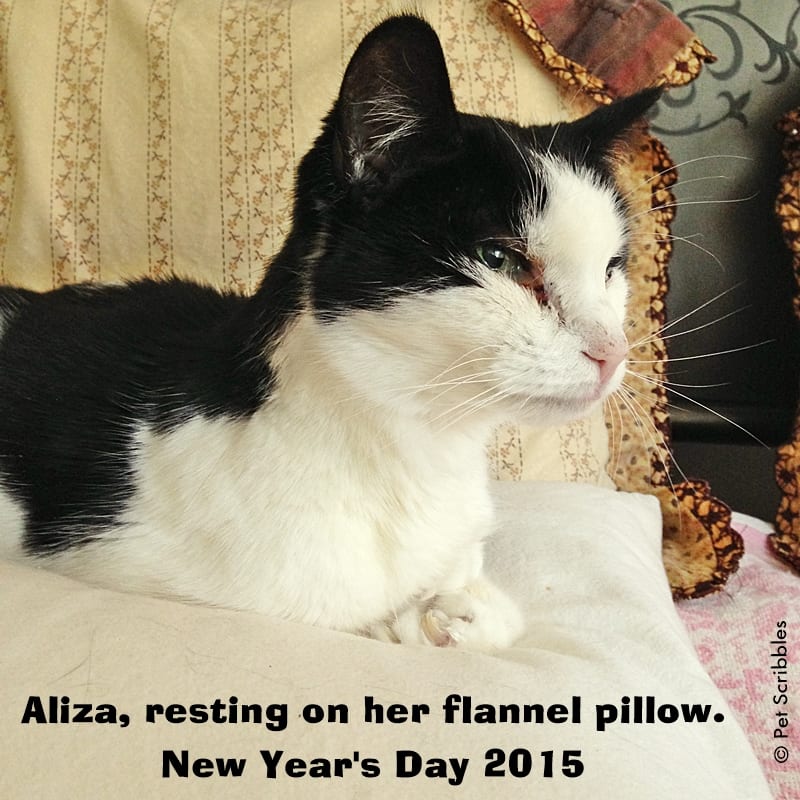 Our sweet Aliza cat is coming to the end of her days, and the hope is for her to pass peacefully here at home. Our vet agrees. (Rest assured we won't let her endure or suffer any pain, and will make the tough decision if we have to.)
Aliza's story is pretty amazing, as she began her life 20+ years ago as part of a cat colony living at Boston's Logan Airport. You can read about her – and how Aliza and I rescued each other – in this post I wrote last year: Loving a Feral Cat Named Aliza.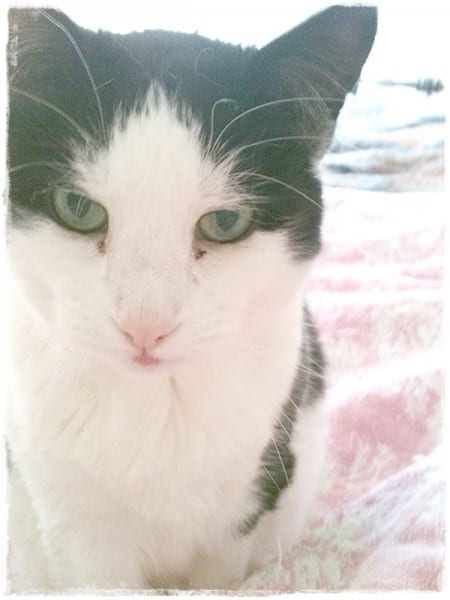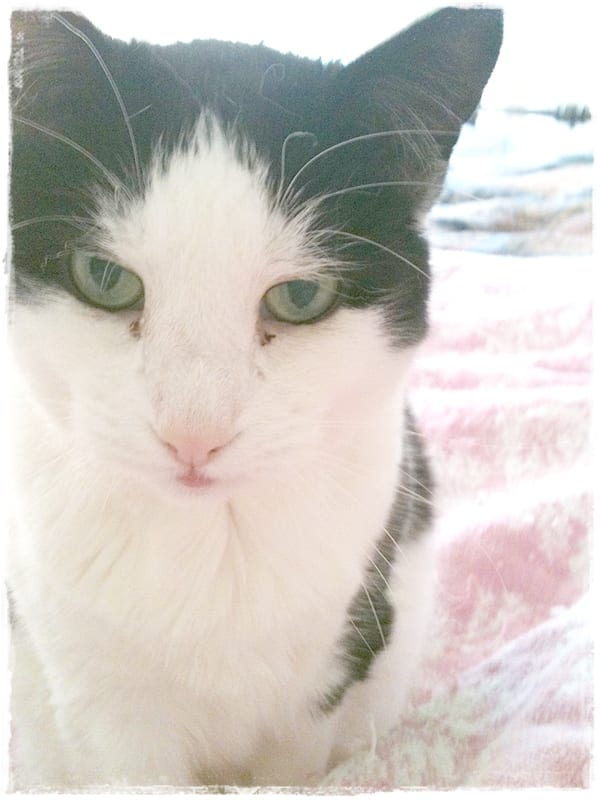 On New Year's Day, Aliza's energy for walking up and down the stairs was depleted by evening, so she actually let me carry her around, which was a first. She didn't struggle or wiggle out of my arms. Instead, she burrowed into my arms even more.
The fact that I'm getting all these snuggles and purrs at the end is bittersweet. She's comforting me as much as I comfort her.
Lulu (our 14 year-old Ragdoll cat) isn't sure what's happening. Or maybe she does know. As I type this, Aliza is next to me on the bed, resting on her flannel-covered pillow, while Lulu is underneath Aliza's pink blanket just next to the pillow.
I was feeling badly a few days ago, remembering how Aliza stuck to Mr. Boober like glue during his final days. I told my husband I wished Aliza would have that same thing done for her during this time.
My husband's response was that Aliza does have this same thing. Aliza chose me after Boober passed away, and now here I am sitting with her round the clock, bathing her, caring for her, and not leaving her side.
I hadn't even thought of it that way.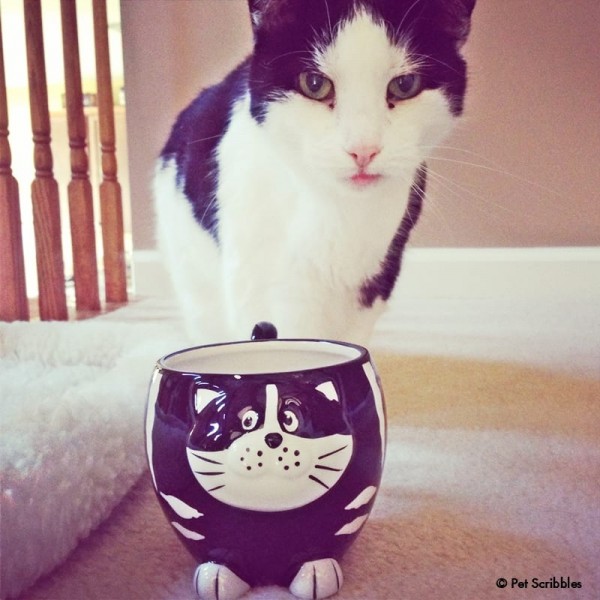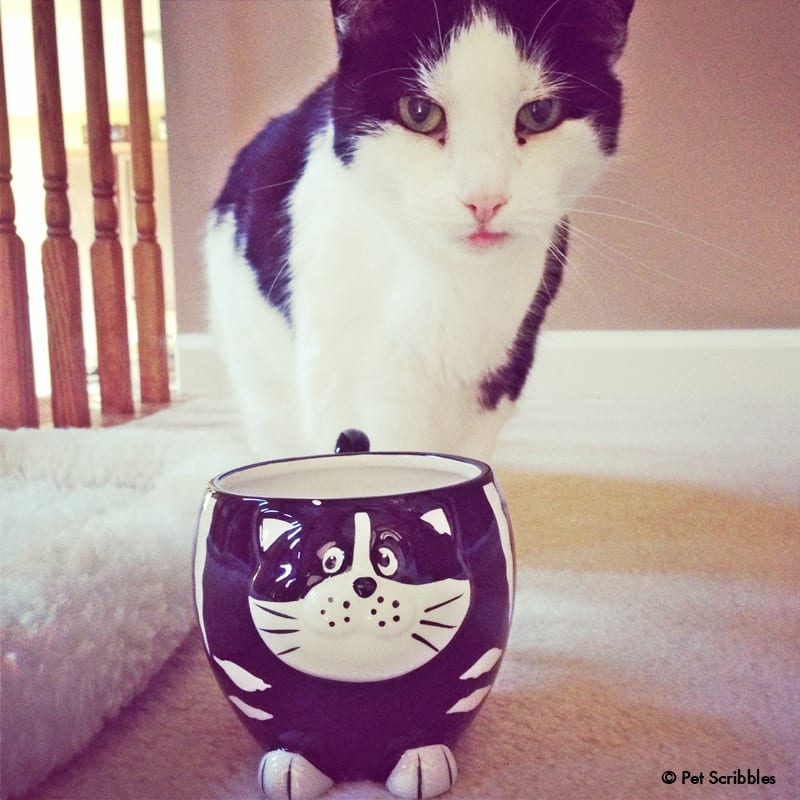 I've cleared my blogging schedule for now, and will be back here soon.
Please say some prayers that Aliza's remaining time is secure, warm, safe and pain-free.
~Laura