I may have, in fact, crossed over to become a crazy cat lady. Or I'm at least well on my way.
Check out the ingredients in this Tension Tamer tea I've been enjoying over the past several months . . . Catnip!!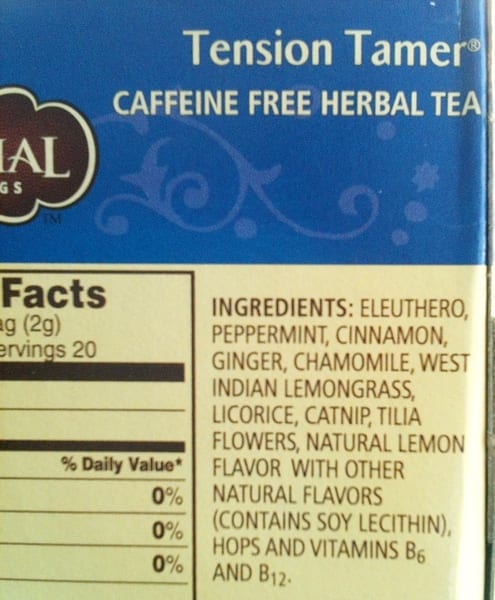 I've been drinking catnip. I swear I had no idea. I swear. Meow!
I posted this on my Facebook page yesterday, but since I'm still laughing about this 24 hours later, I just had to share it here too!
So. What are some of the symptoms of being a crazy cat lady? Anything I need to be aware of?
Do let me know in the comments!
~Laura