Blue Star Kalimeris (Kalimeris incisa Blue Star) is an easy-care perennial. Loves heat and humidity. Pale blue flowers bloom all Summer. A must-have plant for your flower garden!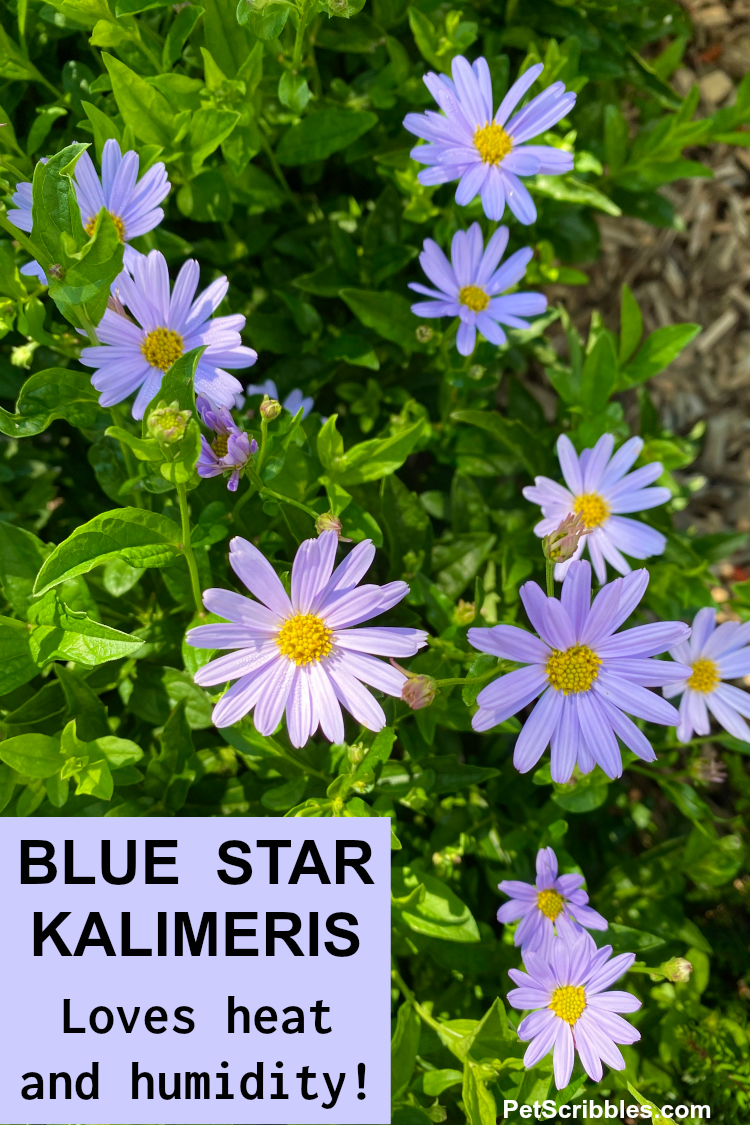 I've been working on my gardens almost non-stop this season.
Sometimes I almost feel like it isn't truly gardening, as my chores have included things like scraping out moss from the cracks of our backyard patio.
And no, don't even try and suggest to me that a power washer will help get those strips of moss out. My husband did that, and those strips washed right into the decorative river rocks surrounding the patio — that I had just cleaned by hand for the season, removing dead leaves and weeds and debris.
I loved that he was helping me get rid of the moss. Truly. I hated the end result which was me cleaning rocks again.
But I digress.
The patio looks fabulous and clean! And we enjoyed the perfect Summer weather last weekend — only 70 degrees, sunny and no humidity whatsoever.
High Humidity… ugh!
And yes, where we live along the Jersey shore in southern New Jersey has incredible heat and high humidity most of the Summer. And we're will already in the 80s this week and climbing.
Not all plants love heat and humidity, and after trial and error you eventually learn which plants love your climate and which do not.
And as I've been joking occasionally on Instagram — you can follow me there via petscribbles — I do not love high humidity.
Nor do I thrive in high humidity.
So naturally I love plants that do, because I don't have to worry about fussing over them on days when it might be smarter to just stay indoors.
Remember: Your plants love you and know that you're trying. It just might be they don't love the climate they're growing in. Maybe they need more shade, more water, more sun, less water. And your neighbor's property might have a different micro-climate than yours, depending on trees, the direction your gardens face, etc. Gardening is trial and error and learning.
Blue Star Kalimeris
Which brings me to my own unofficial Plant of the Year for 2020:
Blue Star Kalimeris, also commonly called a False Aster. You might also see it referred to as: Kalimeris incisa Blue Star, or Blue Star Japanese Aster or some variation of all of these words!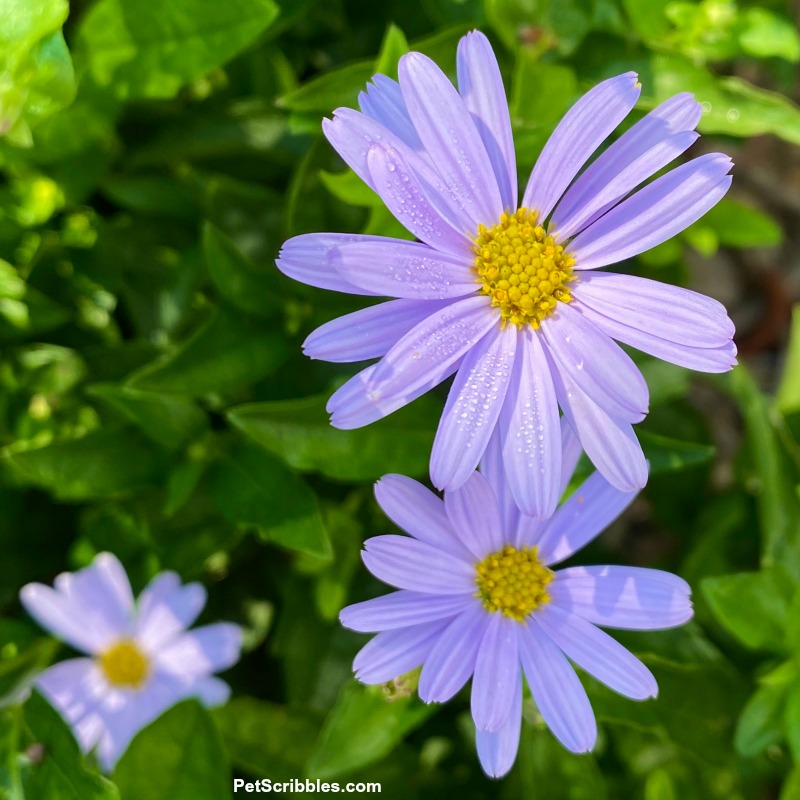 The flowers of Kalimeris resemble daisies and asters, with their pretty petals surrounding yellow centers. Each flower is approximately 1 inch in diameter, which may sound small but imagine when these plants are covered with flowers!
And don't be fooled: the flowers look delicate but aren't, withstanding rain no problem.
This plant is a perennial, returning every year — a much better long-term investment than planting so many annuals each year.
(And yes, I do plant annuals as well, but I'm trying to fill my gardens with easy-care perennials for less work and more enjoyment.)
Two main features of Blue Star Kalimeris
In my opinion, there are two main features of Blue Star Kalimeris:
loves heat and high humidity
covered with daisy-style pale-blue* flowers all season
*To me, the pale blue shade appears more like a periwinkle color, which is a plus in my book as it matches wonderfully with the coloring of both Ageratum and Geranium Rozanne. I have all three in my front yard garden beds and this pop of color ties the different beds together.
Geranium Rozanne: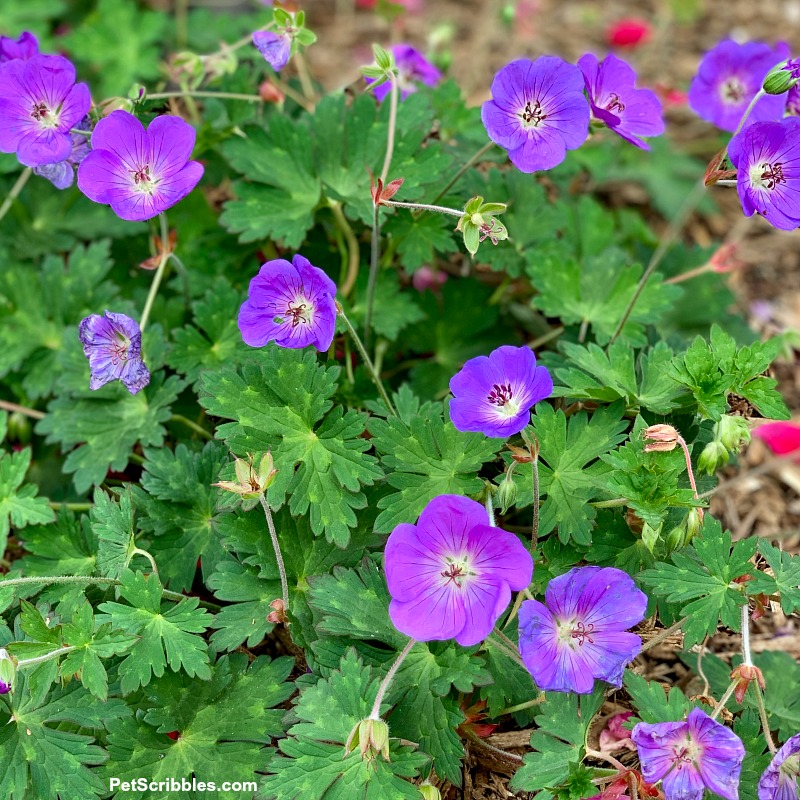 Ageratum: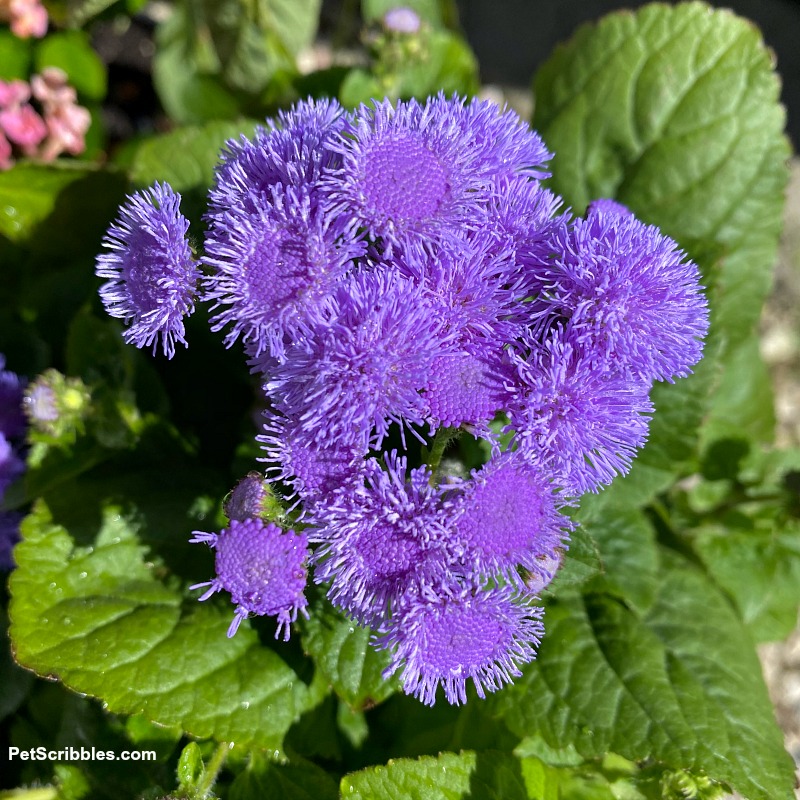 Additional features
Compact plant
Rabbits and chipmunks don't appear to be interested in this plant
Deer resistant
Never wilts and falters in hot weather
Can tolerate clay soil
Attracts butterflies and pollinators
Easy-care and low maintenance
Long blooming season from June to Fall
Great border plant or specimen plant
Plants may self-seed if happy, for more lovely plants
And also worthy to mention: slugs avoid this plant and so does mildew, according to well-known British horticulturist and journalist Alys Fowler.
Shrub height
Blue Star Kalimeris grows as a small rounded clump and remains nice and compact, reaching a height and spread of only 18 to 24 inches.
Here are two images to show you what the height and spread look like: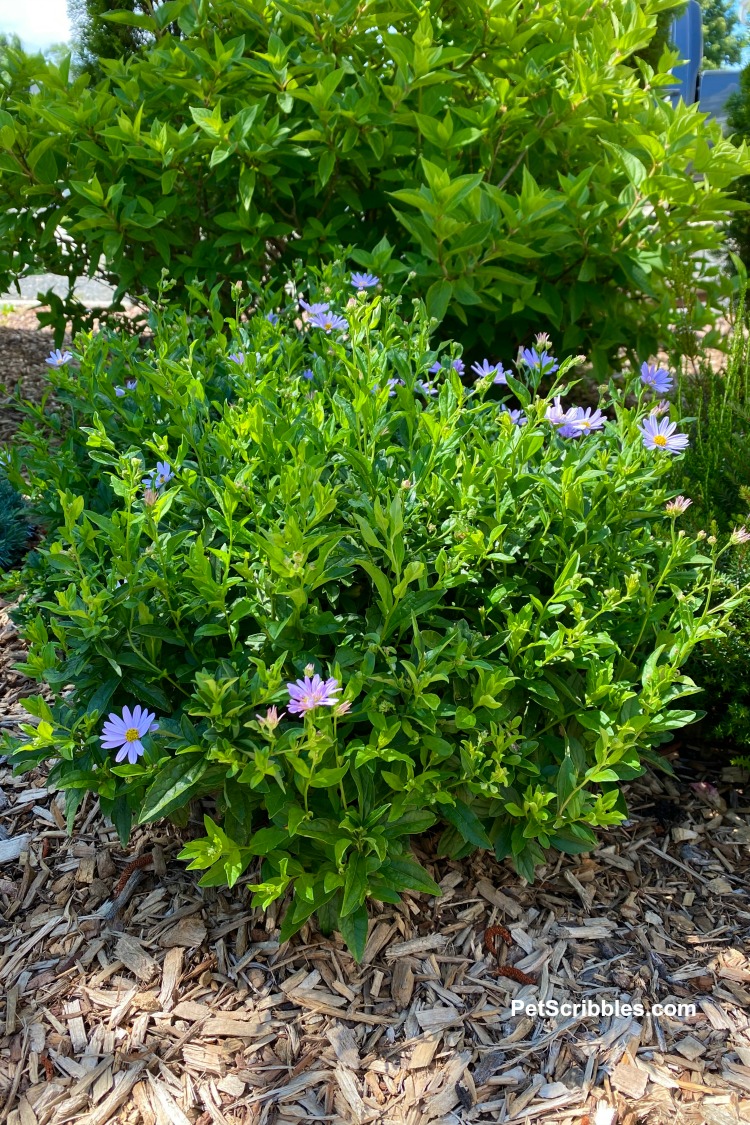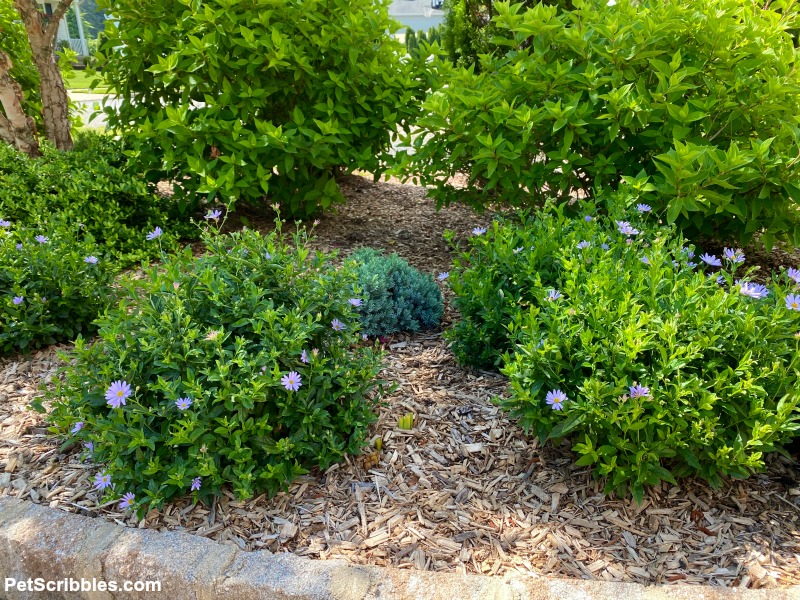 Growing requirements
Zones: 5 through 9
Sun: Full sun to part shade
Water: Water thoroughly during first growing season; once established is more drought tolerant.
Fertilizer: Fertilize with a slow-release fertilizer like Espoma Plant Tone in early Spring.
Spacing: If planting multiples, space them 18 inches apart.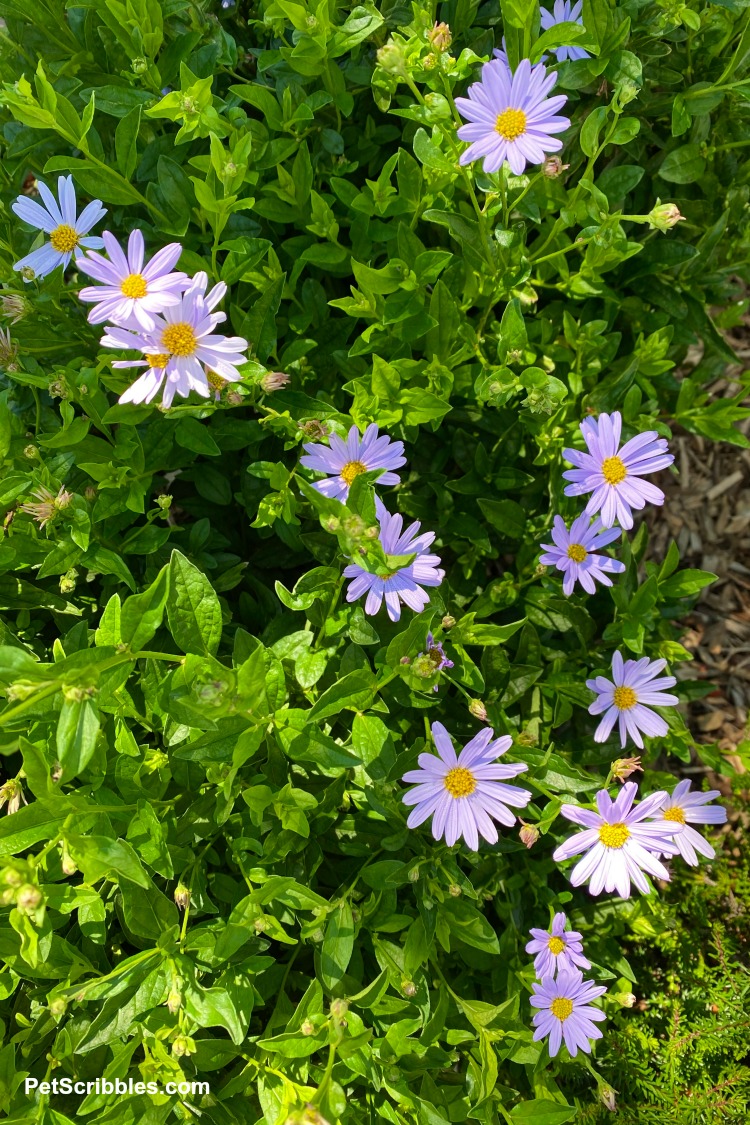 How to plant Blue Star Kalimeris
As with most flowering perennials, do not plant Kalimeris too deep. Dig a planting hole only as deep as the perennial is currently planted in its container.
Dig the planting hole a bit wider than the sides [of the container]. Periodically check your work by simply placing the container into the planting hole to see how high or low the plant is. Adjust accordingly with more or less soil.
Add some organic fertilizer to the planting hole. I always use Osmocote Flower and Vegetable Plant Food for my annuals and perennials.
Gently tease the roots apart, or use a bit more force if the plants are more root-bound in the pot. (Hopefully at a good nursery the plants you purchase won't be root-bound.)
Place the plant into the hole and fill in the sides with more soil. Next, gently press down, add more soil, then complete with a protective layer of mulch.
Finally, give the plant a good drink of water as a reward, then reward yourself with a drink of water too!
Blue Star Kalimeris images
I love to share my own garden images and flower photography so you can see what my plants look like, versus just the pretty pictures shown in plant catalogs and online.
At the end of May this year, I planted four Blue Star Kalimeris plants.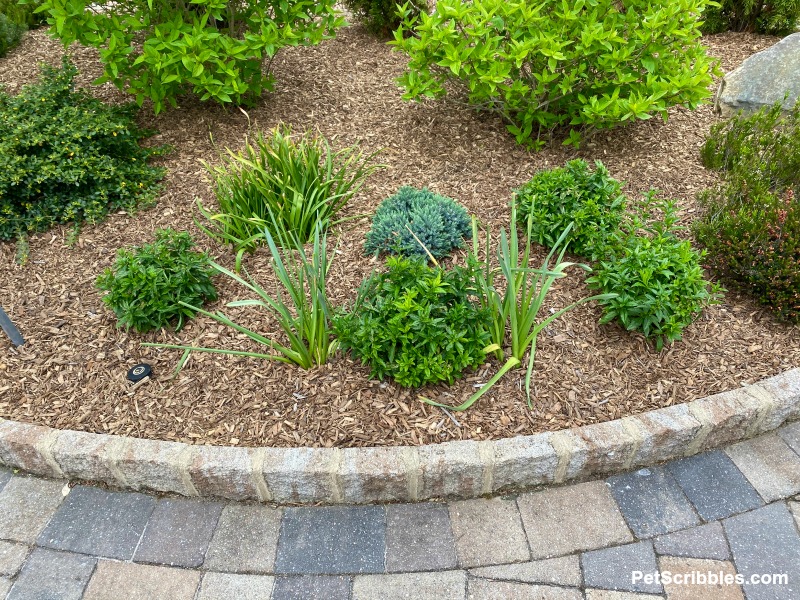 The plants are in front of our Little Lime Hydrangea shrubs to provide non-stop color at a low height.
I don't plant my flowers in neat rows or set patterns. The main reason is that I like a more natural look when it comes to flowers.
The minor secondary reason is that I'm battling the placement of underground sprinkler lines and electric wiring whenever I plant something new.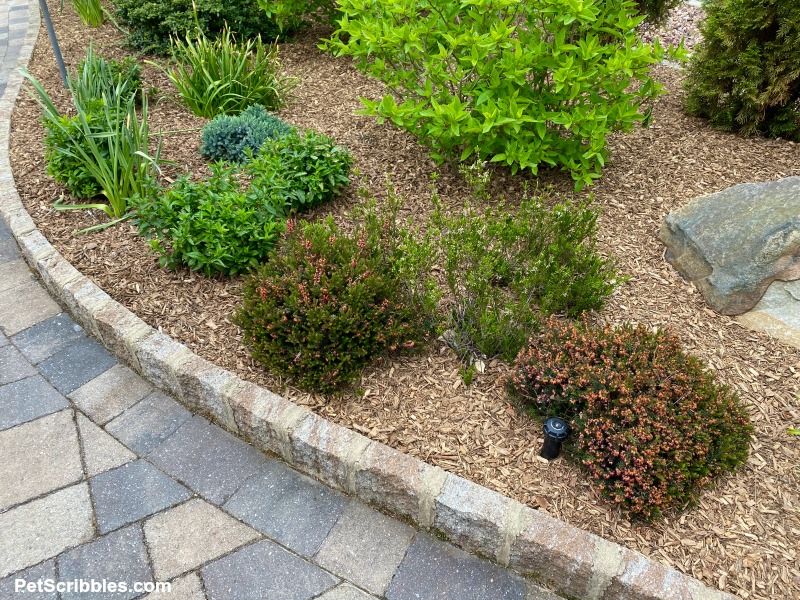 To the right of the Kalimeris perennials are two Kramer's Red Winter Heath shrubs as well as a white Heather, which are all evergreen.
(The daffodils are finished blooming, but I won't cut them back just yet. Read how and when I cut back my daffodils here.)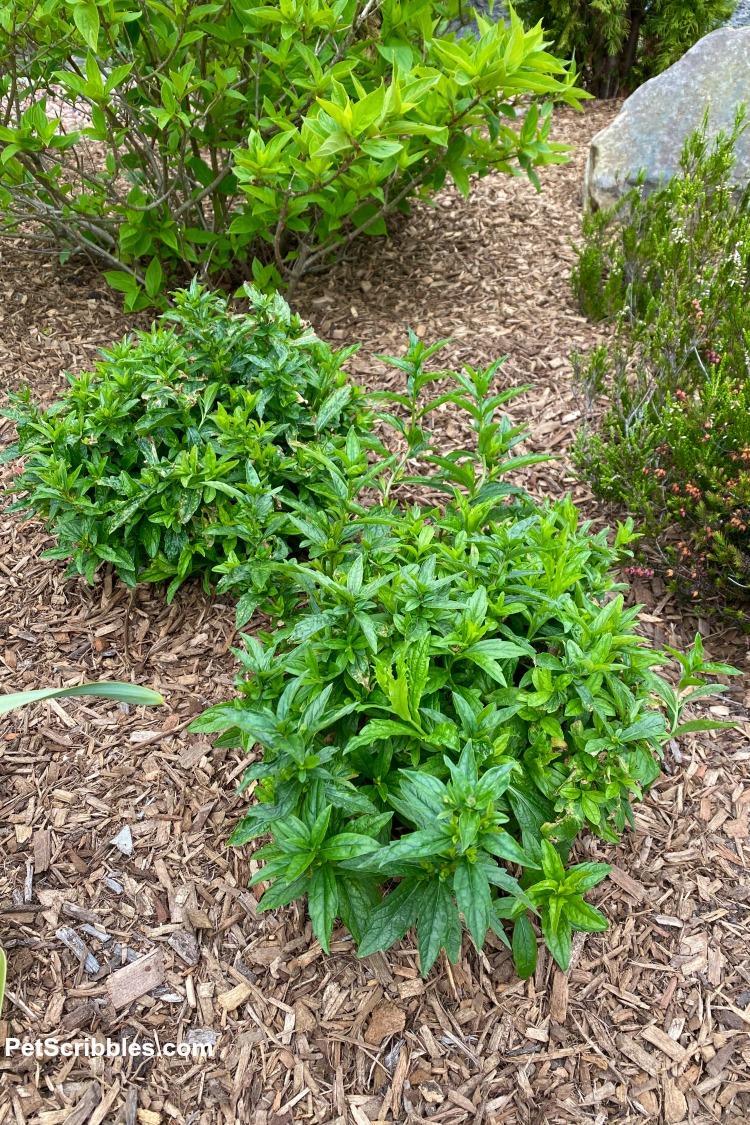 I keep thinking these perennials are actually shrubs, because they sort of look like tiny compact shrubs. (above)
I purposely planted one of them in front of a Blue Star Juniper, because the juniper will eventually grow larger than the Kalimeris will. The blue-green juniper will provide color year-round, and also make a nice contrast between the green shades of the Little Lime Hydrangeas and Kalimeris.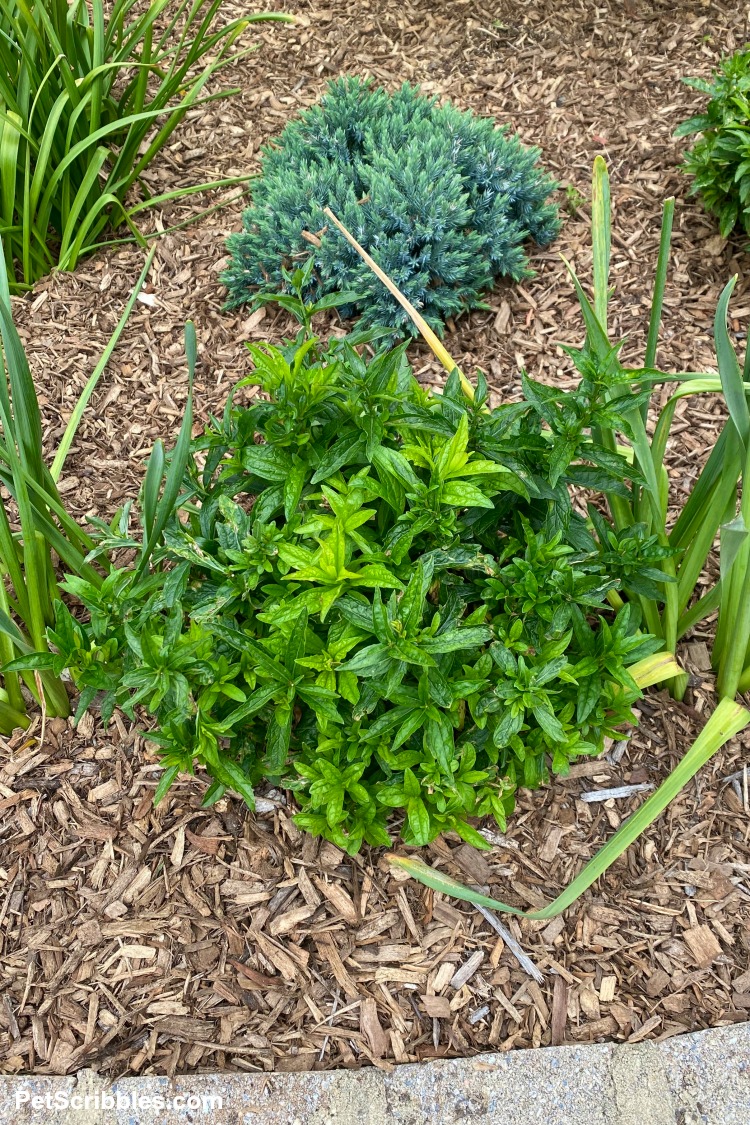 Within a week of planting, I had my first flower!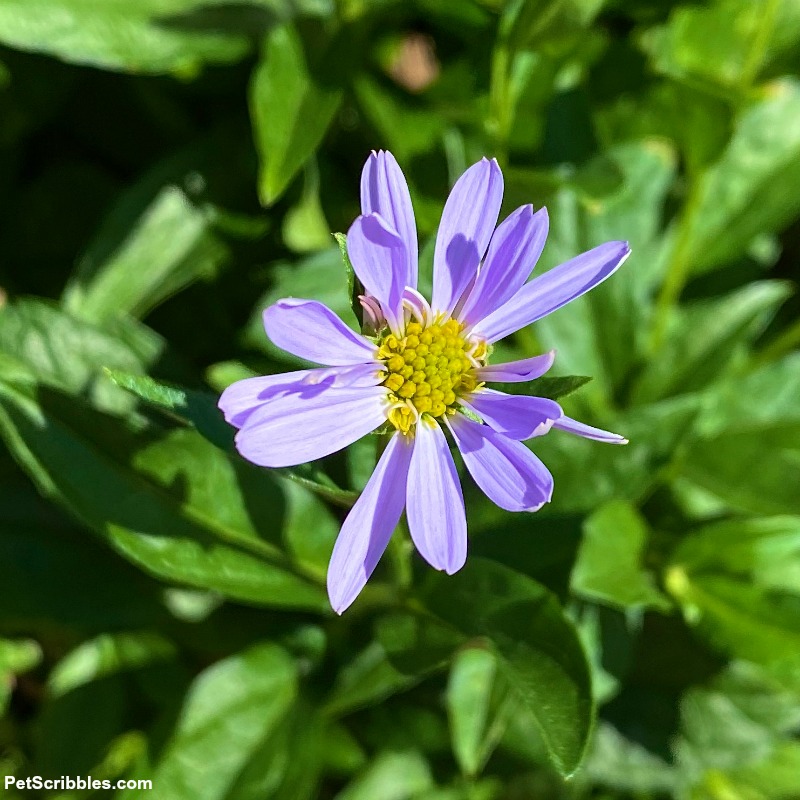 I was so excited, as this flower was a sign of what was to come!
The next day, more flowers appeared!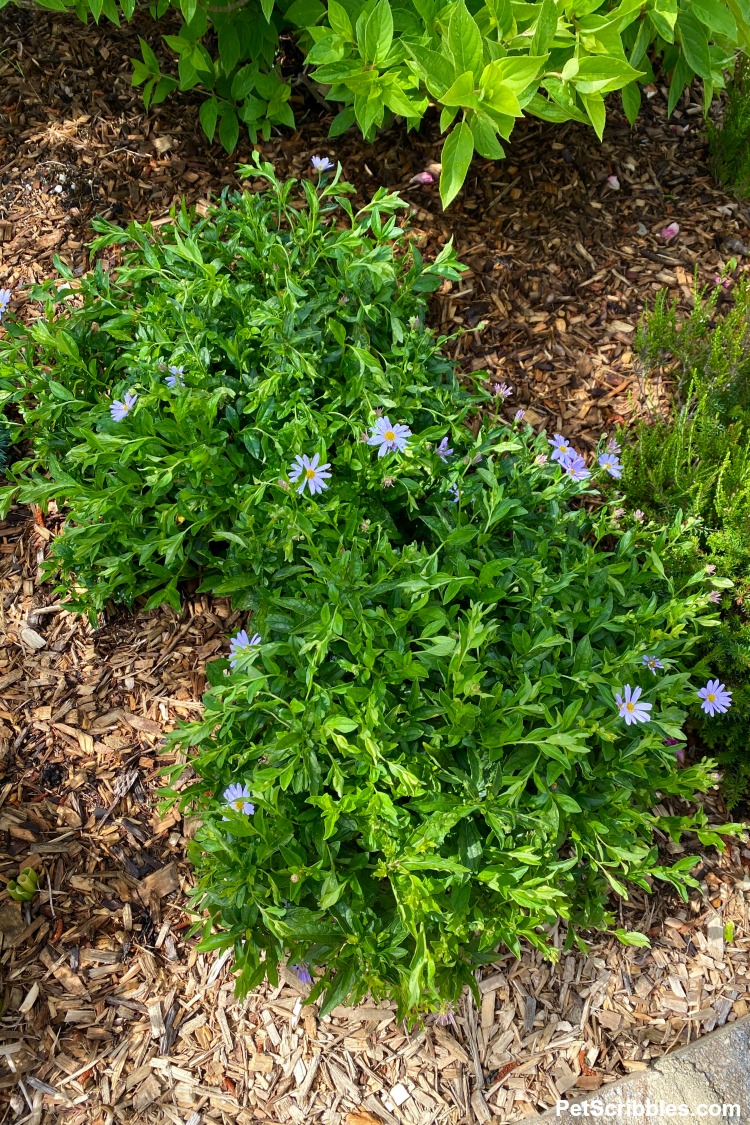 This flower looks like it has a double yellow center somehow!
Every day there are more flowers, which fills a gap for me since the Little Lime Hydrangeas won't begin blooming until mid-July.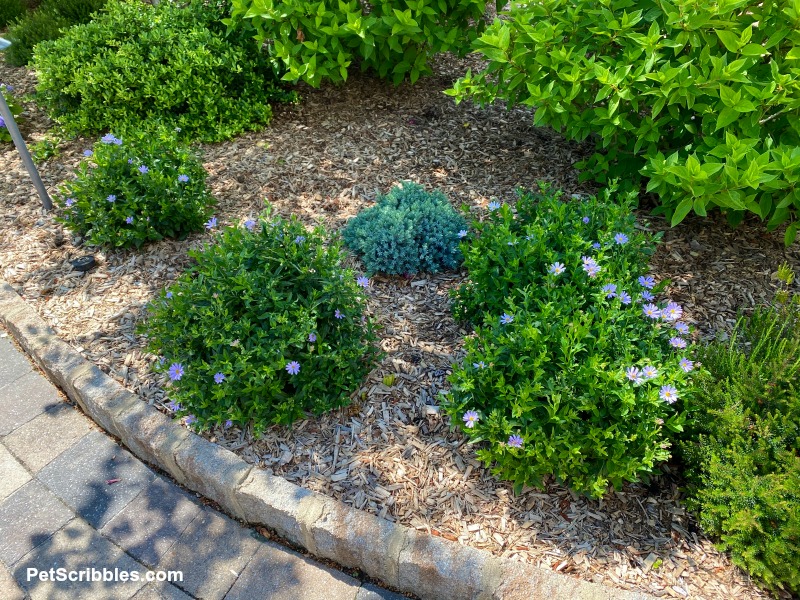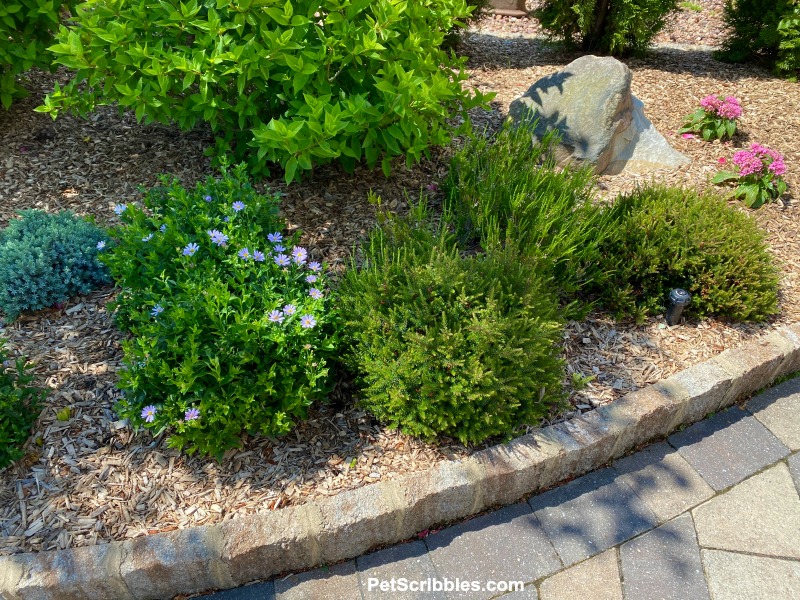 I planted annual ageratum in this bed as well. These will do better than the annual geraniums did in the same spot last year.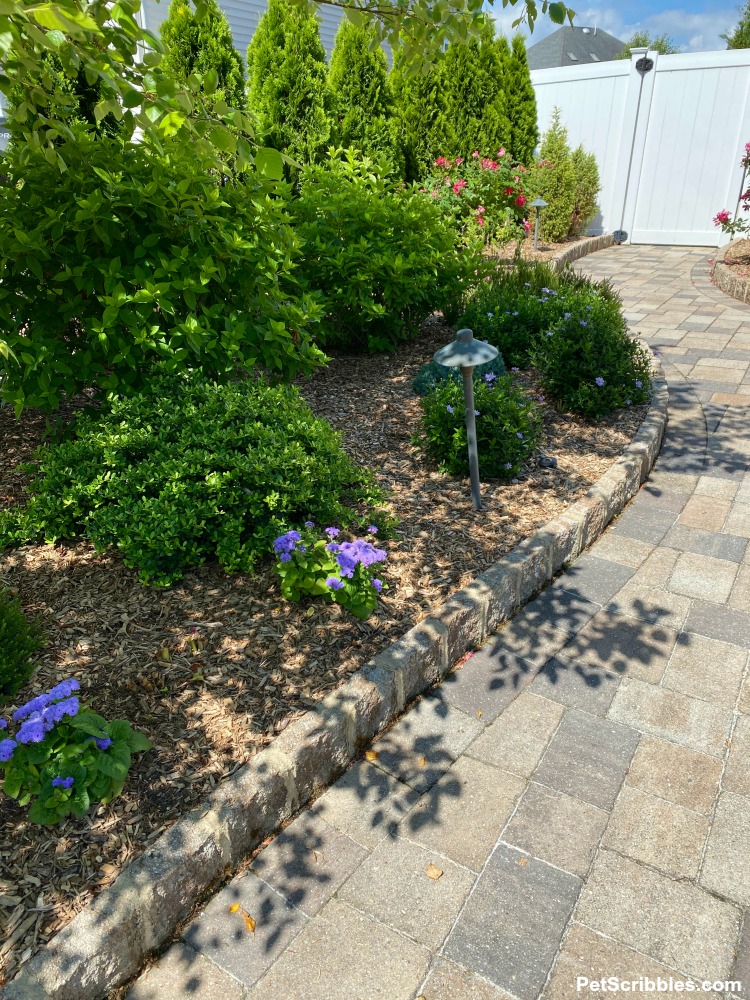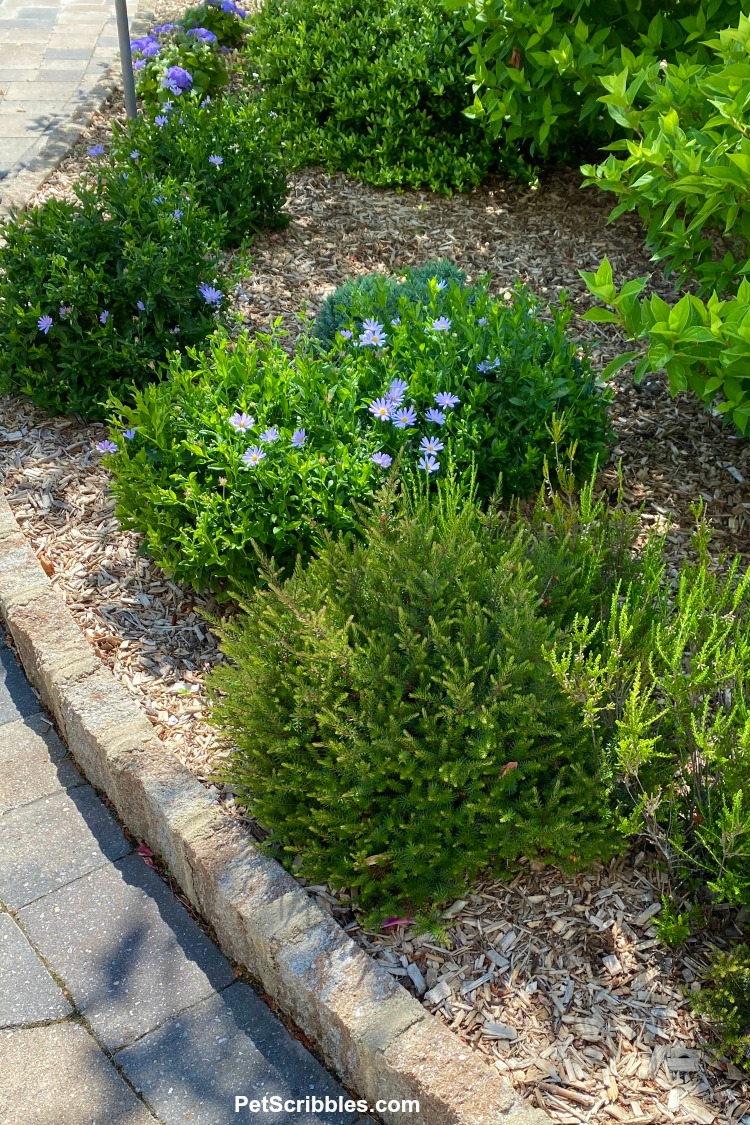 I just can't get enough of these flowers, and the Summer is just getting started!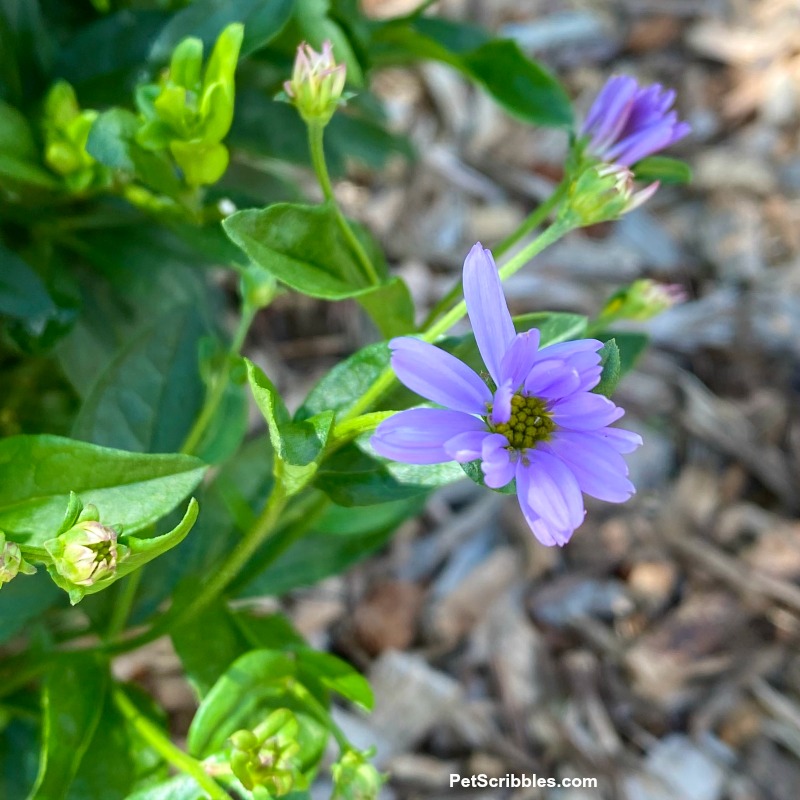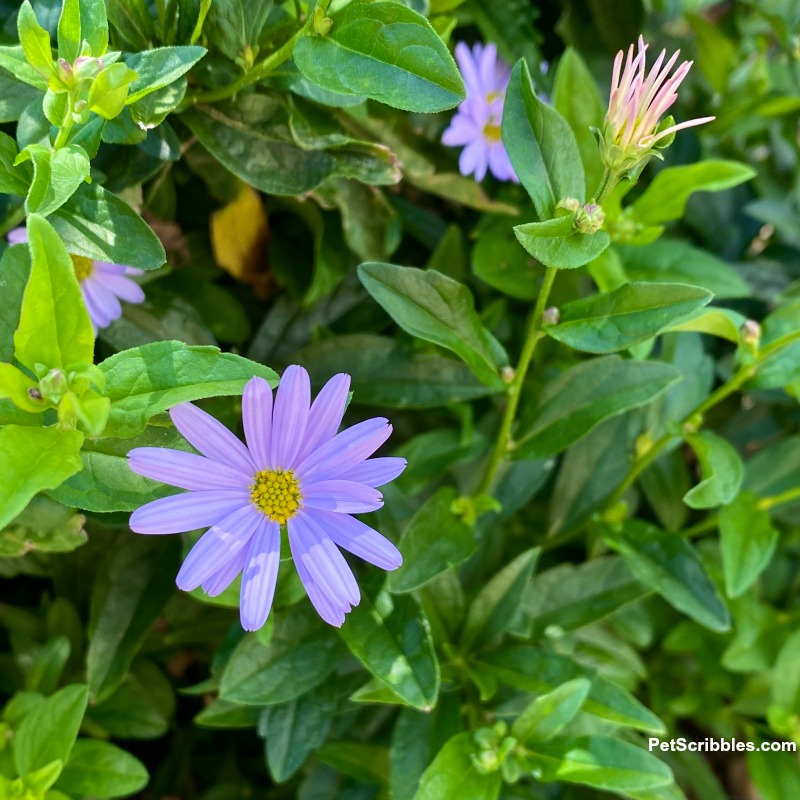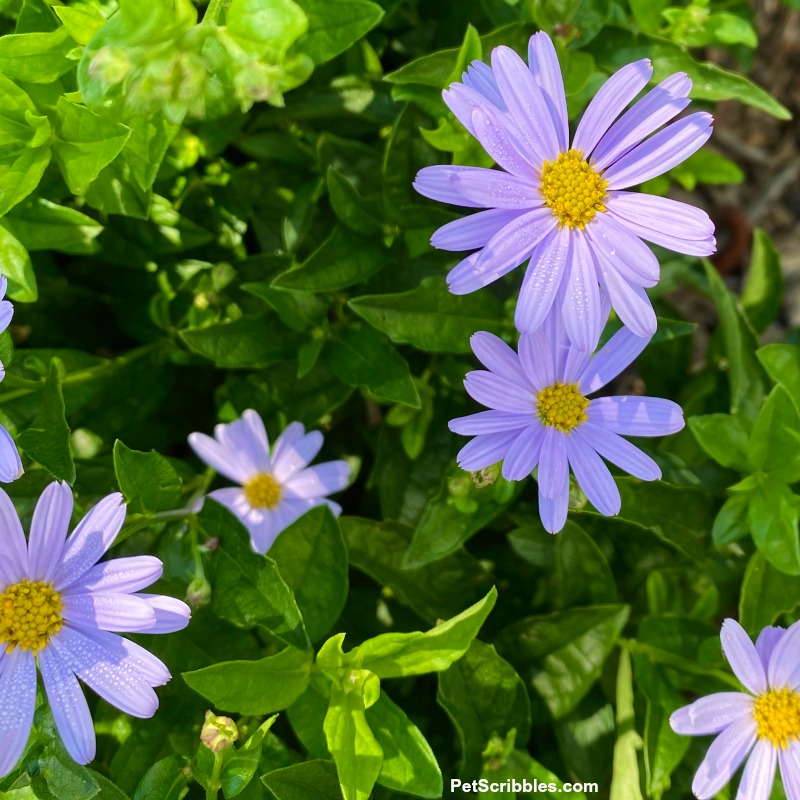 More heat and humidity-loving plants!
Here are a few more plant ideas for you, that I personally am growing and loving . . .
Helene Rose of Sharon (click to learn all about this flowering shrub)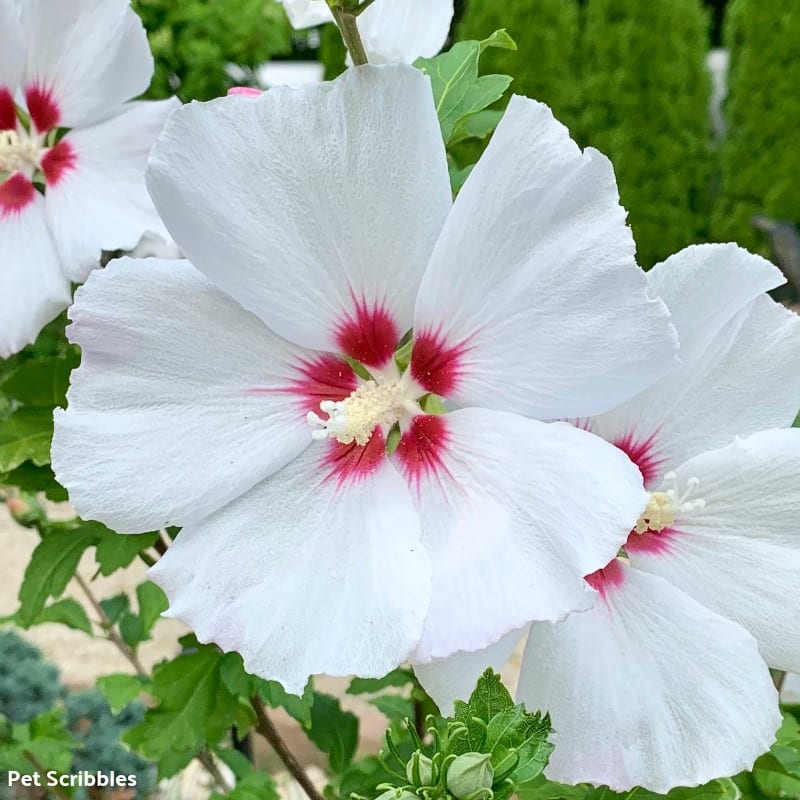 Lavender Phenomenal (click to learn why this is the best lavender for heat and humidity)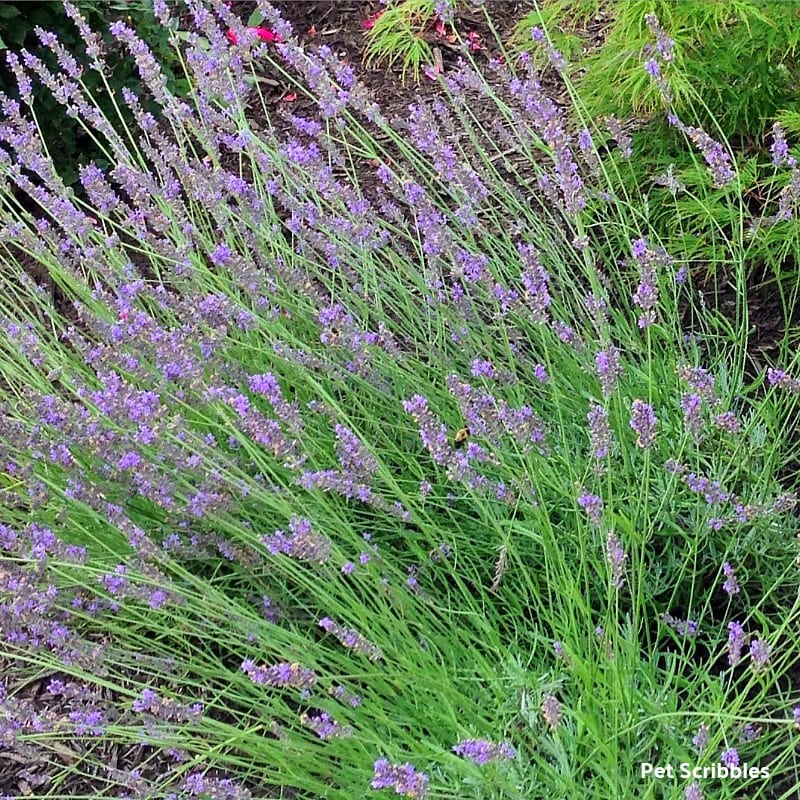 Lantana (click here to learn why I plant this annual every year)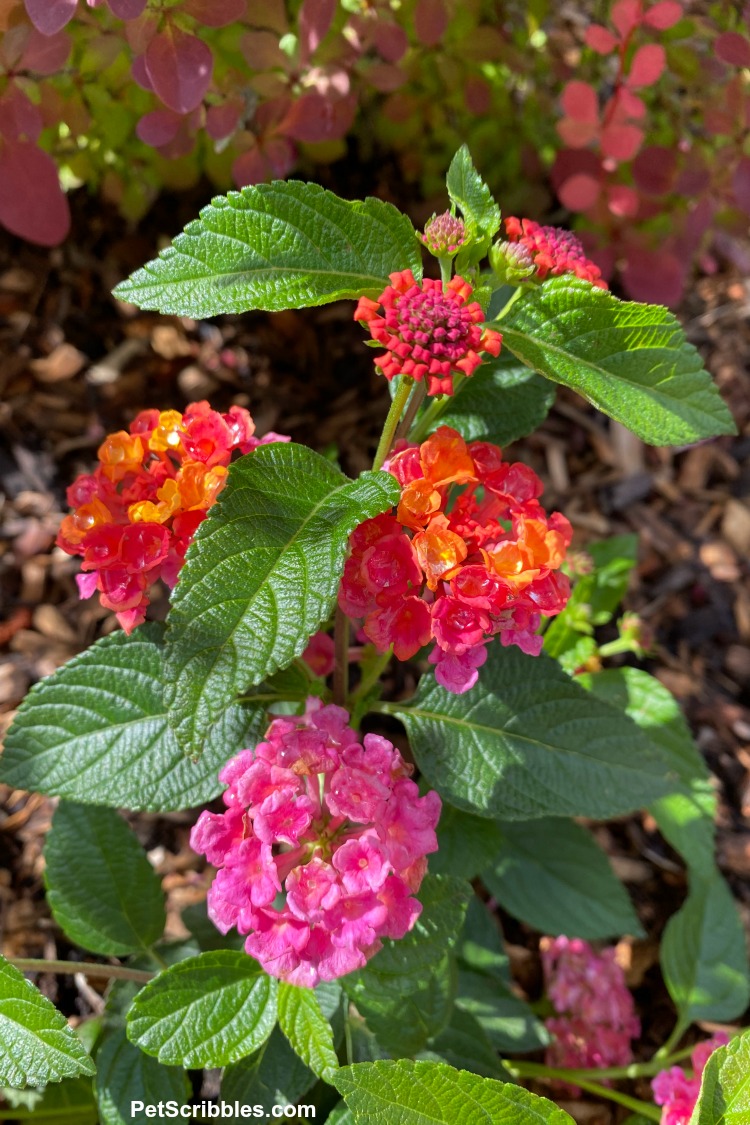 Do you have any heat and humidity favorites in your garden? Let me know!
Happy gardening!