Is your Lithodora brown right now? After the rough Winter weather, it's possible your evergreen Lithodora looks dead. Do NOT do a thing. It will come back! Mine did!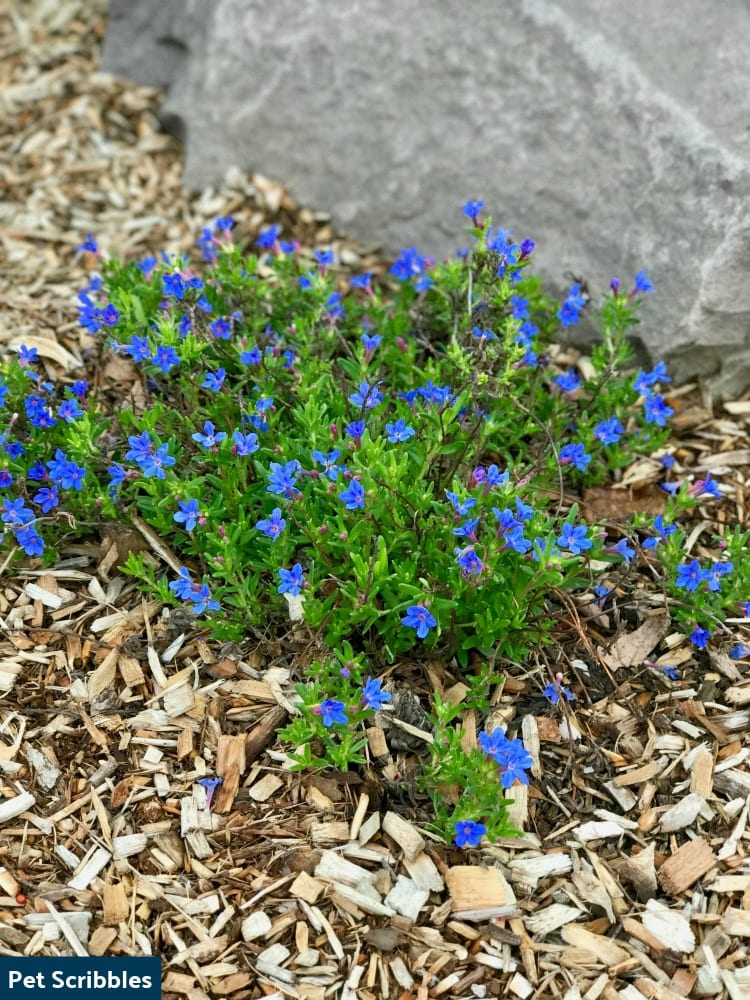 I wrote two articles years ago extolling the seemingly never-ending virtues of Lithodora.
It's an evergreen perennial and has the most intense blue flowers every Spring.
Click on the links below to get my complete information on planting and care:
Lithodora: Evergreen and Electric Blue Radiance
Blue Perennial Flowers? Try Lithodora! (an update)
We redid our entire landscape over — from when those articles were written — and last year I added Lithodora into our (newer) garden beds.
During the Summer months, there are sporadic blue flowers, but Lithodora mainly serves as an easy-care small evergreen background plant to the Summer flower show going on.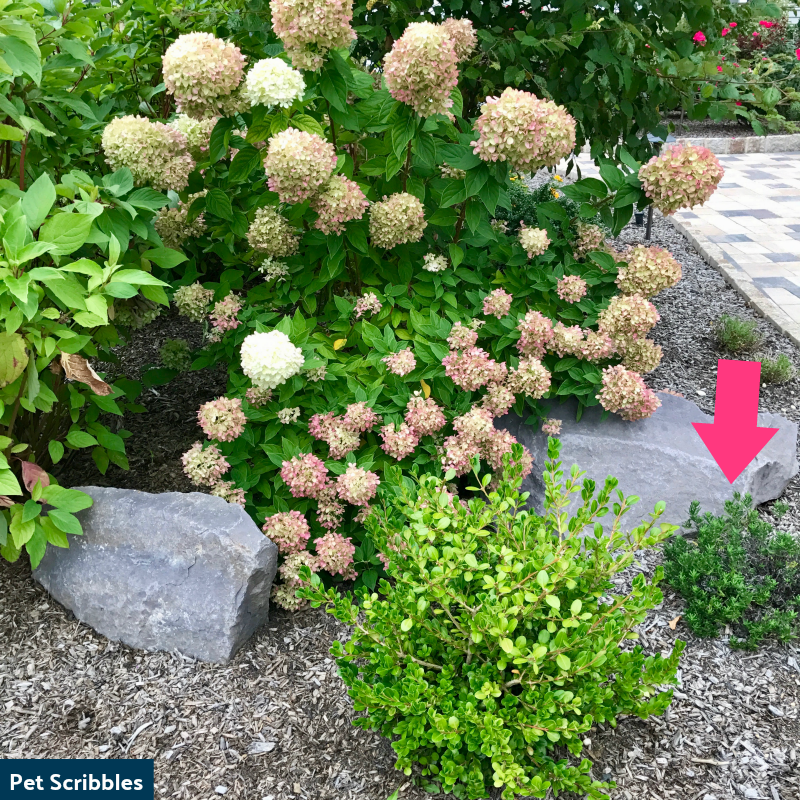 During the Winter, we had lots of snow, but our Lithodora kept its vibrant green color.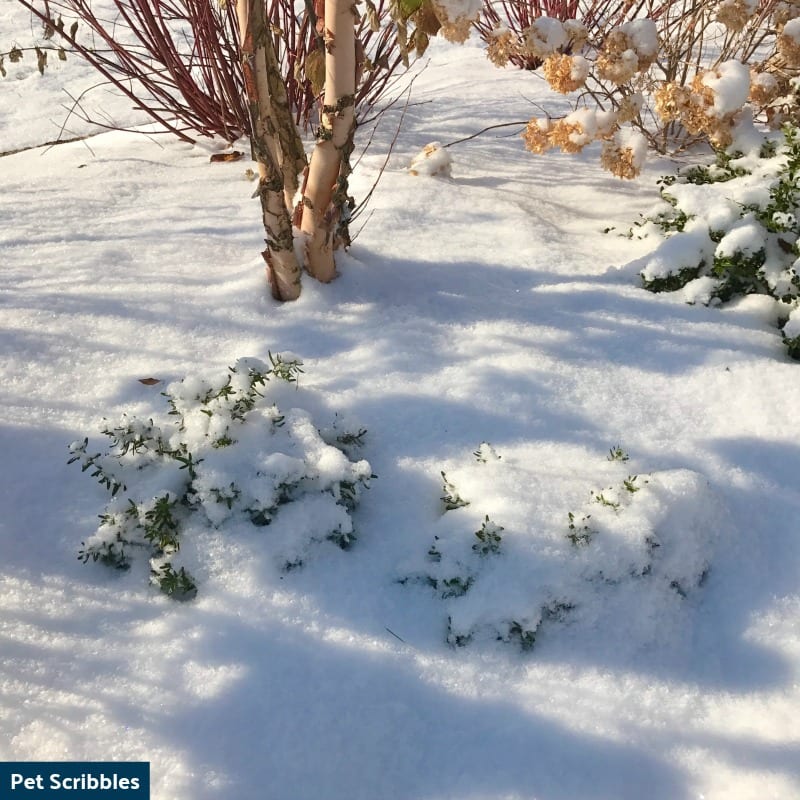 Then we had several early Spring snowstorms with heavy, wet snow that froze so many plants.
And our Lithodora looked dead.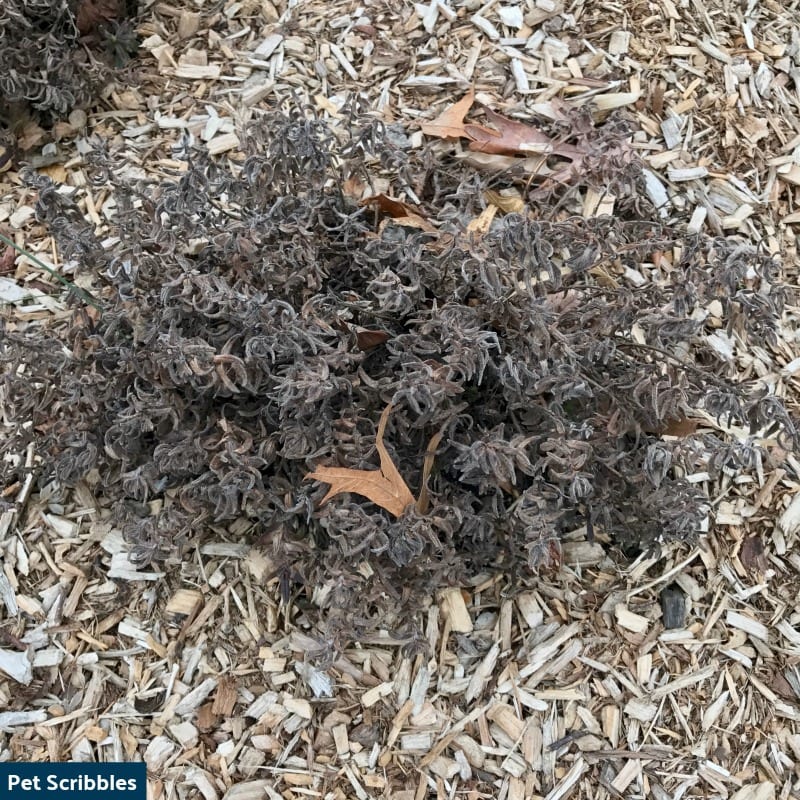 But I remembered my own advice — from my original articles about Lithodora:
Don't rip it out because Lithodora is a much tougher plant than it appears to be.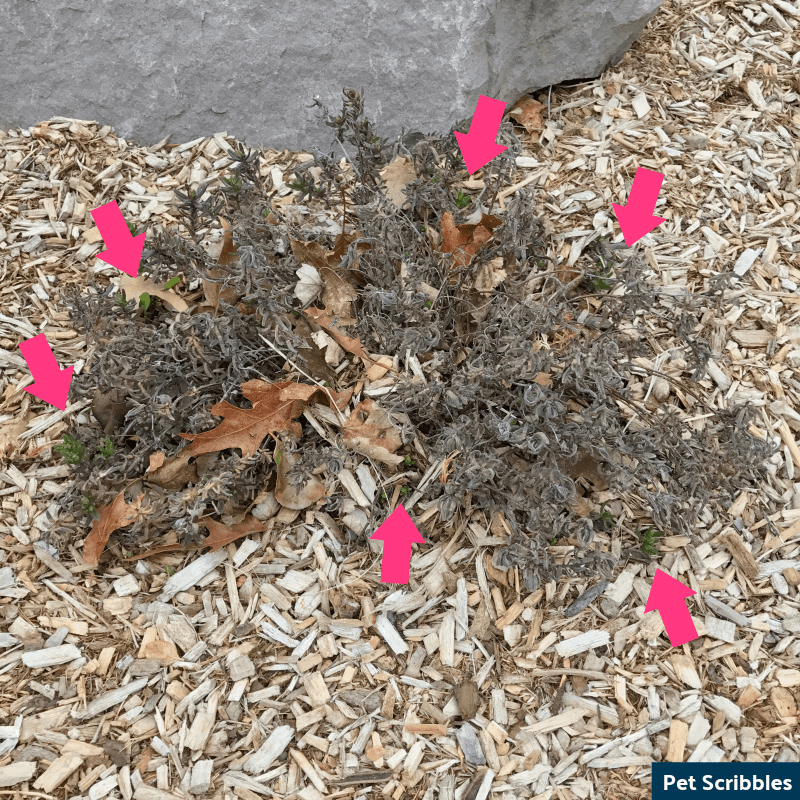 Look closely at the images above and below, and you'll see bits of green among all of the brittle, dried brown stems.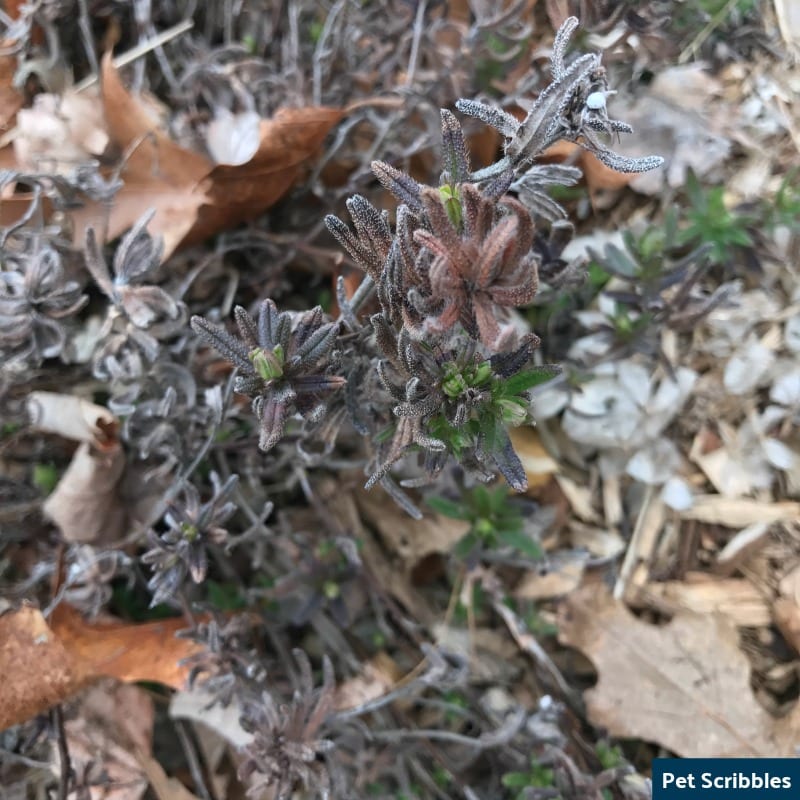 Yes, the stems even "feel" like they're dead, but trust me: the roots are still good and this plant will sprout green right on the seemingly dead stems!
The new growth comes onto the plants all over — not just from the bottom, and not just at the tips — so don't touch the plant or remove any of the dead-looking stems!
I was encouraged when I saw this new growth and just let the plants be.
And just a month later?
Blooming Lithodora!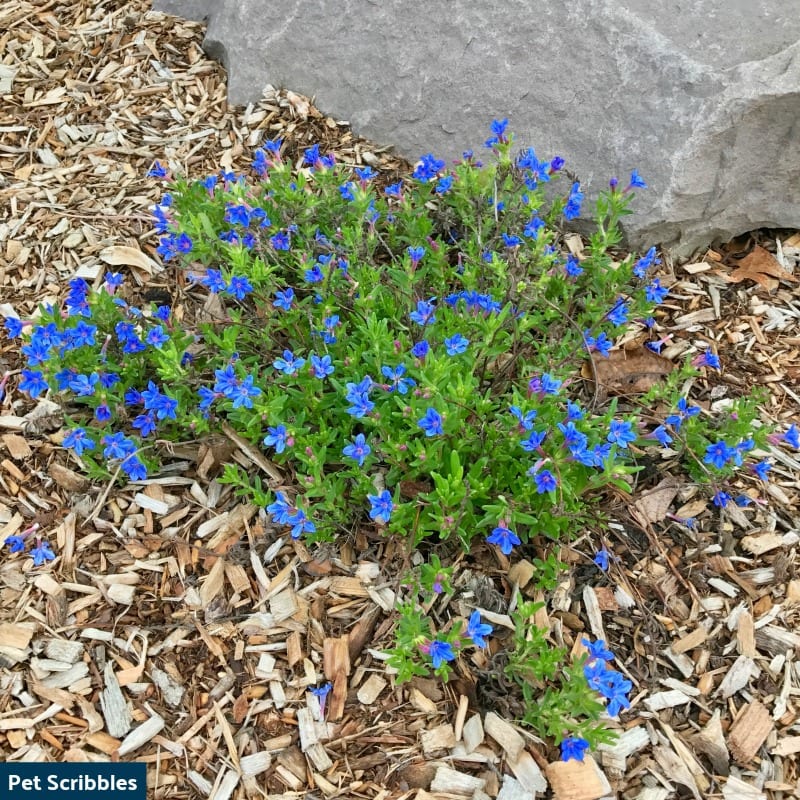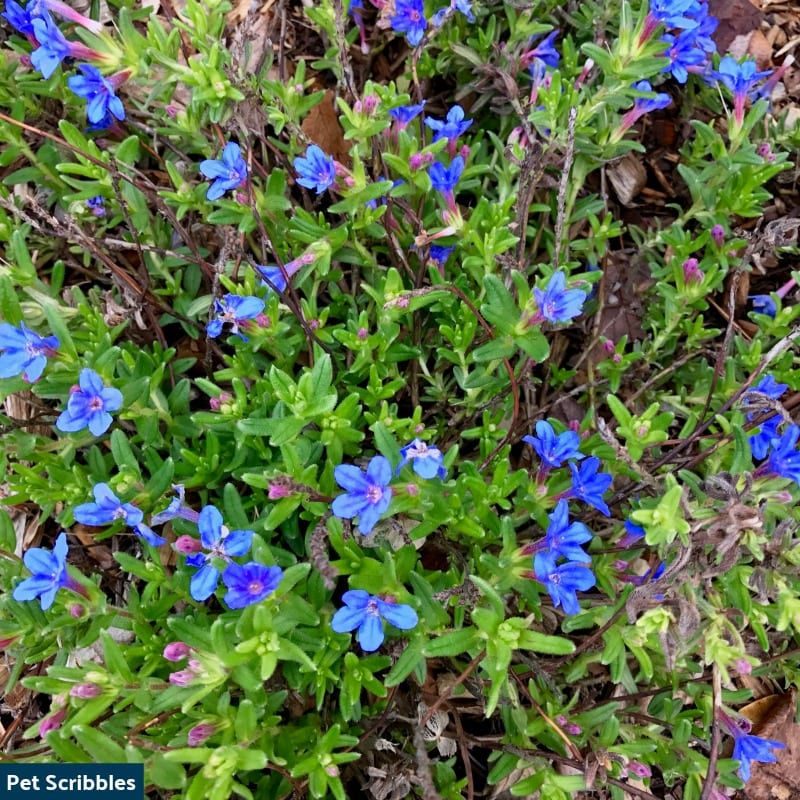 I was so happy that I took my own advice and didn't give up and rip the plants out.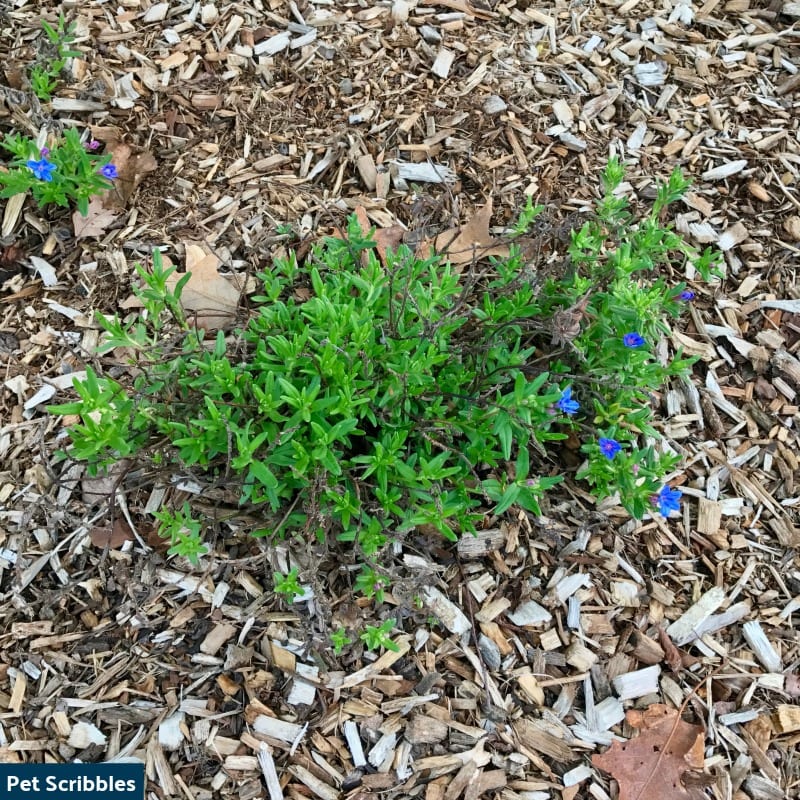 You can see how the new green growth covers the old stems, and some new stems form too!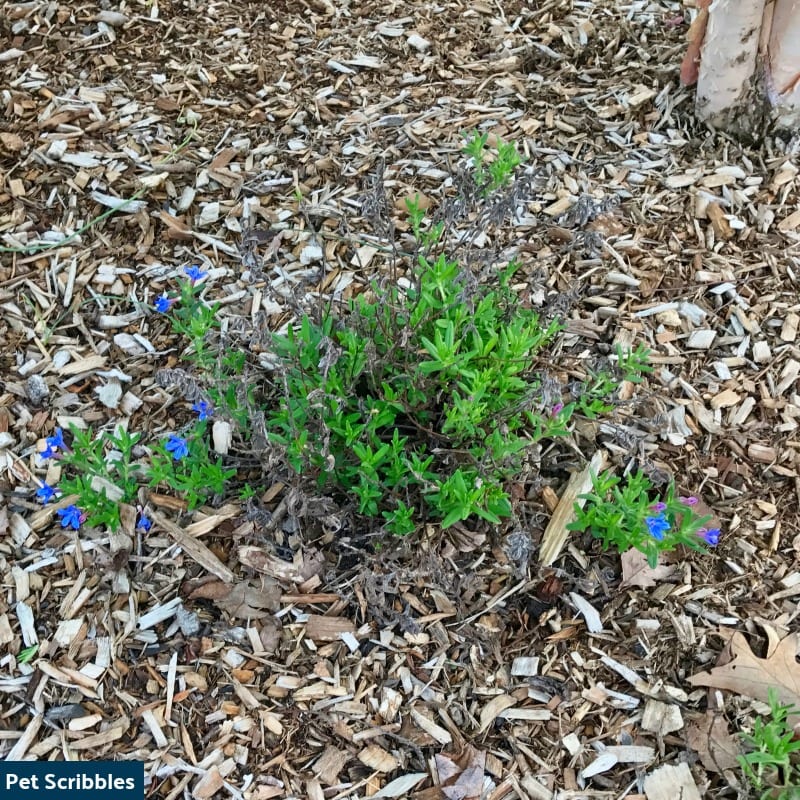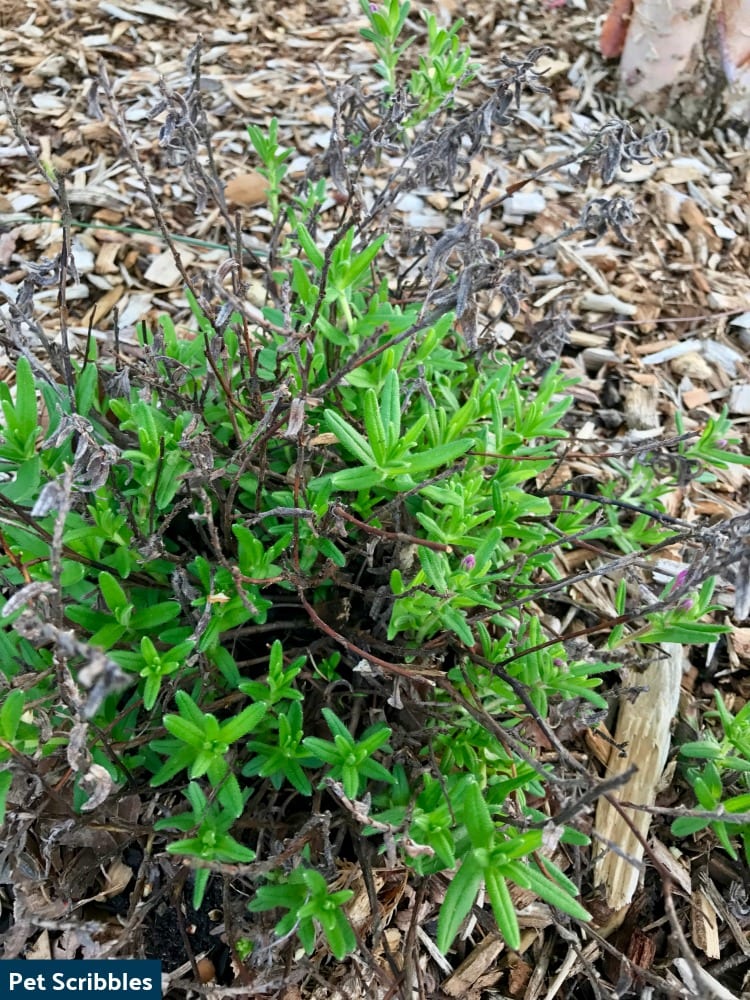 Lithodora brown to green…and blue!
Here's some before-and-after pictures for you to see.
Early April: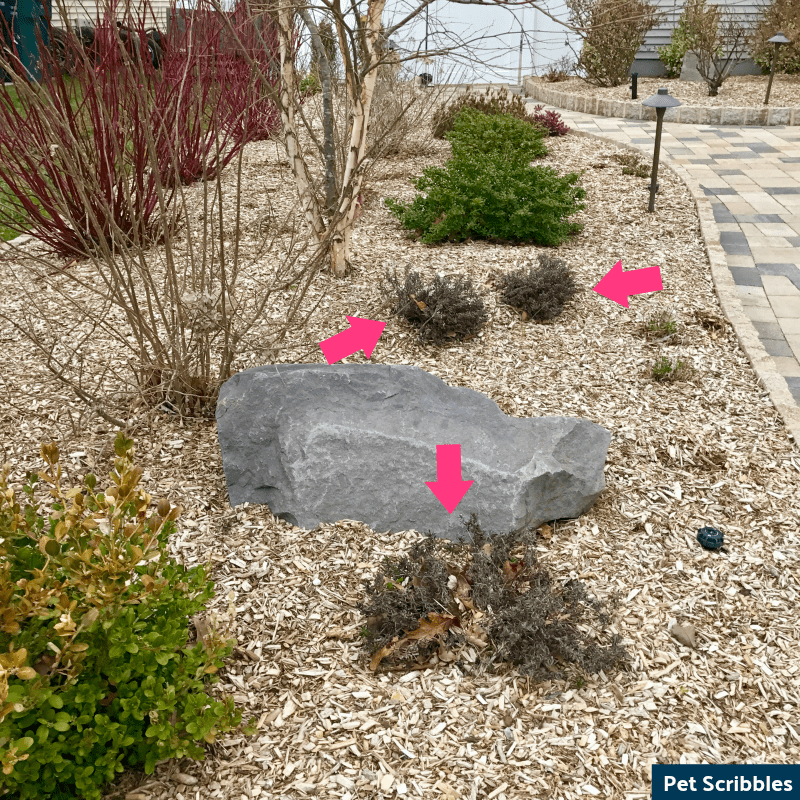 Mid May: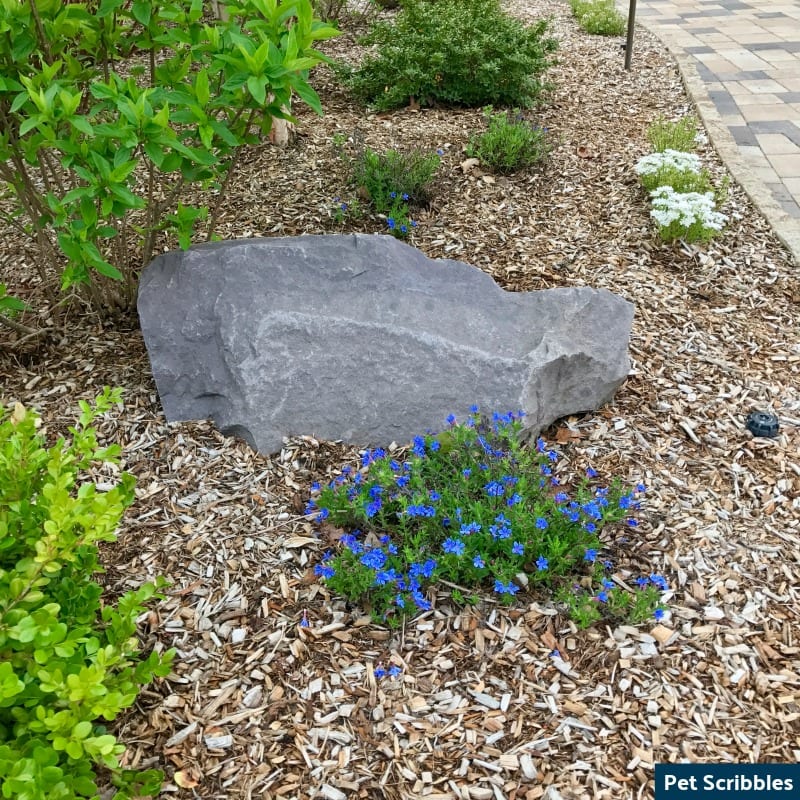 Oh no, the Lithodora looks like it's dead: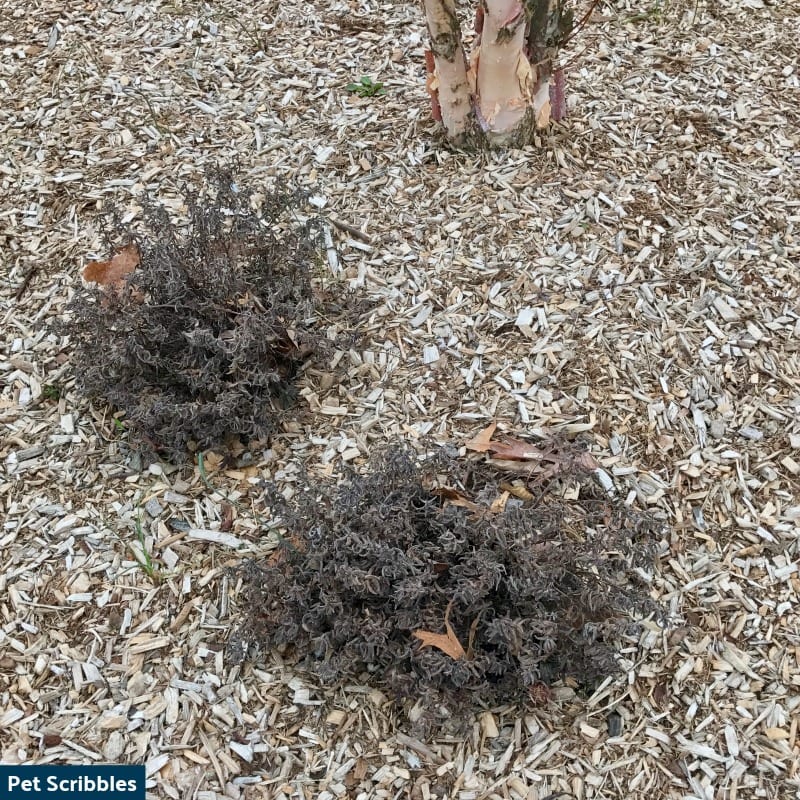 Not so fast! Lithodora is tougher than it looks!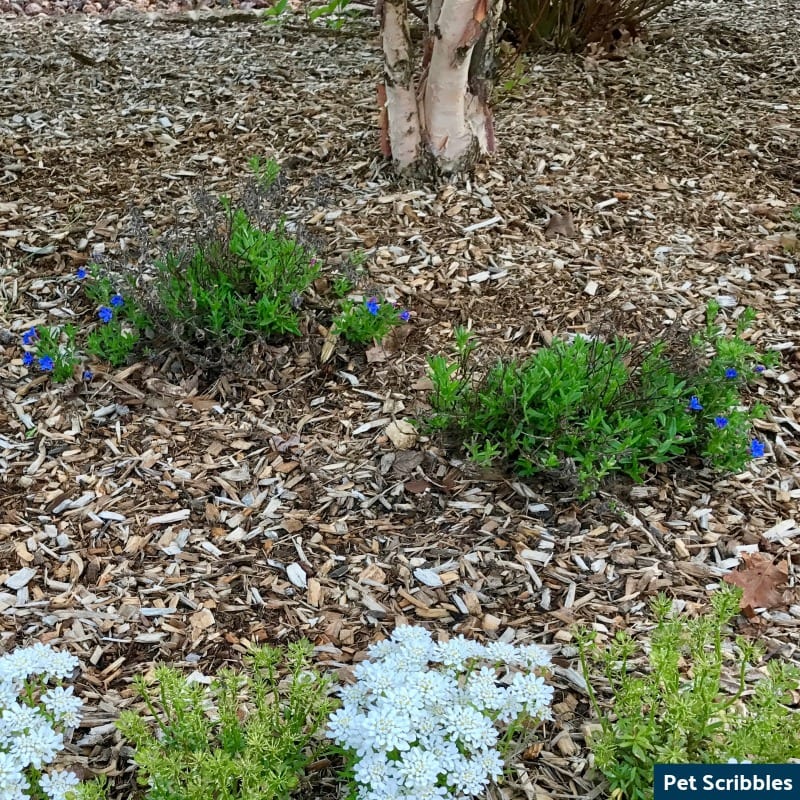 (The white flowers in front are Candytuft — and you can read my article about them here.)
So.
Is your Lithodora brown after Winter?
It's not dead.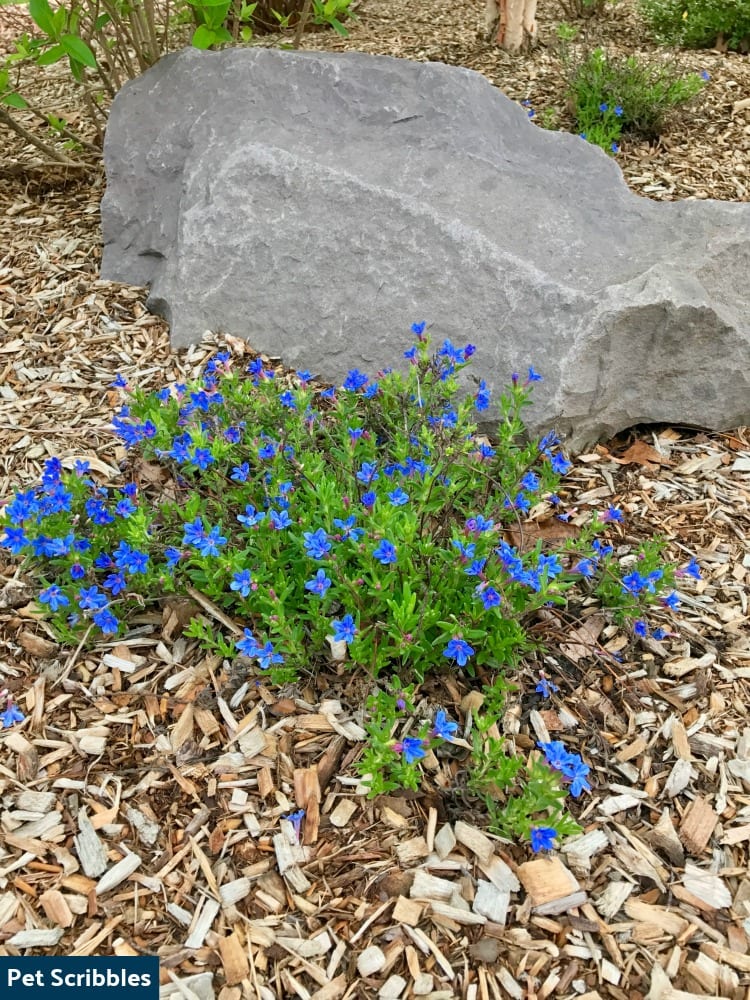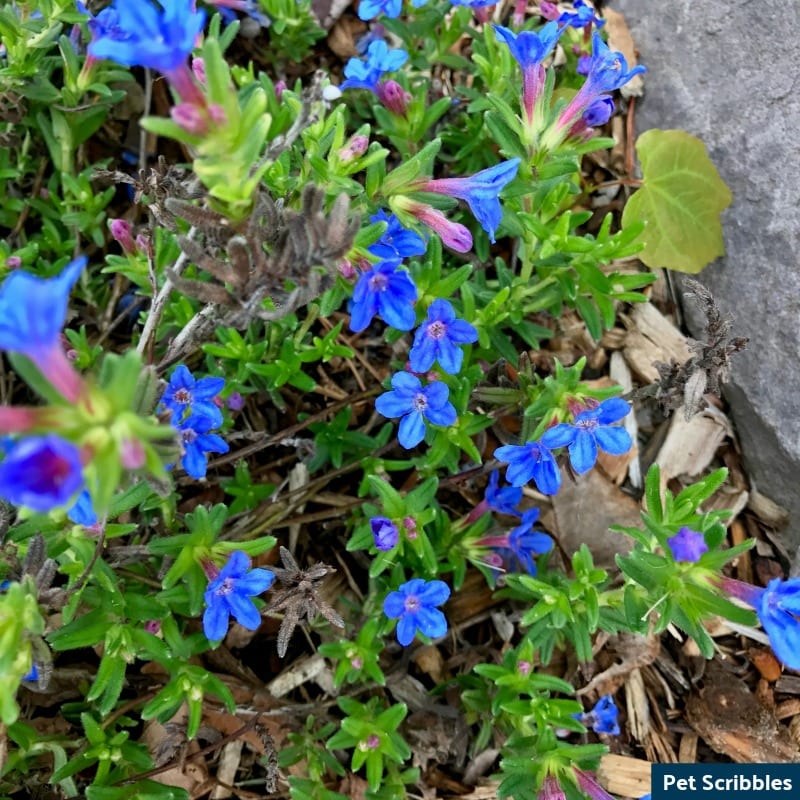 There is hope!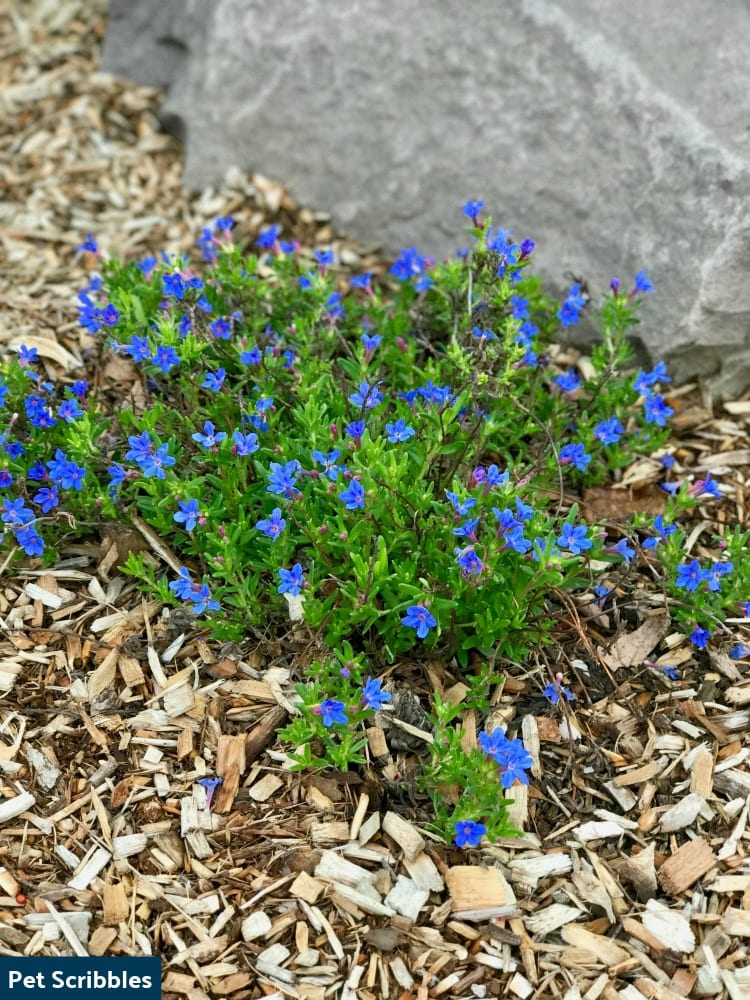 For complete care and further reading about Lithodora, read my additional posts:
Lithodora: Evergreen and Electric Blue Radiance
Want Blue Perennial Flowers? Try Lithodora! (an update)
Happy gardening!