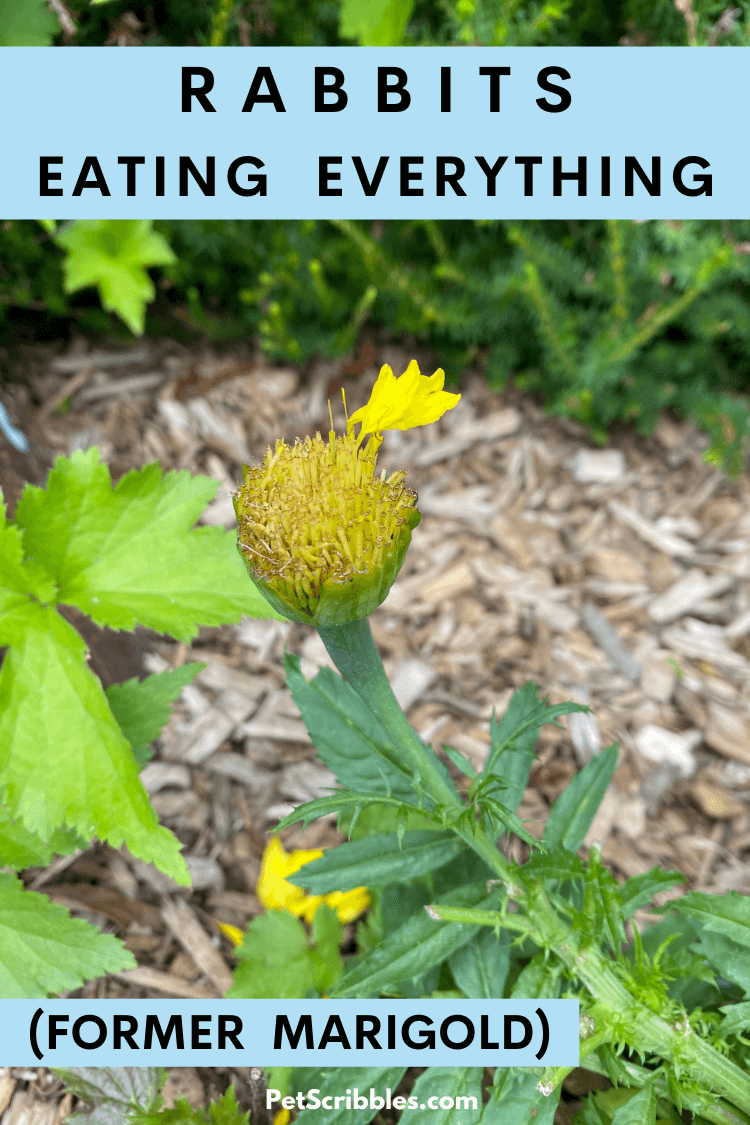 Yes, the pandemic rabbits in the garden are eating everything, including plants supposedly rabbit resistant. Here's a look at what they've devoured so far. Video included.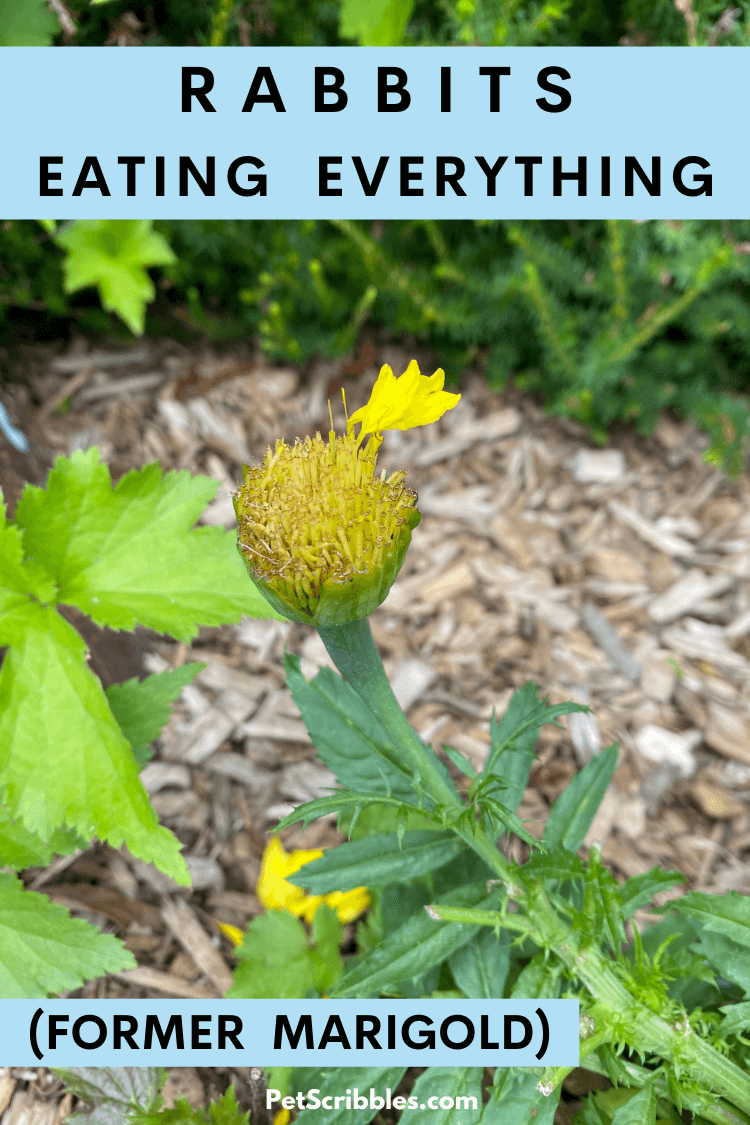 If I thought that the pandemic rabbits — as I call them — ate themselves silly through my garden last year, I guess I'm in for even more fun this year.
Last Summer, those pesky rabbits ate several of my plants — plants they previously always left alone. Marigolds, Lantana, and Black Eyed Susans took the biggest hit. Here's some of the evidence left behind: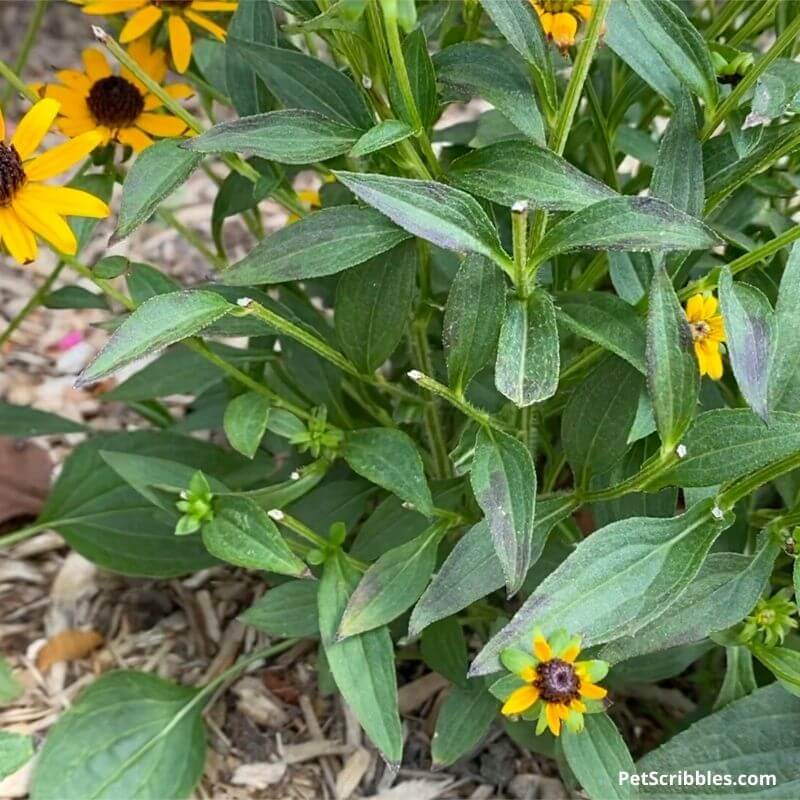 This year is promising to be even more challenging for me. Our favorite Yucca plants have now become their favorites too: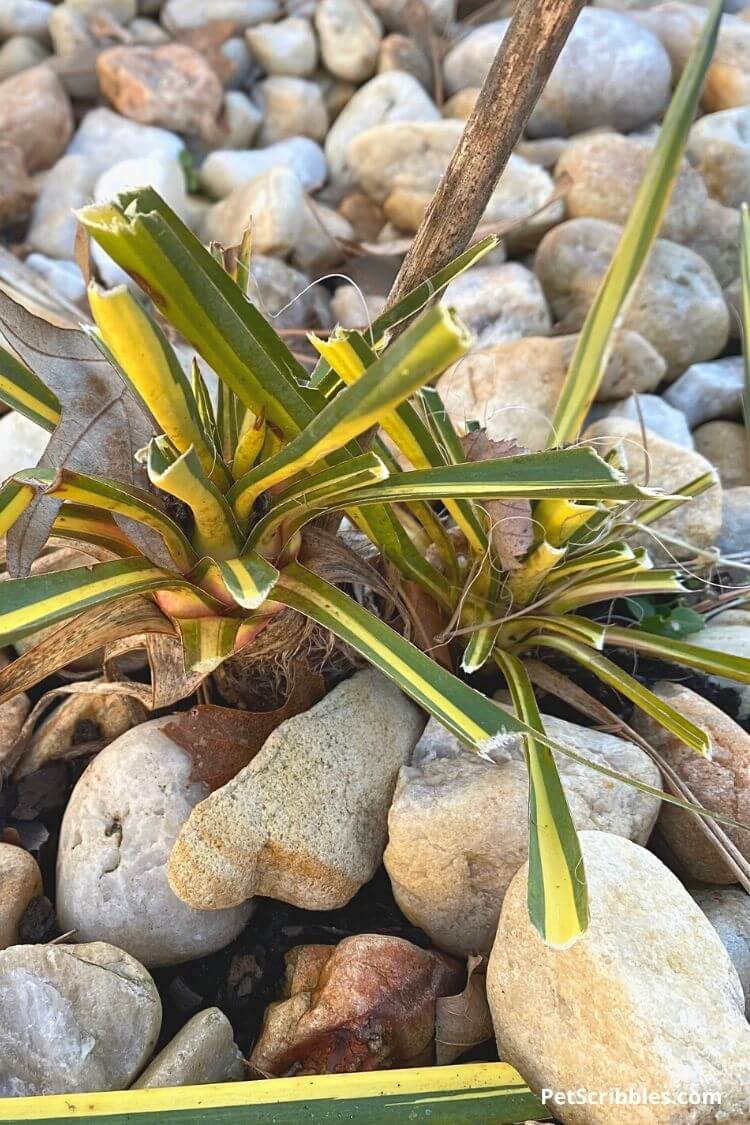 And our Burning Bush shrubs which have never even been sniffed at, have been used for teething purposes. (I'm trying to joke here, to keep my sanity!)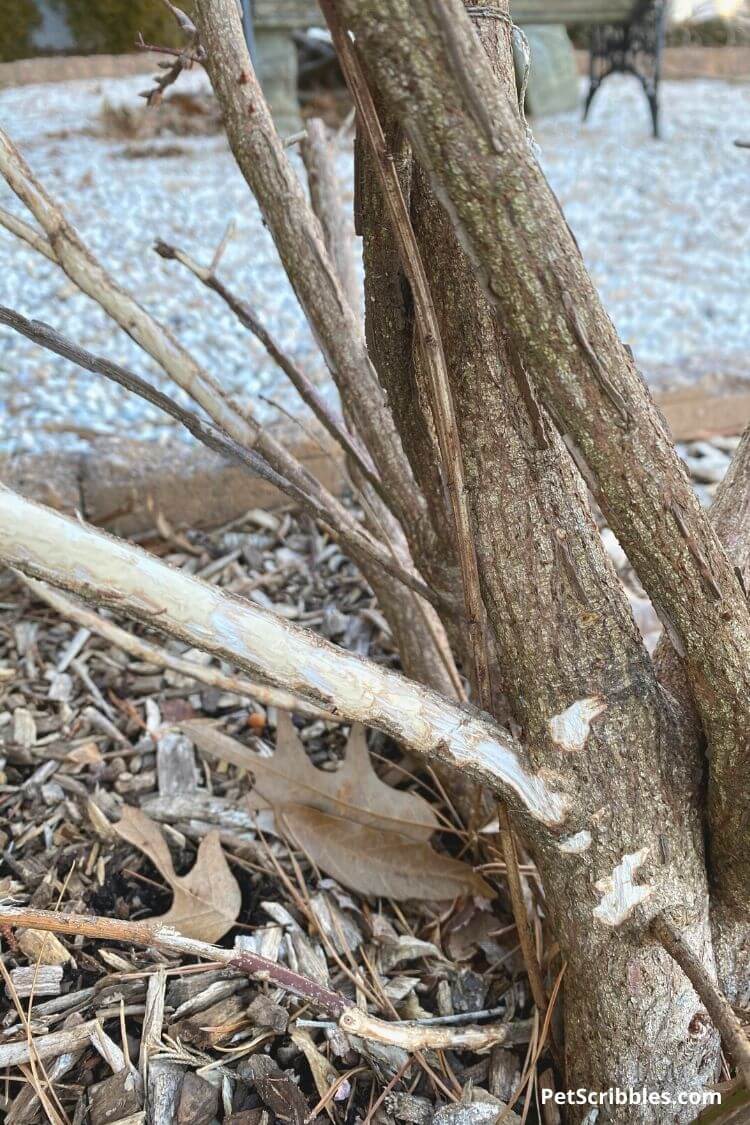 Rabbit deterrent for rabbits in the garden
Yes, last year I faithfully used Liquid Fence and Bonide Repels-All, and eventually those rabbits just didn't care. I also used red pepper flakes and powder. They ate the plants and flowers anyway.
But I'm not giving up. I'm in the process of researching and deciding which supposed rabbit-resistant plants to purchase this year and add to my gardens.
And yes, I will most likely still use the products I mentioned above, but I will also figure out how to turn my gardens into a restaurant they don't want to dine at.
My goal isn't to somehow get the rabbits to leave — as I am beginning to doubt this will ever happen. Instead, my goal is to plant rabbit-resistant plants and flowers around the ones they feasted on, in the hope this will prevent horrible rabbit damage this year.
What are your plant suggestions that rabbits in the garden don't eat?
Here's where you come in. I'd love your feedback on which plants have been working for you — as well as which plants and flowers and shrubs and trees have become rabbit food.
I filmed this video (below) that's up on my Garden Sanity YouTube Channel, where I show exactly what the rabbits have been eating, including our beloved Yucca plants. I have already received helpful feedback from viewers there.
Feel free to leave your comments either below this article or in the comment section over on YouTube. Either way, I'm very interested in your own experiences.
Feedback I've received so far
Here is a sampling of the feedback I've received so far on my YouTube Channel.
Rabbits seem to enjoy eating . . .
Asiatic Lilies
Barberry — This one surprised me, as mine haven't been eaten…yet!
Blue Fescue
Burning Bush
Catmint — Ugh! This is one of the rabbit-resistant plants I'm going to try!
Echinacea (Coneflowers)
Fothergilla
Heucheras
Iris
Lantana
Lavender — Haven't touched mine.
Liriope
Marigolds
Paddle Cactus
Red Twig Dogwood
Salvia — Another surprise as they haven't touched mine.
Spirea
Yellow Twig Dogwood
Yucca
Plants rabbits seem to avoid . . .
Abelia
Ageratum (both annual and perennial versions)
Alliums
Barrel Cactus
Boxwood
Butterfly Bush
California Poppy
Daffodils
Euphorbia
Geranium Rozanne
Lavender
Loropetalum
Lupine
Oleander
Peonies
Rosemary
Russian Sage
Salvia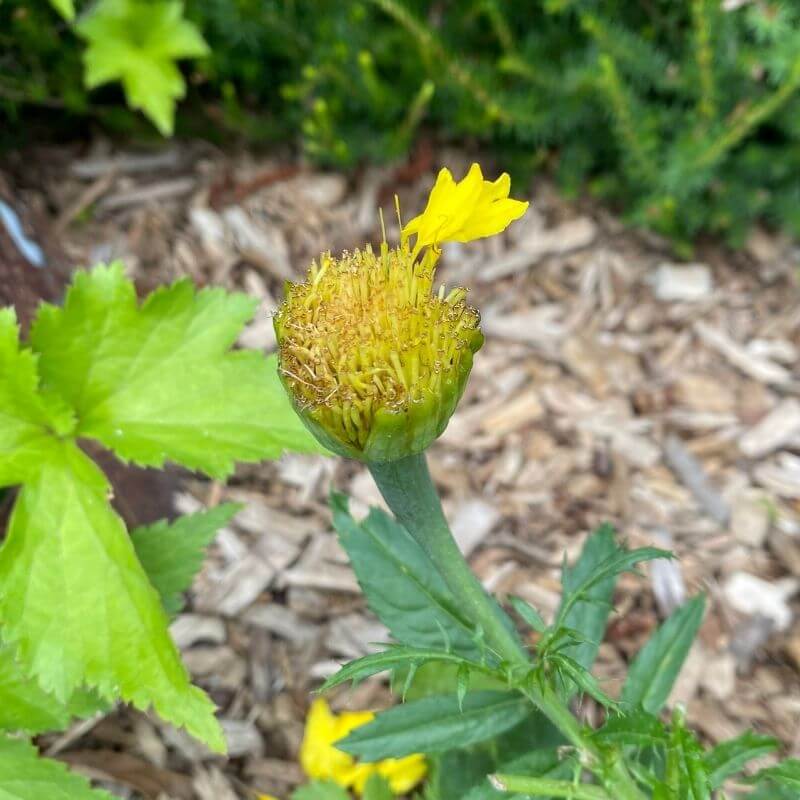 Various "rabbits don't eat these plants" lists out there
I realize there are already many lists of supposed rabbit-resistant plants floating around on the internet.
I'm not trying to reinvent the wheel with another list — however — I've seen too many lists include plants which have subsequently been devoured and enjoyed by rabbits in the garden. One example? Black Eyed Susans.
I want to come up with a short list of plants that seem to work for everyone in different zones. So, we shall see how this goes!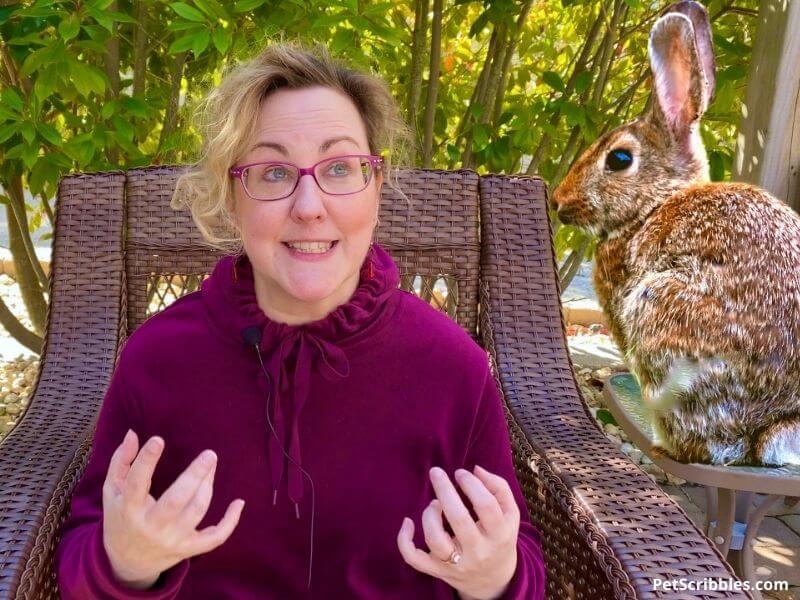 Conclusions?
So far, I already notice plants appearing on both lists, and it isn't surprising because if rabbits are hungry enough, they will eat just about anything.
I'm looking forward to reading your comments on what rabbits have munched on in your own gardens. I'm determined to plant truly rabbit-resistant — is there such a thing? — plants this year!
Perhaps together we can reduce the amount of our gardens destroyed by these pandemic rabbits.
Happy gardening!
---
---
Rabbits don't seem to eat these plants: