Make a fun popcorn box candy corn doll for Halloween! Halloween popcorn box crafts are popular with kids, and I have links to many craft ideas for you in this post!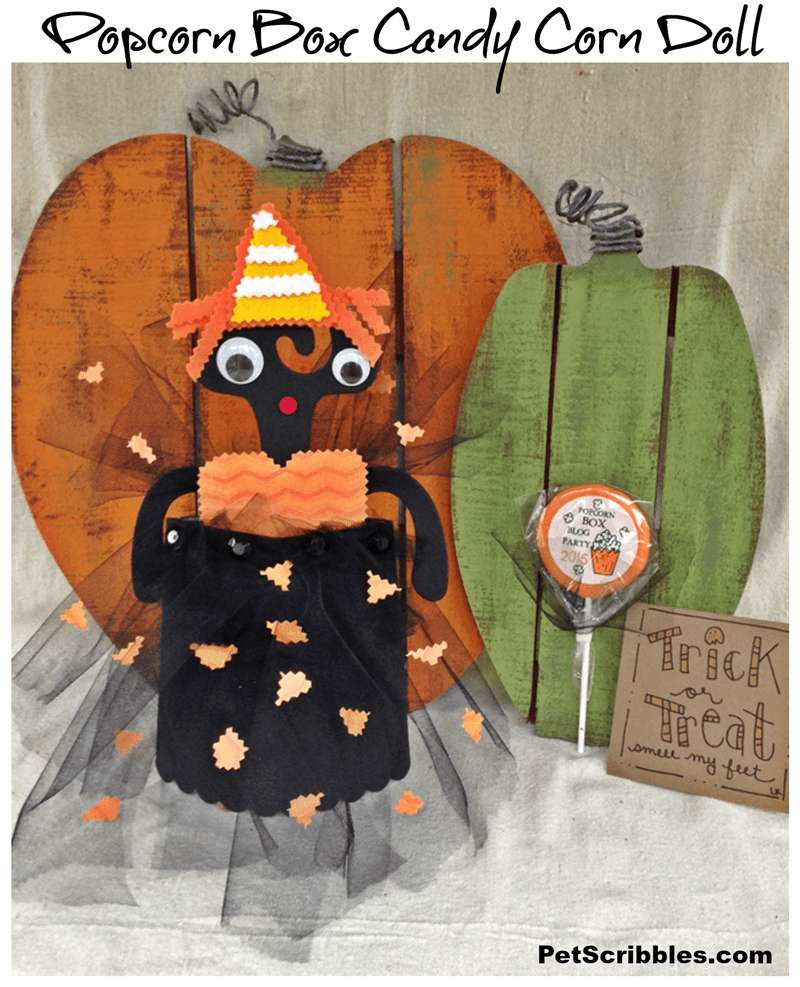 This is my second year participating in the Popcorn Box Blog Party! Last year I made this friendly popcorn box monster: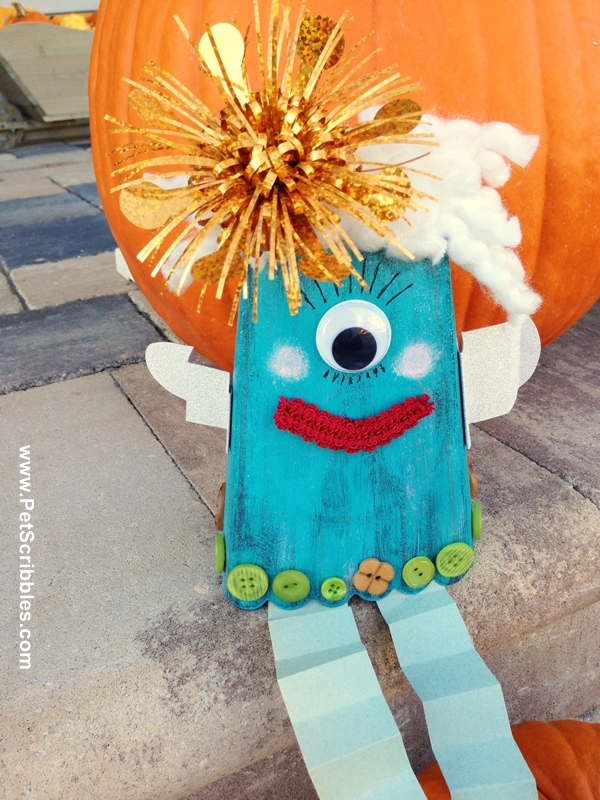 It was so much fun, and this year's party is even bigger with more participants and craft ideas for you!
Popcorn Box Blog Party 2015
Last month, we received a fun package of crafting supplies, put together by my friend Laura Kelly.
She pulled together many awesome sponsors for this year's blog party: World Market, Kunin Group, Adorn It, Udderly Smooth, Lollipics, Laura Kelly Designs, Scotch Brand, and Aleene's – the awesome line of adhesives from I Love to Create that I love to use!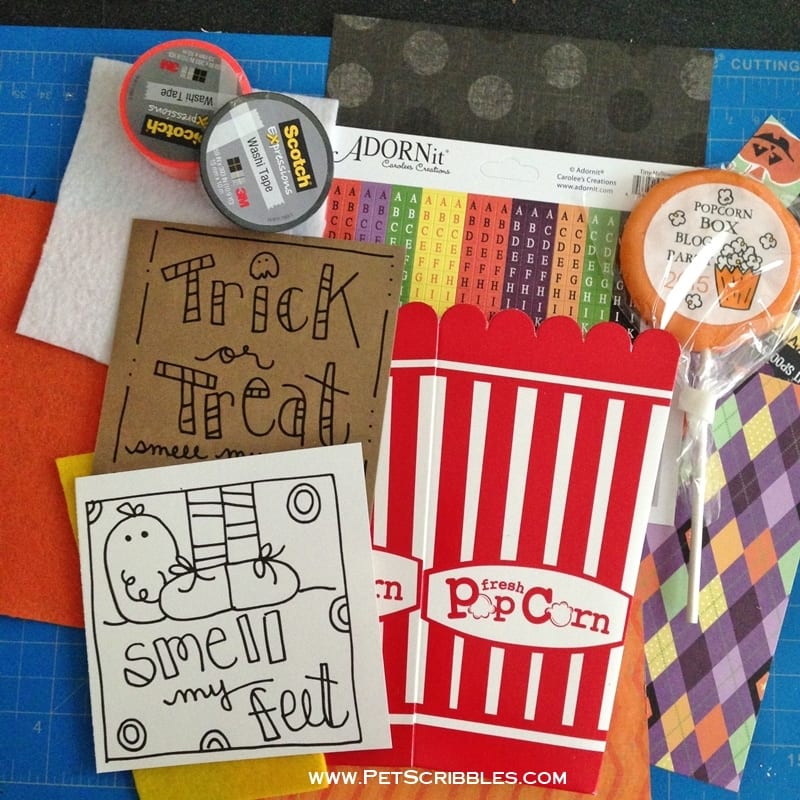 DIY Popcorn Box Candy Corn Doll
I wanted to make a doll this year, so I knew the popcorn box would be turned into a skirt . . .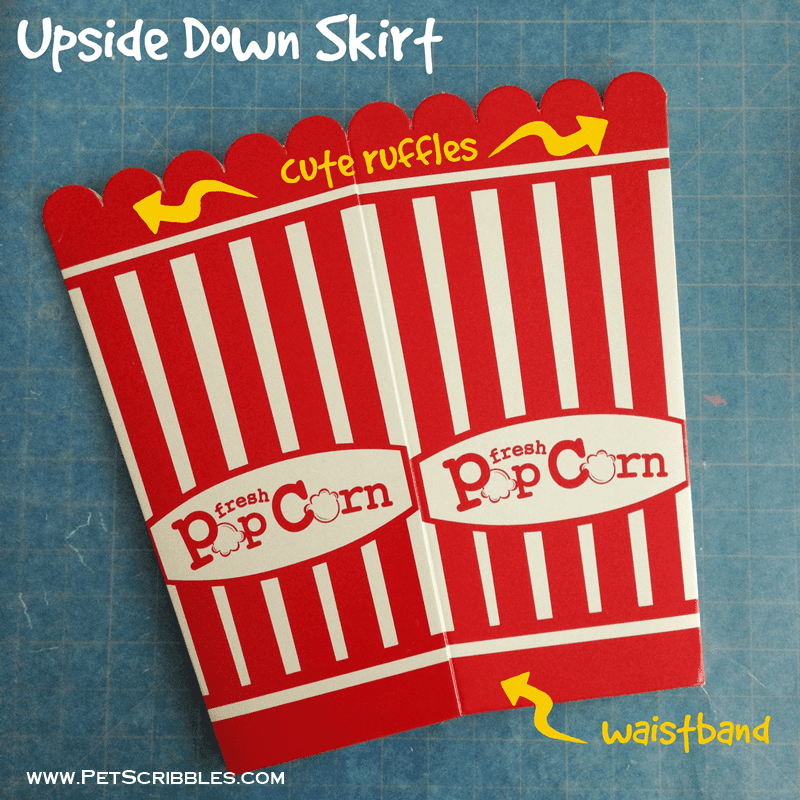 Before I began crafting, I sat down to color in the cute printables that Laura Kelly designed, which is funny to type because her company is called Laura Kelly Designs, so… I'm laughing to myself as I type these words!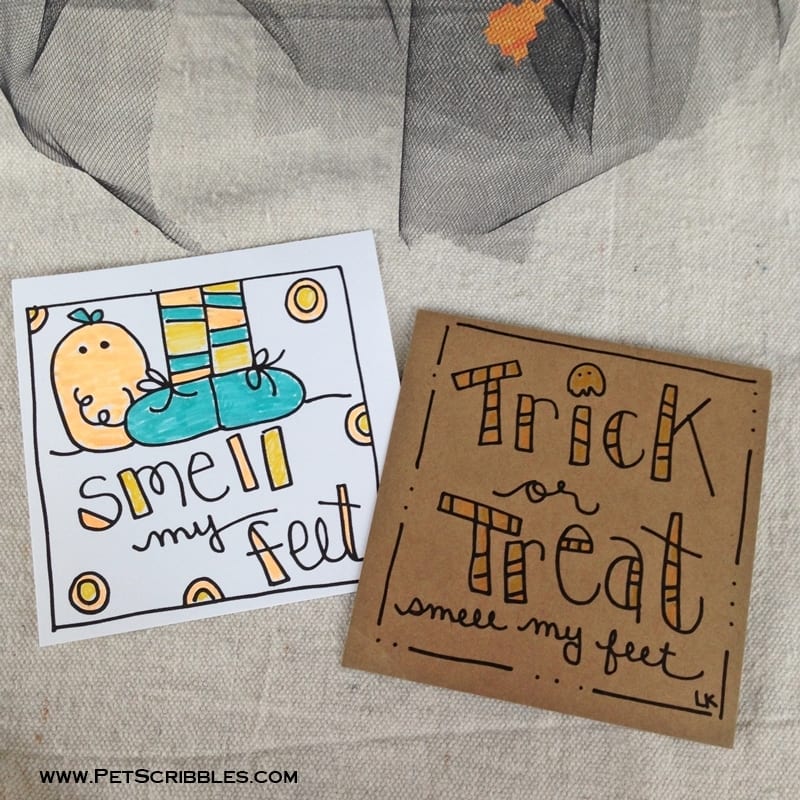 I bought a pair of slippers . . .
Stay with me here – I'm still talking about my popcorn box project!
I ordered the most comfy slippers on the planet (affiliate link) from Amazon back in August, and they came with the packaging you see below left. (And now you know my approximate shoe size too!) Instantly, I saw a future monster-type craft project.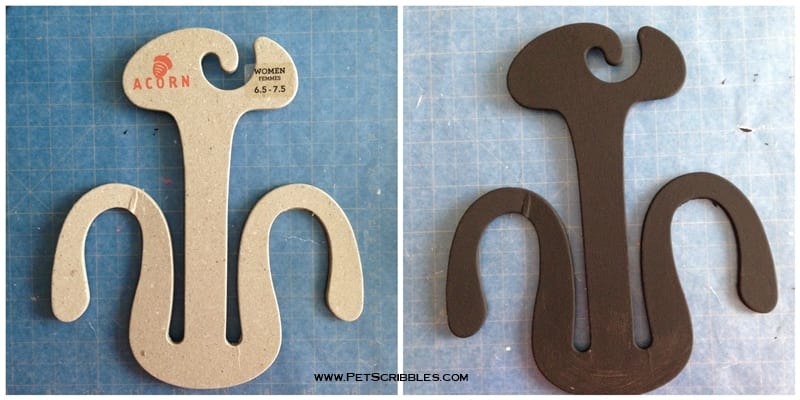 Two coats of my favorite chalky finish paint in black from DecoArt on this monster-looking-thingie plus the popcorn box, and I had the makings of a doll!
Candy Corn . . . it's what's for dinner, and breakfast, and lunch and…
Why do I love candy corn so much? It's not like I crave it for the 10 months out of the year when it isn't sold anywhere. I never really quite knew, until I looked at the gorgeous felt from Kunin Group in these pretty candy corn colors!
Perhaps it's the pretty colors that I like? But why do I want to eat pretty colors?
Anyway, I made a felt candy corn. Just cut some triangles with pinking shears, cut some strips, and use some Aleene's to stick it all together.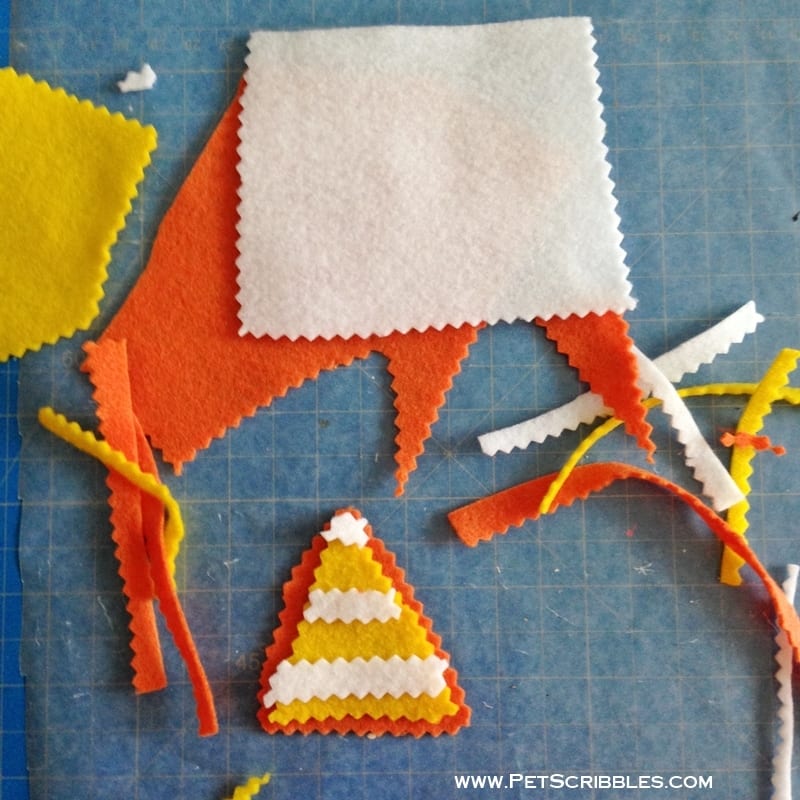 I liked the extra felt scraps left over, so I used some of them for the doll's hair.
Since this is a Halloween doll, I had to use googly eyes, and a sweet little red button for her mouth.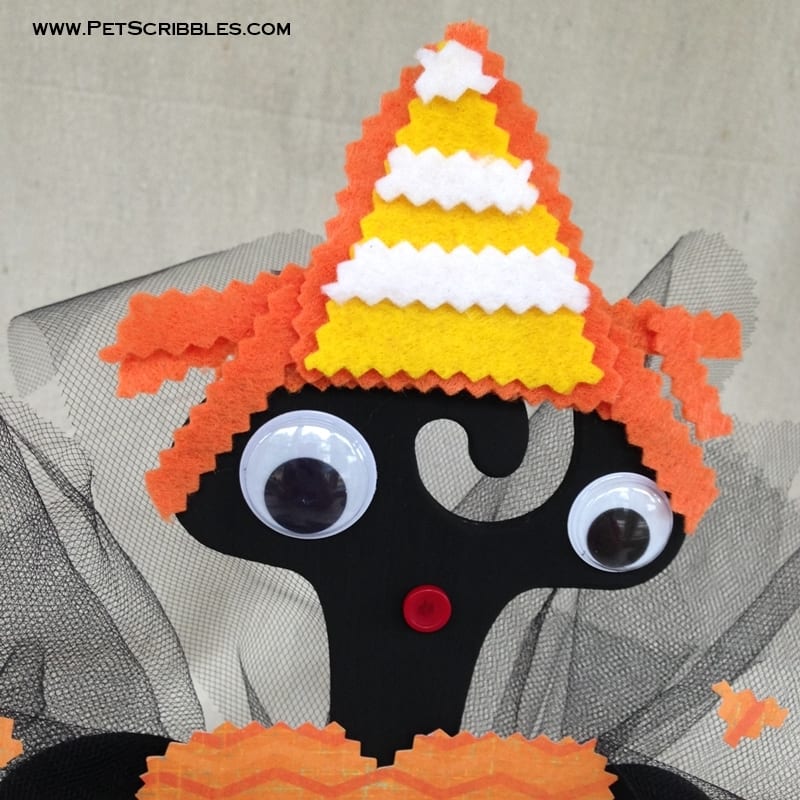 I bunched up some black tulle and made a fun ballroom-style skirt.
I used Aleene's to attach tiny shapes of scrapbook paper (just cut randomly with the pinking shears) to the skirt's underlayer and top layer.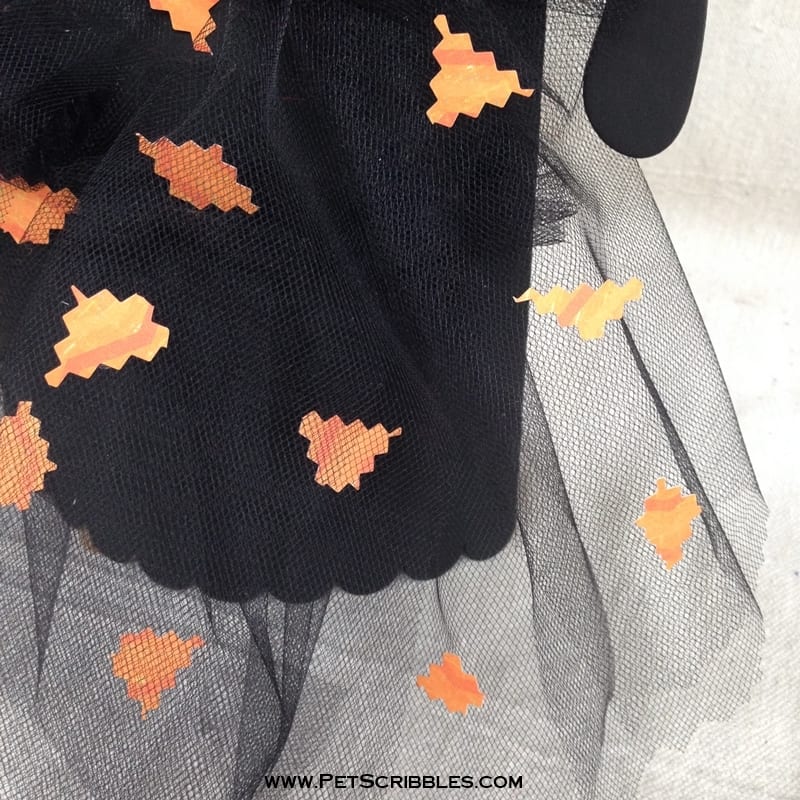 I used the same scrapbook paper for the top of the dress, and then bunched up more tulle for the upper back of the doll's dress.
Tip: cut the tulle with pinking shears and then you don't have to worry about keeping straight lines when cutting!
I glued some black gems across the top of the skirt, which also helped to hide where I glued.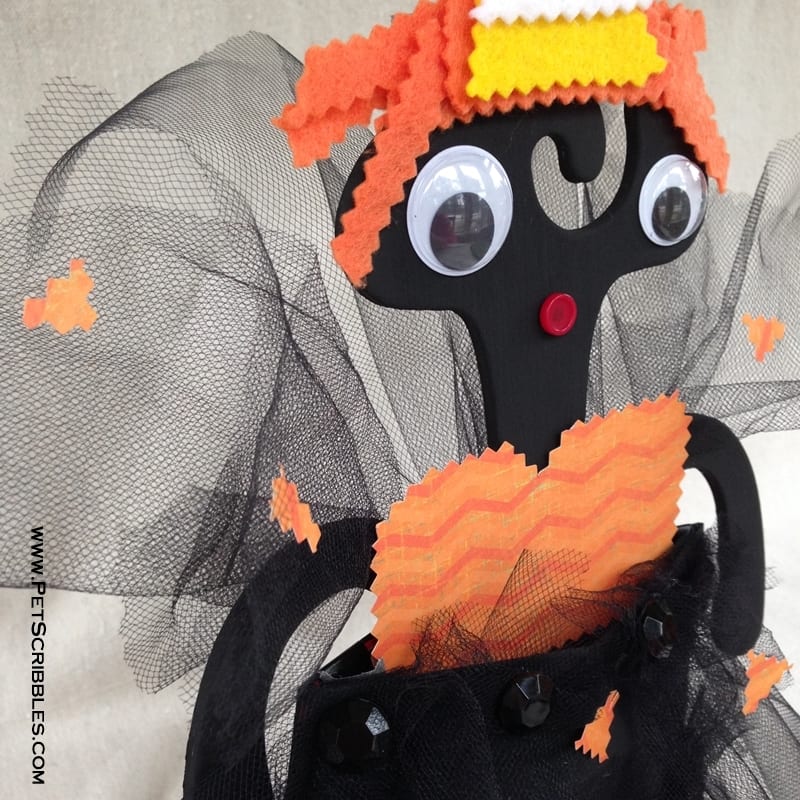 I wish I could fully describe how much fun it was to make my Popcorn Box Candy Corn Doll!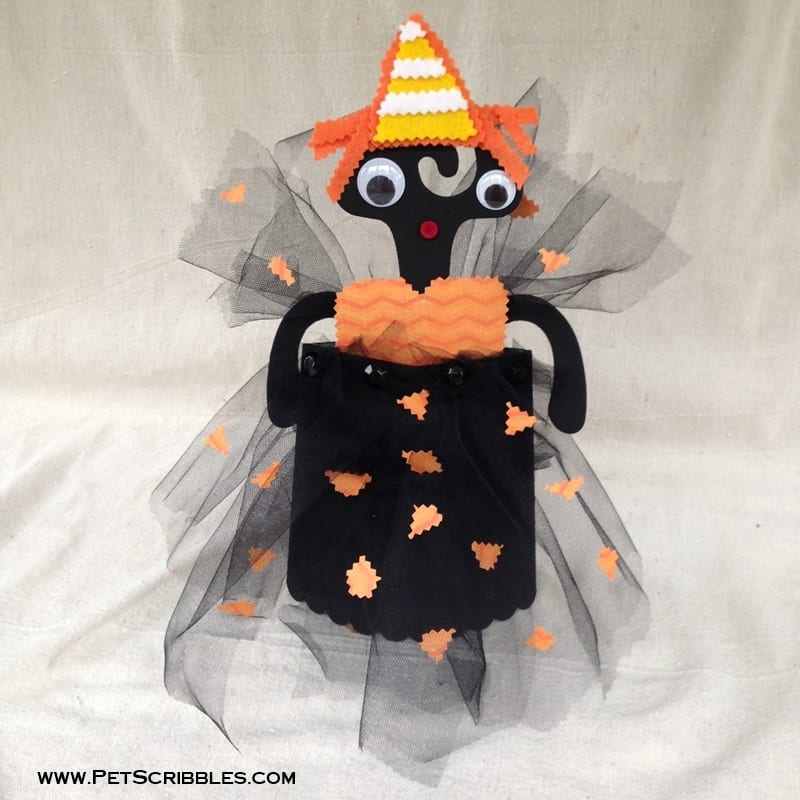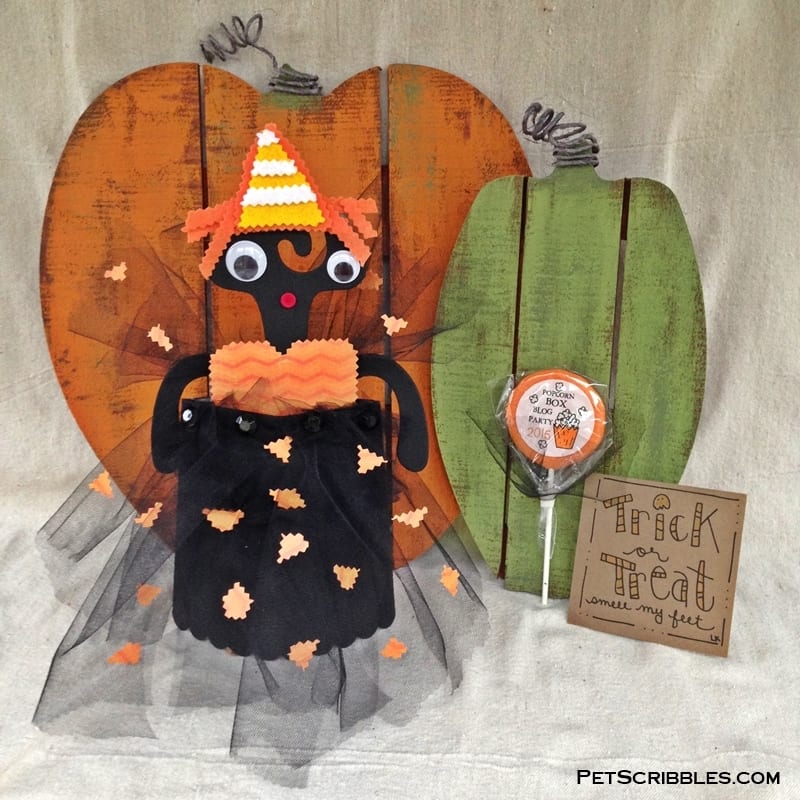 (Want to know how to easily make those pumpkins behind the doll? See my Pumpkin Patch DIY here!)
What can YOU make with a Popcorn Box?
Here's what my crafty friends made! Click on each link to visit their blogs! Everyone was so creative yet again this year!
Happy crafting!