The NHL Hockey Season begins tonight! To celebrate, I made this vintage-looking hockey stick decor, perfect wall art for your child's bedroom or your husband's man cave! This is another super-fun project I did for DecoArt!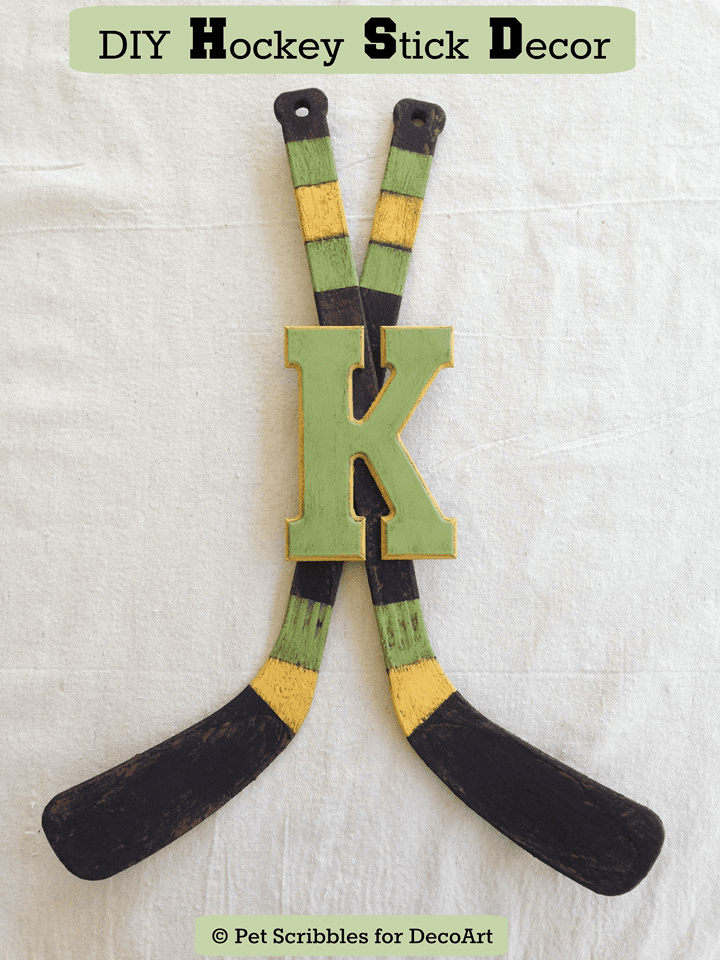 How I became a hockey fan…
I wasn't always a hockey fan. In fact, I'm embarrassed to admit that for almost the entire time I lived in Boston (for 20 years) I never went to a Boston Bruins hockey game. I actually didn't like hockey. (I went to many NBA basketball games at the Boston Garden. Loved basketball. Hated hockey.) What the ??
Flashback to when my future husband moved up to Boston from Philadelphia and got us tickets to watch the Bruins versus the Philadelphia Flyers. It was during a horrible snow storm and I didn't want to go.
I knew full well there was a T stop on the subway right at the Bruins arena. Plus I had a T stop right outside my apartment building's door. I mean, how much easier does transportation get during a blizzard?
My future husband also knew where the T stops on the subway were, and wouldn't take no for an answer. And you know what? I ended up having a blast and I've been a hockey fan ever since!
DIY Hockey Stick Decor
This hockey stick project began as a set of plastic toy hockey sticks. I kid you not.
Here they are: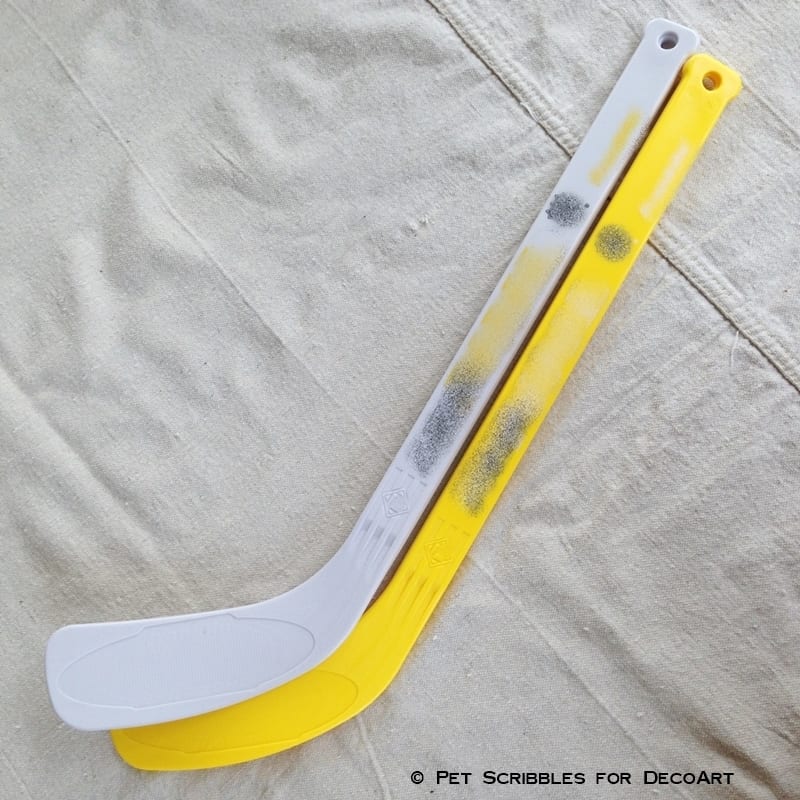 I challenged myself to make them look like vintage hockey sticks, with a chippy painted wood finish.
Here's a close-up of my faux finish. Quite a difference from the bright yellow and white plastic!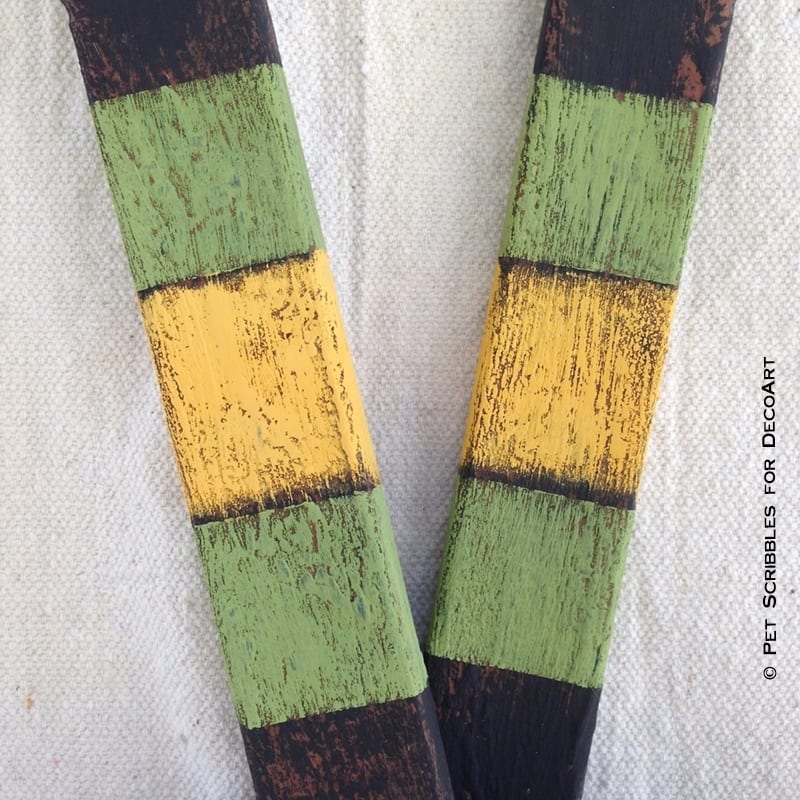 The letter K (for our last name) was a simple unfinished wood letter that you can find at the craft store or online. I didn't need to do as much to this since it was already wood. Here's a close-up of how the K turned out: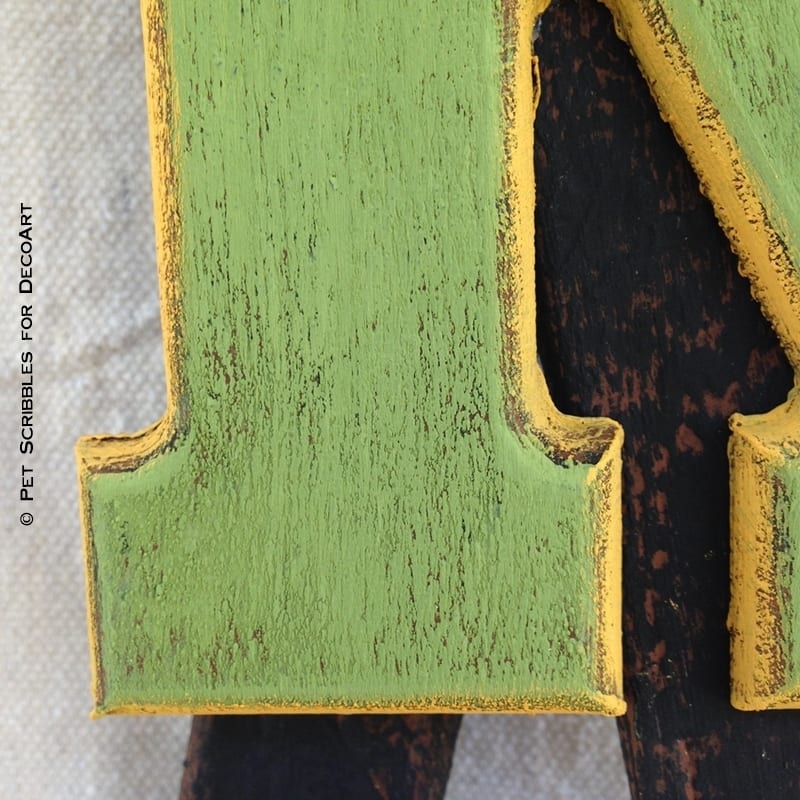 You can see my full tutorial, along with a list of supplies and pictures, on DecoArt's website!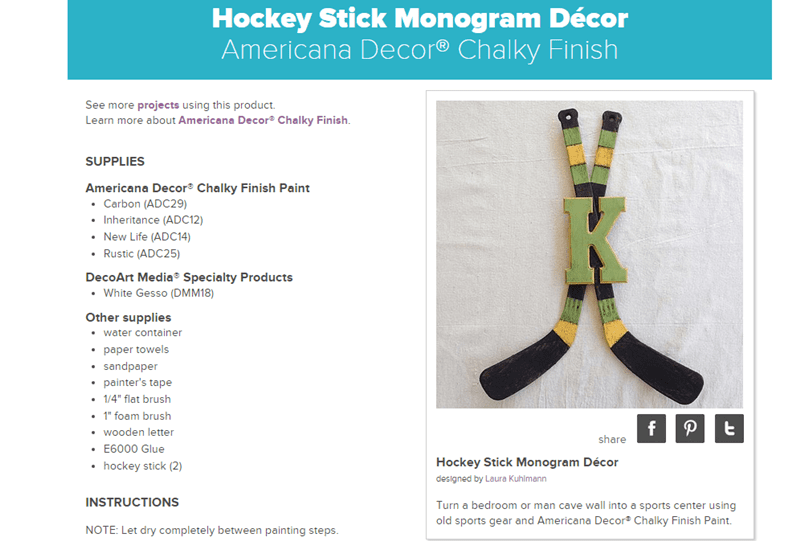 Click on the image above or click here: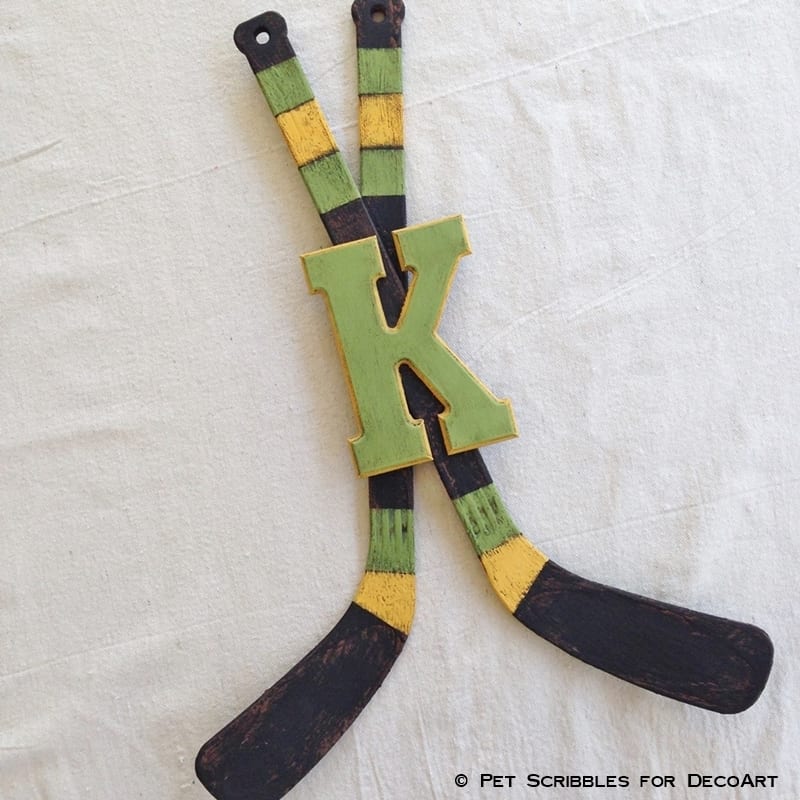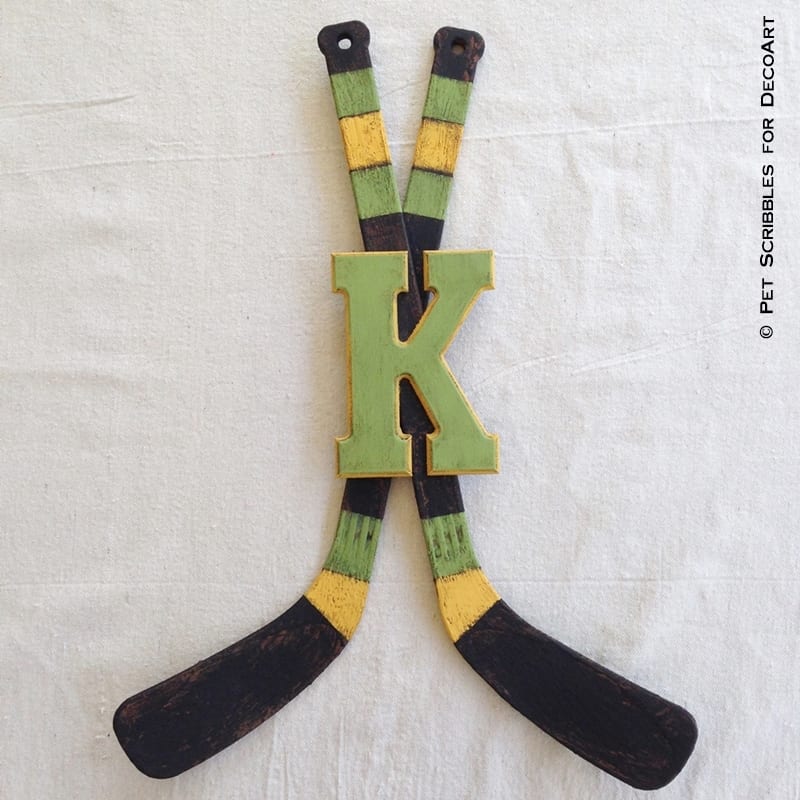 Now, I know full well that the Phildelphia Flyers are not expected to be a playoff team this year. But, I'm excited about the new coach and some of the young prospects that played in the pre-season.
And what I love about living at the Jersey shore is we get the TV channels for New York City, New Jersey, and Philadelphia. So we can find an NHL game on TV almost any night of the week! Sweet!
Happy crafting!
~Laura