Easy to make snowflake banner with canvas pennants, a snowflake stamp, Sparkle Mod Podge and frayed edges. Create the look of festive vintage fabric perfect for farmhouse decor, and enjoy it throughout the holidays and Winter season!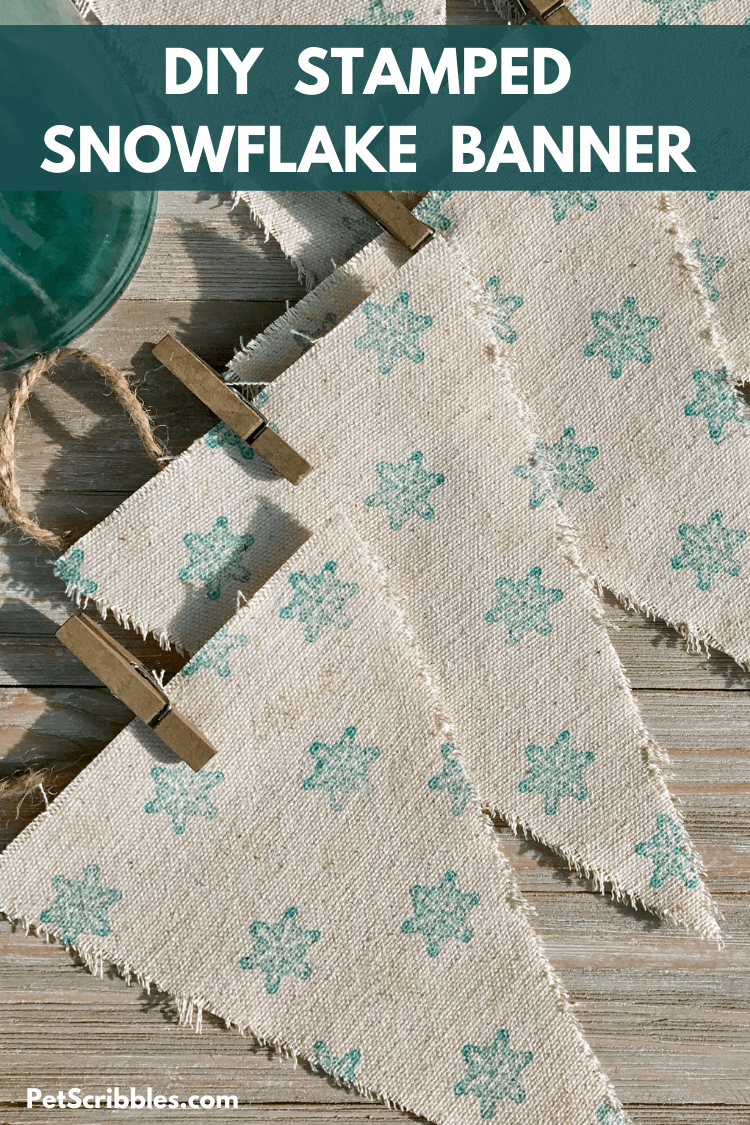 Crafting for the Winter season
Every year I try to make something that will not only work for the Christmas holiday but that I can keep out and displayed for the rest of the Winter season.
When I made this farmhouse sunflower banner for the Fall season . . .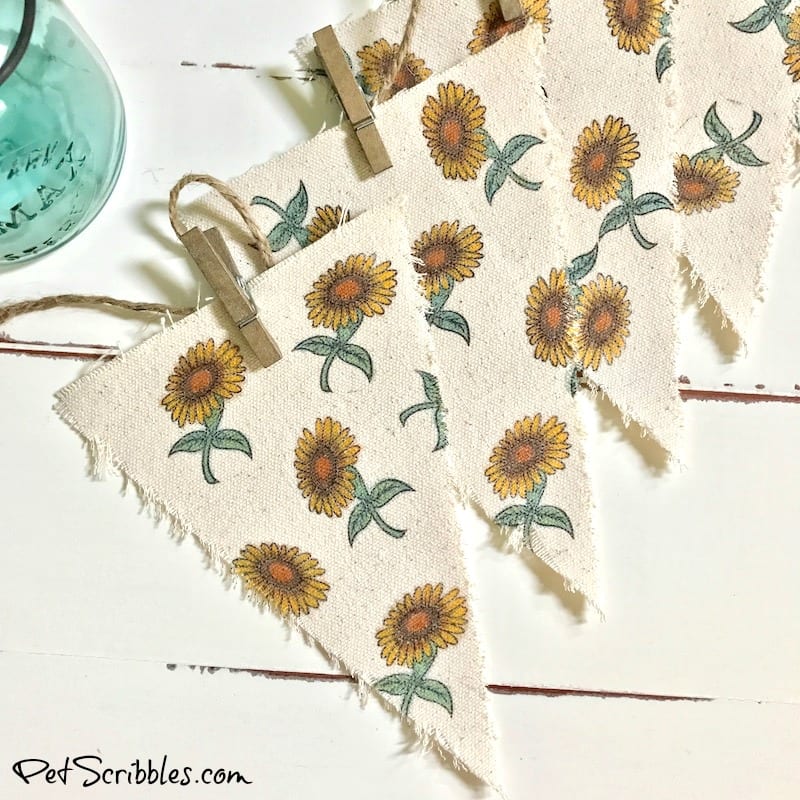 . . . I knew I'd want to make something similar to enjoy all Winter long.
And that's how this project came about!
Snowflake stamp options
FTC Disclaimer: Back in 2017, I received products/compensation when I was on the Simply Stamps Design Team. This sparkling snowflake banner, however, is 100% my own project!
I used a snowflake stamp from Simply Stamps for this project. You can see their selection of snowflake stamps here.
There are a lot of options out there for similar snowflake stamps.
I found a bunch on Amazon here.
And there is a cute set available at Michaels here.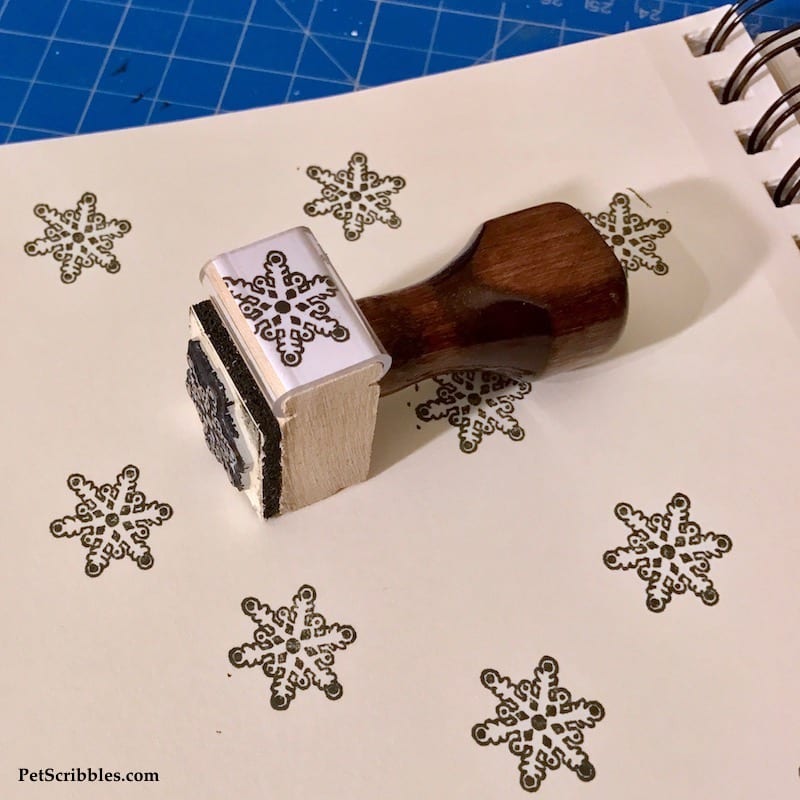 Blank canvas pennant options
When I originally created this project back in 2017, I found canvas pennants at Walmart: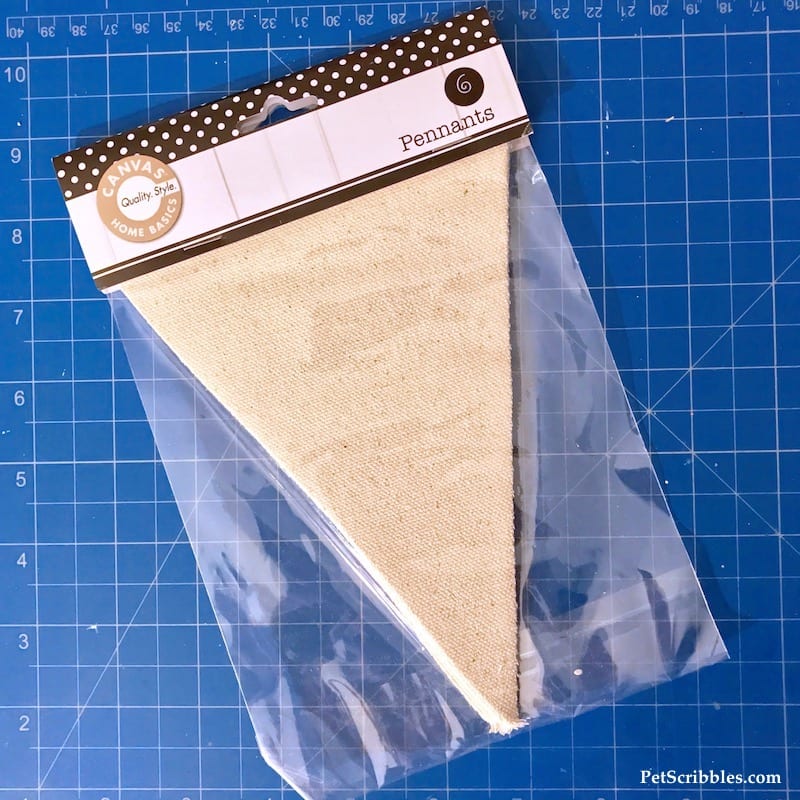 Canvas Corp has since gone out of business, but I have seen canvas pennants sold in packages at craft stores and online via Amazon.
Another idea for a rustic farmhouse look, is to purchase a small dropcloth, cut out some triangles to your desired dimensions, and then proceed with this tutorial.
Helpful tip: To make clean cuts in dropcloth material, use sharp scissors like these from Fiskars.
How to make a snowflake banner!
Supplies:
Helpful tip: Using StazOn ink pads for this project means the dye will not rub off. My experience is this particular stamp ink pad provides excellent color and doesn't bleed. The stamped designs were crisp.
Tutorial:
Stamping the design onto the canvas pennants
Step One: Practice stamping on canvas — it's very different than stamping on paper or wood.
I know I always mention to practice first, but this has been helpful for me.
I keep a spare piece of canvas around just to try out stamps to see how they look.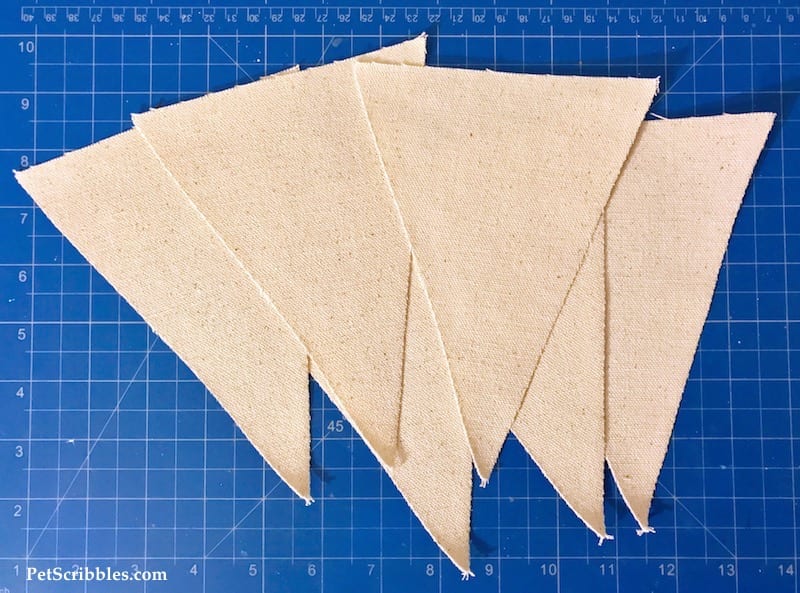 Step Two: Stamp the snowflake design all over the front of each canvas triangle in a random arrangement.
Don't forget to stamp "partial" snowflakes onto the edges of each triangle.
Helpful tip: Place scrap paper underneath when stamping partial snowflakes, to avoid ink getting on your work surface.
Let dry.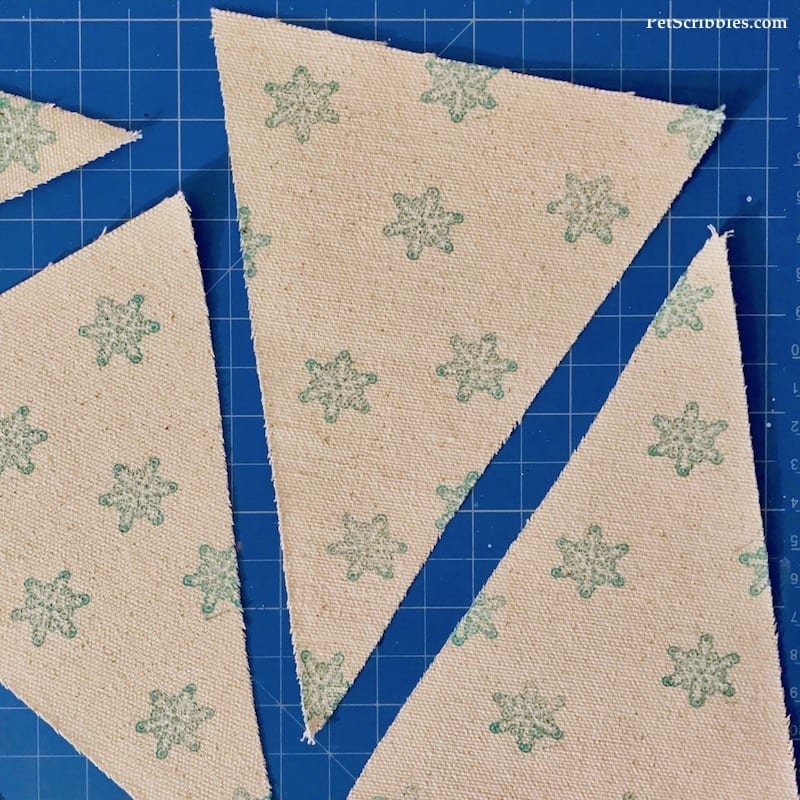 Adding very slight sparkle for some…sparkle!
Step Three: Add some sparkle to each canvas triangle using Sparkle Mod Podge.
A snowflake banner should have some snowy sparkle to it, but as this is a farmhouse-style banner, I wanted to add just a bit of sparkle here and there.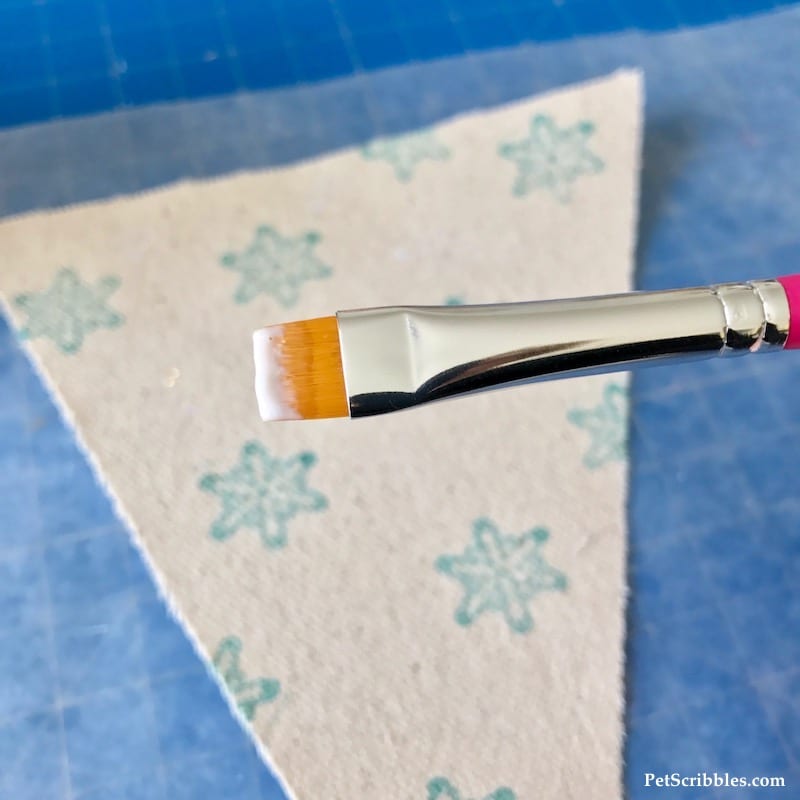 Using a small brush, I painted and dabbed tiny amounts of Sparkle Mod Podge in between the stamped snowflakes.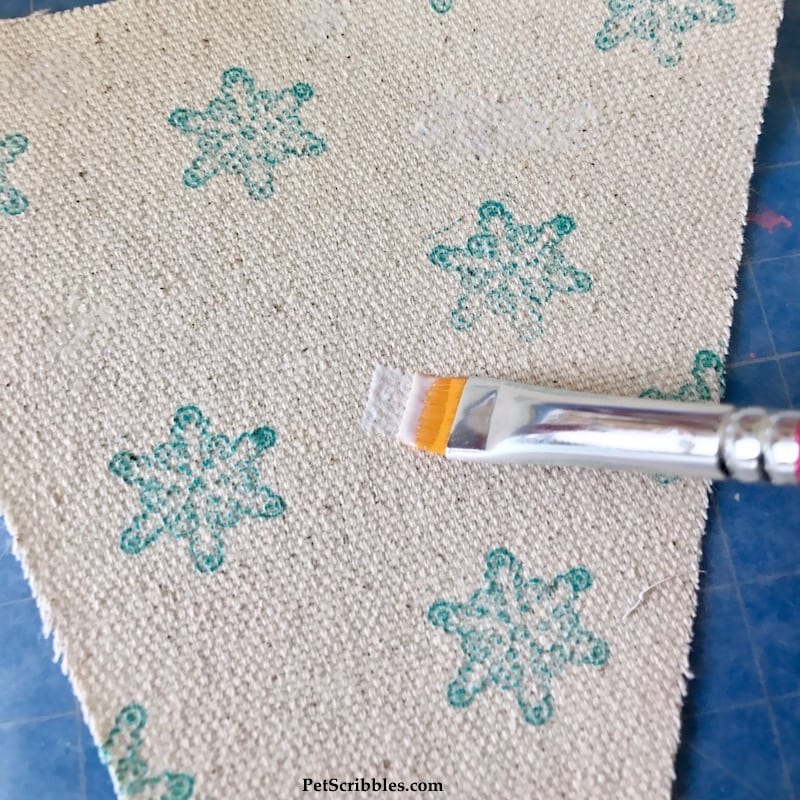 Let dry.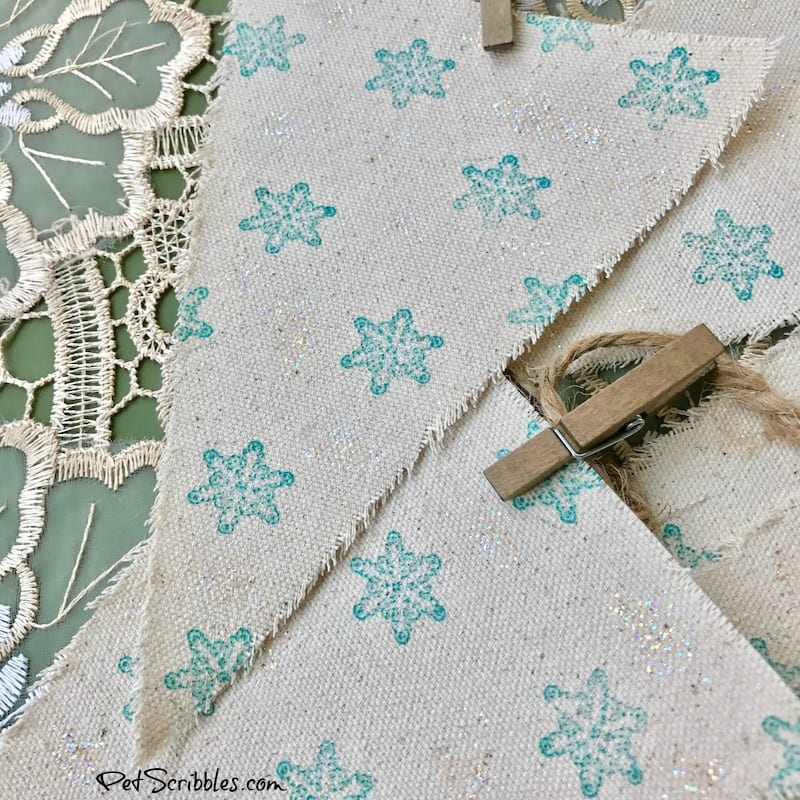 Distressing is easy and looks authentic!
Step Four: Distress the fabric edges of each triangle.
This step is optional, but really adds to the farmhouse look.
These canvas pennants have raw edges, which makes this step super easy to do.
However, here are two options to make it easy for you if you're using: A) canvas pennants with solid seams around the edges; B) dropcloth triangles . . .
For canvas pennants with seams: Use sharp scissors and cut just inside the seam all the way around the each triangle. Yes, this will make the pennants a tad smaller, but you will be able to easily fray the edges.
For dropcloth triangles: The edges should already be raw, but may not fray as easily. Proceed with this fraying step (below) slowly, or first practice on a scrap piece of dropcloth to get the hang of it.
To fray the edges, I used my fingers and gently rubbed the edges. The fraying happened almost instantly as I went around the edges of each triangle.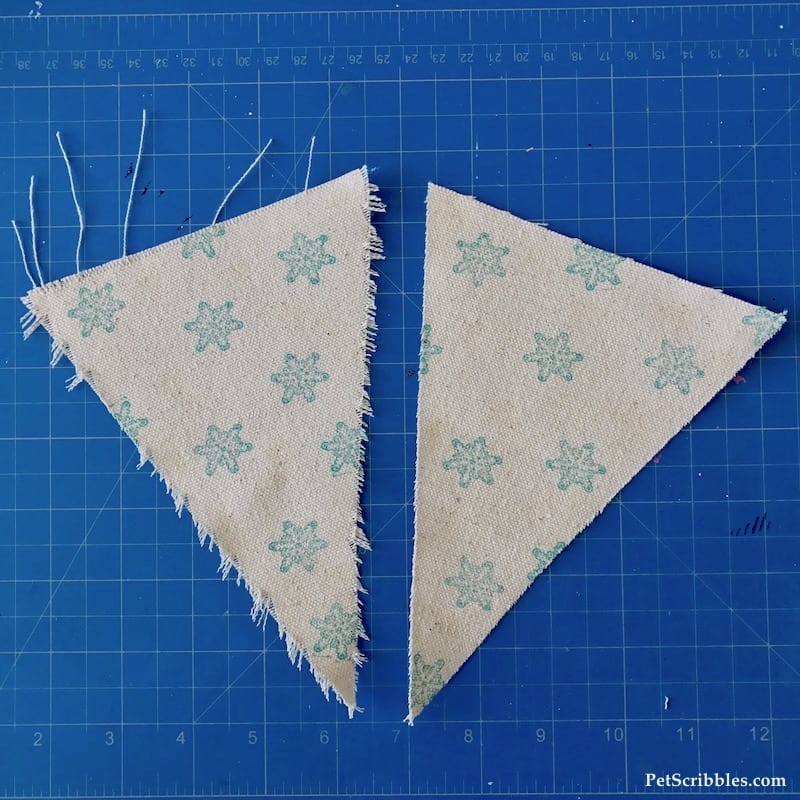 The frayed edges don't need to look perfect, as this is a rustic farmhouse style.
For any frayed bits that are too long, just trim with scissors.
Jute and clothespins are perfect for a rustic farmhouse look!
Step Five: Attach each triangle to a length of jute twine using the rustic-looking clothespins.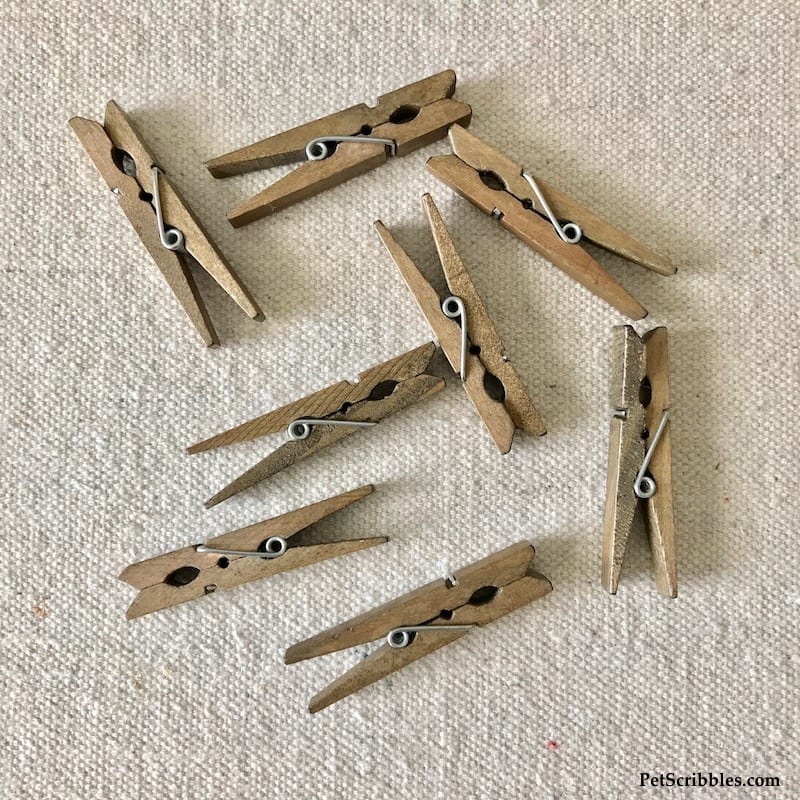 And that's it!
Now you have a sparkling snowflake banner!
I love the subtle sparkle on each canvas pennant: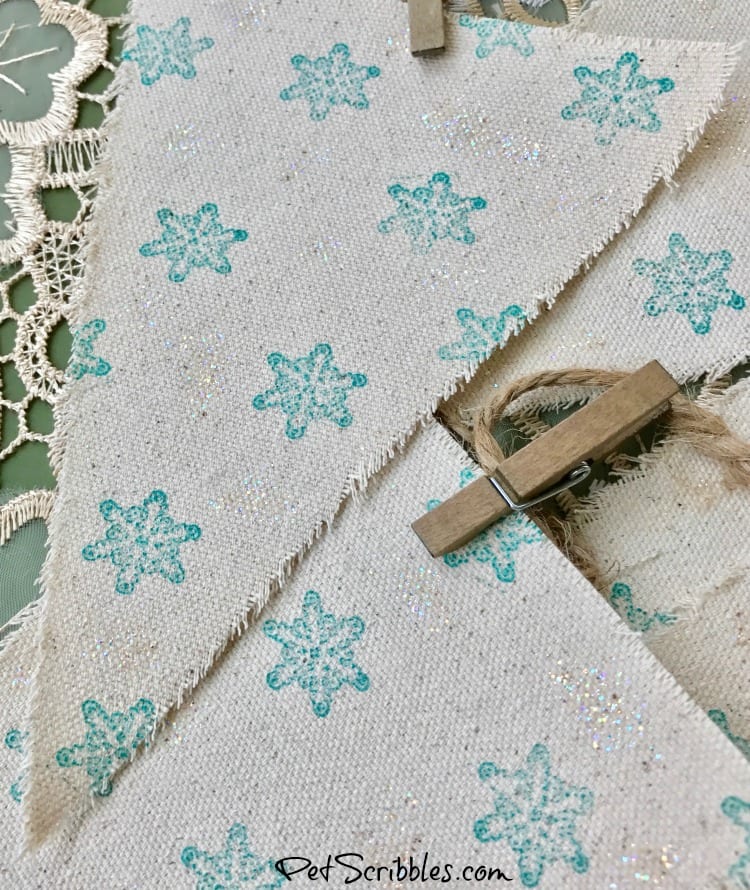 In fact, you can't even see the sparkle in some of these pictures!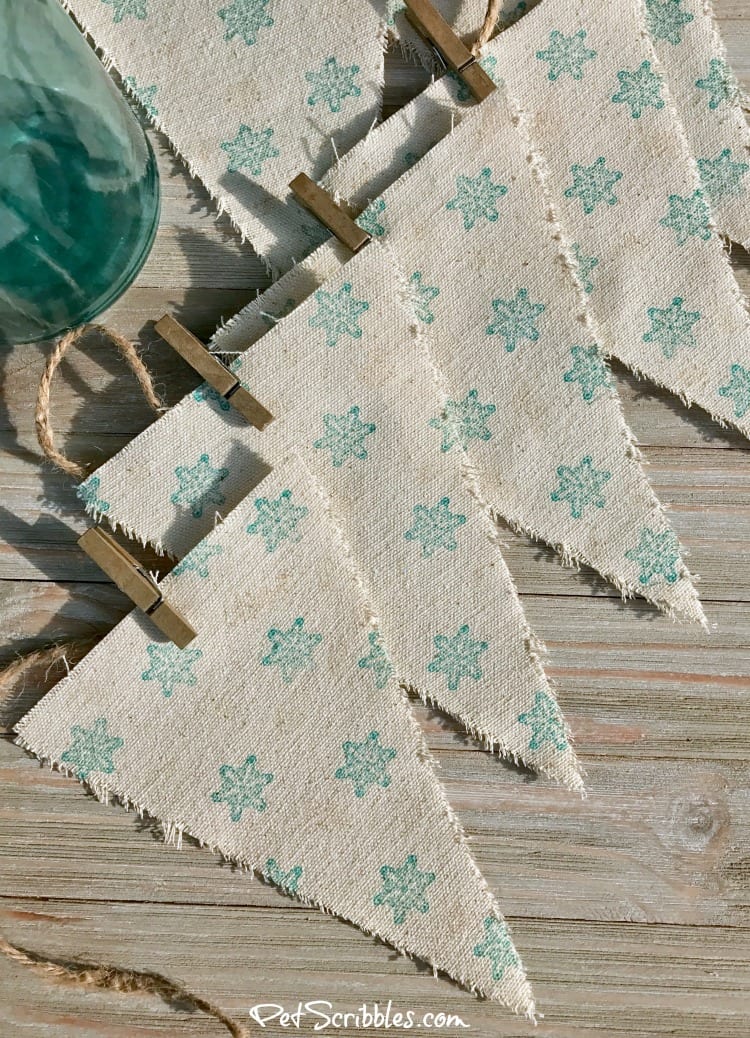 These fabric pennants look like they've been cut from vintage fabric!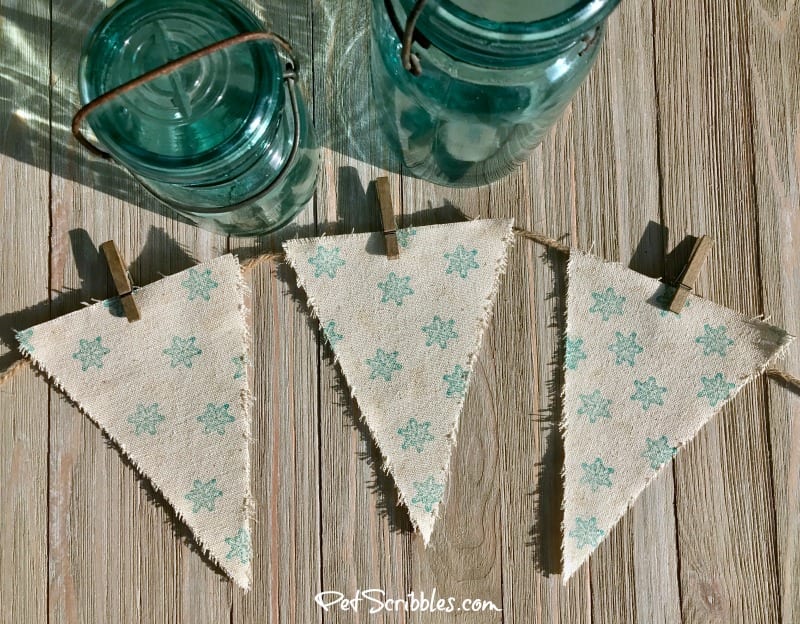 I love this look!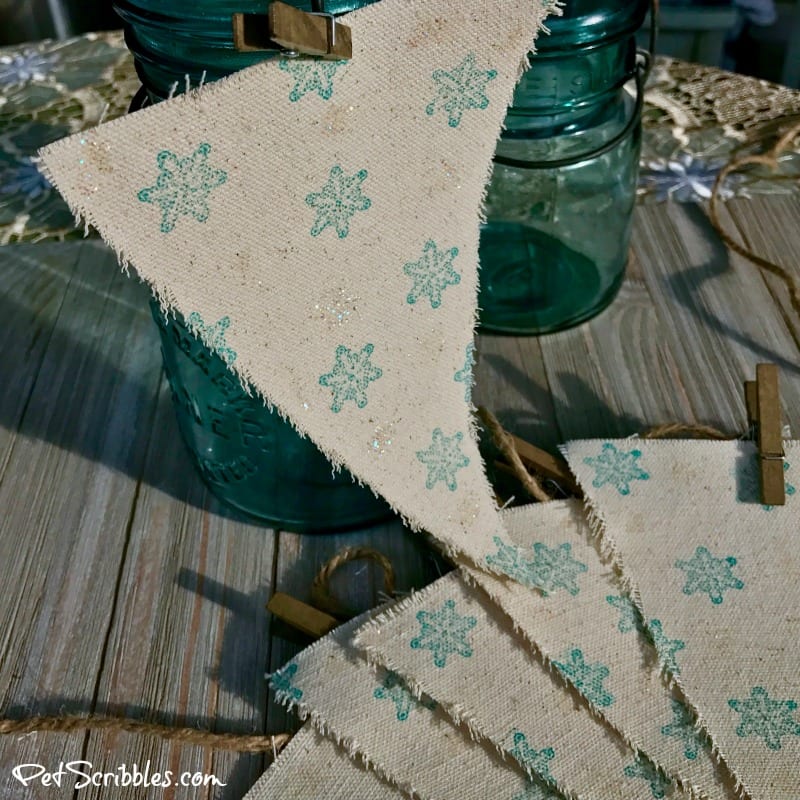 More rustic farmhouse holiday ideas!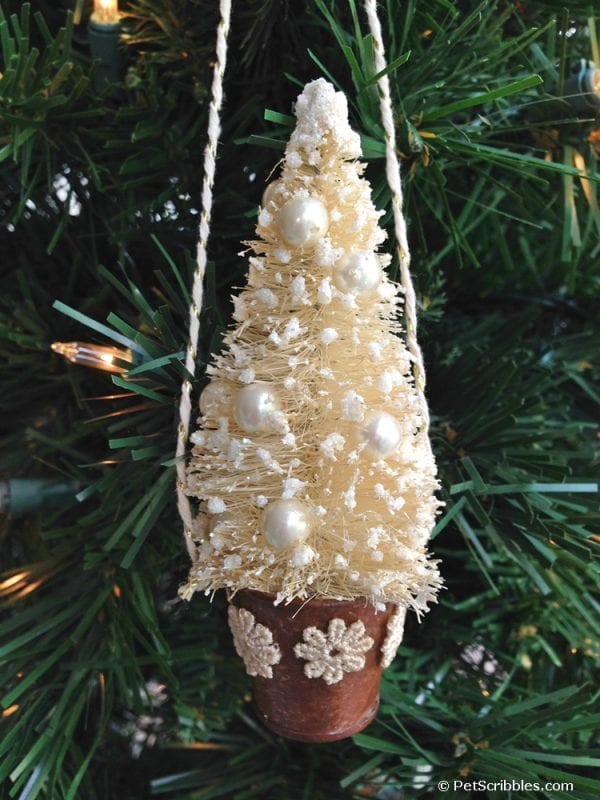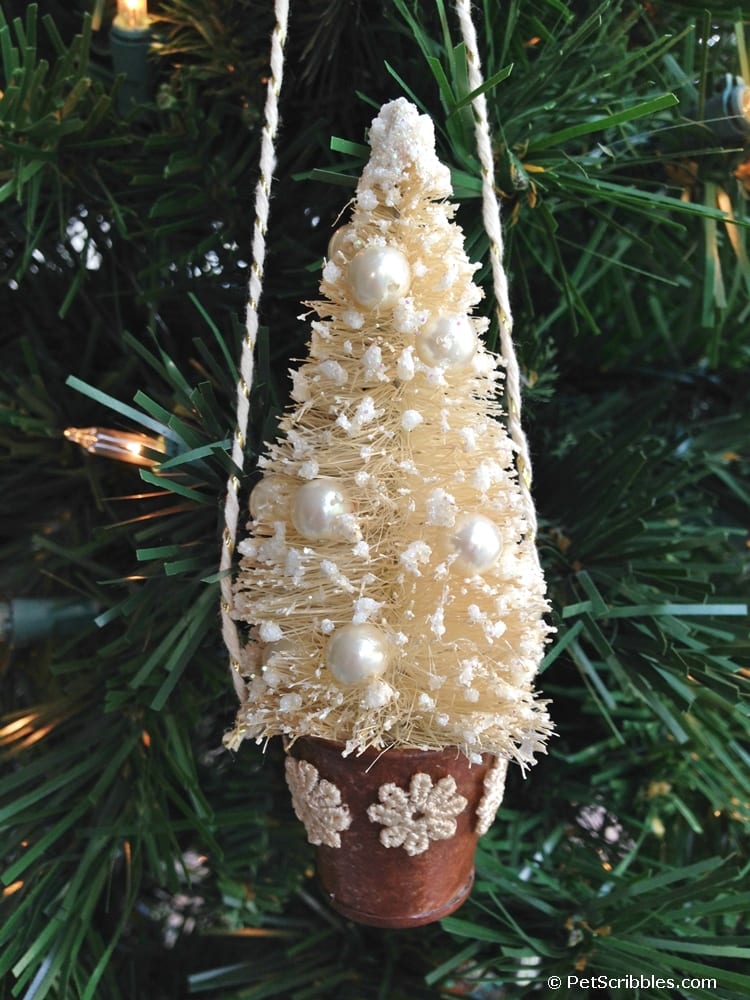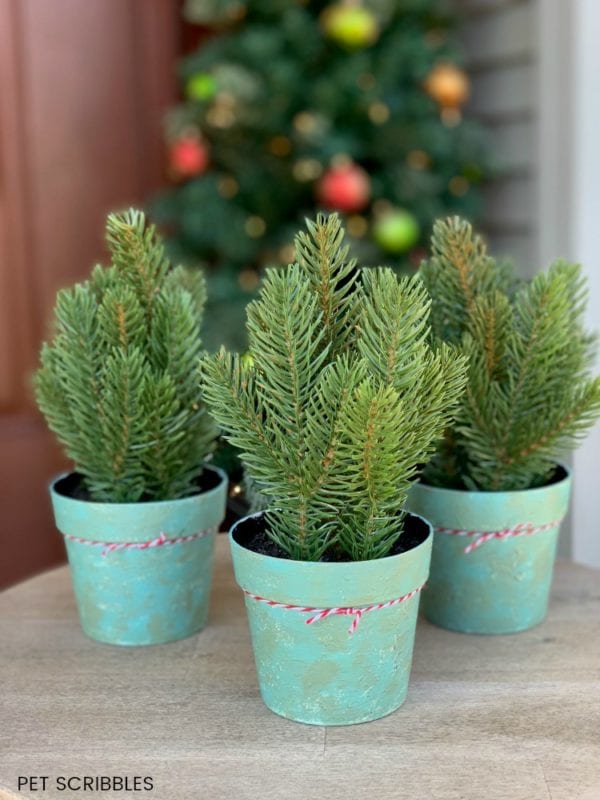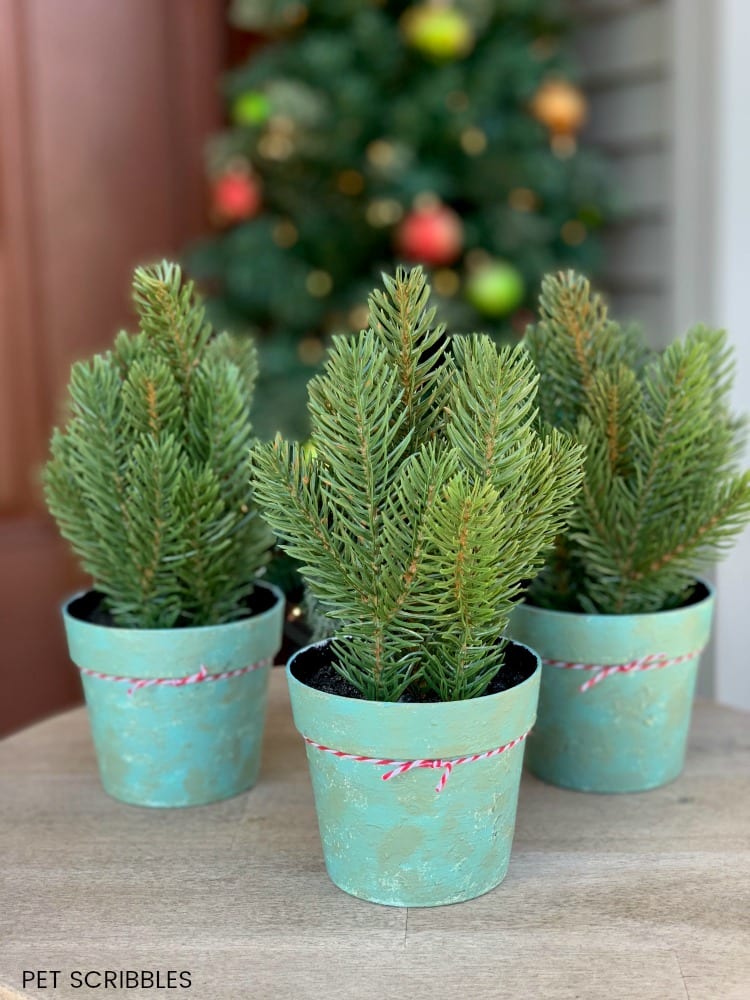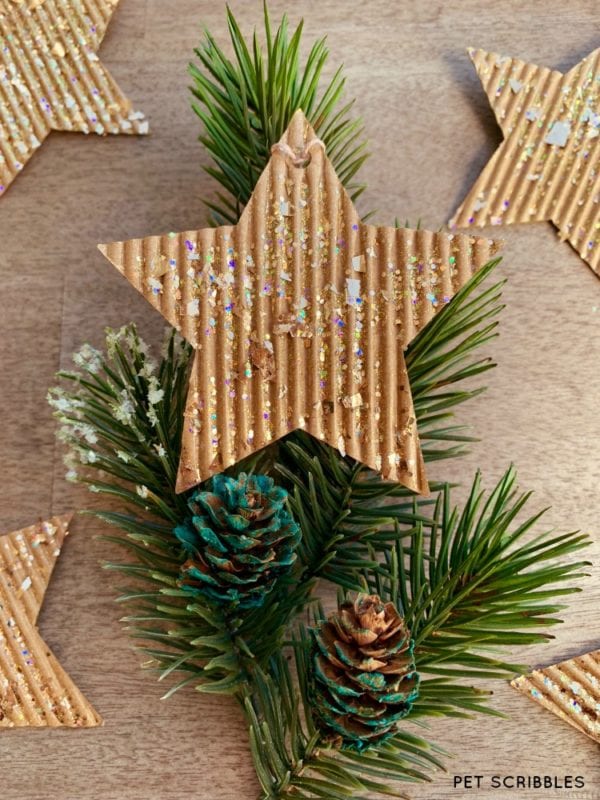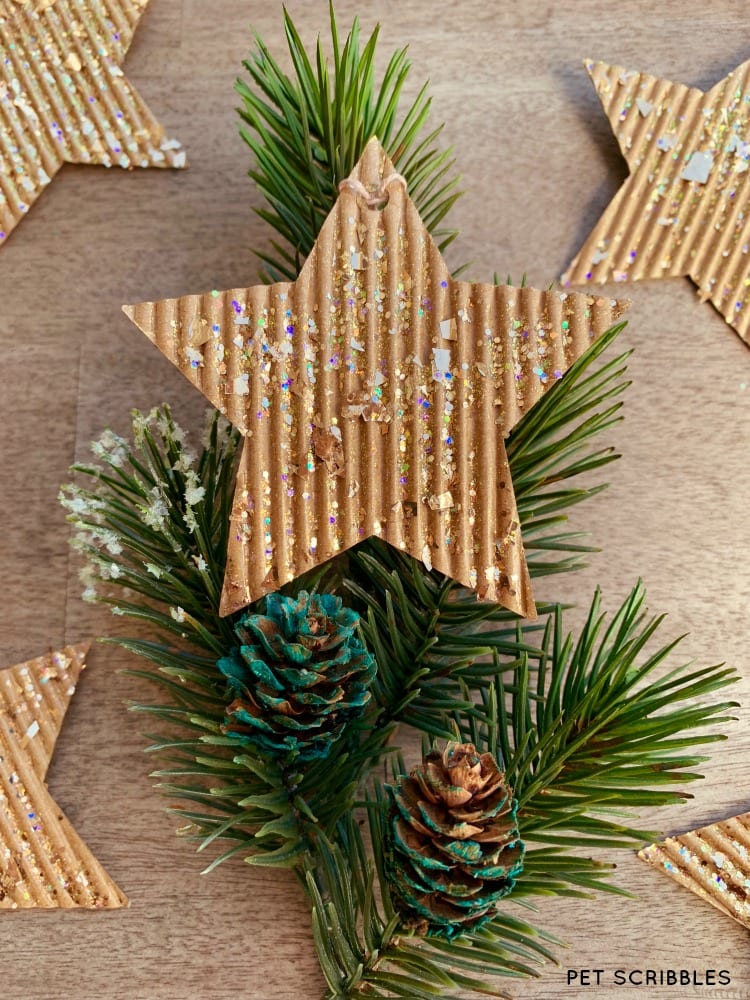 Pin this DIY Snowflake Banner for later!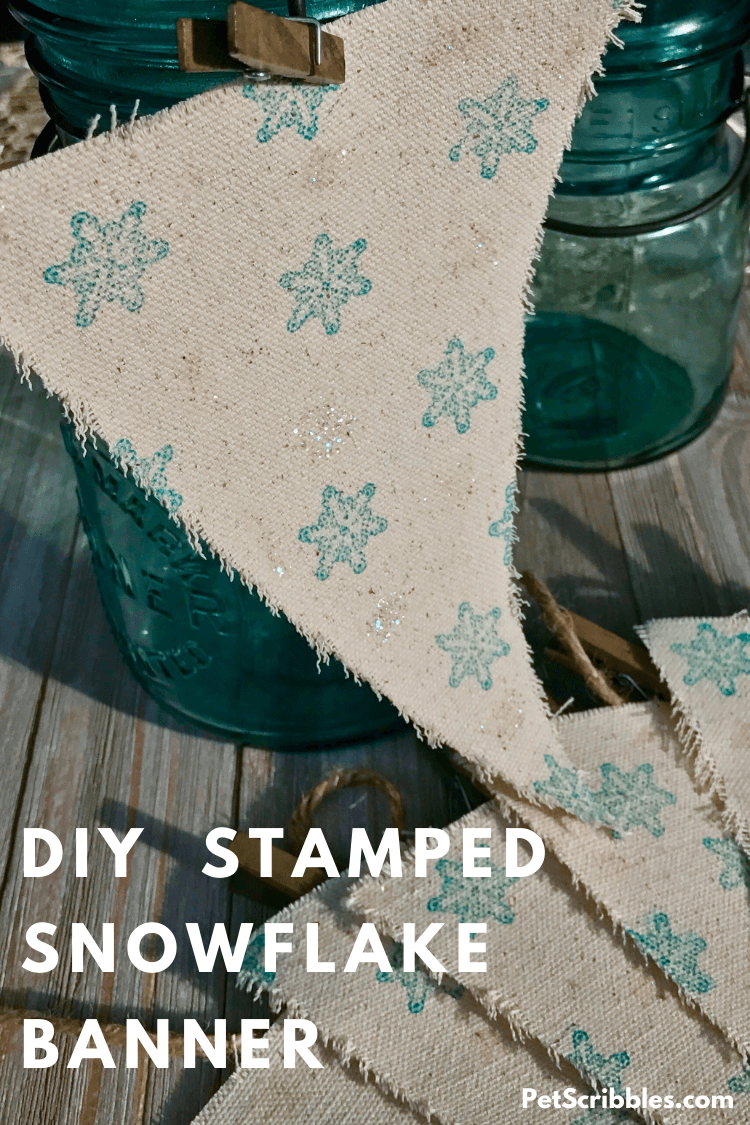 Happy holiday crafting!