It's time to create a bit of farmhouse decor: How to make a charming sunflower banner! With one sunflower stamp, ink and markers, you can create the look of vintage fabric! This sunflower banner is hanging up in our living room, and will be through Thanksgiving!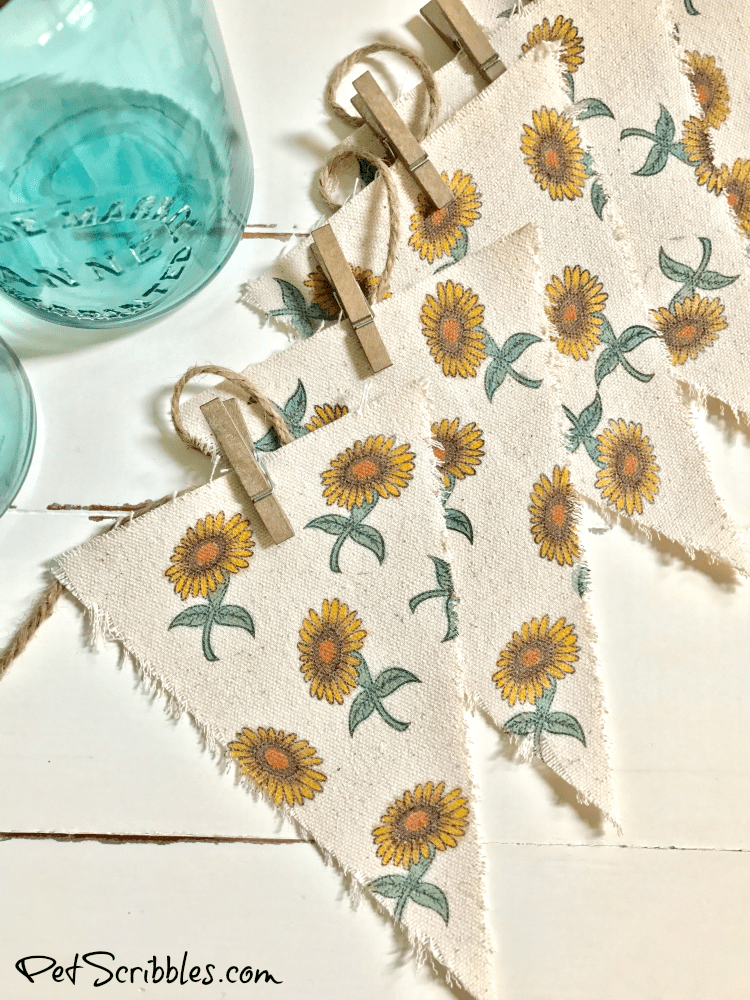 Here we are in September already!
My favorite season is Fall, so it was easy to decide what kind of project I wanted to share with you today as part of the Simply Stamps Design Team!


If this is your first time visiting — and thank you for stopping by! — you may not have seen my prior stamping projects for Simply Stamps.
I created a pencil clipboard, rustic pineapple art, and rustic Fall wood crates — all with stamps!
I love working with Simply Stamps because their stamps are handmade here in the United States, these stamps are available in multiple sizes, and the stamp quality is top-notch!
If you aren't familiar with Simply Stamps — I've got some links toward the bottom of this post where you can get discounts on their products to try them out for yourself!
Sunflowers!
Sunflowers are trending strong again this season! A quick walk through the craft stores, looking at their faux florals for sale, and you will see lots of sunflowers in various colors and sizes and arrangements!
And a quick search on Pinterest will yield the same results! Everyone is decorating with sunflowers!
Behold: the sunflower stamp!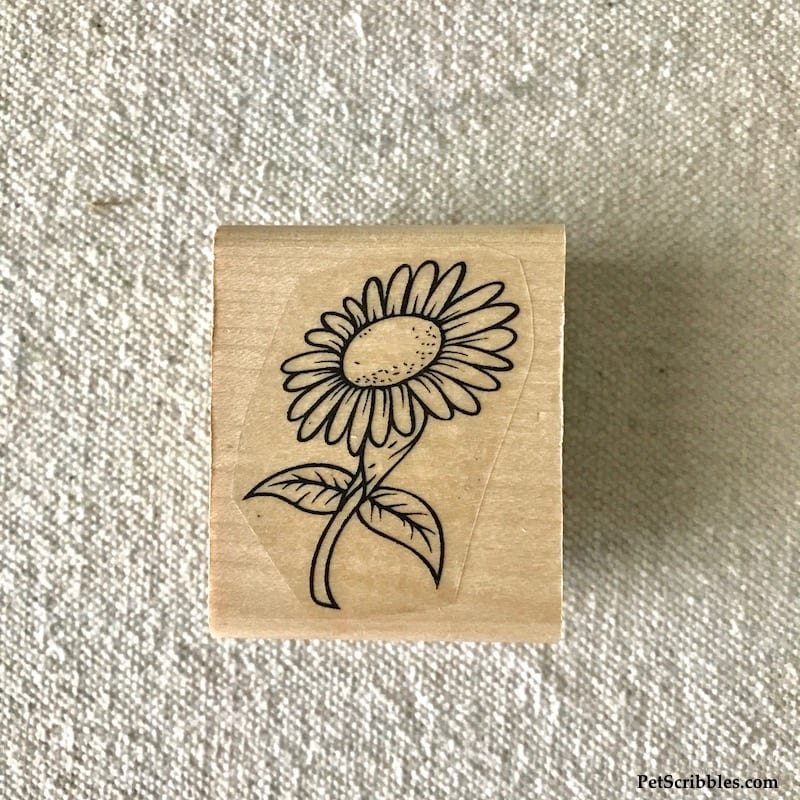 You'll find this sunflower stamp on SimplyStamps.com in the Thanksgiving Craft Stamps section, because sunflowers are such a huge part of Fall decorating from now all the way through Thanksgiving!
The Sunflower stamp is offered in four different sizes, from 1.75″ up to 4″.
I've always loved Sunflowers, and we featured them prominently in our Fall wedding years ago.
Here's a shot of my bridal bouquet . . .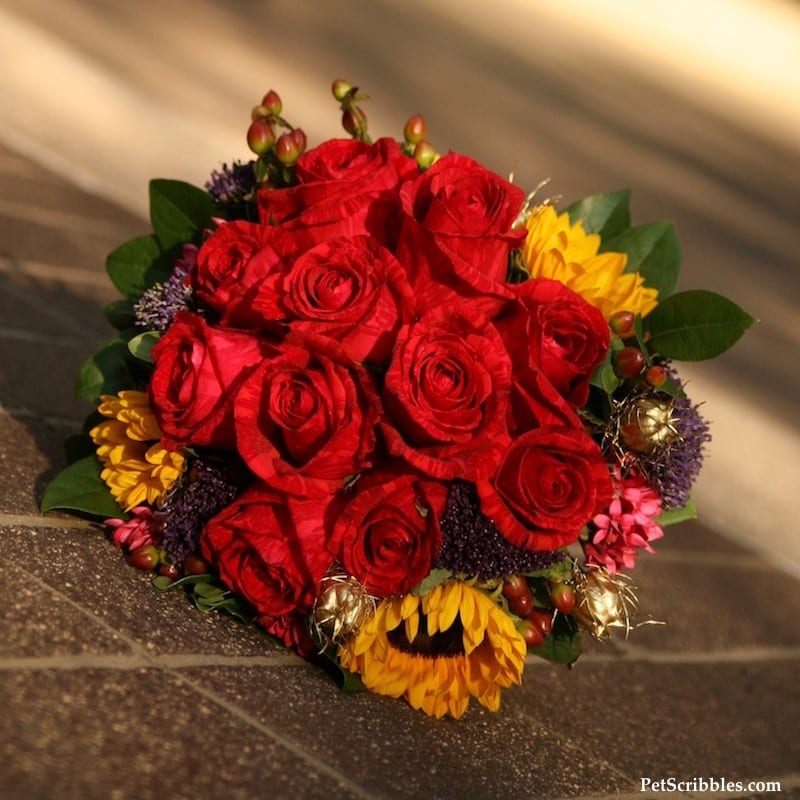 FTC Disclaimer: I've received products/compensation as part of the Simply Stamps Design Team. This Sunflower Banner, however, is 100% my own project! Some of the links in this post are affiliate links. I explain more here.
Farmhouse Decor: How to make a charming sunflower banner!
Supplies:
Tutorial:
Step One: Practice stamping on canvas — it's very different than stamping on paper or wood.
As with any new stamp I'm using for the first time, I ink it up and stamp many times on scrap paper to get the feel of the stamp.
Then I move on to practicing on a scrap piece of canvas, the same fabric that my pennants are made from.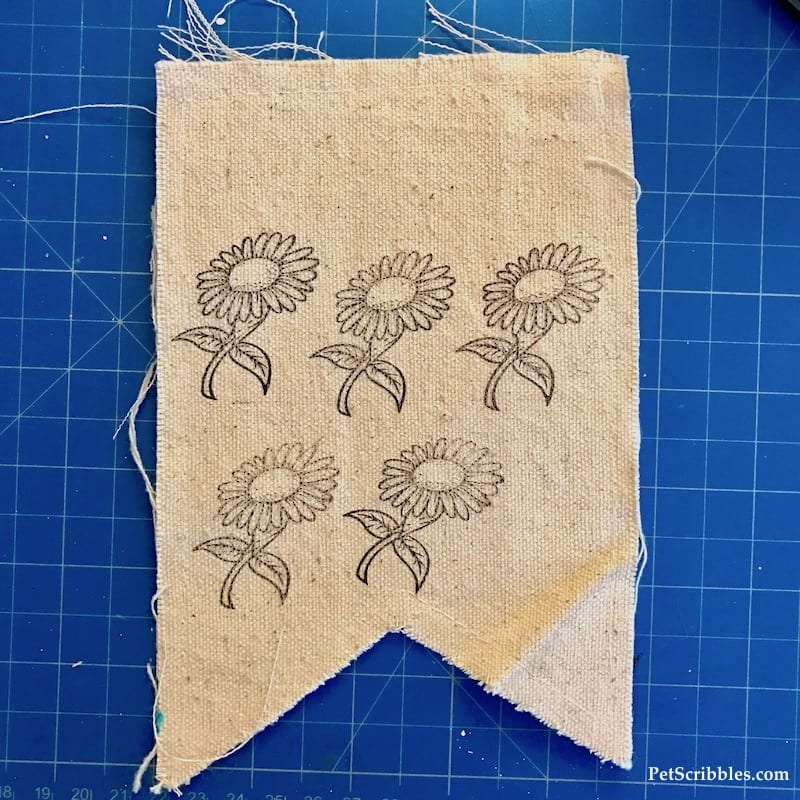 I love the way this stamp looks on the canvas fabric, as it looks a bit faded, a bit vintage — which is perfect for the look I want.
Remember: When stamping on fabric, your stamped designs may look much different than when stamping on paper.
For example, below you can see my practice stamping on the canvas material (left) and on paper (right).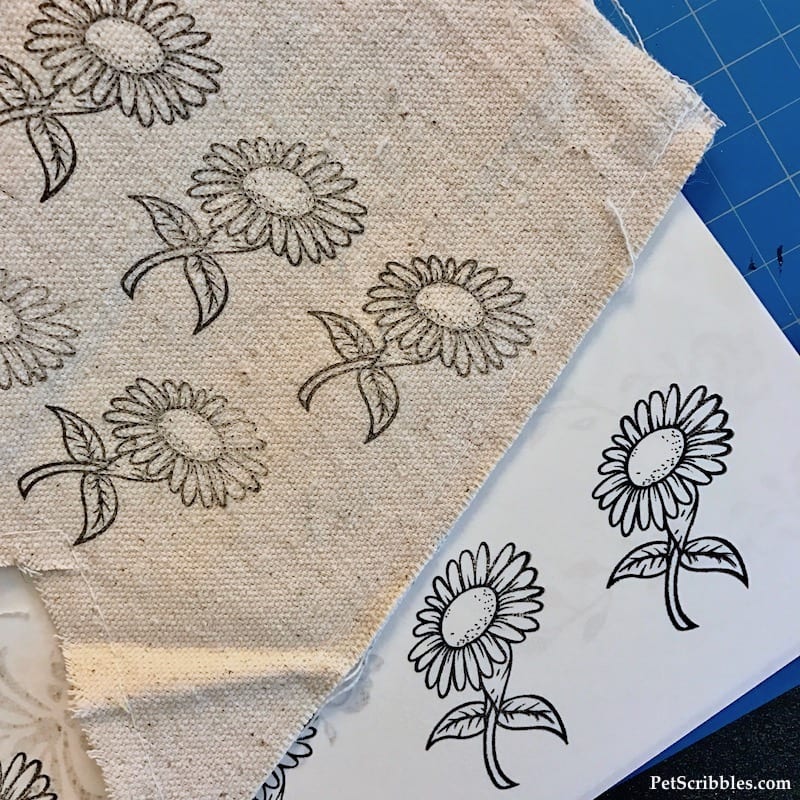 The stamped images look very different.
Make sure you practice on your chosen surface ahead of time so there will be no surprises!
Step Two: Stamp the sunflower design all over the front of each canvas triangle in a random arrangement.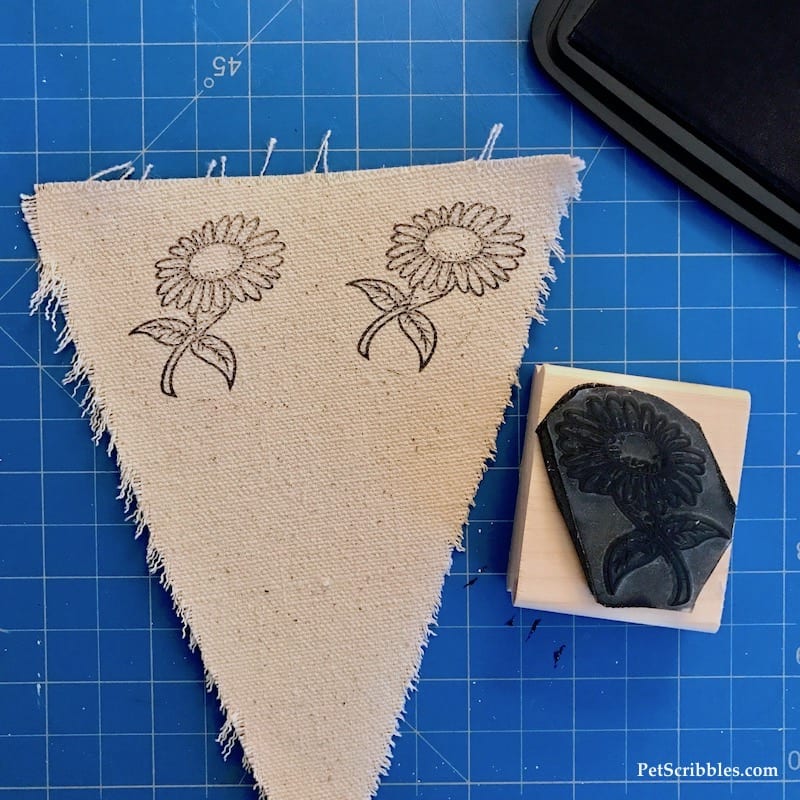 Position the sunflower in different directions, and don't forget to stamp "partial" sunflowers onto the edges of each triangle.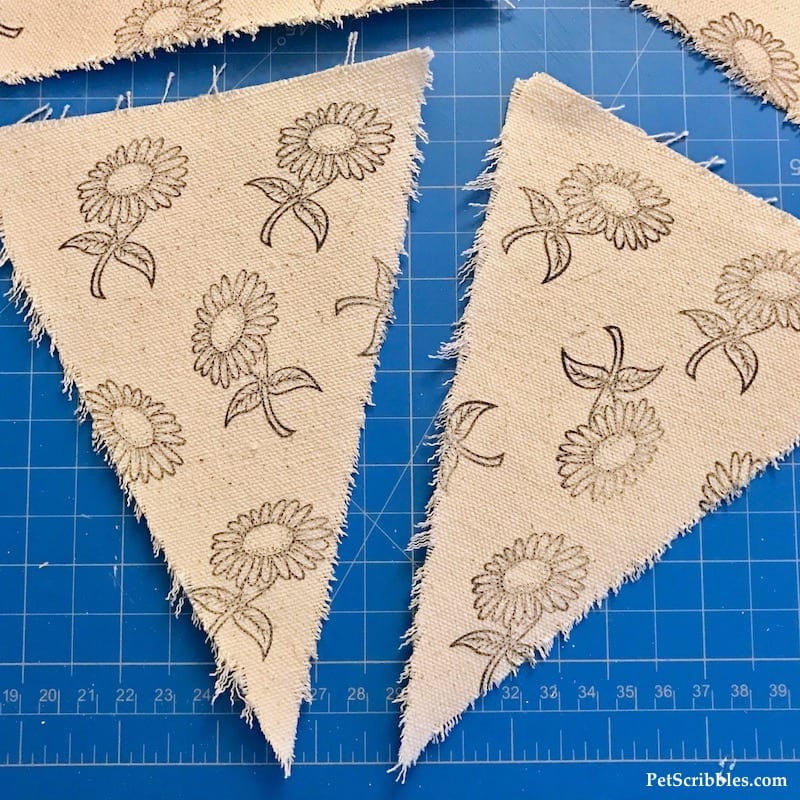 Step Three: Using the paper and fabric you practiced with in Step One, try out different colored markers to see which color combinations you like best.
Remember: As with stamping, marker colors may look much different on fabric versus paper.
Step Four: Color in your stamped sunflower designs with your chosen marker colors.
For the flowers:
First, I used a yellow-orange color on the petals, then shaded the petals nearest the center with a rust color.
Next, I colored in most of the flower center with the rust color.
Finally, I colored in the rest of the flower center with a dark brown, leaving some of the rust color in the middle showing through.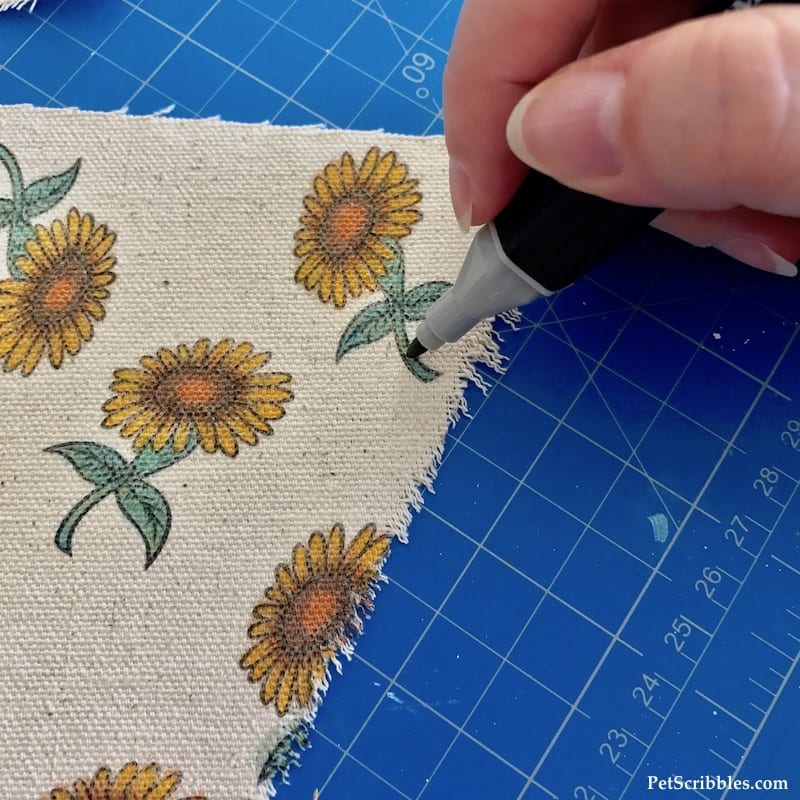 For the stems:
First, I used a medium blue-green color on the leaves and stem first.
Next, I went over the blue-green color with a pale green color.
Helpful tip: When using markers on fabric, remember that the color will spread slightly beyond where your marker touched the fabric. Practice coloring inside the lines on scrap fabric to get the feel of where you need to position your marker so that the color bleeds up to the line but not beyond it.
Once everything is colored in, leave everything to dry overnight.
Step Five: Using the rustic-looking clothespins as clips, attach each triangle to a length of twine or jute string to hang.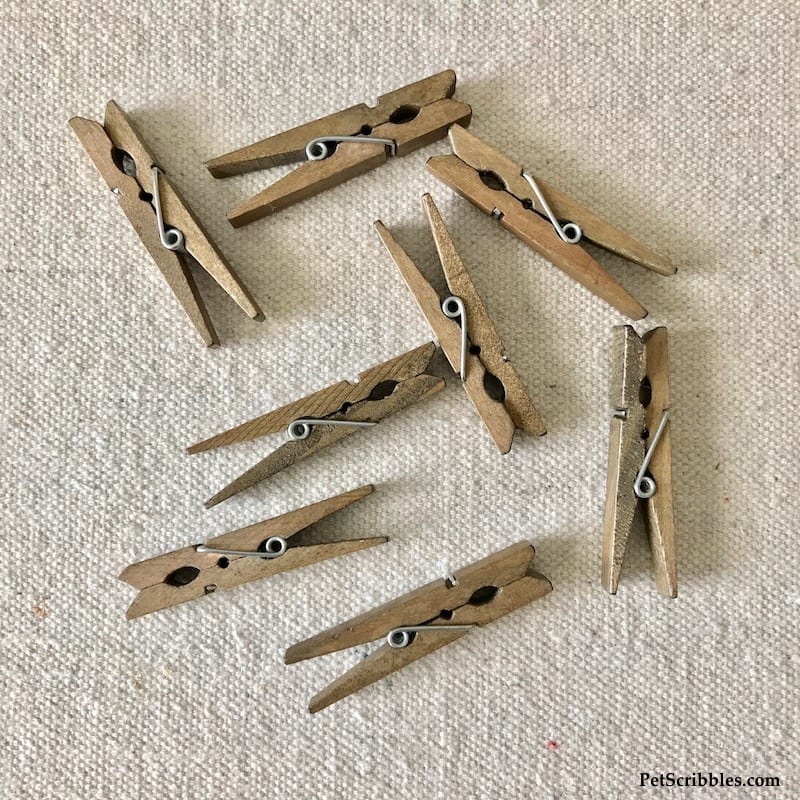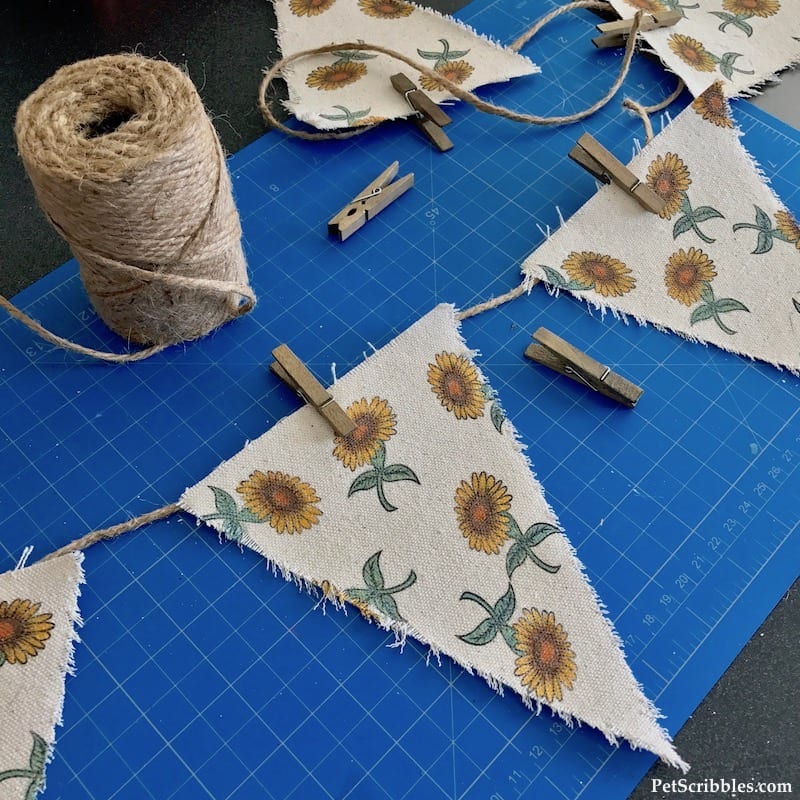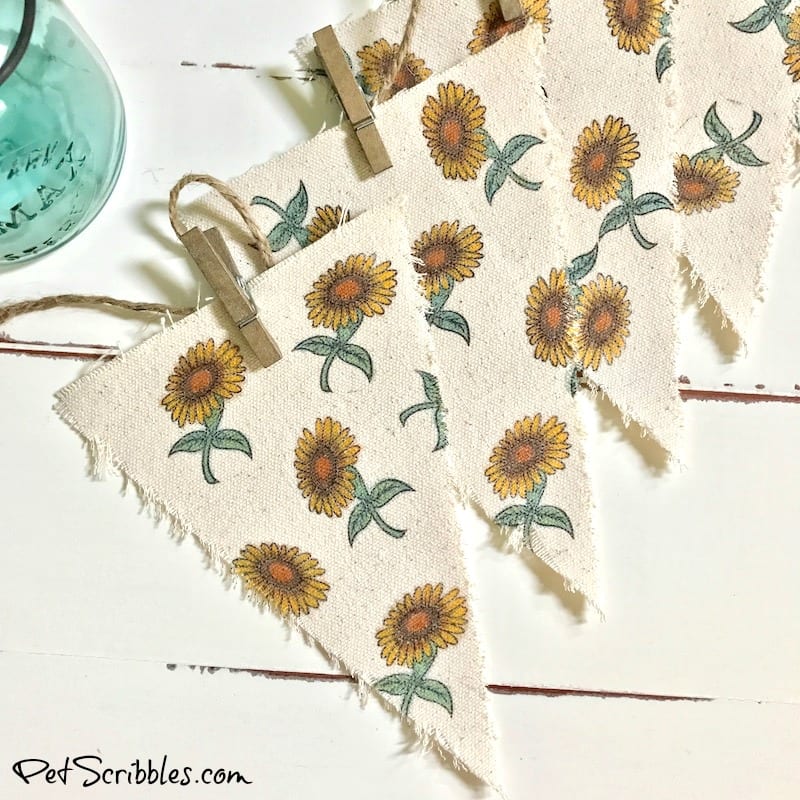 The pennants look like they've been cut out from vintage fabric! I love this look!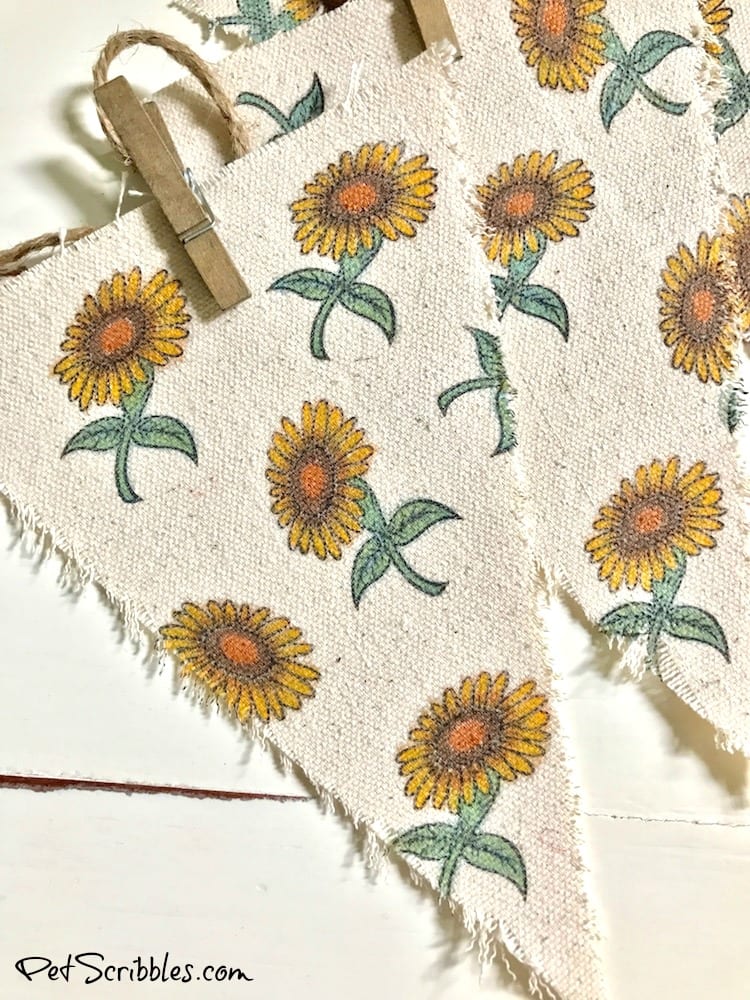 Now all that's left to do is hang the sunflower banner up and enjoy!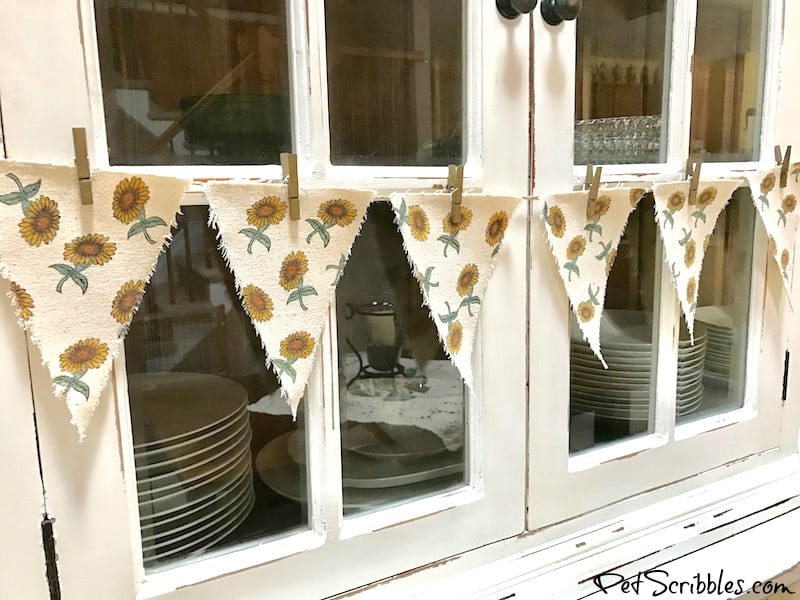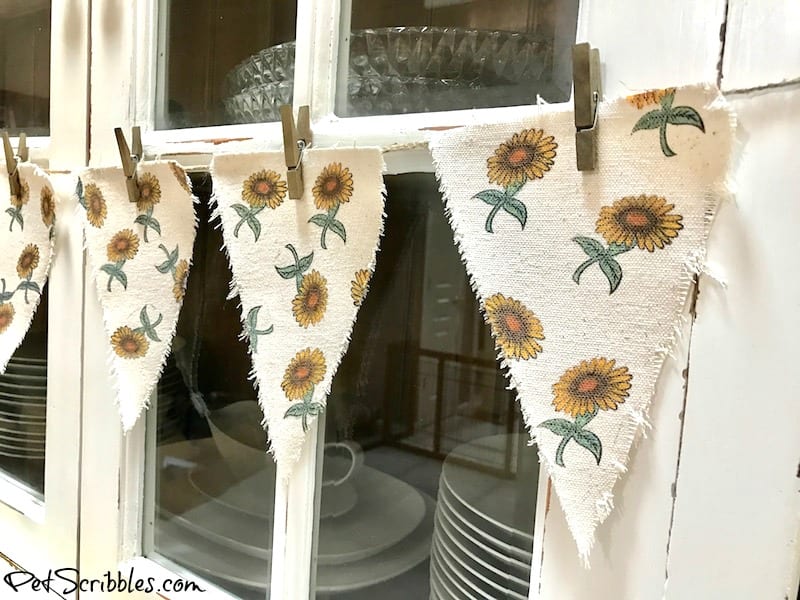 Isn't it pretty?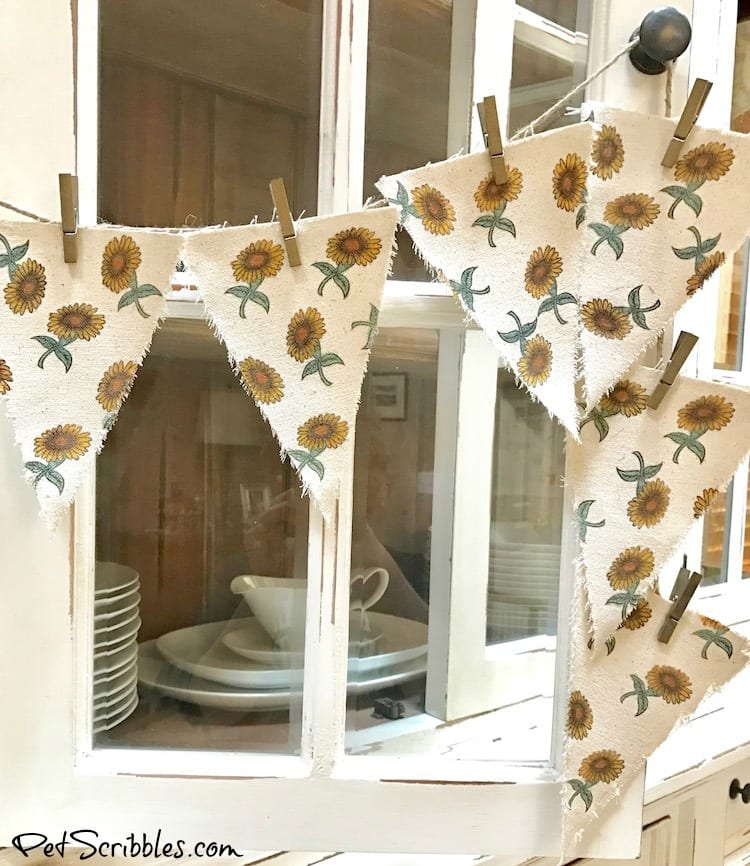 This project can be done in just a couple of hours, depending on how long it takes you to color in your images.
If you love to color, you'll love this project!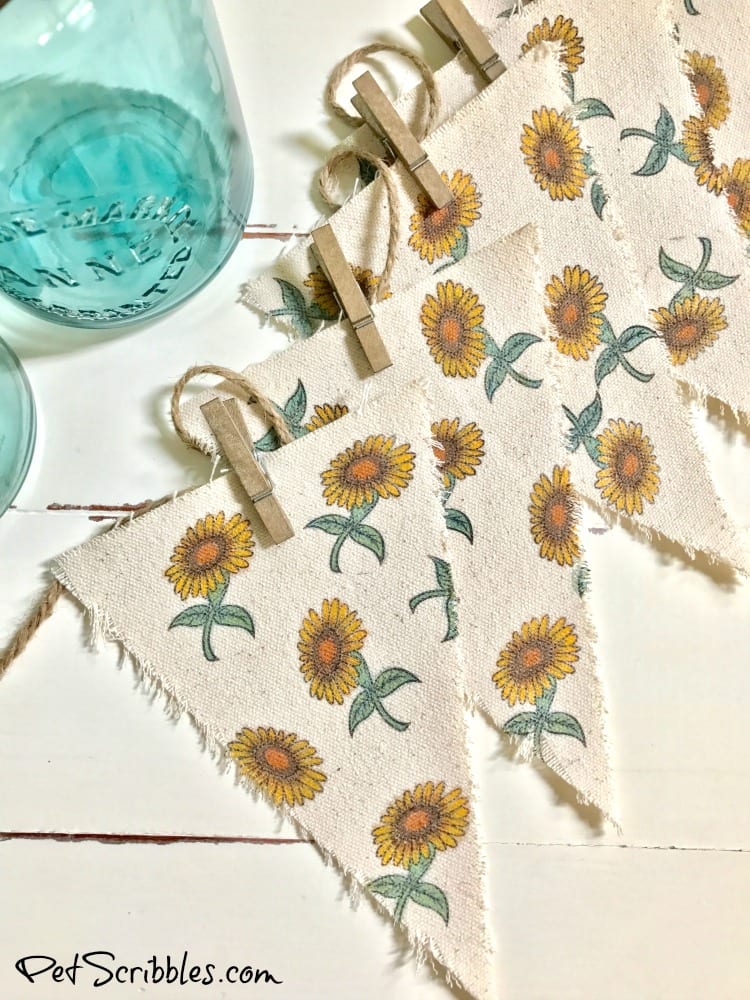 This farmhouse sunflower banner is pretty not only for home decor but also for Fall weddings too!
I love Fall weddings!
Simply Stamps!
Visit SimplyStamps.com to view their extensive line of stamps — and make sure you check out their gorgeous return address stamps too!
Happy crafting!