Enjoy this November garden tour of our front yard "other" side bed featuring red twig and yellow twig dogwoods, a river birch tree, Knock Out roses, grasses, evergreens and perennials. Includes video!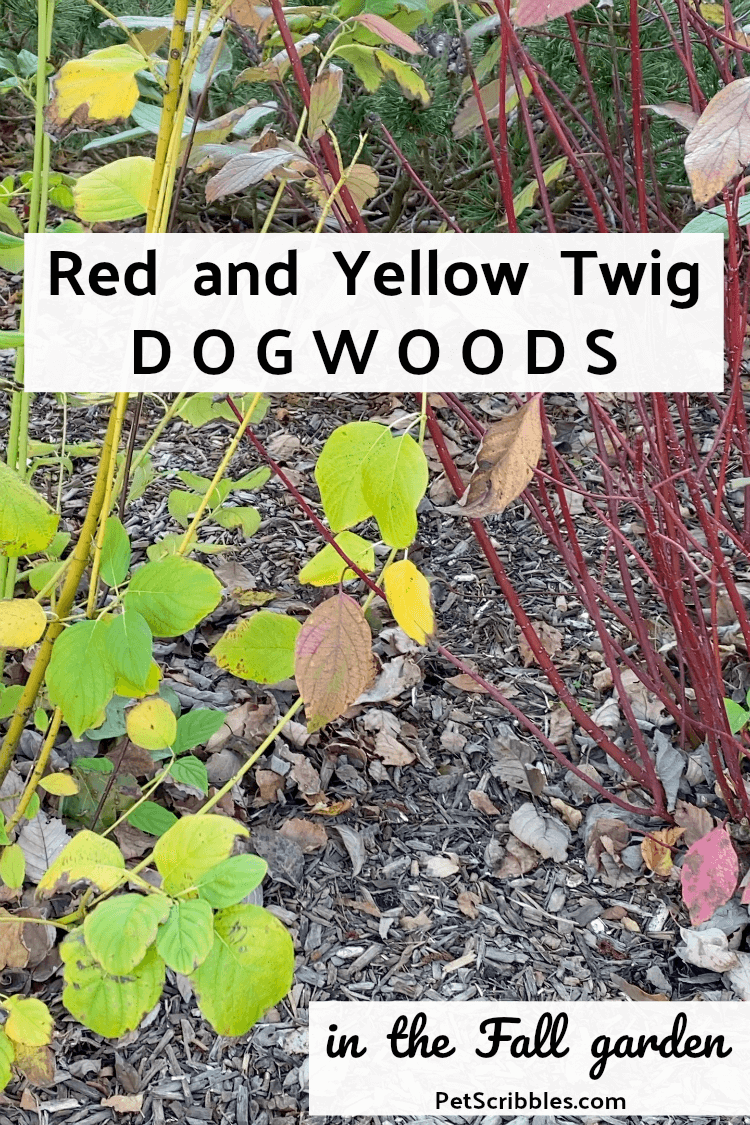 The other side bed in our front yard — for lack of a better name — is an easy bed to maintain, mainly because of the red and yellow twig dogwoods.
In Summer the Knock Out roses flourish and are the most prominent feature.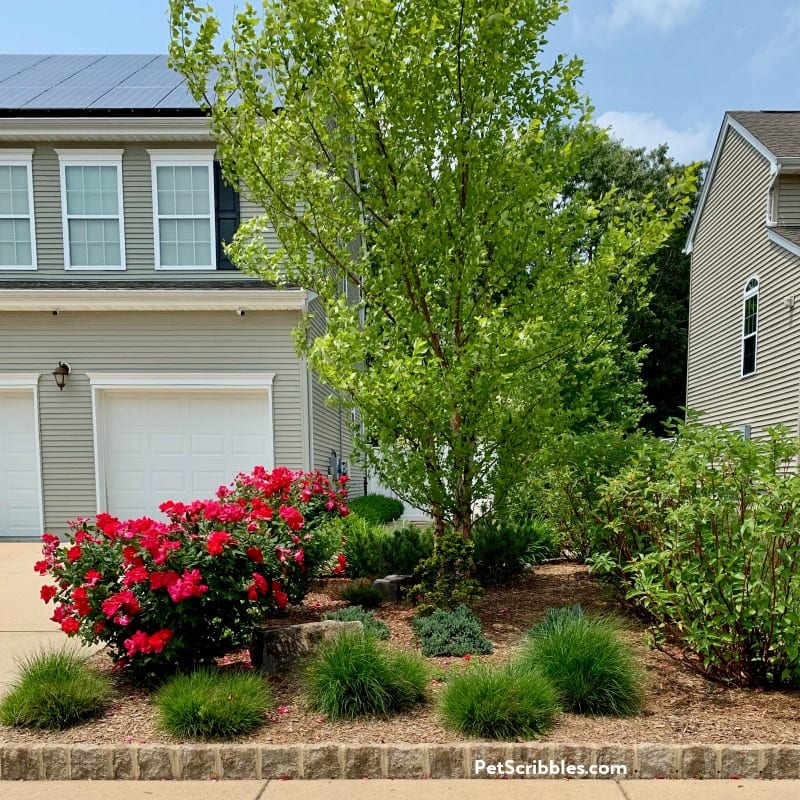 However, in the Winter this garden features the red twig dogwoods and yellow twig dogwoods.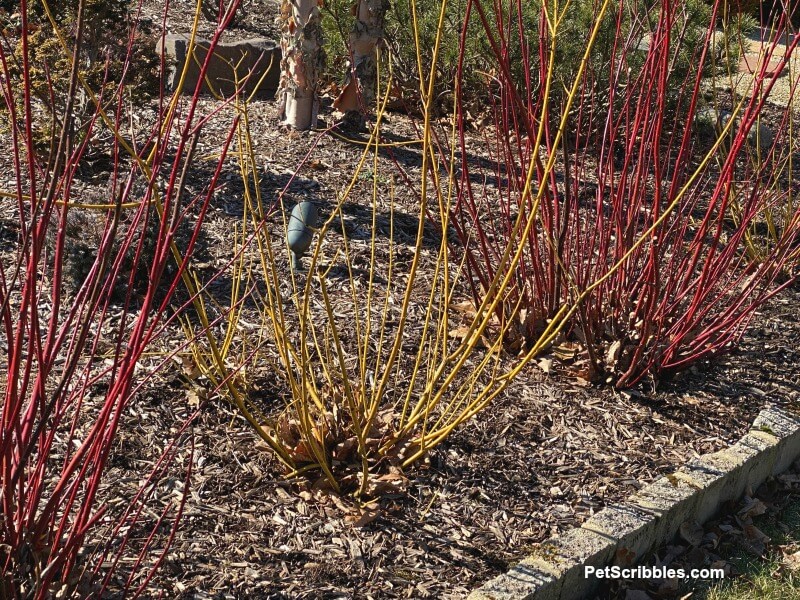 More on the red and yellow twig dogwoods shortly.
Fall Garden Tour of the Front Yard
So far this Fall, I've shared garden tours of the center bed in our front yard . . .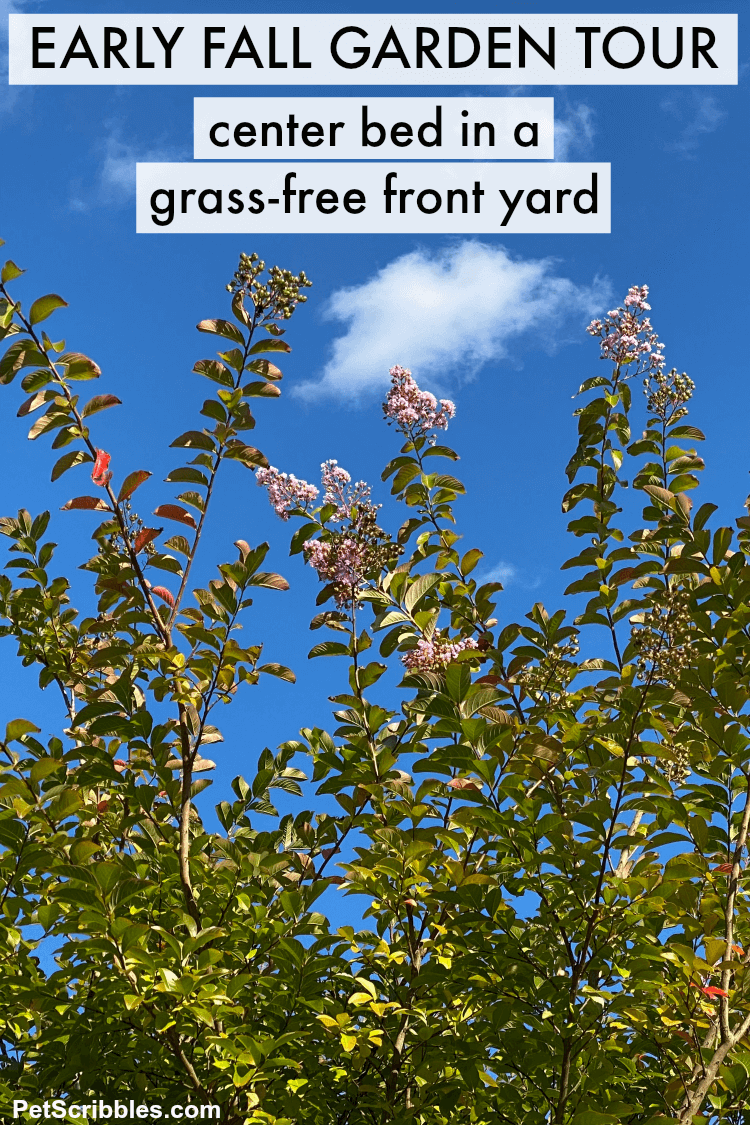 . . . and the side bed in our front yard.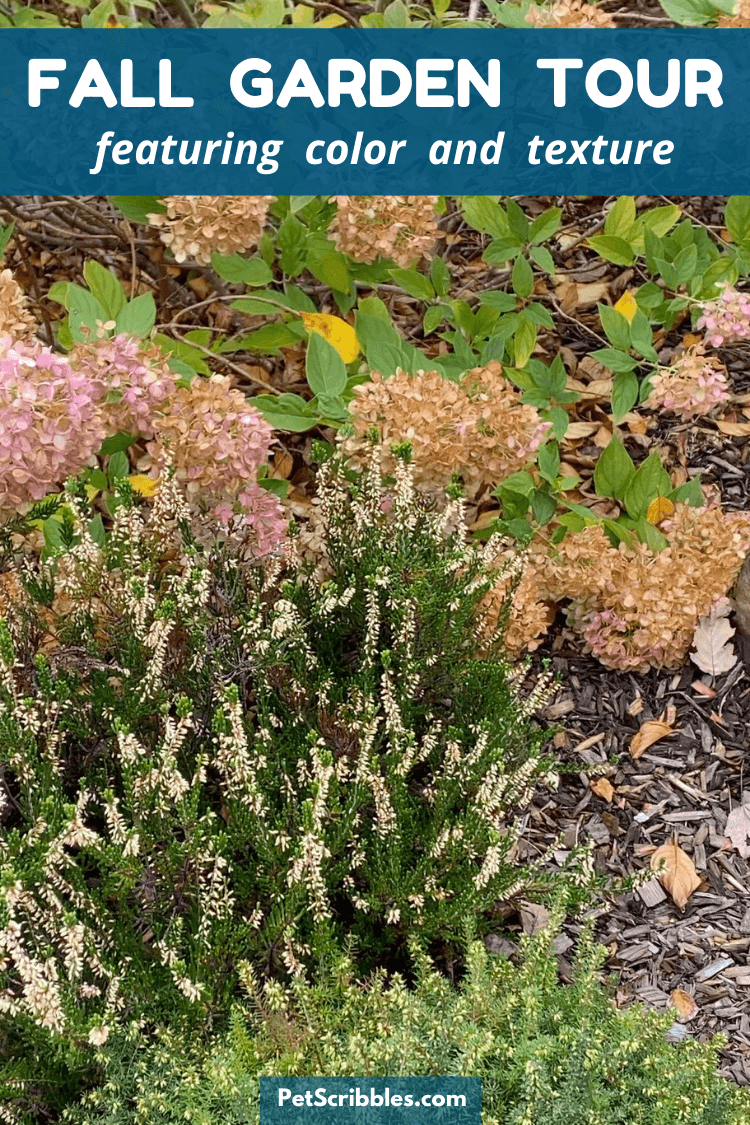 There are short videos of each bed — around 14 minutes in length — which you can watch below:
---
---
Now it's time to show you the other side bed!
Here's some of what you'll see in the other side bed
A large Mugo pine
We've had this mugo pine for approximately 12 years. We let it grow large, then replanted it in our front yard. In the Fall, its green color contrasts nicely with colorful Autumn leaves.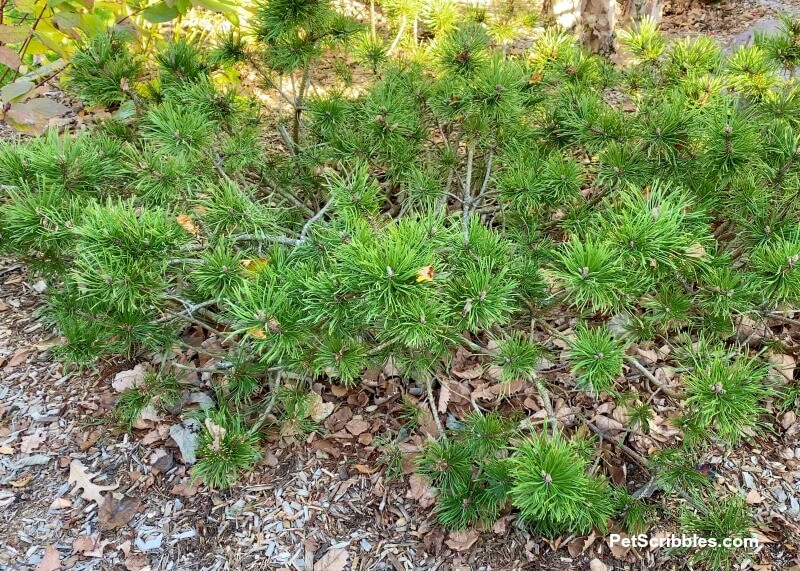 Fall color of Little Henry Sweetspire
I planted two Little Henry Sweetspires in the Spring, and loved how they did. Their Fall color is wonderful, which is one of the reasons I purchased them. You can learn more about them here from Proven Winners.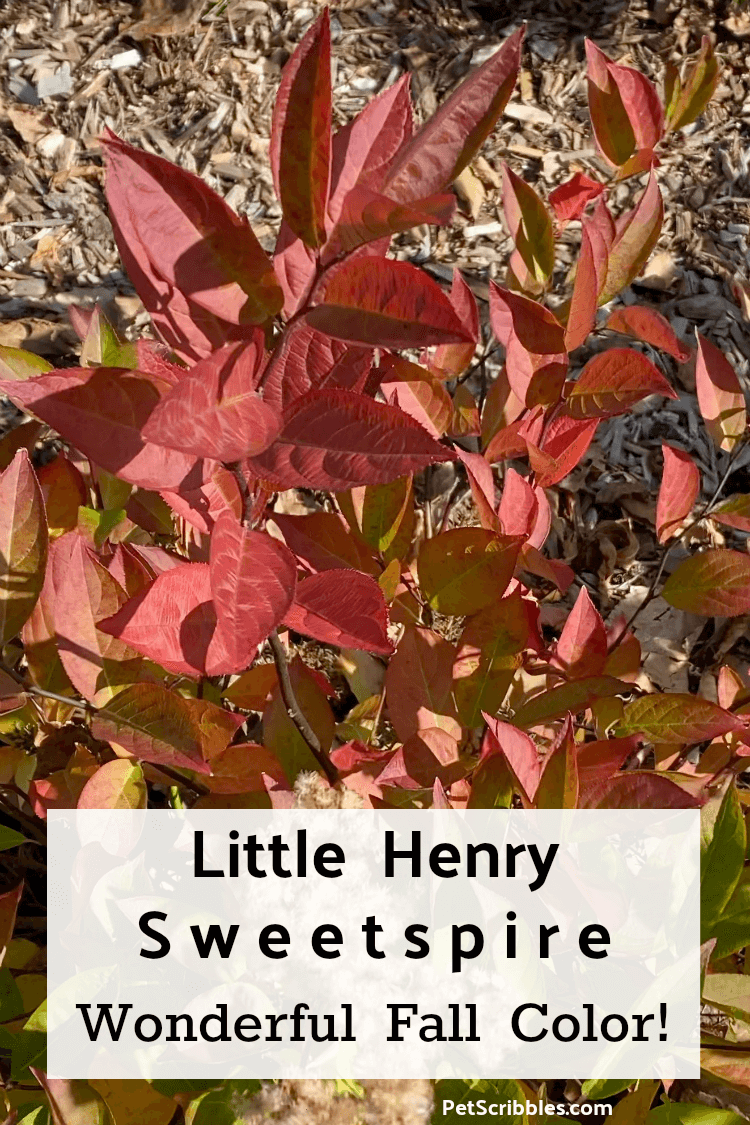 A small Hinoki Cypress
This evergreen grows slowly and provides a nice accent, especially in the Winter months.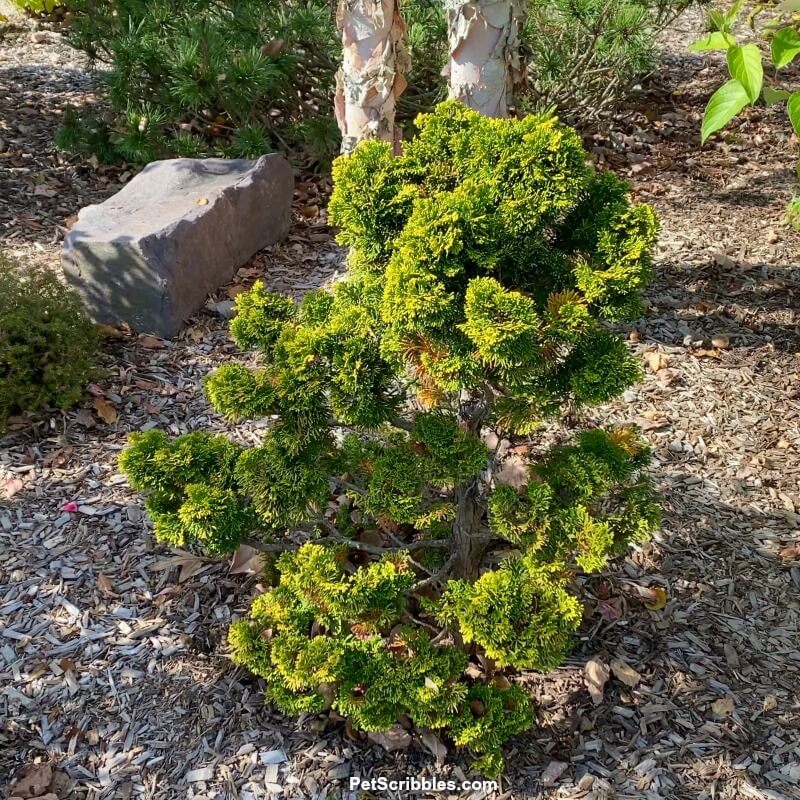 Little Bunny Grasses (Pennisetum)
These Little Bunny grasses are adorable, unlike the little bunnies that have been eating up many of my plants this year! Ok, those bunnies are cute too.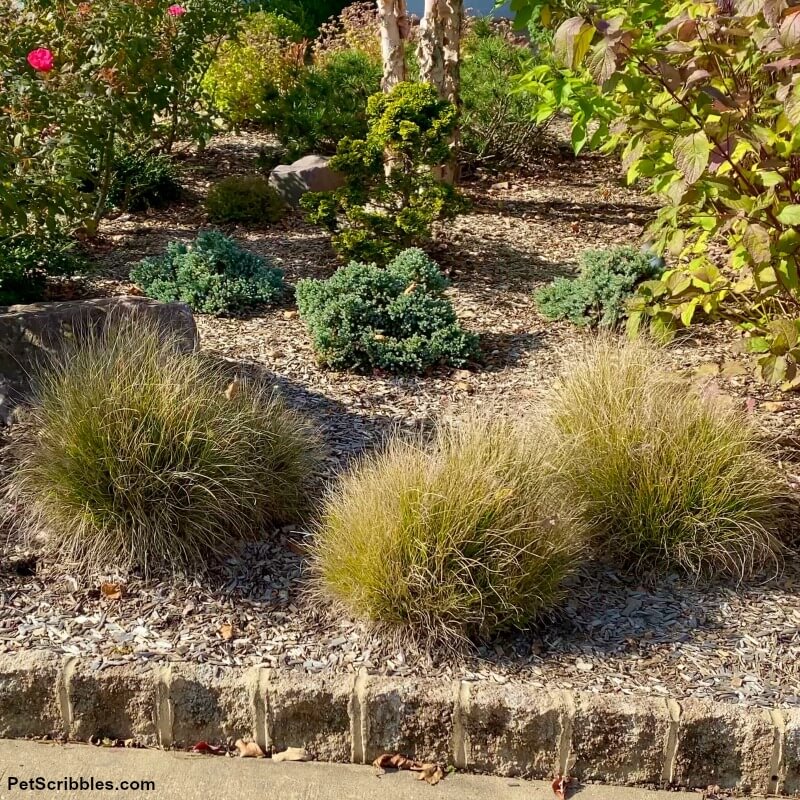 Knock Out Roses still blooming
I keep deadheading my Knock Out roses and they continue to produce new flowers and bloom! You can learn how I deadhead the roses here.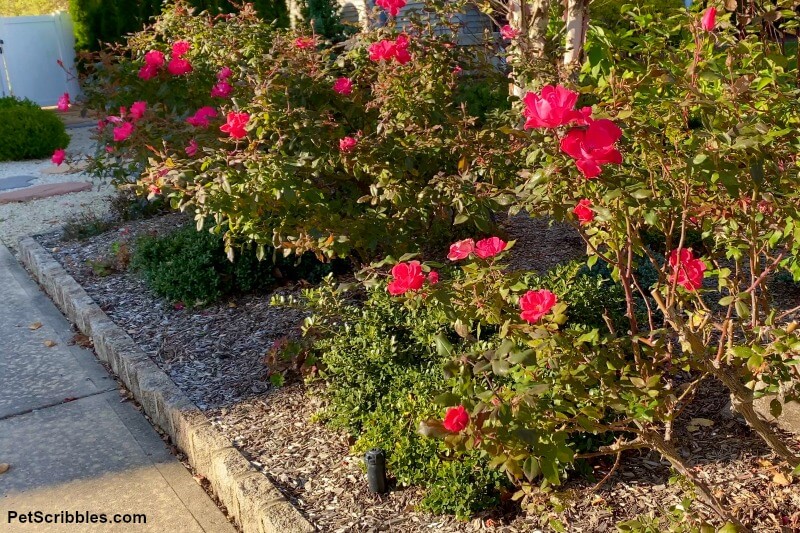 Japanese Helleri
As I've mentioned in my previous videos, Japanese Helleri seems like a basic shrub to me. However, its dependable green color provides an anchor in my garden beds no matter the season.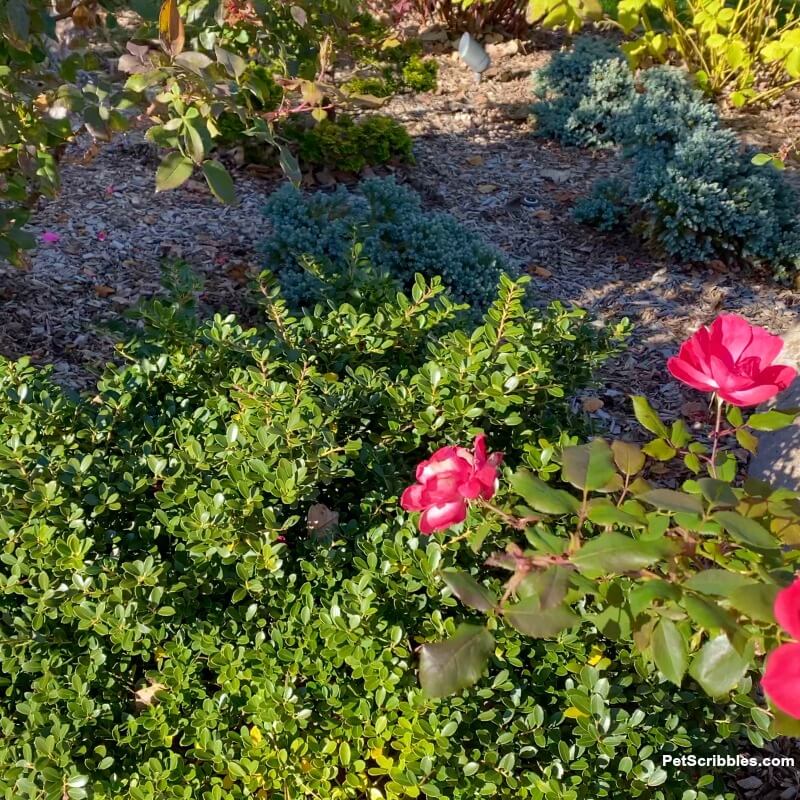 Perennial Ageratum still blooming
I finally planted this hardy ageratum variety called Wayside. I purchased it here from Bluestone Perennials, if you'd like to learn more.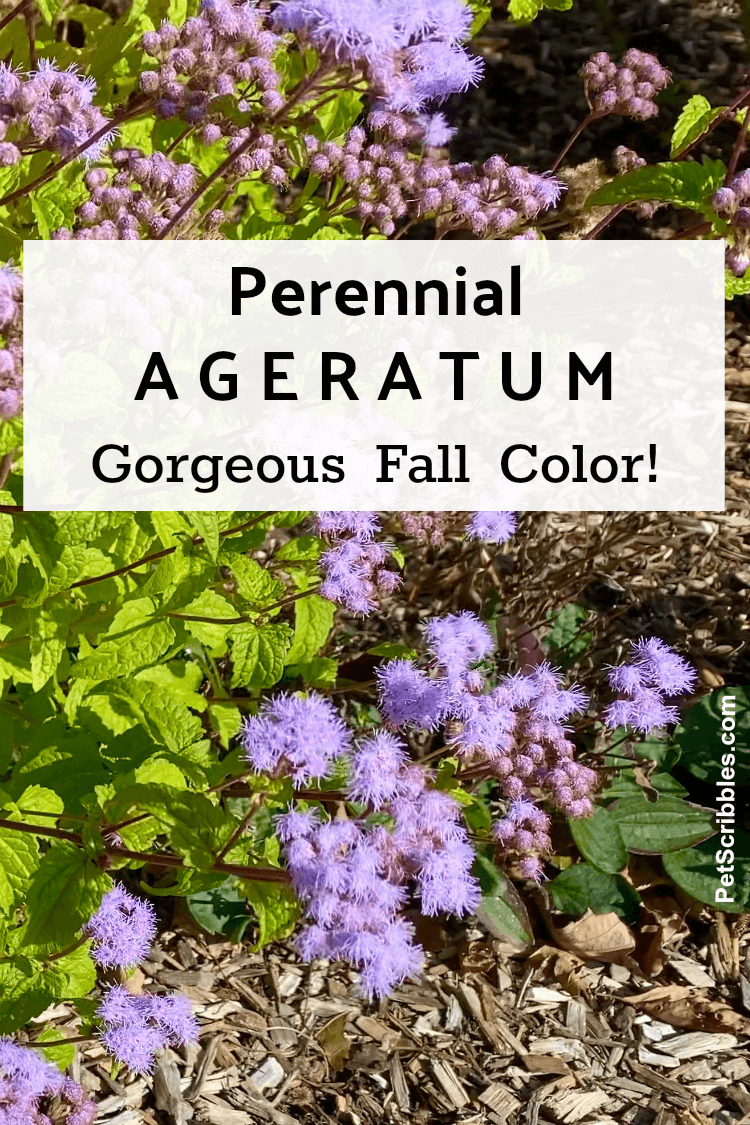 River Birch tree
The golden leaves are still hanging on, although these will fall off the tree any day now.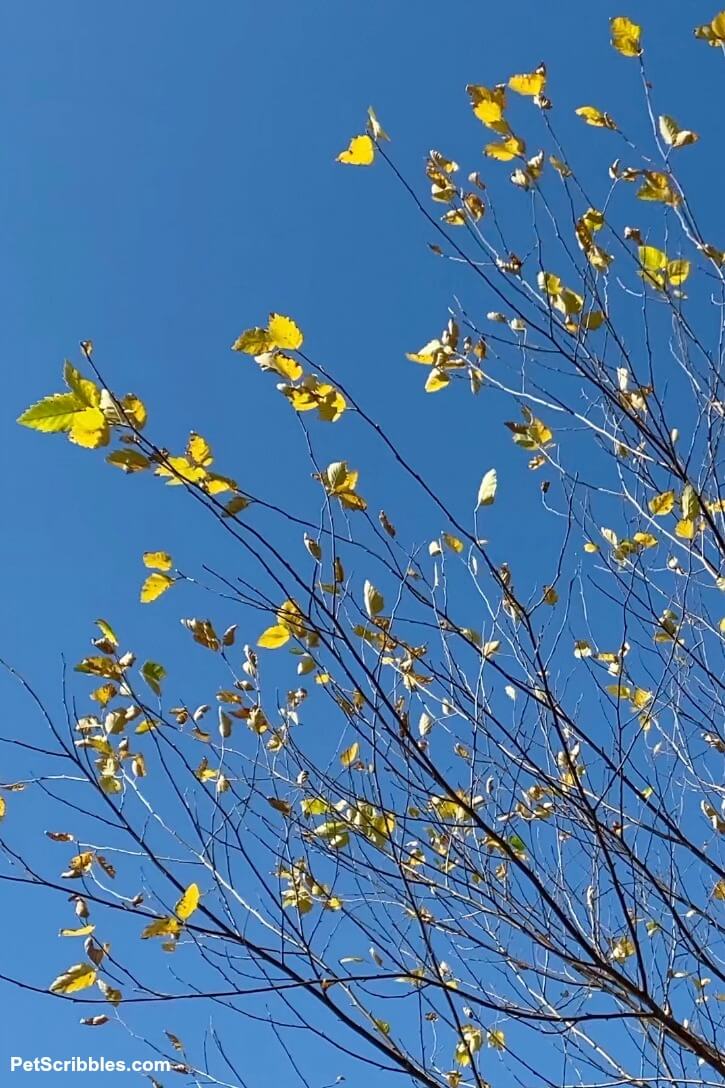 Fall color of Geranium Rozanne
Everyone loves Geranium Rozanne for its beautiful flowers, but once you trim it back, there is beautiful Fall color to enjoy.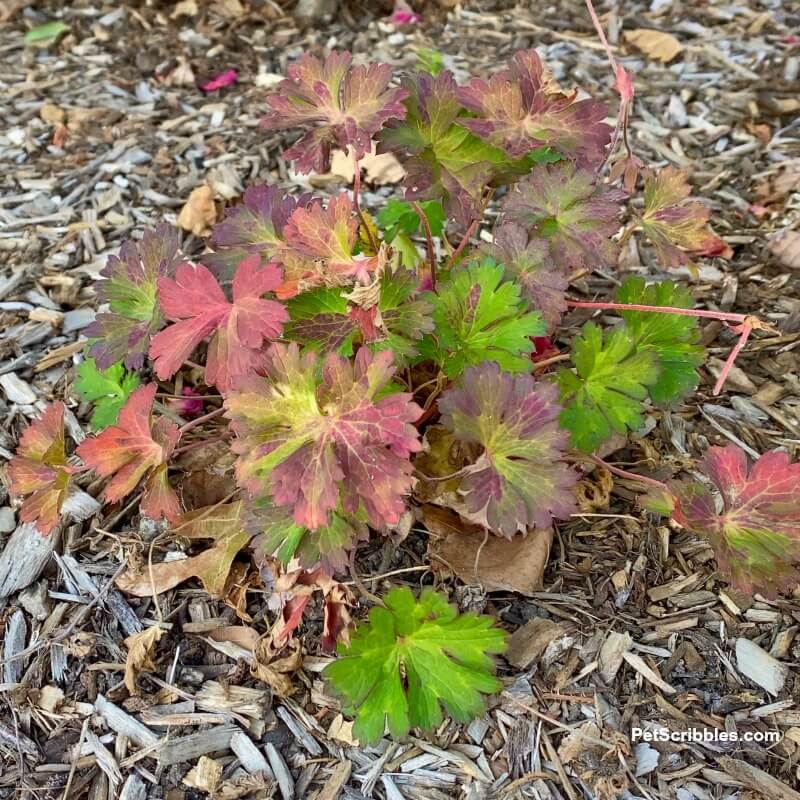 Red and Yellow Twig Dogwoods
In this garden tour video (link is below), I also discuss the red and yellow twig dogwoods and how this particular planting — of one red, one yellow, one red, one yellow, repeating all the way up the bed — came to be.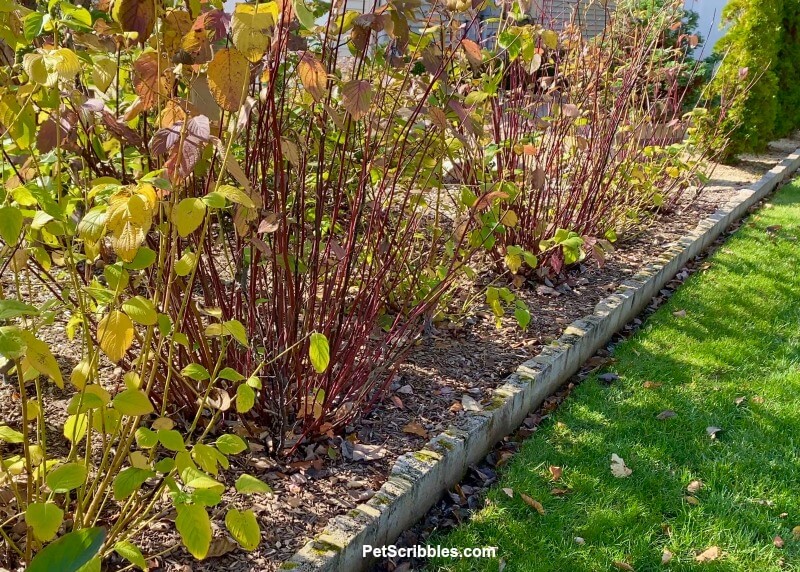 These dogwoods provide a nice green background color during Spring and Summer: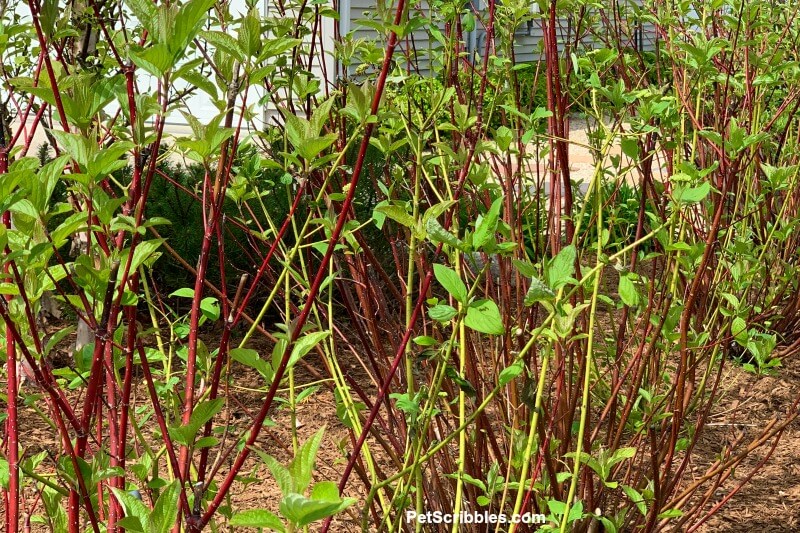 And do have some Fall color, although I think the yellow twig dogwood's color is more vibrant than the red twig dogwood: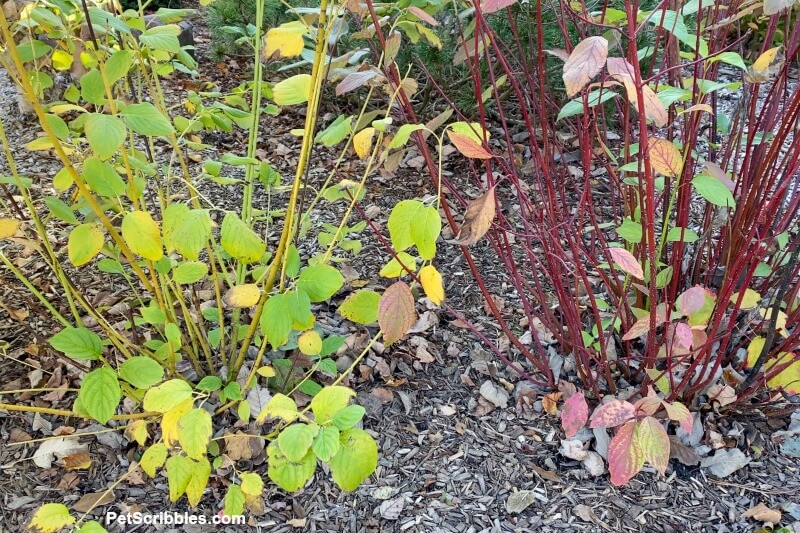 However, it is the Winter season when these red and yellow twig dogwoods really glow!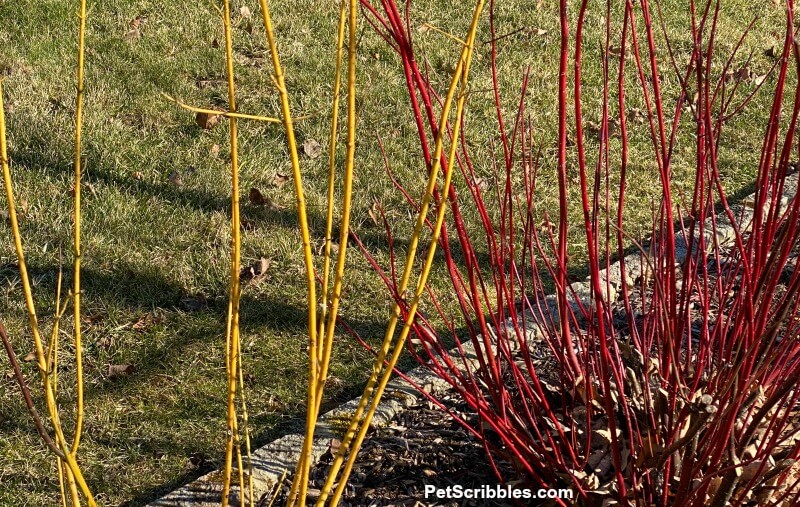 Fall Garden Tour Video: front yard, "other" side bed
I hope you enjoy the video below.
And if you do, please click over to YouTube and hit the "like" button. (It's how YouTube knows whether they should share my video with more viewers, so every "like" helps!)
---
---
Happy gardening!