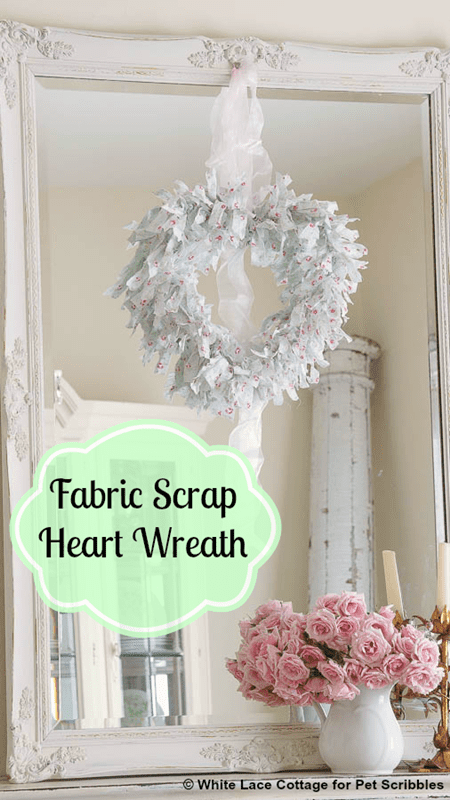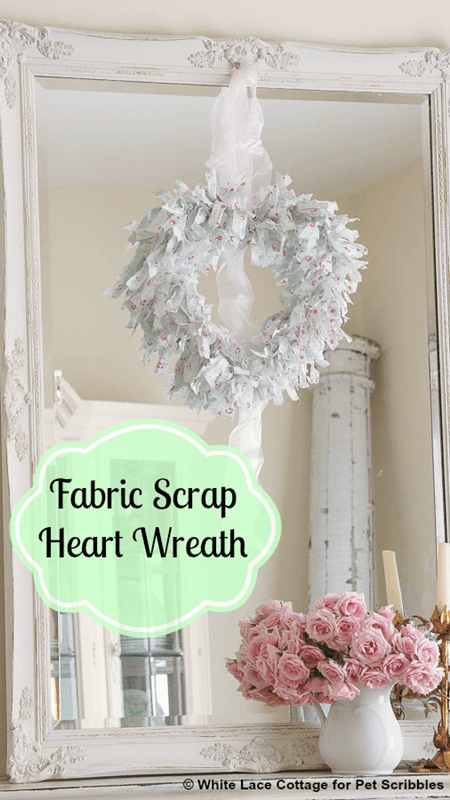 I'm so happy to have my blogging friend Anne from White Lace Cottage guest post here on Pet Scribbles today. I've always admired Anne's vintage and shabby style that comes through in her crafts and DIYs for her lovely home. Her blog is filled with lots of pretty and creative inspiration, and I hope you enjoy her post! ~Laura
Hi let me introduce myself, I'm Anne from White Lace Cottage. I write a home decorating and DIY blog. Before I share a fun little Valentine craft, I would like to thank Laura for inviting me today!
********************
A few years ago on a cold Winter day, while my daughter and I were practically stuck in our home, we decided to make a craft.
We searched our home for supplies we already had on hand and came up with this very simple-to-make Valentine Fabric Scrap Heart Wreath.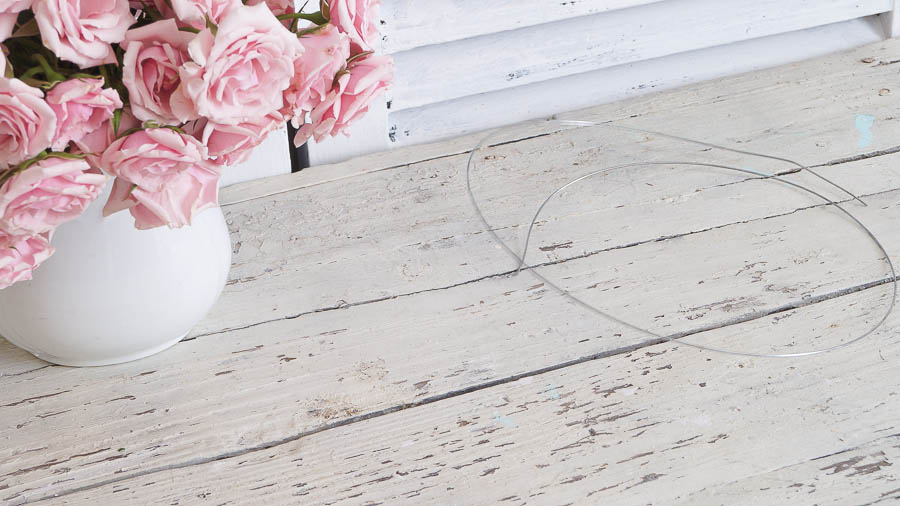 Supplies needed for this project
22 gauge galvanized steel wire
Cut-up strips of fabric
That's it!
***********************
First shape your wire into a heart shape.
The metal wire is pretty bendable. Just work with it until you get your simple heart wreath shape.
Mine is 10 x 11 inches.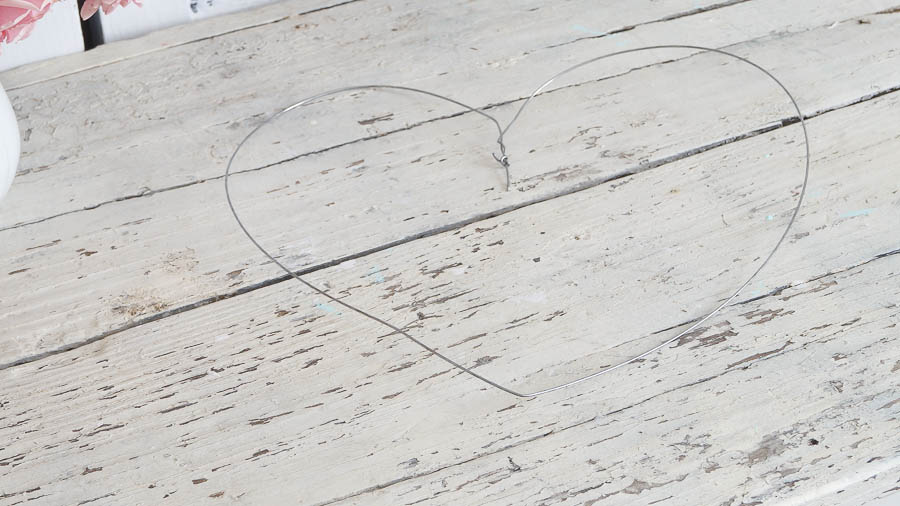 Next, get your fabric and cut a small 1/2 inch slit (on the fabric), then rip it.
This will make the ends tattered and will give it a feathered, vintage look.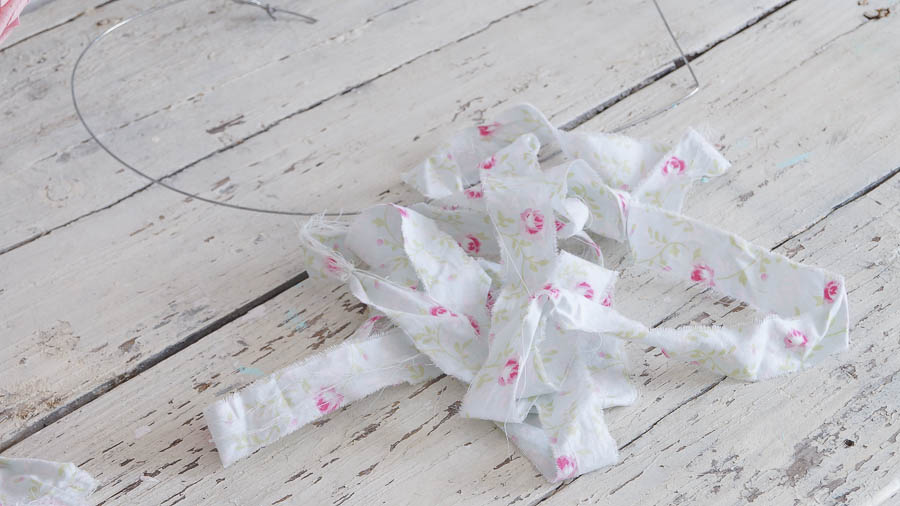 Then start tying your half inch wide strips along your wreath.
These strips should be approx 5 – 6 inches long.
Don't measure just eyeball it and see what length you like.
This project is not about perfection, just have fun!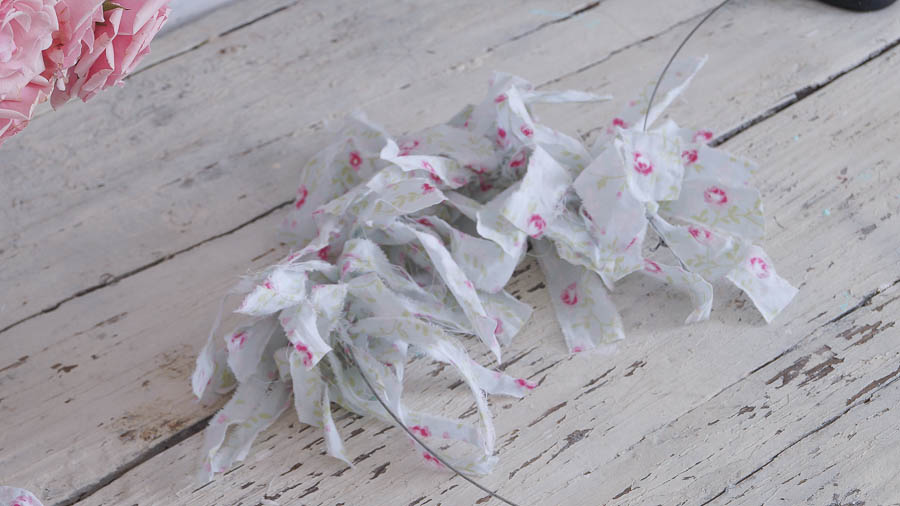 As you can see the strips are not all the same length, and that's the way it should look.
Just keep working around the heart shaped wire frame, until your frame is filled up with your fabric strips.
And that's it!
***********************
Here I have the wreath hanging on my favorite vintage chippy door. I love how tattered and shabby this looks.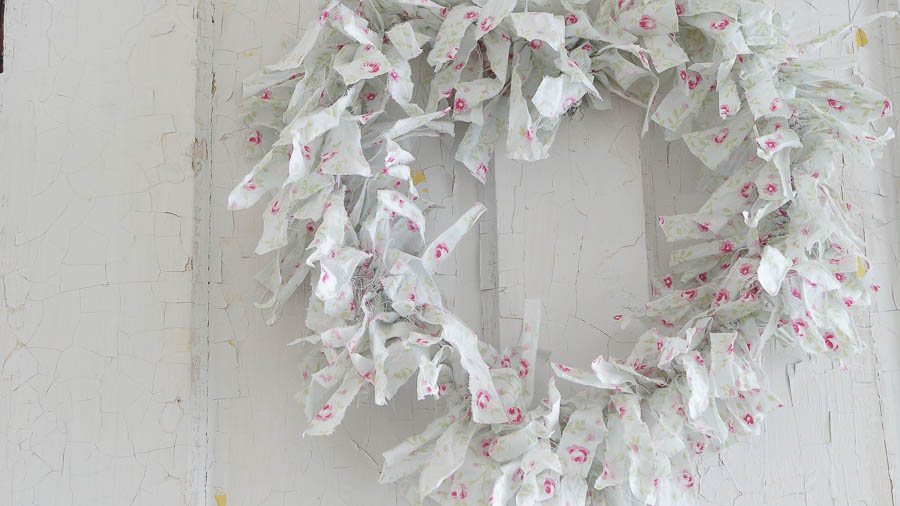 This simple fabric scrap heart wreath is pretty hung from my mirror too!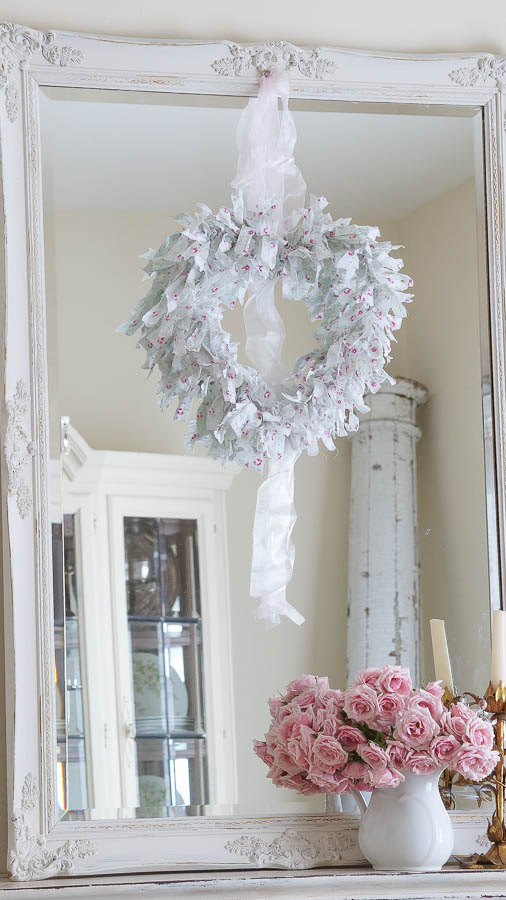 Other Fabric Options
Besides using fabric you can also use this same method but you can use curly yarn that's used for rag dolls. That yarn will give it a whole different look.
I've also used muslin, which is really pretty too!
And if you want a traditional red Valentine wreath by all means use red fabric.
A great place to find fabric cheap is the thrift store. The fabric that I used for this project was a bed skirt. Thrift shops always have pretty fabrics: look at sheets, napkins and other bed linens. These fabrics can be cut up and used in lots of crafts.
So when you're looking for fabric, think outside the box.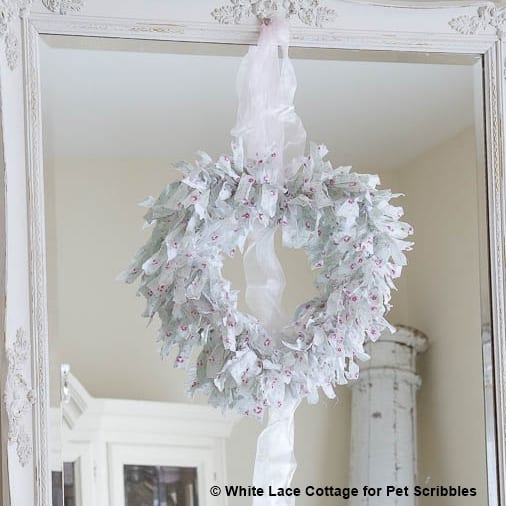 For more simple crafts, and decorating ideas with vintage style visit whitelacecottage.com.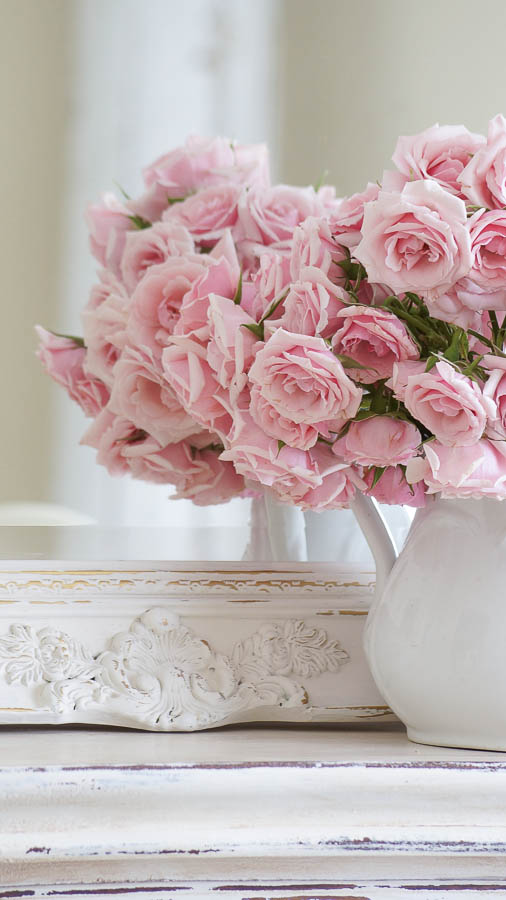 Linking up at Shabbilicious Friday