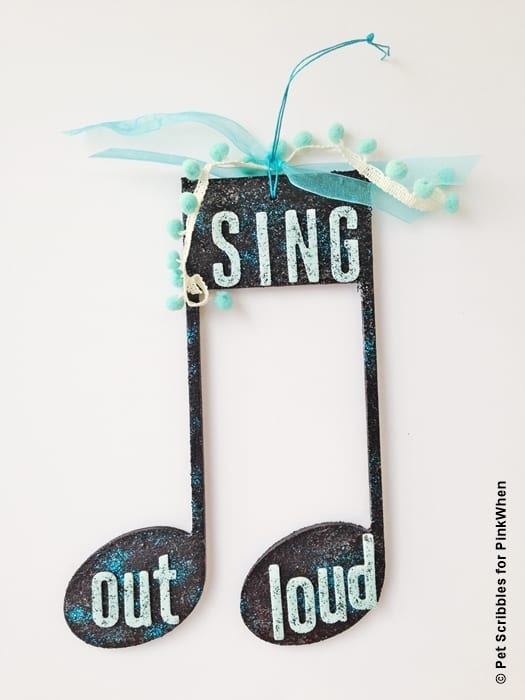 This year, I plan on singing out loud more in my office while I craft — sort of like the "Whistle While You Work" song from Disney's Snow White and the Seven Dwarfs:
Don't get me wrong – I do sing around the house quite a bit, especially if a silly commercial gets stuck in my head – but this year I want to listen to more music and sing along with it!
So . . . I made this pretty music note wall art to hang in my office and remind me to break out in song every now and again!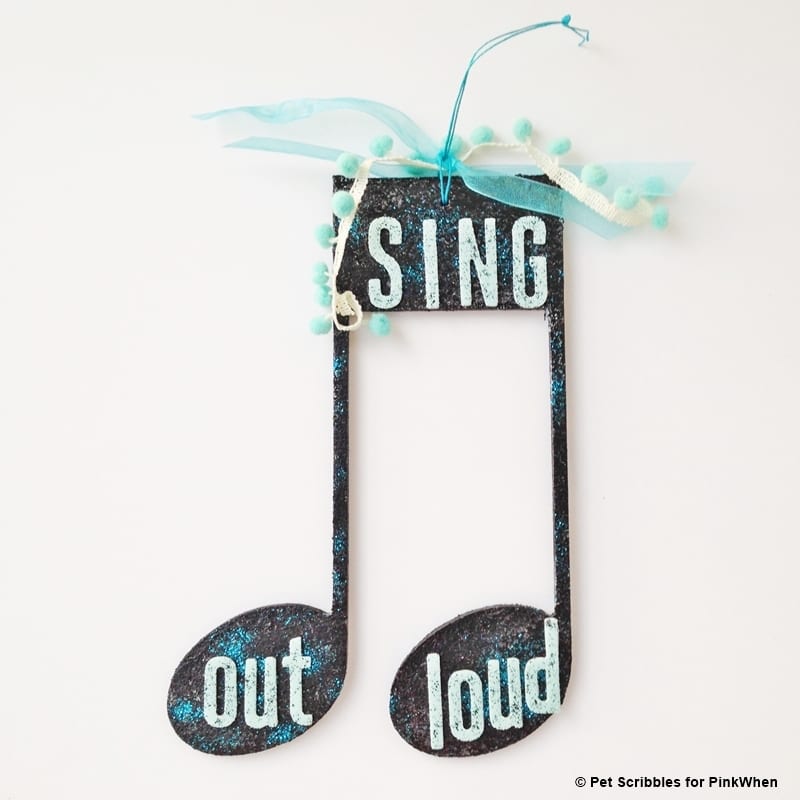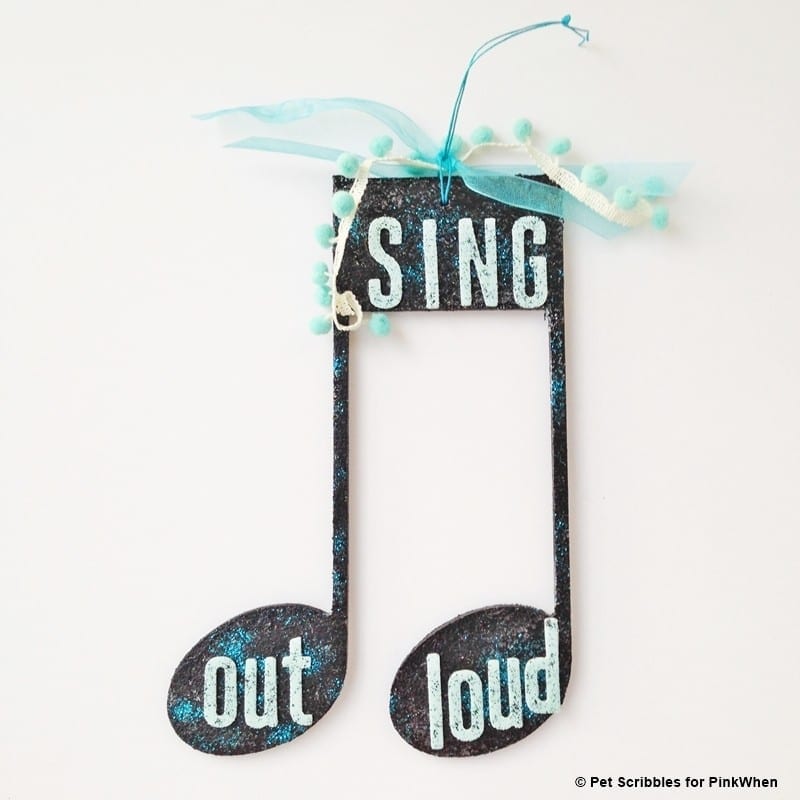 You can see how I made this over at the PinkWhen blog, where my monthly contributor post is up today.
Click here to see: DIY Musical Note Wall Decor
Happy crafting!
~Laura
Linking up at The Answer is Chocolate