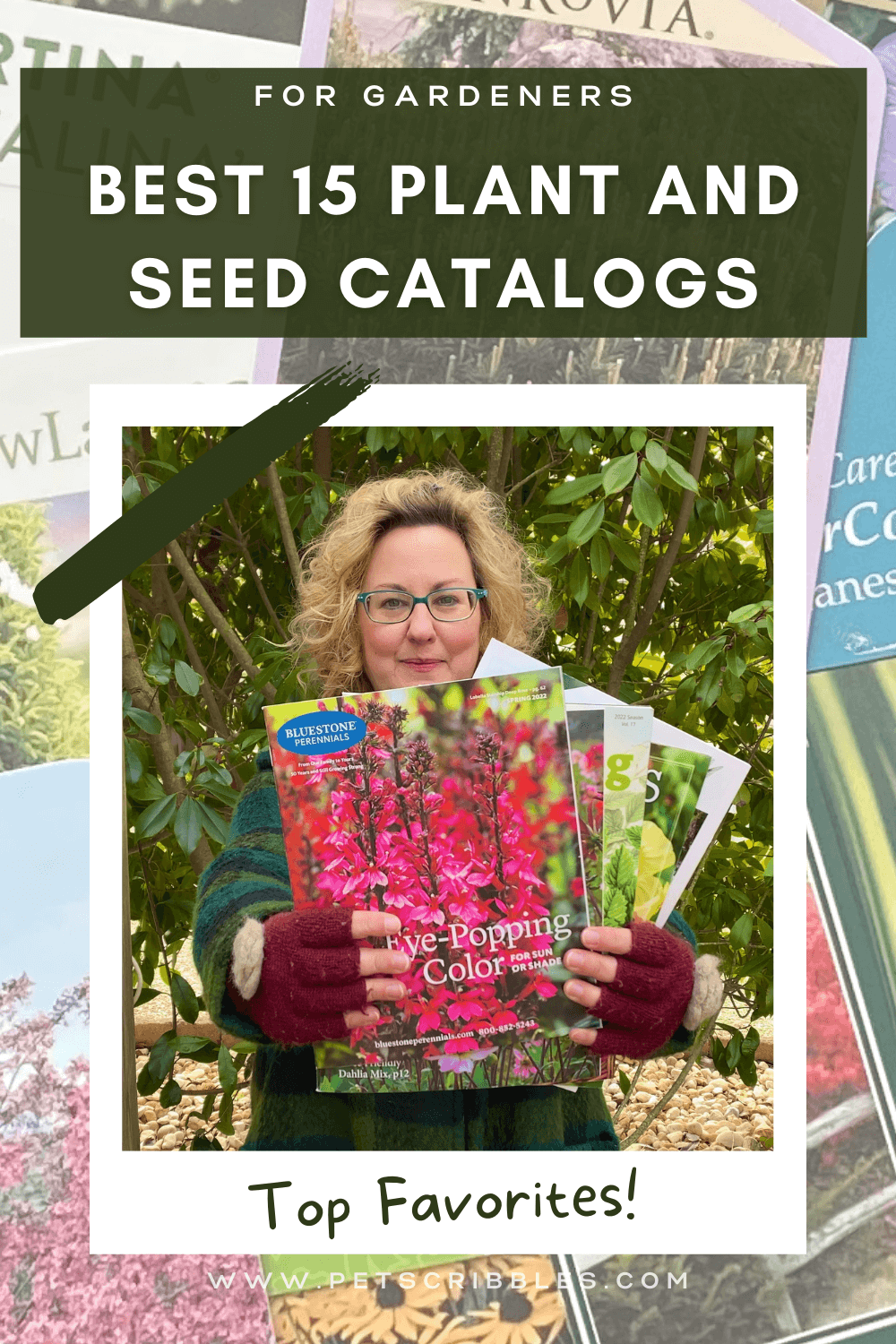 This article and video review my favorite plant and seed catalogs, including fantastic websites that are a wealth of plant and seed knowledge! There is something for every level of gardener here!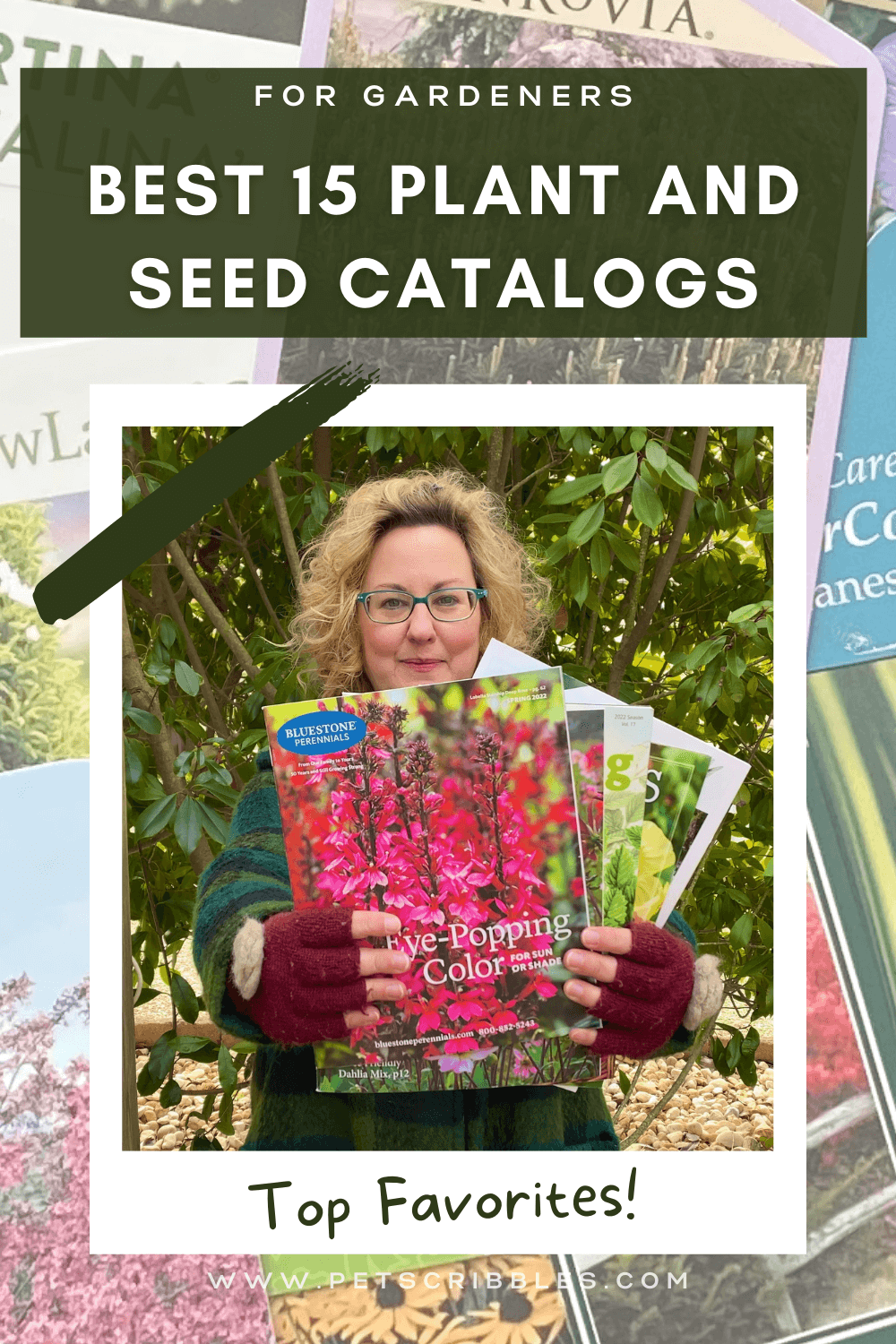 I'm sharing my favorite plant catalogs and seed catalogs, as well as plant companies that sell online. These are my go-to resources if I can't find something at my local garden nursery. I often order plants and shrubs online to guarantee I get the plants I want!
In some cases, I haven't yet ordered plants from these places, but their catalog or website is so good, that I find it is a helpful resource to learn about plants unfamiliar to me.
---
You have a choice!
You can either watch the video of this article — below — or continue reading the article which appears below the video. Or do both!
---
Plant shopping at local nurseries and online
In my town, I'm fortunate to have a local nursery, as well as a few other nurseries not too far away driving distance. Each of these has good selections, and I'm always thrilled when I see something *in person* for the first time, after seeing photos in catalogs or online.
However, ordering online — especially during the off-season — is a fantastic way to plan ahead and reserve those special plants you want. Although you can order now, your plants won't be shipped until it's the proper planting time in your area.
Each plant company and catalog has its own shipping schedule listed for when you can expect your plants.
Online Plant Companies I Use and Love
Monrovia
You can order plants and shrubs online through the Monrovia website, and they'll deliver to a local nursery in your area. Then all you need to do is pick up your order when ready. Easy!
Although I haven't ordered plants online through Monrovia's website, I use their website often to research plants and shrubs I'm interested in.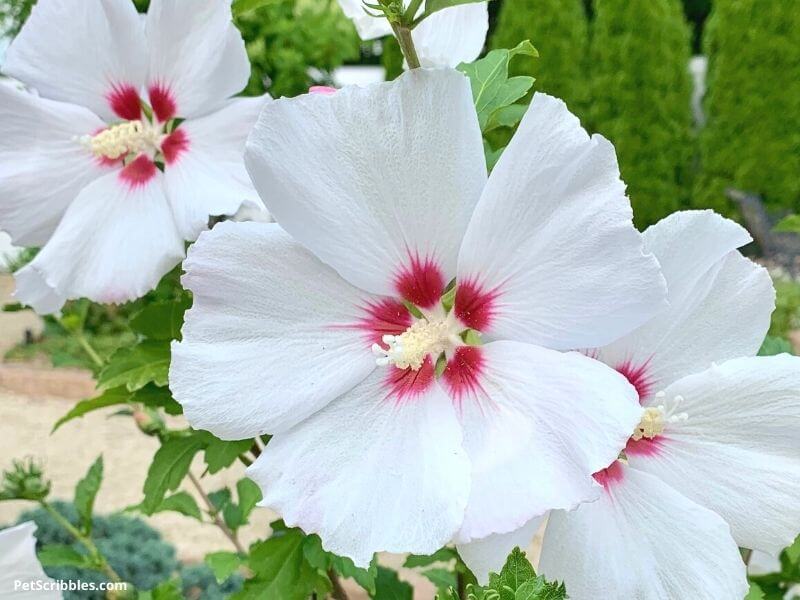 I have a lot of Monrovia plants and shrubs in my gardens, such as our beautiful Helene Rose of Sharon, shown above. Monrovia plants are carried by many top nurseries and garden centers, and their quality is fantastic — you can't go wrong! Monrovia plants are carried at major nurseries and garden centers too.
Proven Winners
You can order plants and shrubs online through the Proven Winners website and they will ship them directly to you.
I ordered several plants from Proven Winners last Summer, including a Sugar Shack Buttonbush (shown below) and all were in great condition. Proven Winners is another go-to website for learning about plants and you will find them at major nurseries and garden centers as well.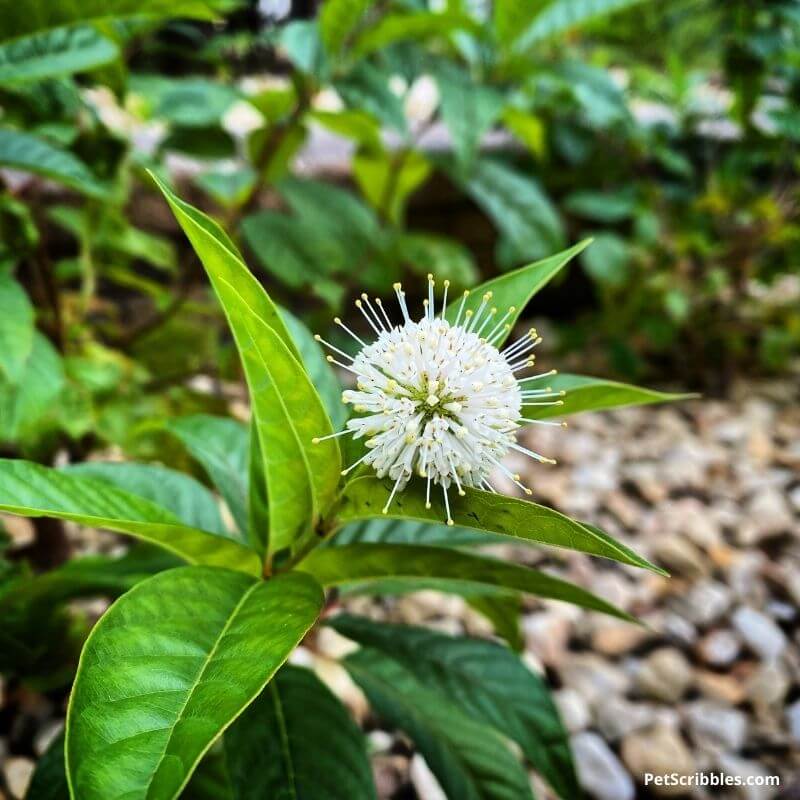 My Favorite Plant Catalogs
Bluestone Perennials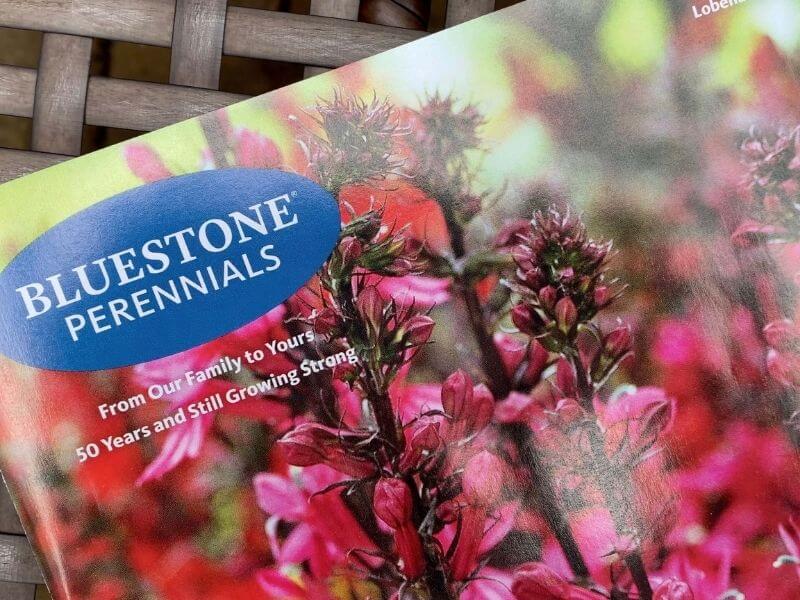 Bluestone Perennials is based in Ohio, so plants ship from there. I've been ordering from them for years.
Their catalog features a lot of common and unique perennials. Sizes are small, but the plants are great quality. Their catalog is filled with helpful information on each plant listed, plus they have even more plants available on their website — in addition to what's in their printed catalog.
Bluestone Perennials' best feature?
Their plants come in biodegradable pots — like the plant I purchased below — that can be planted directly into your garden.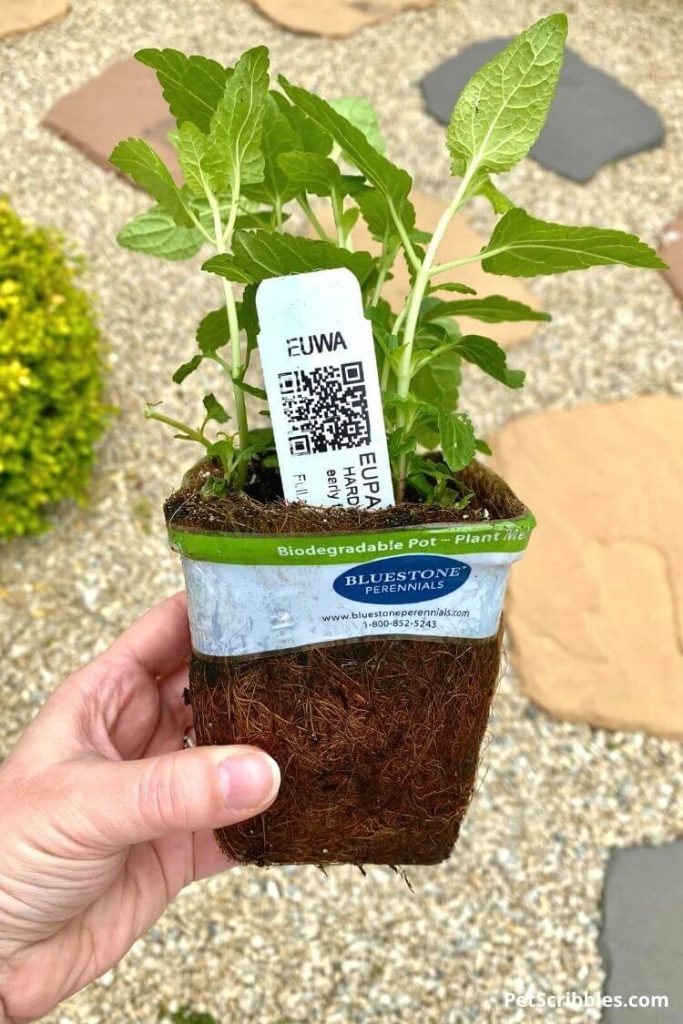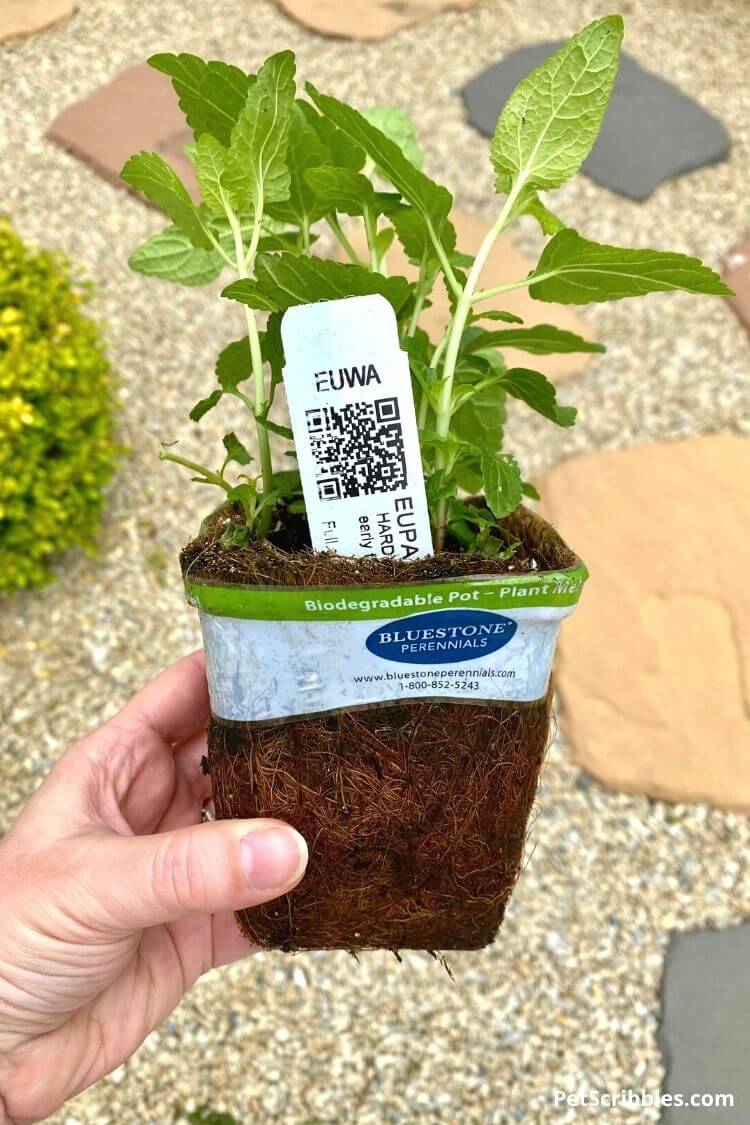 White Flower Farm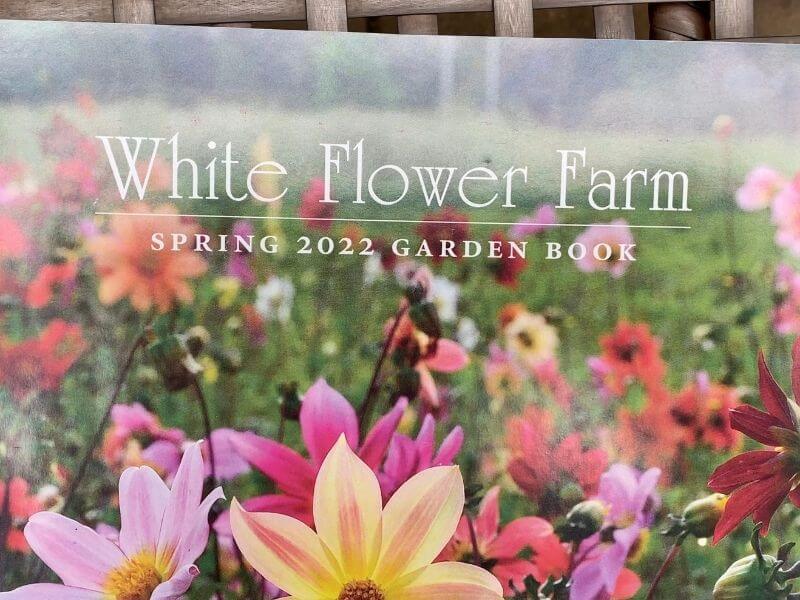 White Flower Farm is based in Connecticut, so plants ship from there. I've been ordering both bulbs and plants from them for years.
Their catalog features perennials, annuals and shrubs, and again — I love all of the helpful information included about each plant they offer.
White Flower Farm's best feature?
Their customer service is top-notch. I ordered a bare root plant last year that just never took off. After sending White Flower Farm some photos via email, they offered to either replace the plant, refund my money or give me a credit toward other plants. I took the credit, and am looking forward to spending it this year!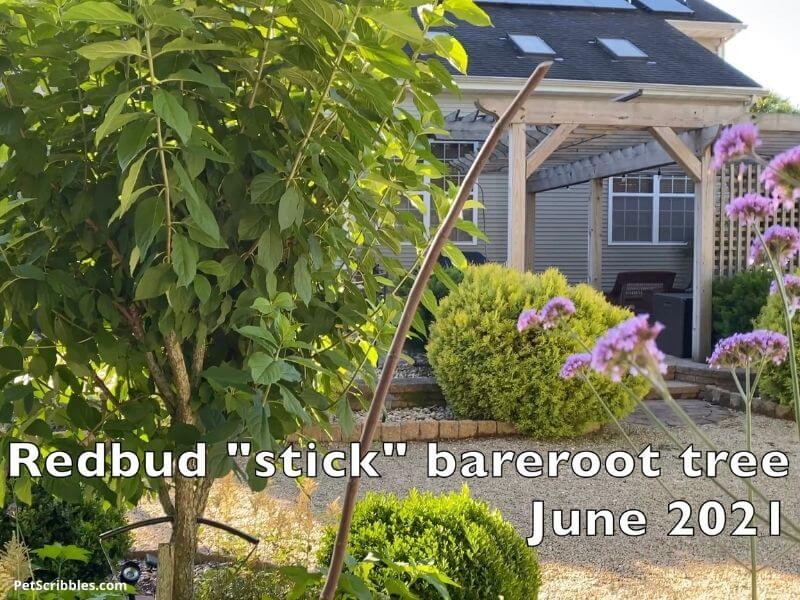 Rare Find Nursery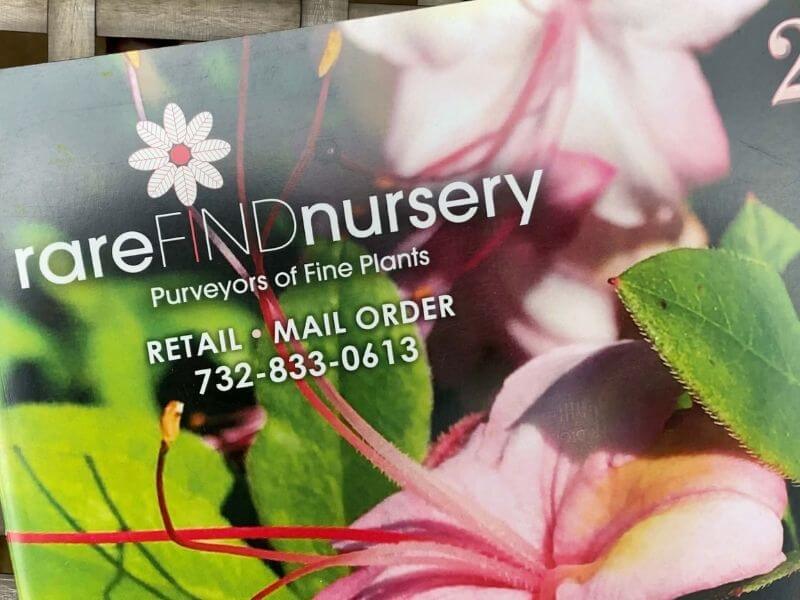 Rare Find Nursery is based in New Jersey, so that's where the plants will ship from. I have yet to order from them, however their catalog is fantastic, containing — as their title says — unique and rare plants and shrubs.
I've attended their annual Witch Hazel Festival in the past, where people come from all over to purchase the many unique varieties of Witch Hazel they offer. They also have an extensive selection of Rhododendrons.
Their catalog is a must-have for plant knowledge. I love this company!
Plant Delights Nursery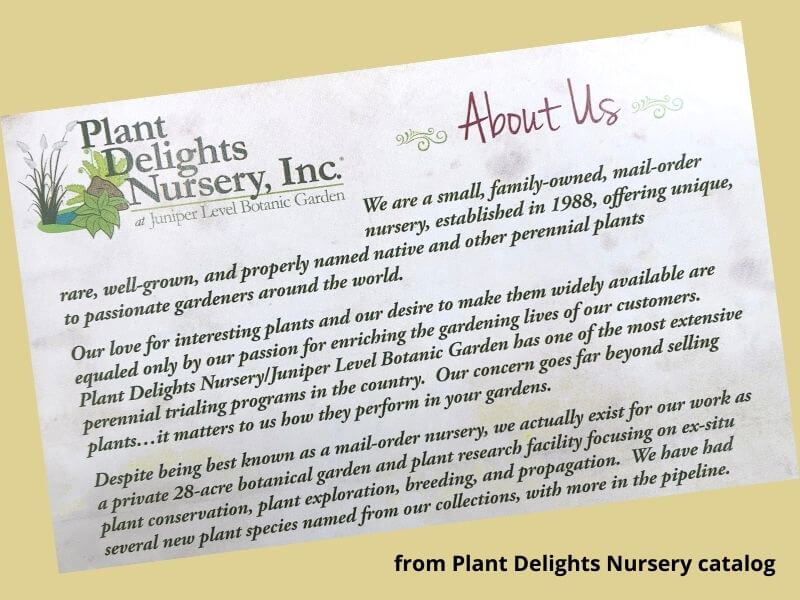 Plant Delights Nursery is based in North Carolina, so that's where the plant will ship from. I haven't ordered from them yet, but definitely will this year.
Because their catalog is so extensive — and contains so many photos and plant information — the catalog costs $7. However, you get a nice gift certificate for $7 with the catalog — so the catalog cost is refunded if you purchase plants from them. I think this is totally worth it!
Plant Delights Nursery is run by Tony Avent — a well-known horticulturalist and plantsman. If Tony Avent sells a plant, it is something he has tried out in his nursery personally.
My Favorite Online Plant Catalogs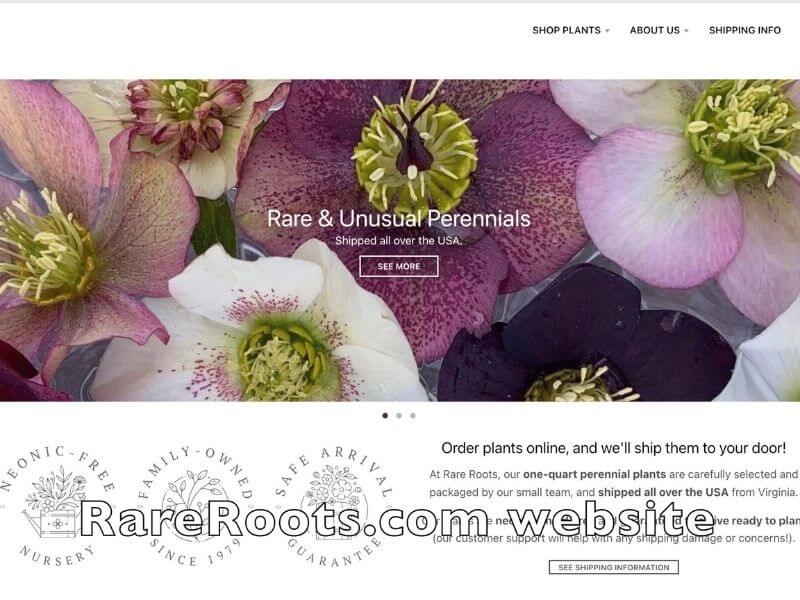 Rare Roots is based in Virginia, so plants ship from there. I ordered from them last year for the first time and everything went great: shipping and packing was good, plants were small but in excellent condition. No doubt I'll be ordering from them again this year.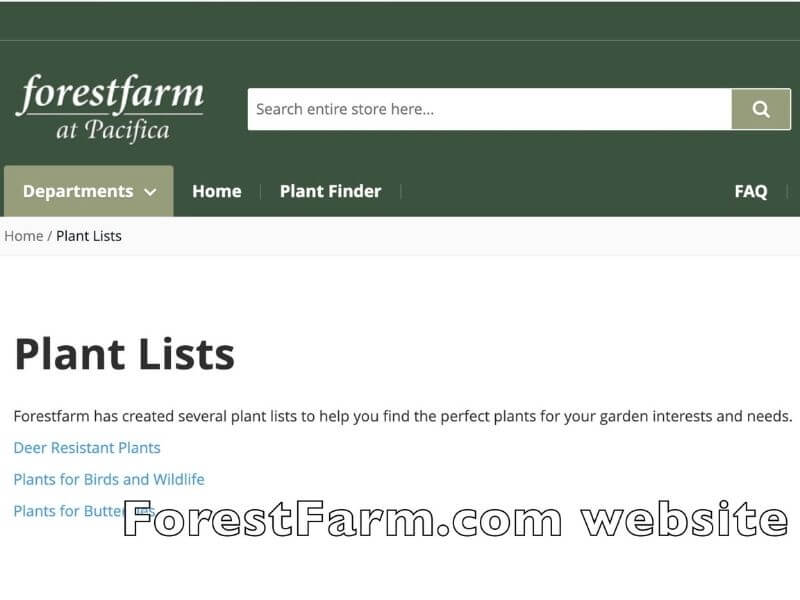 Forest Farm is based in Oregon, so plants ship from there. Because their website is so extensive, I think it's best to look at their plants on the website versus a print catalog.
If you can't find a plant you're looking for on their website, I'd be surprised. They have an amazing selection. Amazing. I use their website a lot, although I have not personally ordered from them yet.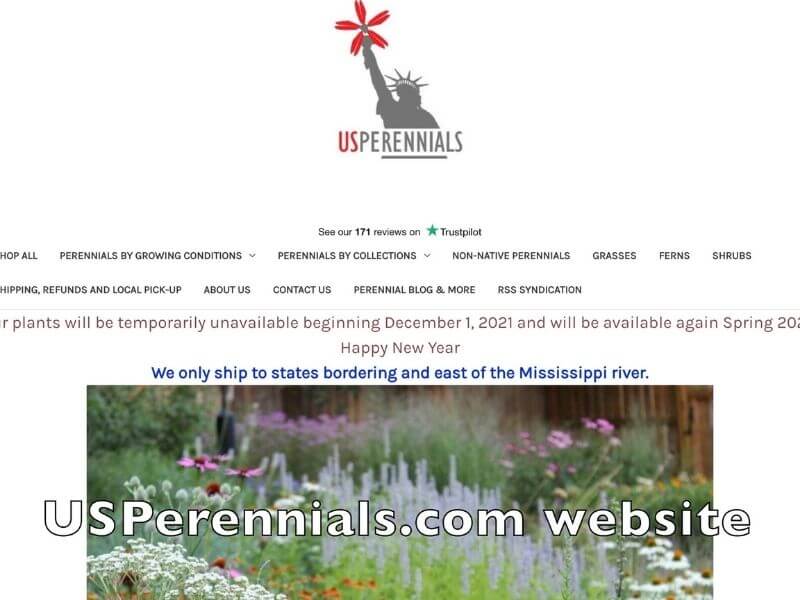 US Perennials is based in Indiana, so plants ship from there. I haven't ordered from them yet, as I just discovered them by accident last year while surfing the interwebs. It looks like a fabulous site with many wonderful perennials. I'm sure I'll be ordering from them this year.
Buying Plants from Lowe's and Home Depot
And by the way — I do shop at Lowe's and Home Depot too. In fact, I pulled out some of my plant tags to show you what I've purchased from them over the years, including an uncommon False Cypress Devon Cream (shown below), and my beloved Kramer's Red Winter Heath.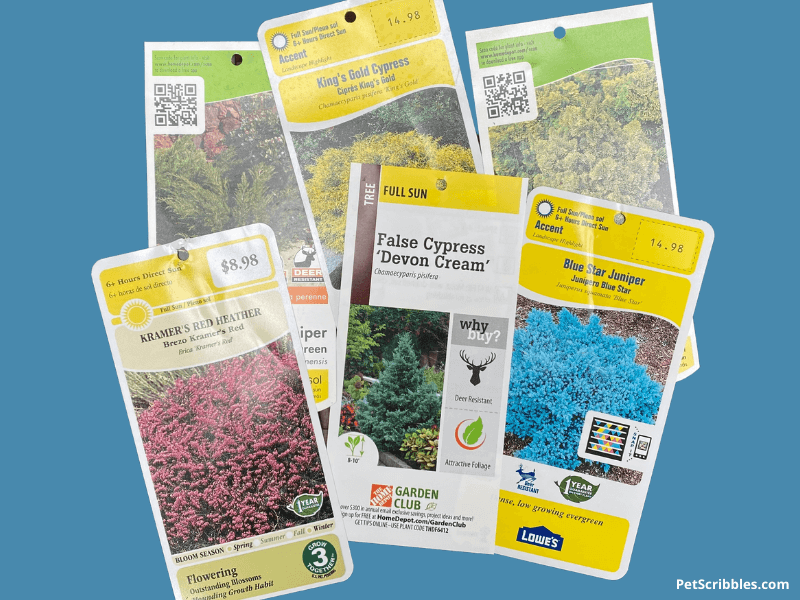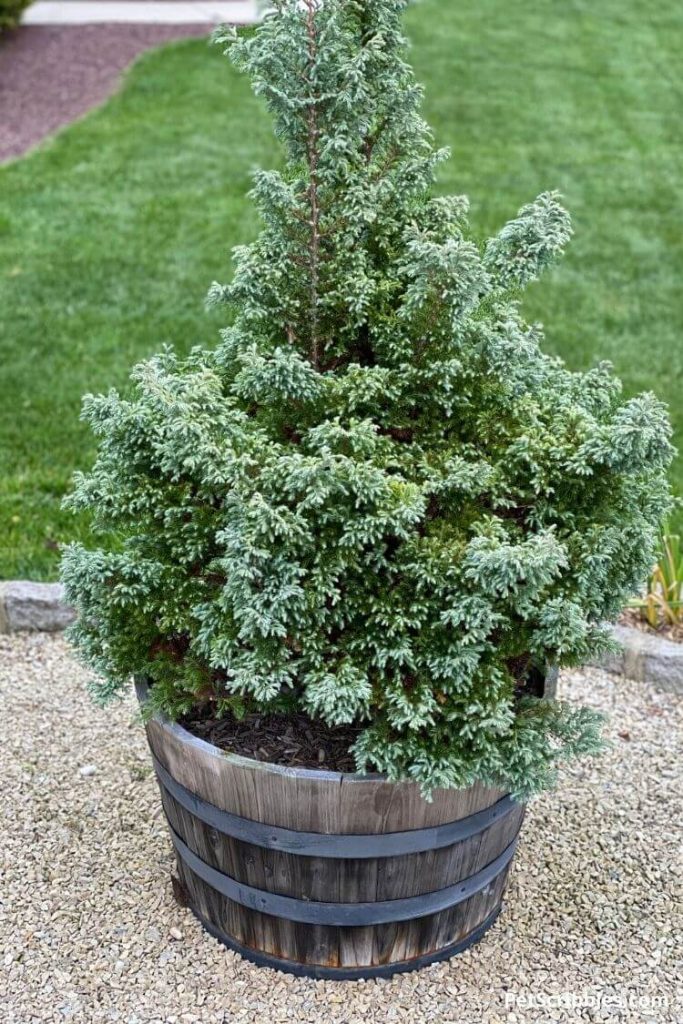 I prefer to shop in person at these big-box stores, because my experience ordering plants online from them has been spotty. Sometimes plants arrive in great condition, other times the plants have gotten lost or arrive nearly dead. I recommend shopping for plants in person at these stores.
My Favorite Seed Catalogs
Now that I've covered my favorite plant catalogs, it's time to look at seed catalogs!
This is a rabbit hole — so to speak — that I'm just beginning to travel down.
Although I've planted seeds before — in previous places I've lived — I want to do it *right* this time. So I'm taking my time and learning, before I jump right in.
Seed catalogs provide so much information, such as best planting times, how to sow, and many times offer seed starting supplies too.
My favorite seed catalogs and online websites are below.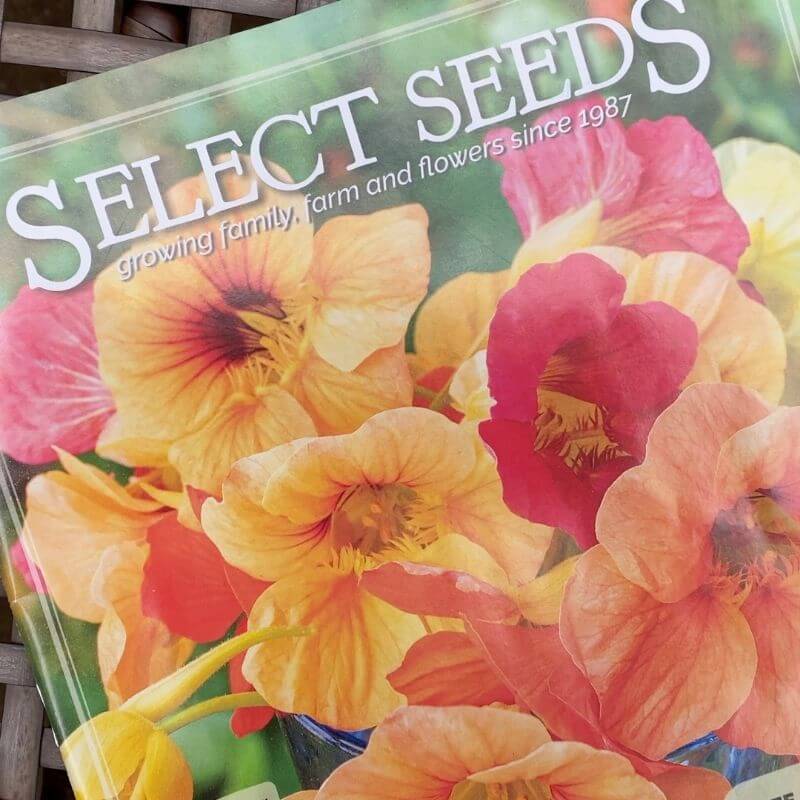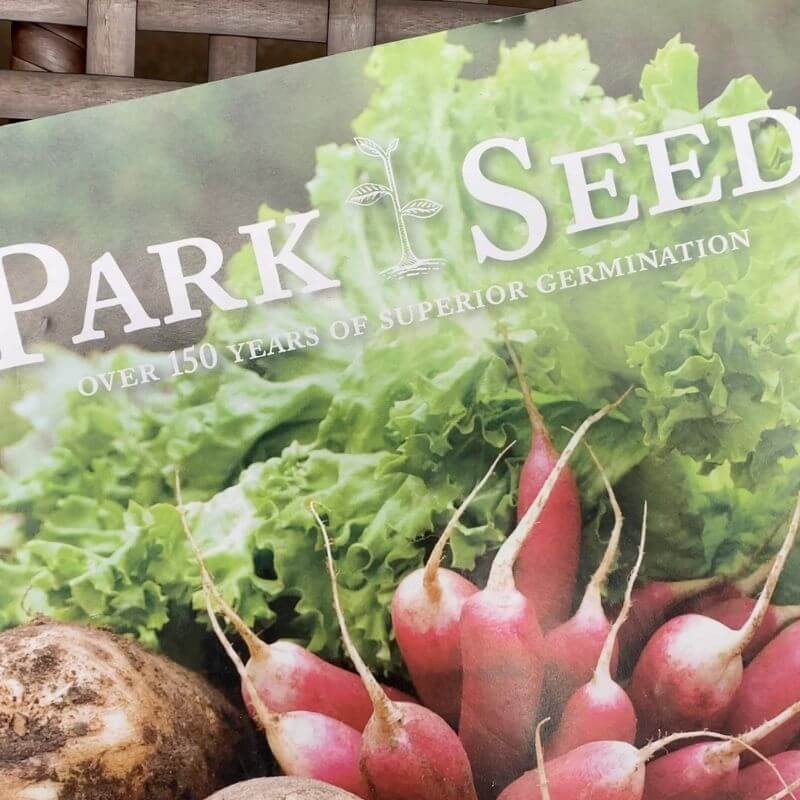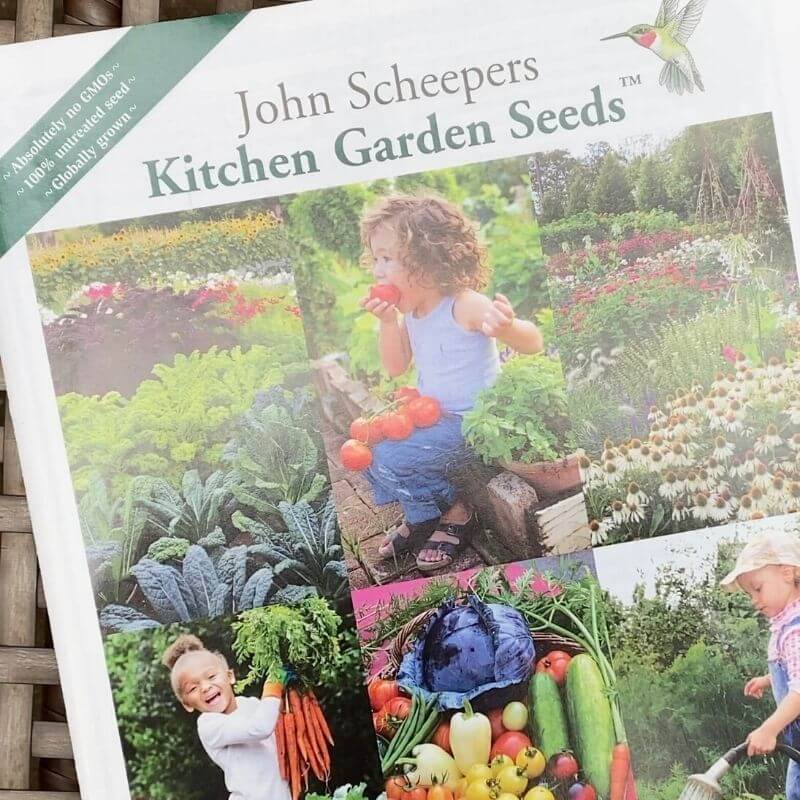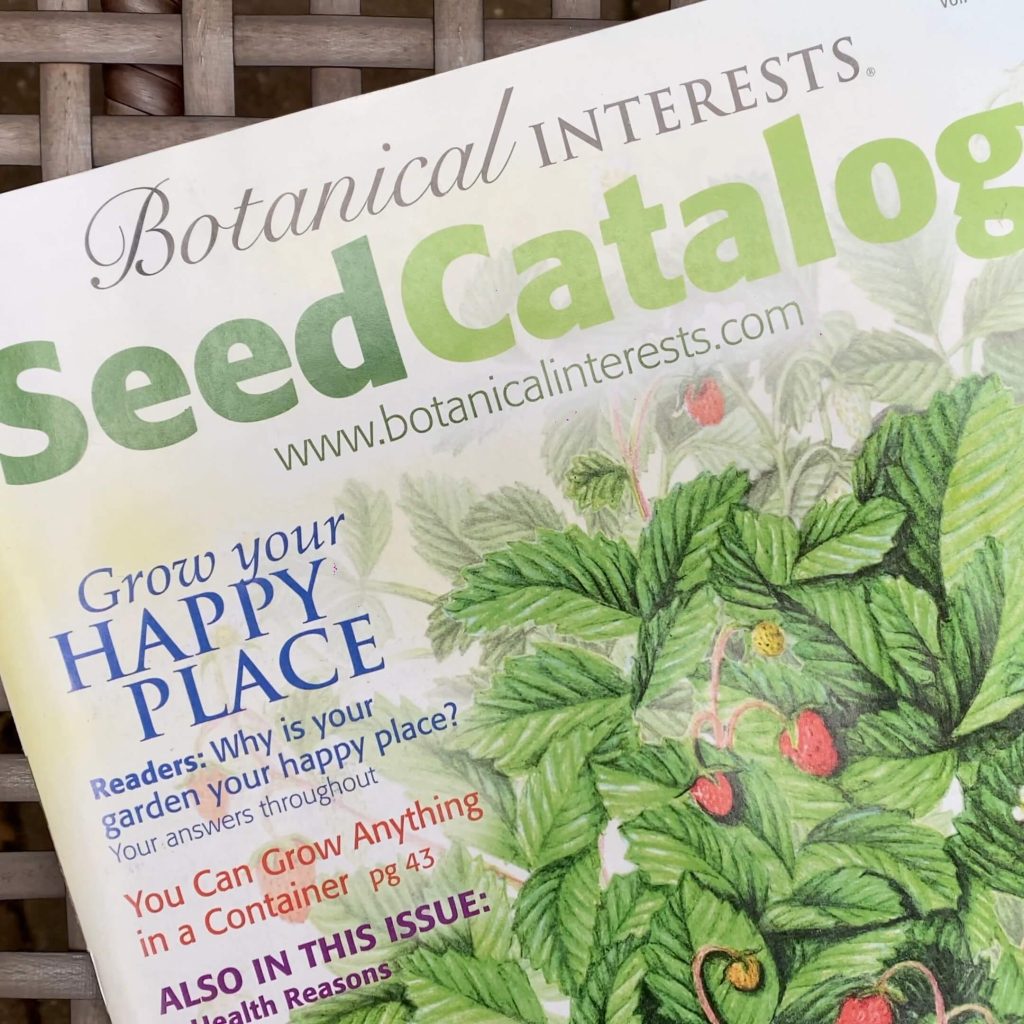 Baker Creek Heirloom Seeds — RareSeeds.com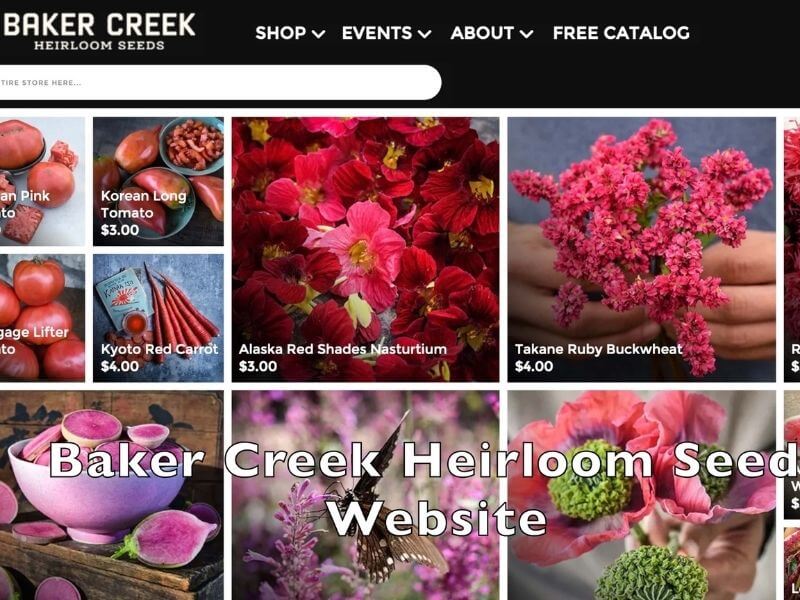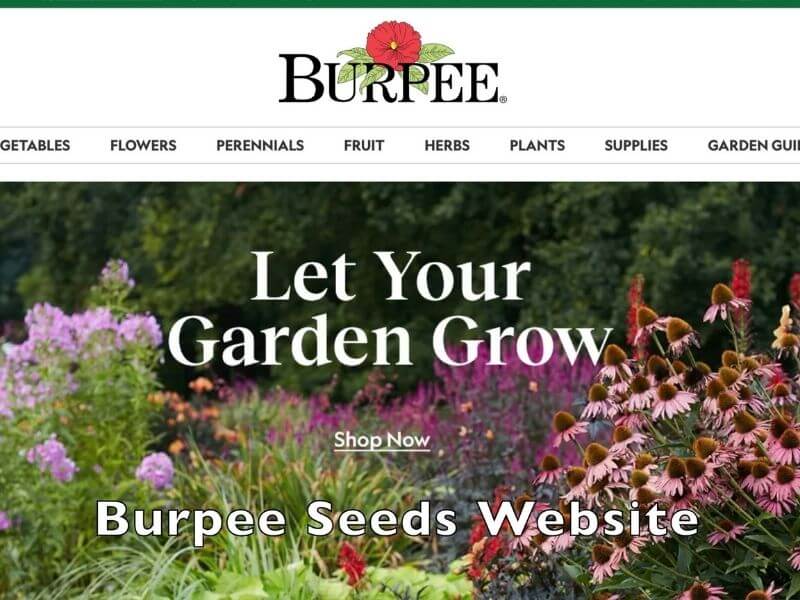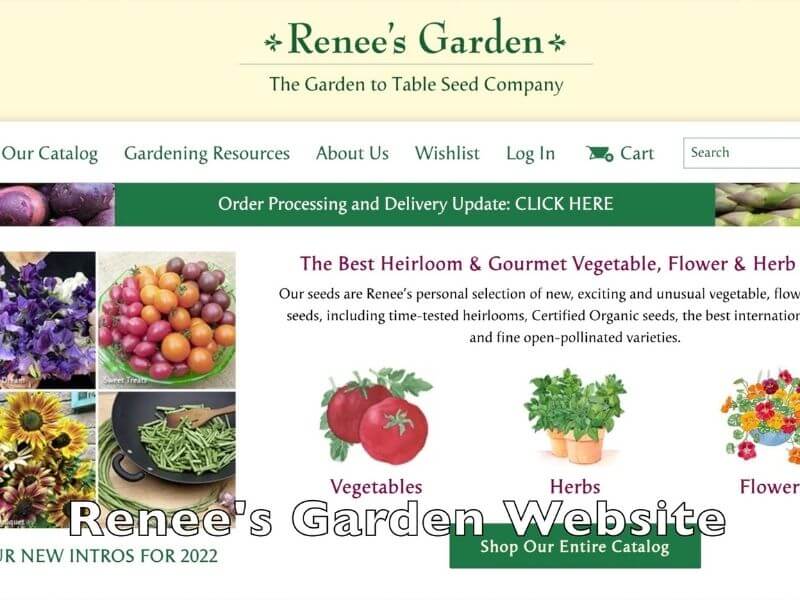 A Great Tip for Finding Plants Locally
Always save your plant tags, as they come in handy over time.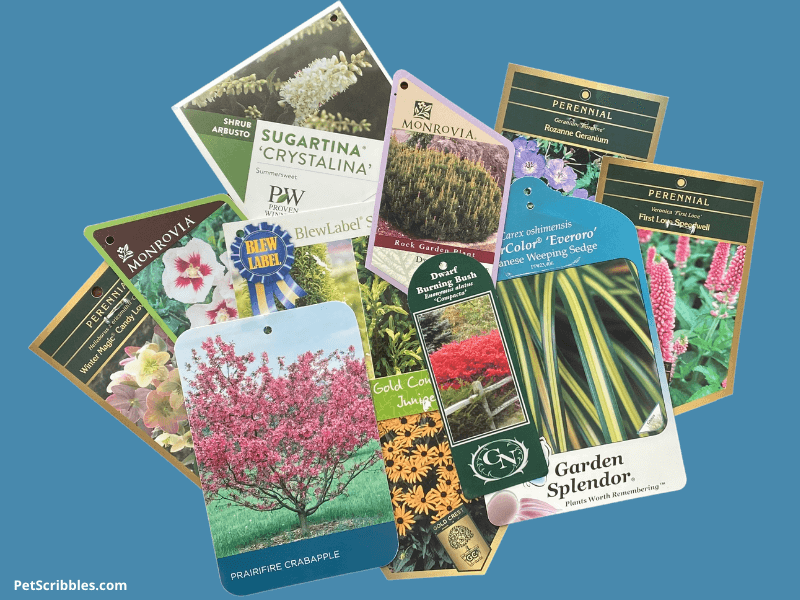 Pay attention to the wholesale nursery names on plant tags and plant pots at your local nursery.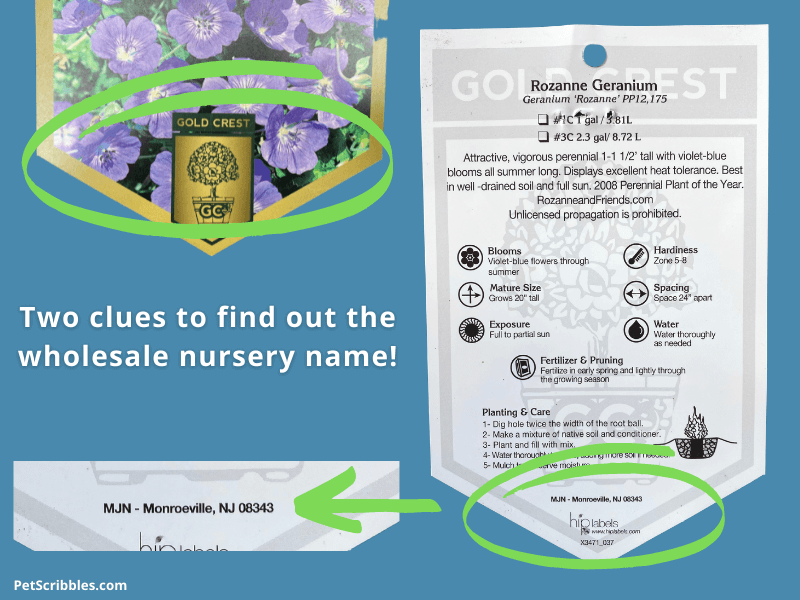 Those are the places your local nursery orders from. Many wholesale nurseries have websites — even though they don't sell to the general public. Their websites are a great place to look and see what is offered.
For more info: I cover what information to look for on your plant tags in much more detail in my video at the top of this page.
That's what I did last year, and discovered True Blue Butterfly Bushes. I had to have one — and my local nursery added them to their next order with the wholesale grower. I ended up purchasing two of them!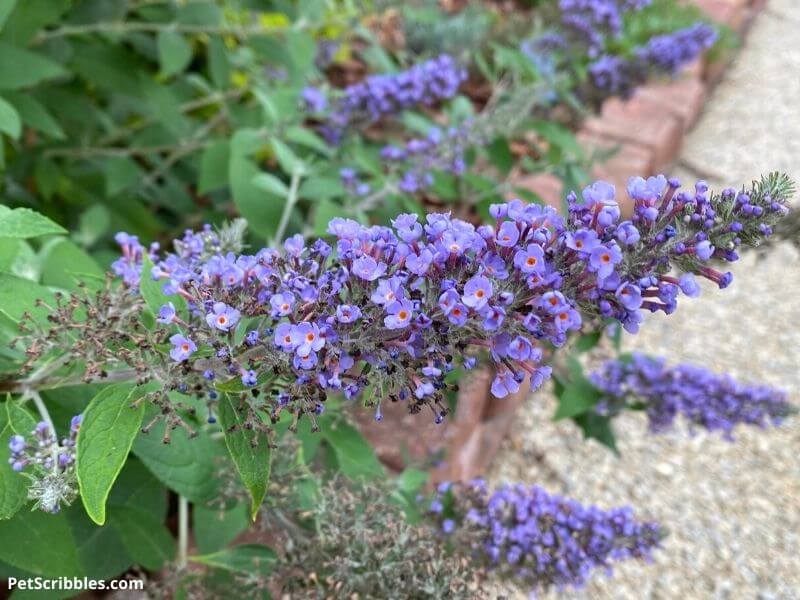 How do I know if a plant will grow well?
In reality — I don't. It is a bit of a gamble to read a plant tag — or a description in a catalog — and know if it will be happy in my garden. But knowing my garden as I do after years of paying attention and learning — which areas are wetter, which are drier, and where I have space to add things — all goes into my decision.
For example, if a plant needs full sun — it needs full sun. Don't consider buying a plant and putting it in the shade hoping it will thrive. Doing so will most likely lead to disappointment and frustration.
I'm all about garden sanity, right? So I want you to purchase plants that will have the best chance of succeeding.
For example, do you need a shady plant?
There's so many options listed in these catalogs and online. It might not be the one you had your heart set on — but you're bound to find something you might end up loving even more!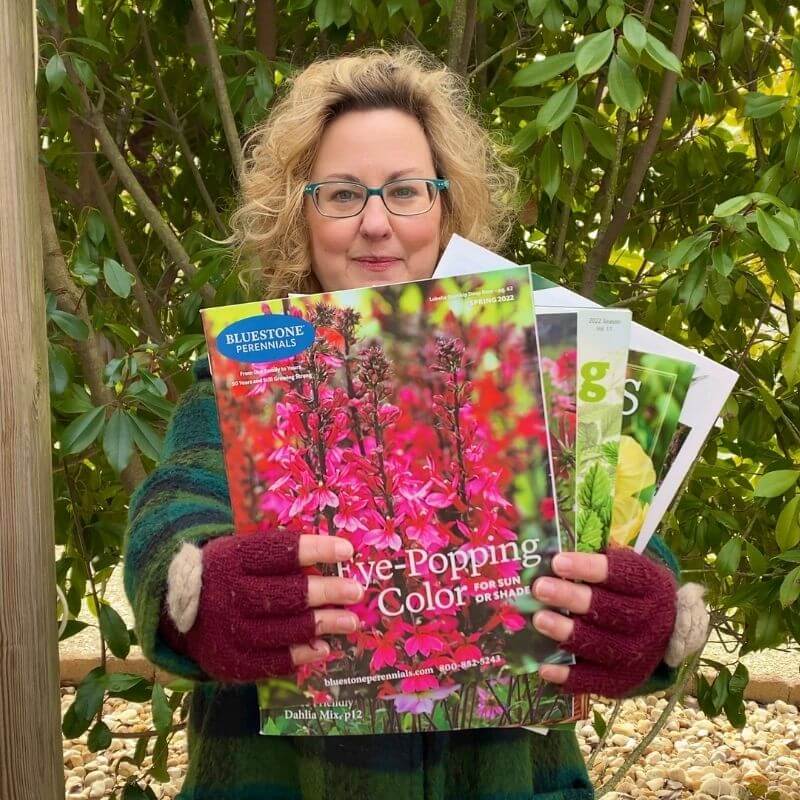 What are your favorite plant and seed catalogs?
Now that I've shared my favorite plant resources, I'd love to hear what yours are. I know there are many great catalogs out there.
So please leave your own favorites in the comments below.
Happy gardening!