I have found the best detangling hair brush ever made! I kid you not! My hair is curly and unruly, especially if I don't wash it every day. Brushing my hair out – let alone attempting to get a comb through it when it's wet – has always been a pain in the head. (Get it? I crack myself up!)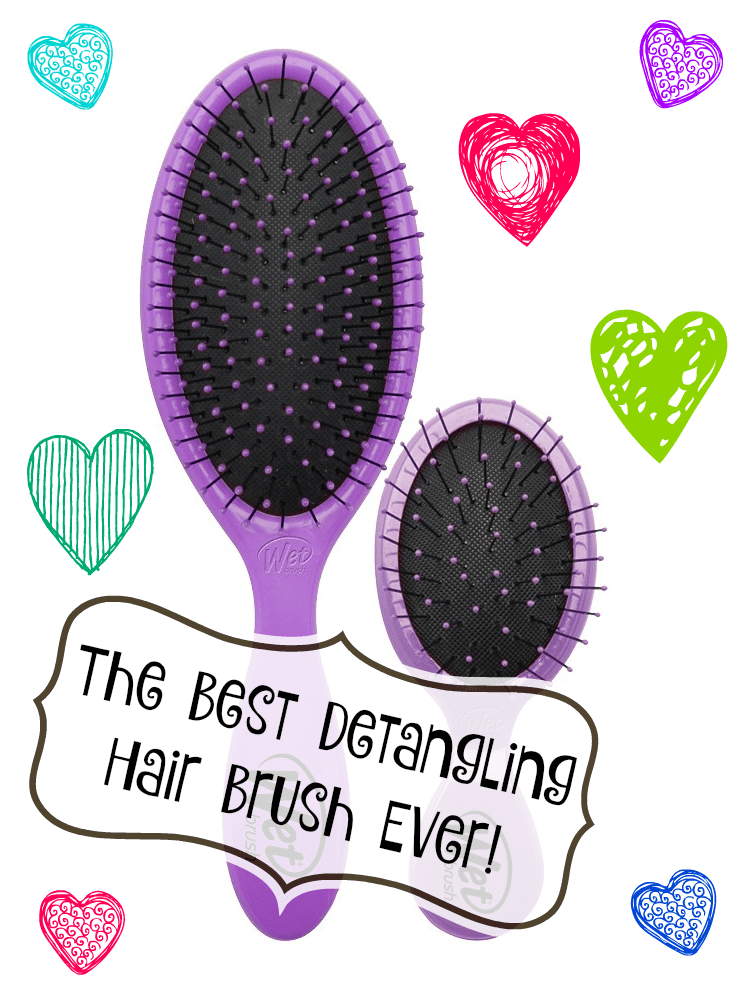 (I'm not being asked to review this hair brush – I just had to blog about it because you need this brush! Trust me.)
Earlier this year, I was determined to find something that I could use to prevent breaking my hair, damaging my hair, and whatever else I was no doubt doing to my hair trying to get the tangles out.
The Wet Brush
I found The Wet Brush on Amazon (my Amazon affiliate link disclosure here) when I did a simple Google search. After reading the reviews, and doing a bit more Google searches and reading up on other detangler brushes, I decided to purchase The Wet Brush.
Here is the exact one I purchased, which also comes with a handy travel size version.
The Wet Brush does everything the company promises in the Amazon listing:
NO Tears! NO Snags! NO Clumps! NO Tangles!

Super soft IntelliFlex bristles. Perfect for men, women & kids

For thick, curly and straight hair. Works great on wet or dry hair.

The Lil Squirt – Small size, Big Detangler.

Wet Squirts are the cutest little things! A mini version of the massively popular Wet Brush, they even fit in your pocket for detangling on the go!
(Text taken from Amazon listing here.)
My Results:
I can now easily brush/comb my hair out while it is wet.
The tangles come apart easily without pulling or hurting.
I've gone from taking almost 20 minutes to detangle my hair to just a couple of minutes!
I've been using The Wet Brush — and the travel size when away from home — for the past 9 months and never knew I could be in love with a hair brush. This brush has changed my world!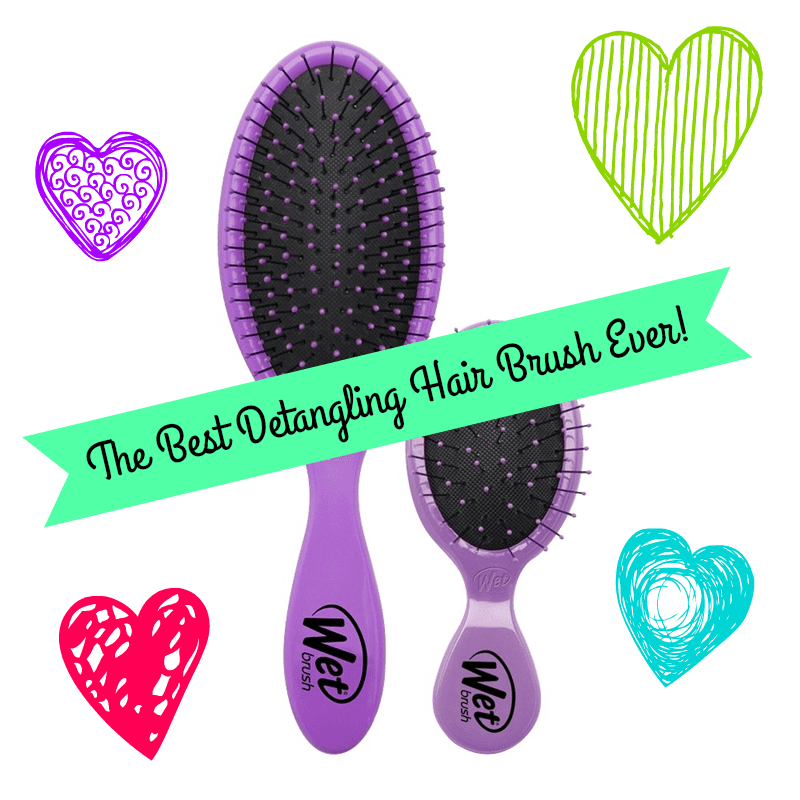 Stocking Stuffer or Gift Idea!
I don't often share bath and beauty products with you – but with Christmas coming up, if you're looking for the best stocking stuffer or office gift or girlfriend gift – buy this brush set!
Of course – make sure that you are really good friends or co-workers before gifting this brush. You don't want anyone to think you're giving them a hint about their tangled hair!
Happy shopping!
~Laura