If you're a regular reader of my blog, you know that I'm in absolute gardening bliss every Summer!
Our gardens are blooming with all sorts of color right now, and I thought you'd like to see a sampling of our Summer flowers up close!
Summer Garden Blooms!
These coneflowers have dark green centers and the petals almost look white with hints of green!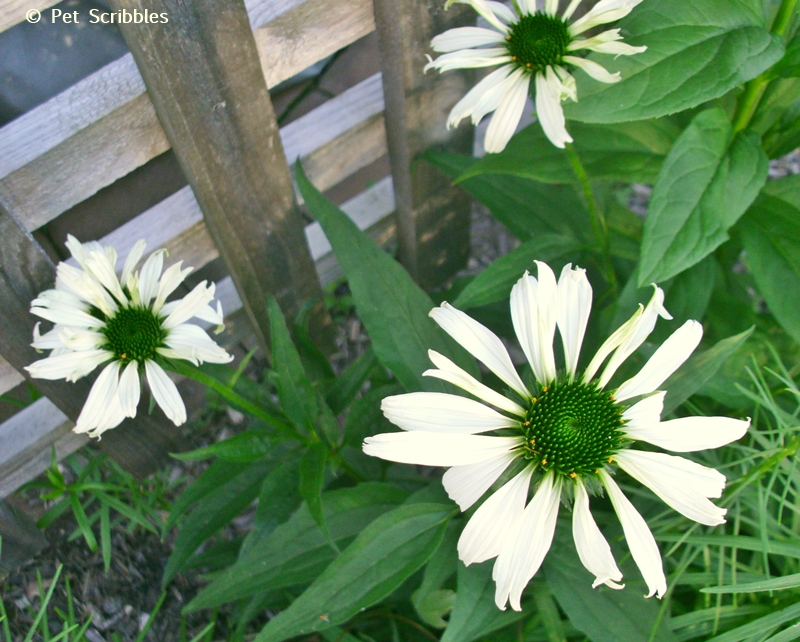 Purple Coneflowers:
This is the coneflower that started it all, also known as Echinacea, which is believed to strengthen the immune system when taken as a tea or as a supplement.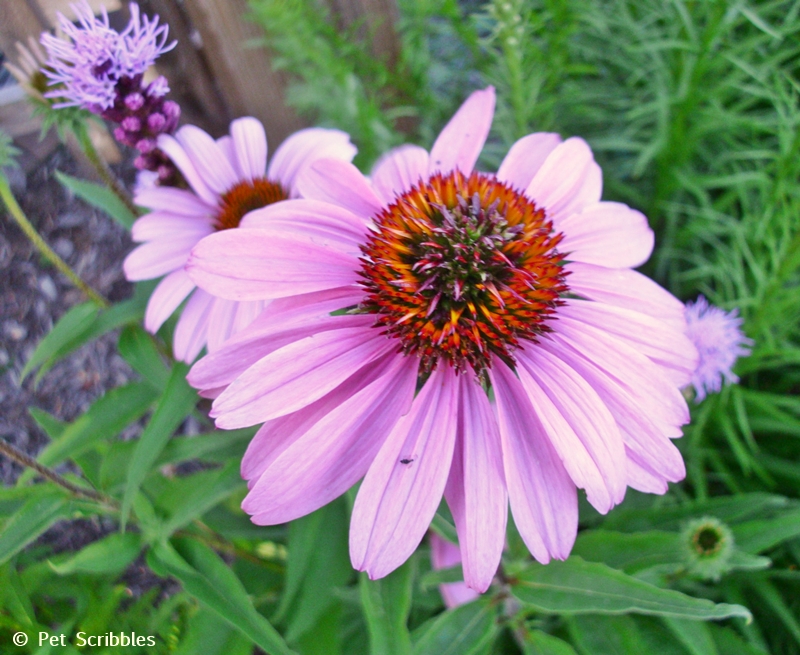 These multi-color strawflowers feature different colors on the same plant! Hardly needs any water! (Read my post about Strawflowers here!)

A white Strawflower starting to open:
Another favorite perennial, this orange variety is called Totally Tangerine. (Read about this prolific bloomer in my post here!)
This perennial version of Verbena is very tall with strong stalks and non-stop Summer color! (Read why I think this is a must-have perennial here!)
Calibrachoa:
Like petite petunias, these colorful flowers come in many varieties and color combinations. These colors (below) are all on the same plant in this hanging basket!
Purple Liatris and Yellow Coreopsis:
A striking color combination together, but each one still has impact when planted separately too! Very easy care!
Vegetable Garden Blooms!
Our vegetable garden is also in bloom, and the bees have been busy pollinating the blossoms!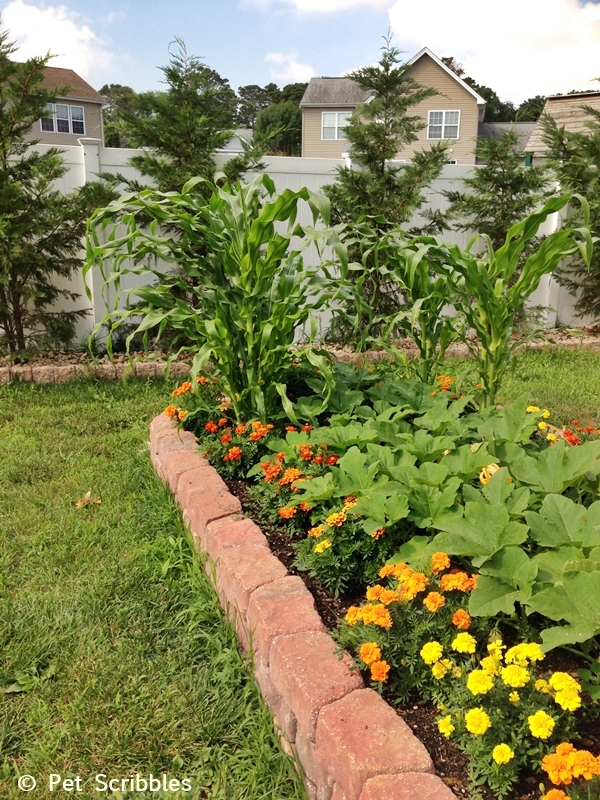 I will never tire of this flower! And it helps the veggies too.
(

Read why here

!)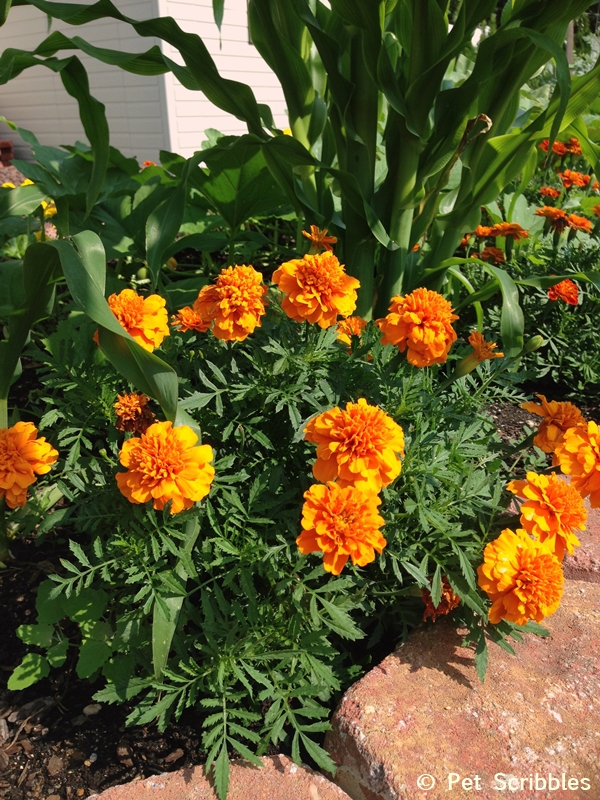 Pumpkin blossoms:
These giant blooms are so pretty when they first emerge from the green vines!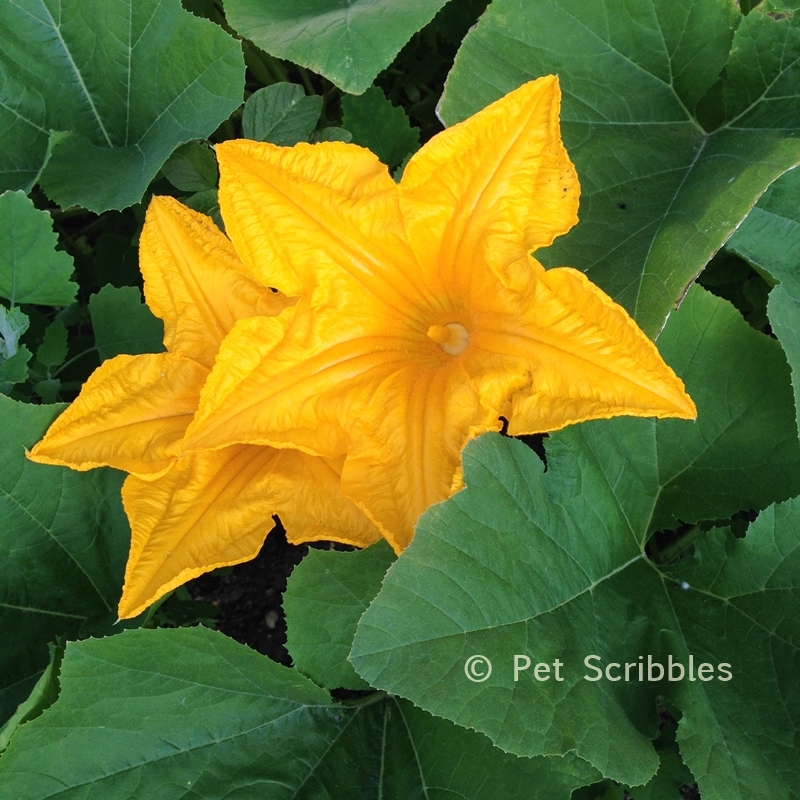 Sage:
We have a sage plant that turned into a flowering shrub a few years ago! The purple color is so vibrant against the sage leaves.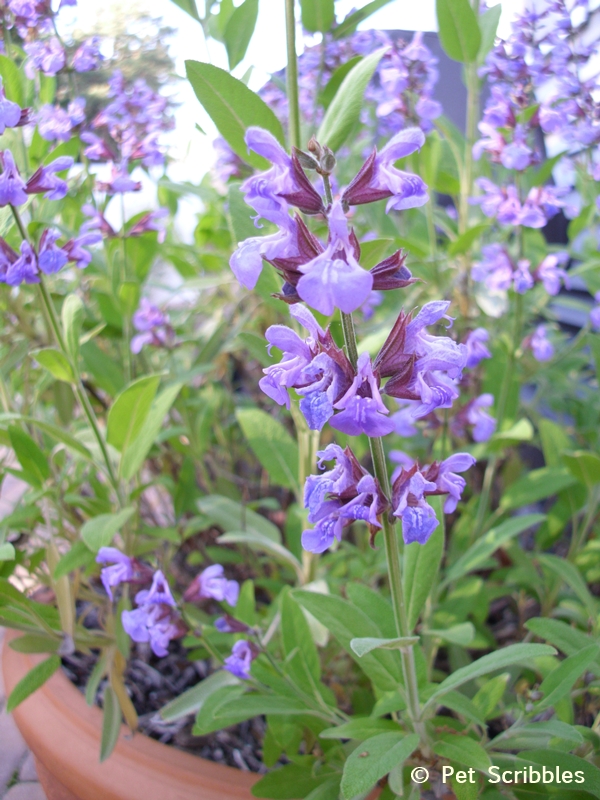 What are your favorite Summer garden blooms?
Happy gardening!
~Laura