Earthworm holes aren't a bad thing. You want earthworms in your garden beds. However, their dirt pile holes look awful. Here's how to get rid of earthworm holes in garden mulch easily.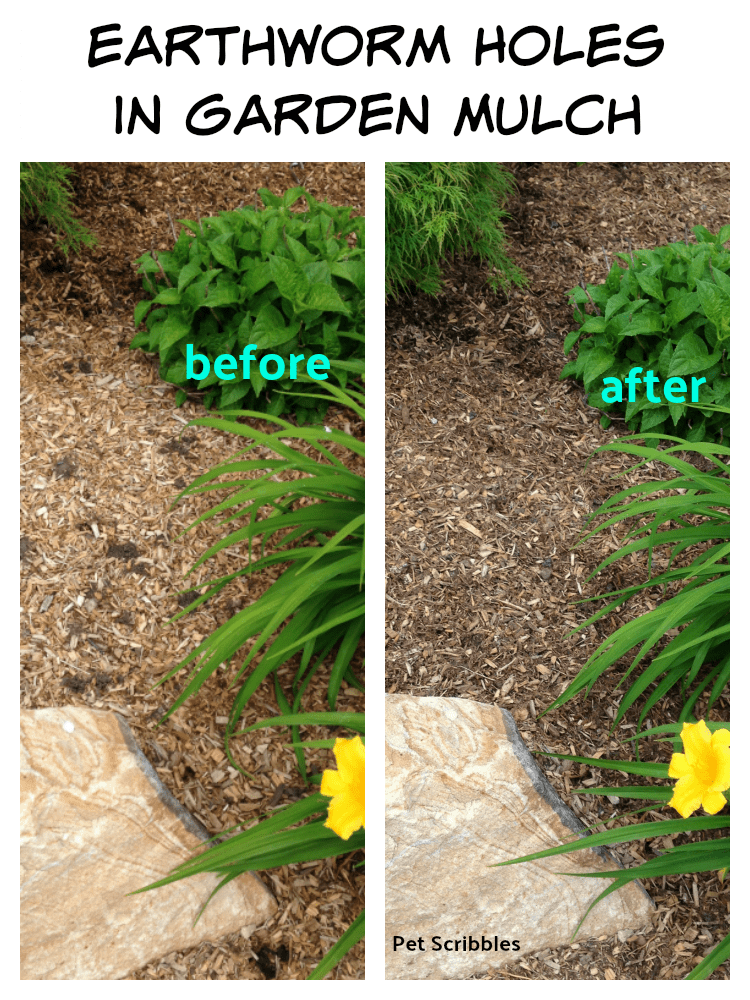 Once upon a time, we had a problem with mushrooms in our garden beds: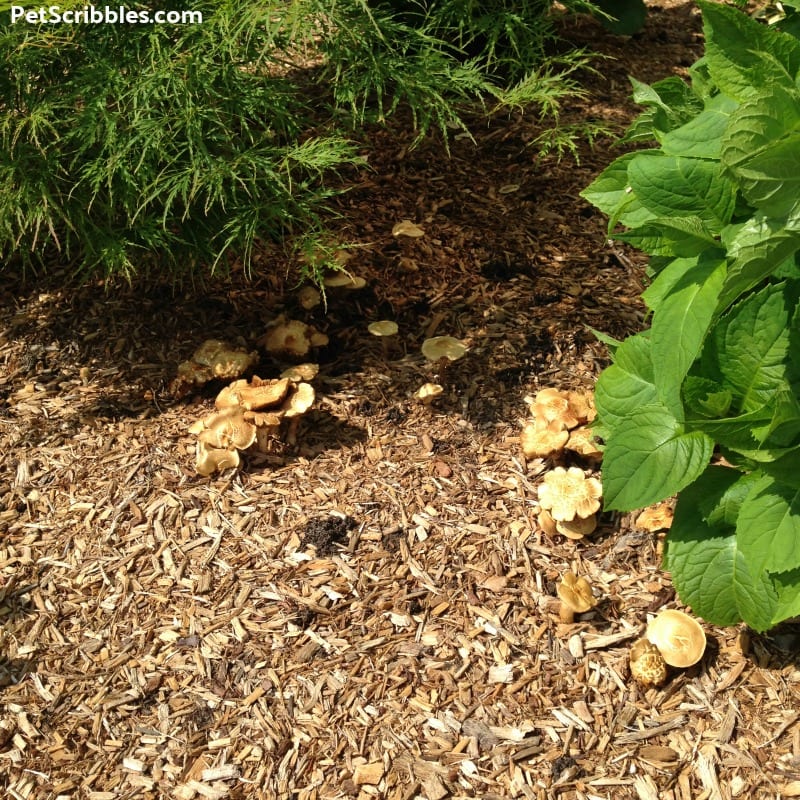 I didn't even notice the earthworm holes among the mushrooms, which are the dirt-looking splotches (in the pictures) above and below.
I was too busy placing a garden gnome among the mushrooms as an idea on the easiest way to deal with those pesky mushrooms. My husband wasn't amused.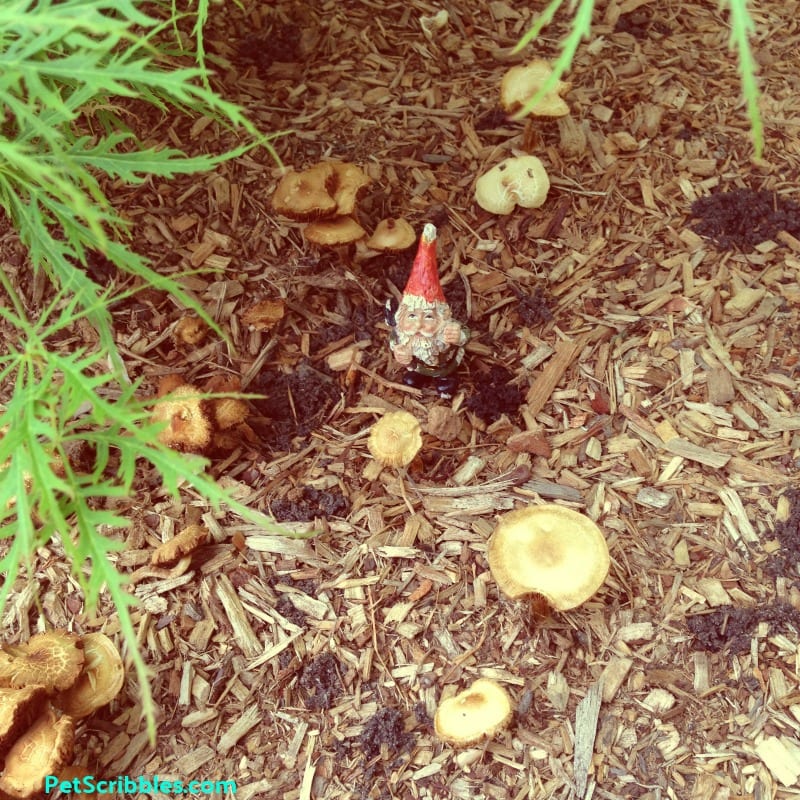 (You can read how to easily get rid of mushrooms — for real — here.)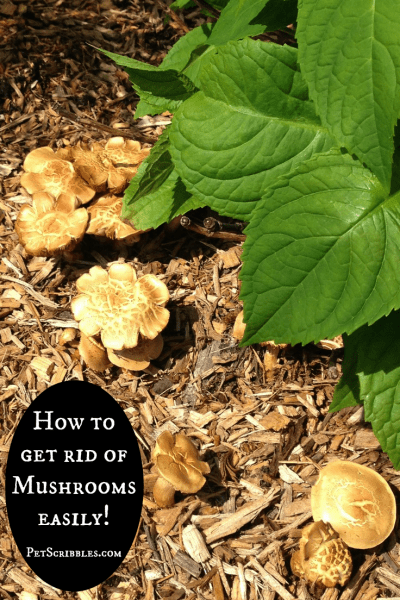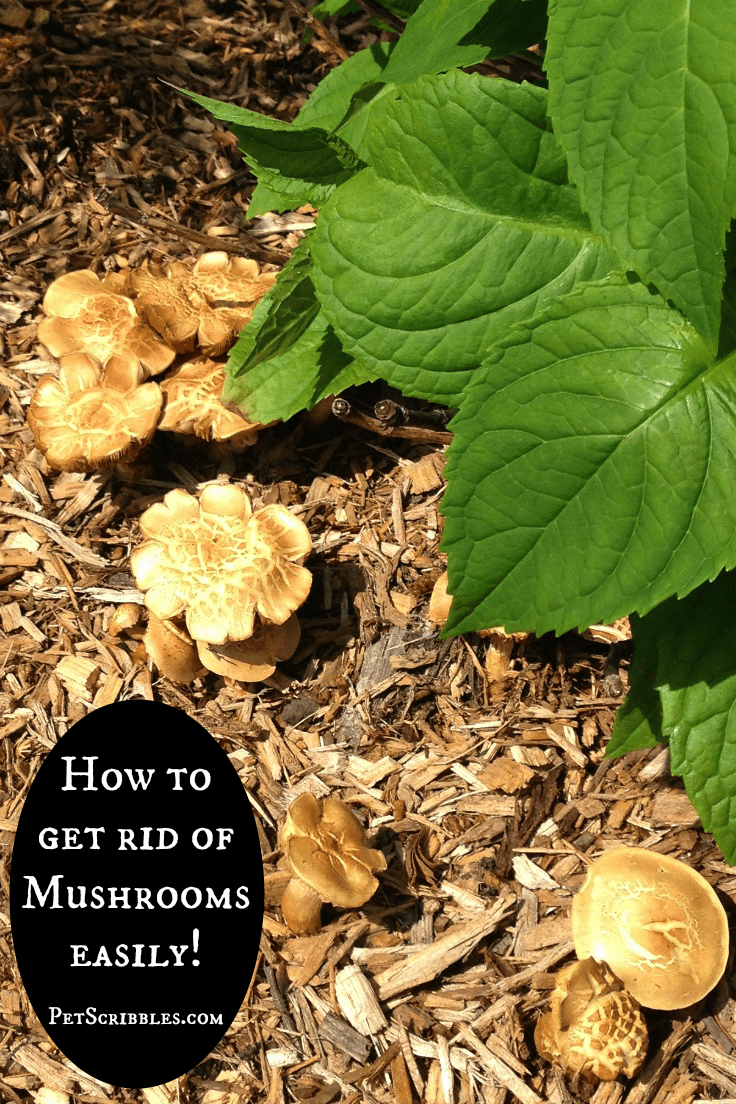 FTC Disclaimer: Some of the links in this post are affiliate links. I explain more here.
With the mushrooms removed, I was left with many more earthworm holes in our garden mulch than I initially noticed.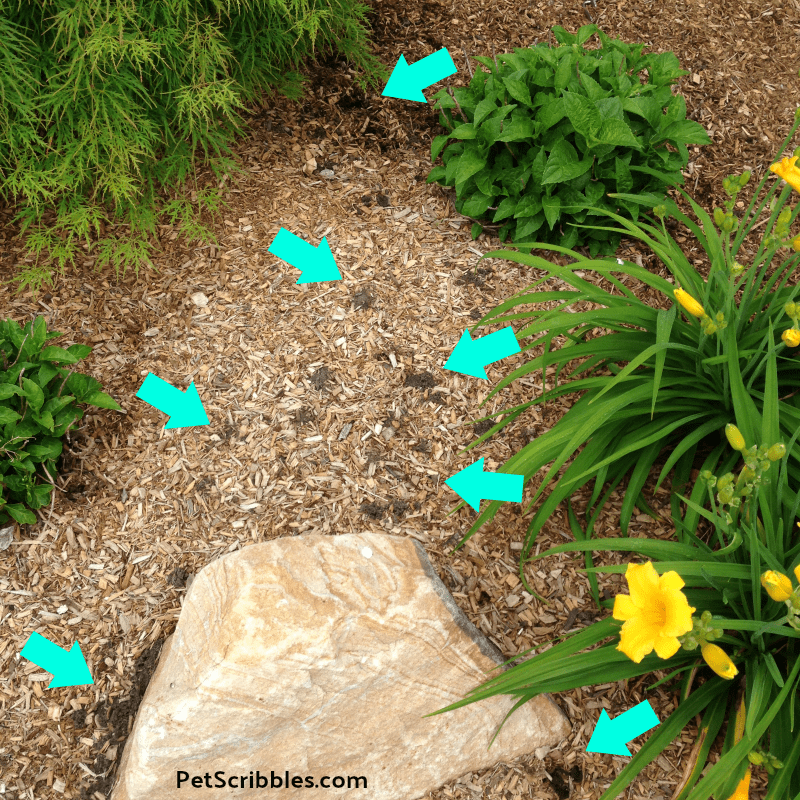 Ready for the easy-peasy way to get rid of earthworm holes in your garden mulch?
Use a garden claw tool to gently rake the earthworm holes back into the mulch.
It doesn't take too long to do, and the mulch looks so much better!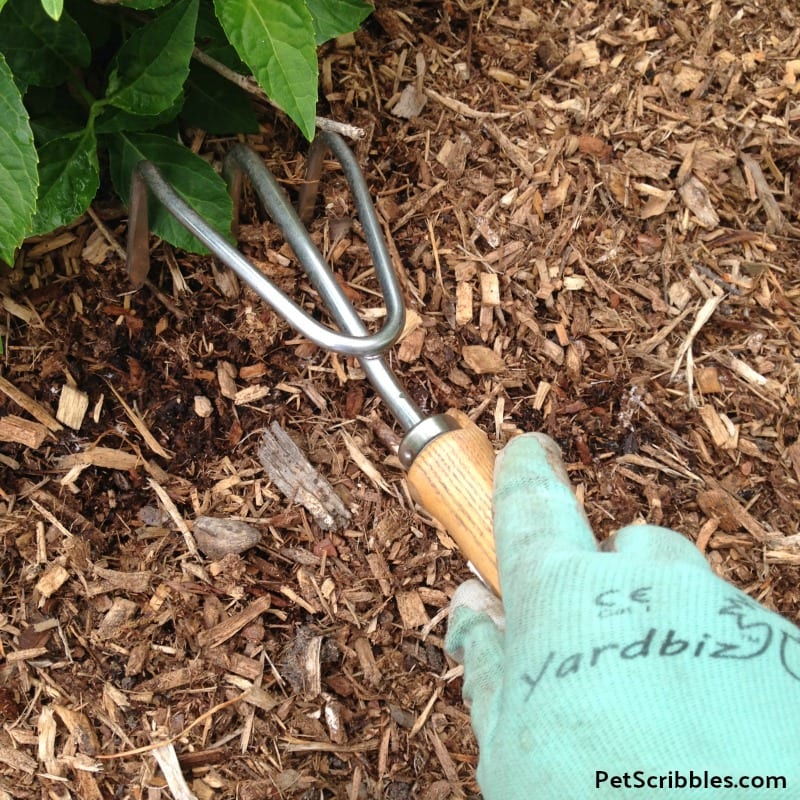 Earthworm holes are basically dirt and digested castings (worm poop). While that sounds gross, the worm poop contains many beneficial nutrients for your plants and for your soil.
Earthworms, while they burrow around under ground, are constantly working to improve the soil. It's like having natural fertilizers and teeny-tiny garden helpers crawling around doing the work for you.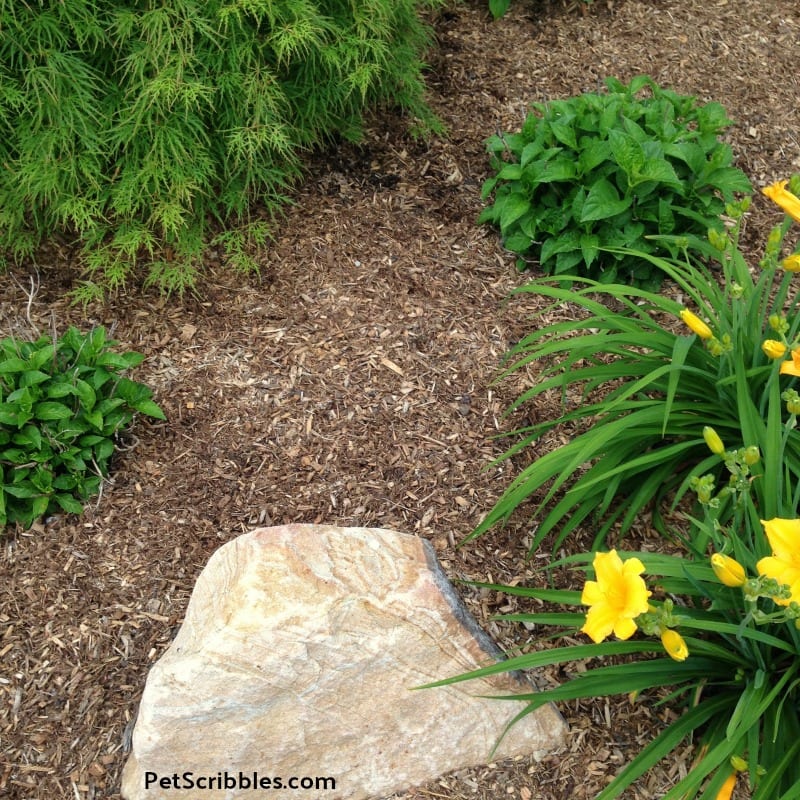 Amazon sells an inexpensive garden claw that has received lots of great reviews. It is very similar to the one I own.
If you have a larger area to tackle, use a long-handled garden claw, sometimes also called a garden cultivator. I use one almost identical to this 4-tine forged cultivator available on Amazon. It's lightweight, easy to use and will get the job done.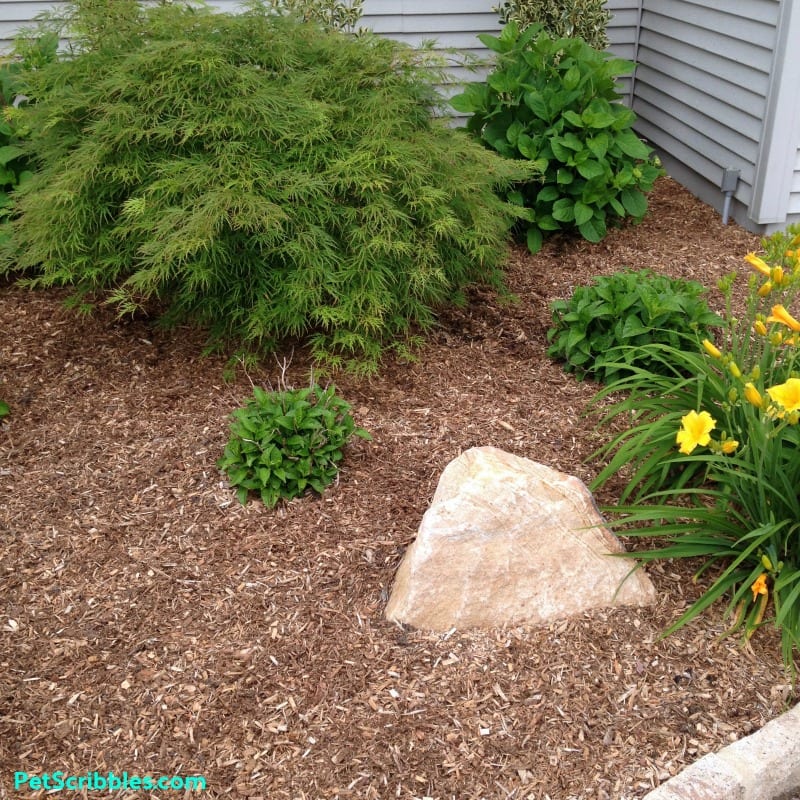 Below is an example of a larger area to tackle: our center garden bed in our front yard. Check out all the places that look like tiny dirt piles: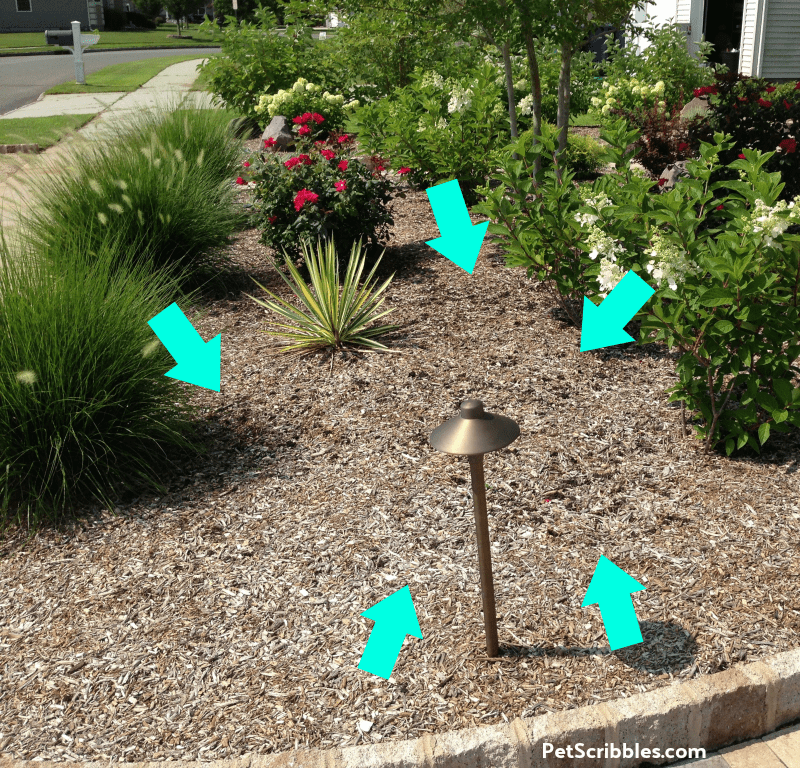 Here's the same bed after I raked in the earthworm holes into the surrounding mulch: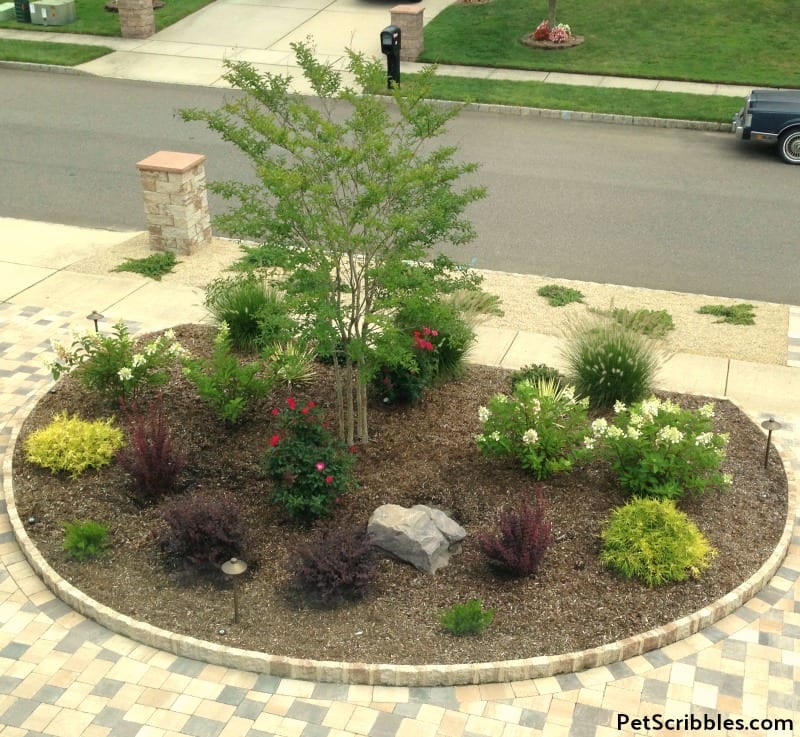 Next, here is the same bed (below, left) with the mulch freshened up, versus the bed on the right with the yucky earthworm holes visible: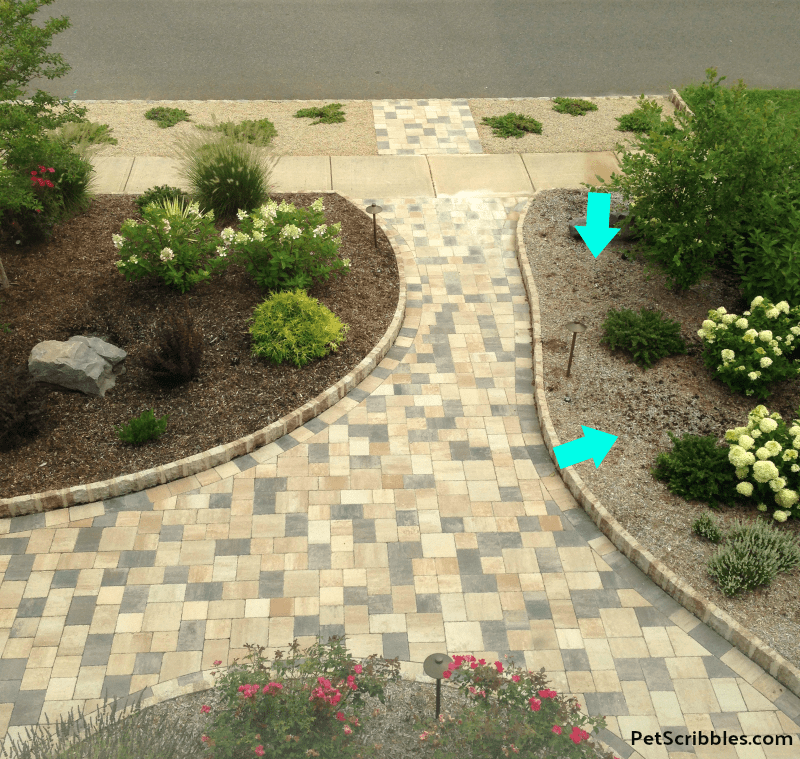 I took that picture (above) from our upstairs guest room. It killed me that I didn't have time to get to that last bed all in the same day.
However, the next day I finished the job and what a difference!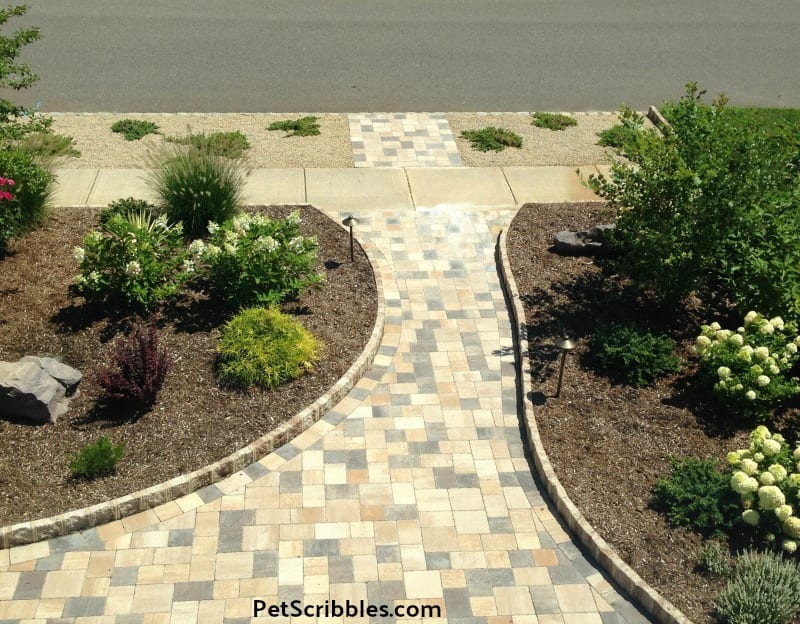 So remember: earthworms are good!
Earthworm holes are ugly but contain good nutrients.
Happy gardening!