Give a heart shaped gift box a gorgeous makeover using pink stain (pickling wash) and dazzling glitter paint! Love this easy DIY with rustic glam results!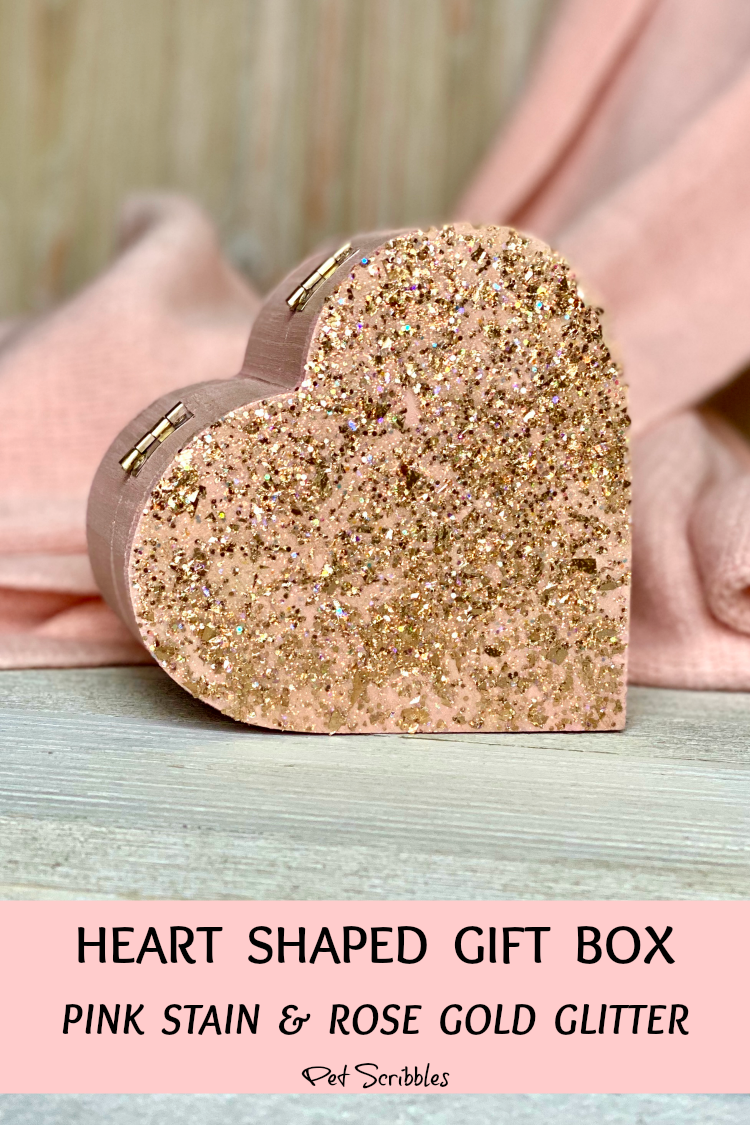 I've had this unfinished wood heart-shaped box for a few years, and finally came up with how I wanted to decorate it.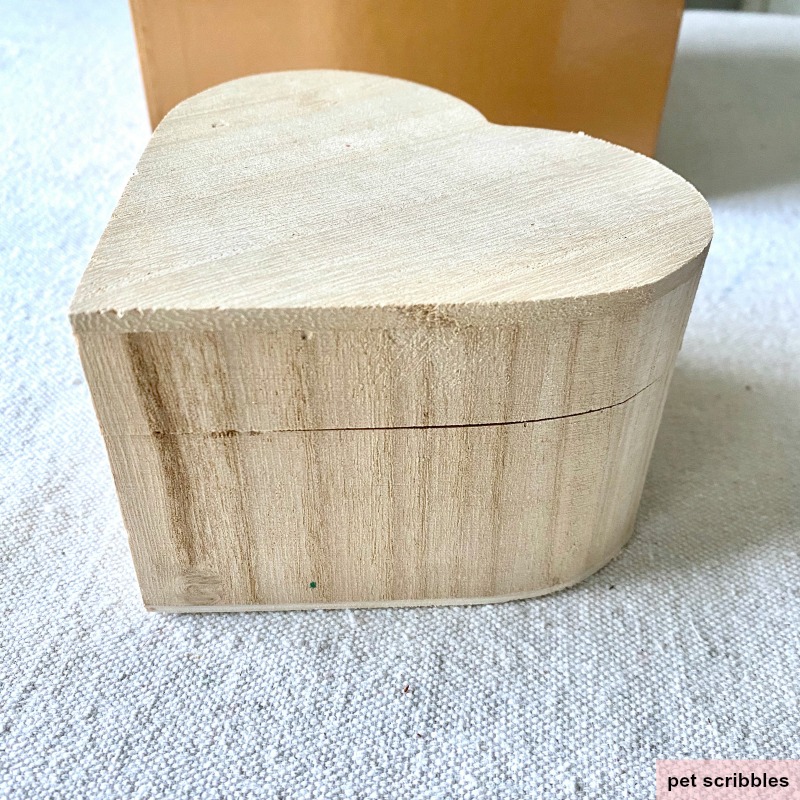 It's a small wooden box that you can find at craft stores and online. I think they make great gifts as well as a sweet box to put a little gift inside too.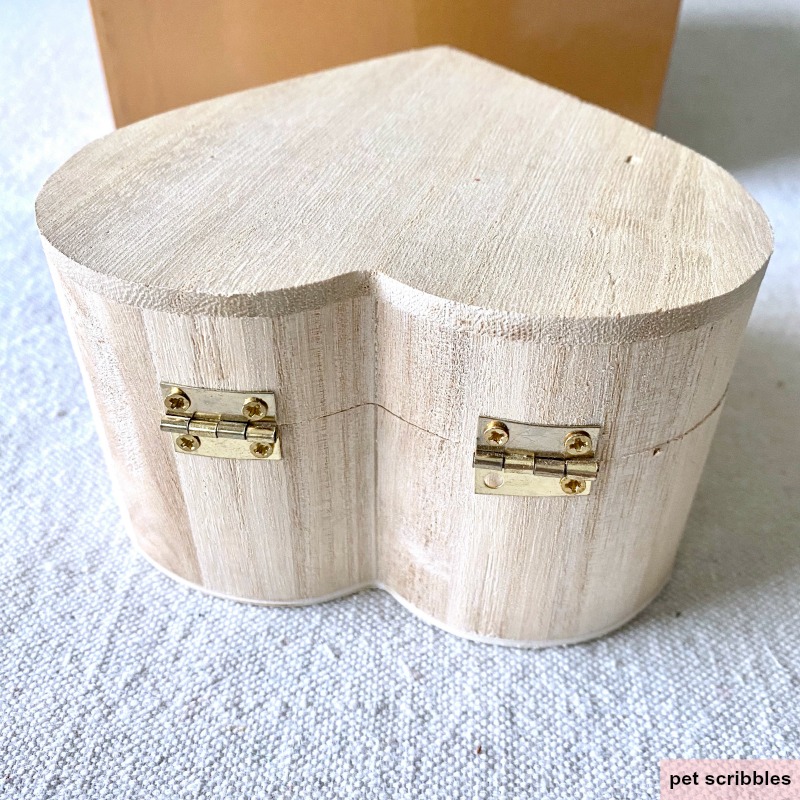 They have metal hinges on the back, and a magnetic closure.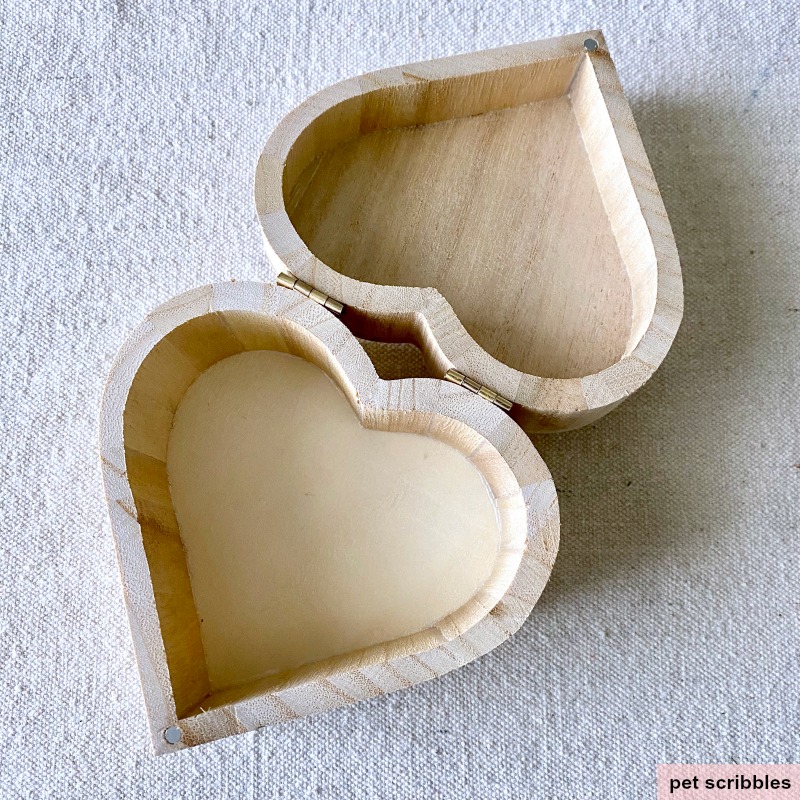 I wanted to turn this box into pale pink wood with a rose gold glitter top.
And I knew just which products would give me the perfect results!
First, paint with pickling wash. Next, apply a dazzling chunky glitter to the lid.
Supplies:
Turn this heart shaped gift box pink!
When the FolkArt Pickling Washes first came out — think of them like super-easy stains you can simply paint onto unfinished wood — I painted a bunch of rulers in every color so that I'll always have color swatches at the ready!
(Click this link to see how I painted the rulers: Colorful Stained Rulers!)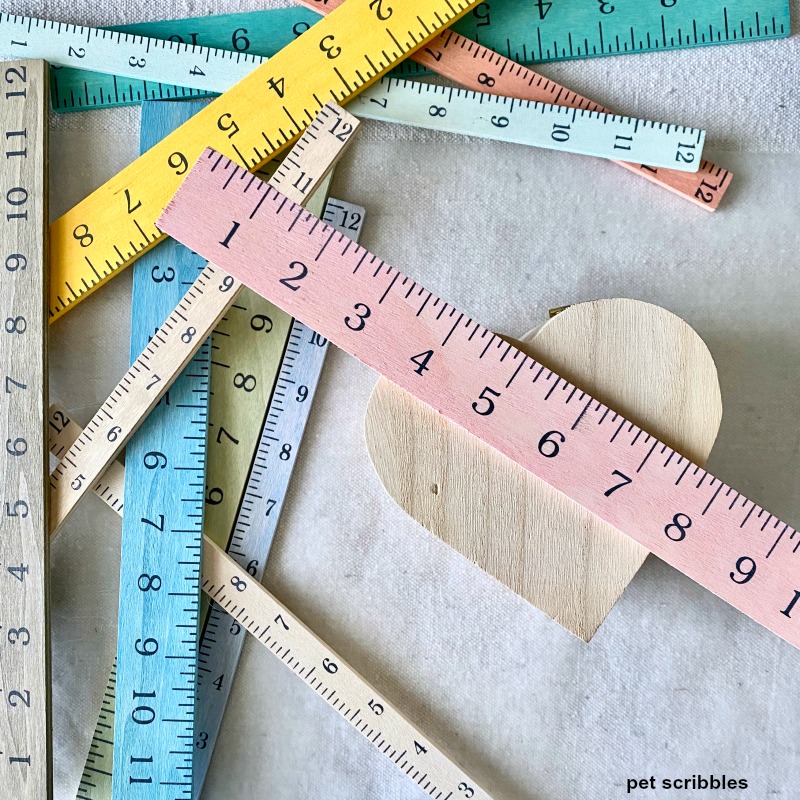 The pink shade — called Gypsy Rose — is a perfect pale pink.
How to use Pickling Wash:
Paint a layer of pickling wash onto the wood surface.
Let sit for about 10 or 15 seconds.
Wipe the pickling wash off with a white lint-free rag.
Let dry.
You can do two coats if more color is desired.
I did two coats on this box: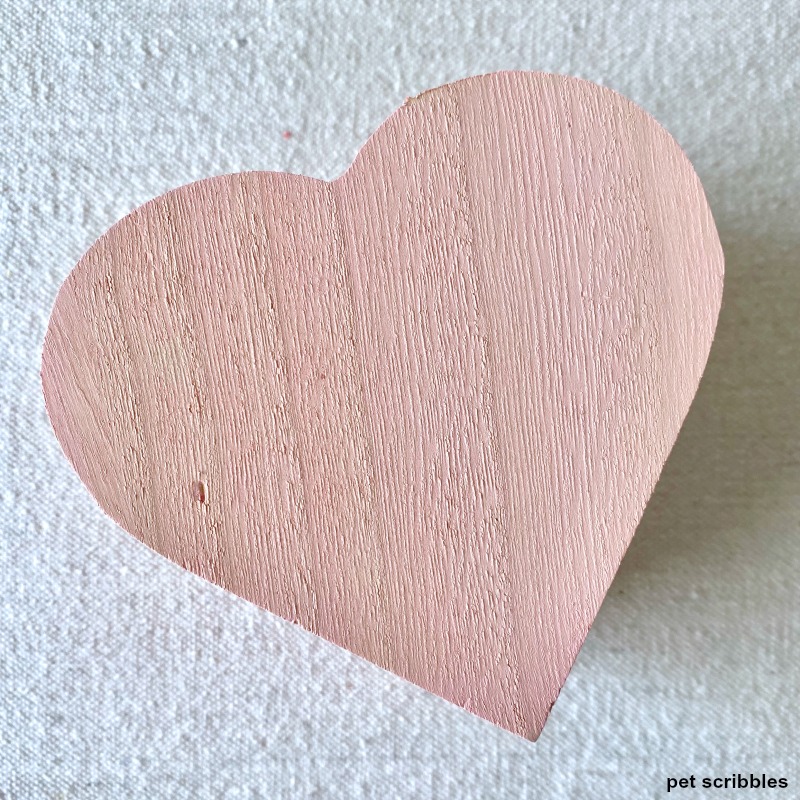 No worries about the small ding on the box lid, as this will be covered up by the rose gold glitter I'll be using on the top.
The inside of the box: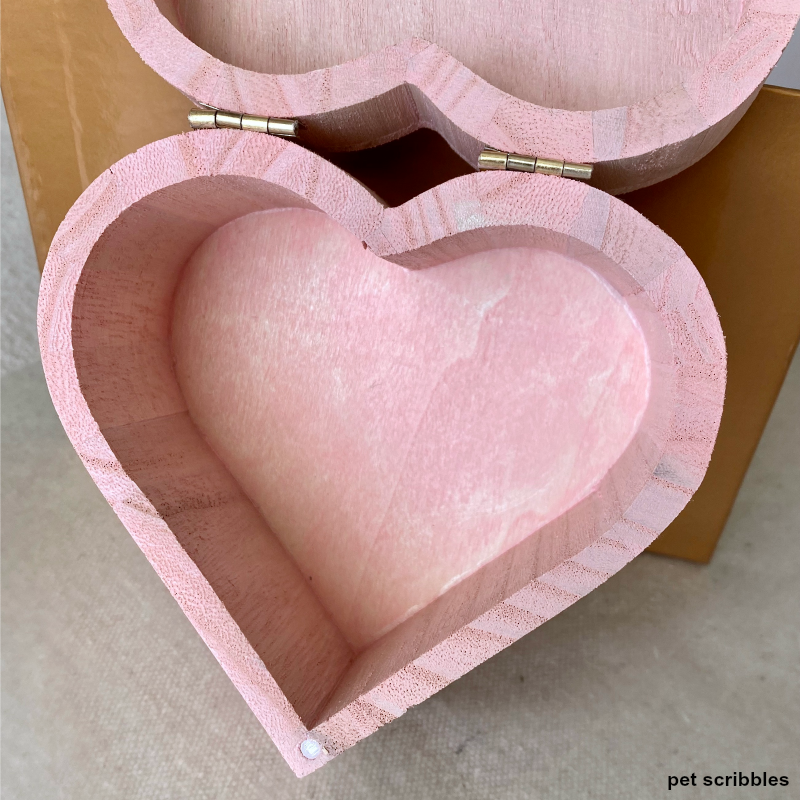 Add the most gorgeous rose gold glitter to the box lid!
Here's what the FolkArt Glitterific glitter paint looks like: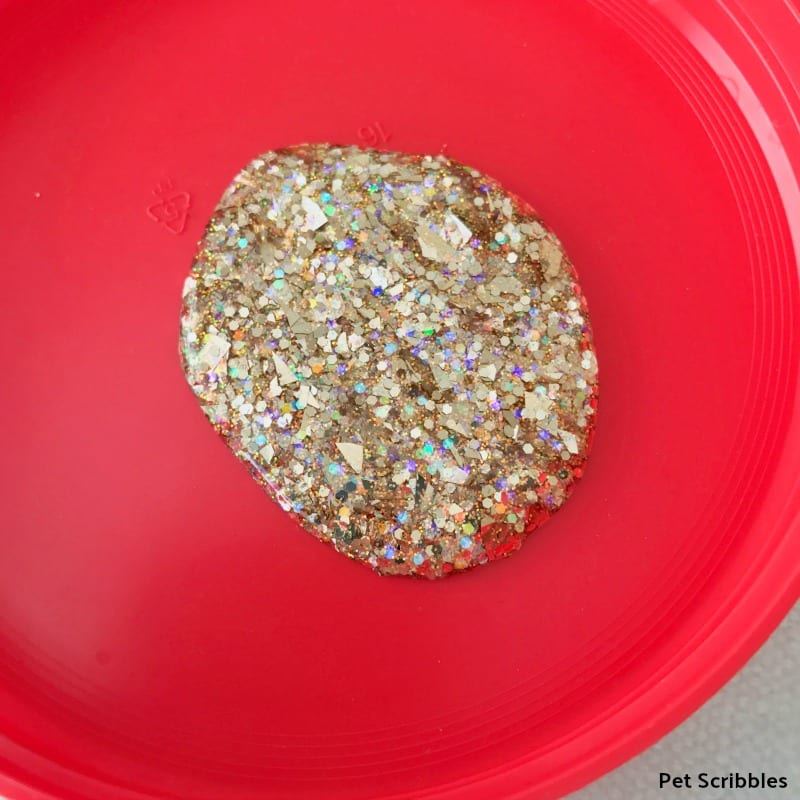 FolkArt Glitterific is not simple glitter paint. There are larger chunks of glitter mixed in with smaller pieces. And there are colorful tiny bits of glitter mixed into the overall rose gold glitter.
It. Is. Amazing.
How to use FolkArt Glitterific:
Apply it with a small paint brush by scooping up the glitter paint and dabbing it onto your surface for a chunky effect. You can spread it around with your paint brush, but dabbing will give you a much better result.
Here is what the box lid looked like with the glitter paint still wet: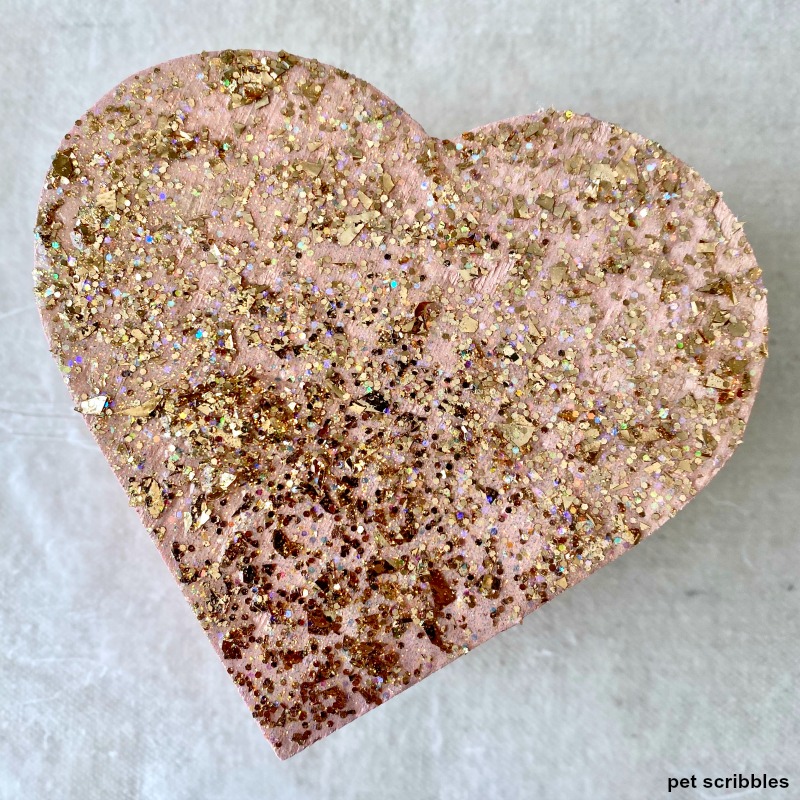 You can see how pretty it looks already! I think the various sizes of glitter pieces is what makes this glitter paint so beautiful.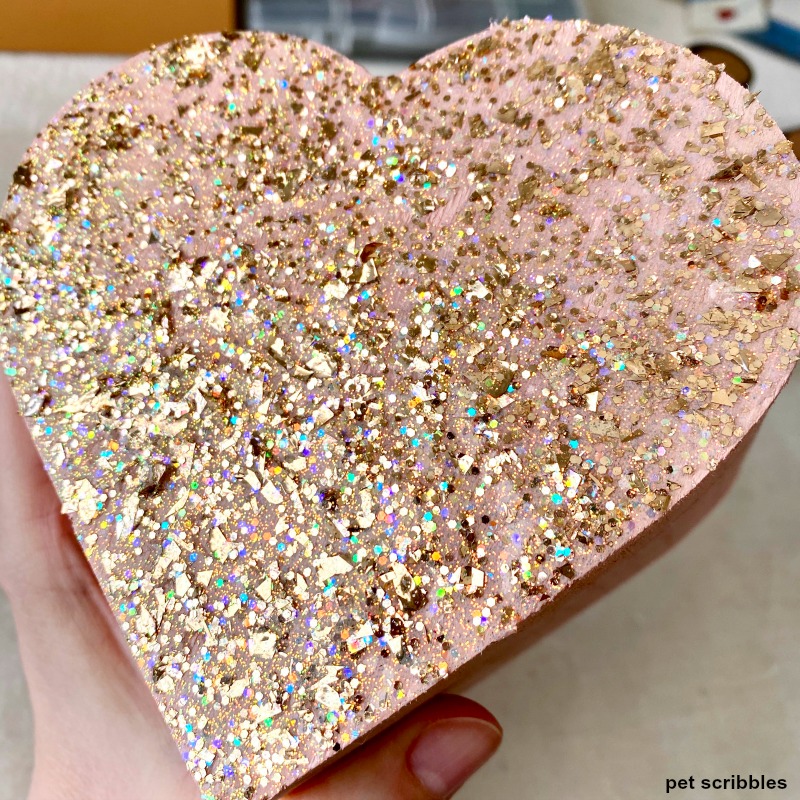 Let dry and cure for at least 24 hours.
Heart Shaped Gift Box with Pink Stain and Rose Gold Glitter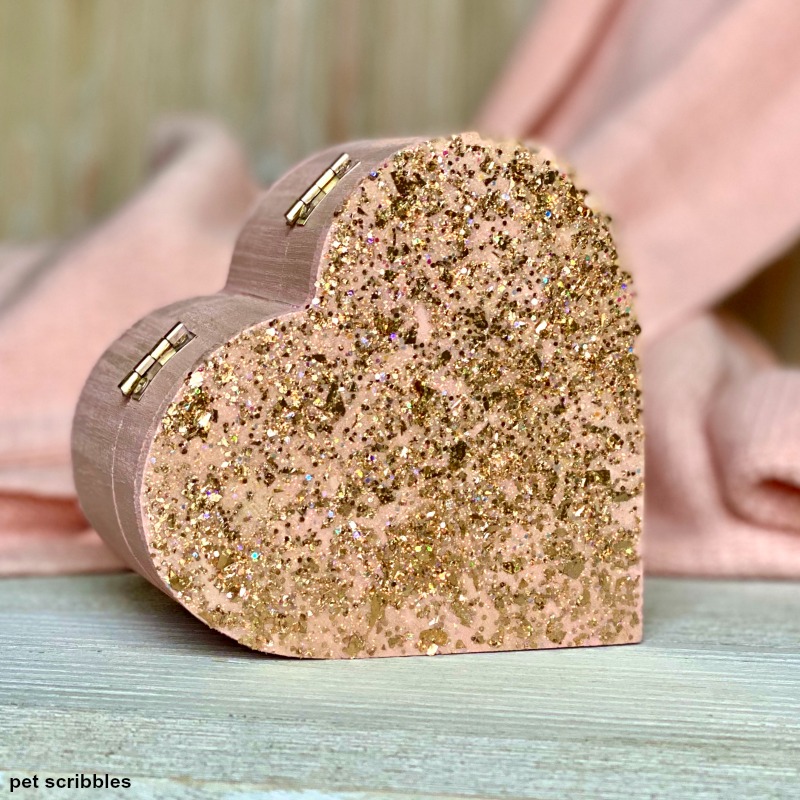 Pink stained wood contrasted with super-sparkling chunky glitter fits a rustic glam decor style perfectly.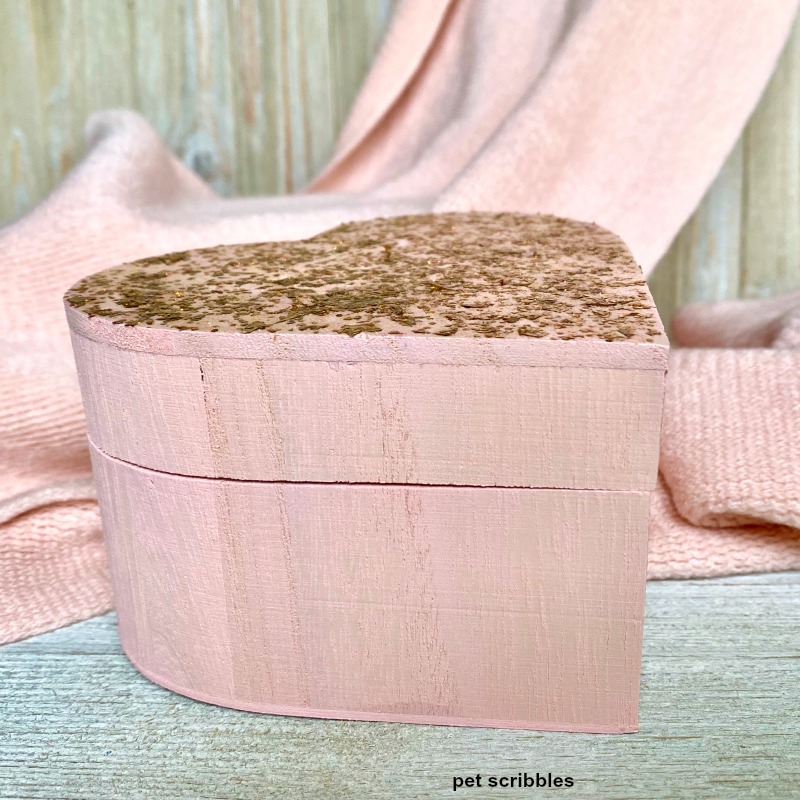 Because it is pink, this heart shaped gift box can be displayed well beyond Valentine's Day.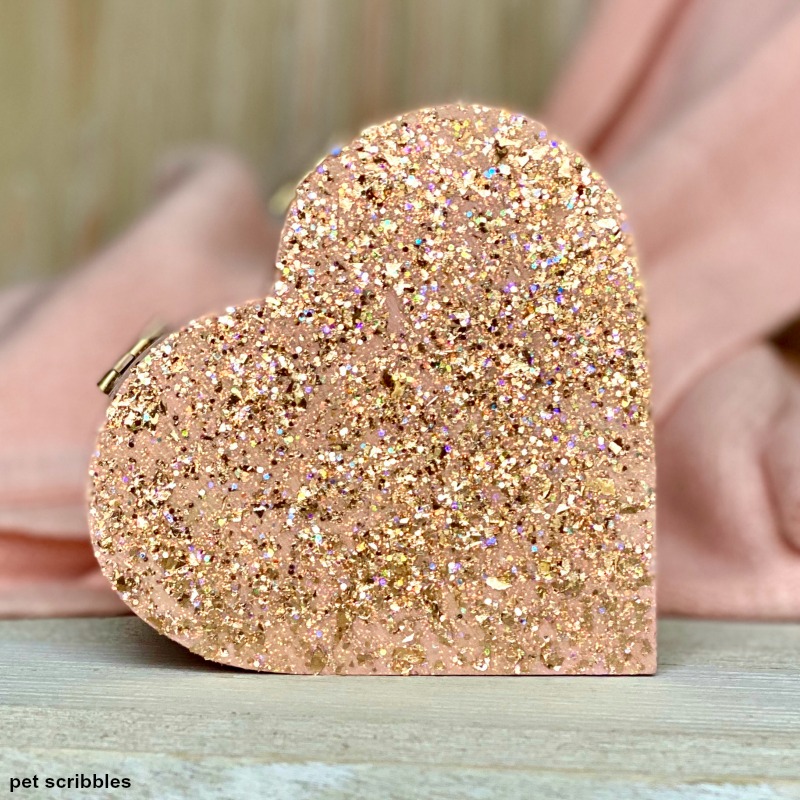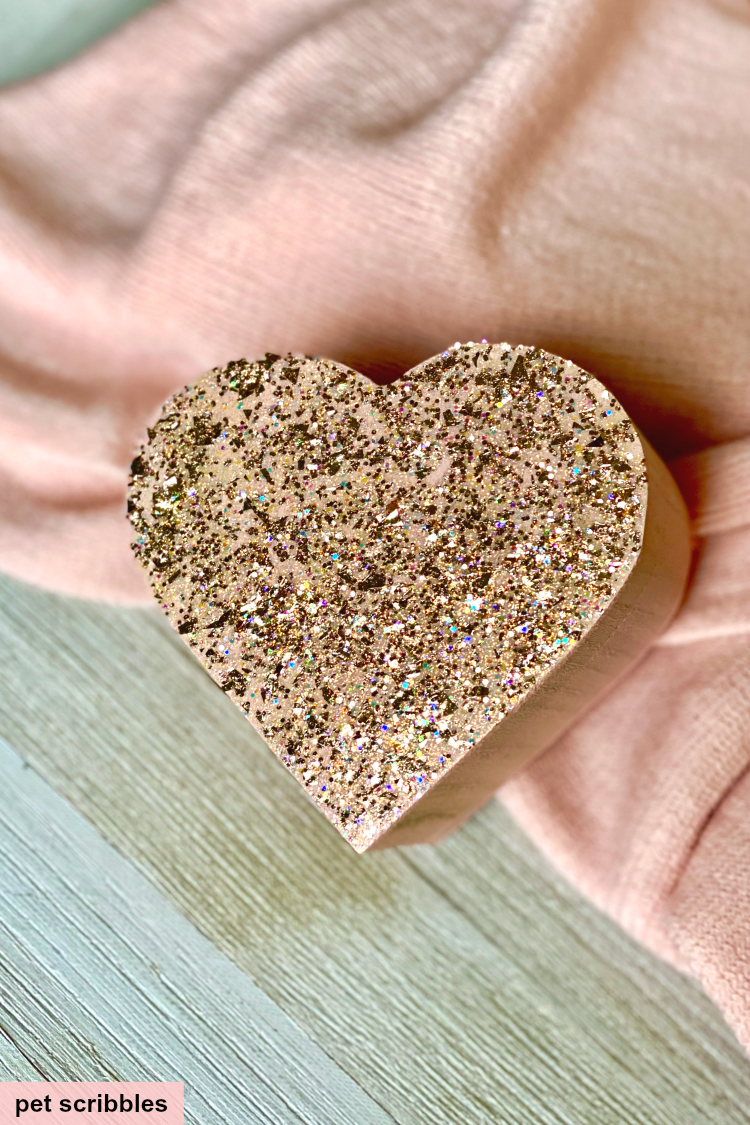 Glitterific works on cardboard too!
I made these ornaments just by purchasing a pack of cardboard stars, then painting them with the Glitterific paint. (Yes, this is the same rose gold color.)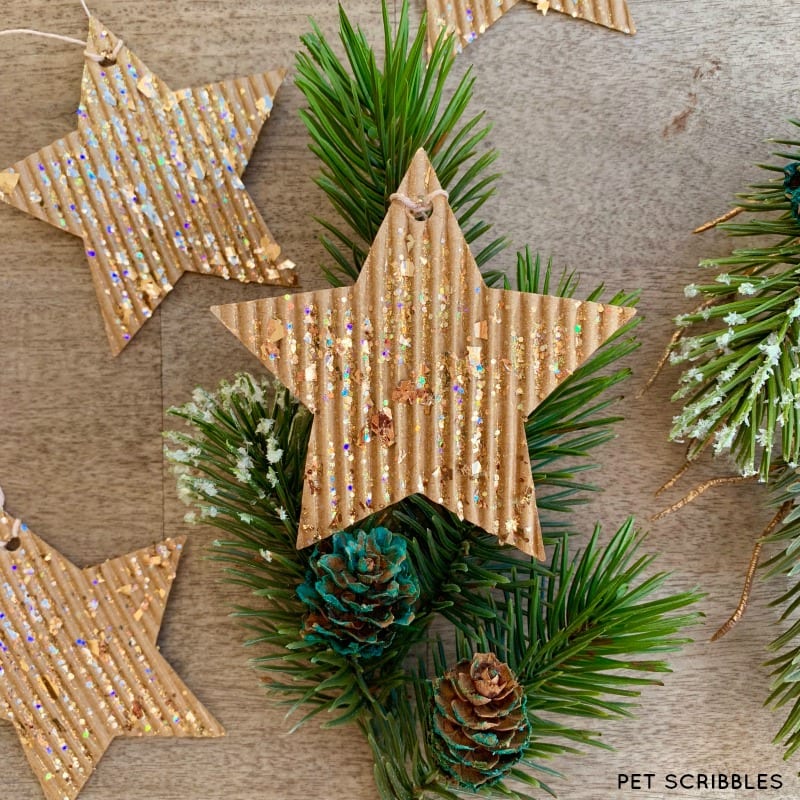 Two more heart DIYs!
Here are two more heart-shaped ideas to inspire your crafting!
Click on the links below to see my full tutorial with lots of helpful images.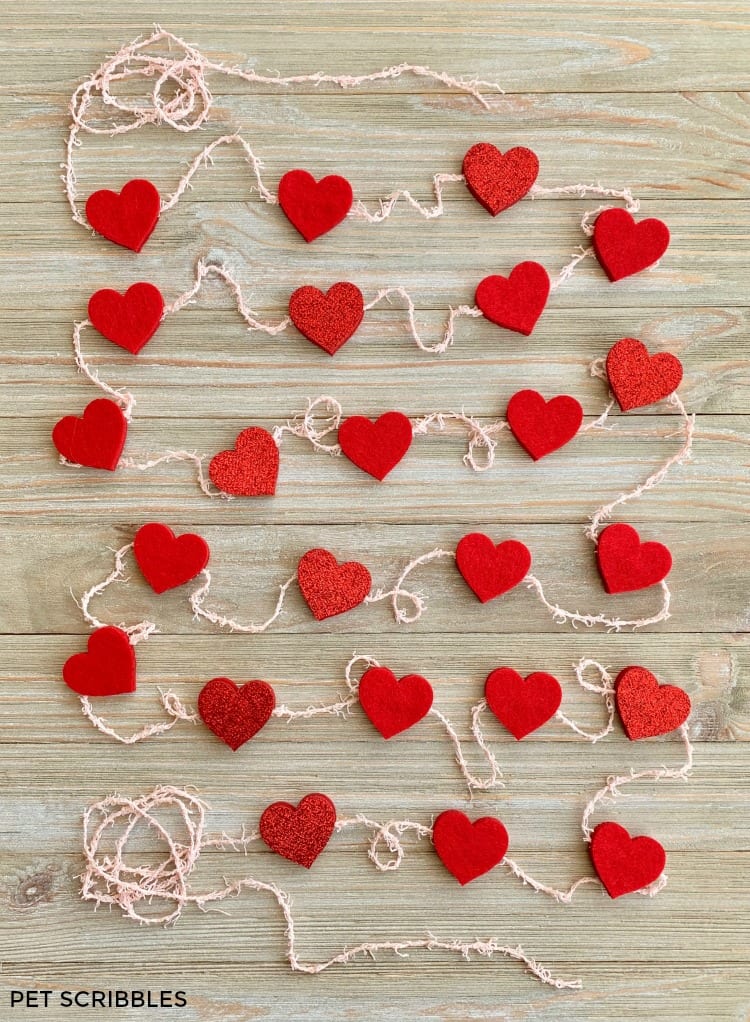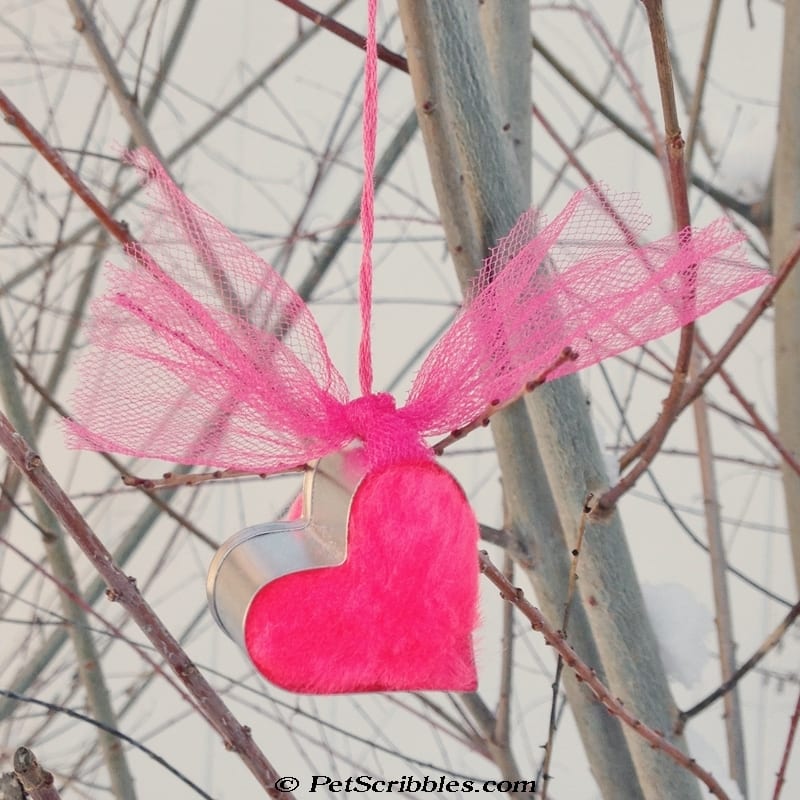 Happy crafting!