Make a Glitter Polka Dot Witch Hat with Feet for Halloween! It's simple to do when you use a Halloween headband with feet already attached!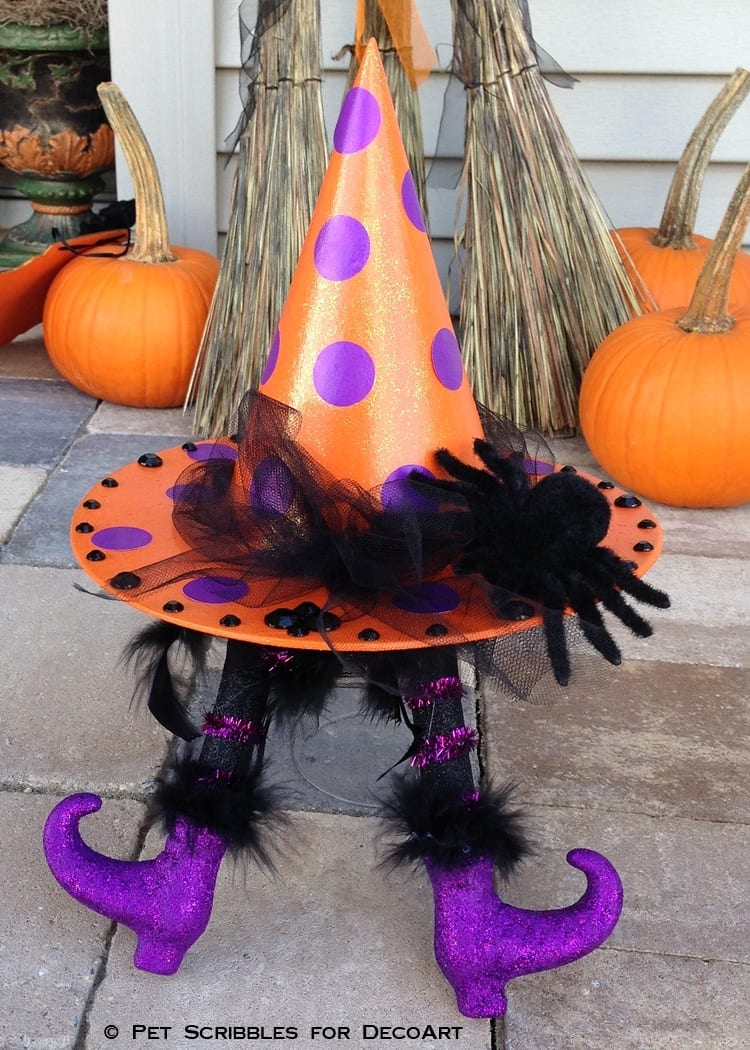 DecoArt asked me to come up with a fun Halloween party decoration for their website. (I'm a broken record, but I love working for DecoArt!)
As soon as I saw the headband (below, left) at Michael's, I knew what I was going to make because the headband had witch legs and feet attached to it! Hooray!
I found the paper maché witch hat in Michael's as well.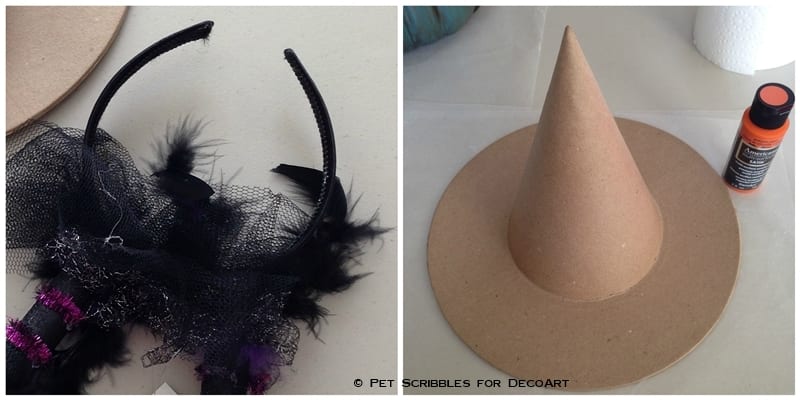 Although the witch shoes were already painted and glittered, I went over them with the purple colors I used elsewhere in this project so everything matches perfectly.
To make the polka dots, I came up with a little trick to make my own adhesive-backed dots in any custom color I want. It all starts with those basic, white office supply labels.
Here's a sheet of white labels that I painted in Purple Rain craft paint (from DecoArt) before I glammed them up in one more easy step!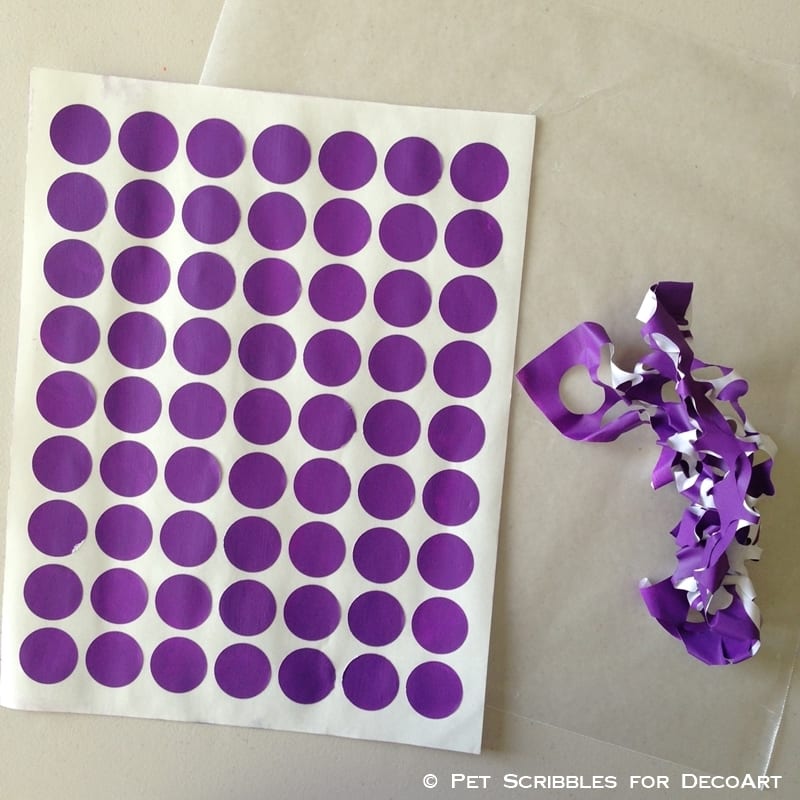 You can see exactly how I made the polka dots as well as the complete witch hat, plus a list of supplies and step-by-step images, over at DecoArt's website!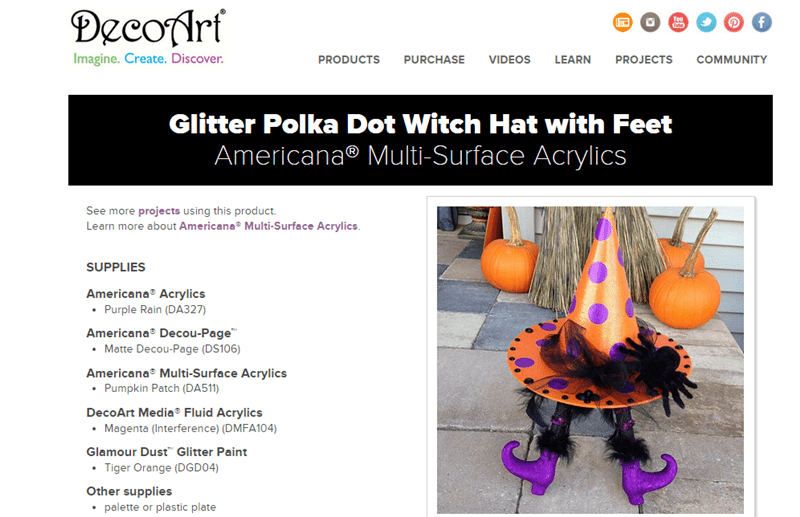 Click the above image or click here:
Glitter Polka Dot Witch Hat with Feet on DecoArt.com!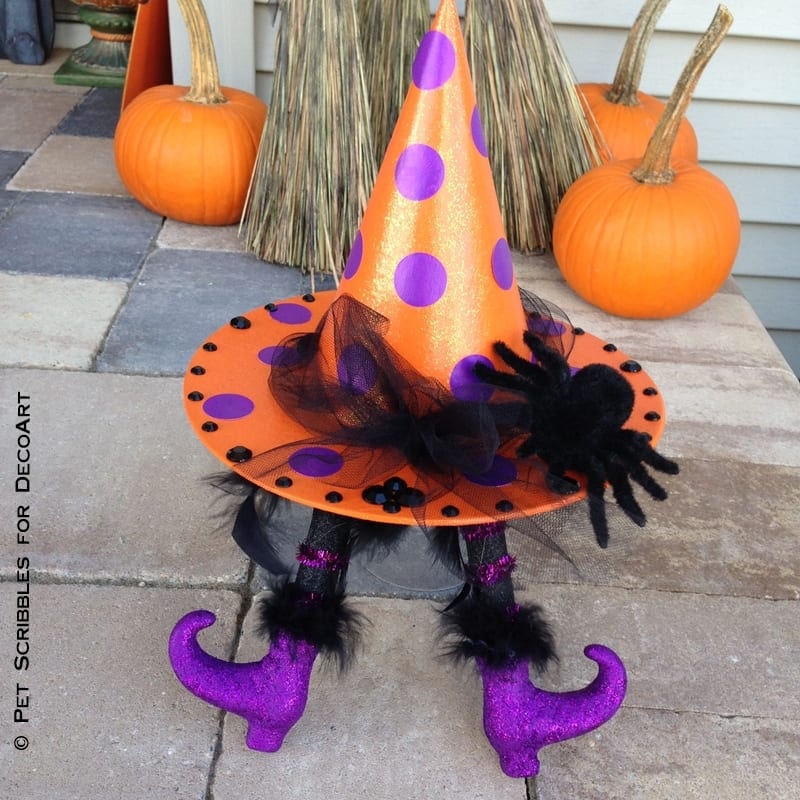 Are you all set for Halloween?
Happy crafting!
~Laura