Make a Glitter Polka Dot Witch Hat with Wicked Witch Legs for Halloween! It's simple to create using a Halloween headband with witch legs already attached!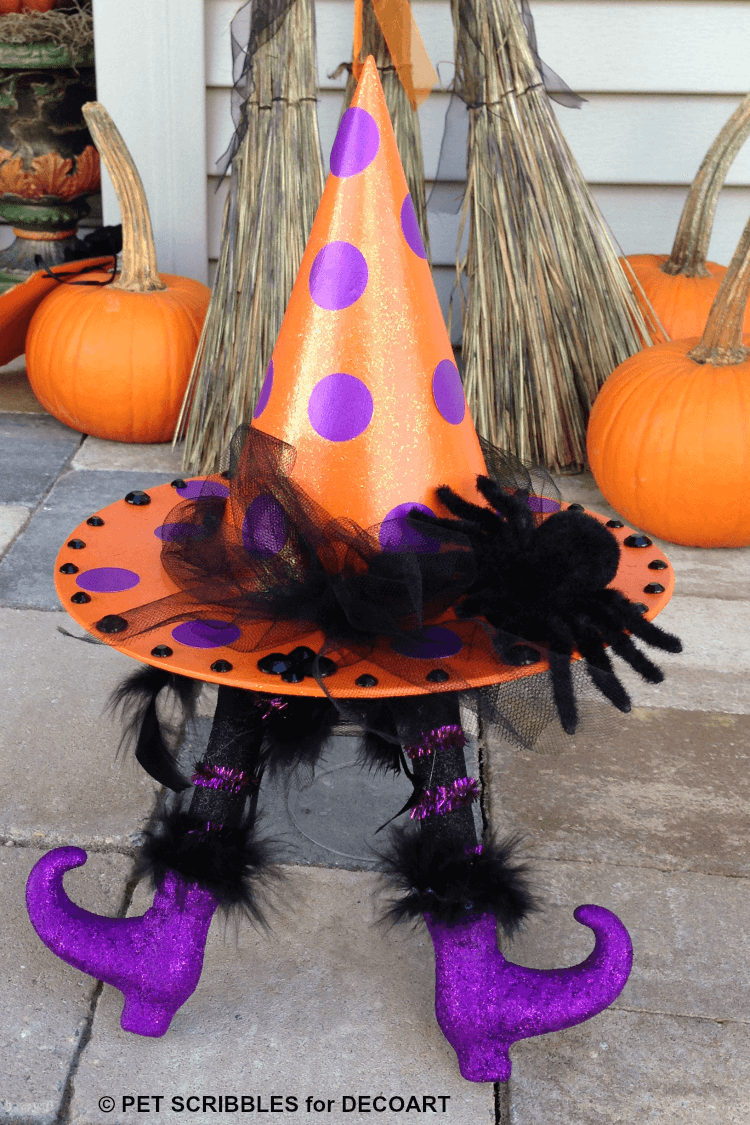 DecoArt asked me to come up with a fun Halloween party decoration for their website, and I knew this was going to be a fun project!
FTC Disclaimer: I received products to try out from DecoArt for this project. This witch hat with wicked witch legs, however, is 100% my own project!
I found a Halloween headband at Michael's with wicked witch legs attached. Why not add a witch hat to those witch legs for a fun Halloween porch display? Hooray!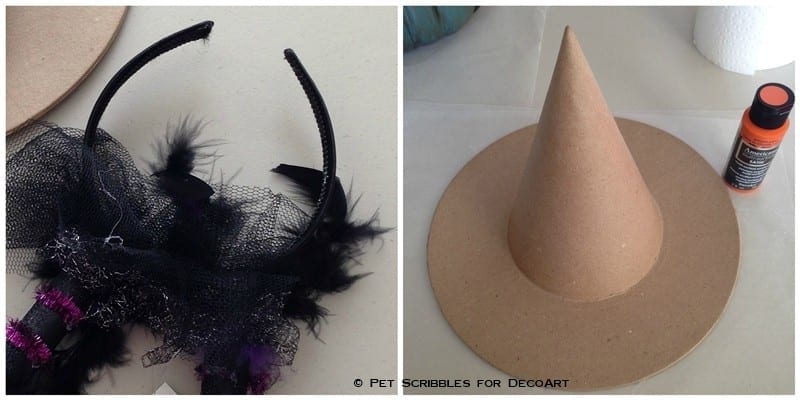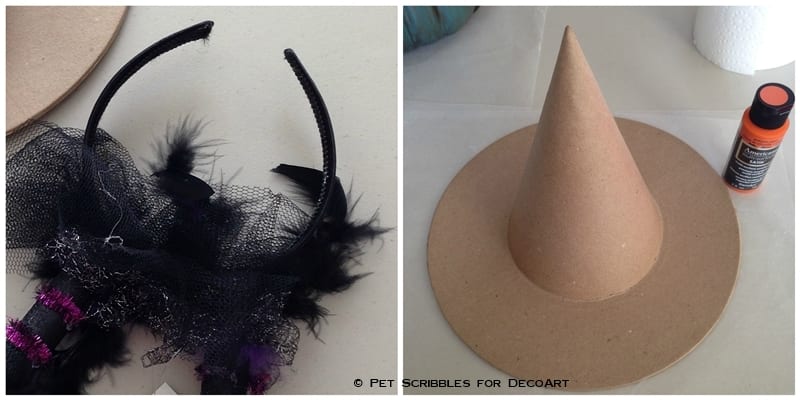 The witch shoes were already painted and glittered. I went over them with the same purple color I used on the hat so it matches perfectly.
You can use whatever Halloween colors you want. Use these wicked witch legs shown on Amazon for inspiration!
To make the polka dots, I came up with a little trick.
You can make make your own adhesive-backed dots in any custom color you want. It all starts with basic white office supply labels, in. a 1-inch circle.
Here's a sheet of white labels that I painted in Purple Rain craft paint (from DecoArt). I glammed them up in one more easy step!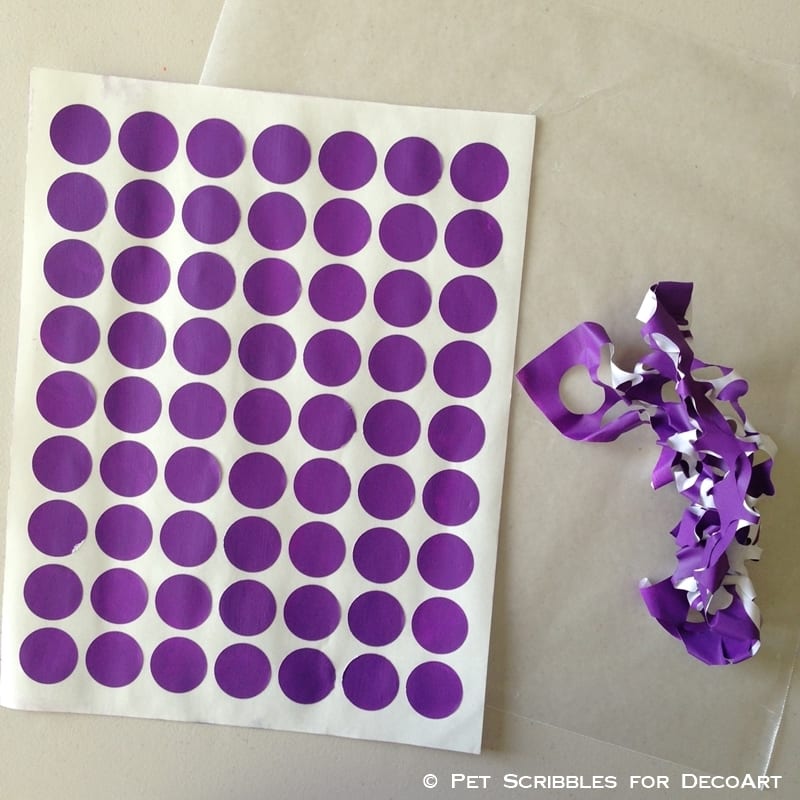 See how I created this, plus a list of supplies and step-by-step images, over at DecoArt's website!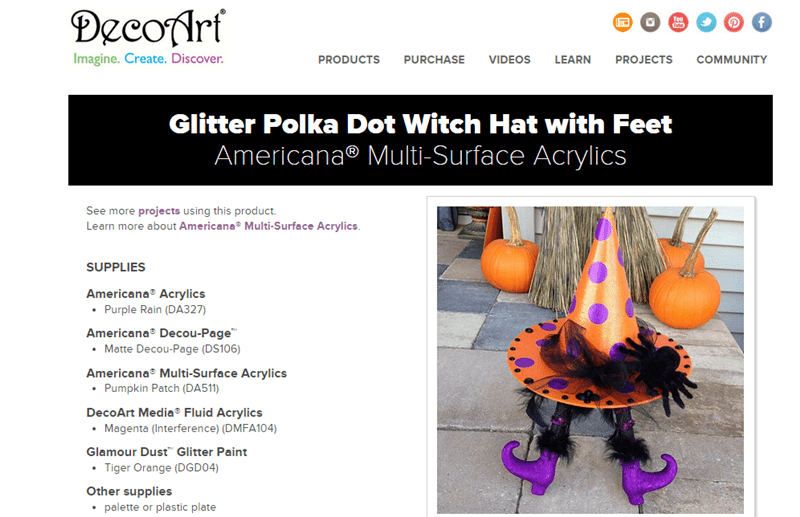 Click the above image or click here:
Glitter Polka Dot Witch Hat with Feet on DecoArt.com!
I love the way these wicked witch legs stick out from underneath the witch hat!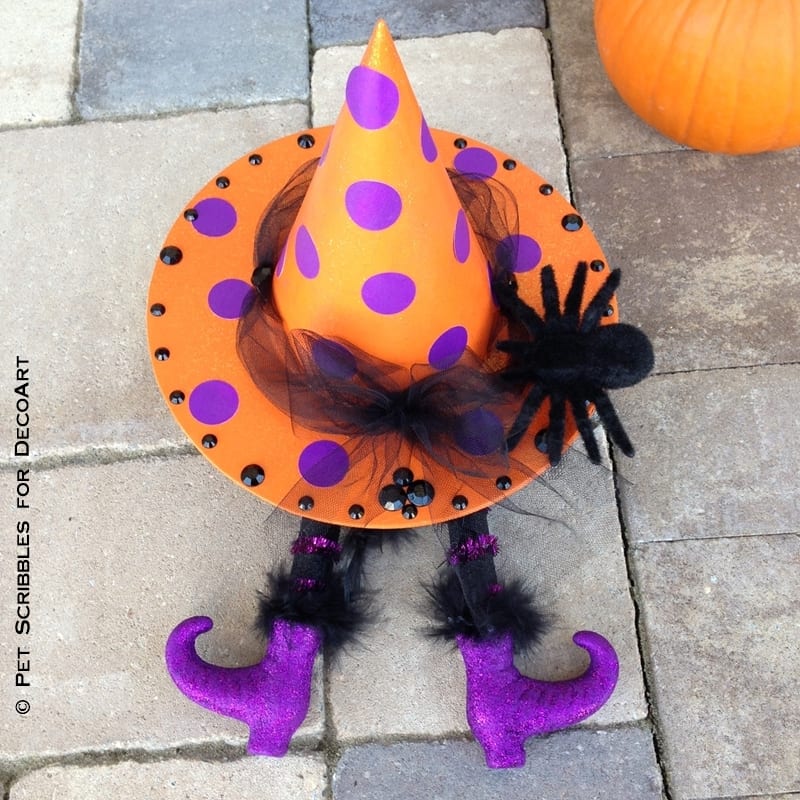 Are you all set for Halloween?
Here's another easy project: a broom parking sign (with brooms). I share a super-easy trick for the lettering using stick-on letters that you paint whatever color you want!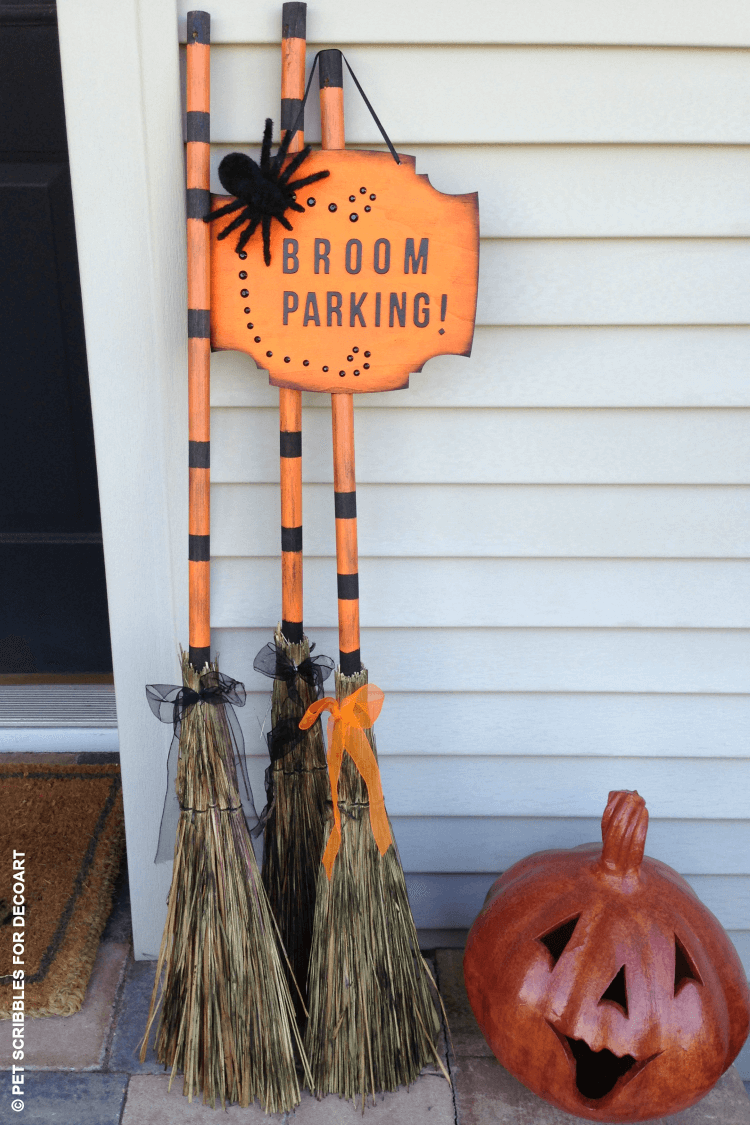 Happy Halloween crafting!