Make a simple and elegant Thanksgiving garland that matches your home decor, using a miniature rosette garland kit and some wood letters. I've got all the details plus a short video tutorial too!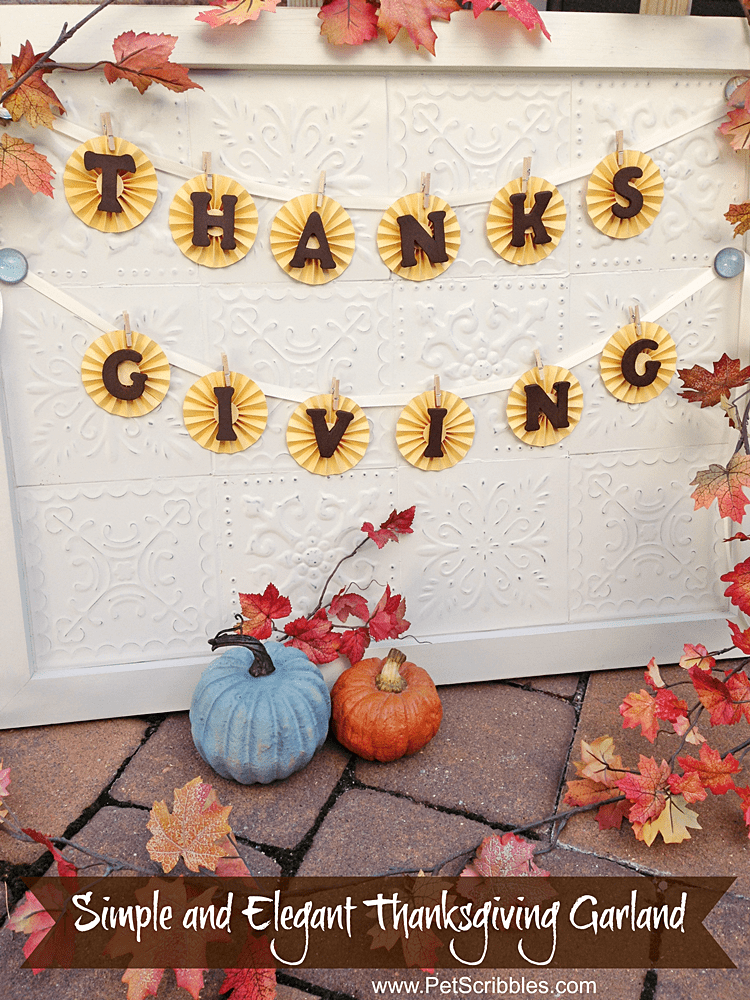 This project and video tutorial are sponsored by Darice Crafts. All opinions and ideas are most definitely my own!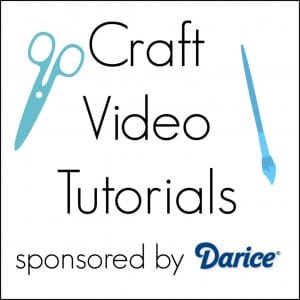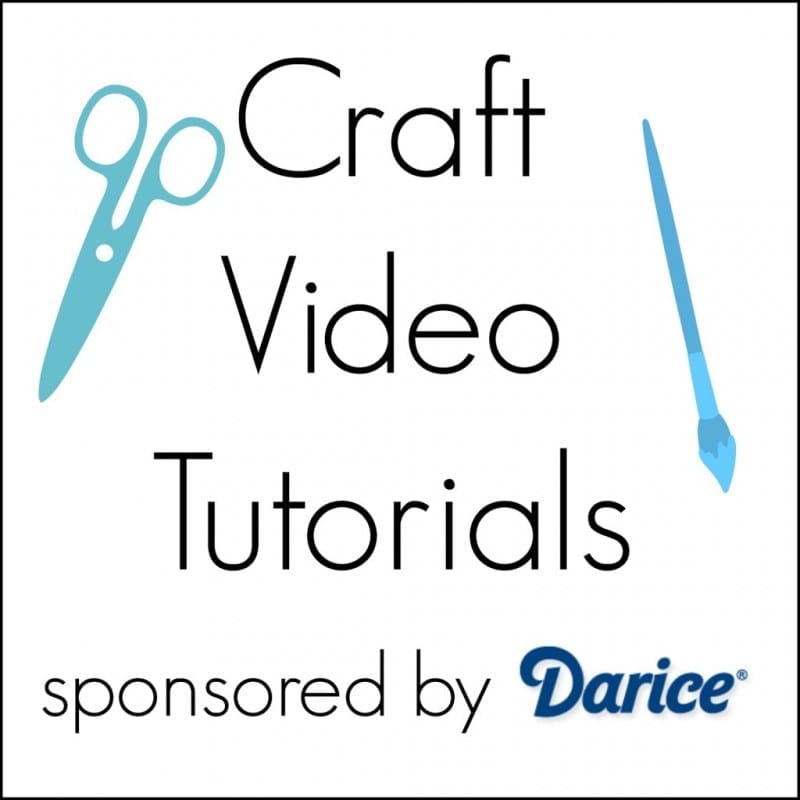 How do you decorate for Thanksgiving?
If you're like most people, you decorate in the colors of the Autumn season. But what if you want to decorate for a holiday but also still match your home decor colors too?
It's easier than you might think, as I personally found out when I set out to make this simple Thanksgiving garland.
I challenged myself to come up with a garland that would match our Breakfast Room colors. It's a difficult room to photograph well, but I do have one semi-decent picture of the room from last Christmas:
I wanted to hang a Thanksgiving garland in front of the fabric window valances.
Here's a close-up of the fabric swatch I hang onto, when shopping for accessories or color-matching: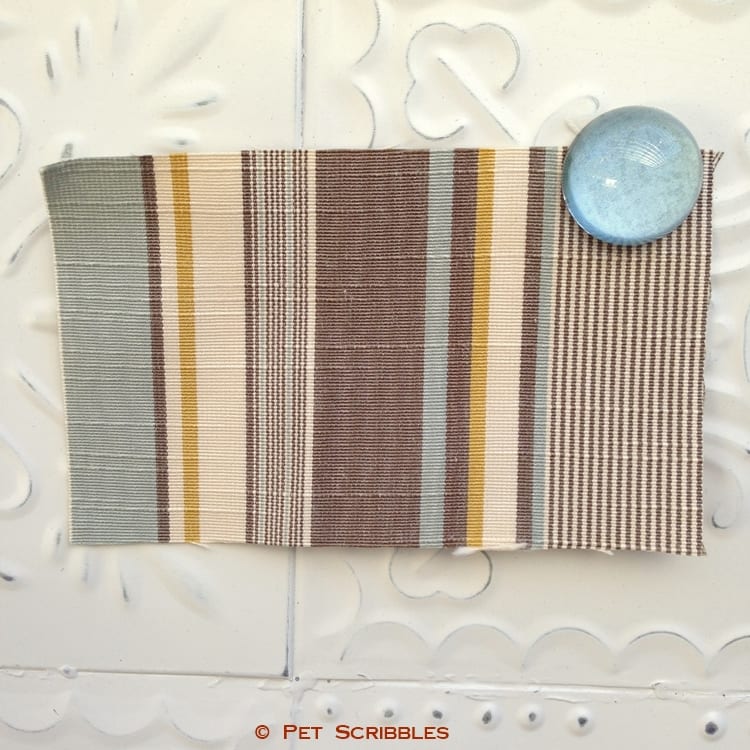 It's a pretty room, and we love all of the windows looking into our backyard gardens!
But I digress!
Simple and Elegant Thanksgiving Garland
I found everything I need to make a simple and elegant Thanksgiving garland that matches our colors perfectly from Darice Crafts.
And what's even better?
It was super easy to put together, yet looks like something that might have taken hours to do! In other words: it's an easy garland to make, but looks professionally done!
I made this short video tutorial to walk you through how easy this is to create. (Supplies are listed below in this post.)
In the video, I mentioned the subtle pattern on the mini rosettes. Here's a close-up image: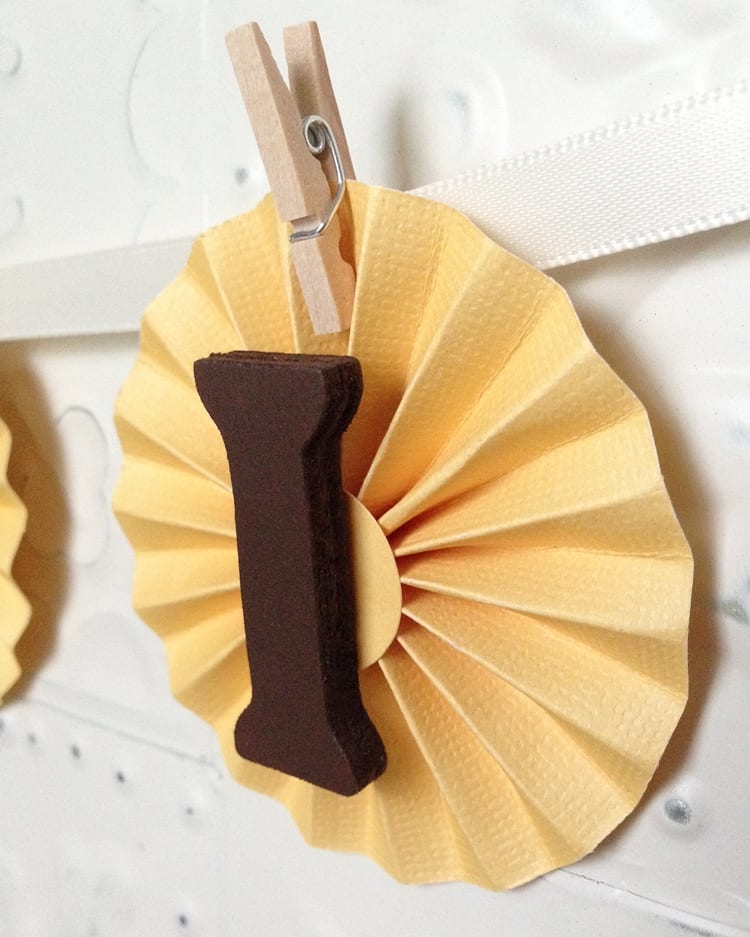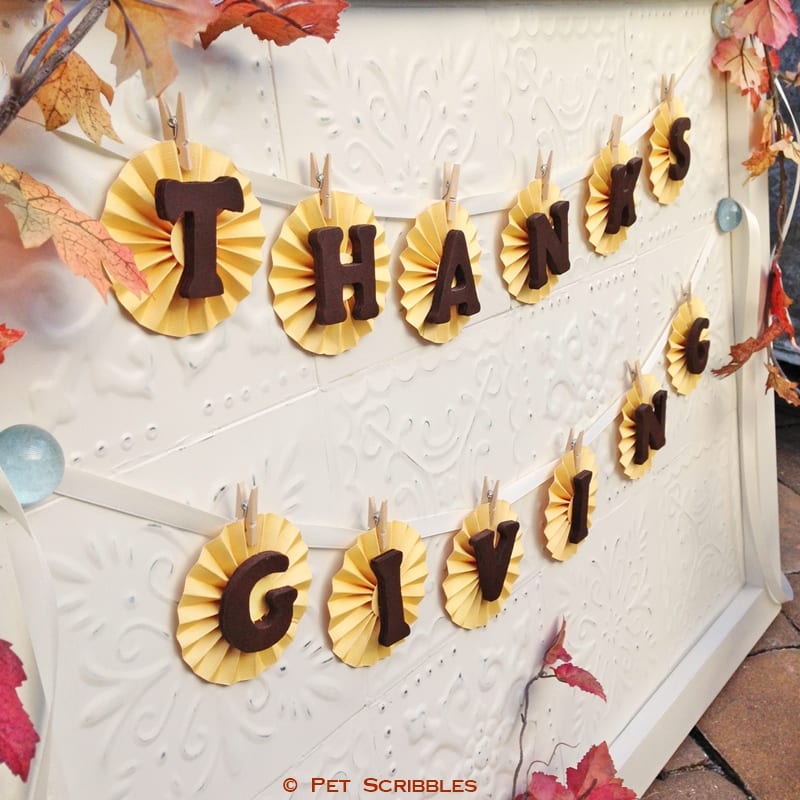 Supplies: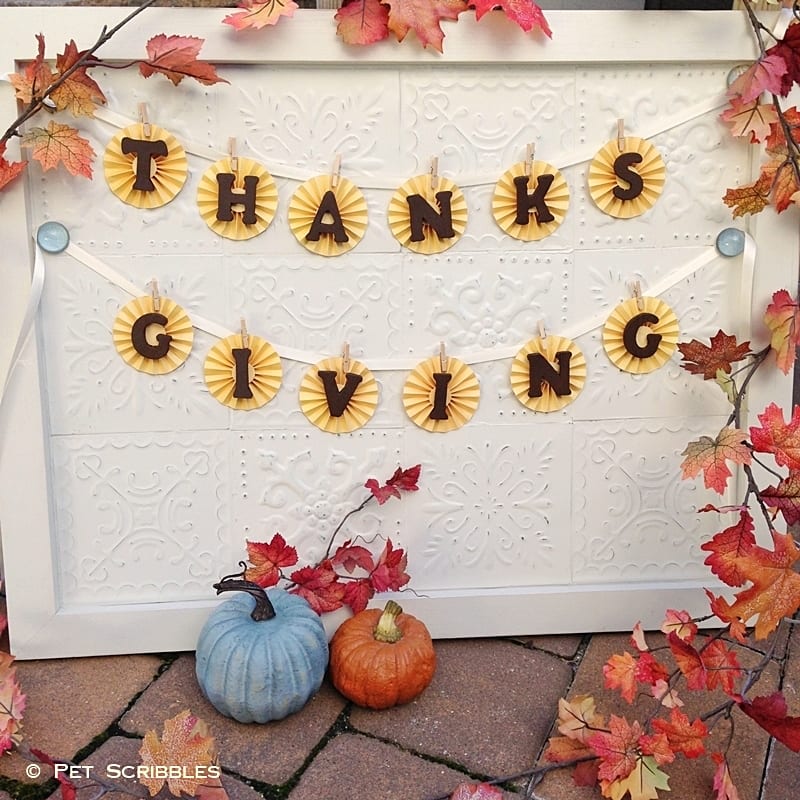 Happy crafting!
~Laura