This Broom Parking Halloween Decor is a fun display you can use indoors or out! It's simple to put together and includes my awesome trick to make lettering on a sign super-easy!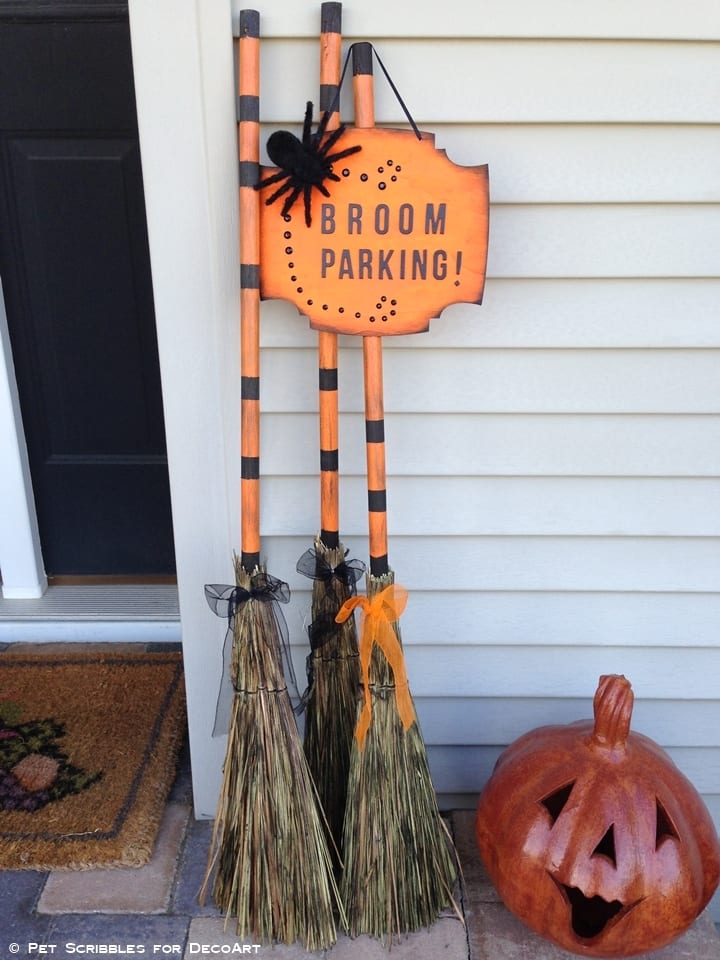 DecoArt asked me to come up with an outdoor Halloween decor display, and with a visit to the local craft store I knew just what I wanted to do:
Broom Parking Halloween Decor!
Here's what I purchased: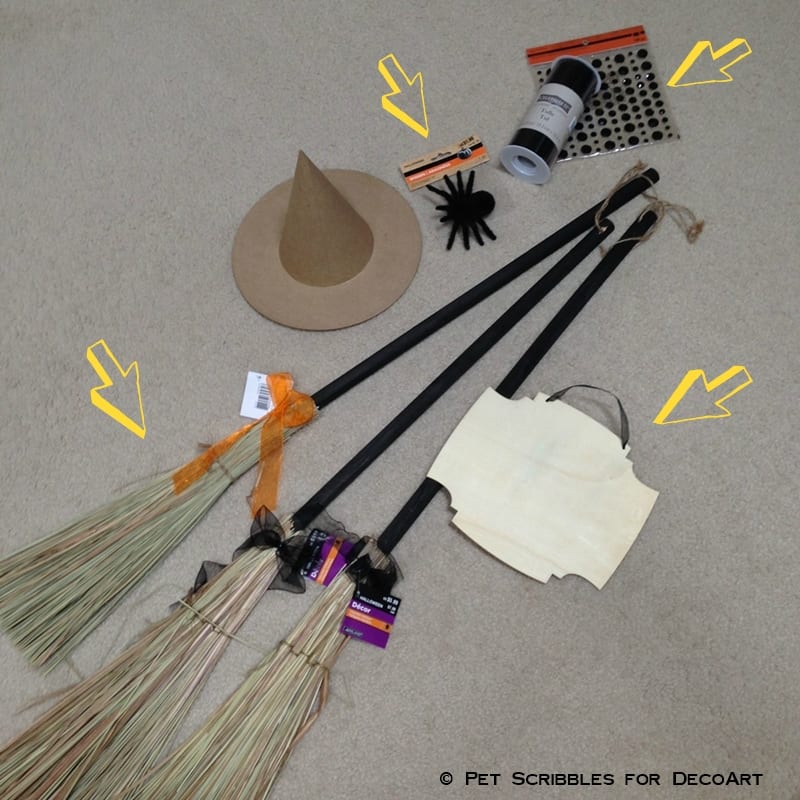 From the picture above, I got three witch brooms, already painted black with ribbons included; a fuzzy tarantula spider on a clip to attach to anything; a package of black gems; and a blank unfinished plywood sign.
I already had the other supplies I needed, including orange and black paint which I used to make the broomsticks more snazzy!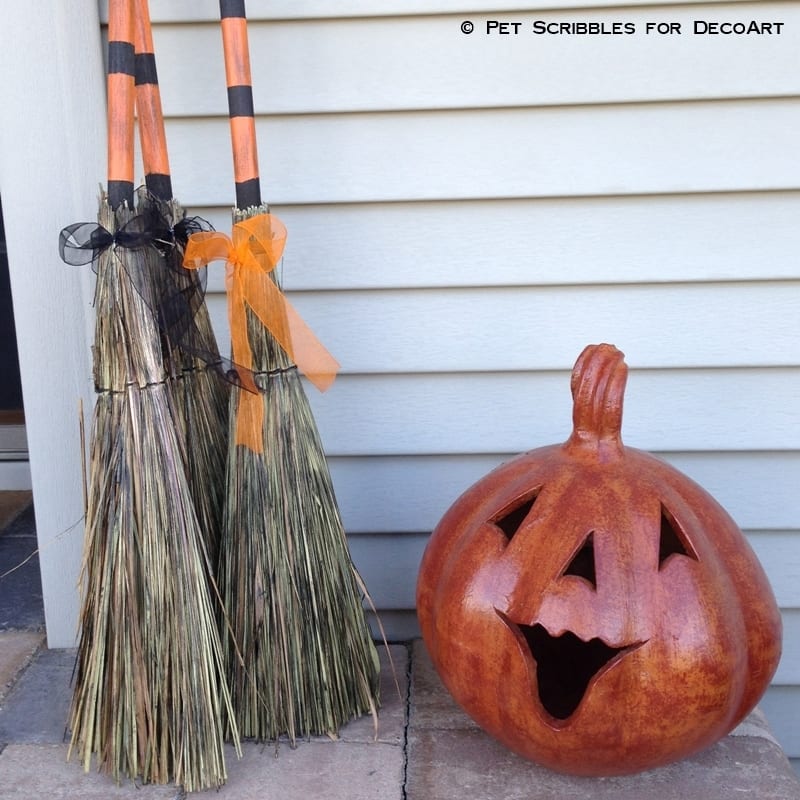 The paint I used was DecoArt's Americana Multi-Surface Acrylic – a wonderful indoor/outdoor paint.
This is an easy paint to work with (comes in those little craft paint bottles at the craft store) and goes on smoothly.
It also dries fast! We like that!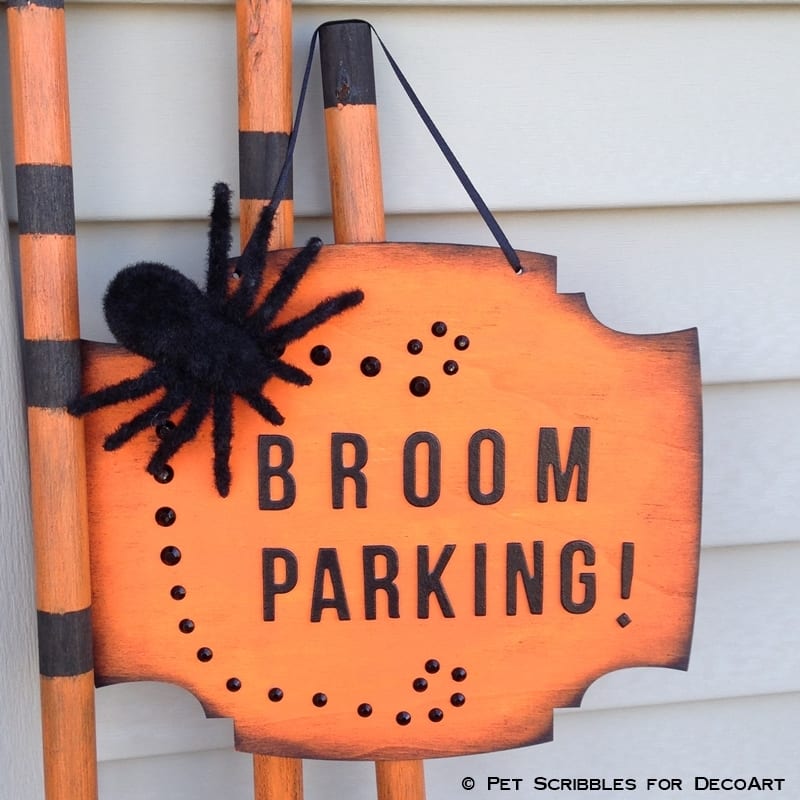 The Broom Parking sign features a little trick of mine. Actually, it's the first time I tried this trick — and it worked — so you can bet I'll be doing it again in future projects!
The trick is the lettering. No need for transfer paper, or hand-painted lettering, or alphabet stencils.
I did something much easier!
And yes I'm teasing you, because I want you to click over to see my tutorial for DecoArt! I love working for them and hope I can send some of you over to their website to see what I made!
You can see my full tutorial, along with step-by-step photos, on DecoArt.com!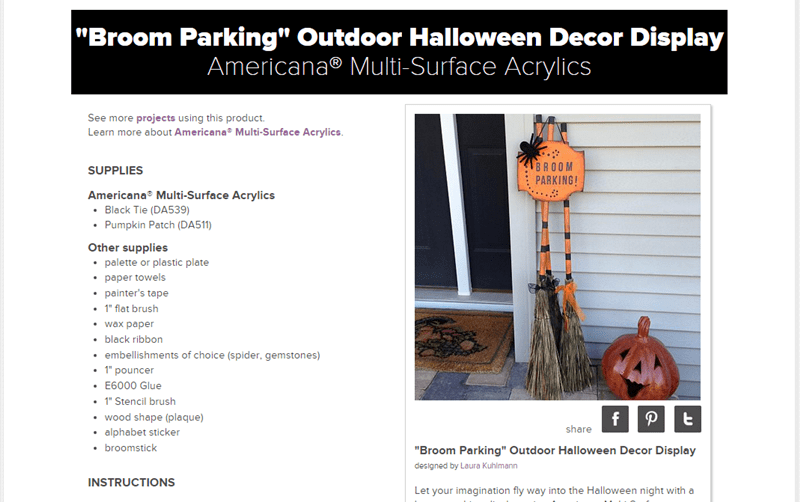 To view the tutorial just click on the image above or click on the link below:
"Broom Parking" Outdoor Halloween Decor Display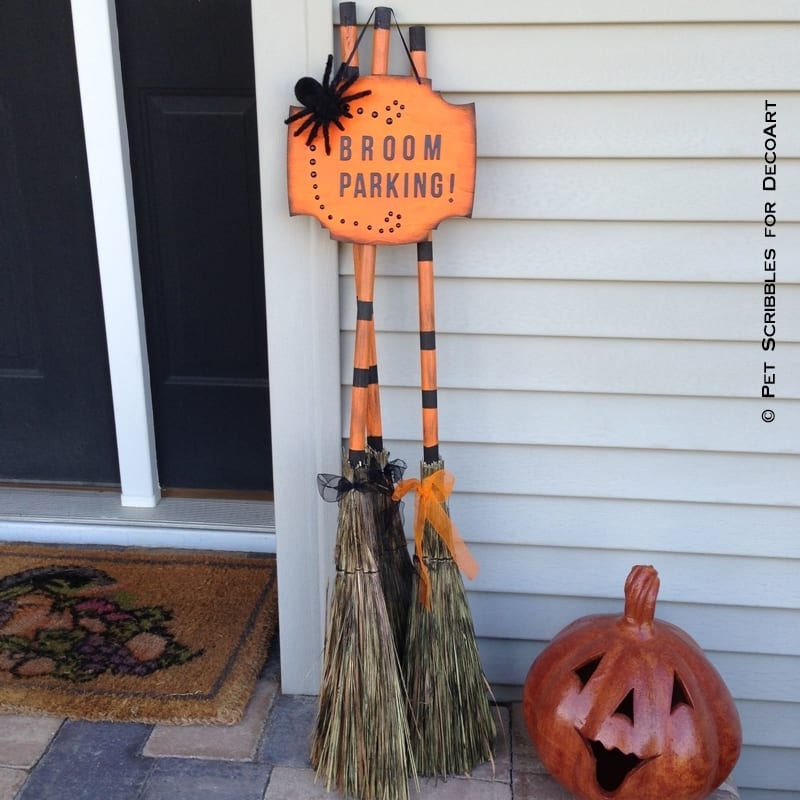 Let me know what you think of my lettering trick!
Happy crafting!
~Laura