Farmhouse Style Magazine's inspiring Holiday issue just came out today, and includes my wood slice ornament! You can learn how to easily make one with my step-by-step tutorial.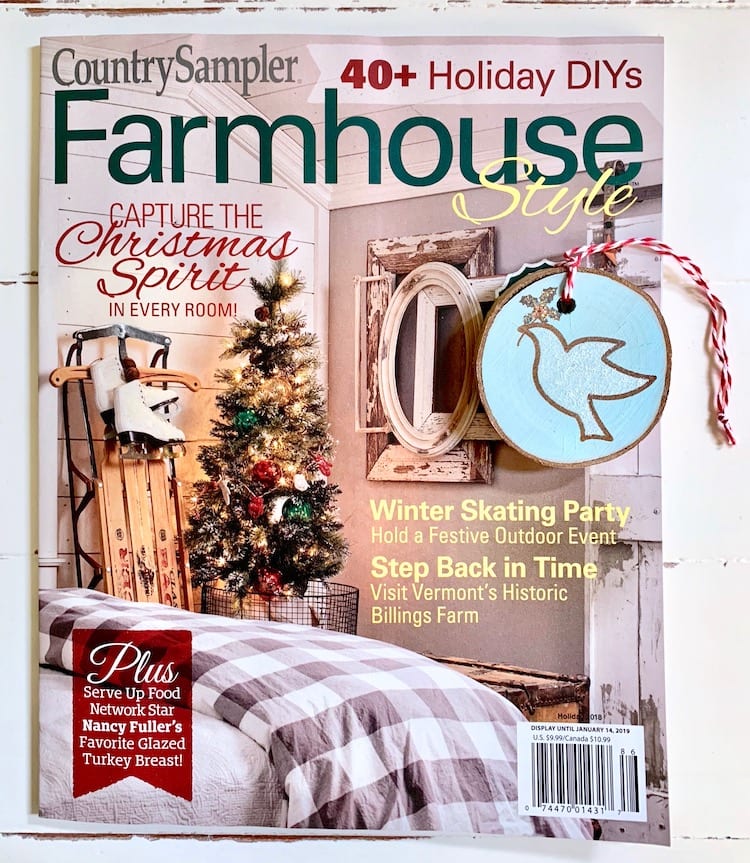 One year ago . . .
What a difference a year makes!
One year ago on October 16th, I had double-hip replacement surgery.
While I sorely (pun intended) needed that surgery, it was difficult starting the long recovery process while crafting for the holidays at the same time.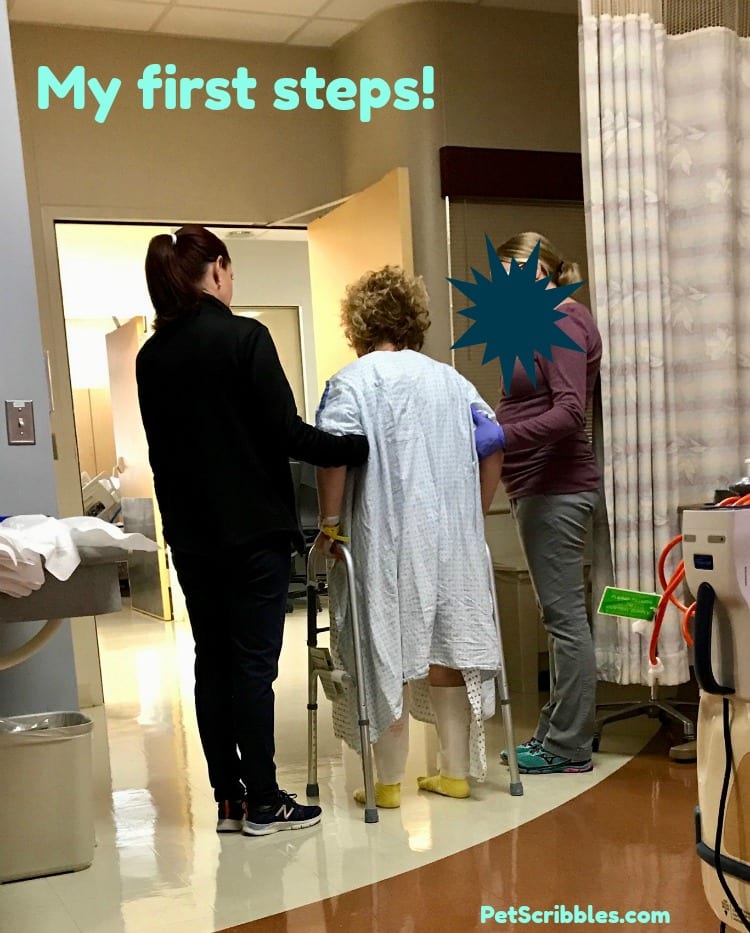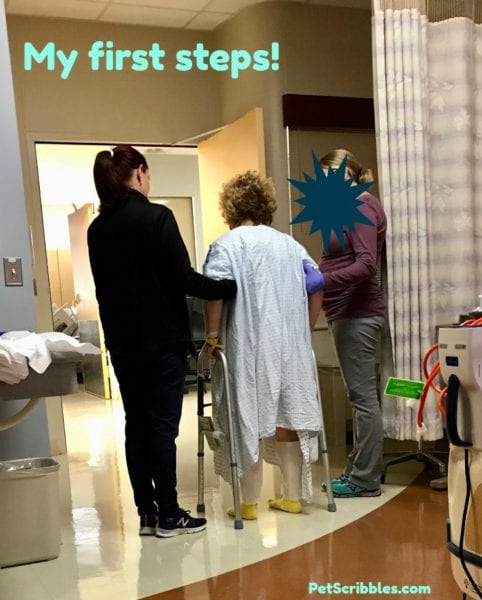 For example, as a craft blogger this is my busiest season working on jobs for companies who hire me to feature their products in my craft tutorials.
I need to be mobile when crafting, washing paintbrushes, grabbing supplies from my shelves, etc.
Dove Ornament
My Dove Ornaments are one of the many craft projects I created last year for Simply Stamps.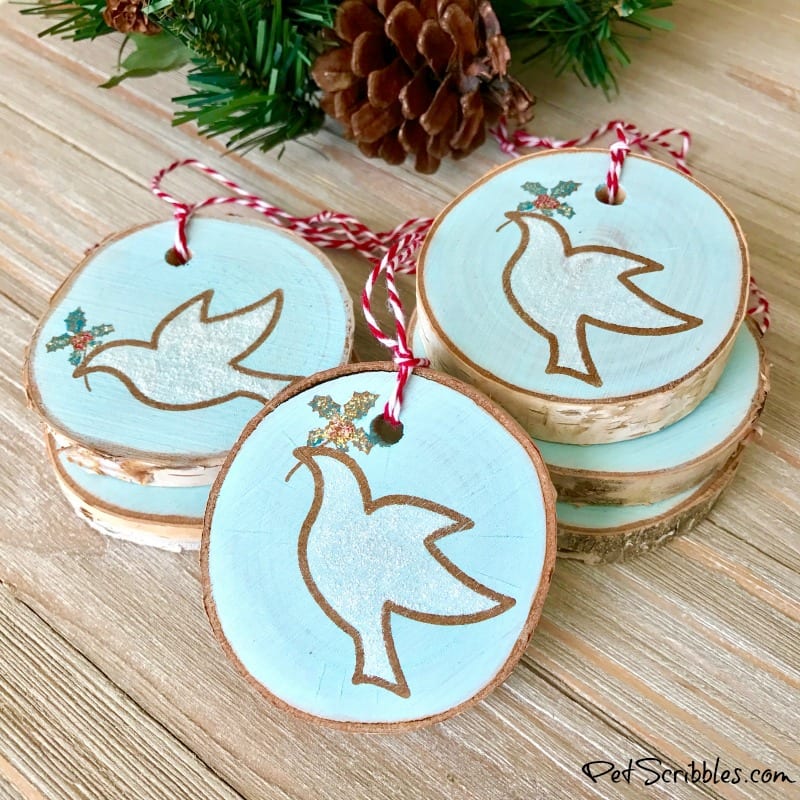 Crafting while using a walker to move around my craft room just wasn't that easy.
Therefore, I love how these ornaments turned out!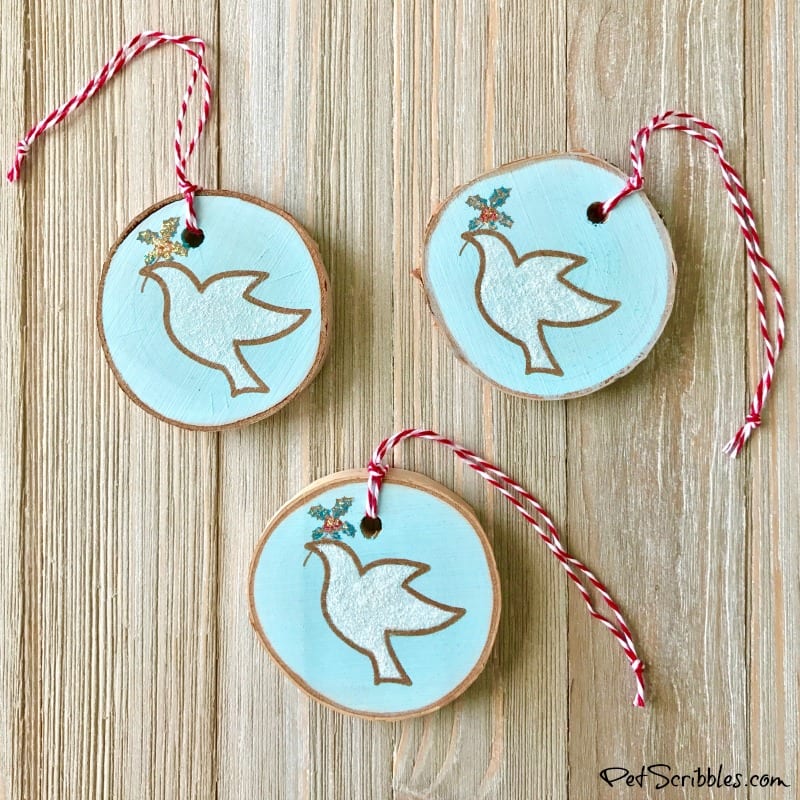 Click here for the full tutorial with step-by-step pictures: How to stamp charming wood slice ornaments for Christmas!
I featured the dove ornaments on our white Christmas tree in another Christmas campaign I created for Tree Classics.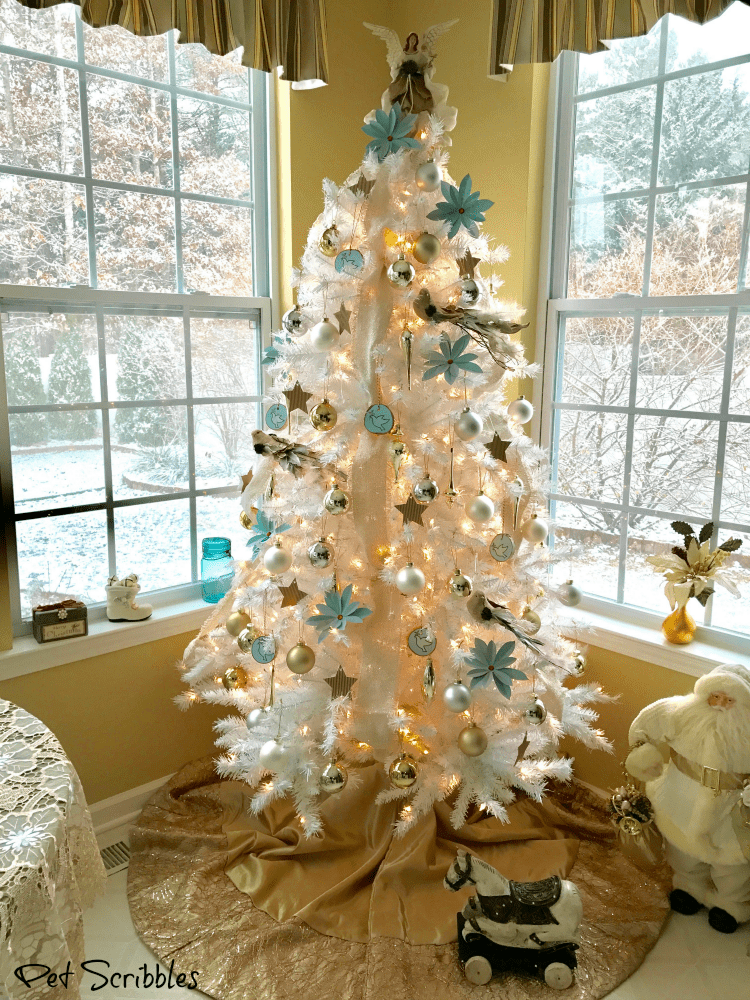 One year later . . .
As I said earlier: what a difference a year makes!
Today, I'm thrilled to share with you that my dove ornament tutorial is featured in the new holiday issue of Country Sampler's Farmhouse Style magazine!
Whoo-hoo!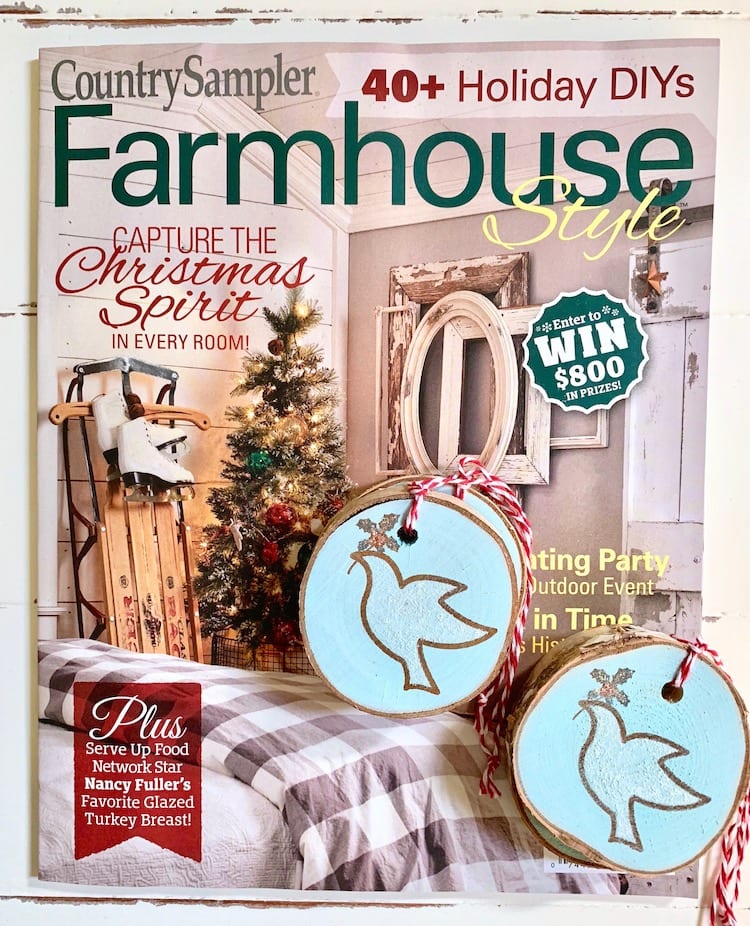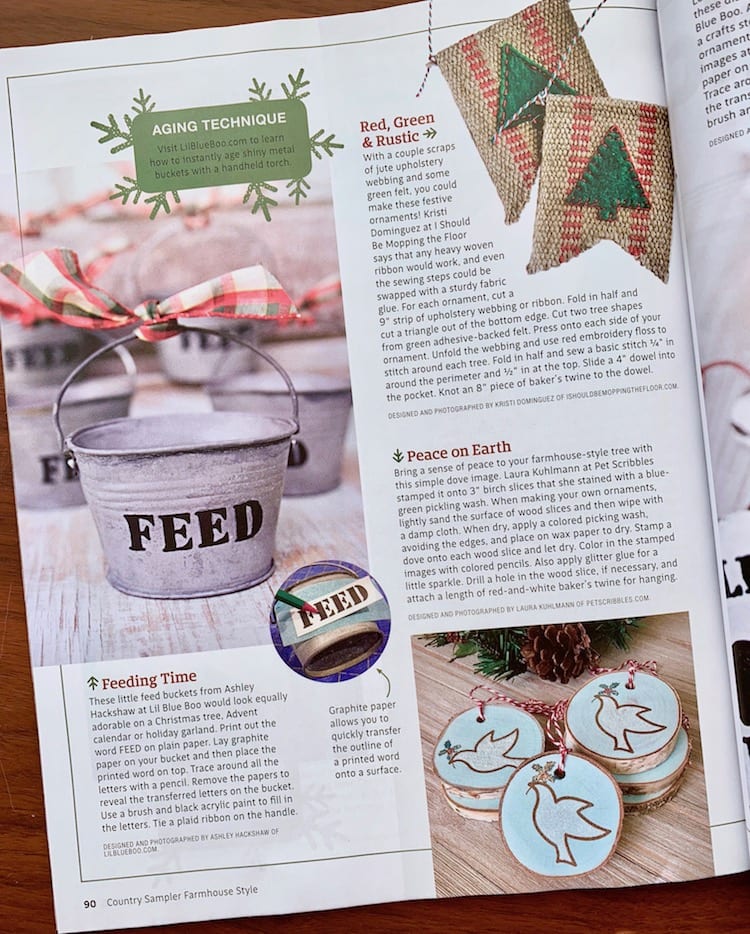 Farmhouse Style Magazine
I'm super excited that Farmhouse Style's editors loved my dove ornament!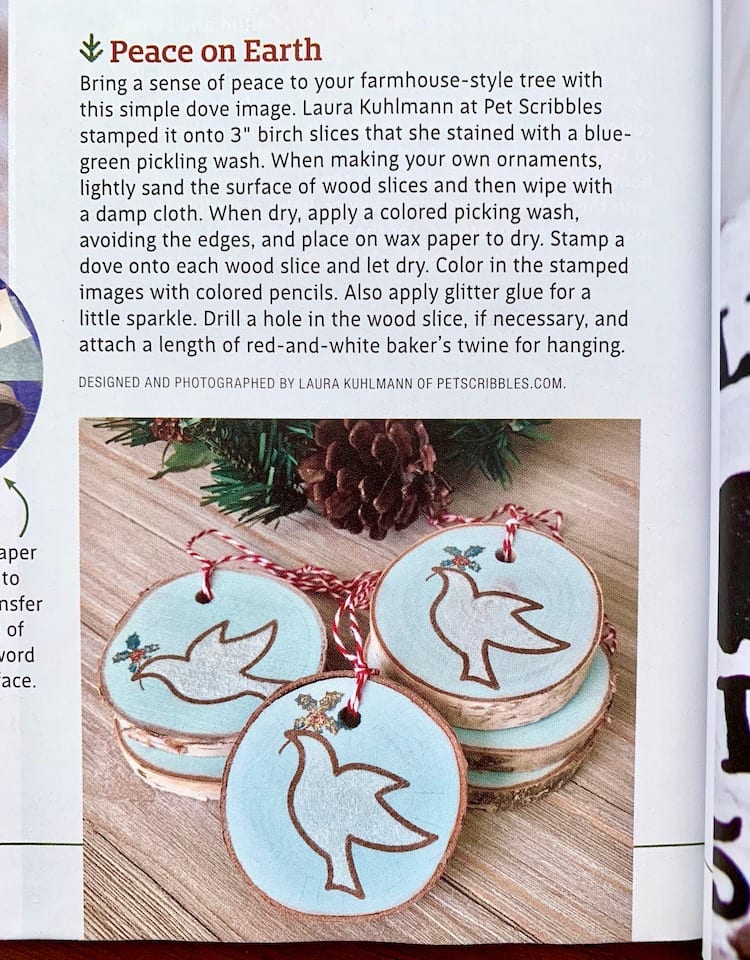 The new holiday issue of Farmhouse Style magazine is out today — October 16th!
The holiday issue contains farmhouse goodness, decorating inspiration and easy DIYs, plus several tours of stunning farmhouse homes decked out for the holidays.
If you adore all things farmhouse, you will love this magazine.
More Farmhouse Style Ornaments
I'm also delighted to see so many projects from my DIY blogger friends in this magazine!
Here are three more ornaments featured in Farmhouse Style's holiday issue:
Plaid Meets Burlap Ornament by Angie of TheCountryChicCottage.net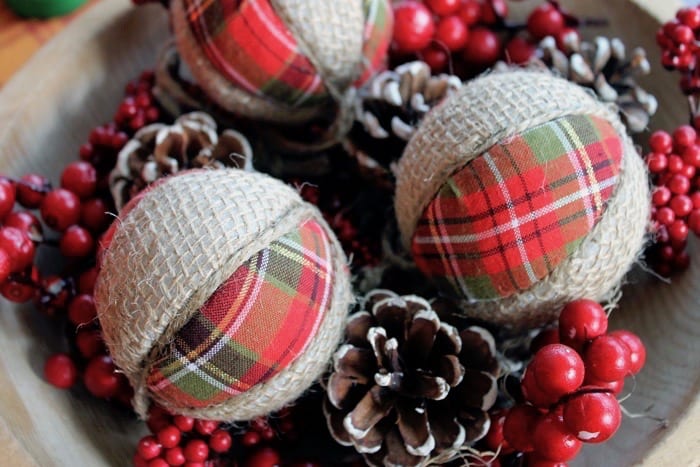 PInecone Blooms Ornament by Diane of AnExtraordinaryDay.net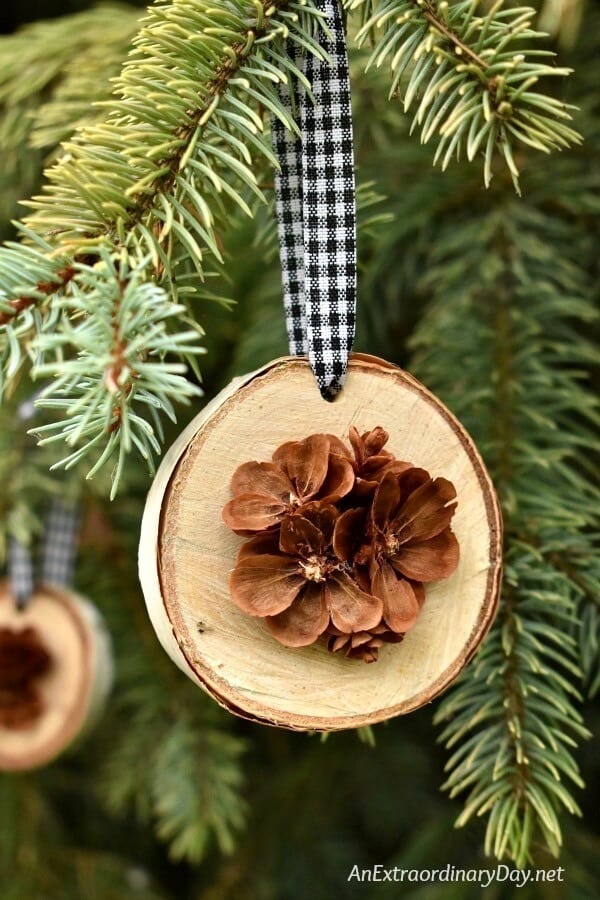 Away in a Manger Christmas Ornament by Carrie of LovelyEtc.com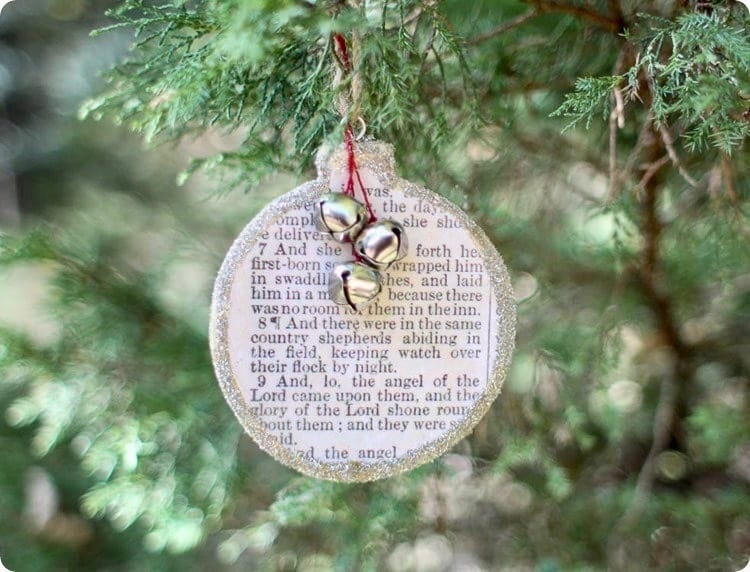 What a difference a year makes, indeed!
Today reminds me that we never know what the future holds for any of us.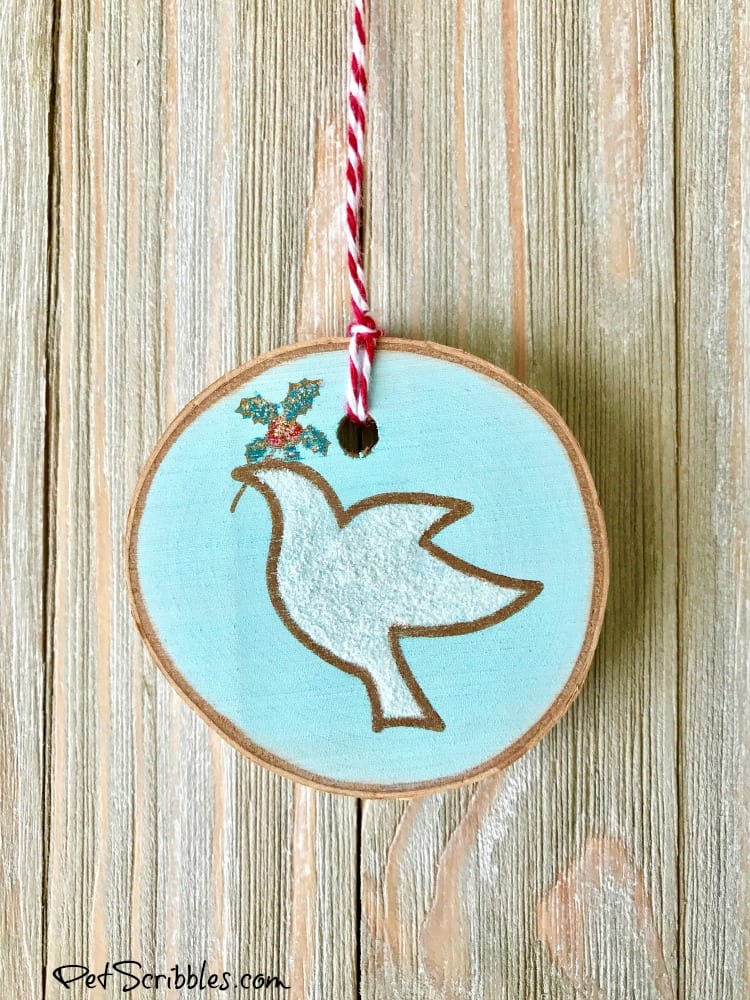 One year ago, it was hard to imagine me walking normally again someday.
For this reason, I feel much gratitude today.
And so, I hope you purchase and enjoy the holiday issue of Farmhouse Style magazine!
Happy holiday crafting!
PS — Click below for one more Christmas project you can make with a simple stamp!