How to make decorative scrapbook paper magnets, and use your seasonal cardstock at the same time! A great way to use holiday scrapbook paper year-round!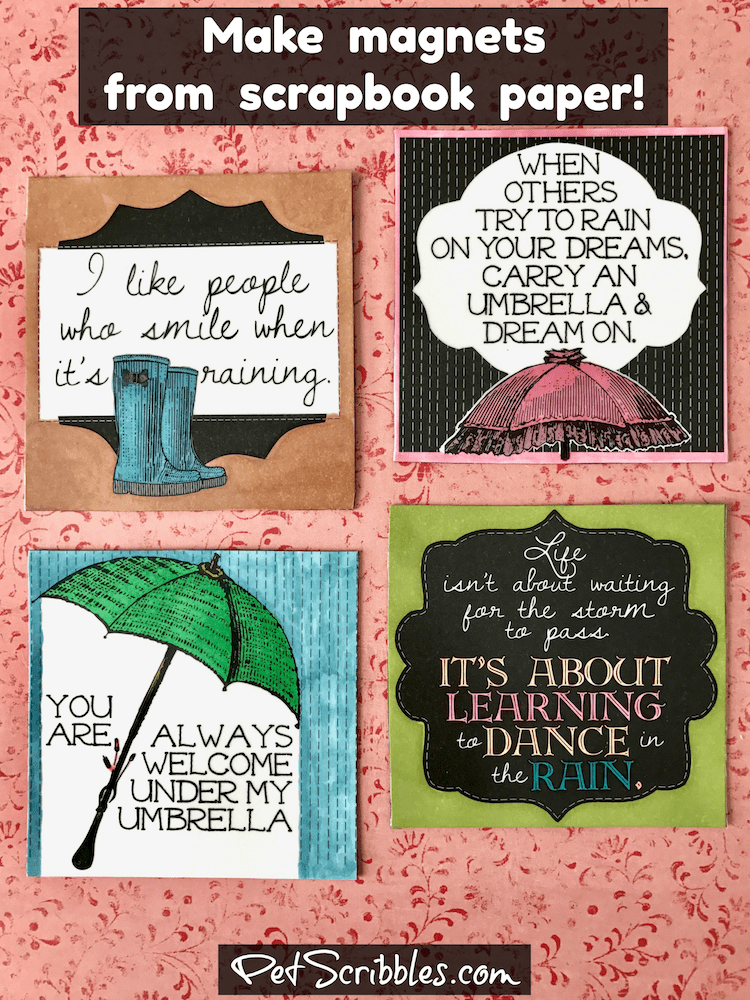 Back in June, I wrote a tutorial on how to make decorative magnets, using vintage coffee and tea-themed cardstock from Canvas Corp and my Xyron Creative Station . . .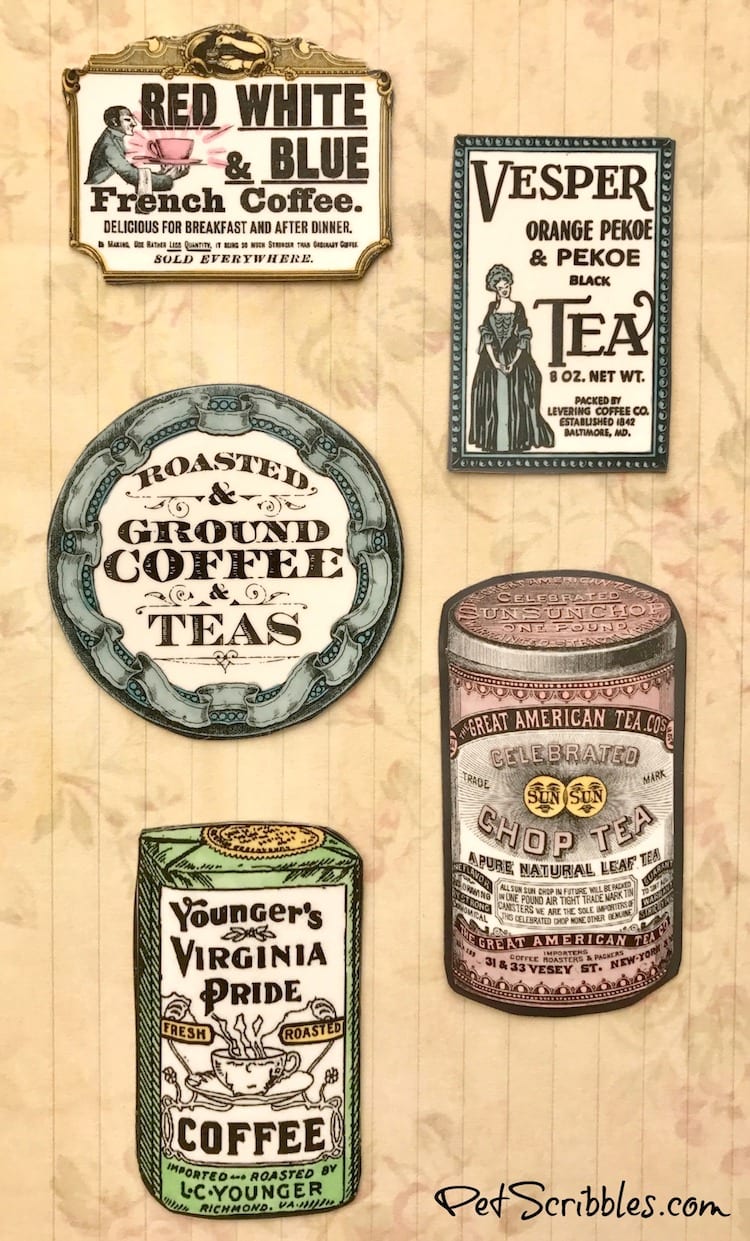 Ever since then, I've begun looking at my paper stash with fresh eyes for more magnet ideas.
The result is my latest batch of magnets, focused on rain.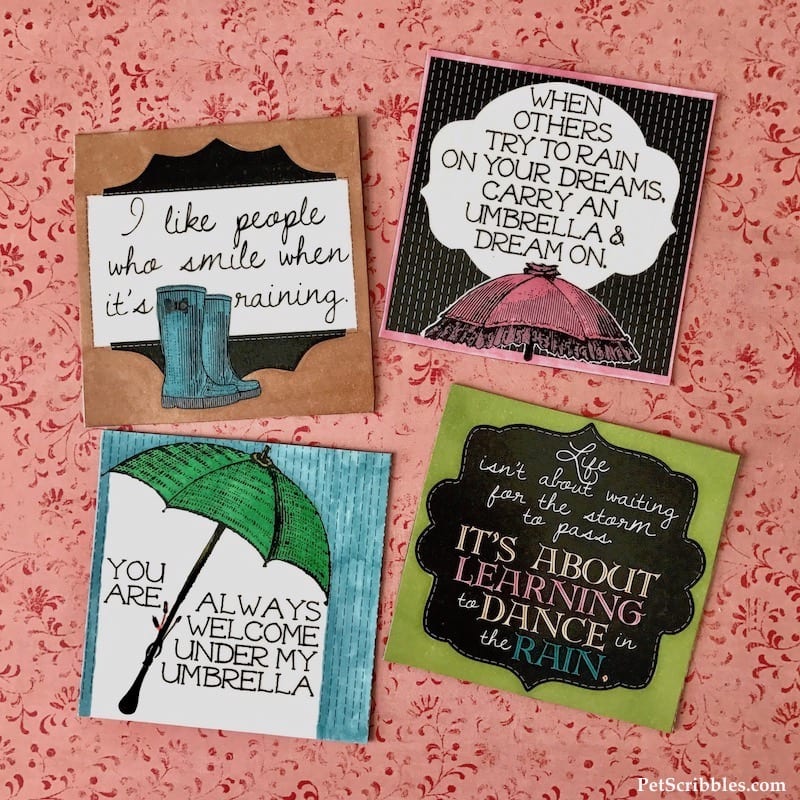 Although the images I used are from a Spring/Easter paper collection, you wouldn't know it once they are cut out and grouped together.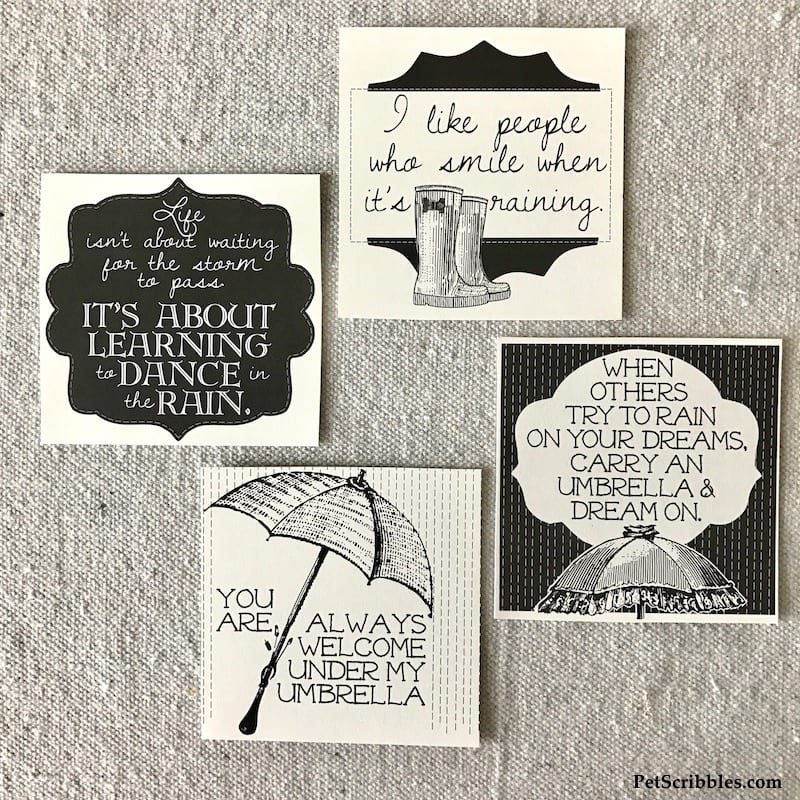 An instant collection — perfect for gift-giving!
I created these decorative scrapbook paper magnets in a similar way to how I made the coffee/tea magnets mentioned above.
Using my Xyron Creative Station is the key to making magnets from decorative cardstocks and scrapbook paper.
This new tutorial is on the Canvas Corp Brands blog — where I'm part of their Creative Crew!
Click the link below to see the complete tutorial:
How to make fun magnets from scrapbook paper!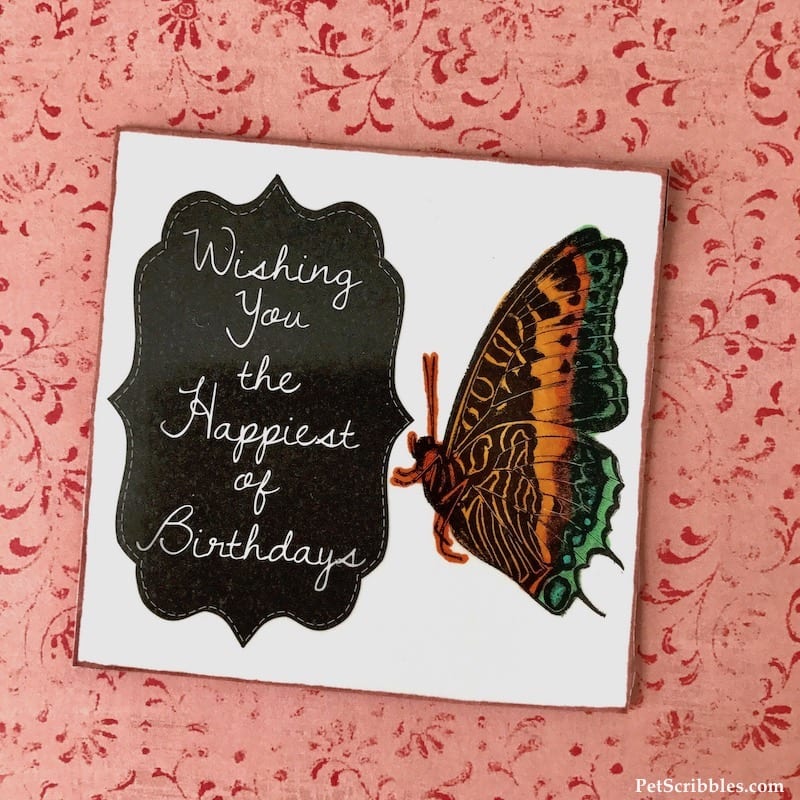 I also found this sweet butterfly image (above) from the Spring-Easter-themed paper that works perfectly for birthdays year-round!
So check out my new DIY over on the Canvas Corp Brands blog — and be sure to take another look at your own seasonal and holiday scrapbook paper with fresh eyes!
You never know what you might find!
Happy crafting!
~Laura