Can I repaint my painted pumpkins? Yes! I use my own painted pumpkin makeover to show you how simple it is to do. What a difference it makes! Time to refresh your pumpkin home decor!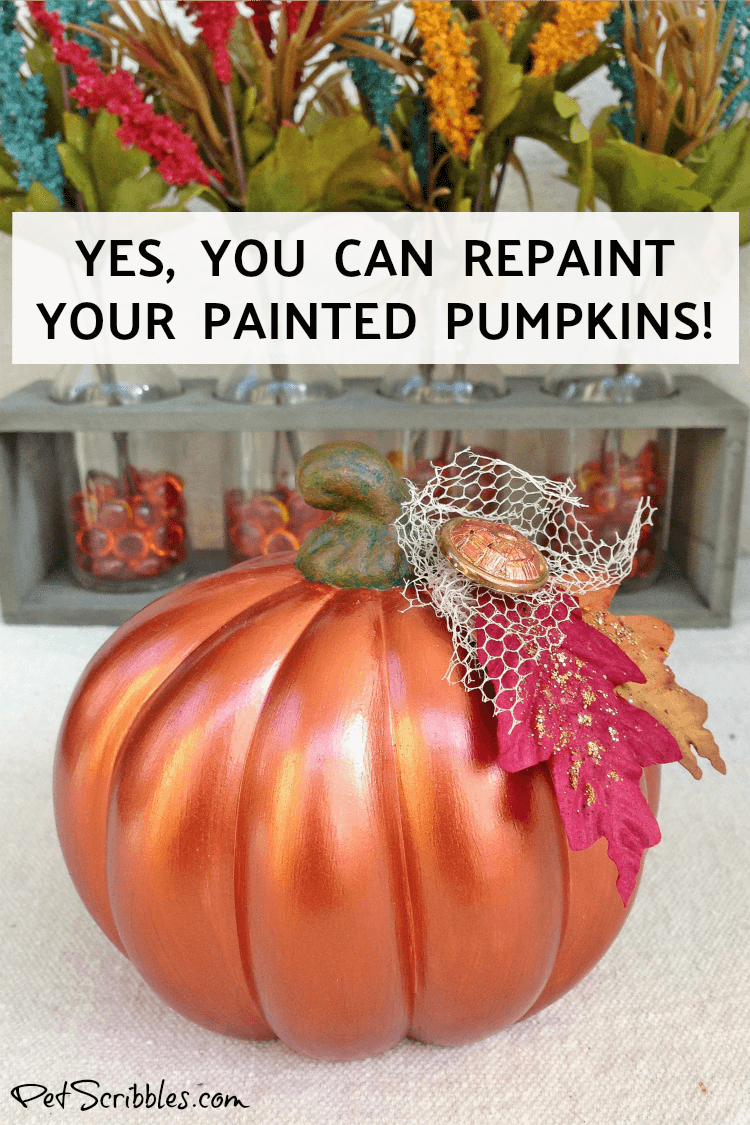 Are you tired of your painted pumpkins and want to refresh them to match with your current decorating theme?
That is exactly what happened to me this year!
Once upon a time . . .
A few years back, I gave a cheap dollar store pumpkin a makeover.
Here was the original pumpkin: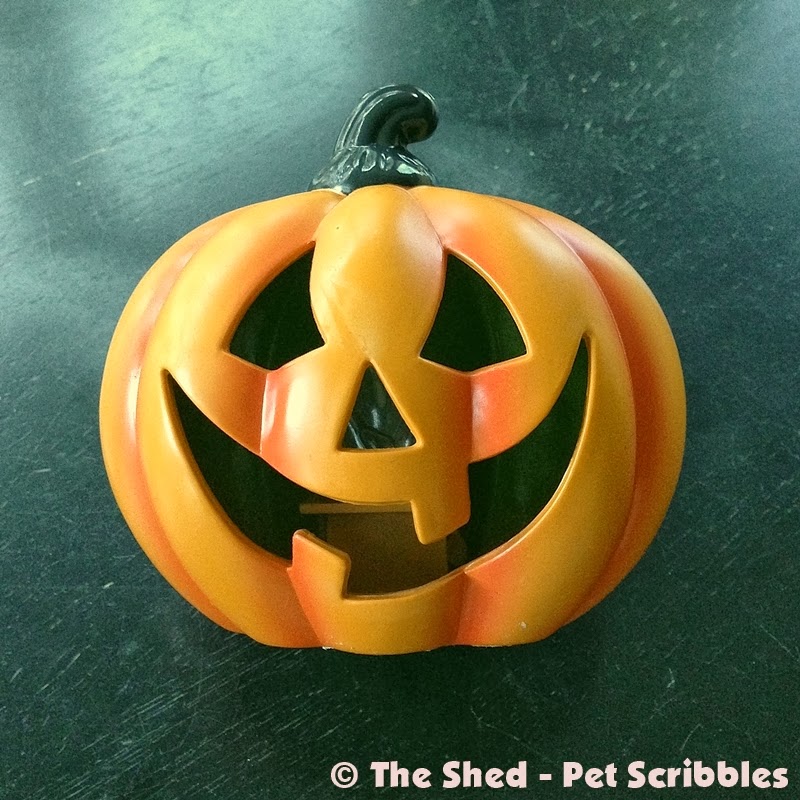 And here is what I turned it into: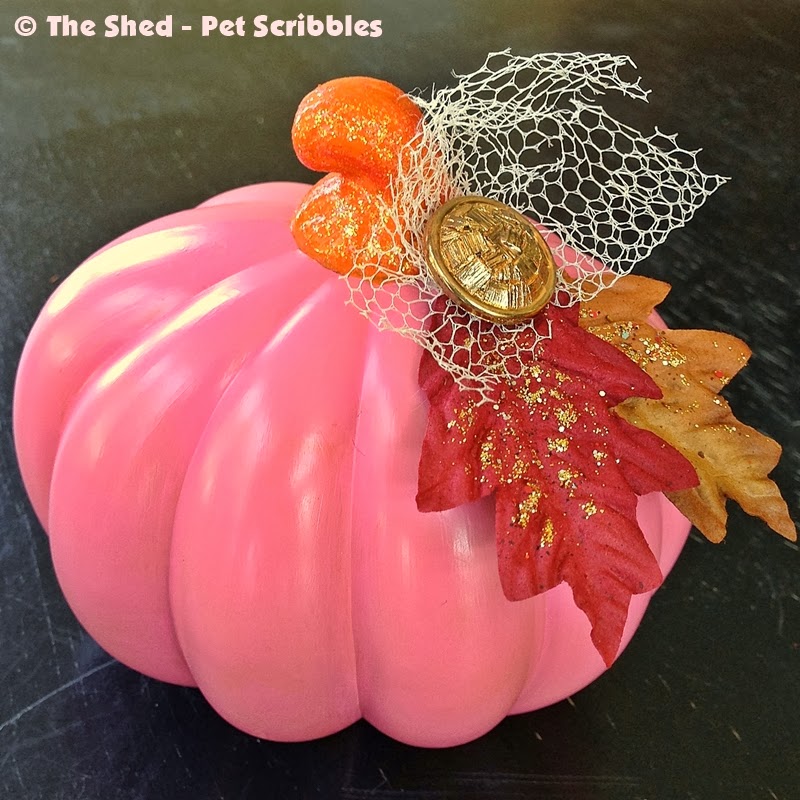 You can see the original tutorial here: Dollar Store Pumpkin Makeover.
Note: My blog was originally called The Shed — you can read why here — which is why the old project photos above are labeled that way.
Although I loved my little pink pumpkin at the time, the love affair was fleeting.
When I pulled him out of the Fall decorations storage bin this year, I decided this little guy needs another makeover.
Can I repaint my painted pumpkins? Yes!
I was tired of the pink shabby-ish look, so why not give it some copper metallic splendor?
And so I did!
Supplies:
Repaint my painted pumpkins tutorial
This DIY is pretty straight-forward.
Step One: Apply two coats of copper metallic paint — letting the paint dry in between each coat.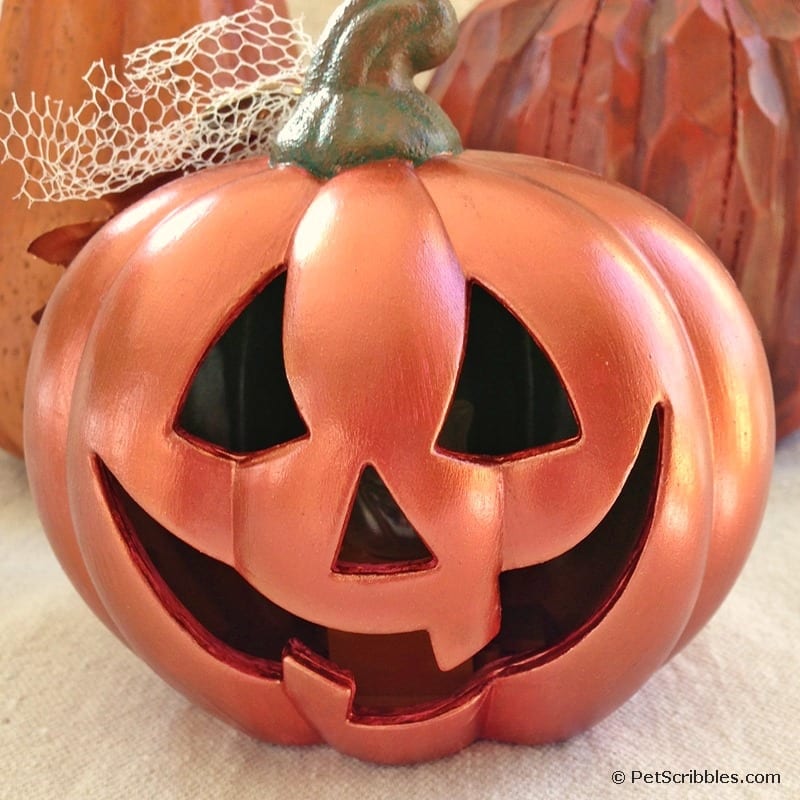 Step Two: Dab on brown and green craft paint all over the stem to make it look more realistic.
(Considering I had previously painted the stem with orange glitter, I guess anything would make it look more realistic!)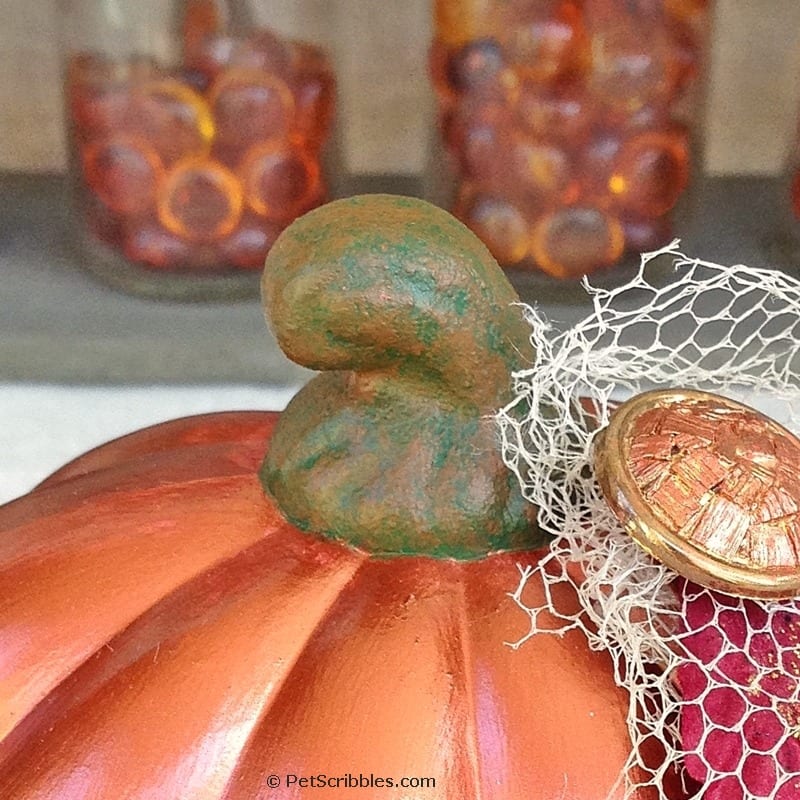 Step Three: Add copper metallic paint lightly onto the vintage button — see the images above and below.
And that is it!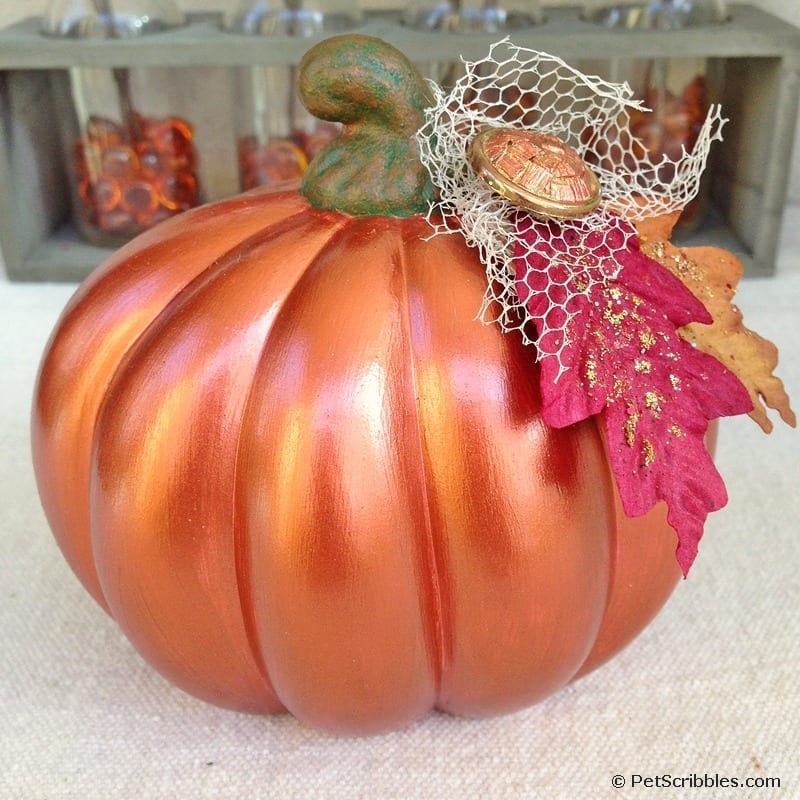 This is what I love about paint makeovers:
You can literally just paint over them again and again for a completely new look!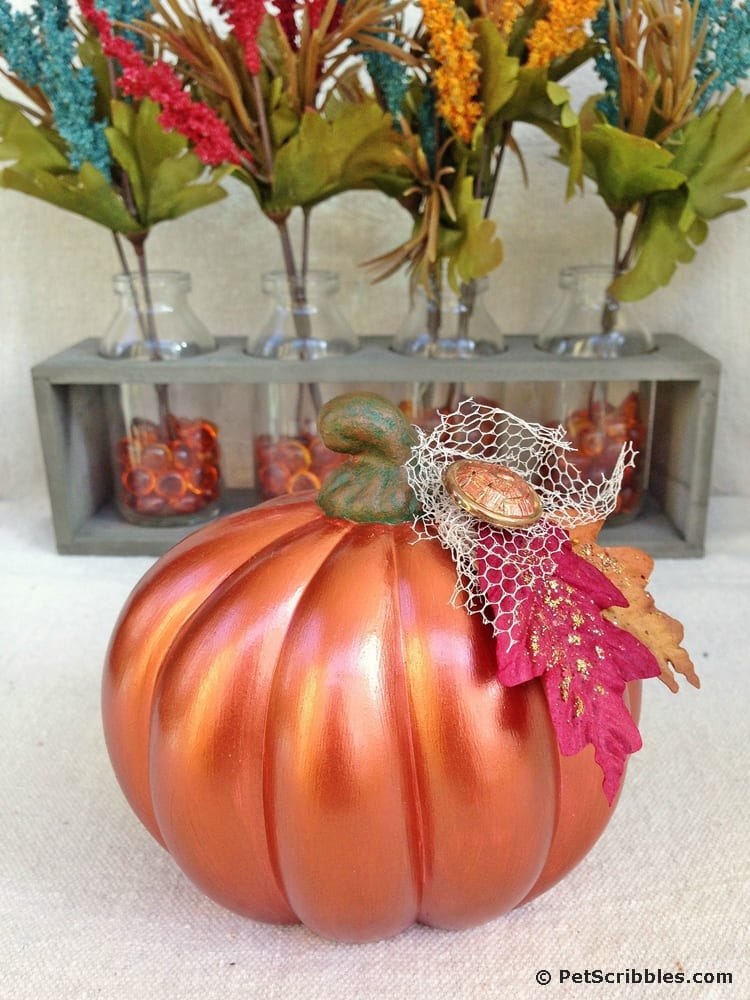 Easy Fall Display
I'm also loving what I put together as the background for the pumpkin . . .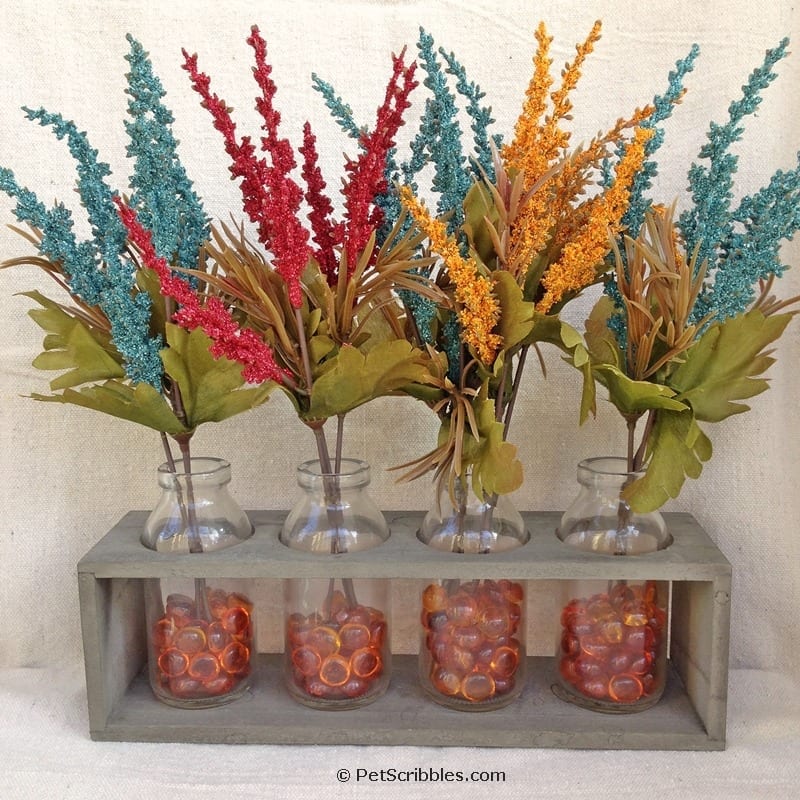 The faux floral stems are from Michaels, and the wood and glass bottle container is from World Market.
However, I found plenty of similar items available on Amazon . . .
I love changing out the floral stems — as well as what's inside each bottle — for every season.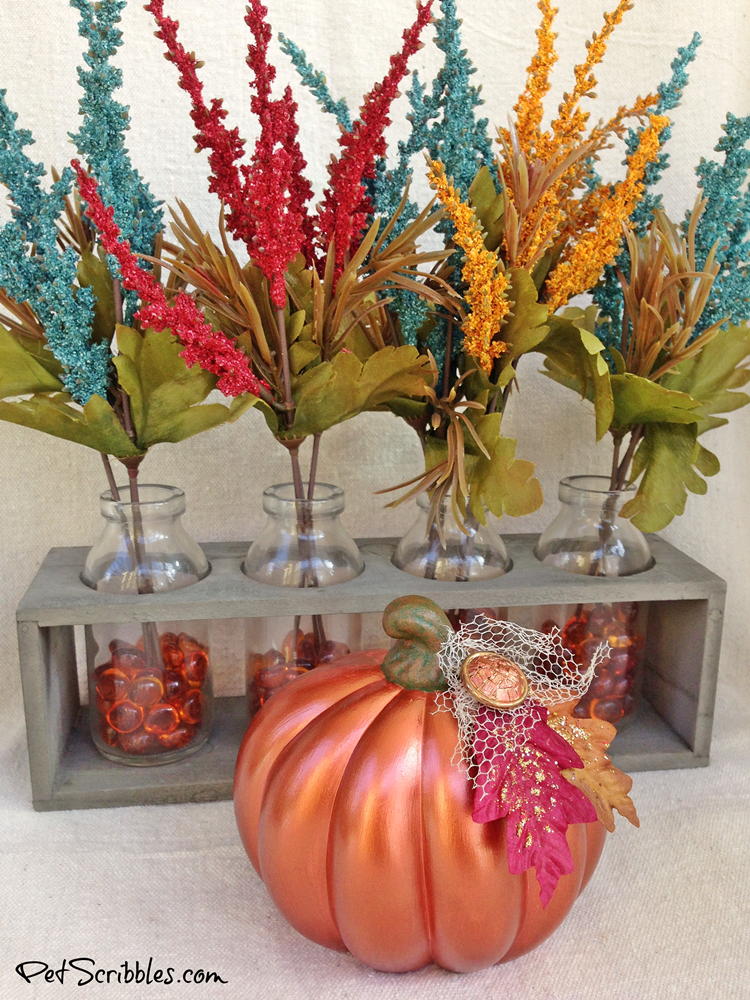 And right now, I'm super happy I repainted my painted pumpkin!
Say that ten times fast!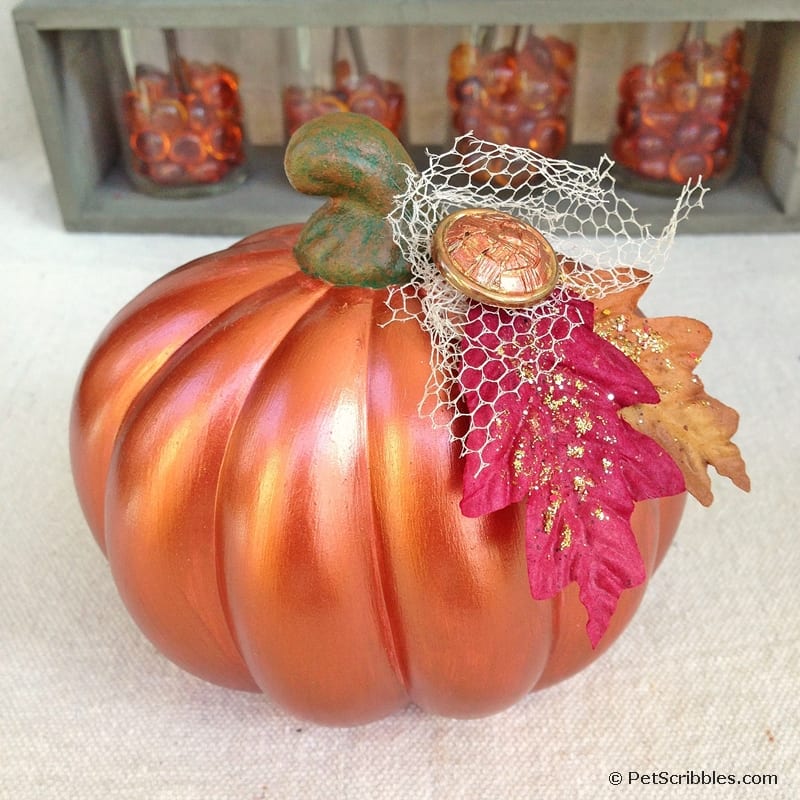 Happy crafting!