How to Make a Yarn Monster Popcorn Box – an easy DIY! You can make these adorable yarn monsters in about an hour. Great kids craft too! There's an awesome giveaway prize pack that you can win too!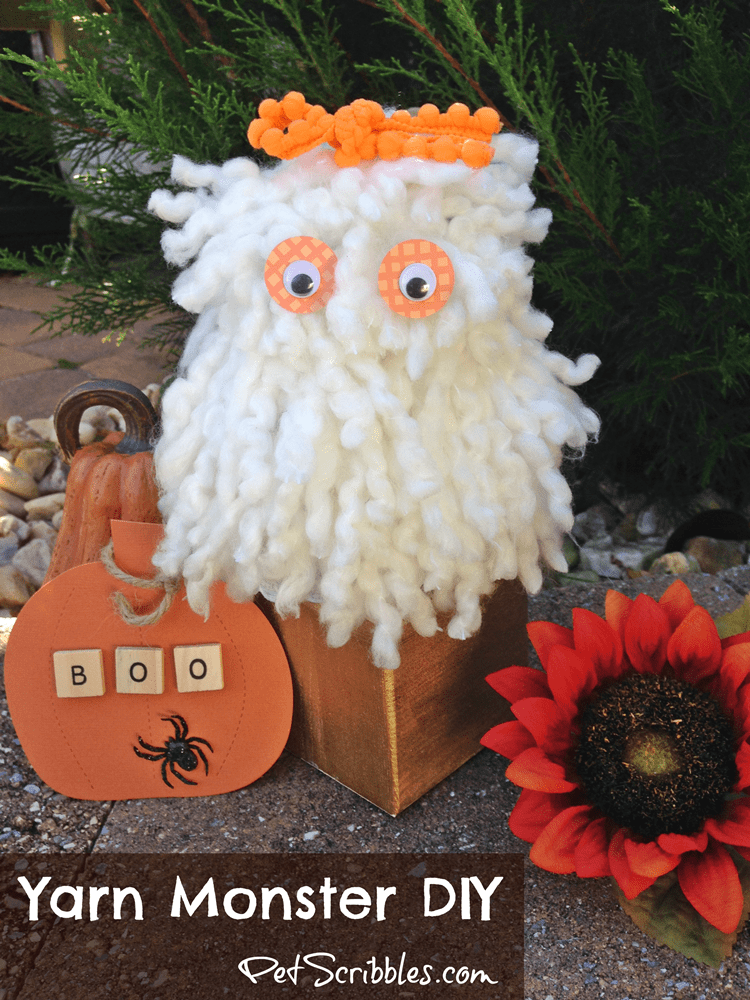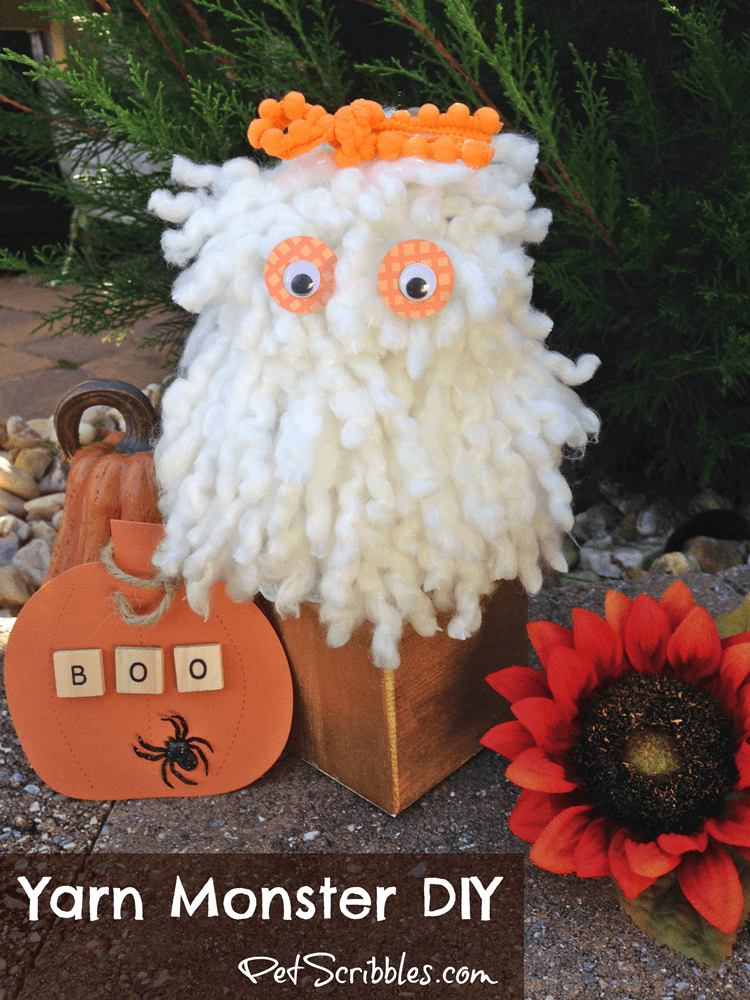 This is my 3rd year participating in the annual Popcorn Box Party!
If you've never thought much about popcorn boxes, this blog hop will totally change that!
Each year a large group of crafters come up with the most fun, most unique ideas for creatively using a basic popcorn box!
Last year I made this Popcorn Box Candy Corn Doll: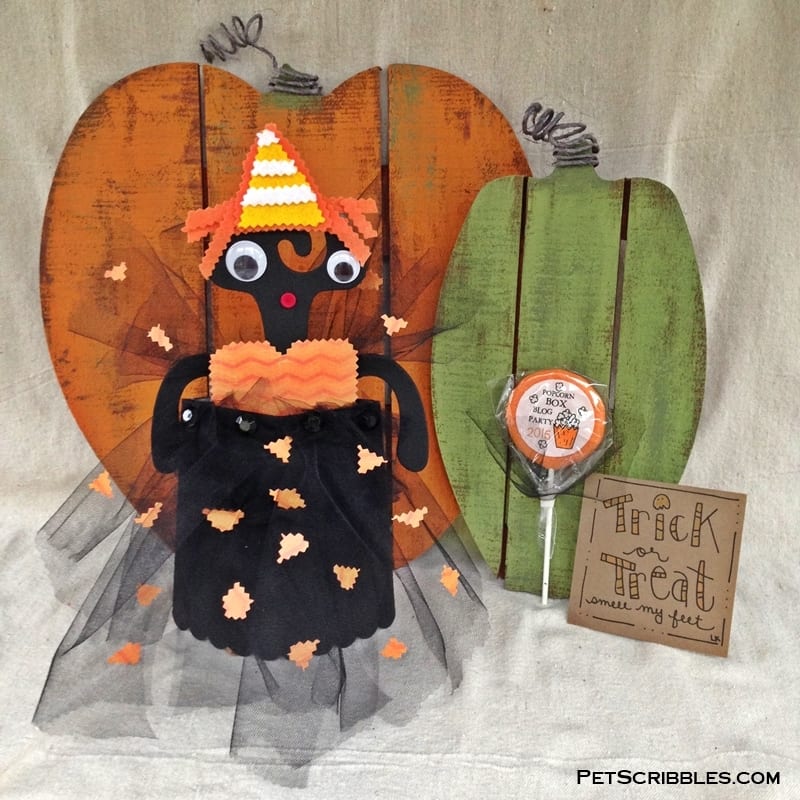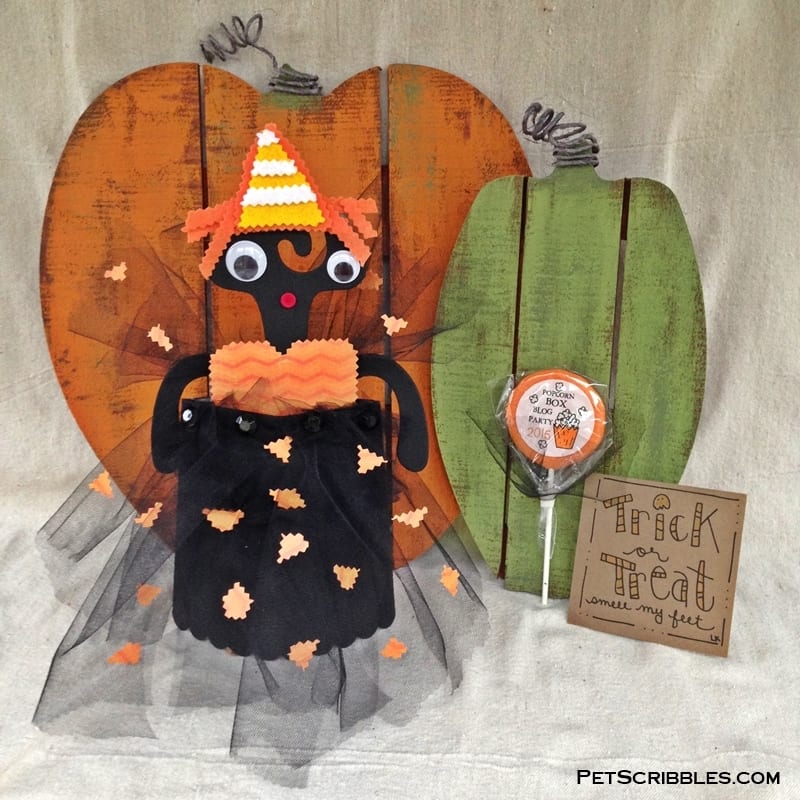 Two years ago I made this Friendly Popcorn Box Monster: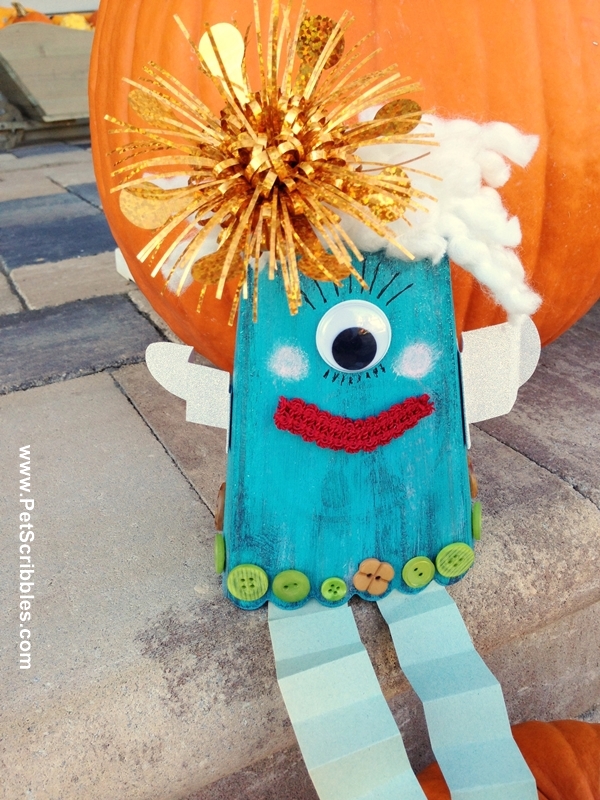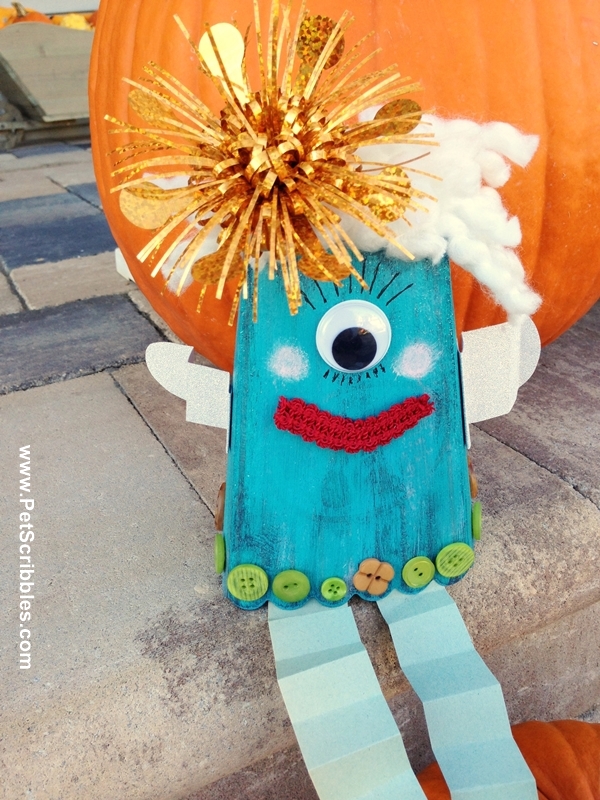 Popcorn Box Party 2016!
Each year, the Popcorn Box Party is put together by my good friend Laura Kelly. Once everyone participating has signed up — which happens quickly as this is a popular annual event — Laura sends out a fun package of crafting supplies, including a popcorn box from World Market.
(Want to win a gift card to World Market? Enter our giveaway, at the bottom of this post!)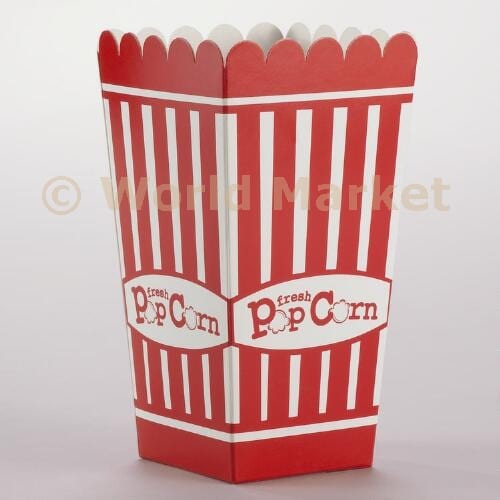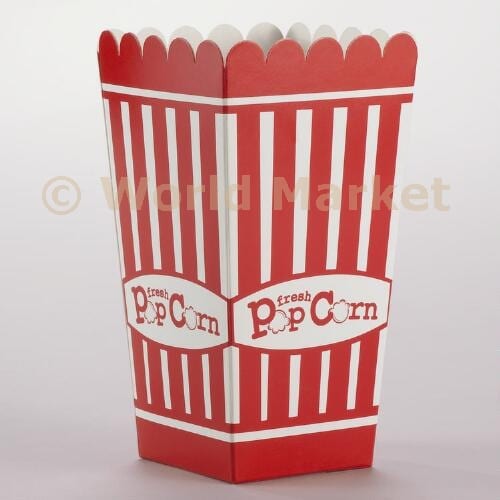 How to Make a Yarn Monster Popcorn Box
Supplies: (includes affiliate links — click here for details)
Popcorn box (World Market)
Yarn
Scrapbook paper (Laura Kelly for AdornIt)
1″ hole punch
Scissors
Orange pom pom trim (Expo International)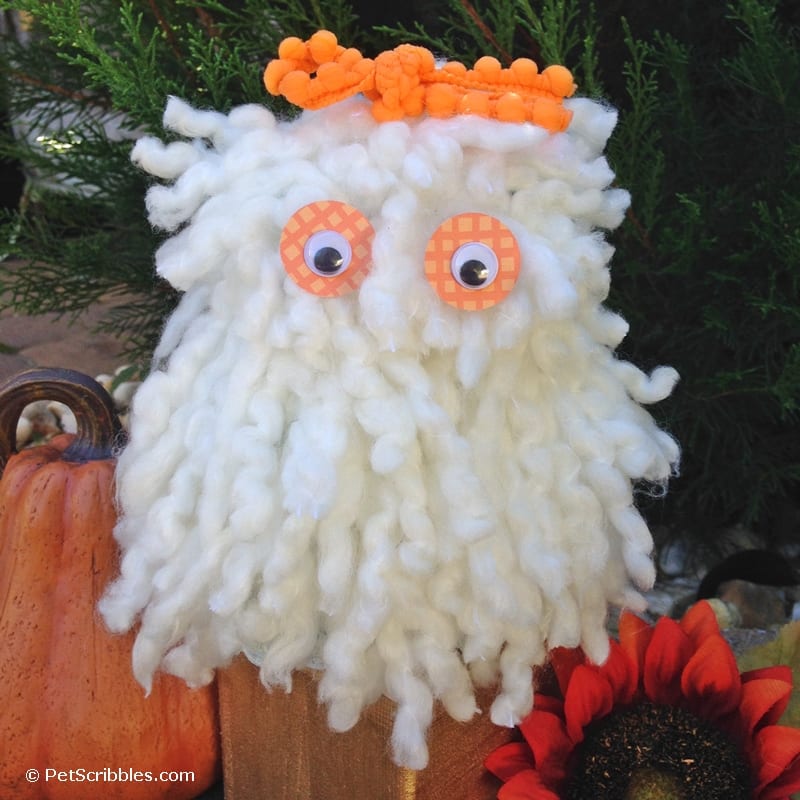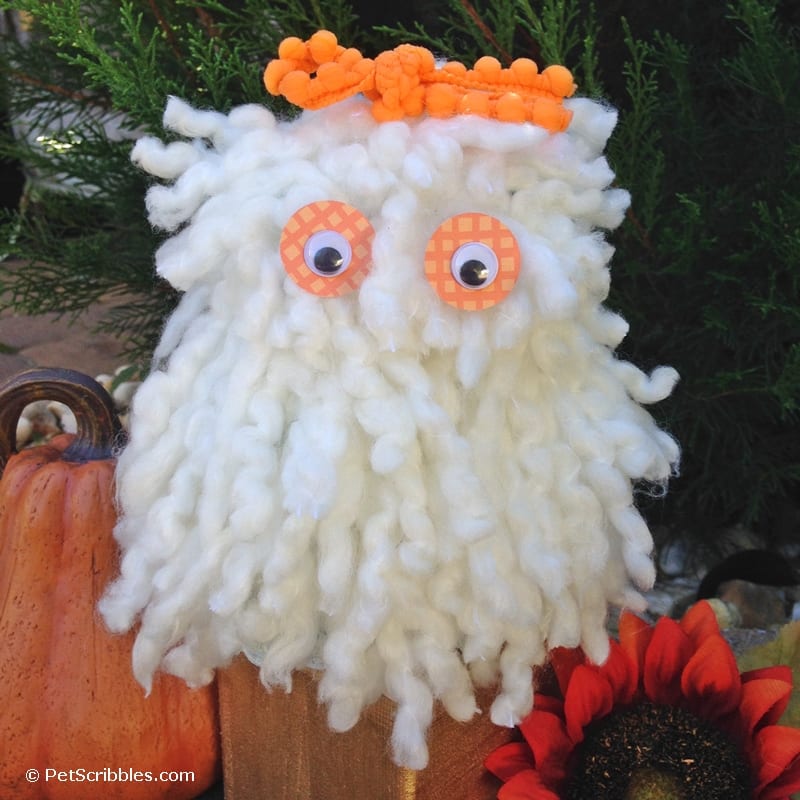 Step One: Starting near the bottom of the popcorn box, attach Glue Dots around the entire box. I started about one inch from the bottom.
Step Two: Cut yarn double the length you need, bend in half to make two equal pieces, then simply attach the yarn at the "bended" end to a Glue Dot.
Step Three: Repeat the steps working your way up the popcorn box, using shorter pieces around the top of the box.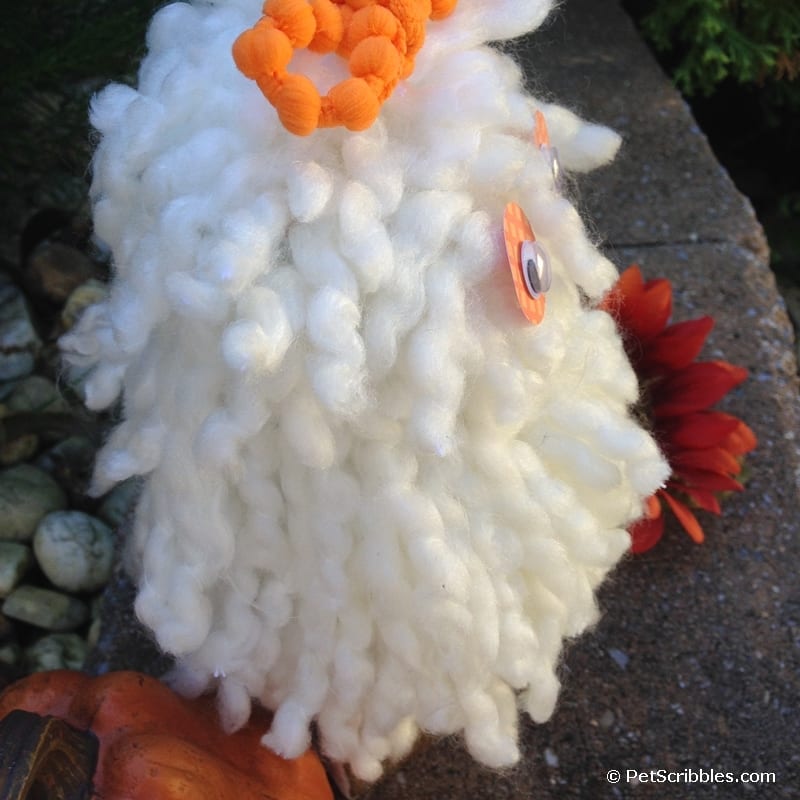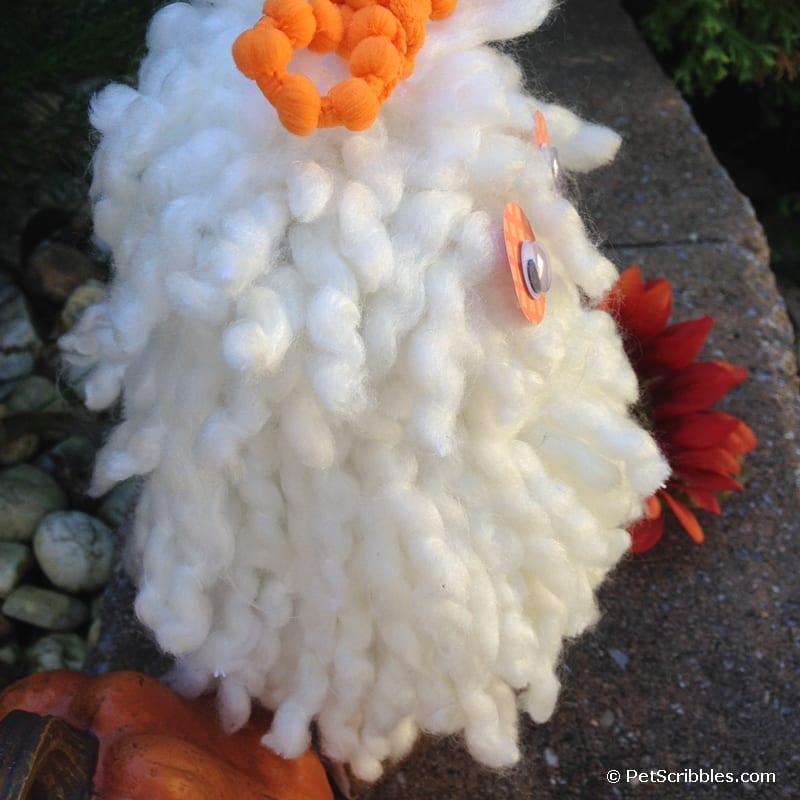 Step Four: Use a 1″ hole punch to cut out two scrapbook paper circles, and attach a googly eye to each one. (If the googly eyes you use aren't adhesive backed, just use a Glue Dot.)
Step Five: Attach the eyes to the front of your yarn monster with more Glue Dots.
Step Six: Tie the decorative trim into a simple half-bow, then attach to the head with — you guessed it — Glue Dots.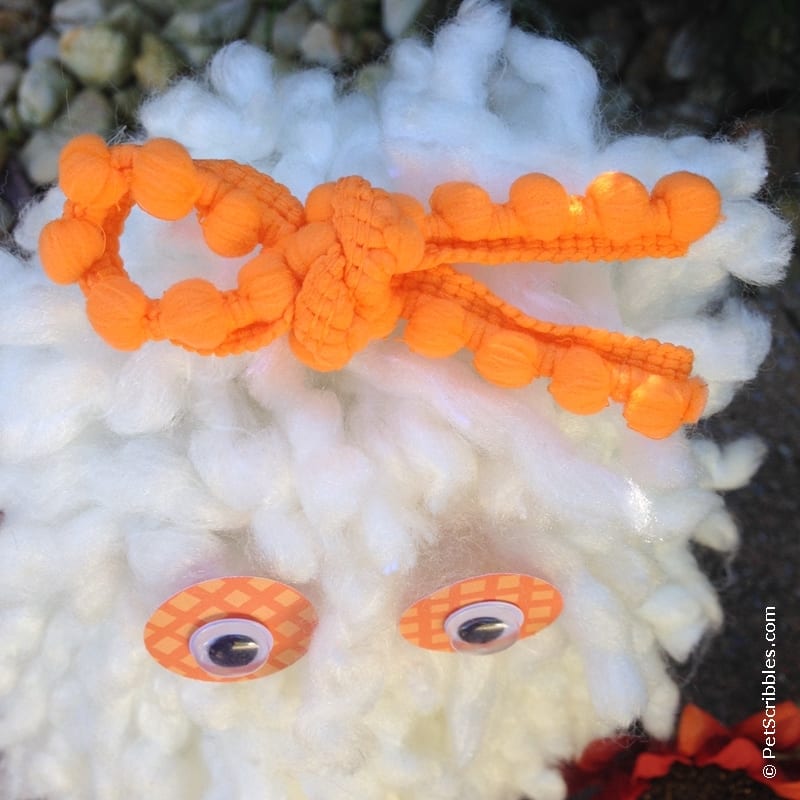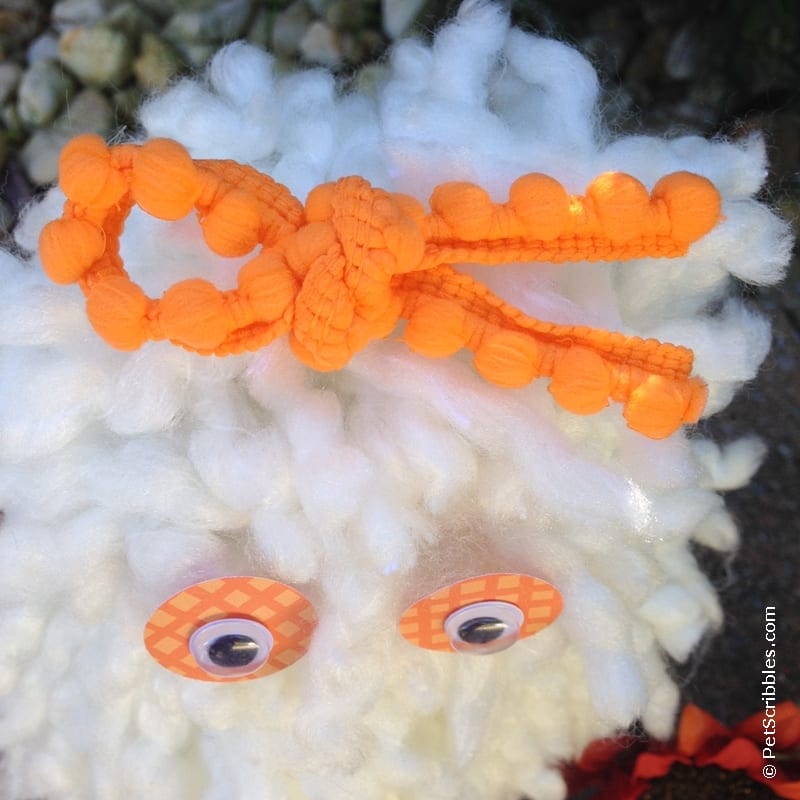 I also decorated a pumpkin die cut that Laura included in our box of goodies:  a piece of twine, some scrabble tiles and glitter spider attached with Glue Dots, and that's it!
(Laura made the die cut using her dies that she designed for Sizzix, and you can enter to win a machine and a die as part of our amazing giveaway, below!)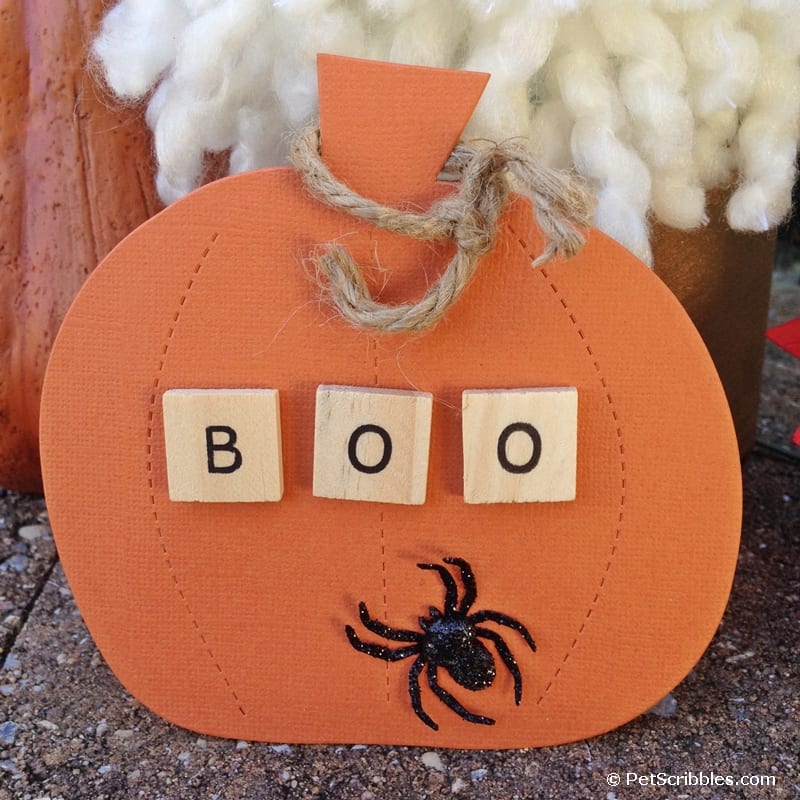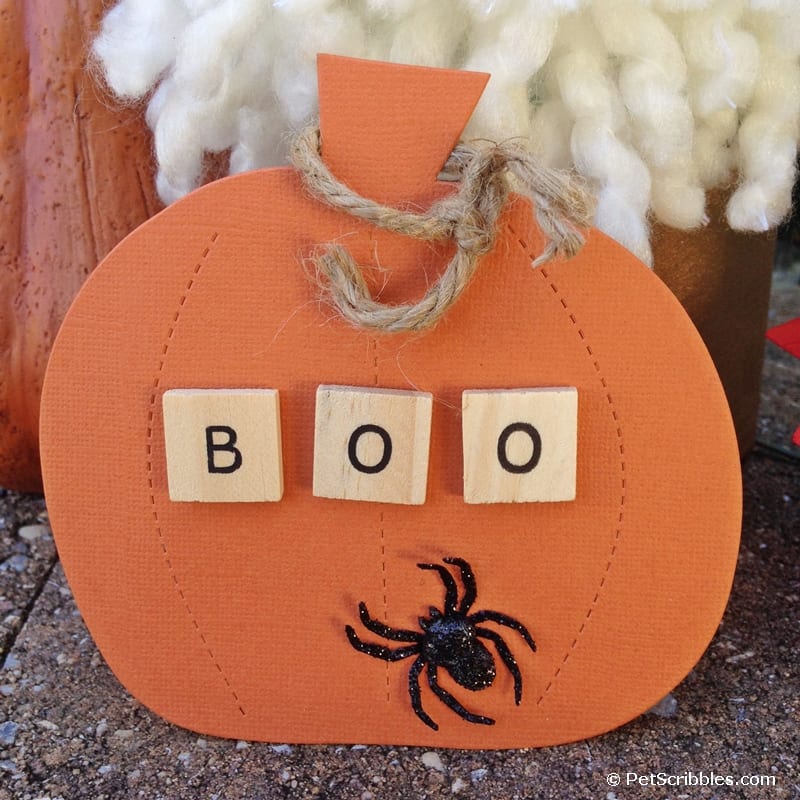 What do you think? I really like my yarn monster! She's cute!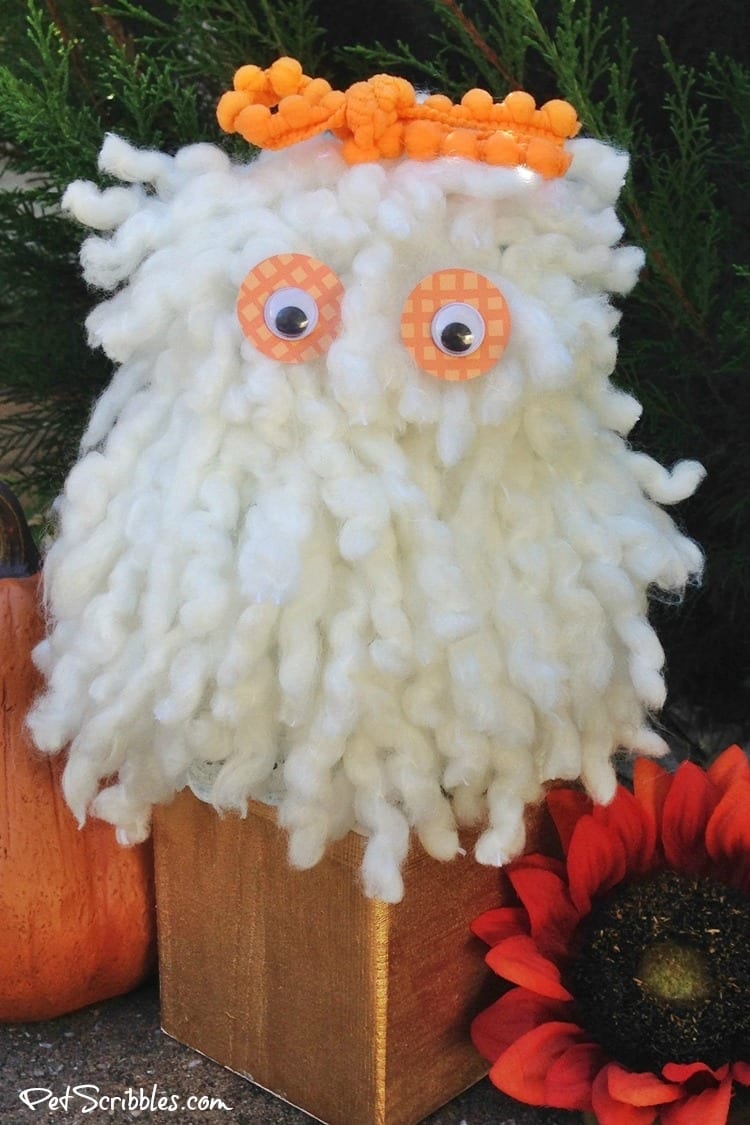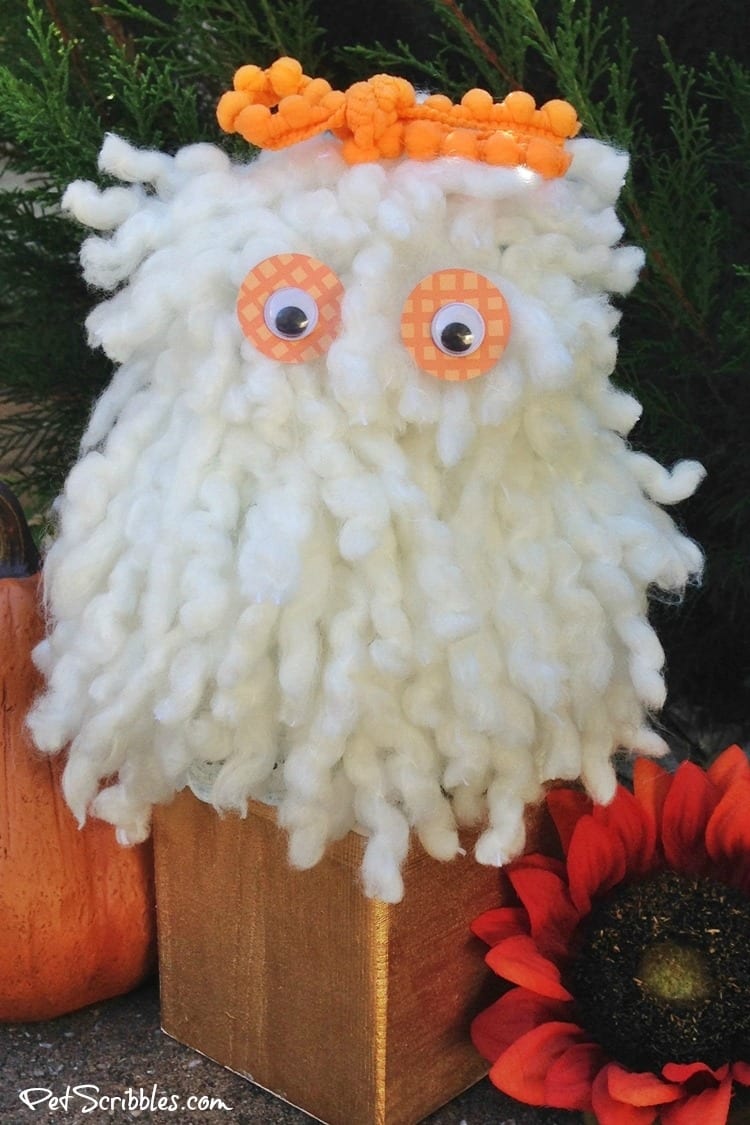 What can YOU make with a Popcorn Box?
Here's what my crafty friends made! Click on each link to visit their blogs to see more!
Giveaway Time!
We've got some fantastic prizes this year: a gift card to World Market; an Udderly Smooth prize pack; and Ellison Superstar Die Cut Machine and a Laura Kelly Die; a Laura Kelly for AdornIt Planner prize pack!
Enter below and good luck!
Thanks to the many awesome sponsors for this year's Popcorn Box Party: World Market, Kunin Group Felt, Adorn It, Sizzix and Udderly Smooth!
Happy crafting!
~Laura