The background on why this blog is called Pet Scribbles!
As some of you know, but maybe many of you don't, the name Pet Scribbles got its start as the name of my pet-themed greeting card company I started back in 2005.

I created handmade pet sympathy cards featuring vintage images, and then expanded my card line to include other occasions and holidays. Pet Scribbles was a small card line, yet carried in many pet boutiques in the US and Canada, and I loved every minute of it.
Until the market crashed. And those pet boutiques went out of business. I opened up a store on Etsy in 2009, but I couldn't make a living selling individual cards – or even packaged sets – a few per customer. I also did many custom orders – which I loved creating – one of the most fun being the wedding thank-you cards I created for a couple's Halloween wedding!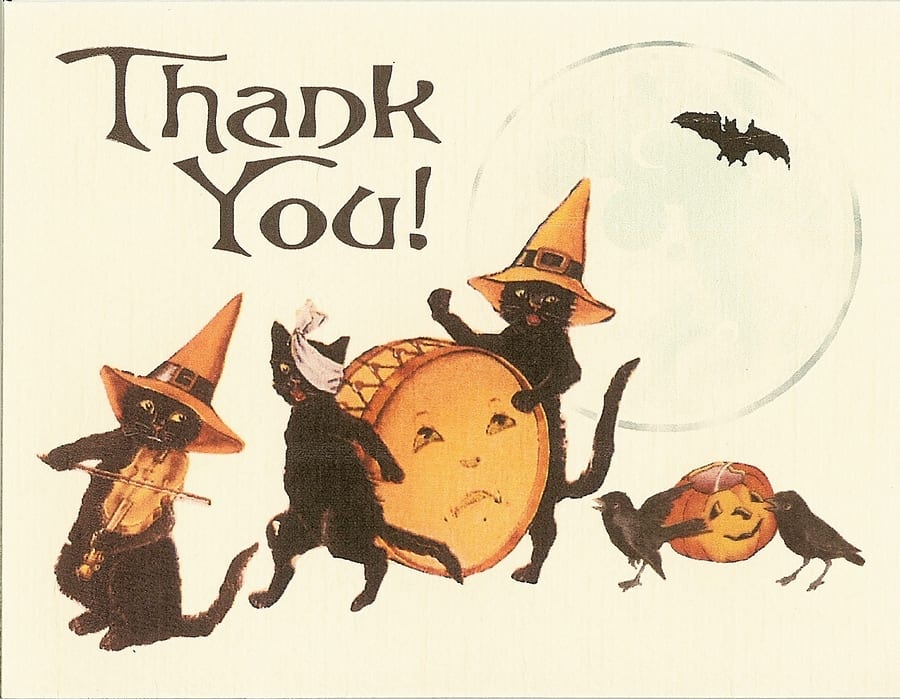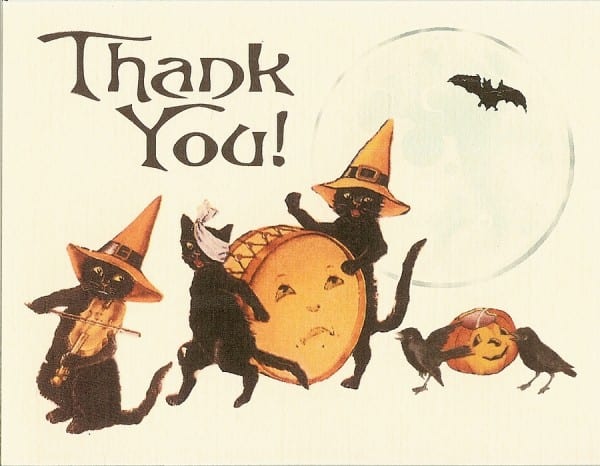 I put my shop on hiatus during some health issues, and then decided to start this blog in the meantime. And shortly after I started the blog, I had to have surgery. (See My Ureter Hurts! How many people can share THAT as a status update? for X-ray pic and details that will hopefully make you laugh more than cringe!)
At first I called my blog The Shed, because I loved the many connotations of the word "shed" — which not only means shedding fur (the cats!) but also made me think of our garden shed… of how a shed can be a shelter… how animals can shed their skin… and maybe we humans do too from time to time! (See My cats shed and so do I — my very first post on this blog!)
Long story short, after attempting to go with "The Shed by Pet Scribbles" and then "The Shed – Pet Scribbles" I realized that most people know me as my "Pet Scribbles" moniker on social media.
So even though my husband had originally cautioned me that using "The Shed" would be confusing and I should use the "Pet Scribbles" name for my blog, I didn't listen to him until Fall 2014, when I had my site redesigned and relaunched as Pet Scribbles. Once again, admitting that my husband has lots of darn good ideas!
So there you have it!
~Laura