You probably don't think about skin cream as a Christmas gift idea, but it really can be the perfect present for many people on your gift list, especially when paired with a little something extra! Oooh – and there's a giveaway in this post too!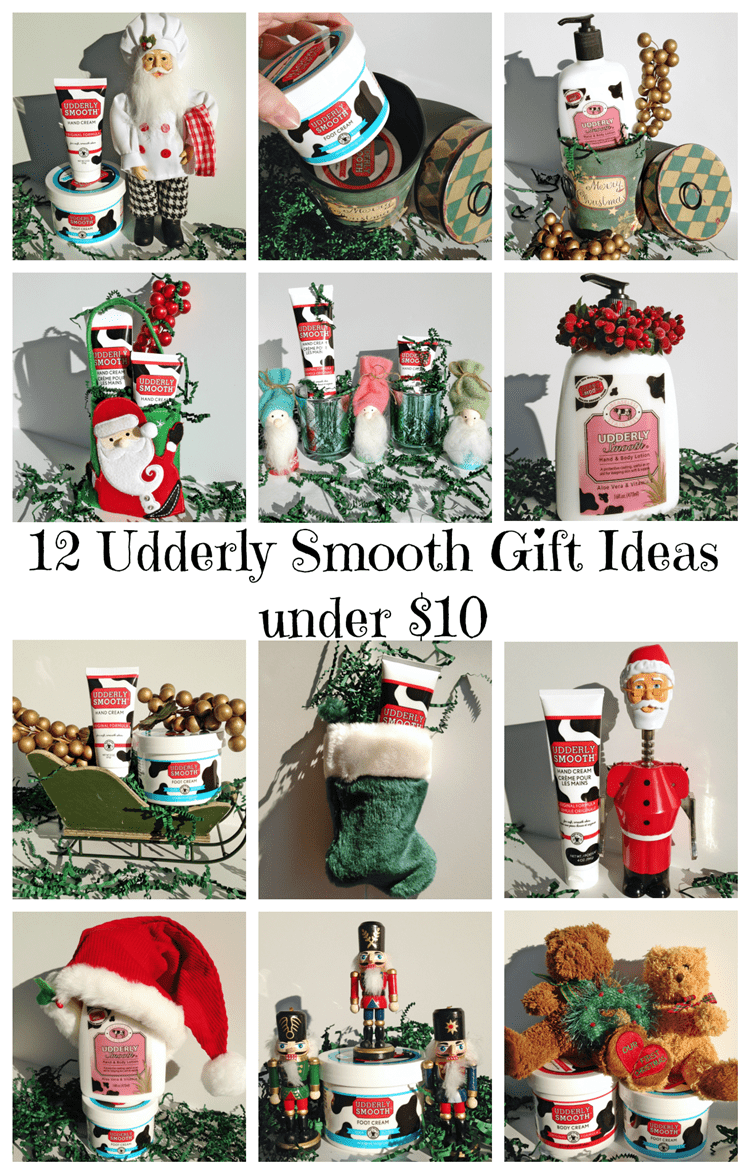 Disclosure: Udderly Smooth is sponsoring this post. All gift ideas and suggestions and opinions are 100% my own!
I've mentioned in previous blog posts my love for Udderly Smooth products. I seem to wash my hands all the time, especially when crafting, painting or gardening. And this time of year, with the dry indoor heat, my skin is dry.
And so is the skin of your friends, your family, your coworkers, your boyfriend, your husband, your boss, and your hair stylist.
Udderly Smooth to the rescue! Did you know this cream is made in America? Love that!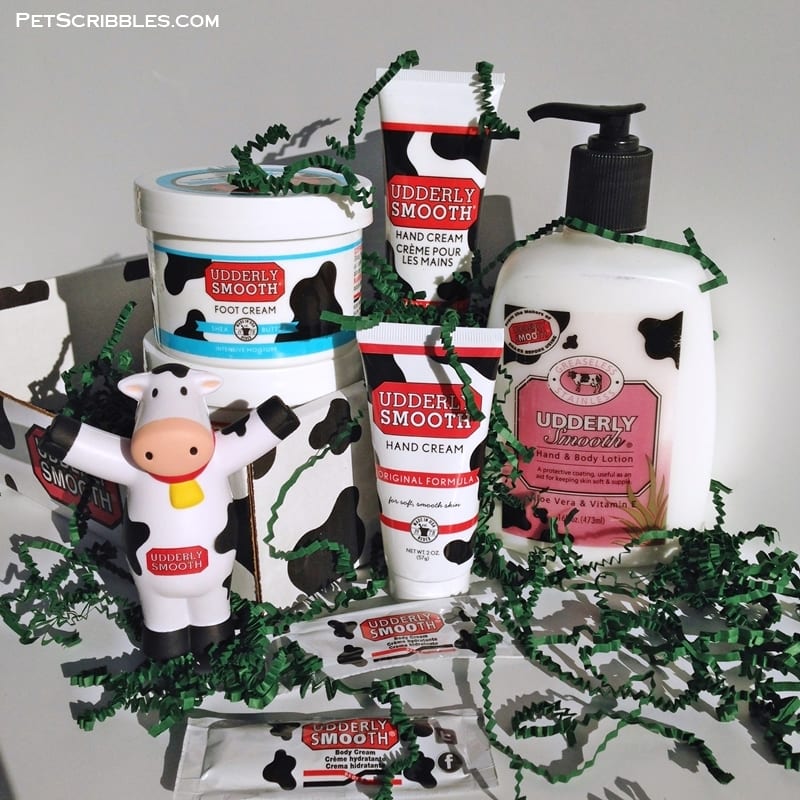 I've come up with 12 creative ways you can wrap up Udderly Smooth for holiday gift-giving.
Each idea costs less than $10.
The trick is to think like those bath and beauty stores do and package up lotions and creams in fun and unique ways.
Each of the following ideas can be simply wrapped up with clear cellophane, so the gift can be seen through the wrap, and tied with a pretty bow!
Let's get started!
Two tubes of Udderly Smooth Hand Cream inside a set of pretty mercury glass votive candle holders. 
Two tubes of Udderly Smooth Hand Cream inside of a miniature felt gift bag from the dollar store. Add shiny red berries as embellishment.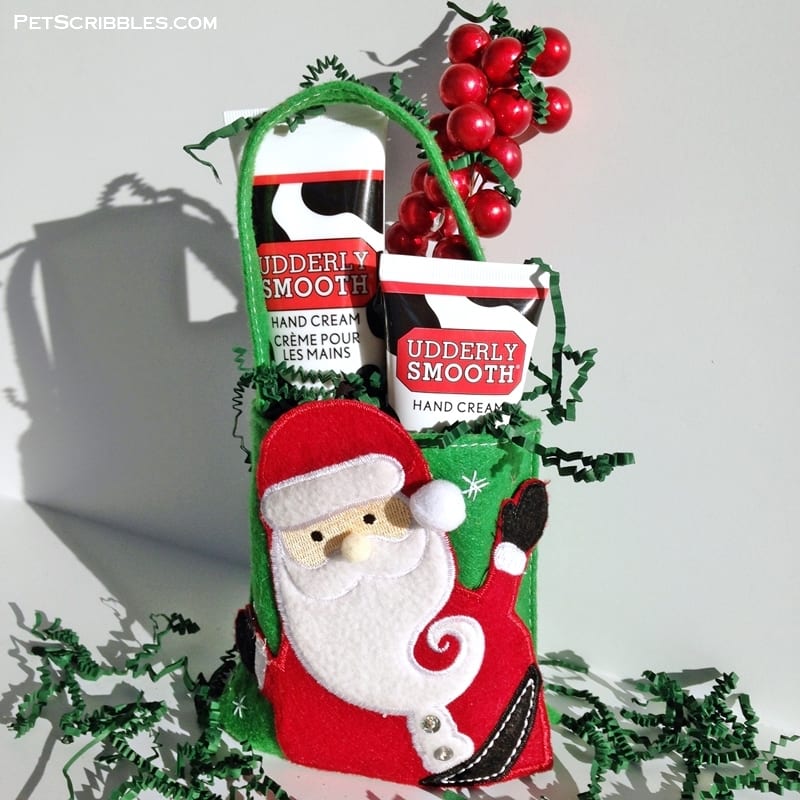 Take care of hands, body and feet with this tub and bottle, topped with a Santa hat.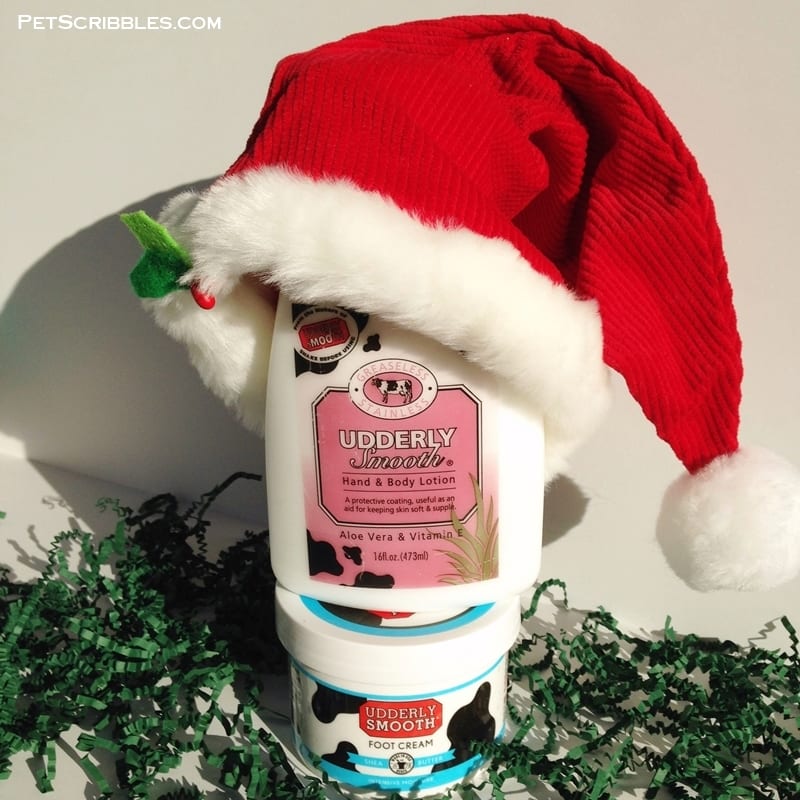 A vintage-style sleigh is a pretty way to display hand and foot cream. Add gold berries as embellishment.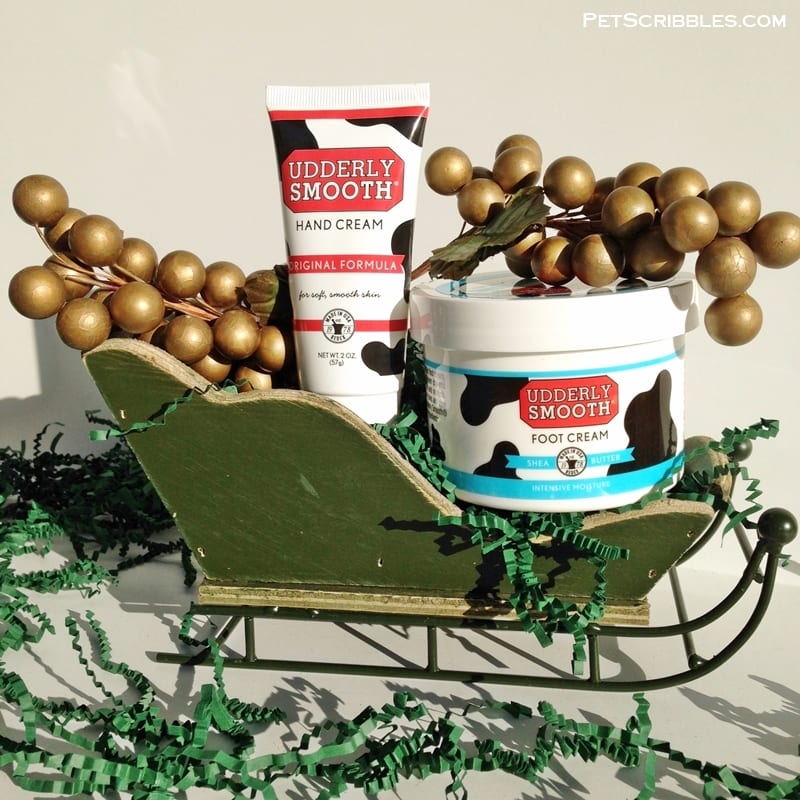 A vintage-style tin with Udderly Smooth Hand & Body Lotion tucked inside. Gold berries as an accent.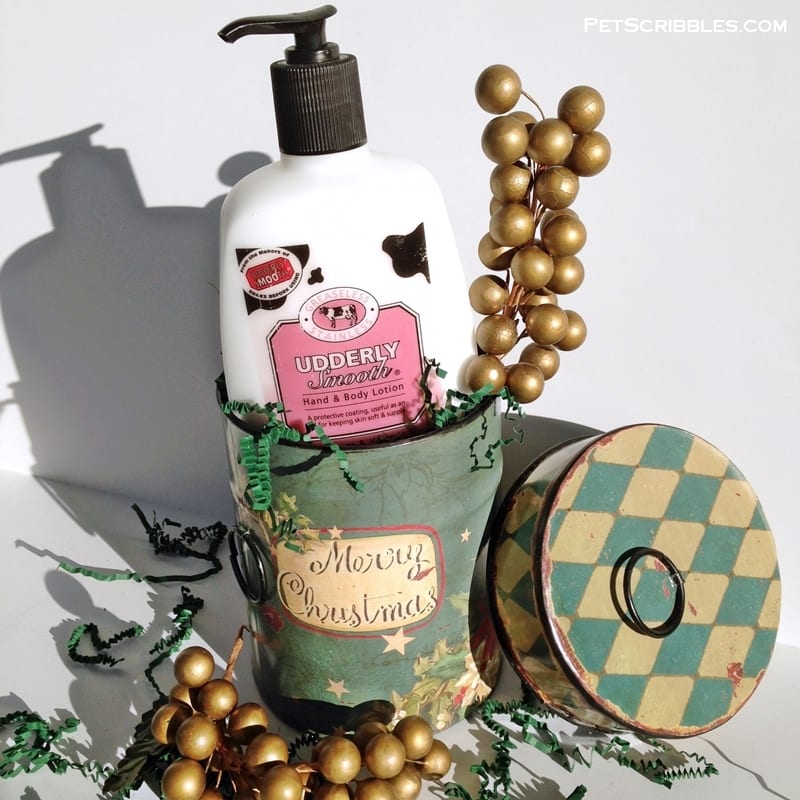 This vintage-style Christmas tin can hold two tubs of Udderly Smooth. Close it up and your gift is complete!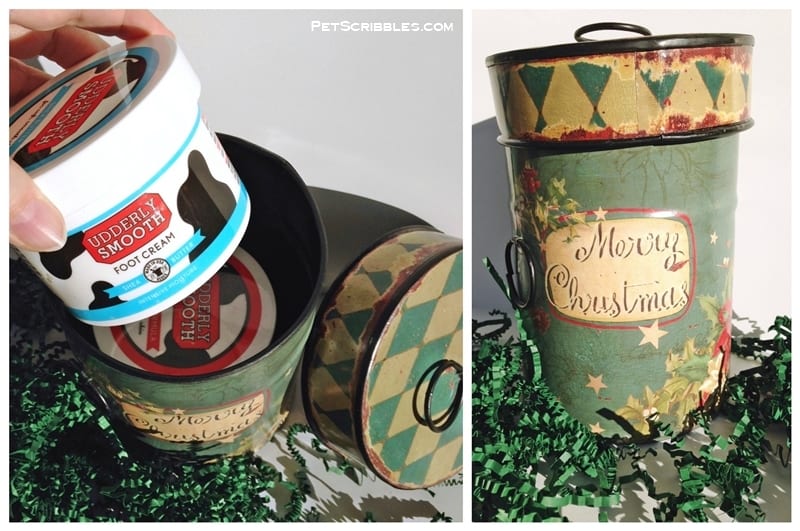 Every bartender needs hand cream. Pair it with a Santa corkscrew for a fun gift.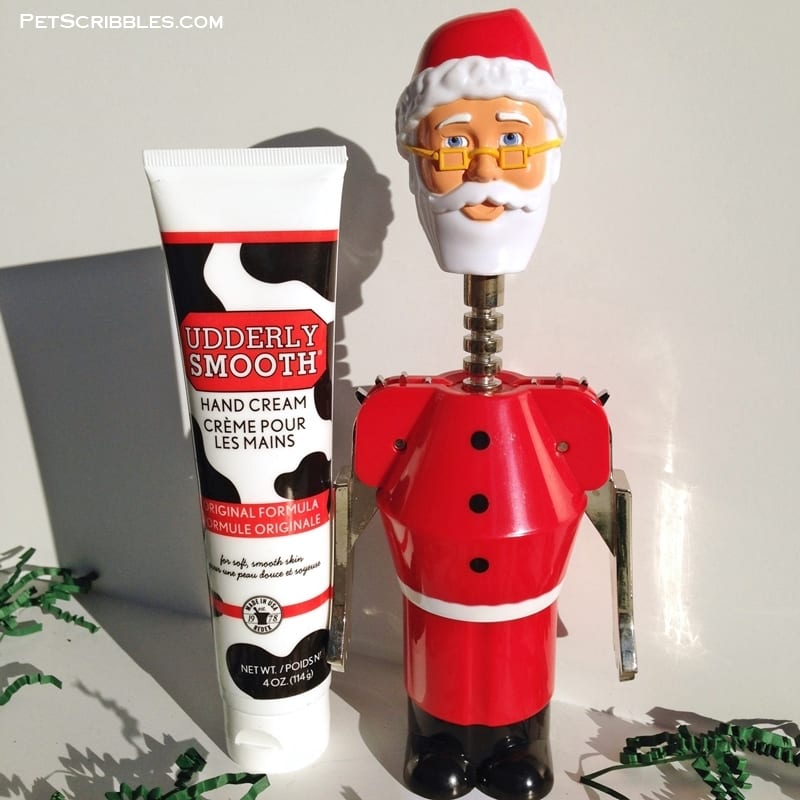 Chefs and anyone who loves to cook will appreciate a gift of hand cream. Pair it with a Santa Chef figurine.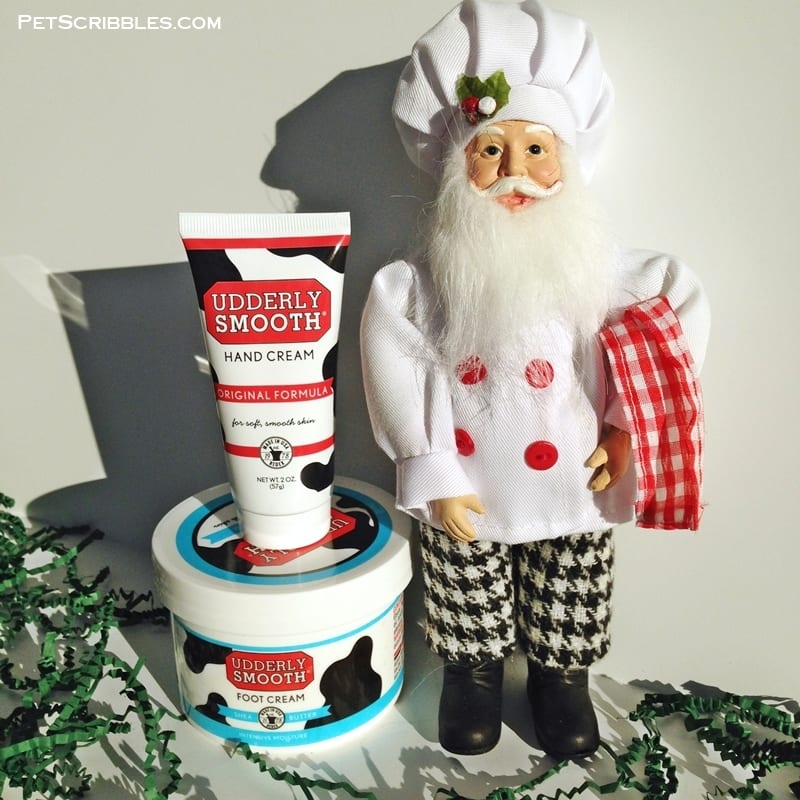 A big bottle of Udderly Smooth Hand & Body Lotion looks festive when you add a decorative napkin ring to the top.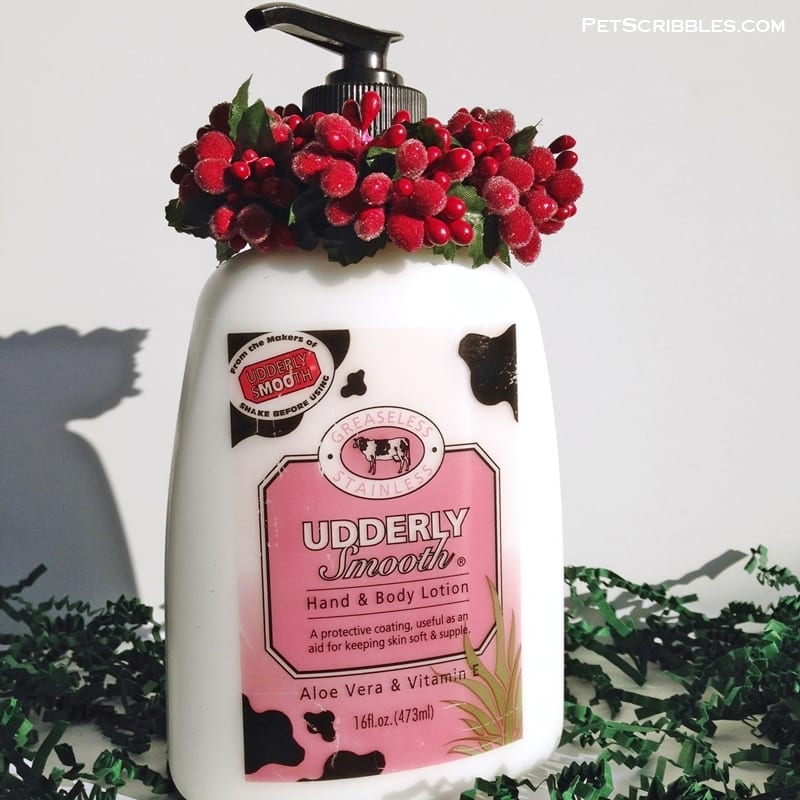 Here's a close-up of a pretty holiday napkin ring I found at the dollar store: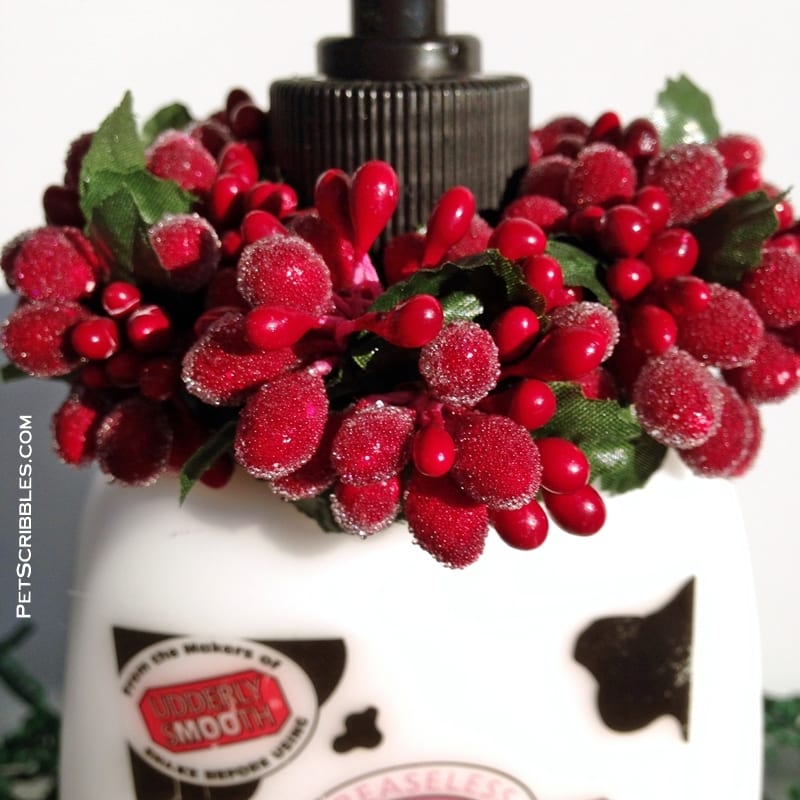 What do you get that new couple that just moved into your neighborhood and invited you to their Christmas party? How about his and hers skin cream with an "Our First Christmas" plush decoration? Perfect!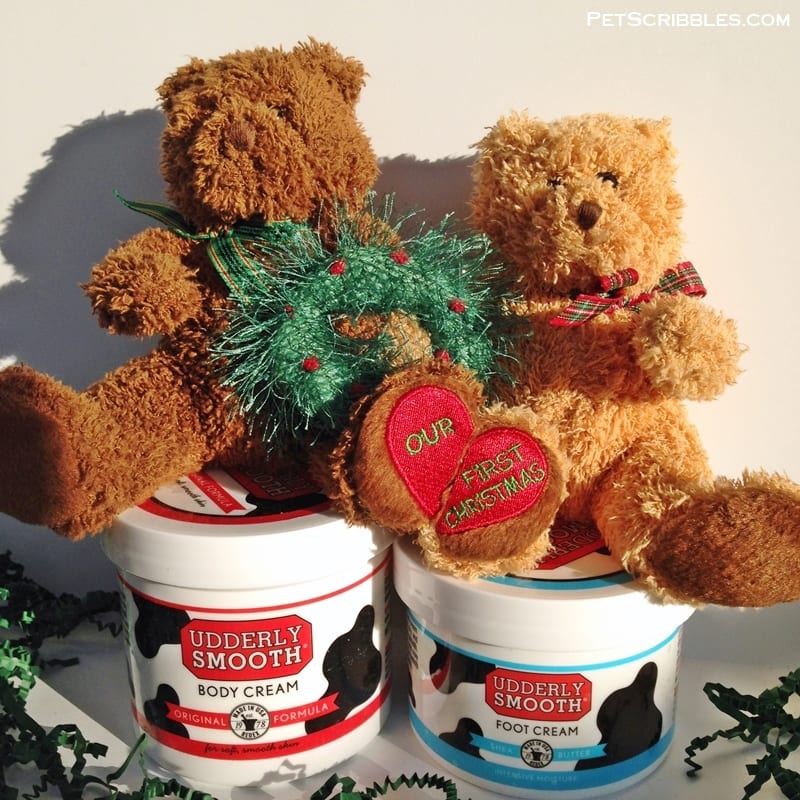 Know someone running around chasing after miniature foot soldiers all day long? Treat them to Udderly Smooth Foot Cream with some toy nutcracker soldiers!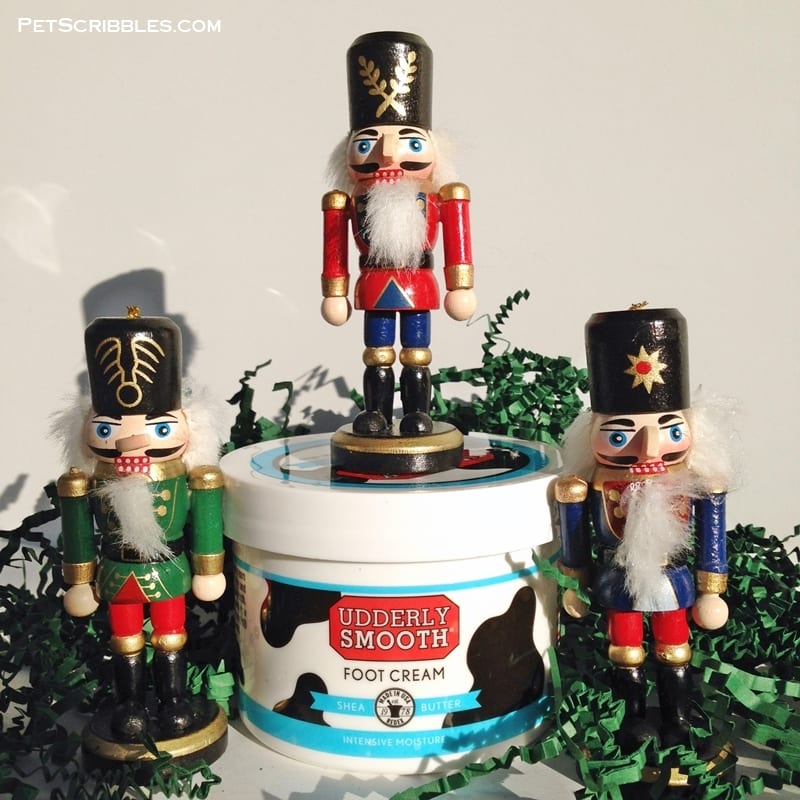 I would love to receive a simple gift of hand cream in a miniature plush stocking with matching paper shred coming out of it!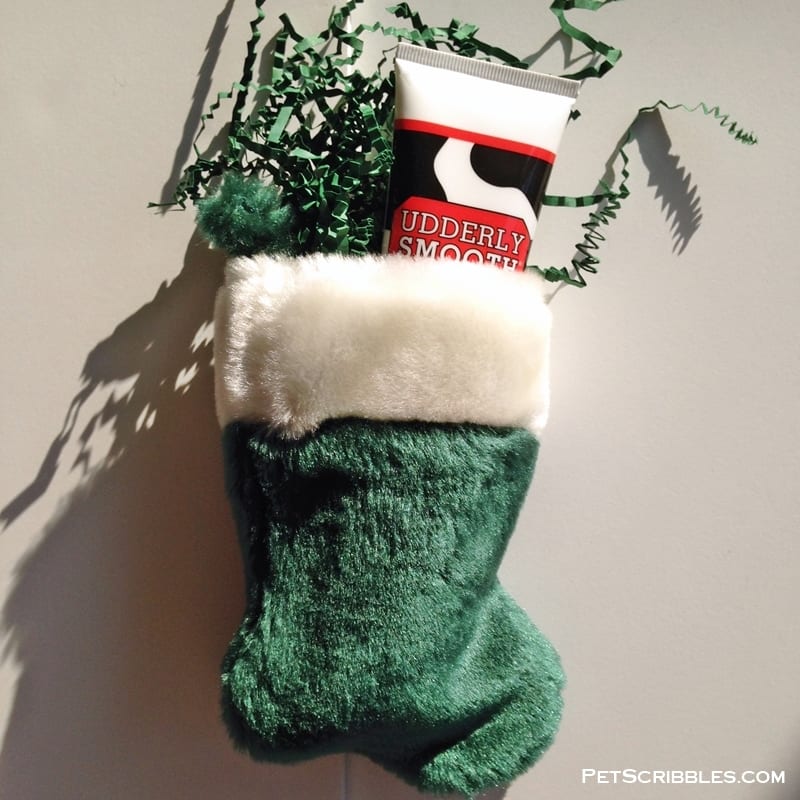 Have I inspired you? Are you getting ideas for those on your gift list?
I hope so!
Where can you buy Udderly Smooth?
Everywhere! Seriously, you can buy it online via Amazon — my affiliate link disclosure here — or find it easily at:
dollar stores
grocery stores
drug stores
hardware stores
craft and quilting stores
Walmart
Easy peasy! And inexpensive! And useful!
Here's more ideas from some of my blogging friends!
Giveaway Time!
~Laura