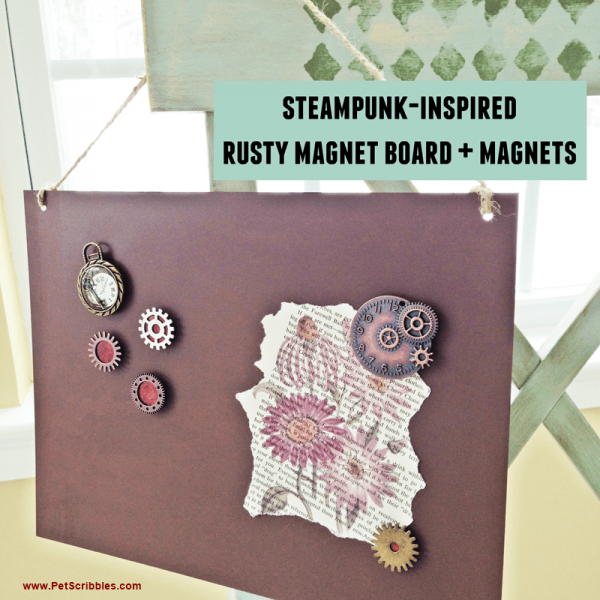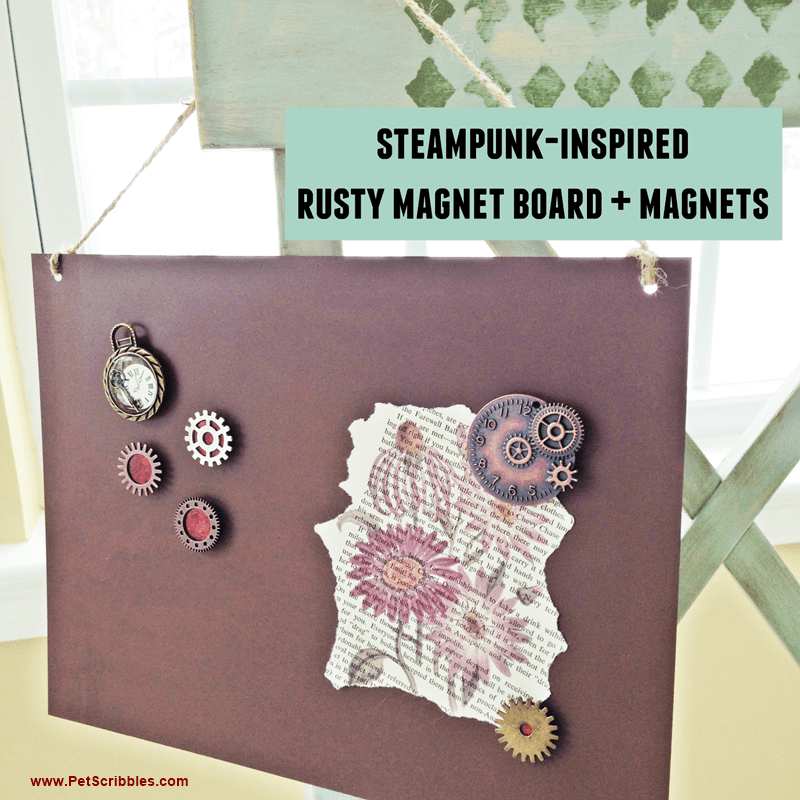 This project and video tutorial are sponsored by Darice Crafts. All opinions and ideas are most definitely my own!
One of the new things I'll be doing this year is serving as a Video Ambassador for Darice Crafts! (And yes, I'm totally over-the-moon happy about it!)
Darice products are sold in major craft stores and you can also find their products on ConsumerCrafts.com.
Since January is traditionally a time when we all want to get more organized, I've come up with a fun way to keep those stray pieces of paper – or your child's best artwork – front and center, as well as attractively displayed:
Steampunk-Inspired Rusty Magnet Board + Magnets
You can see the entire "how-to" in the short video tutorial I made below.
Supplies used:
Now that you've watched the video, here are the links to the products I used: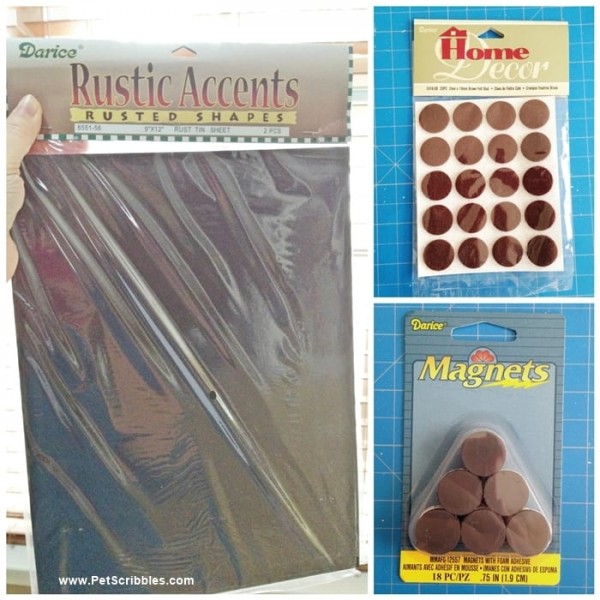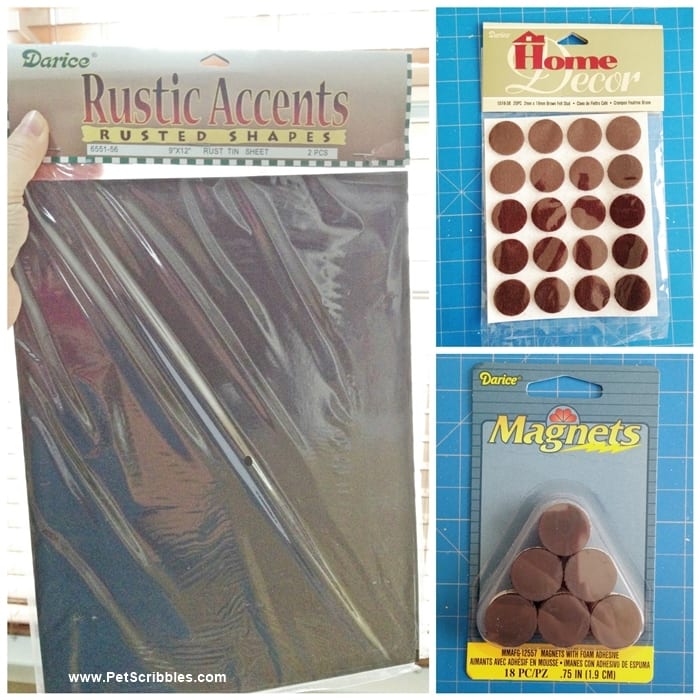 Rusty Tin Sheets – set of two 9 x 12 sheets
Brown Felt Pads – 20 pack
Adhesive-backed Magnets – 3/4 inch diameter; 18 pack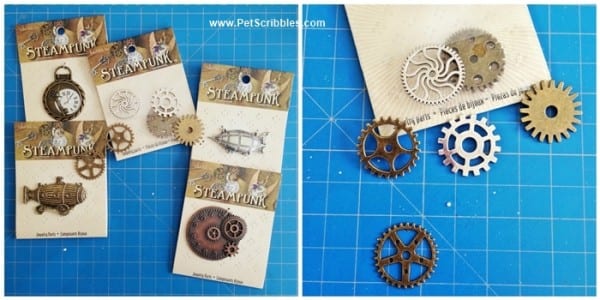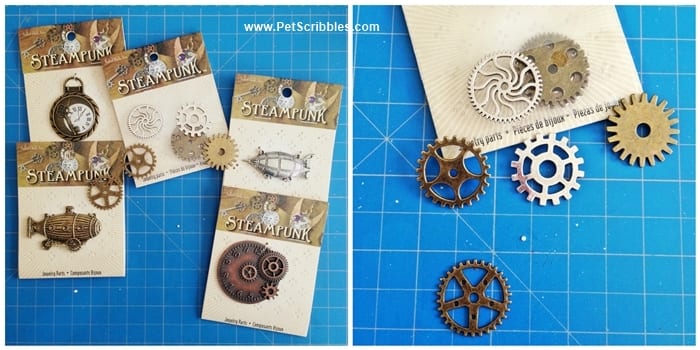 Steampunk Jewelry Findings – assorted styles
As I mentioned in the video, jewelry findings make great decorative magnets, and it's so easy with the adhesive-backed magnets I used.
Additional supplies: brown permanent marker, twine, scissors, drill (for holes)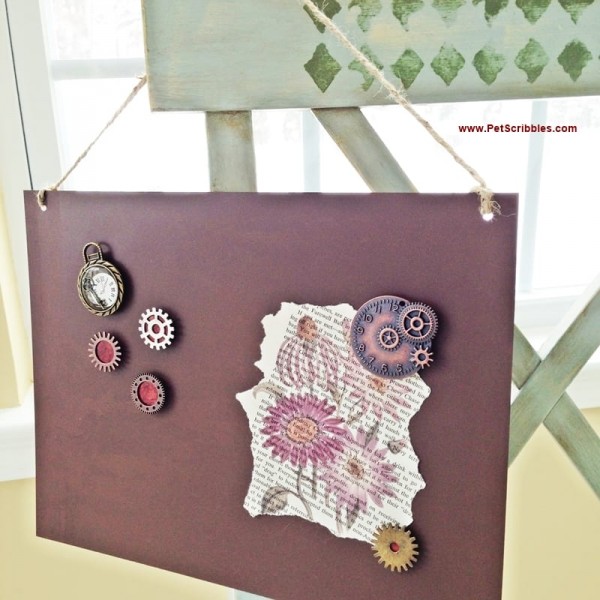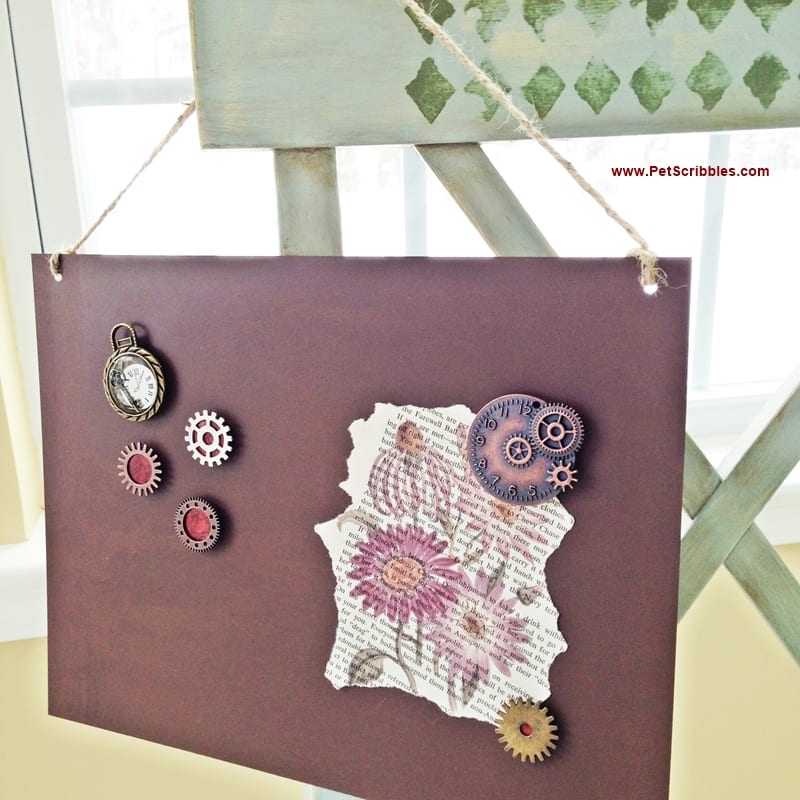 I hope you enjoyed this project and the video! I'll be bringing you another Darice-sponsored video later this Spring!
Happy crafting!
~Laura