A free Dr. Seuss Printable: Why fit in when you were born to stand out? A perfect reminder that it's good to stand out and be your unique and awesome self!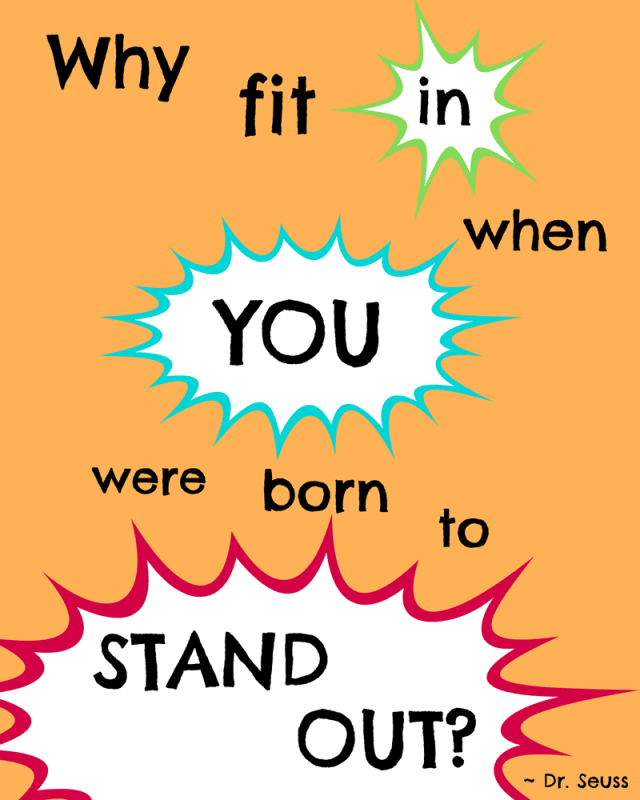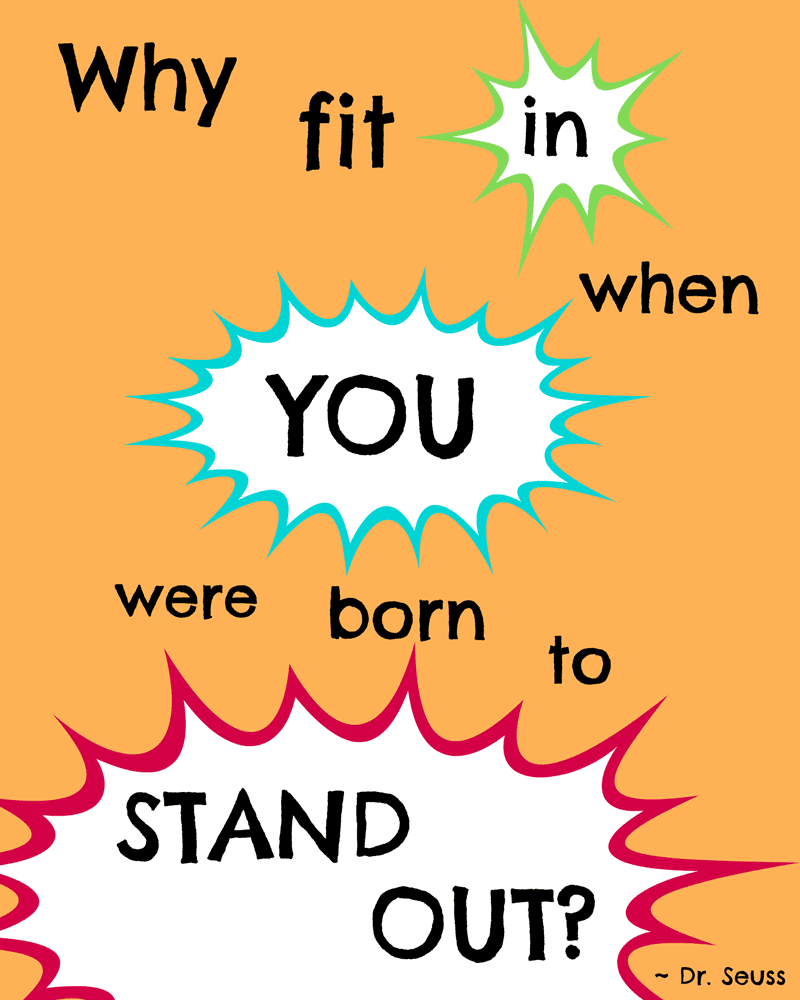 Hooray!
It's time for a Dr. Seuss edition of Craft Lightning!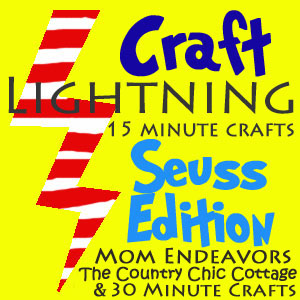 This time around, we're sharing all things Seuss-themed! Printables, crafts, costumes ideas, party decorations and more, so YOU can STAND OUT at your next Dr. Seuss event!
Each of the easy DIYs (in this week-long series) will take you less than 15 minutes to do! That's why we call it Craft Lightning!
Speaking of

YOU

STANDING

OUT

. . .
I created this printable to remind you that it's good to stand out and be your unique and awesome self! Always!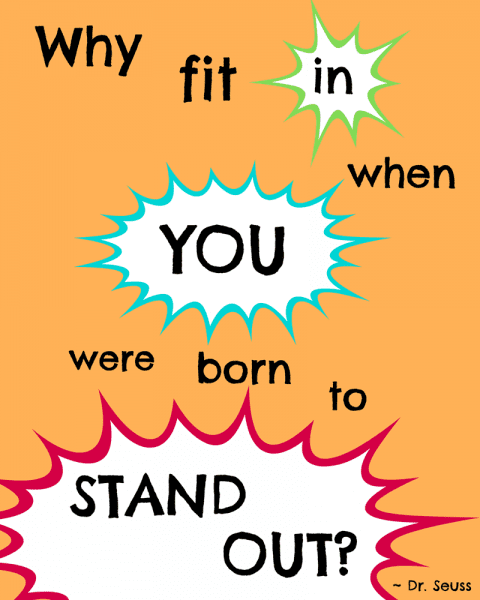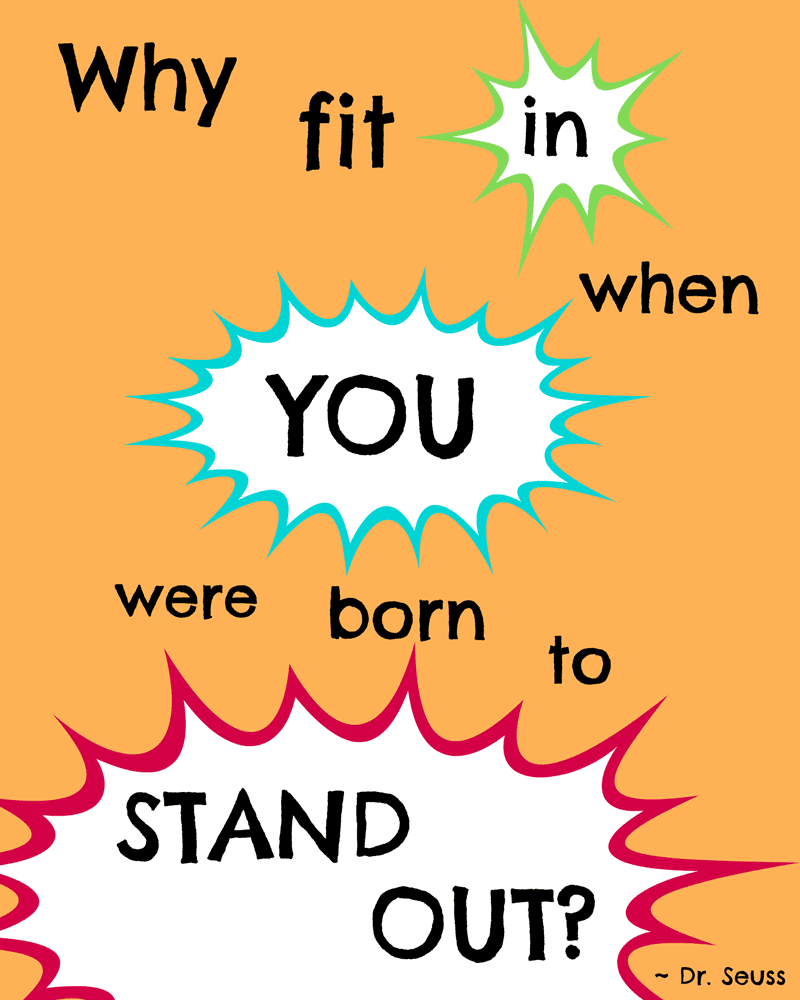 This quote is a fantastic reminder for kids, who often deal with yucky peer pressure to fit in and be like everyone else. But sometimes we adults need to be reminded of this as well. I plan on hanging this in my craft room!
Directions: Click on either image of the printable (in this post) to be taken to the high-resolution file which you can easily download and then print from your own printer. This printable is sized to fit into an 8 x 10 frame, or just use some decorative washi tape to hang it up!
Please note: This Dr. Seuss-themed printable is for your personal use only.
Another Dr. Seuss Printable!
Here's another printable I've created, which you can download for free here: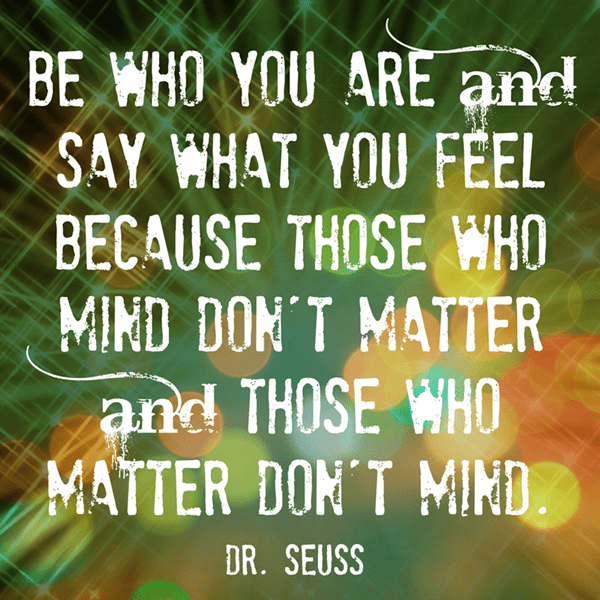 And be sure to check out more fun Seuss crafts below — under the "More from my site" too!
Happy crafting!