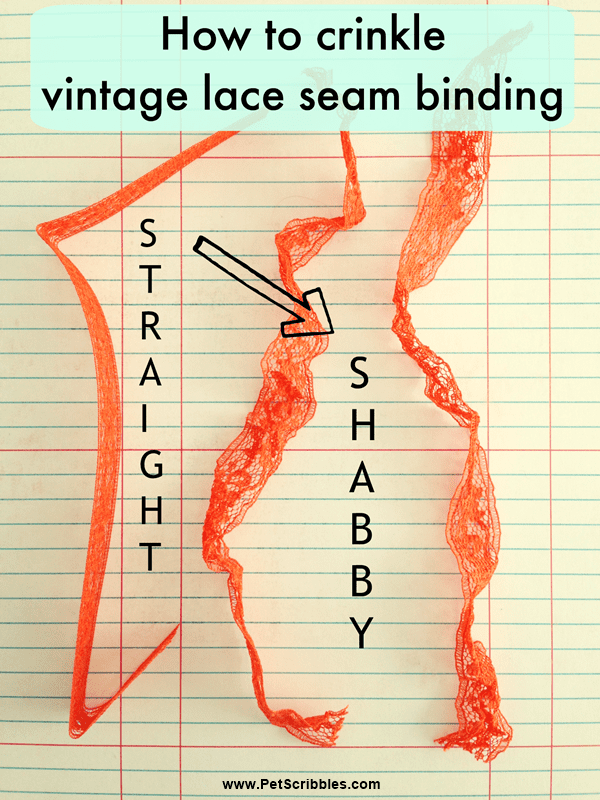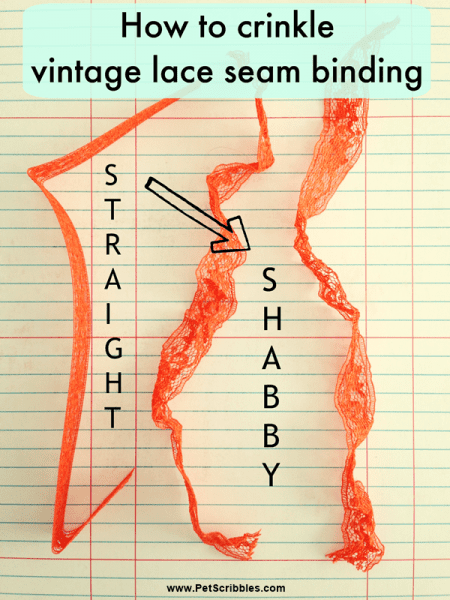 I came up with a super easy – and super fast – way to create crinkled vintage lace seam binding for a shabby look!
Here's an example of a vintage packet of lace seam binding: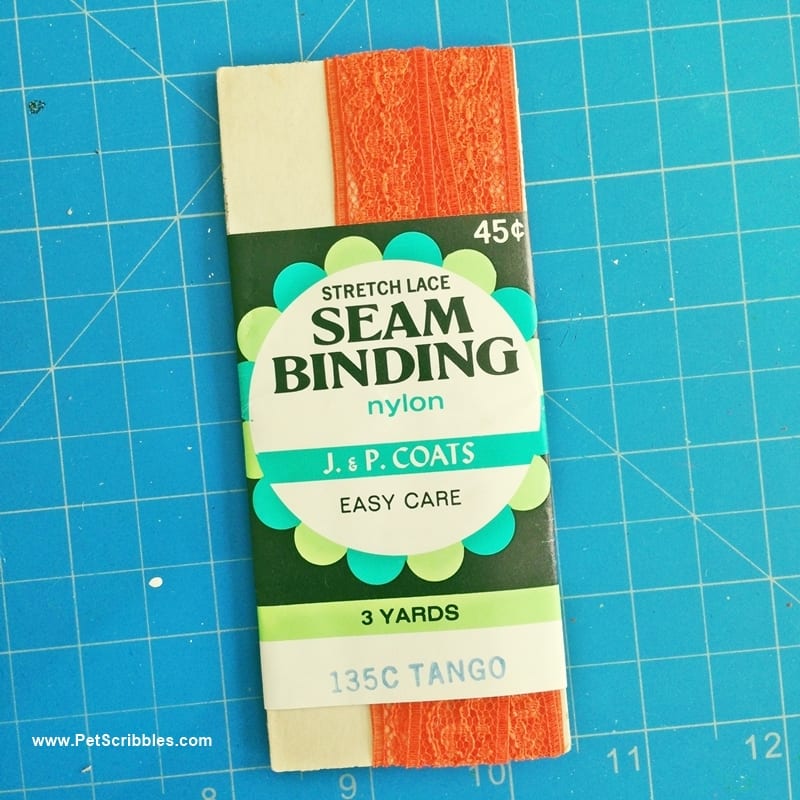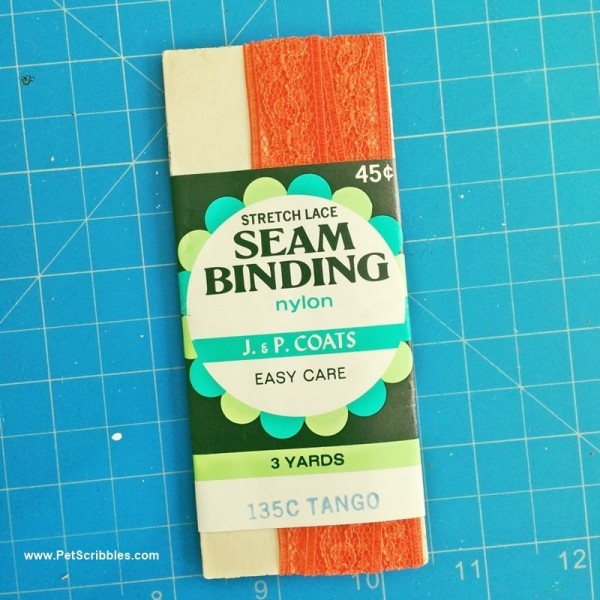 When you unravel the binding, you'll get definite kinks in the lace where it's been bent around the cardboard packaging, for who knows how many years: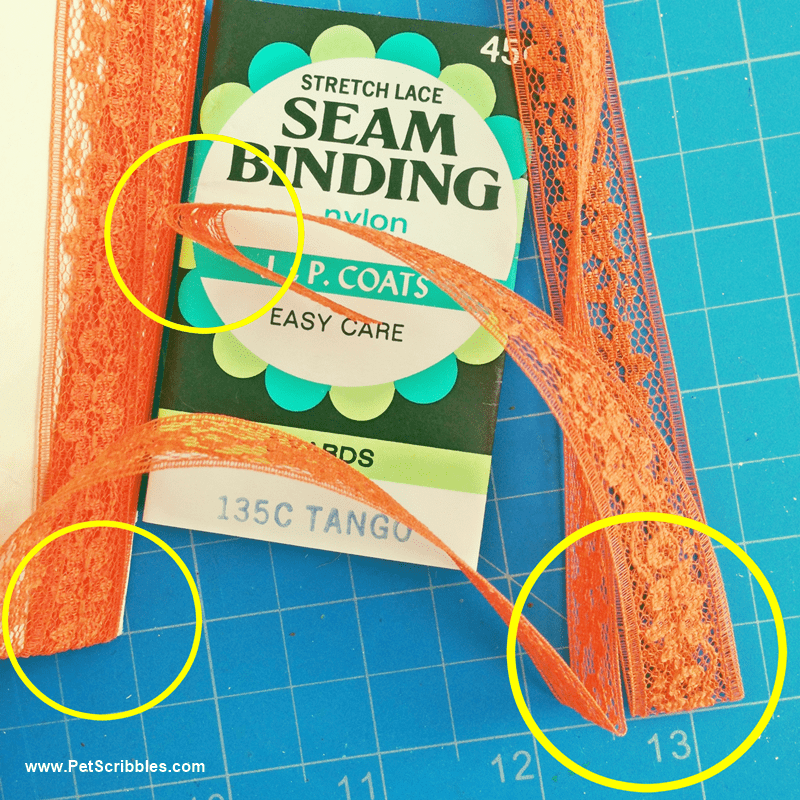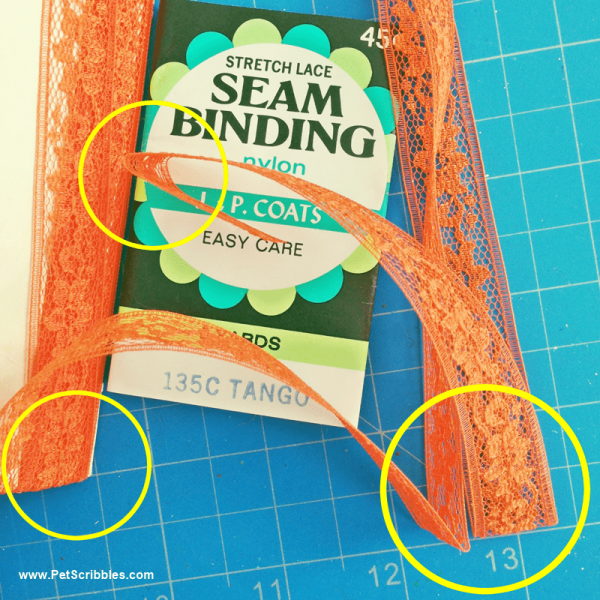 Depending on what you're using the seam binding for, those kinks can be hard to remove unless you iron them out.
But this morning I experimented with a way to make these fabulous vintage laces look shabby. Here's how easy it is to do . . .
Cut your desired length of vintage lace seam binding. Notice the kinks. We don't like them. 😉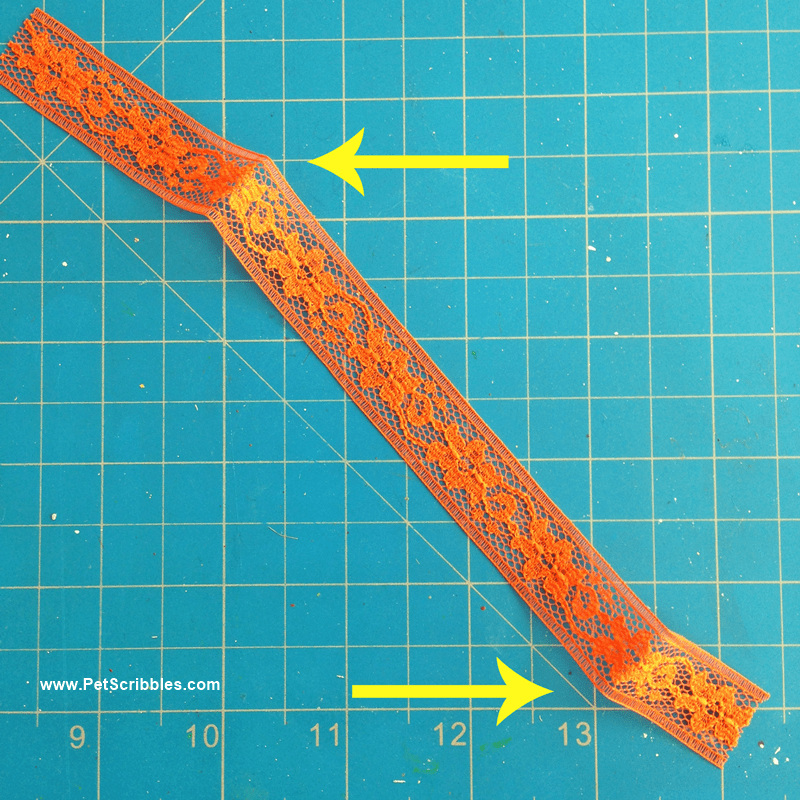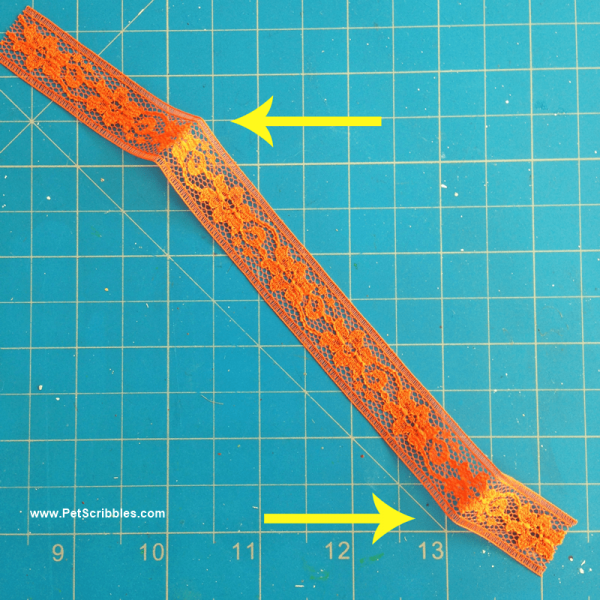 Are you seriously ready for how easy this is?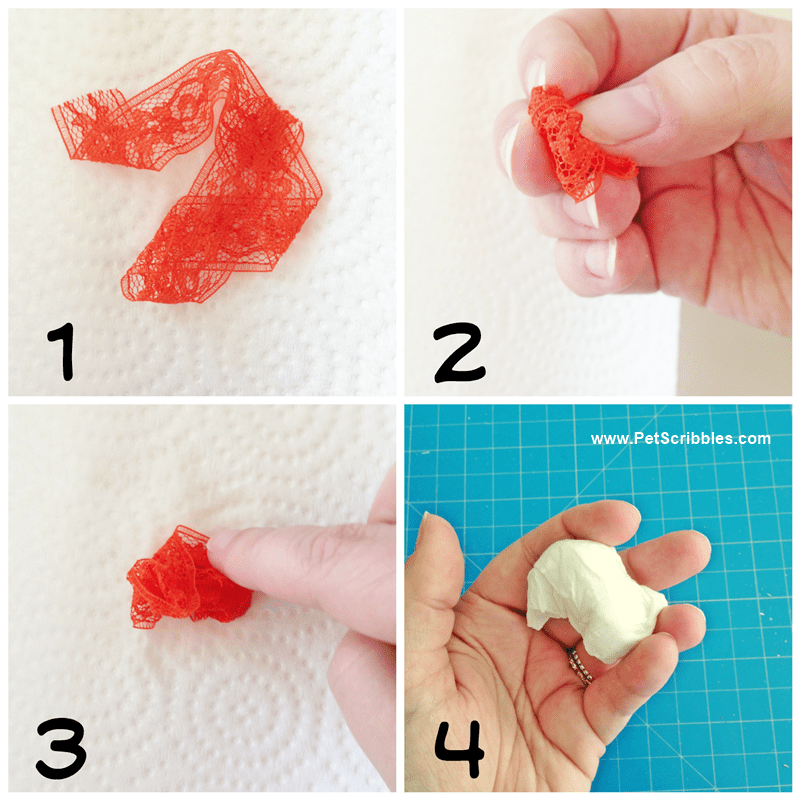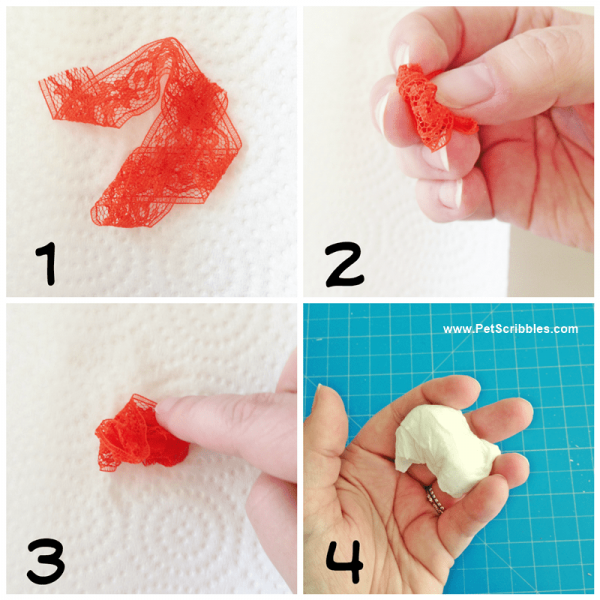 1. Wet the lace seam binding. I ran some water right over mine in the palm of my hand.
2. Crinkle the lace into a tiny ball.
3. Place the tiny ball of crinkled seam binding onto a paper towel.
4. Roll up the tiny ball tightly in the paper towel and squeeze, then either set it aside or put a heavy book over it for awhile.
And then, after no set time period, remove the lace seam binding from the paper towel and let it air dry.
That's it!
Here's a piece of the lace next to two strips that I crinkled: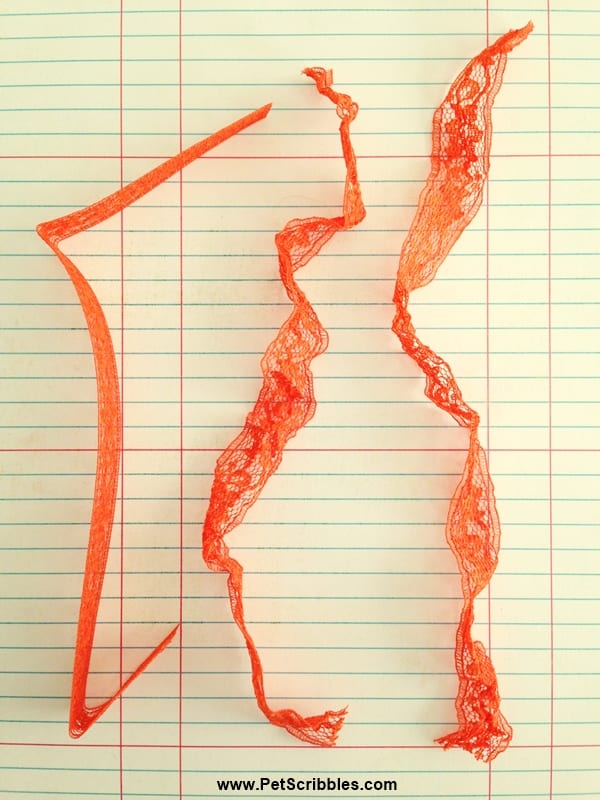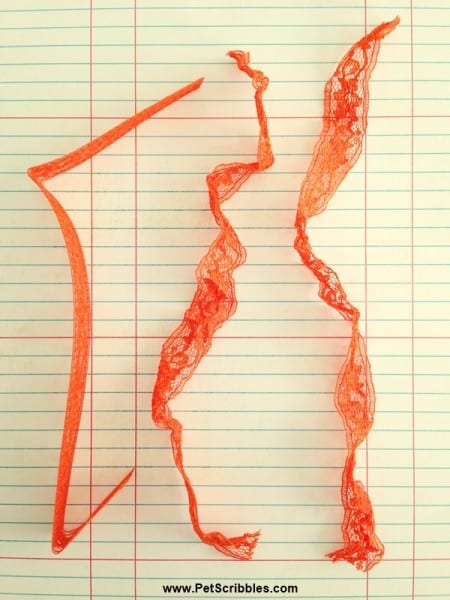 I love what a difference it makes!
I repeated the process with a neutral shade from my collection: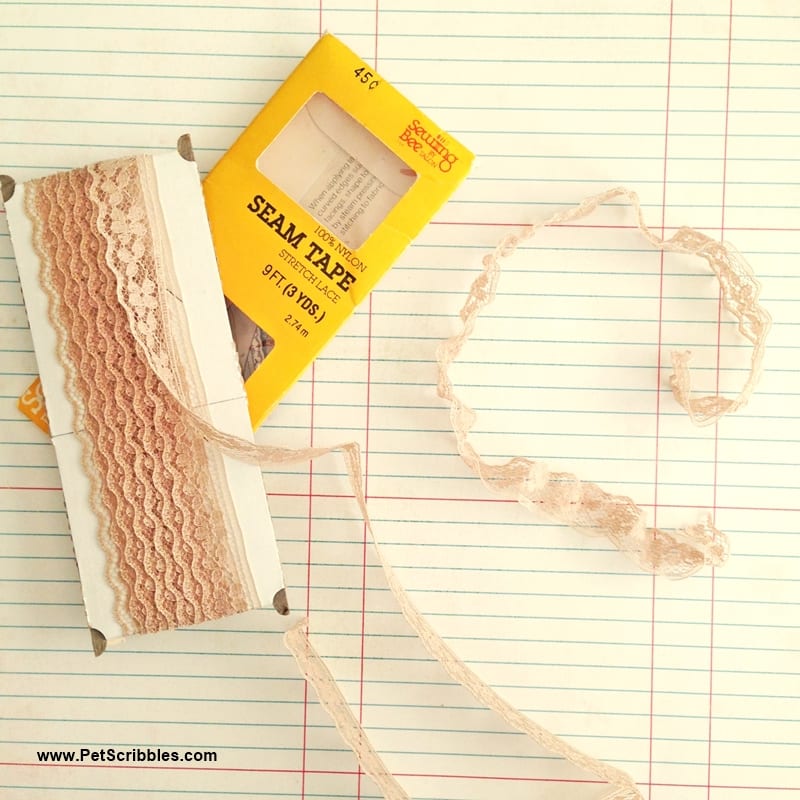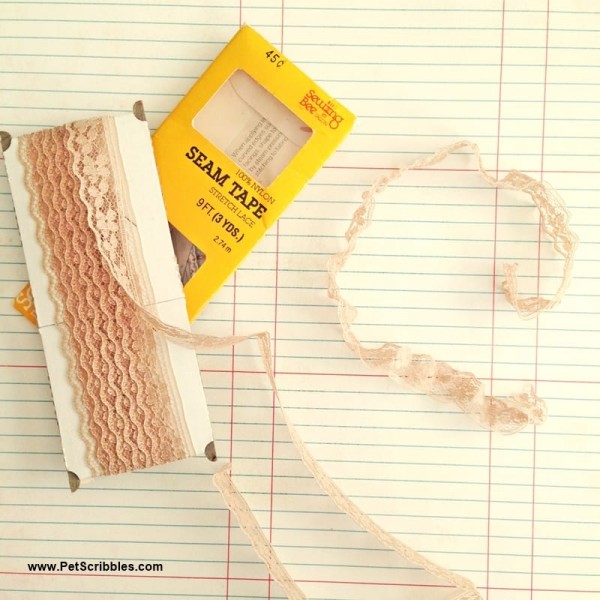 This piece of lace will be the perfect finishing touch on a distressed frame project I'm working on.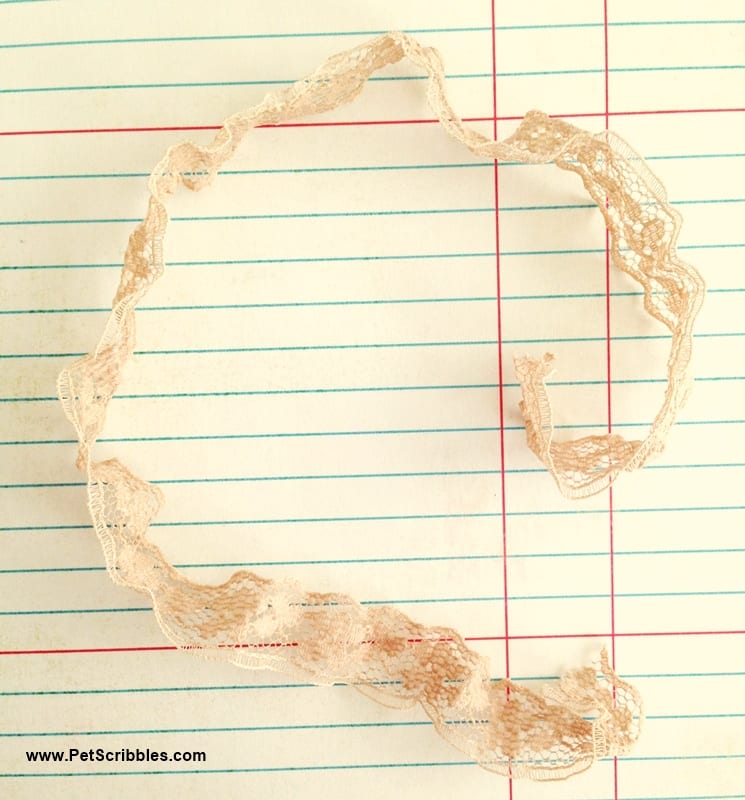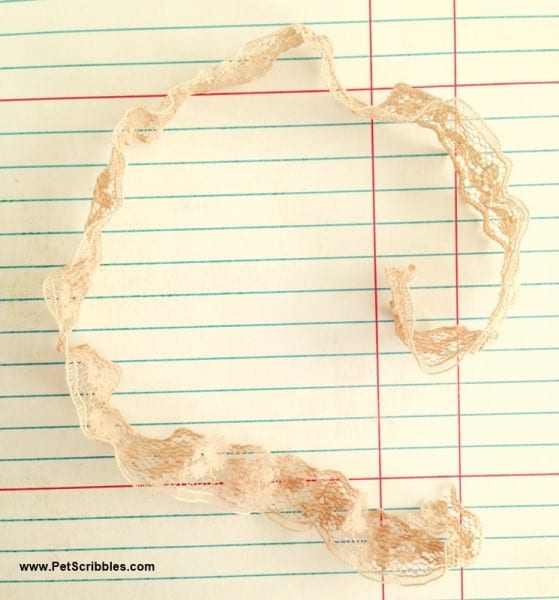 Told you it was easy!
You can find vintage seam binding at thrift stores, vintage shops, and on Etsy, which is where I find some really good deals.
Happy crafting!
~Laura