My favorite Dr. Seuss quotes plus a free printable for you: Be who you are and say what you feel, because those who mind don't matter and those who matter don't mind!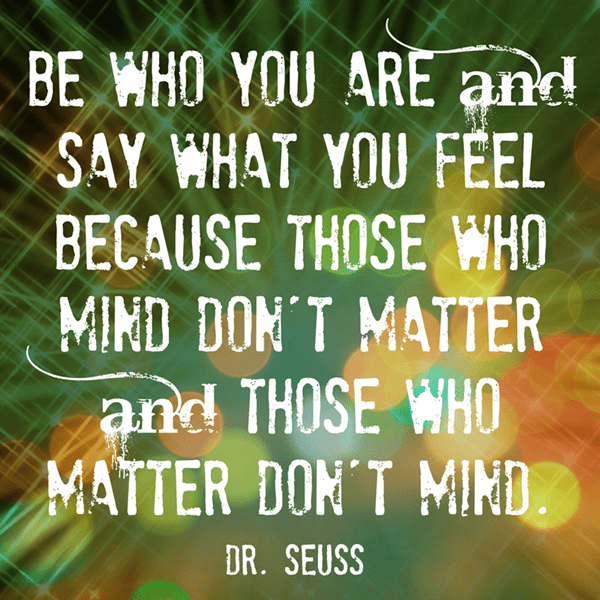 I love Dr. Seuss quotes, even more as an adult. Yes, I loved reading Dr. Seuss books as a child, but there are so many juicy nuggets of inspiration that can only fully be understood once you're all grown up. Or a grown up kid, like I sometimes feel!
Here are my favorite Dr. Seuss quotes, in categories that I made up just for me!
Quotes related to my love of reading and learning…
The more that you read, the more things you will know. The more that you learn, the more places you'll go.

Fill your house with stacks of books, in all the crannies and all the nooks.

It is better to know how to learn than to know.

Think and wonder, wonder and think.

You'll miss the best things if you keep your eyes shut.
Quote to remind me – as a writer of this blog – not to make my posts too lengthy (HAH!)…
So the writer who breeds more words than he needs, is making a chore for the reader who reads.
Quotes related to self-confidence, self-esteem, and remembering to be kind to "me"…
Today is your day, your mountain is waiting. So get on your way.

You're in pretty good shape for the shape you are in.

Today you are You! That is truer than true! There is no one alive who is You-er than You!

Today I shall behave, as if this is the day I will be remembered.
Quotes for when I'm feeling a bit discouraged…
To the world you may be one person; but to one person you may be the world.

You have to be odd to be number one.

If things start happening, don't worry, don't stew, just go right along and you'll start happening too.

Why fit in, when you were born to stand out?

Be who you are. And say what you feel. Because those who mind don't matter. And those who matter don't mind.
Quotes to remind me not to take life so seriously all the time…
I like nonsense, it wakes up the brain cells.

I know it is wet and the sun is not sunny, but we can have lots of good fun that is funny.

I am weird, you are weird. Everyone in this world is weird. One day two people come together in mutual weirdness and fall in love.
Free Dr. Seuss Printable…
I made this printable last week. You can download it for free at Deja Vue Designs to print for your personal use. Just click on the image below to be taken to a gorgeous, high-resolution image.
(If you print out the image below, it won't be that great – you need the high-res version instead!)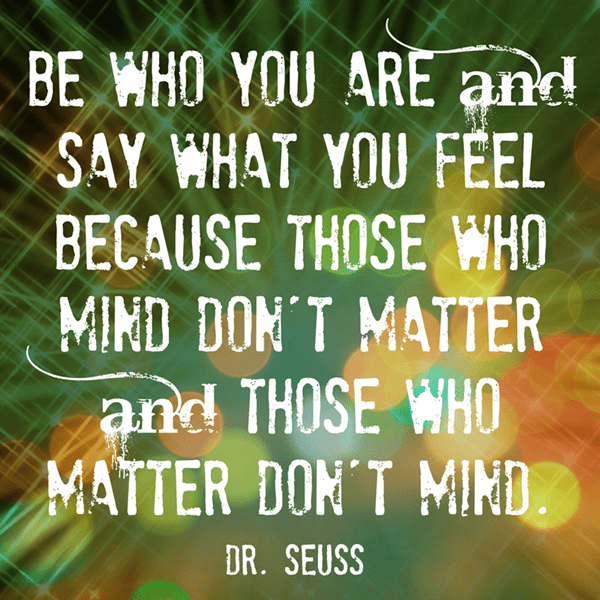 Another Dr. Seuss Printable!
Here's another printable I created, which you can download for free here: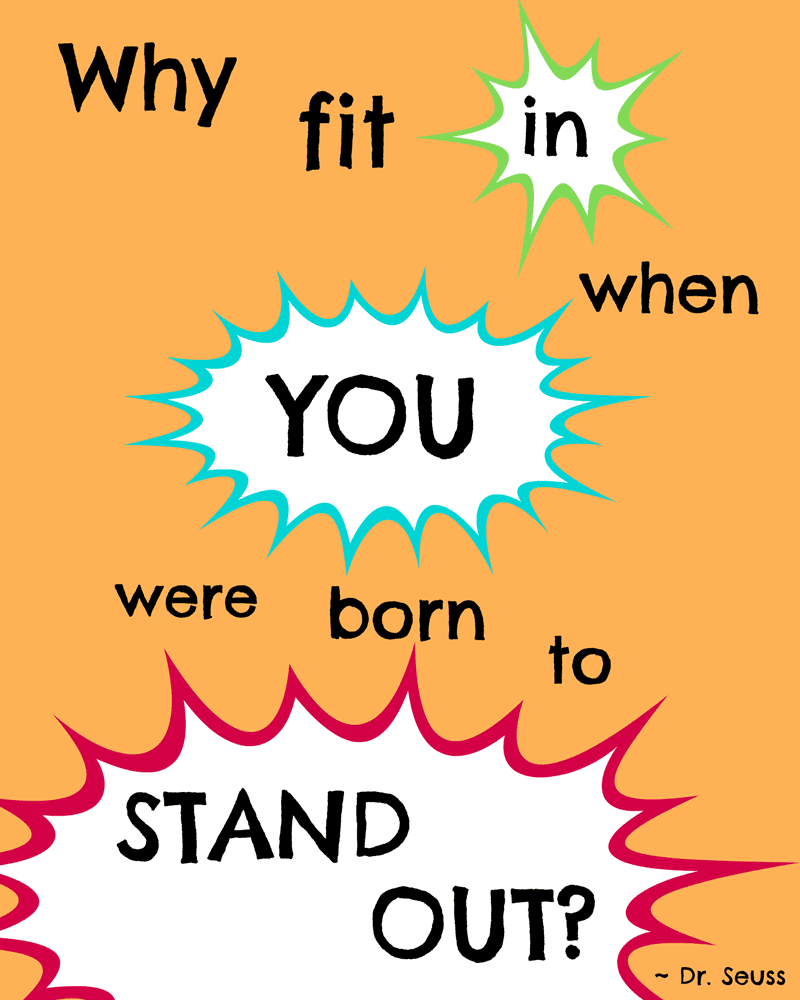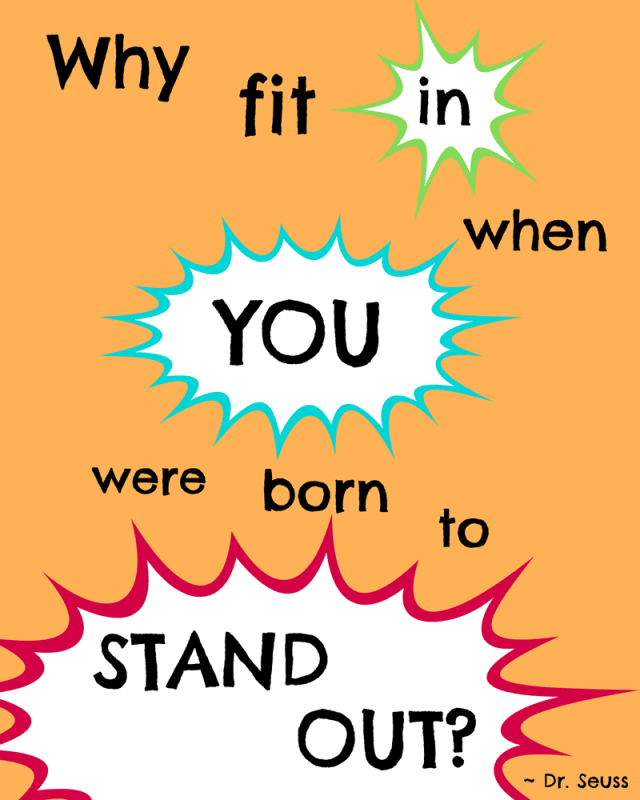 Happy crafting!