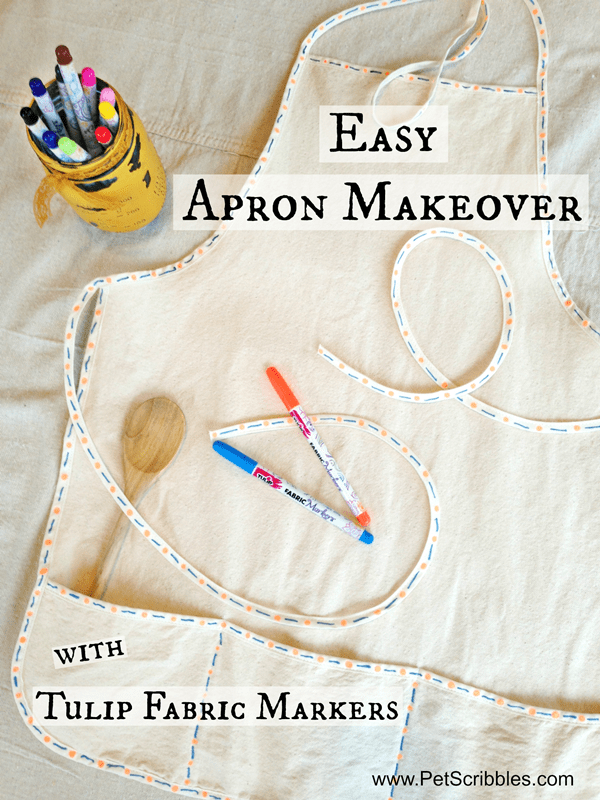 I've got another fun DIY for you: an easy apron makeover using Tulip Fabric Markers!
These fabric markers are really fun to use. You can draw intricate designs much easier than if you used fabric paints.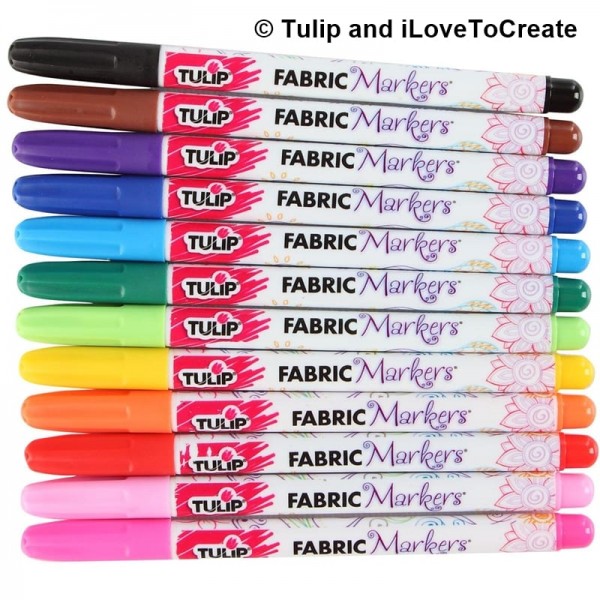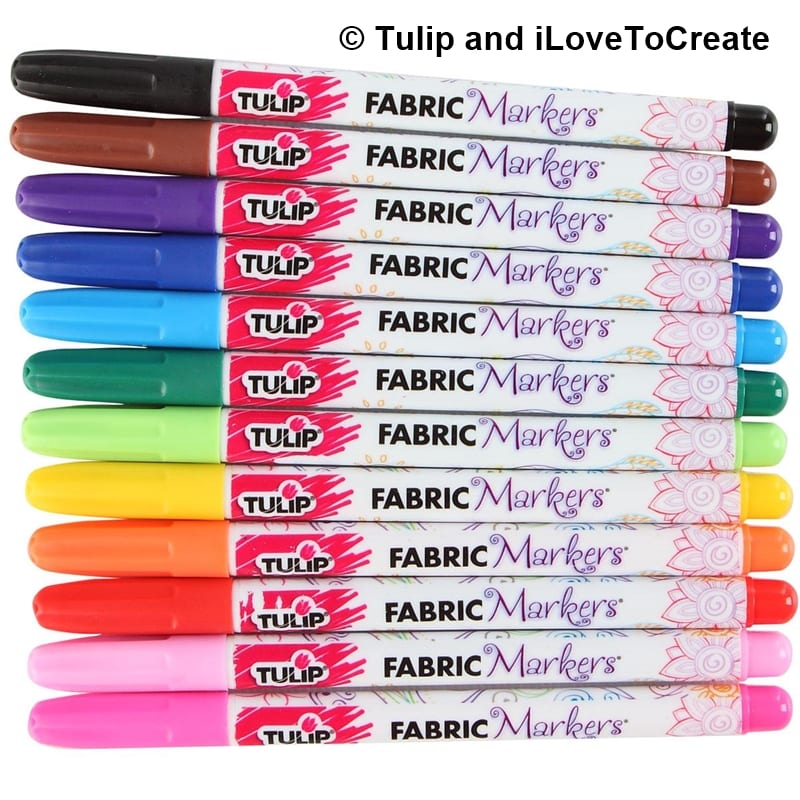 Last month I made this bunny tote bag with the Tulip markers: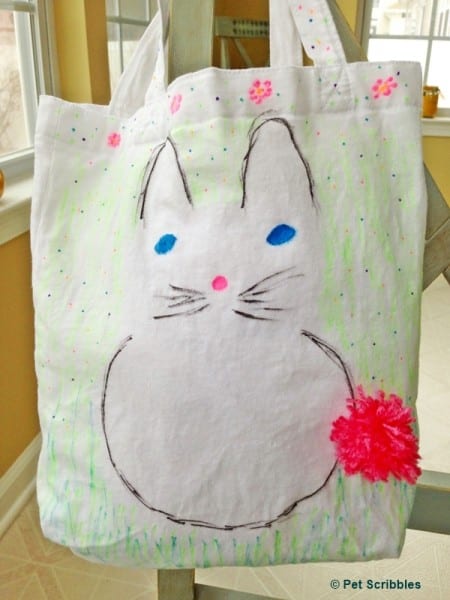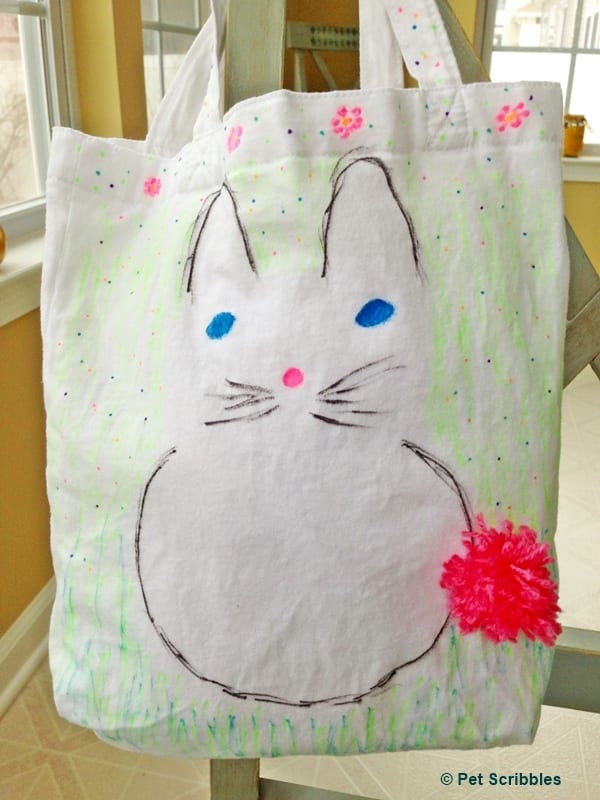 One of my favorite readers – Pat C. – commented that she doubted she could even make lines and dots using these markers.
Well Pat, you're the inspiration for today's DIY!
Apron Makeover with Tulip Fabric Markers
It is easy to draw lines and dots with Tulip Fabric Markers.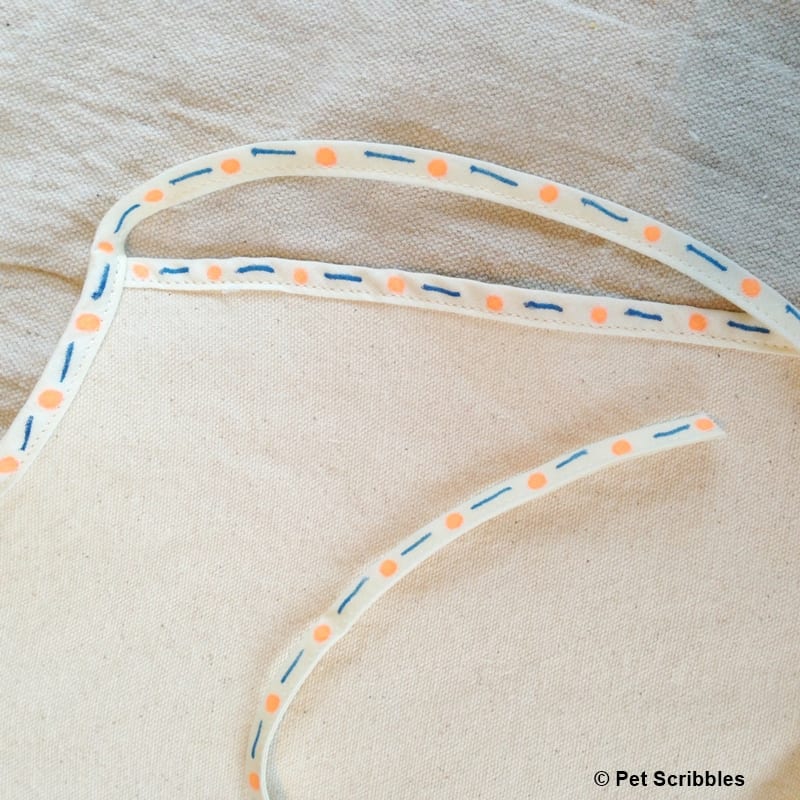 So easy, that I quickly decorated the plain trim on a canvas apron using blue lines and orange dots!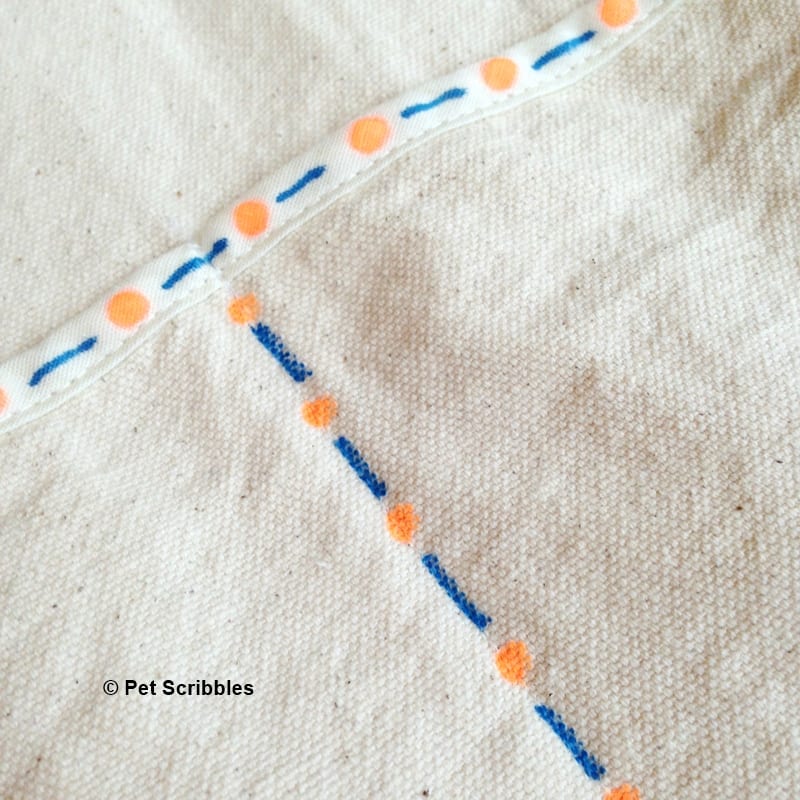 I didn't measure anything, just went around the edges of the apron – including the pockets – drawing lines and dots!
Tulip Fabric Markers come in a variety of tips, from a fine point up to a jumbo chisel point. See all of the sizes here.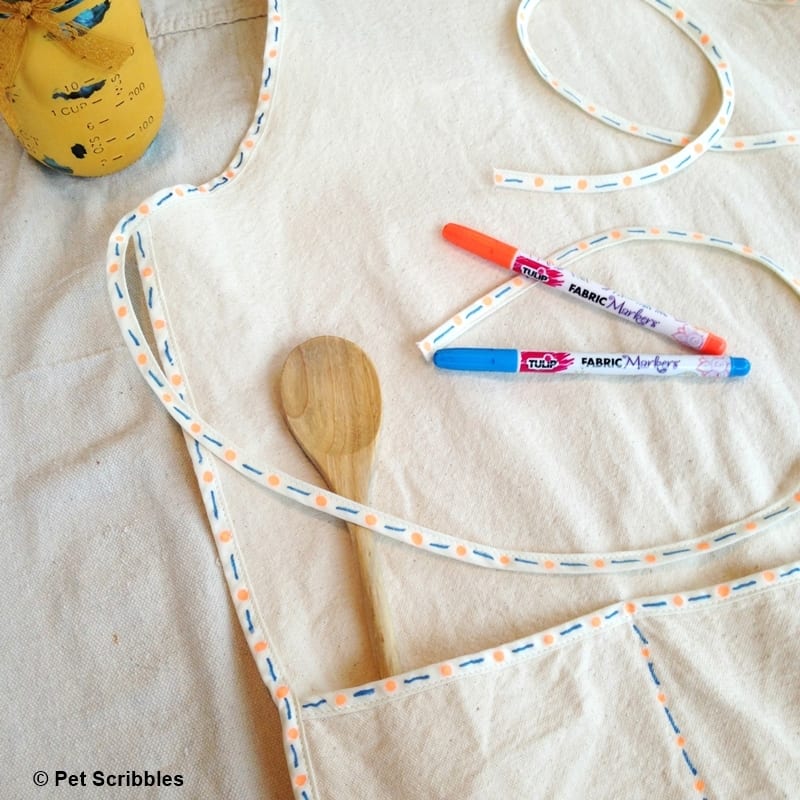 You can find Tulip Fabric Markers in most craft stores like JoAnn Fabric & Craft Stores or Michael's.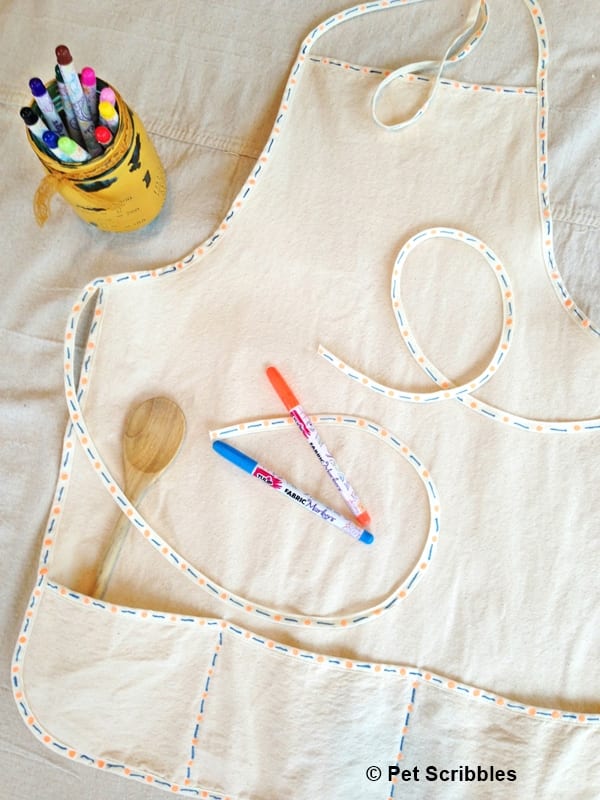 Giveaway time!
You can win your own set of these fabulous fabric markers plus lots of supplies to decorate!
Enter below:
Get inspired with these projects made with Tulip Fabric Markers!
Happy crafting!
~Laura