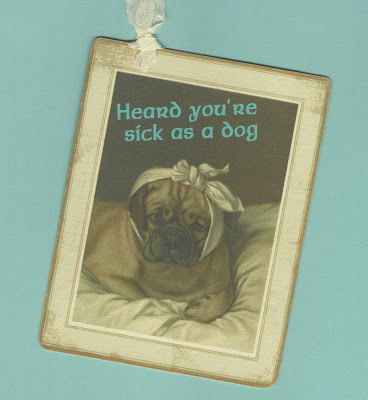 I can't concentrate. That sums things up in a nutshell. I have so many things I need to do, but at the moment, all I can think about is my pre-op appointment today at the hospital.
I only started this blog a bit over a week ago, and already my mind is trying to figure out how to properly blog about this latest medical thing. Is there a proper way? Somehow I doubt it, so instead of wondering about how to do it, I'm just going to do it instead.
I have to have surgery for my right kidney. I found out last Thursday, but needed to digest the news. I knew the surgery was looming out there, having had a decrease in function, but – – –
OK, I'm shaking my head. This feels so bizarre. When I started my blog, I was excited to share my interests, my handmade biz, my hobbies, my cats, my addiction to earrings, and my occasional favorites from Etsy. Somehow this kidney thing doesn't quite fit into any one of those neat and tidy little categories.
Perhaps this is an example of my own "word of the year" for 2012, which was also my chosen word for 2011: Messy. As in be more messy. As in everything is never quite perfect, so why keep waiting until it is?
You can tweak and tweak a design all you want, or edit a document over and over again, but in the end all you're doing is delaying the time it is released into the world. So why not be more messy about things and just see what happens? (And no I'm not suggesting a blog post with many typos, a handmade card with a bent edge. Those aren't examples of messy, those are examples of not caring, and another topic for another day.)
Maybe there is a new category, next to those neat and tidy ones mentioned earlier, called Messy.
And, of course if my blog's name is The Shed, I should be able to shed some inhibitions about sharing too. (Note to self, another thing on the list: create a banner for this blog with The Shed in title.)
The surgery is coming up in two weeks, and this week will be some exams and tests to make sure I'm "good to go" for the surgery. I've had surgery before, unfortunately quite a few times including two last year, but luckily all have been out-patient – even my surgeries for cervical cancer back in the early '90s – so there was always the known and calming factor that I'd be in my own bed by that evening, cared for by husband and cats.
Not this time. This time I'll be in the hospital for approx 4 days after surgery, with a minimum 3 to 4 week recovery. Yes, husband will be there thankfully, of course. No cats, though I did ask him to consider smuggling them in. I asked more than once, too.
So. That's what is on my mind today. I'll leave it there for now, this whole sharing thing is new to me. A bit like meeting a new friend, and not wanting to scare them away with too much information.
Thanks for letting me share, and letting me shed a bit too.

~Laura