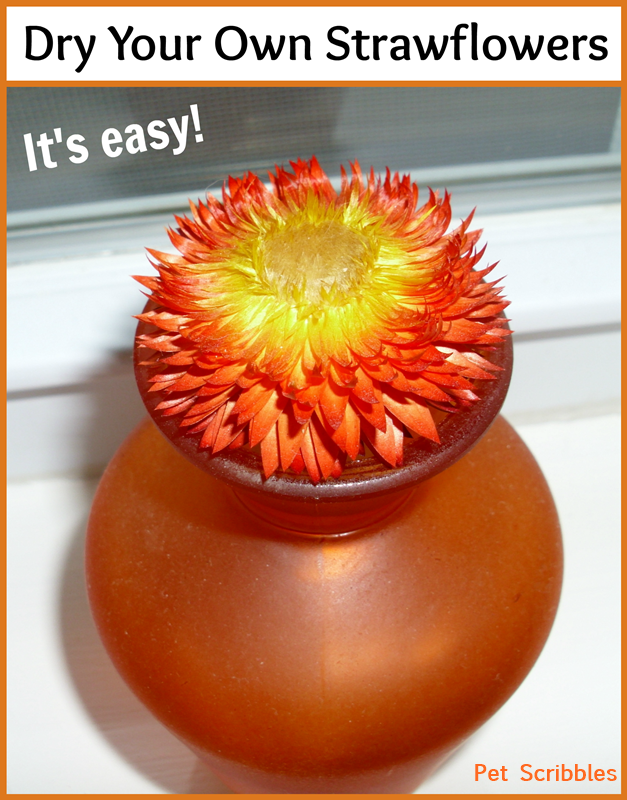 I love Strawflowers!They are the perfect flowering annual to refresh your mid- to late-Summer gardens.Strawflowers are super-easy to grow, not needing anything in the way of special care. They are drought-tolerant, which makes them my favorite for containers that can dry out easily in between waterings.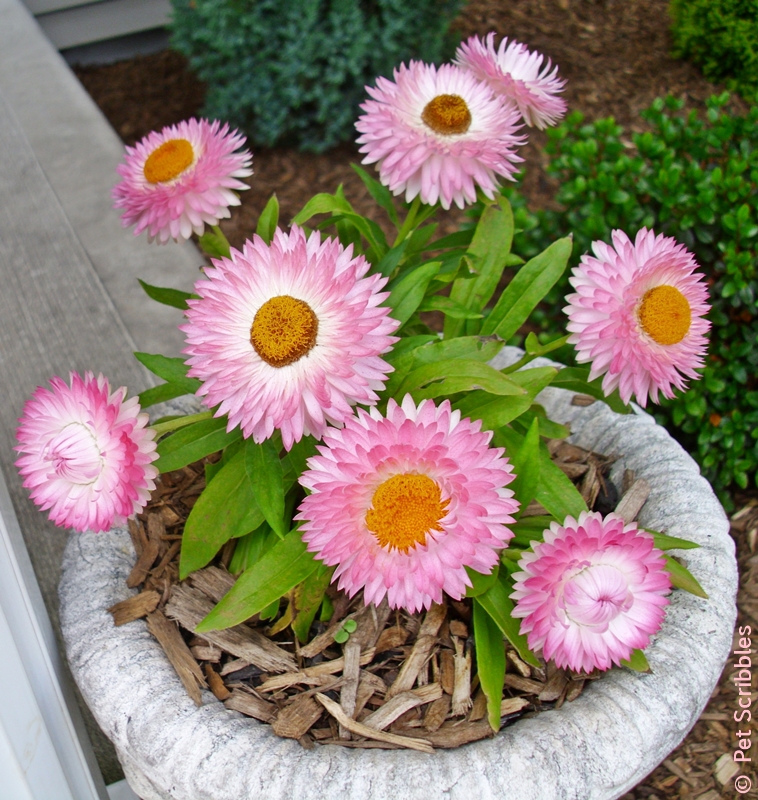 This is only my second year planting them, but I can already say that Strawflowers have become my go-to solution for easy-care color whether planted in containers (like I do) or directly in your garden beds (like I most definitely will do next year).
Dry Your Own Strawflowers – It's Easy!
Are you ready? Here's how you do it:
You can dry Strawflowers easily, as they dry perfectly all by themselves!
I told you it was easy!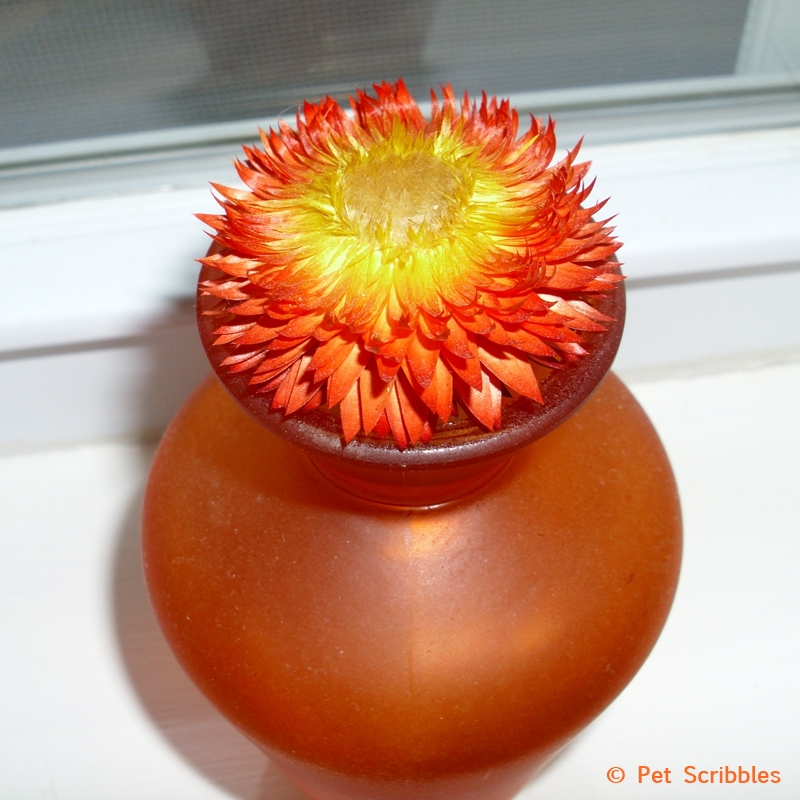 The image above – taken just a few days ago – is an orange/yellow Strawflower that I simply cut off last Summer, right where the stem and bloom meet. I wasn't sure what to do with this papery-feeling flower head, so I just stuck it on top of the tiny orange vase. I never got around to moving the flower, because it ended up drying beautifully right there!
A little dose of prettyness for a window ledge!
I made sure to cut the bloom when it was at its peak, although some sources I've researched have said to cut them when they are "almost" at their peak.
December 2013 update: Below are some Strawflower blooms that were still holding strong on the plants outside! The coming snowstorm reminded me to snip off these blooms, including some smaller buds just opening. Aren't they pretty?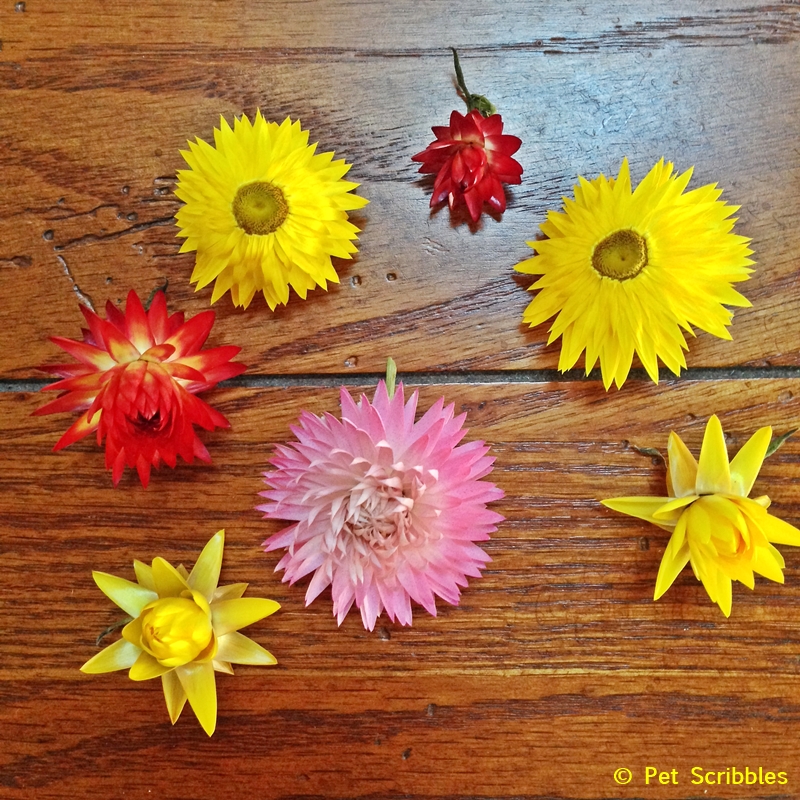 Happy gardening!
~Laura