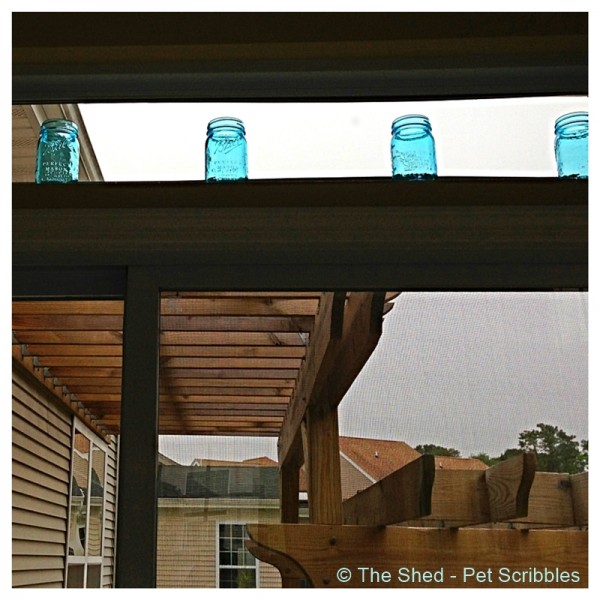 Sometimes the easiest way to decorate is by keeping things simple. And that's exactly what we did with the anniversary edition of the well-loved blue Ball Jars.
For the past 6 years since we moved into our home, we've wanted colored glass to go into this window ledge above our sliding door that goes out to our patio. We just couldn't find the perfect pieces.
And then Ball came out with these jars. And now we can check off one item on our giant home project list! An easy sense of accomplishment!
Hope everyone has a restful and relaxing Labor Day weekend here in the US!
~Laura