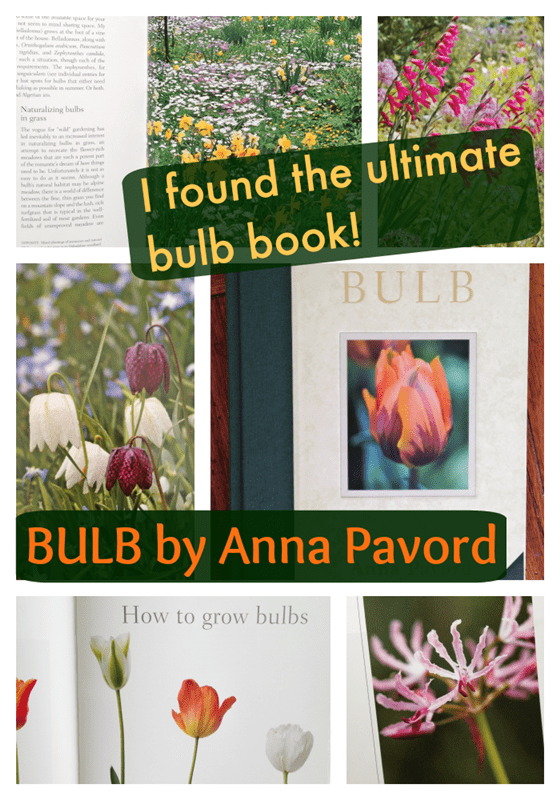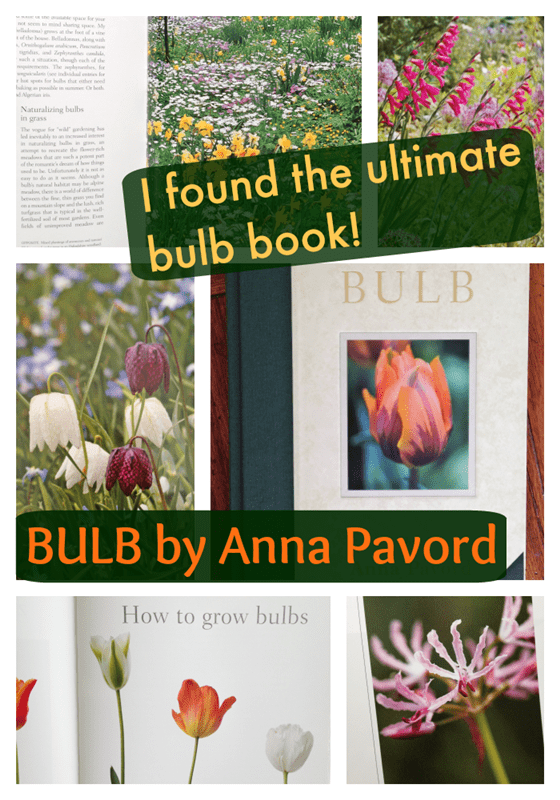 I treated myself to the book Bulb by Anna Pavord. And what a great treat it has been! This book is heavy, literally and figuratively, because of the content as well as the wonderful paper the text and photos are printed on.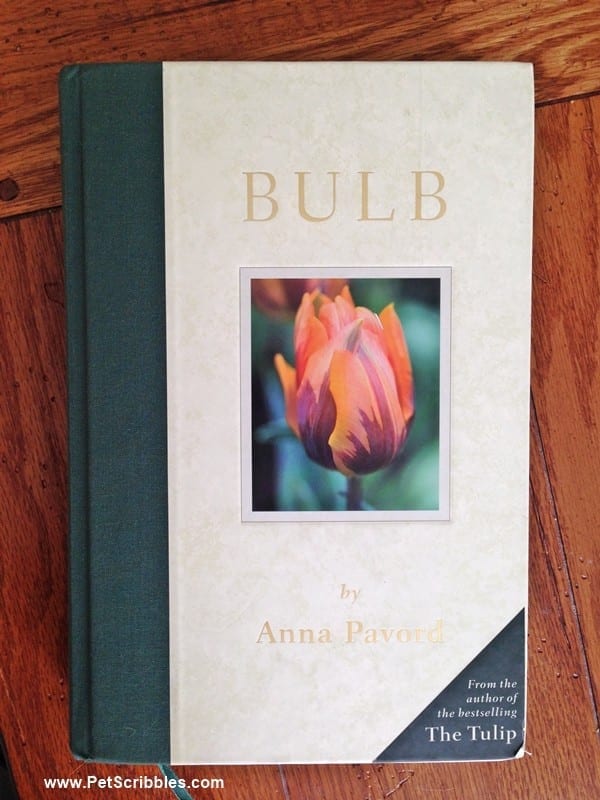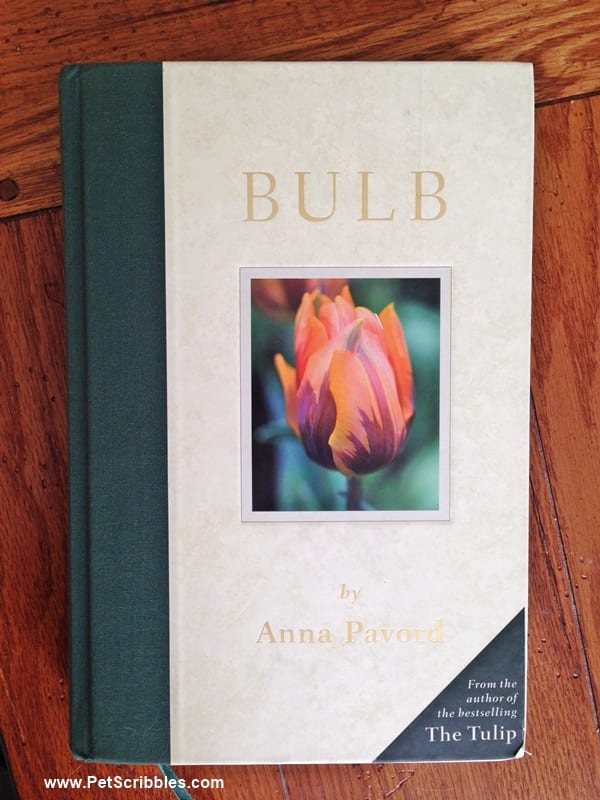 How heavy? I weighed the book and – according to my bathroom scale which always tells me I'm in excellent shape (hah!) – Bulb weighs 4 pounds and comes in at 544 pages.
You want to know about bulbs? This is the book to have. There's interesting history and background on bulbs, shared in Anna's engaging writing style, plus Bulb is also pure eye candy as the pictures will have you itching to get outside and garden!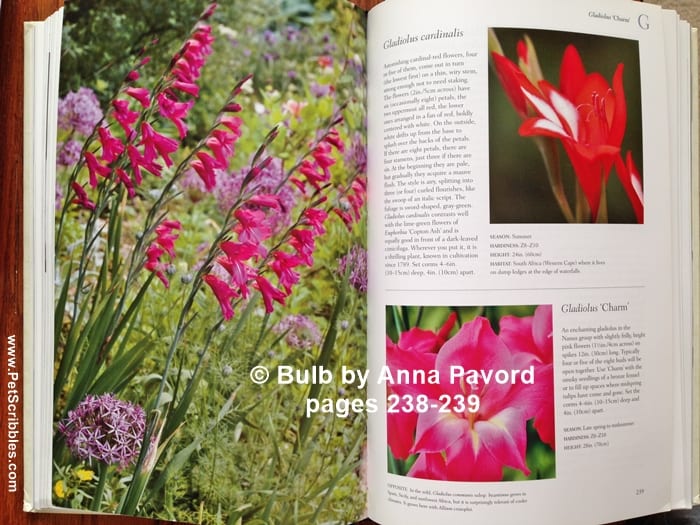 Anna Pavord has authored many gardening books and is a garden columnist for the British newspaper The Independent. Here's a link to her latest online column about Asters.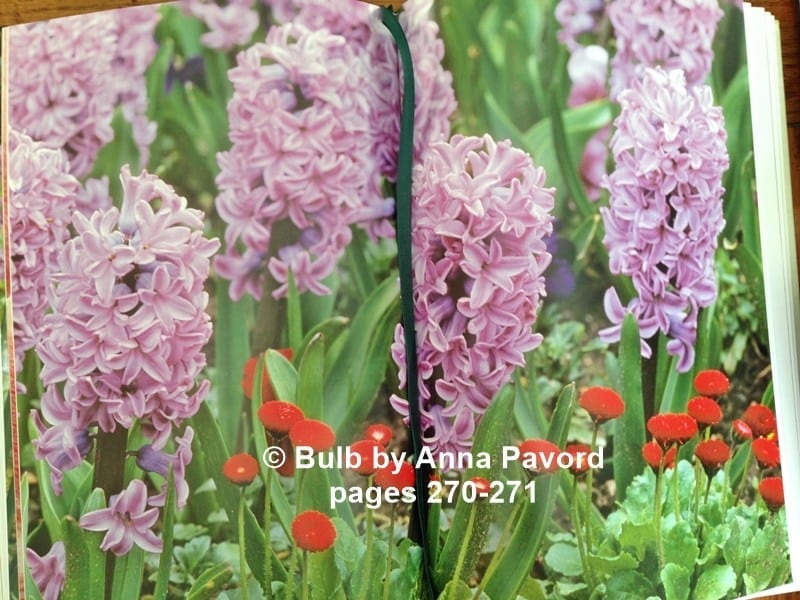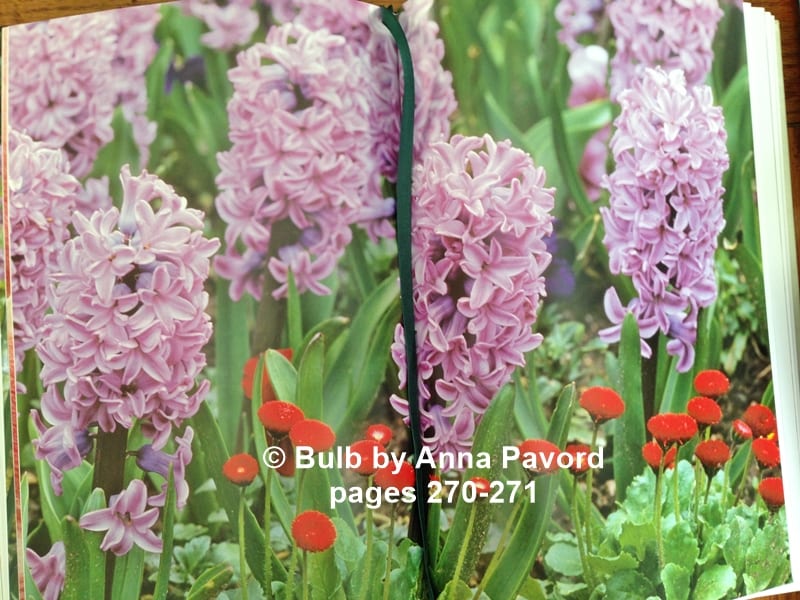 This book can be expensive to purchase new – starting somewhere around $25 to $30 – but there are many 3rd party sellers on Amazon who have this book for much less.
I purchased mine for a total of $8.99 including shipping, with a 100% guarantee that the condition would be like new with some slight shelf wear and a remainder mark on the bottom of the book.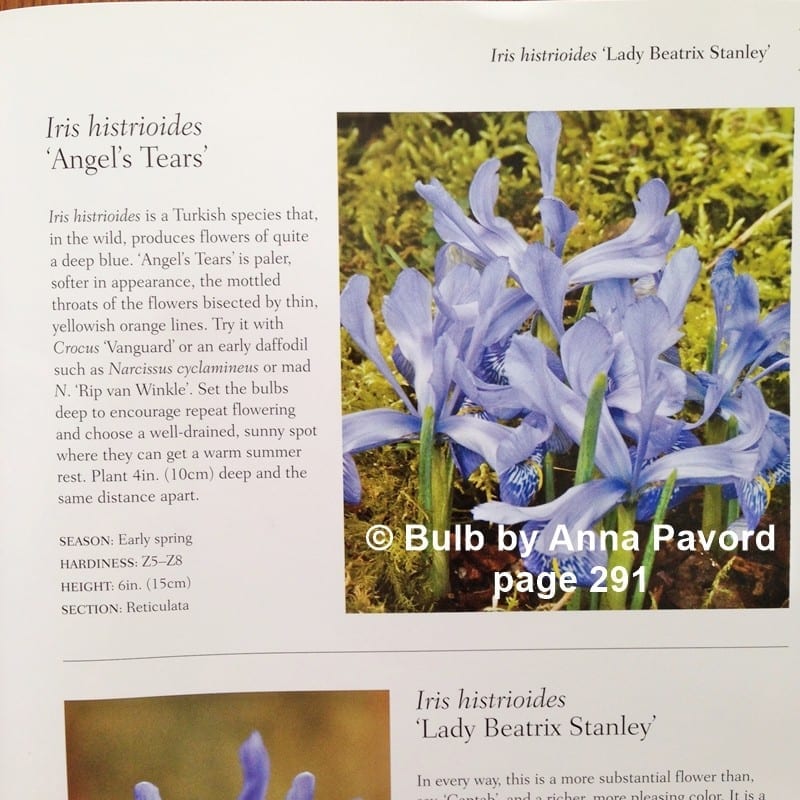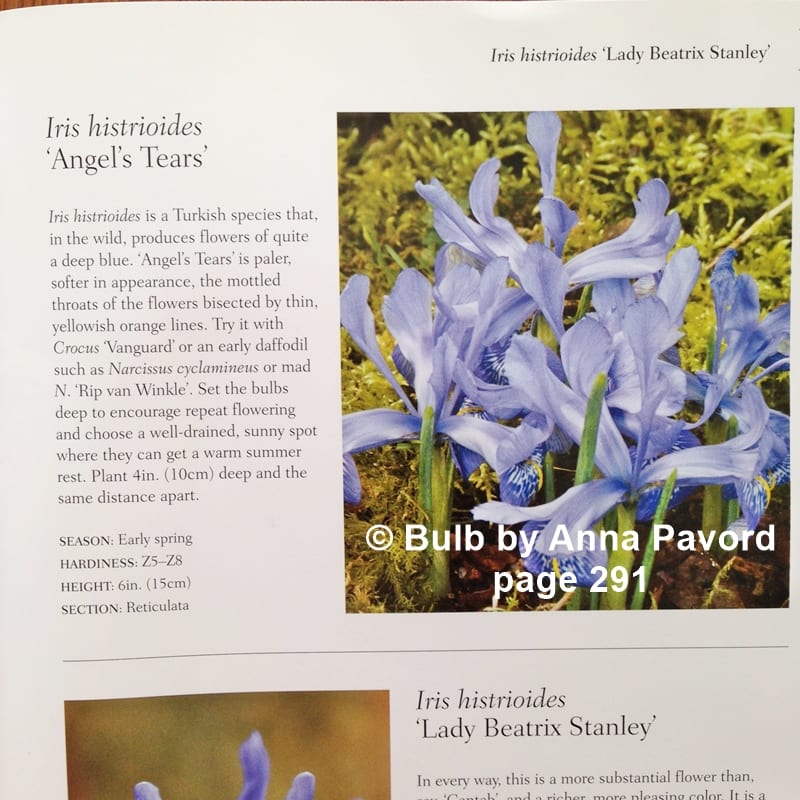 The book I received looks practically new! There's one small bend in the bottom right-hand corner on the front, which you can see in one of the previous pictures above. The "remainder mark" was a black marker dot on the bottom. A dot. Nothing more.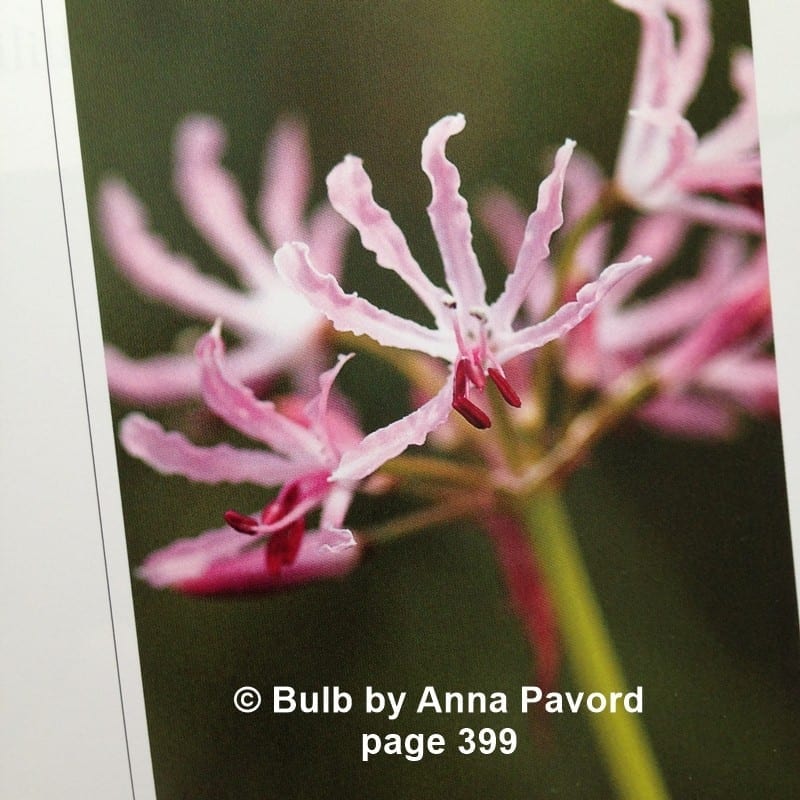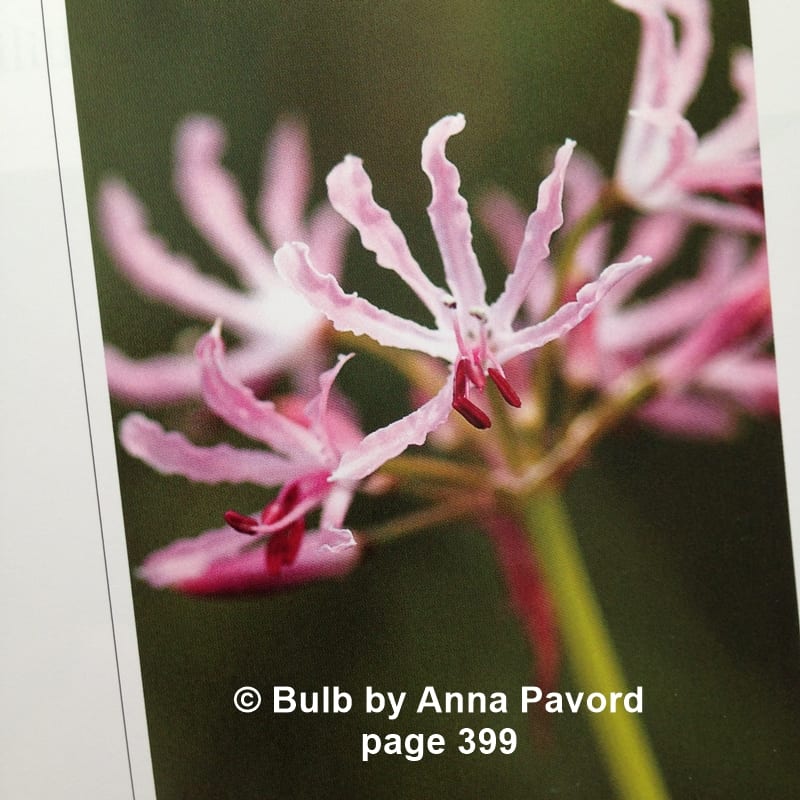 Not only is Bulb comprehensive, covering bulbs from A to Z, with pictures of each, but there's also an in-depth guide to growing bulbs too.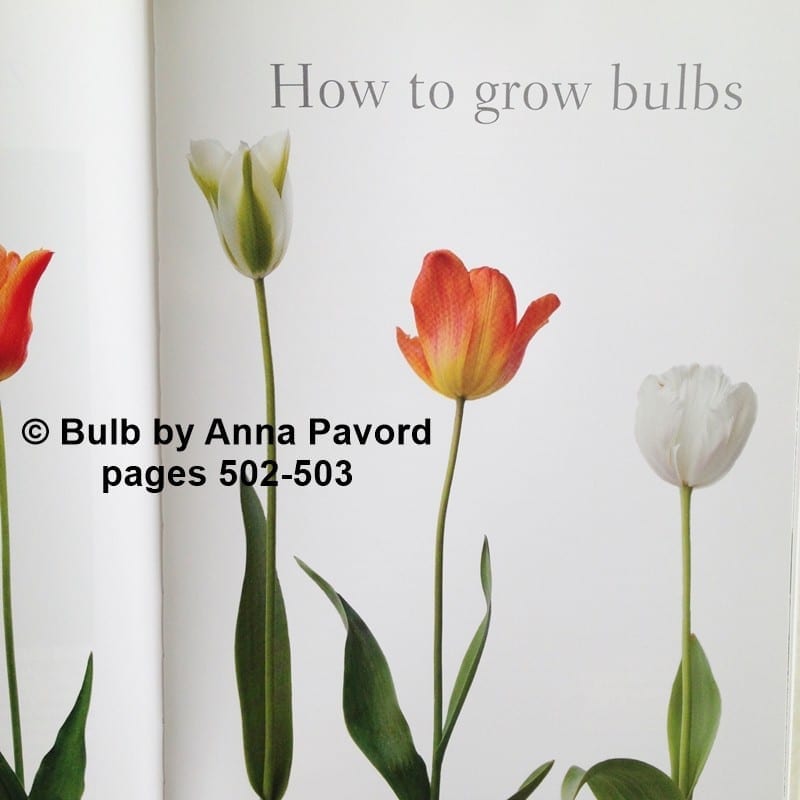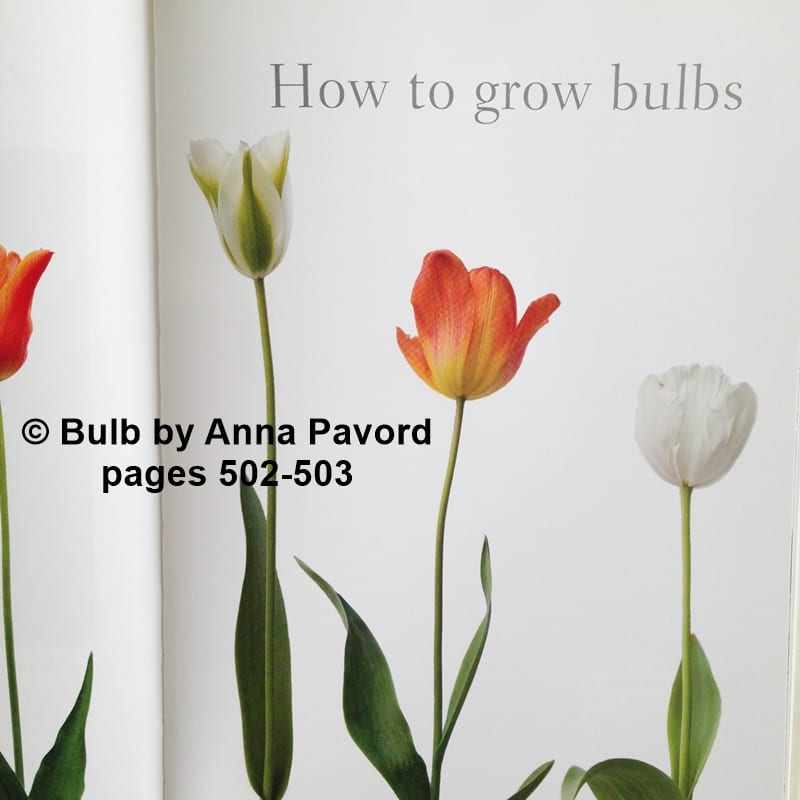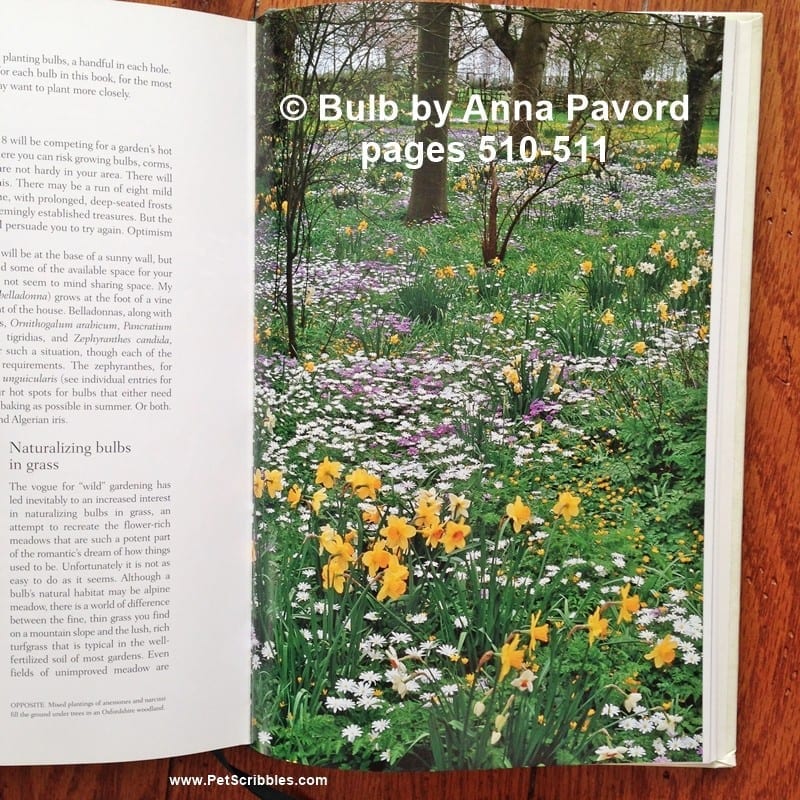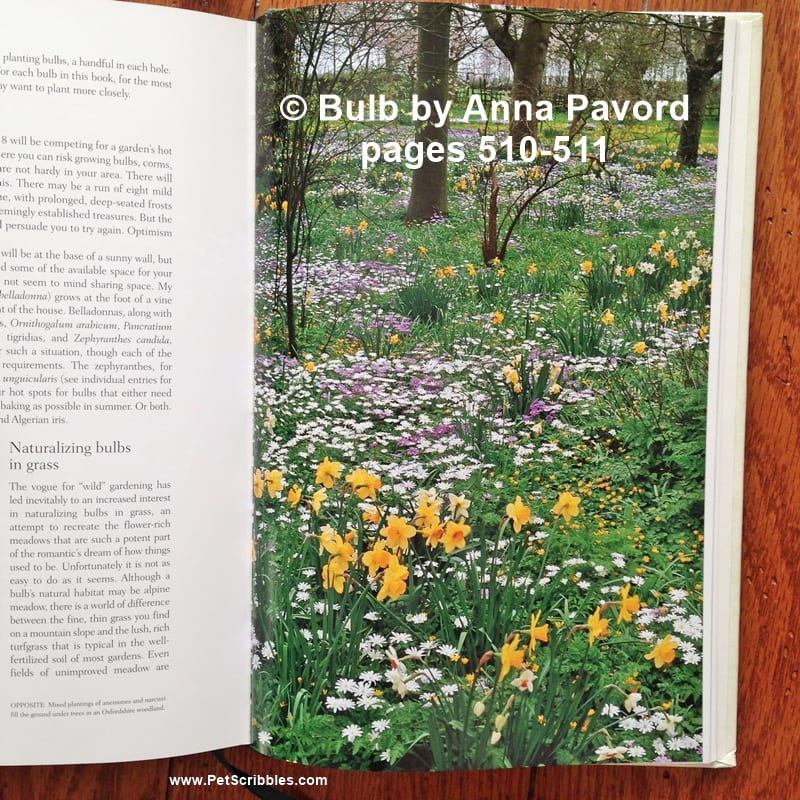 I'm learning about so many different flowering bulbs that I wasn't familiar with previously.
If you can hunt down an inexpensive version of this gorgeous hardcover book – I say go for it!
Here's my Amazon affiliate link below (see my disclosure here) where you can see all of the new and used copies currently for sale via Amazon and their 3rd party sellers.
This is the perfect book to enjoy during these Winter months! And I know it will be a reference I'll use again and again, as I plan out which bulbs I'd like to add to our garden beds.
Happy reading!
~Laura