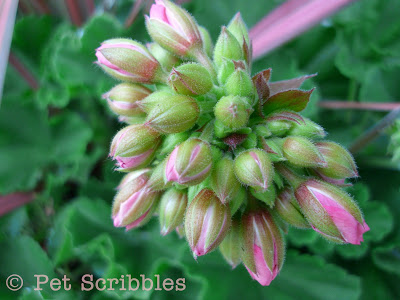 Needless to say, and I'm sure I referenced this somewhere in another post recently, the stent is out, and I'm basically considered almost fully recovered. Lots of good "ly" words in that sentence! I had an ultrasound last week and will see my surgeon this afternoon to see how the internal healing is progressing. The next step after that will be a renal scan about a month from now, which should – by that time – show everything nicely healed up. And then we can hopefully wrap up this chapter of my medical life and move it into the medical history file cabinet.
The evil stent . . .
The stent was removed a few weeks ago. My husband chose to stay in the waiting room for this exam, he had no desire to see anything up close and personal. Meanwhile, the doctor asked me if I wanted to watch him remove it via a small camera. Why yes, I eagerly replied! I'm telling you: I felt like it was Christmas Day that day, I was just that happy to get the stent OUT of my body.
The stent was green, a cross between a Spring green color and a deeper grass green color. Honestly, I have nothing against the color green, but seeing it associated with the evil stent will probably subconciously affect me somehow color-wise. Time will tell.
My backside fails me . . .
Because they were removing the stent, they had to give me a dose of a heavy-duty antibiotic to prevent infection. And it was administered via needle into my behind. I honestly thought – pre-needle-insertion – that it would be easy because I have several layers of fat in my backside which would surely absorb the pain and such. Nope, that's not how it went down… or should I say went in. It hurt. Really thought my extra layers would come through for me. They let me down.
Within about 24 hours I was feeling just fine. It was so liberating not to feel the urge to pee 20 times per hour! Yes, sometimes it is the little things that can bring me joy. Ha! Fast forward the two additional weeks that I had to still wait until being allowed to resume lifting things – still nothing too heavy – and doing normal day-to-day activities, and I'm feeling like I'm pretty well done with this saga.
Surgery hair . . .My surgery hair worked out great, but of course it has grown out. That's the trouble with shorter hair. So I'll be back to my favorite hair salon soon to artificially make my hair look naturally messy. Ha!
Bullet holes? Not so much . . .
My five "bullet holes" (which is how I previously described my scars on my abdomen) are healing up nicely. Nicely? Well, they are healing up and looking less like bullet holes. So that's good.
So that's really it in a nutshell. Done, finished, and SO over it!
Except for one thing that is still nagging at me. That Nurse.
I'll tell you about her sometime. Maybe then I'll be able to finally let it go. . .
~Laura