Winter stillness in the garden. Become mesmerized by its enchantment.
"Anyone who thinks that gardening begins in the Spring and ends in the Fall is missing the best part of the whole year; for gardening begins in January with the dream." — Josephine Nuese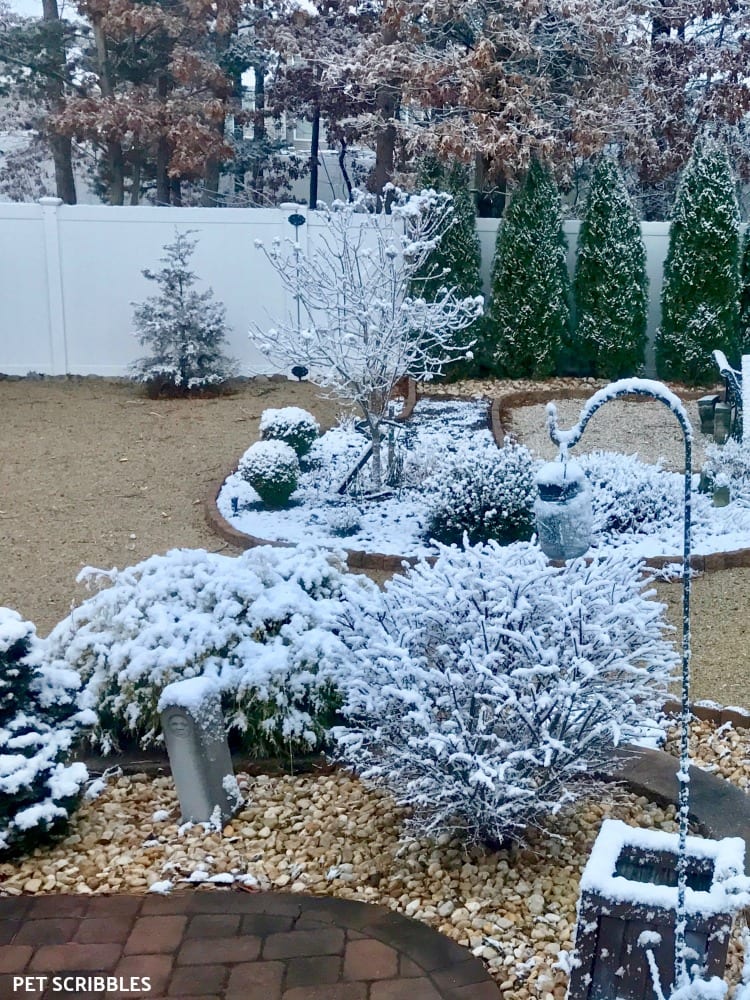 Once upon a time, last Winter, we woke up to an enchanting view outside.
It had snowed overnight, but somehow because the ground was still oddly warm for January, the snow only stuck to all of the branches and shrubs and twigs.
Even individual leaves on the ground were powdered with snow.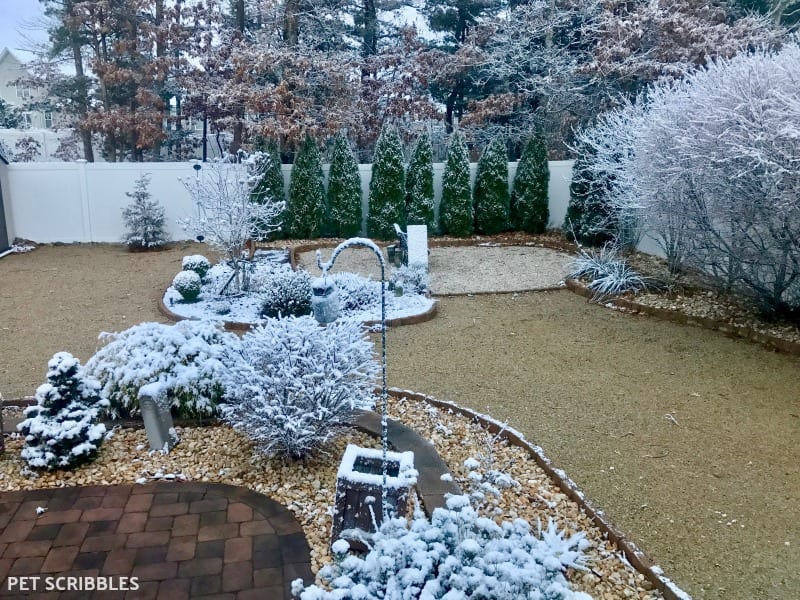 It was magical. Haunting, almost.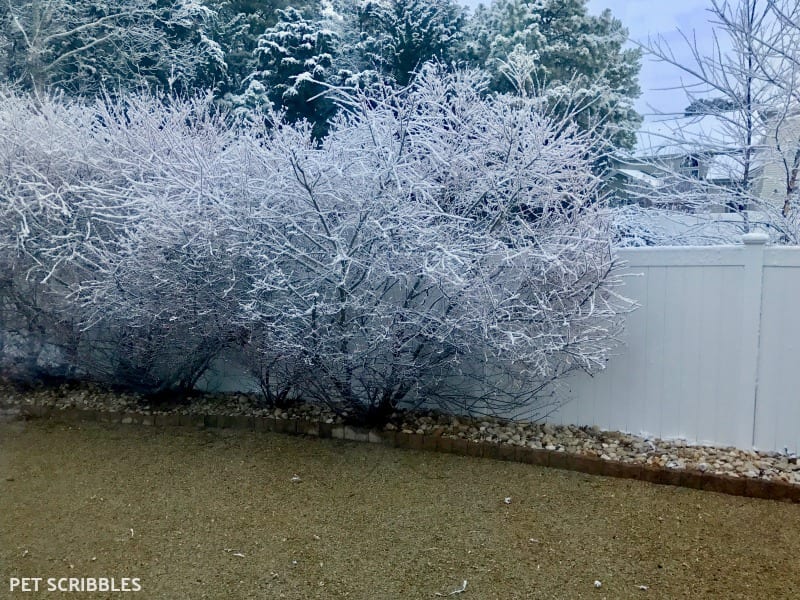 The Winter stillness was so mesmerizing.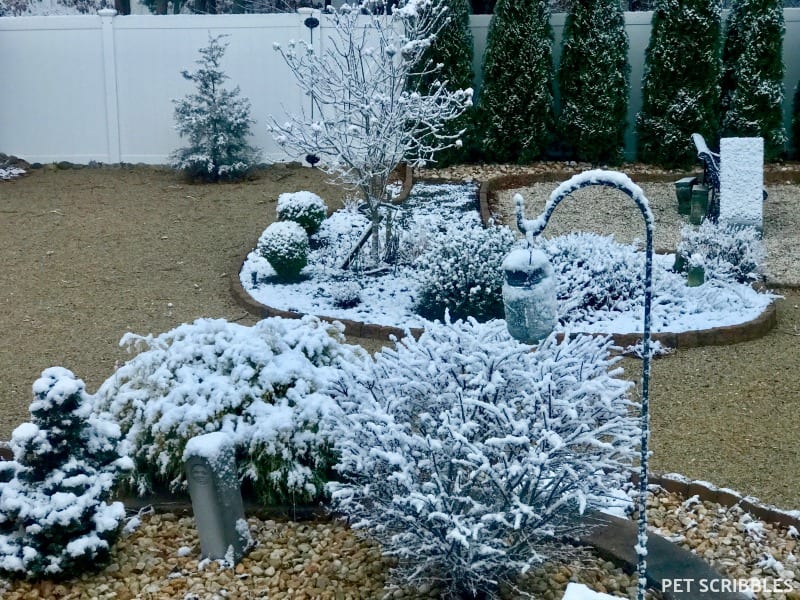 And the snow landed so perfectly on every stem of every plant, like this Burning Bush . . .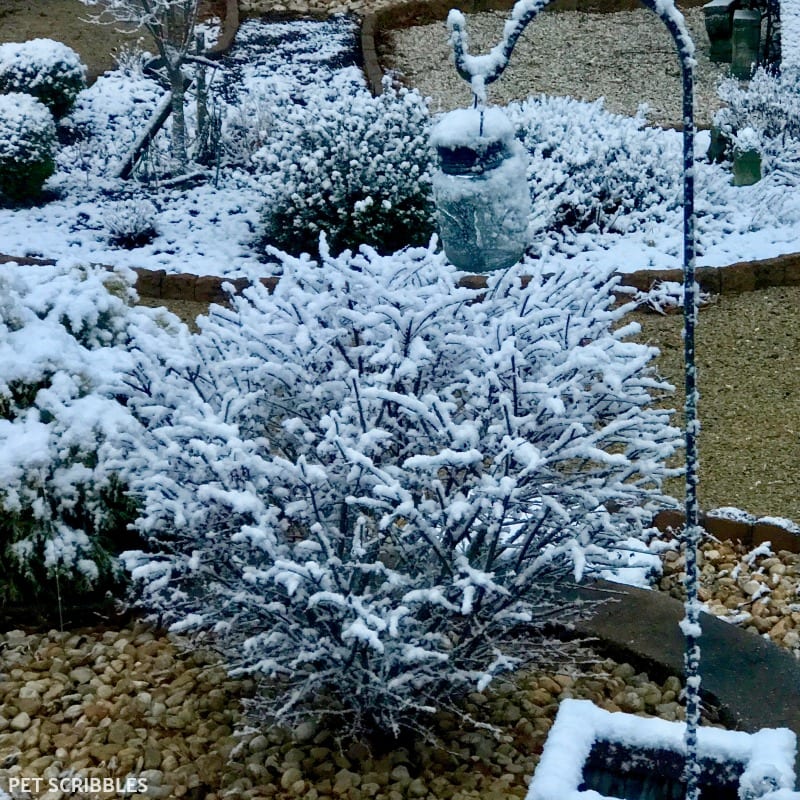 Everything was flocked with real snow, like our Dappled Willow and the Red Yucca plants . . .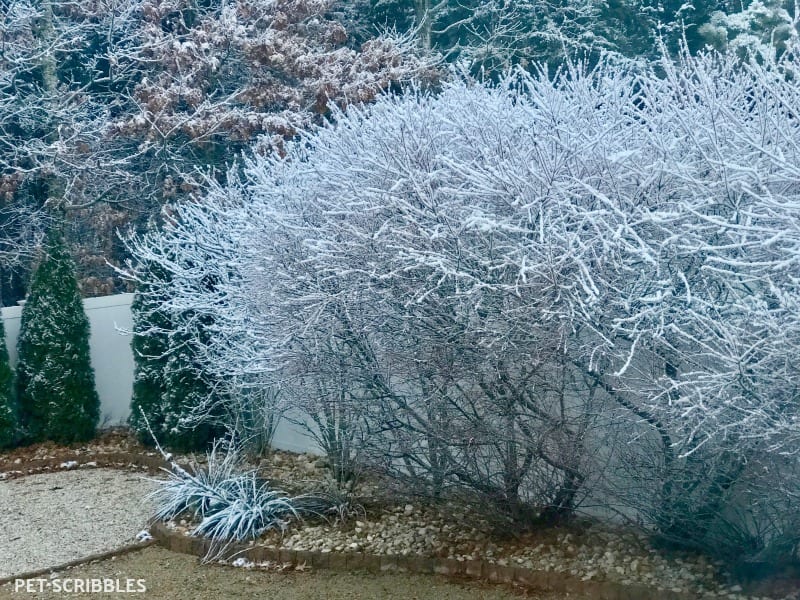 We had life-size bottle brush trees with our snow-dusted Arborvitaes.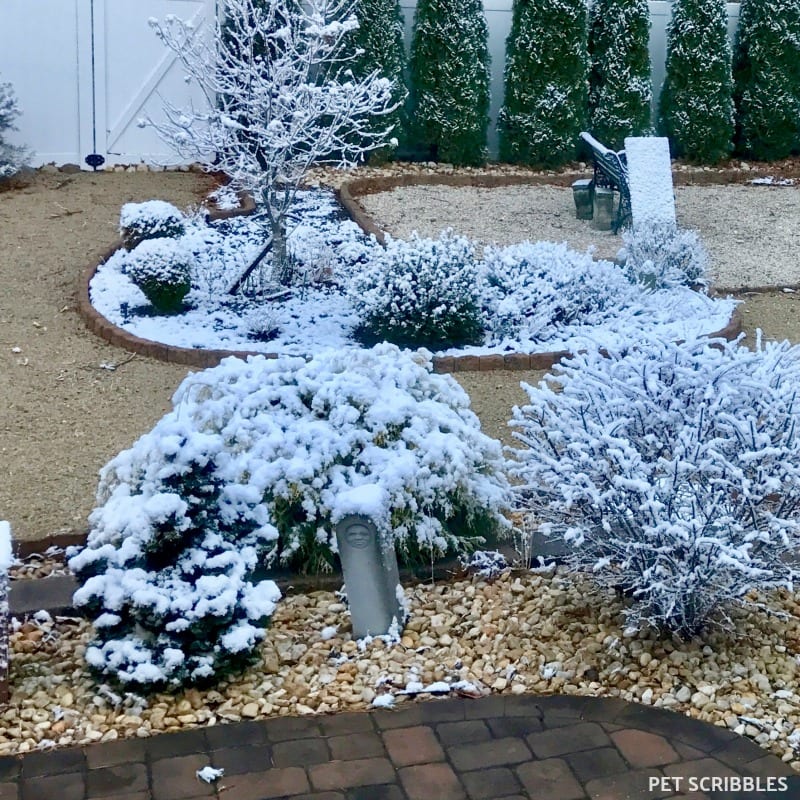 To stand in that Winter stillness…
No wind…
Just quiet.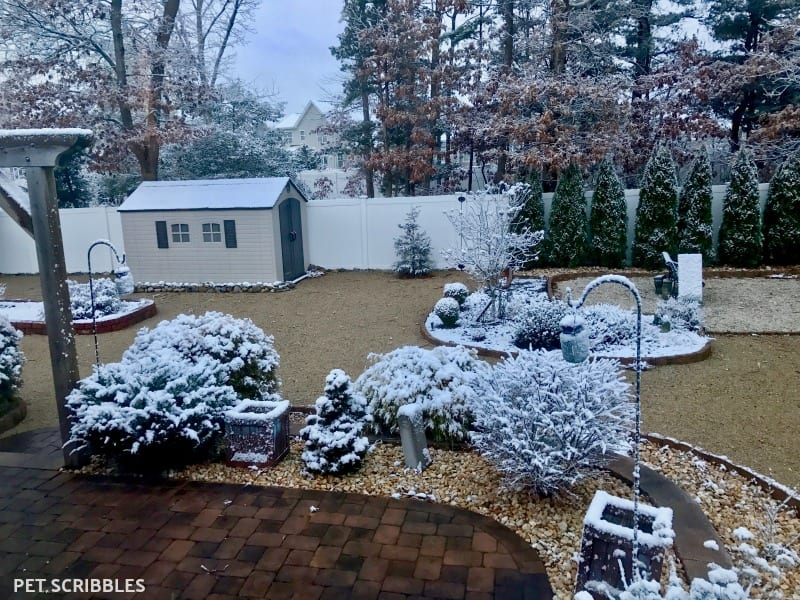 It was eerie.
And captivating.
It was a gift.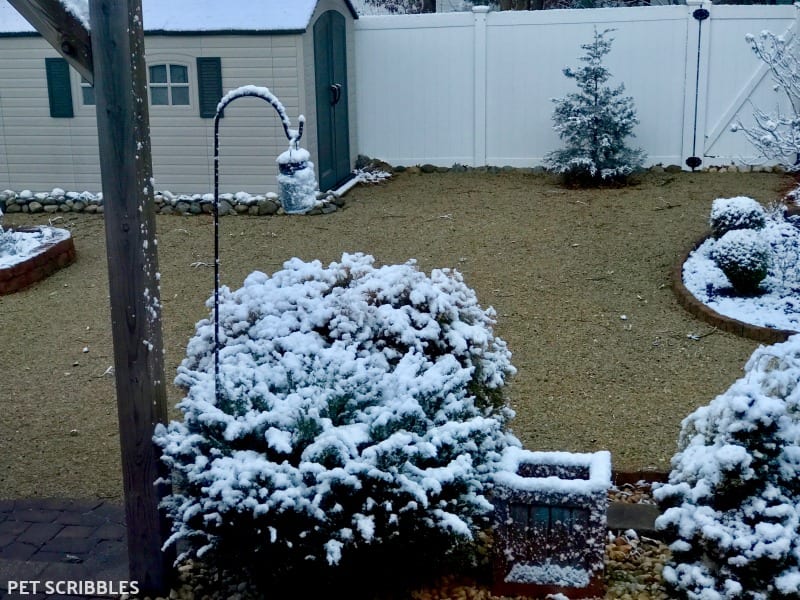 "Stillness is the flower of Winter. All hope waits beneath a blanket of white." — Unknown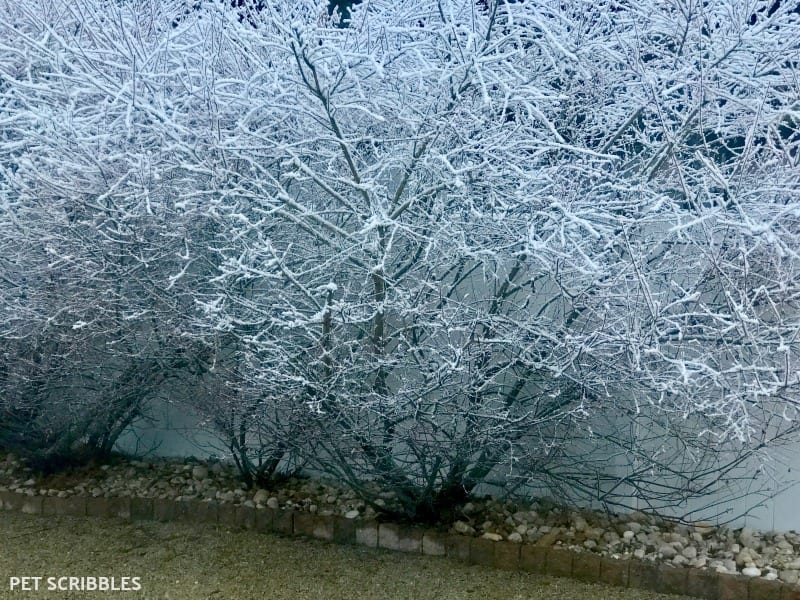 "Kindness is like snow. It beautifies everything it covers." — Kahlil Gibran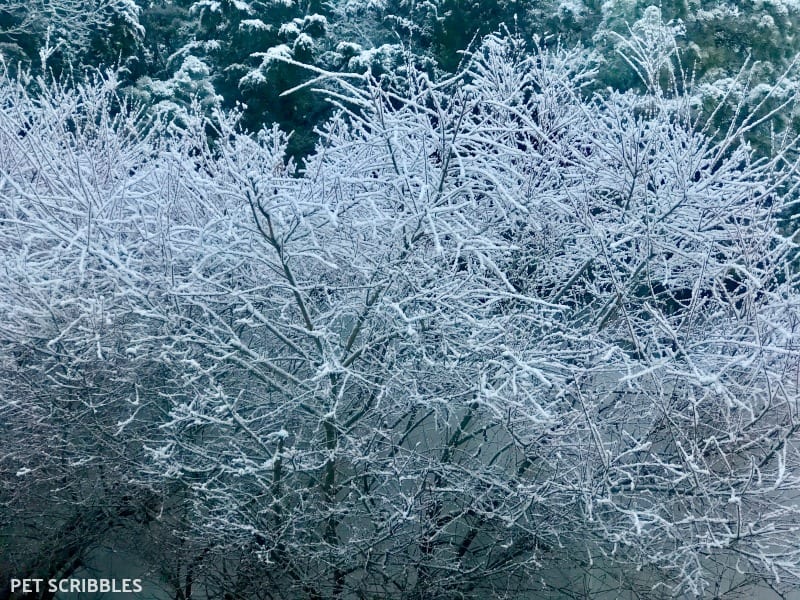 "I prefer Winter and Fall, when you feel the bone structure in the landscape — the loneliness of it — the dead feeling of Winter. Something waits beneath it — the whole story doesn't show." — Andrew Wyeth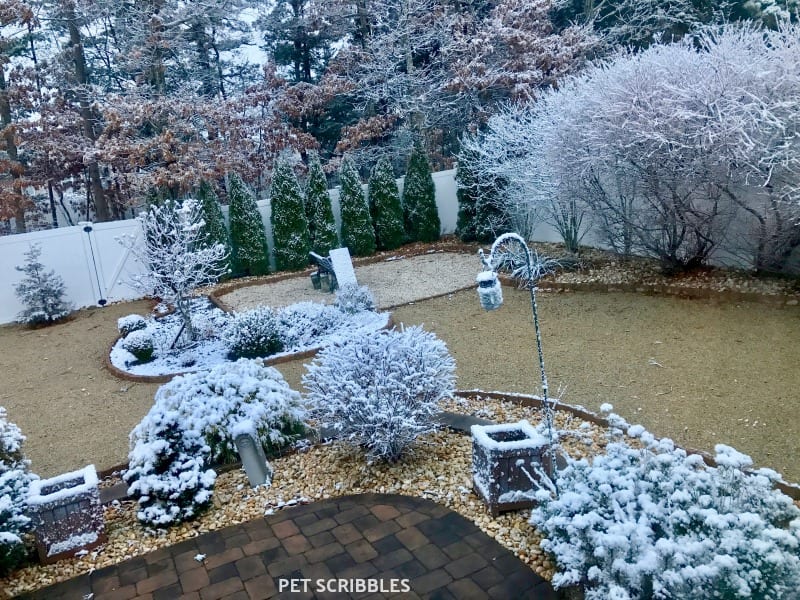 "If you listen carefully, the silence is beautiful." — Unknown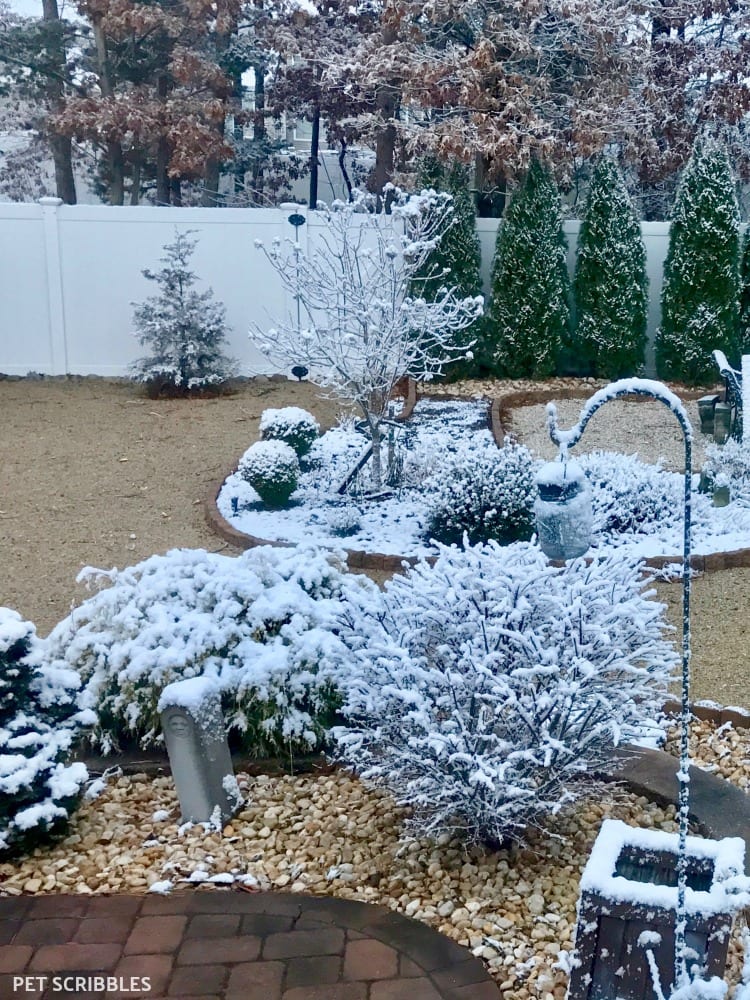 Happy gardening!