This week's Six on Saturday garden photos are a glimpse into my backyard garden in early February. There's some nice evergreen shrub colors, but there's also some work I need to do. Just keeping it real!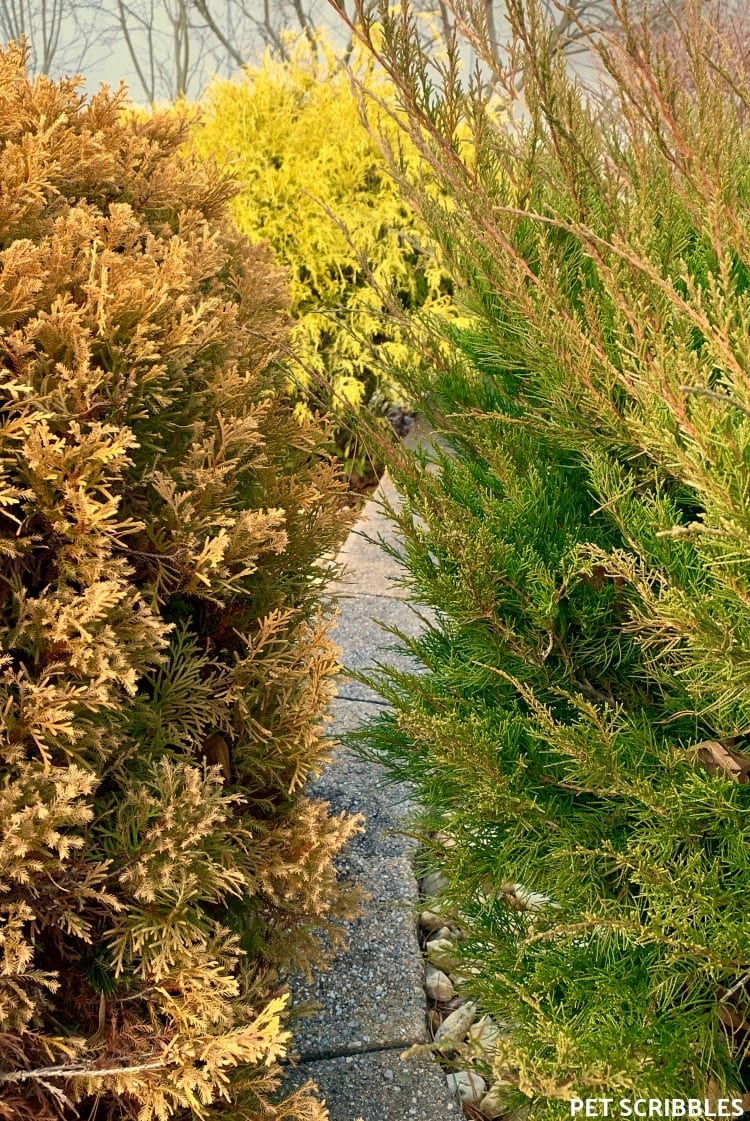 Six on Saturday
To follow along with all of today's Six on Saturday gardener posts, visit The Propagator here.
You'll see his six chosen photos, and in the comments section of his blog post you'll see lots of gardeners — from all over the world — sharing our own links to our chosen photos for the week.
If you love to garden, it's definitely worth looking at everyone's photos!
My Backyard Garden in February
Earlier this week, I shared several photos of our backyard where everything was covered in snow except the ground. (It's a really neat post, so I hope you'll click over and take a look!)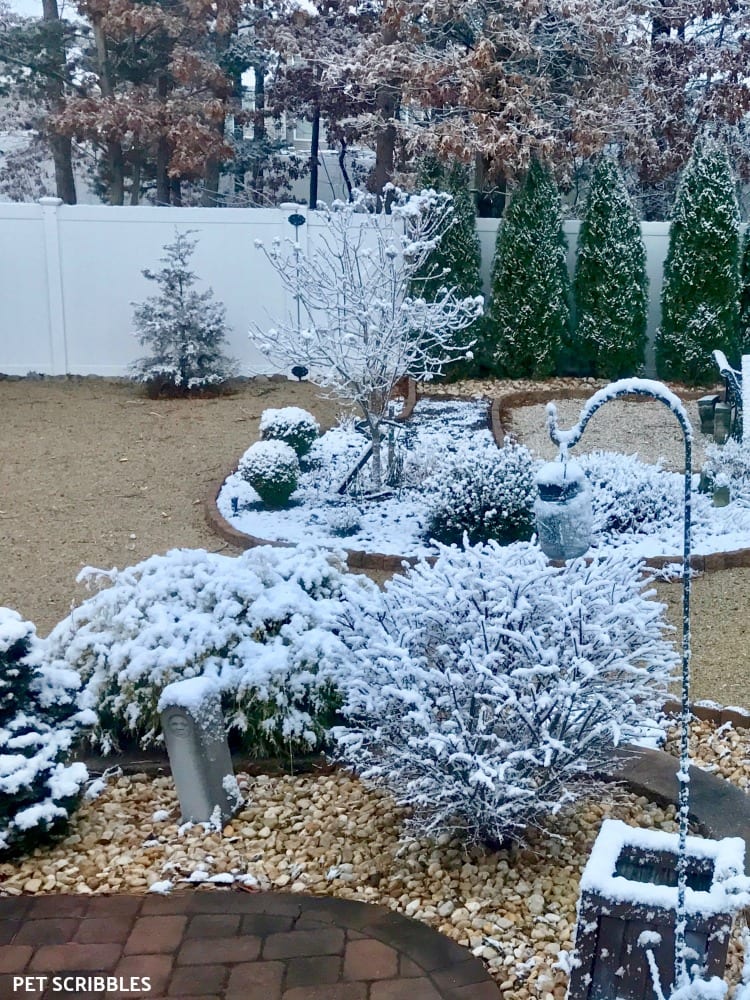 Everything looked so magical.
But here is reality, and this is how the main garden in the backyard looks today.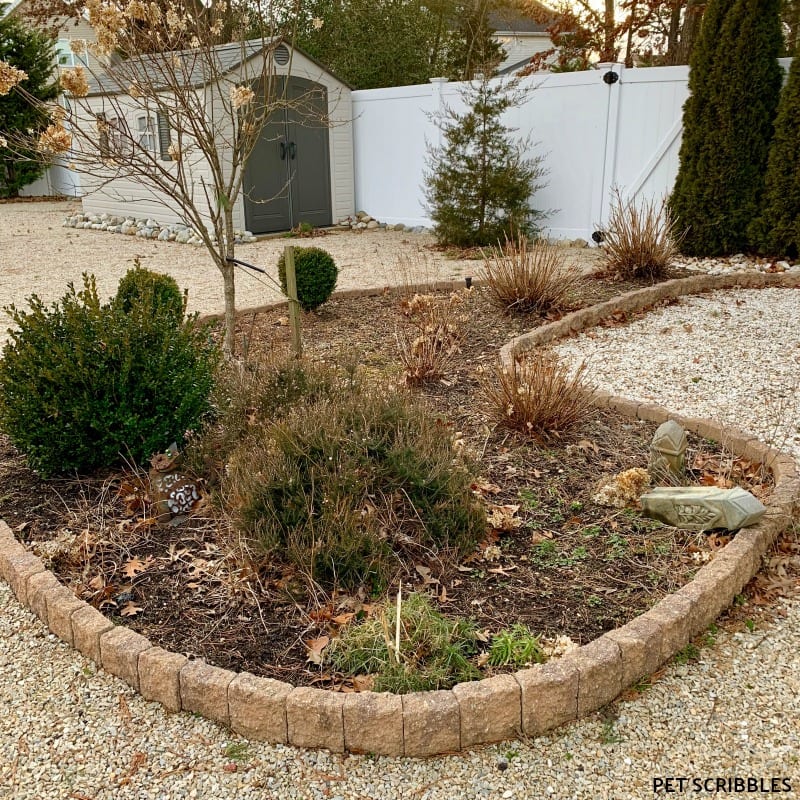 I can't even bother to pick up the knocked over finial. Somehow I think it needs to stay that way, giving the dried hydrangea flower a place to lean.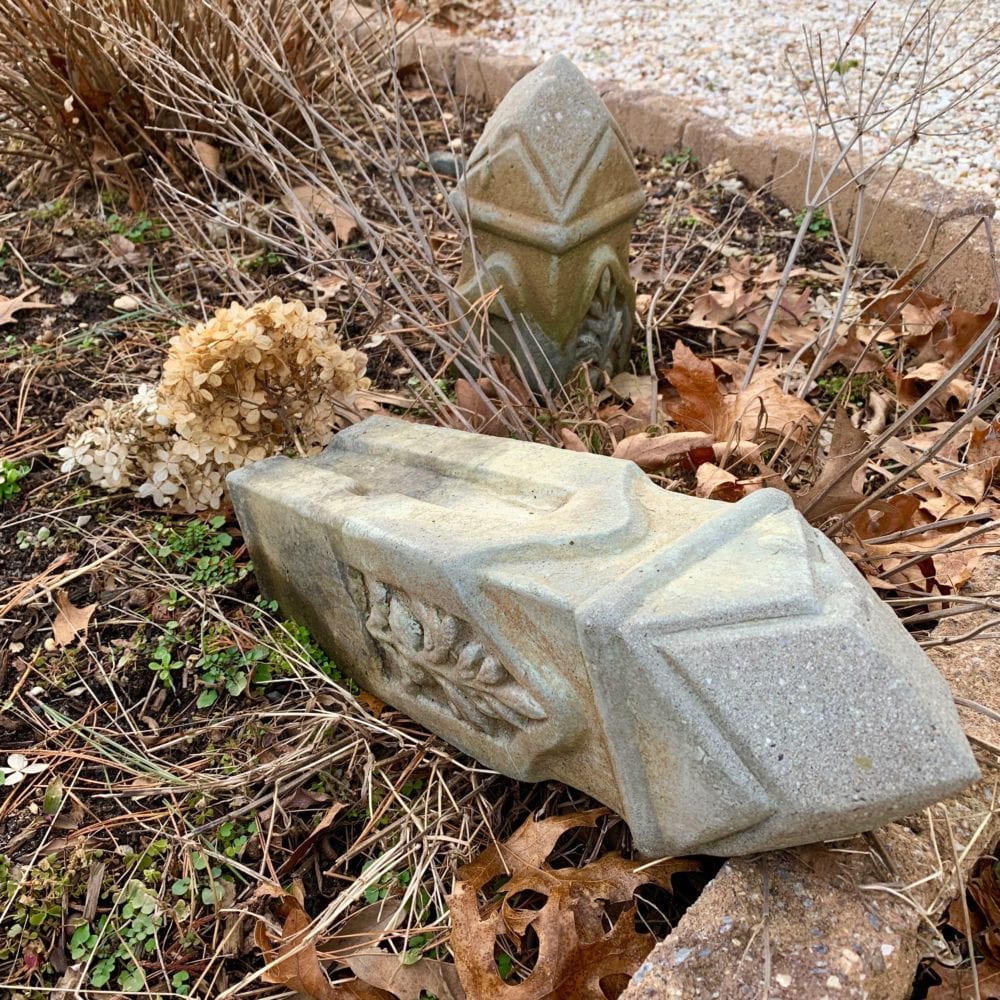 Up close, there is a bit of color in this garden, with the Winter gem boxwood and the scraggly Heather.
And of course, the rusty cat.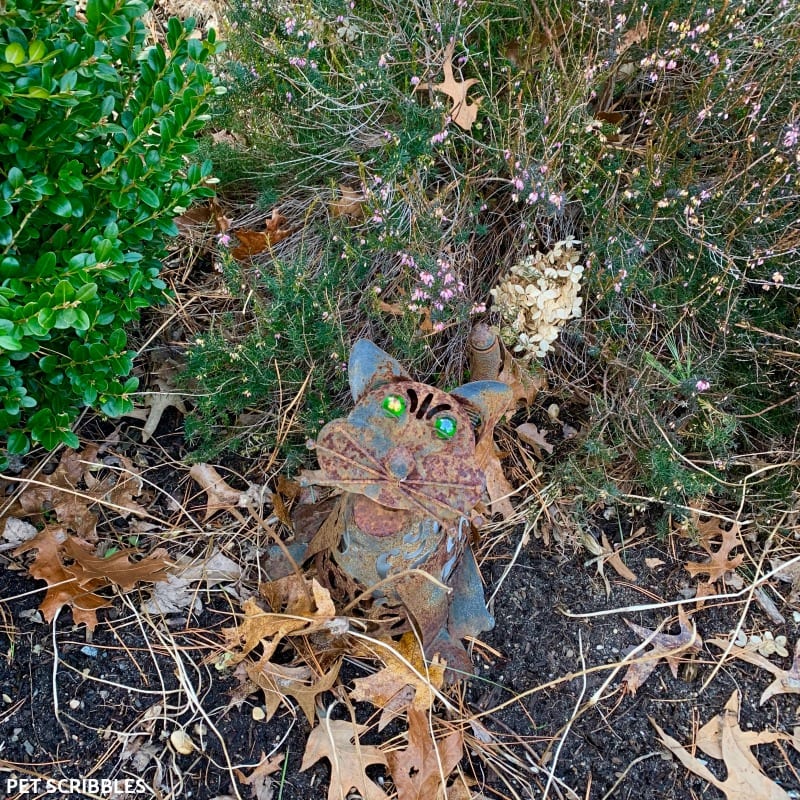 This garden is going to be a major project this coming Spring and Summer.
I really let it go last year, other than transplanting some hydrangea shrubs from the front yard into this area.
Colorful Evergreen Shrubs
The real delight is around our patio, with colorful evergreen shrubs!
Left to right: Rheingold Arborvitae, King's Gold Cypress (in the back) and Shore Juniper.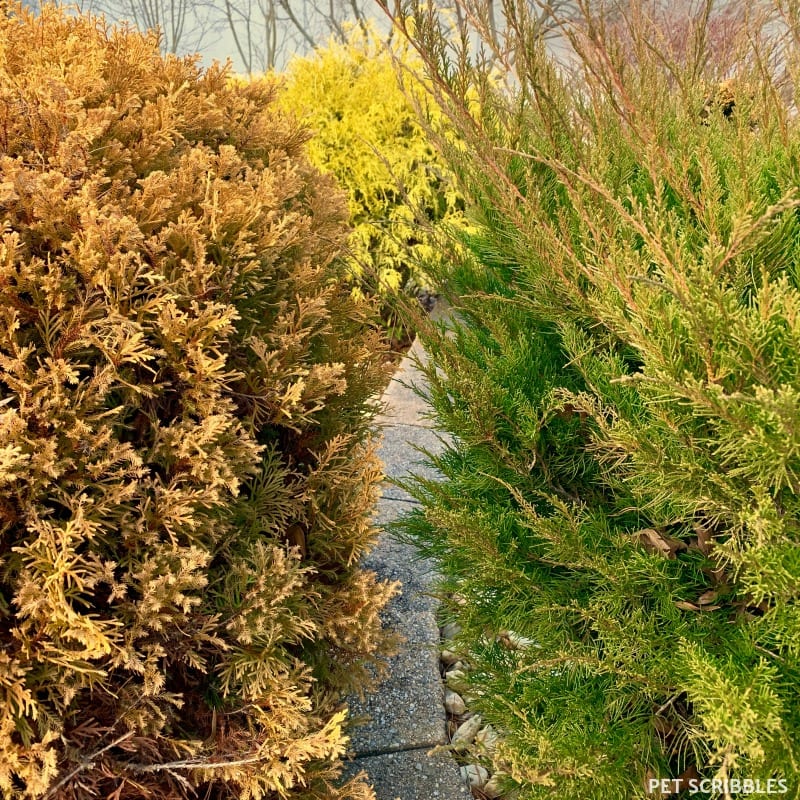 If you're not familiar with the Rheingold — the color change between Winter and Summer is wonderful!
In the Winter you get a beautiful copper color, and in the Summer the shrub is bright green.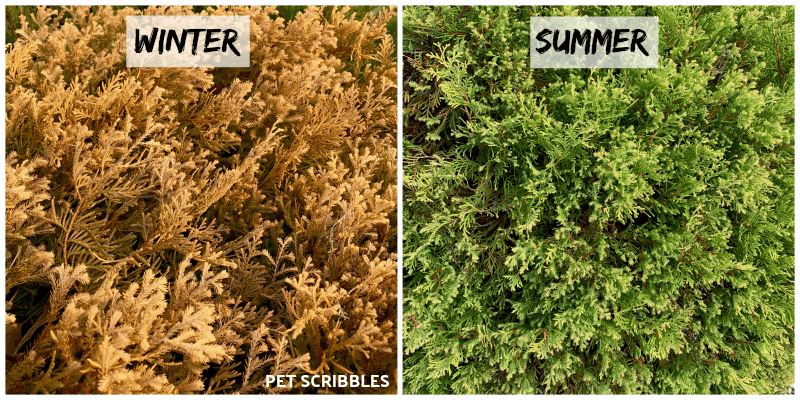 I'm envious of my friends in Europe who are enjoying Spring bulbs and some early-blooming flowers right now. But I'm also mindful that I do enjoy the Winter too, so I just need to be patient.
I also need to stop staring at the ground willing those Spring bulbs to start popping up! Hah!
Happy gardening!