I recently attended the amazing Create Make Celebrate Retreat in Denver, Colorado, put together and hosted by my amazingly talented friend Laura Kelly Walters. While there, we were treated to a surprise evening courtesy of Southlands – a mind-blowing shopping, dining, and entertainment area in Aurora, Colorado that I wish existed here in southern New Jersey where I live.
Here we are on our way — after just learning where we we're headed!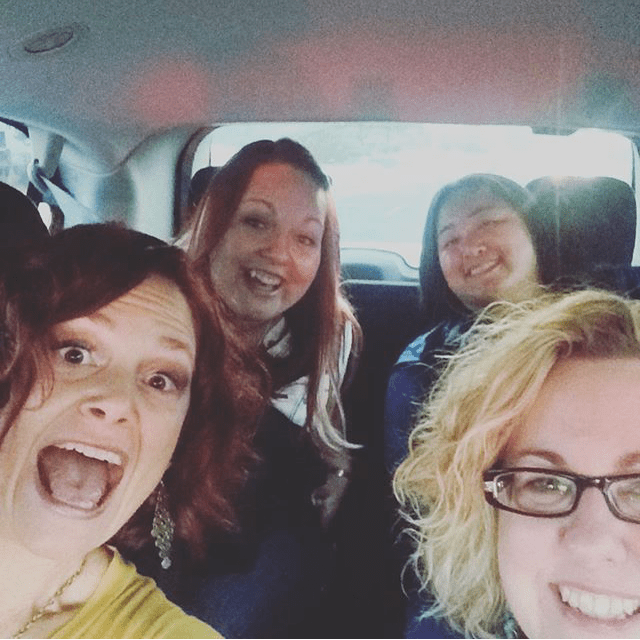 If you live in Denver, then I'm already preaching to the choir and you know all about Southlands. Or you should, as it's just a 30-minute-ish drive from Denver.
However – if you're planning a visit to Denver – you MUST go there. It's more than just shopping, or just eating, or just entertainment. It's crazy good shopping, and super fun dining, and awesome entertainment.
I'm going to try not to use the word awesome so much in this post, but it might be difficult, because our Southlands experience was… well, you know. AWESOME!
Earlier that day, the amazing Jo Packham joined us at our retreat! (Laura Kelly wrote a fantastic blog post about Jo's visit with us, which you can read here. She is beyond inspirational.)
Jo gave each of us these super-cool bags, which we each embellished in our own way and then took with us to Southlands! (Of course I had to add lace and trim to mine!)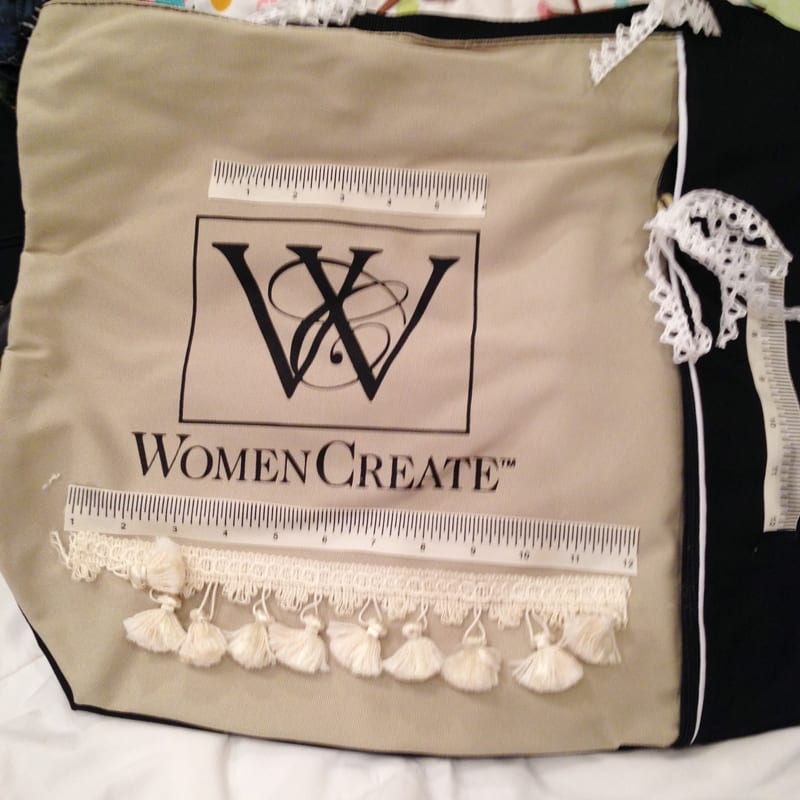 We only had one evening to spend at Southlands, and I feel like we only scratched the surface of all that Southlands has to offer.
Here's some of our Southlands highlights . . .
We hit up World Market, which is like my favorite store in the world!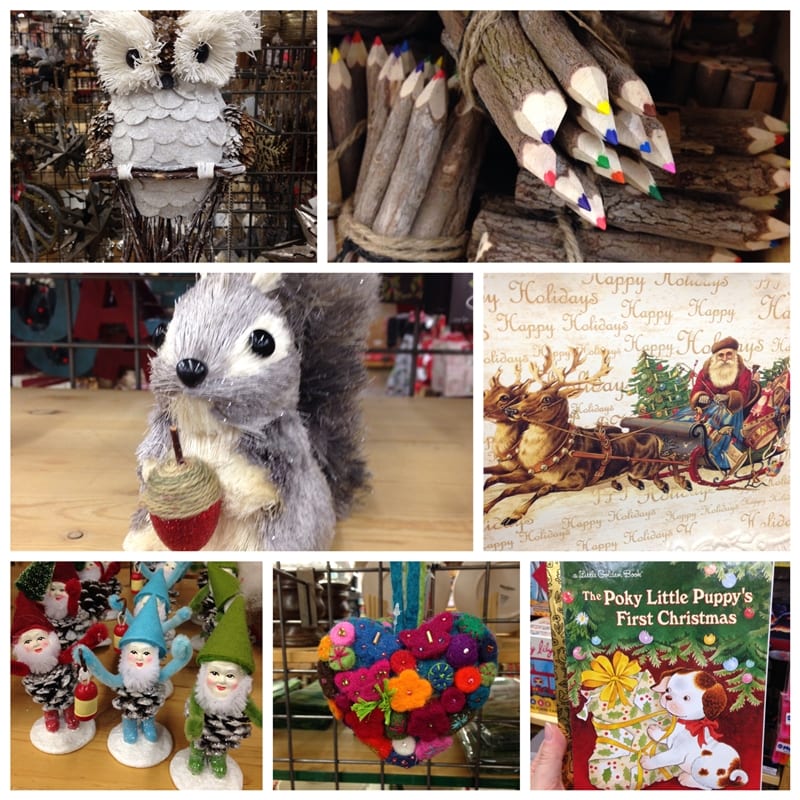 I came home with lots of goodies – some for me, and many as Christmas gifts!
We had a wonderful private reception at Barnes & Noble in honor of Laura Kelly Walter's magazine feature in Where Women Create magazine. (Go get the current issue — or better yet subscribe — it's SO inspiring!)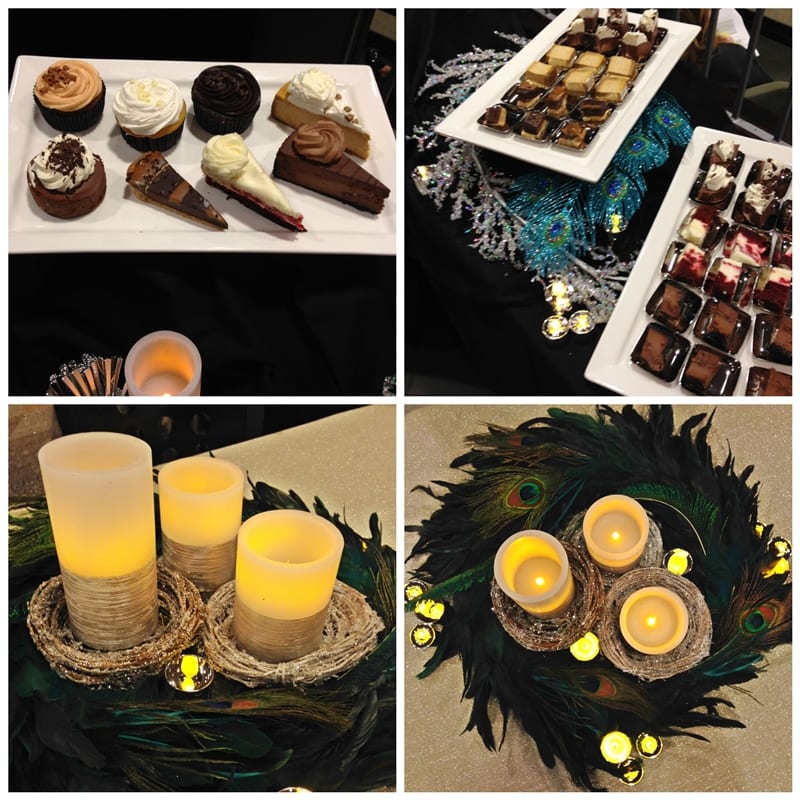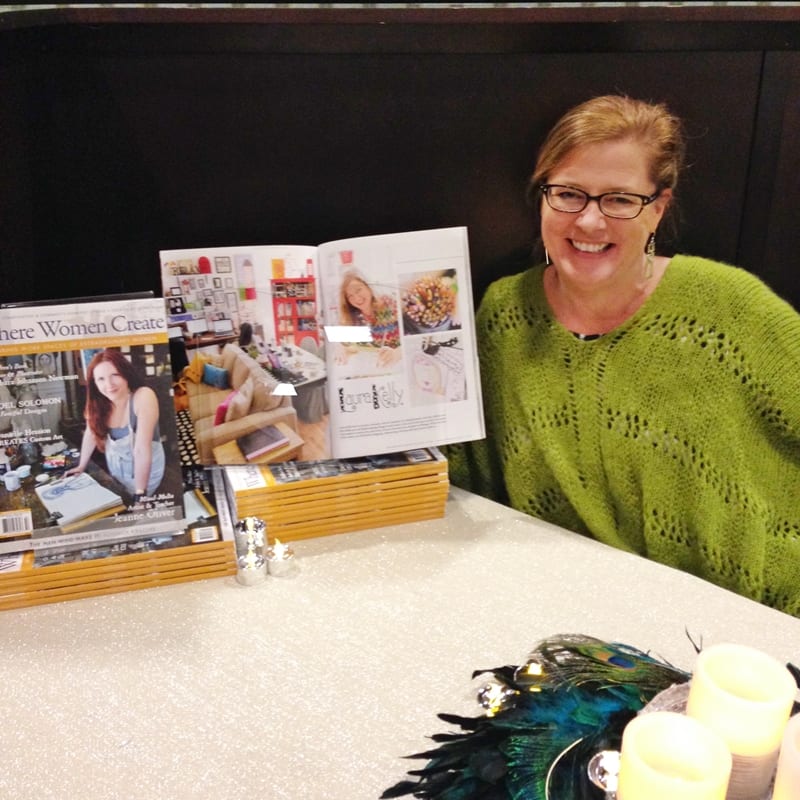 We also had time to shop, so I picked up some DIY books as well as some of my favorite Stampington magazines – like Artful Blogging: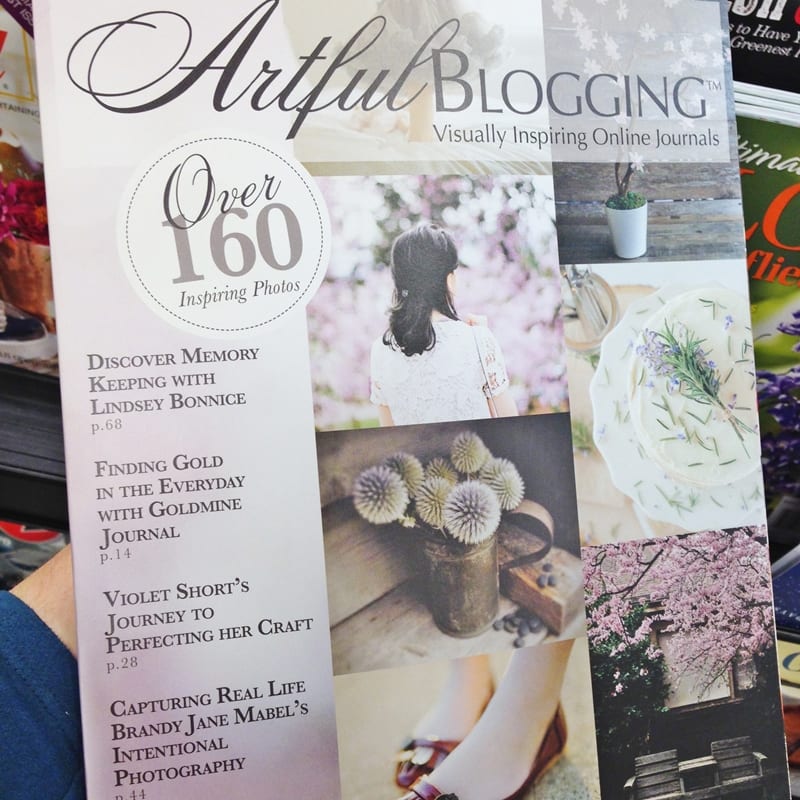 We had such a fun dinner at Bad Daddy's Burger Bar and didn't want to leave!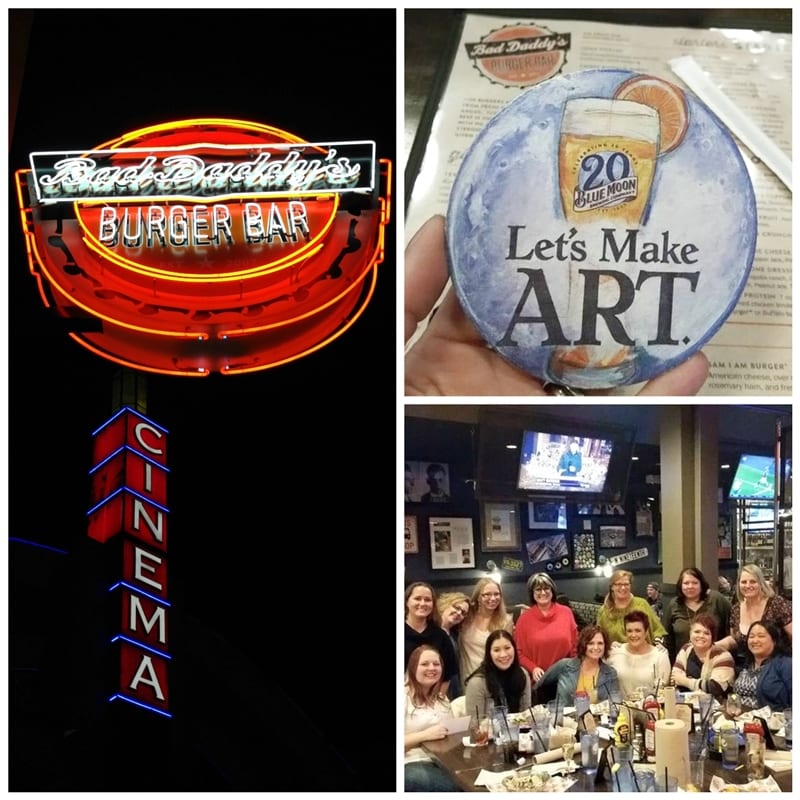 See the "Let's Make Art" coasters above?
We thought these coasters were the best things ever, like they were put out just for us!
After dinner, more shopping!
Here's some of us walking around enjoying the gorgeous lights and displays that are everywhere at Southlands.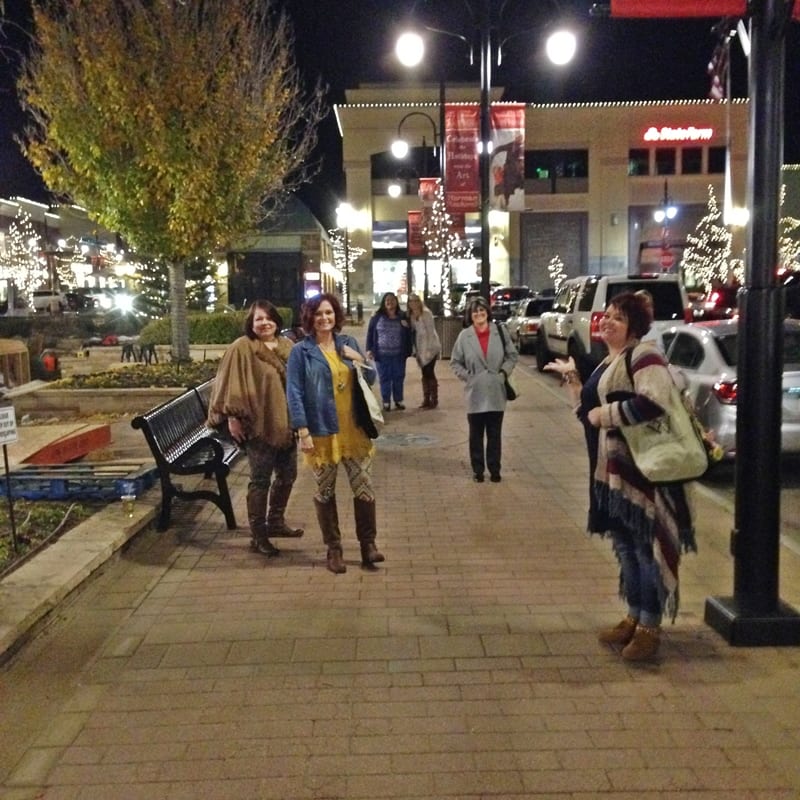 I swear you can go there just for holiday pictures – whether day or night.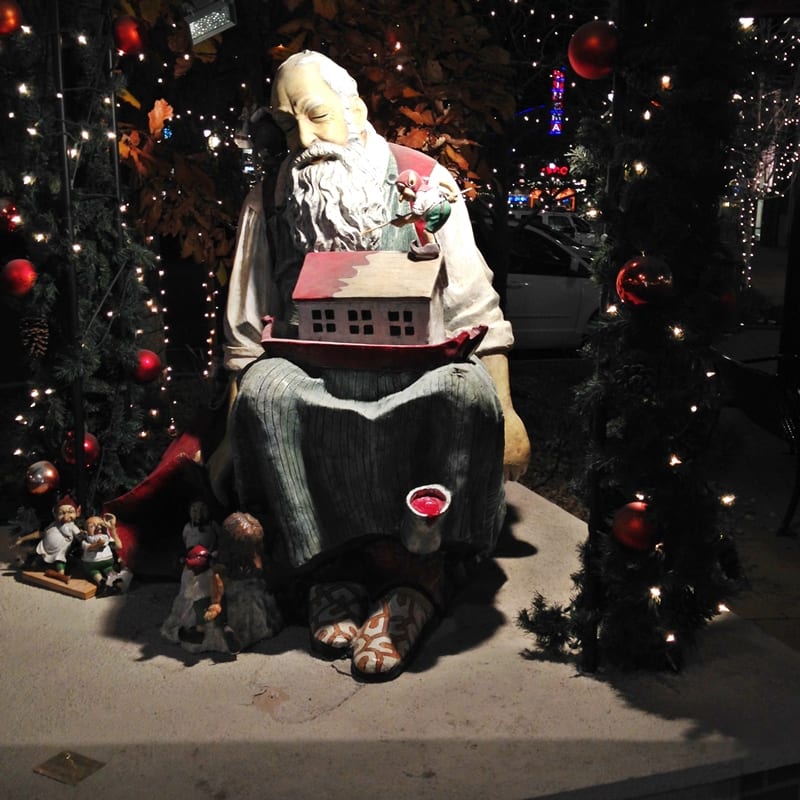 (They even had a firepit going at night! which was SO inviting on a cold November evening!)
Southlands is having a contest for Black Friday weekend – here's a screenshot of what they posted on their Instagram account: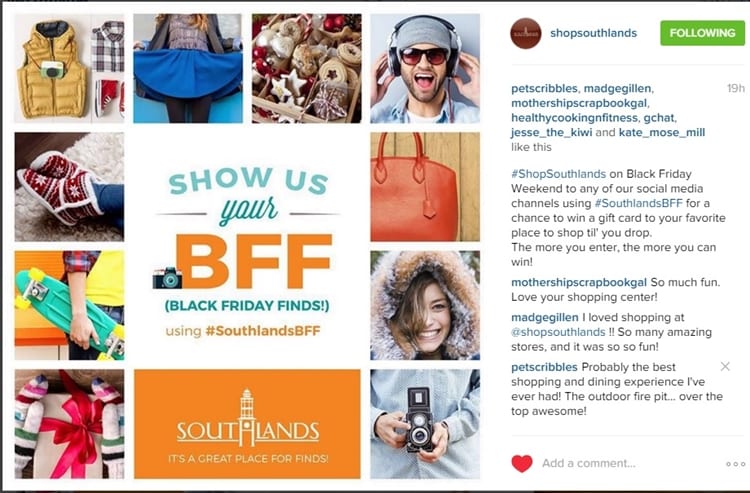 Oh – and here's their website, which has every single bit of information you need or want, including list of stores, restaurants, hours, special events, helpful shopping tips, trends, and… well… you get the idea!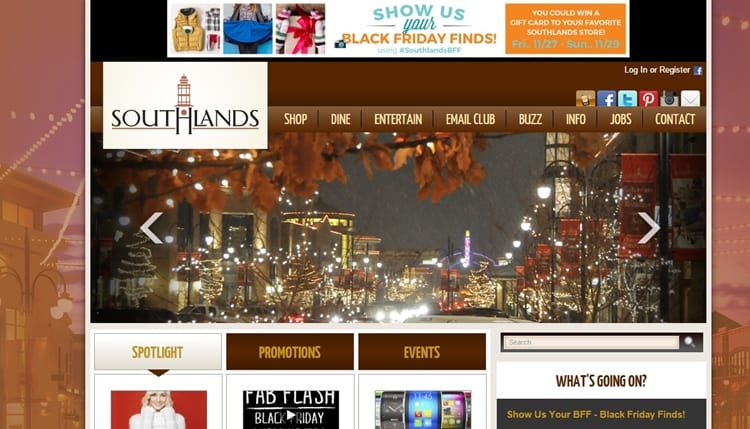 Click the image above to go to their website and you'll see GORGEOUS images of how Southlands is decorated for the holidays. Breathtaking is a good word, yet still doesn't quite fully capture how stunning everything is.
You can follow Southlands all over social media — and THEY RESPOND to you too! Yes, there are truly awesome (word!) people who are behind the scenes at Southlands to make sure you're having the best experience there possible!
Here's some links for Southlands: Facebook, Twitter, Instagram.
So – if you go to Denver, make sure you take some time to head over to Southlands, and hopefully you will come away with fond memories like we did!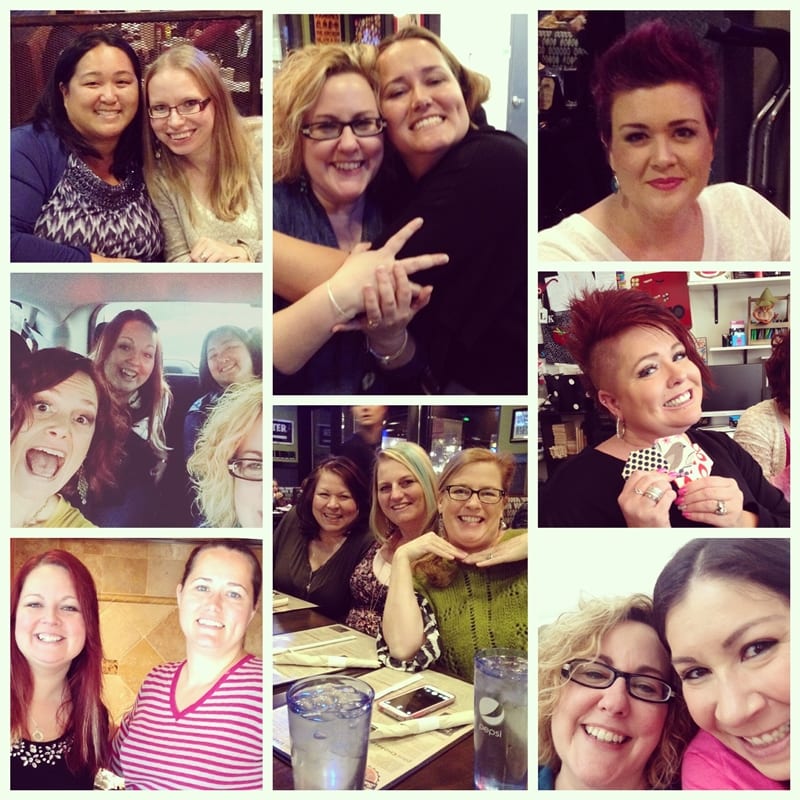 ~Laura
PS – I have SO much to share with you about the Create Make Celebrate Retreat, from things I learned, to crafts we did, to friendships cemented and bonded. So stay tuned, I've got a lot of writing to do!