I've got a fun DIY project for you today: a rolling dorm room caddy makeover! This rolling caddy could be used in the bathroom, in an apartment as pretty storage, or in a dorm room. It all starts with a basic white rolling storage caddy from Home Depot, and ends with a piece of gorgeous decor!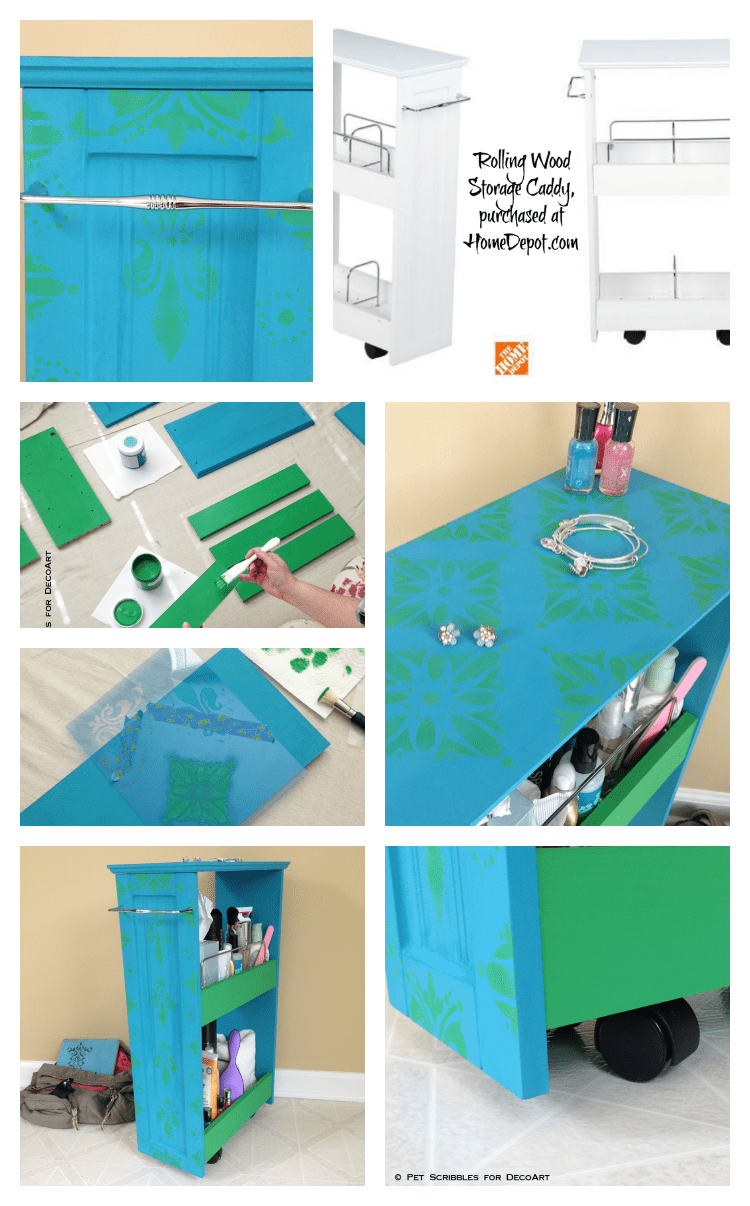 This is a sponsored post for DecoArt. The project idea and tutorial are 100% my own. Special thanks – as always – to DecoArt for their support!
My goal?
To show how you can turn a basic storage piece into fun home decor with stencils and paint!
I saw this simple rolling wood storage caddy online at Home Depot: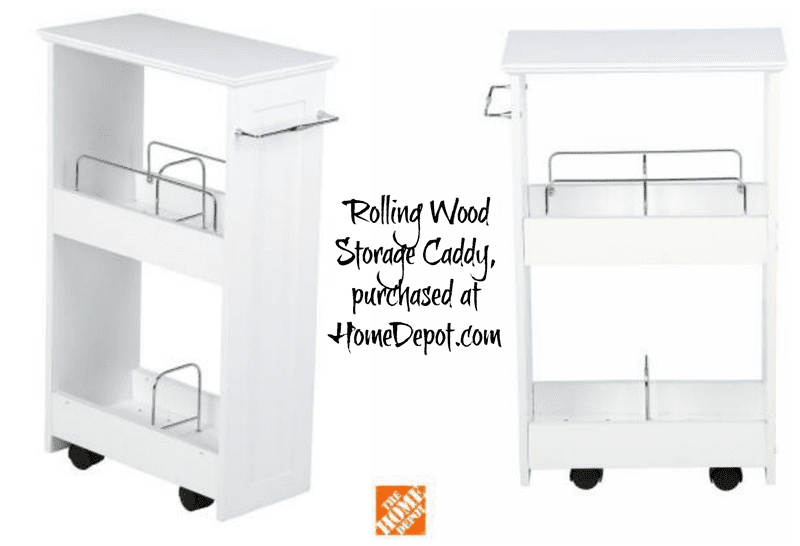 What I love about this storage is how slim it is, yet it can hold so much.
This rolling storage cart is perfect for many a small apartment or dorm room, where quite often our storage performs double duty as furniture that's visible.
If you like white you're all set, but I wanted to make this over with my favorite chalky finish paints!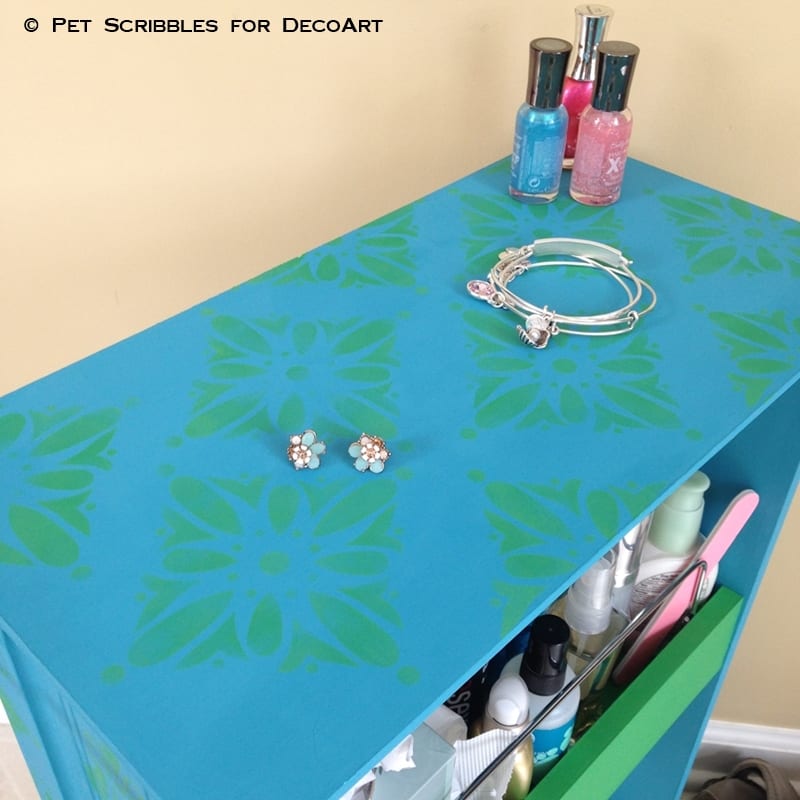 Before assembly, I painted each piece separately. It's so much easier to paint before putting anything together!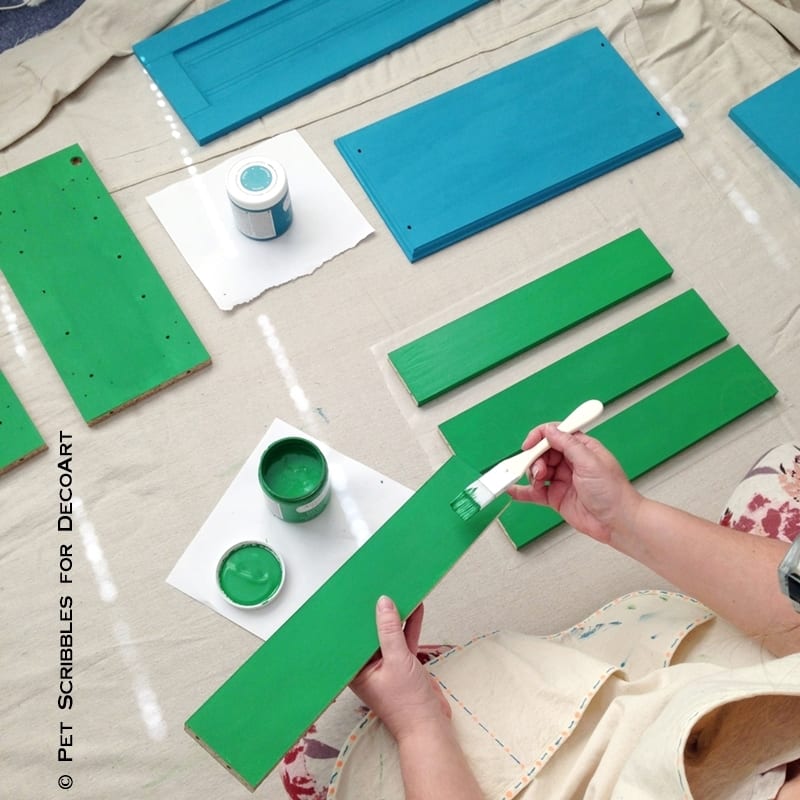 Once it was painted with a vibrant base coat, I added some stenciling.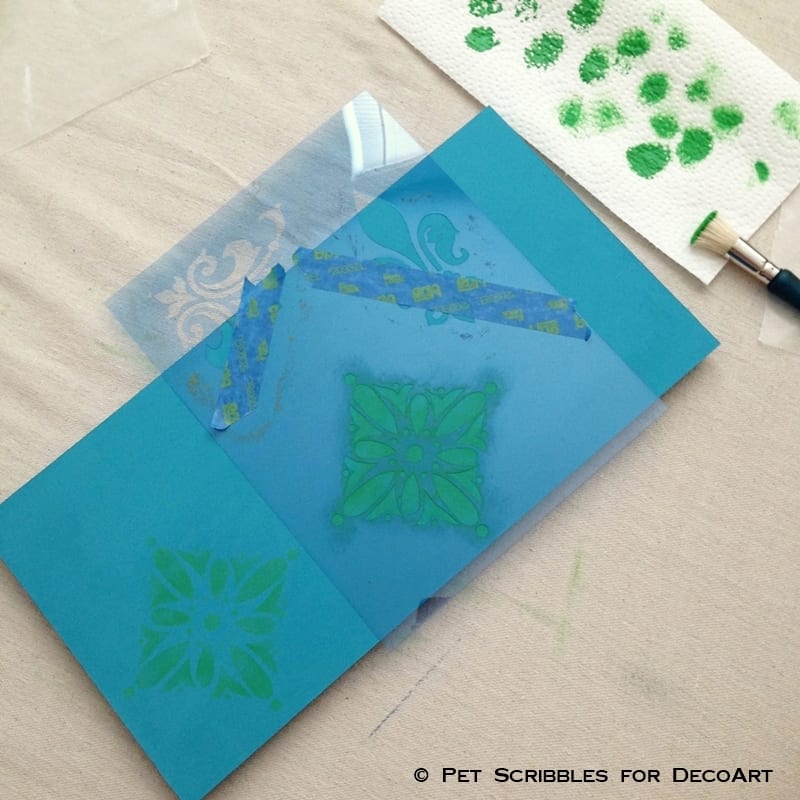 I repeated the single design to make it look like a pattern.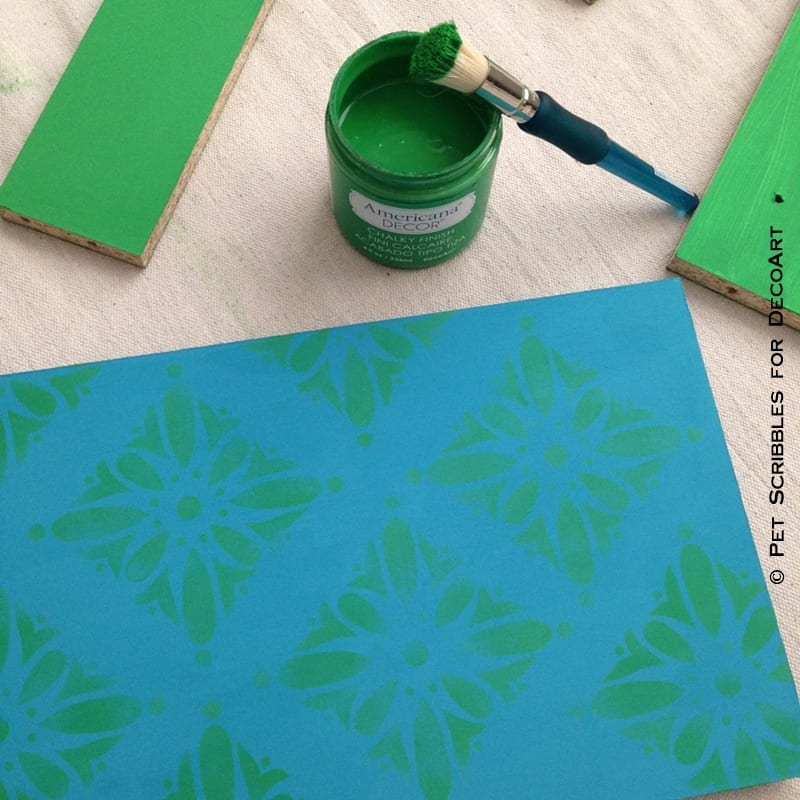 You can see my complete tutorial – including a list of supplies and step-by-step images – on the DecoArt website!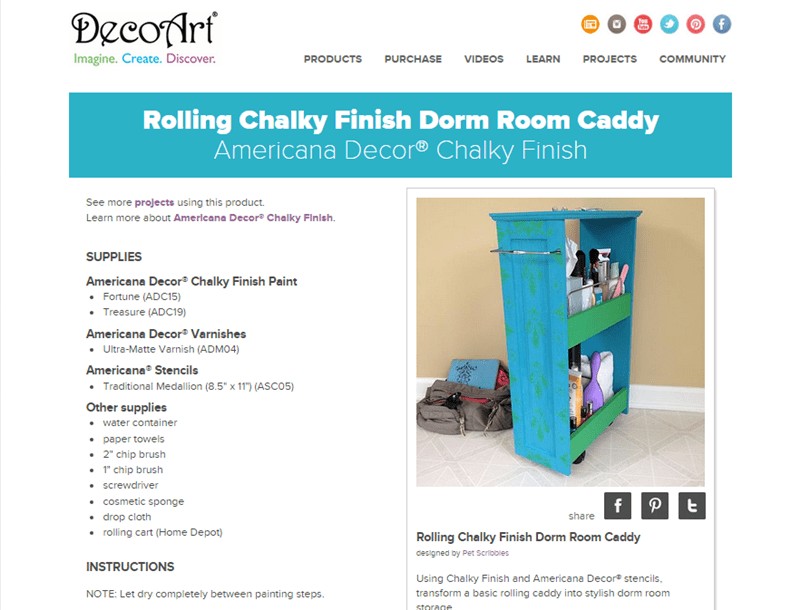 Click on the image above or click here:
Rolling Chalky Finish Dorm Room Caddy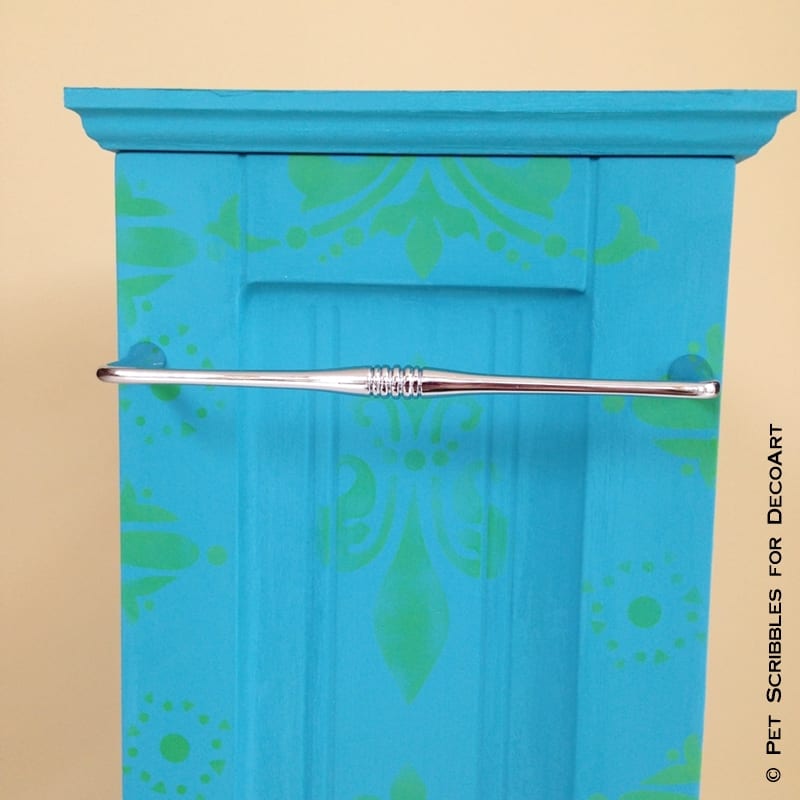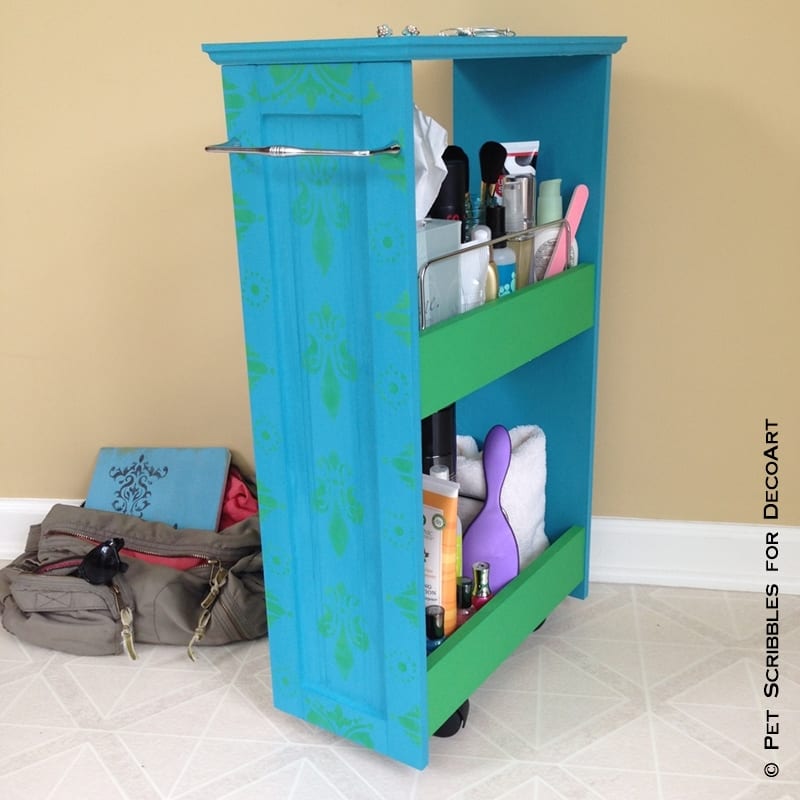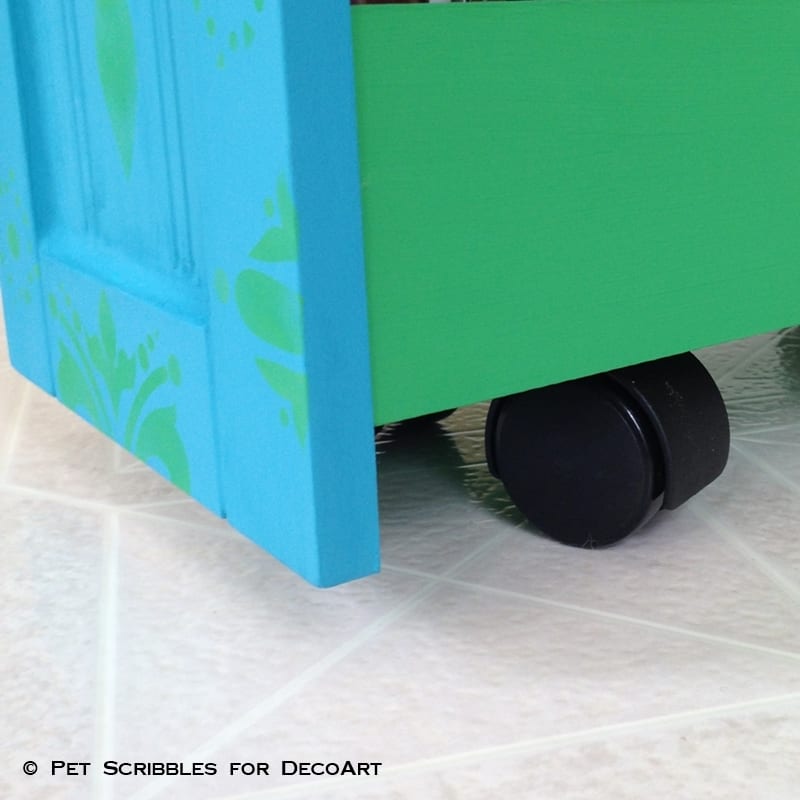 There are so many uses for this type of rolling storage caddy. I'm using mine in my craft room.
Happy crafting!
~Laura