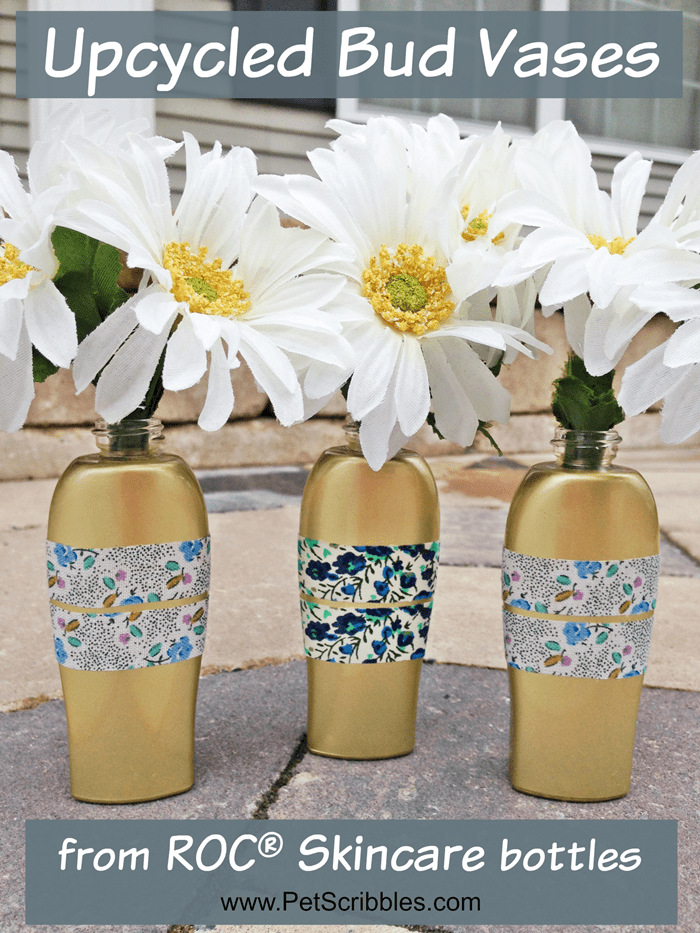 You can make these upcycled bud vases in less than 15 minutes!
It's true!
Crafting doesn't have to take a ton of time, so all this week me and a bunch of my crafty friends are sharing our quick crafts as part of the latest edition of Craft Lightning!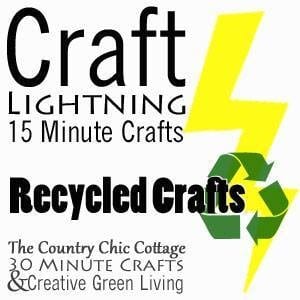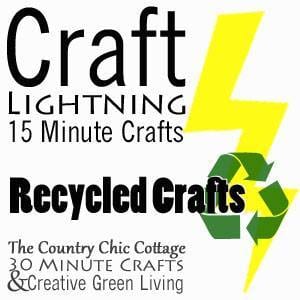 I use ROC® Skincare – no, they aren't paying me to share this – and I'm collecting quite a few of their pretty glass bottles. (And if they ever discontinue their Deep Wrinkle Serum I will cry. Literally.)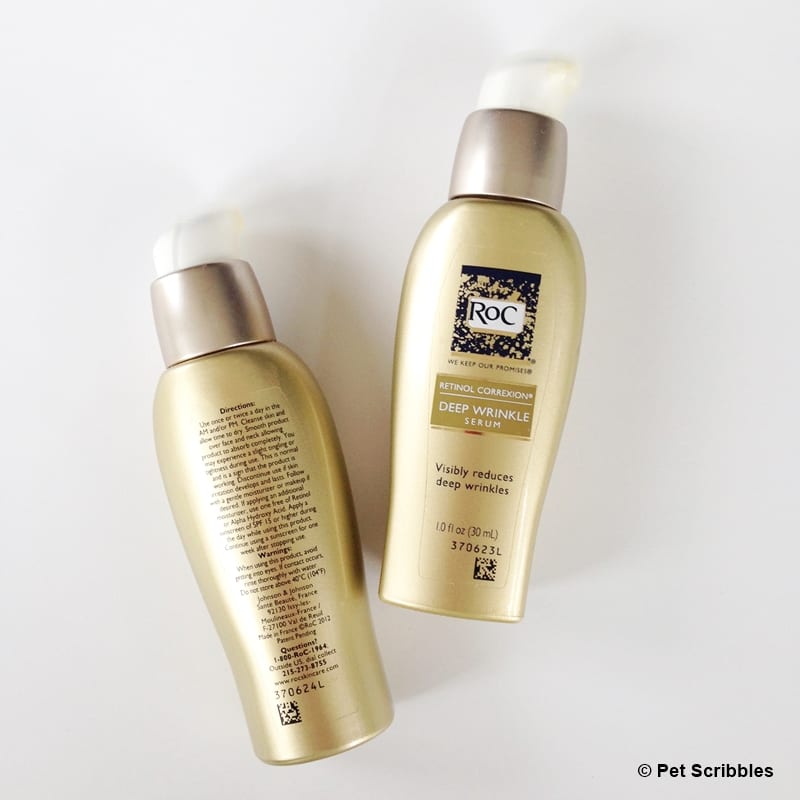 The gold bottle color is so lovely – and so in these days – and those labels easily peel off!
It's like these little glass bottles are begging to be recycled into something sweet!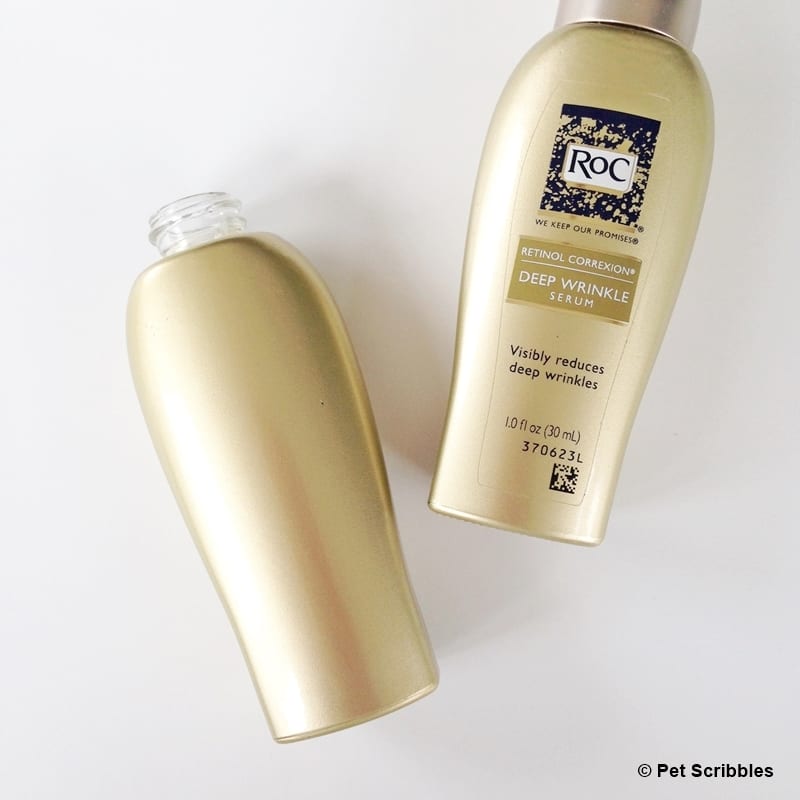 I picked up some decorative fabric tape at the craft store. I measured out where I wanted the fabric on each bottle, then simply cut off matching strips to use. I love the vintage-look of these prints!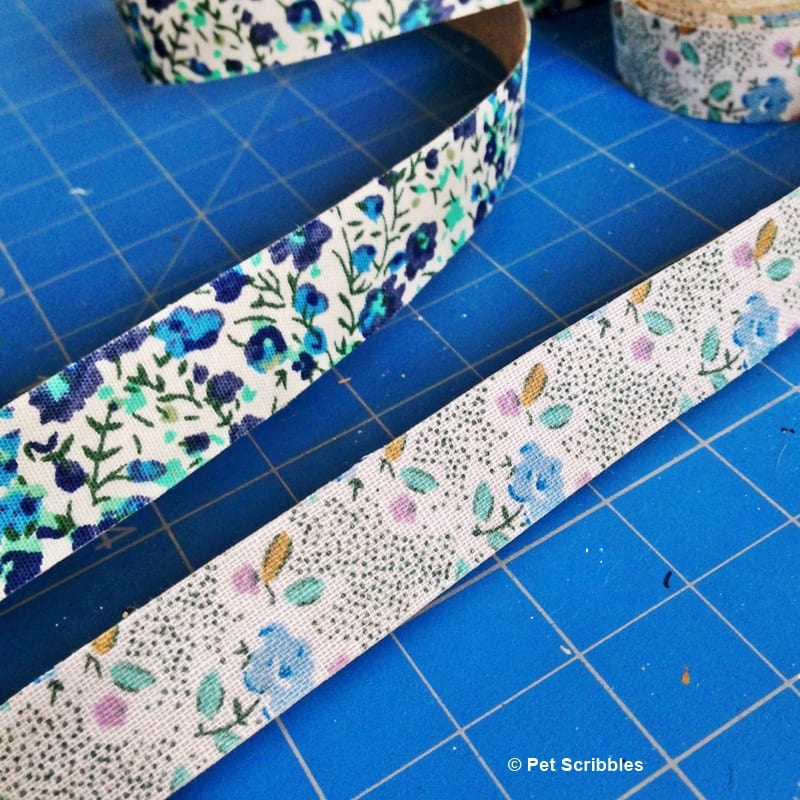 While at the craft store, I also picked up some cheerful fabric daisies, and snipped off the stems to make them fit into these little bud vases perfectly!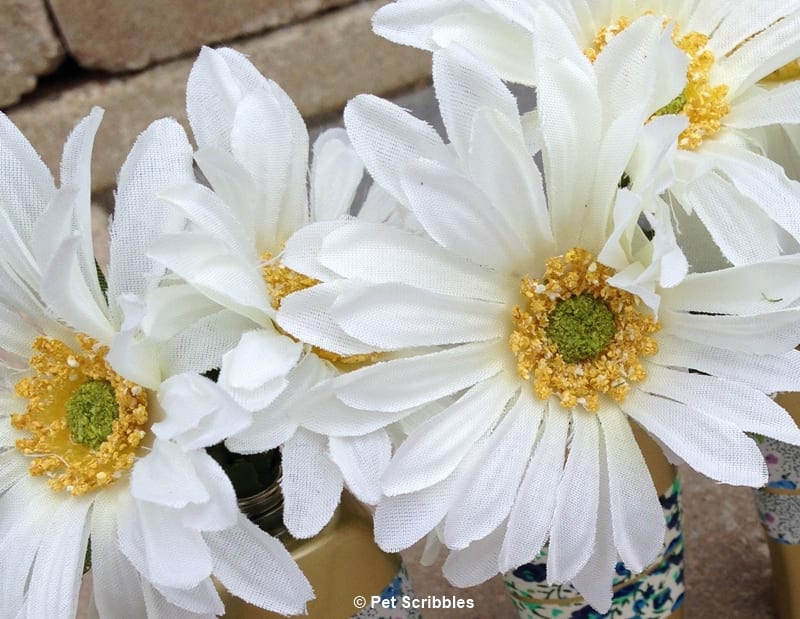 Oh – and I'm saving these leftover stems: they can be recycled into another craft project down the road! (They make excellent sticks to attach vintage images for my tiny spool crafts.)
Now I have a trio of beautiful bud vases!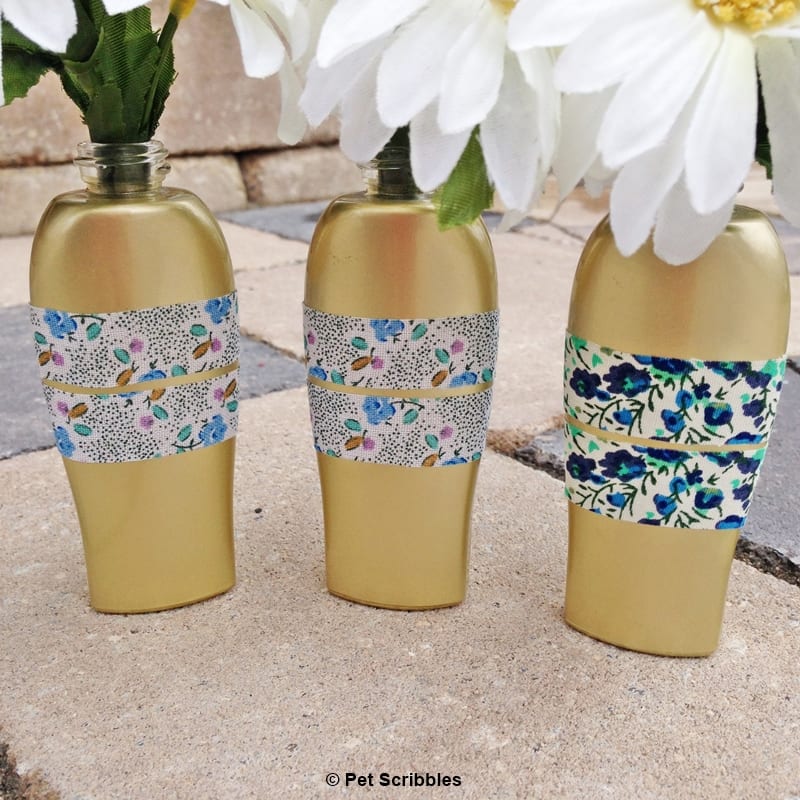 Since I'll be using more of these bottles – unless my wrinkles miraculously disappear – I'll be adding more bud vases to this collection.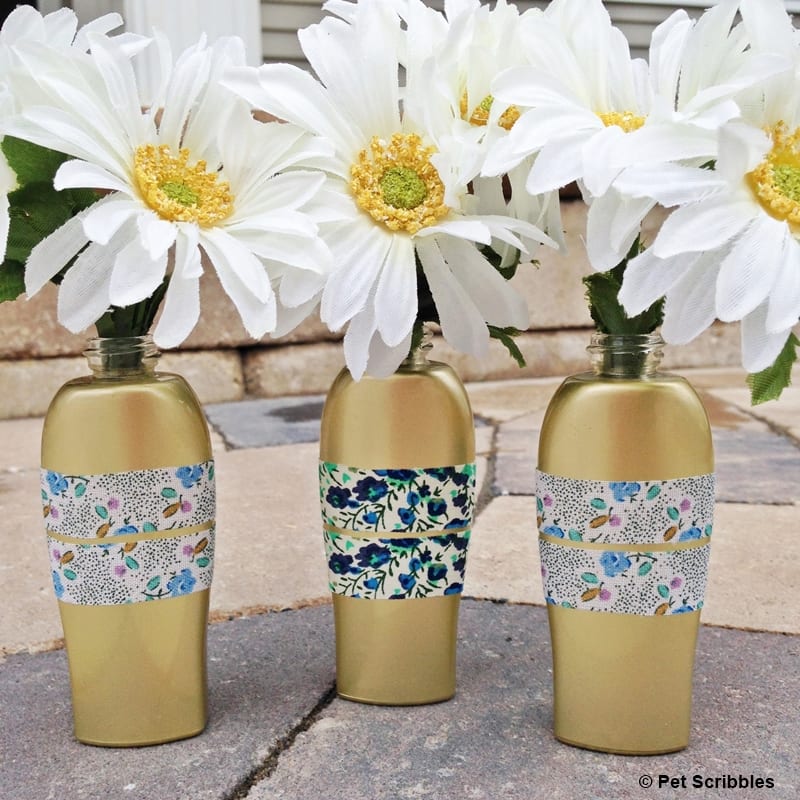 Look around your own vanity or bathroom counter for possible bottles you can easily upcycle. Easy peasy!
To see more recycled crafts that can be done in 15 minutes or less, please click on the button below, which will take you to the 30 Minute Crafts website: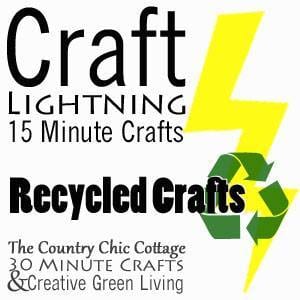 All week, you'll be able to see the lightning-fast crafts my friends are sharing.
Lots of fun ideas!
Happy quick crafting!
~Laura