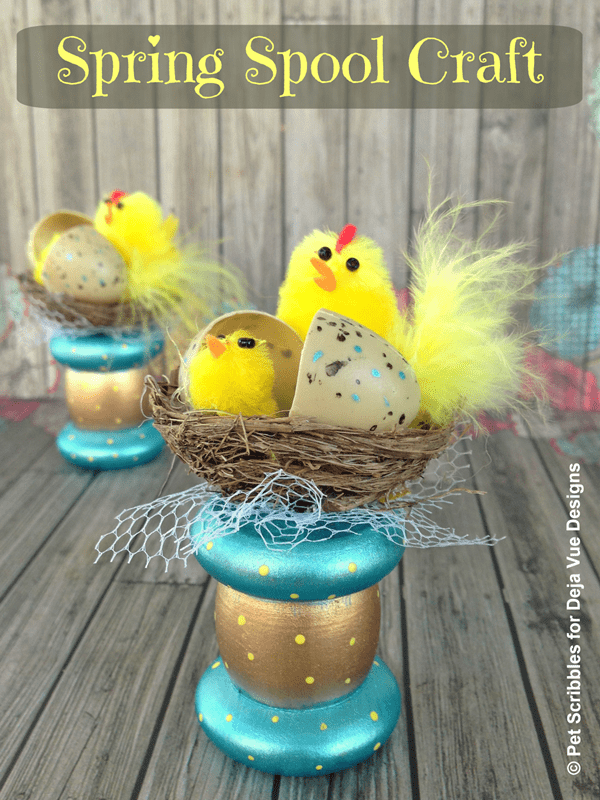 The title says it all: this is a sweet Spring spool craft!
It began with spools that I painted but then couldn't decide what to do with them. For months.
Once I found some sweet chicks in a nest as a craft supply, I knew they'd look adorable sitting on top of the spools.
All I had to do was make them match better, which involved a straight pin.
You're intrigued, right?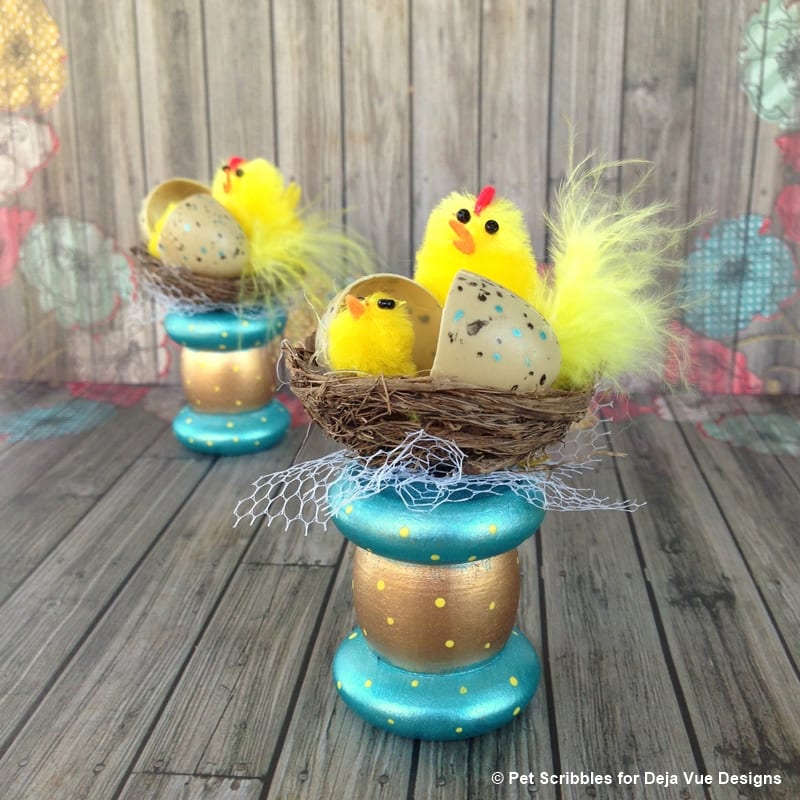 Head on over to see my weekly post at Deja Vue Designs, where you'll learn my easy tip for making teeny tiny painted polka dots too!
Click here: Spring Spool Craft
Happy crafting!
~Laura