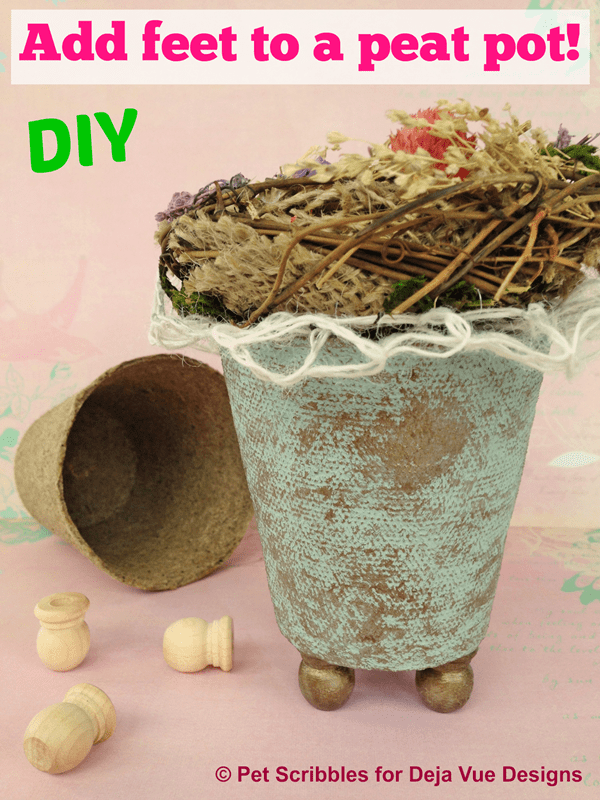 I love crafting with peat pots, but until recently never thought about adding feet to them.
Just by adding feet to a peat pot, you can change the look to a cachepot, decorative urn or miniature planter.
I'm sharing how to add feet to a peat pot over at Deja Vue Designs, complete with step-by-step pictures.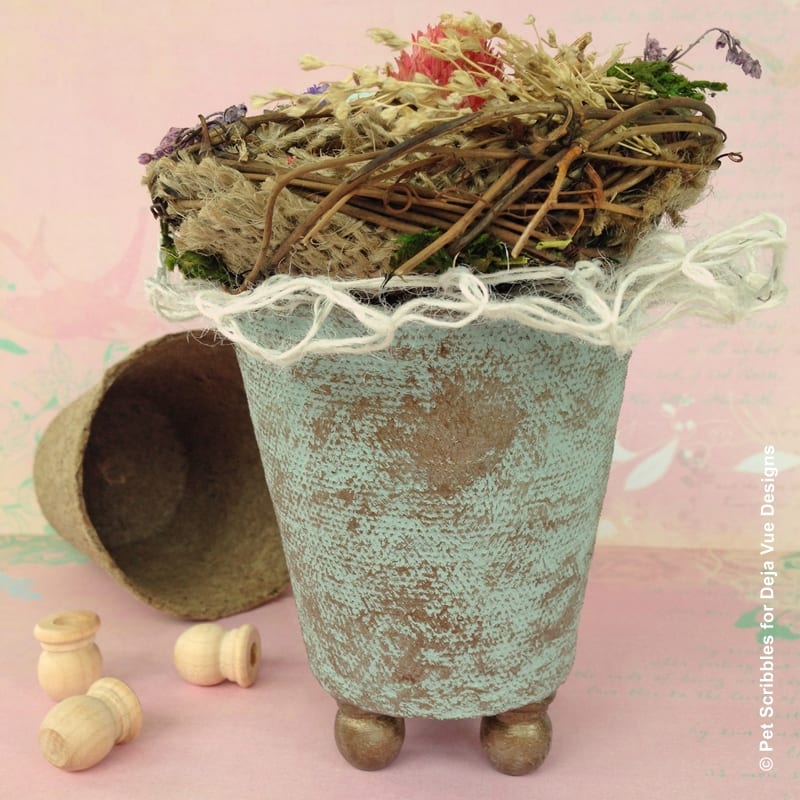 Click here to see the full tutorial: Add feet to a peat pot!
Happy crafting…and happy Spring too!
~Laura
And for more peat pot ideas, just click on the Related Posts below!