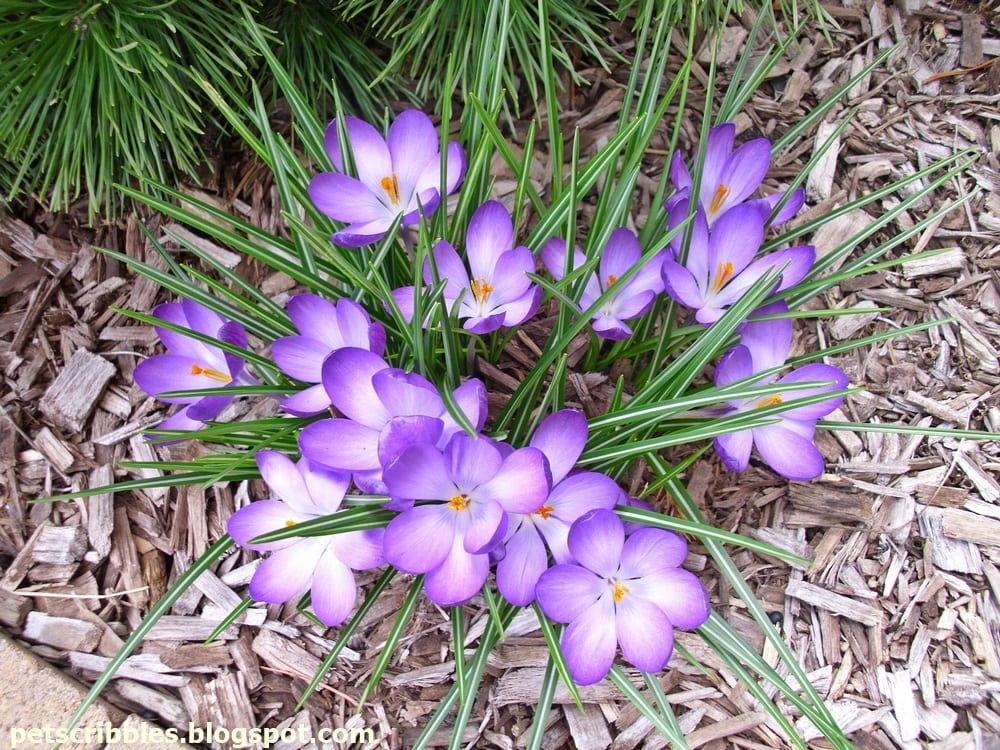 Spring has finally sprung! I'm like an excited kid on Christmas morning each day that a different bloom begins to open! These purple crocuses were at their prime about three weeks ago in our front garden beds. This particular patch popped up next to our Mugo Pine shrub.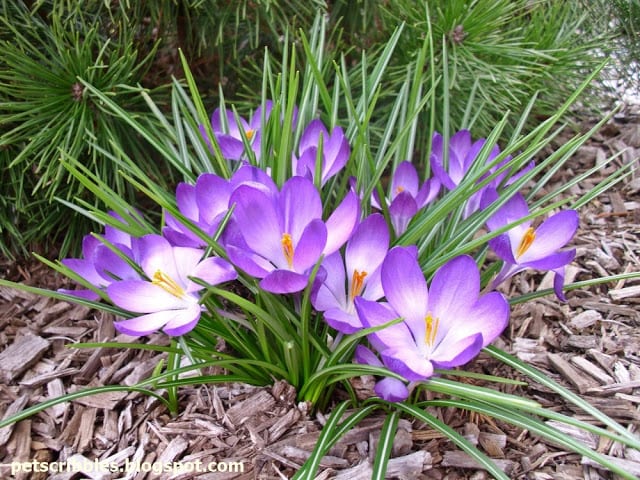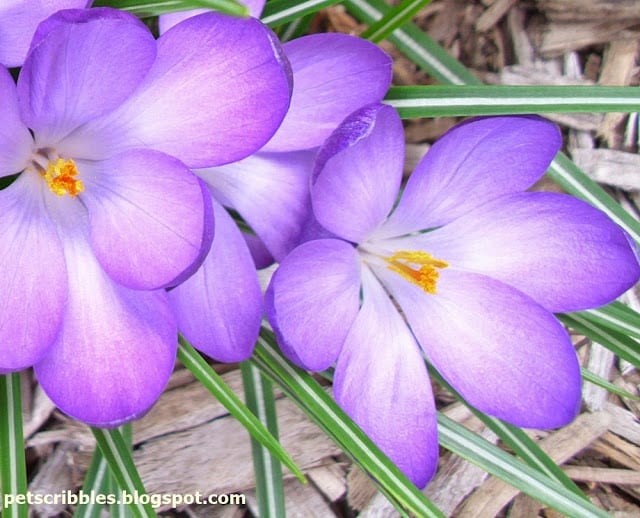 These Narcissus are in our backyard patio bed . . .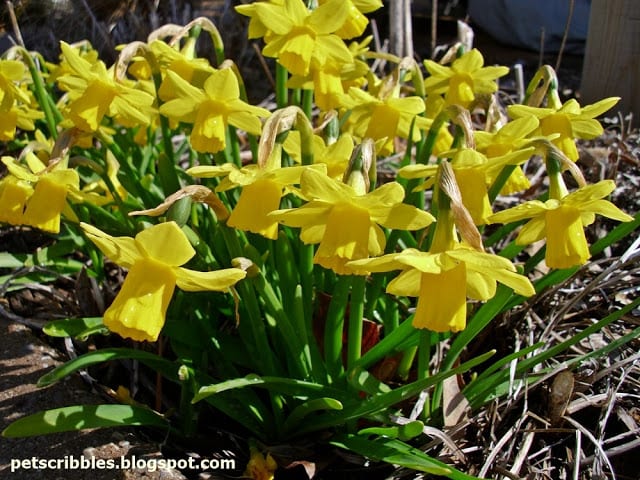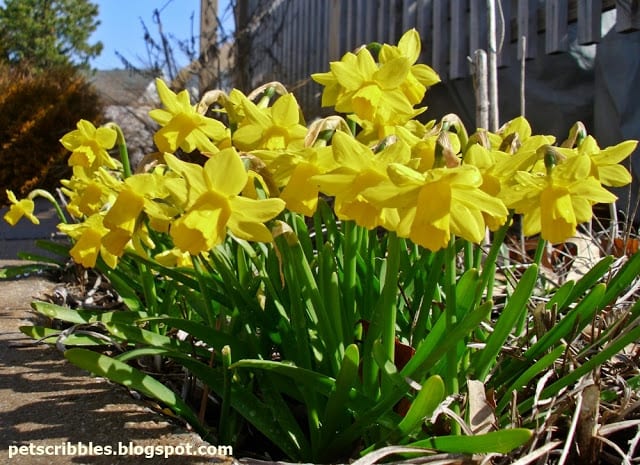 We adore this Star Magnolia Tree near our front entrance . . .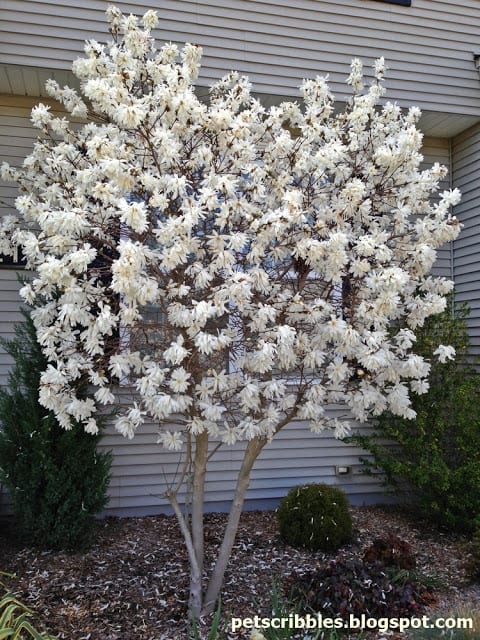 We wish this tree's full bloom time was longer, as it only lasts about two weeks.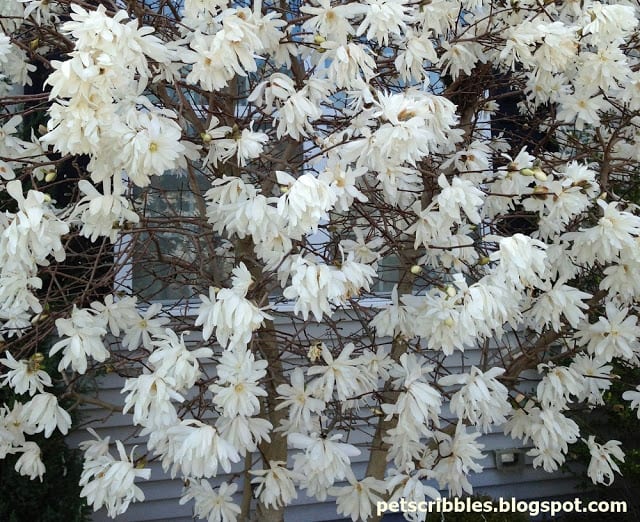 You can see some of the catkins – resembling pussy willows – that haven't yet opened up. Each catkin contains a beautiful flower!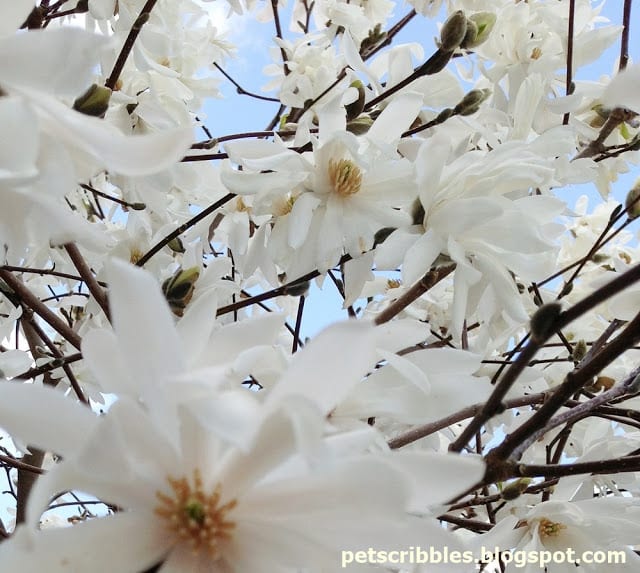 I hope you enjoyed this mini-dose of Spring!
Have any of your favorite flowers shown up yet?
~Laura