February 2013 update: The Socks for Sandy project has concluded. Thank you to everyone, from the bottom of my heart! ~Laura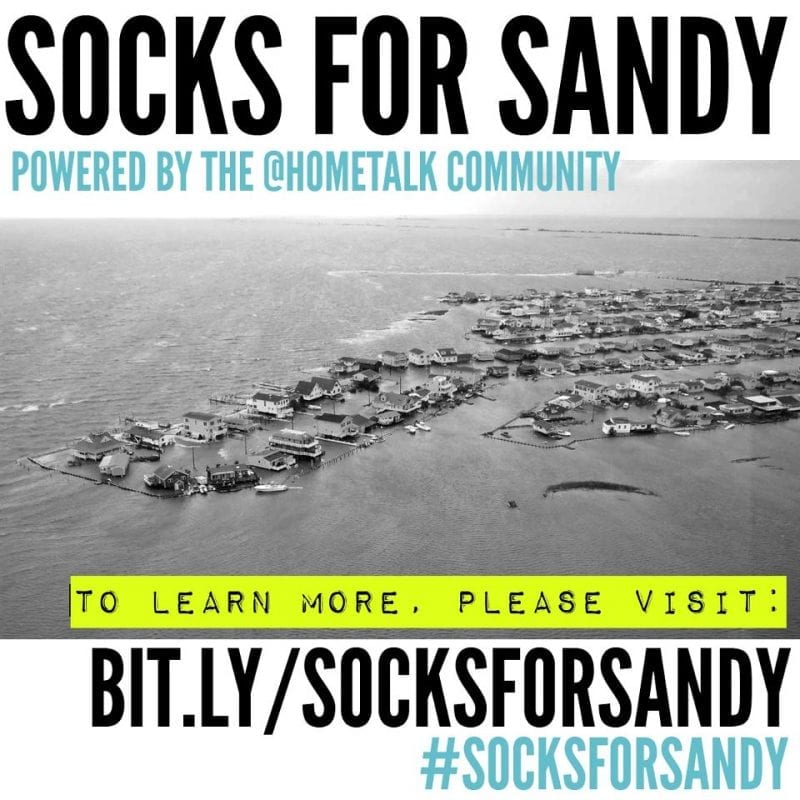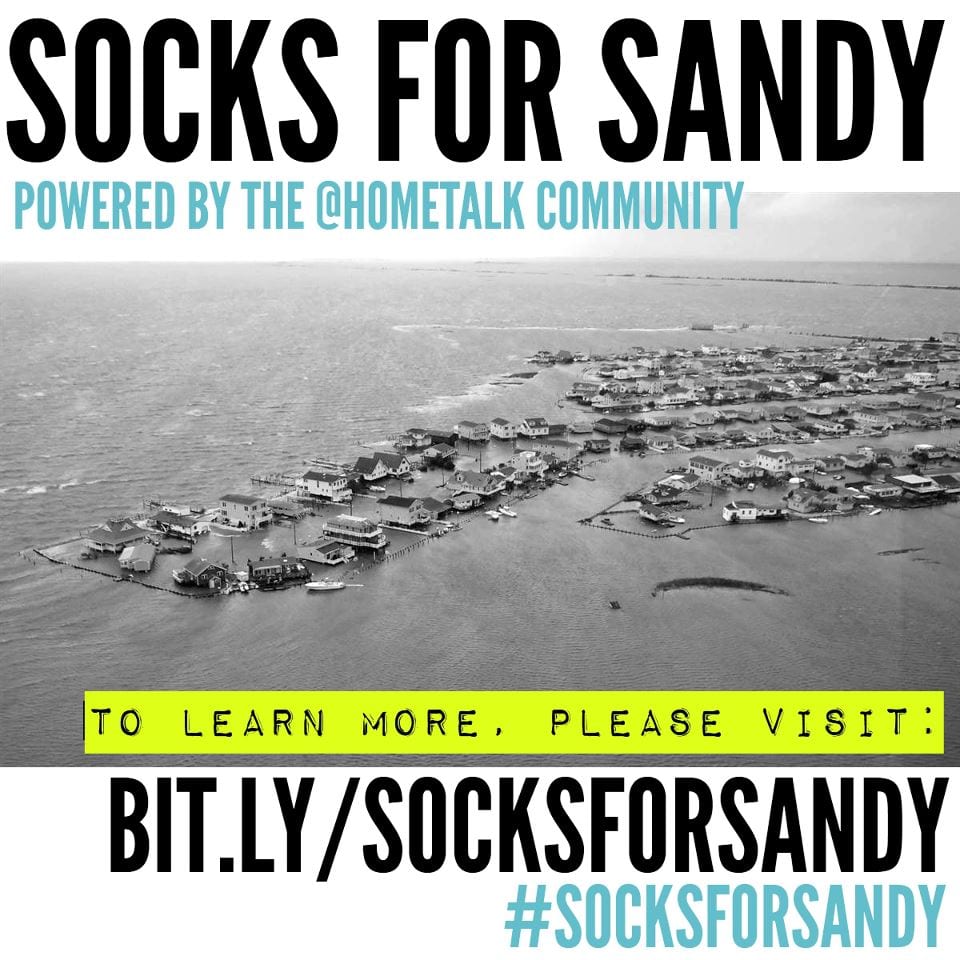 February 2013 update: The Socks for Sandy project has concluded. Thank you to everyone, from the bottom of my heart! ~Laura
November 3, 2012
Our neighborhood survived Hurricane Sandy. But that's not what this post is about.
Instead, I'd like to focus on those people who survived with only the clothes on their backs. Literally.
Just down the road from our little neighborhood, the need is great. (You can click here to read more about the Little Egg Harbor area of New Jersey, and how hard this area was hit.) Many homes are gone, flooded, wiped out, total losses.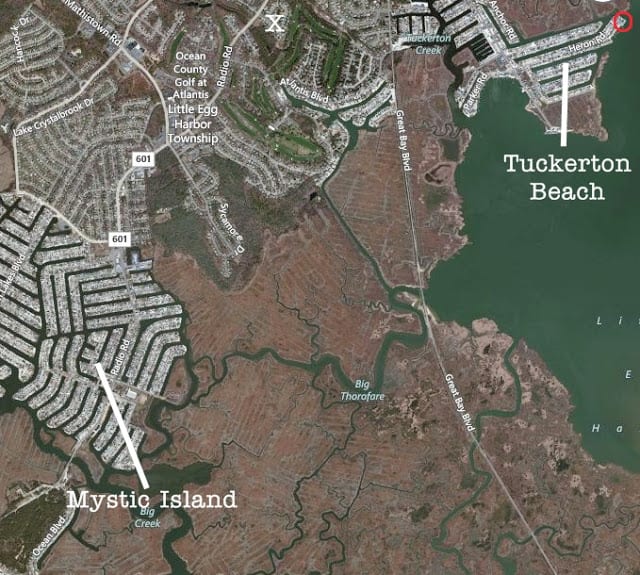 Mystic Island and Tuckerton Beach have been wiped out.

Read more here

.
These are just two of the many coastal communities devastated by Sandy.
One of my sis-in-laws went to volunteer at the local Hurricane Shelter set up at the middle school. She spread the word about what items people needed, including socks. My other sis-in-law and I, along with her kids, went over there that same night with clothes and socks to donate.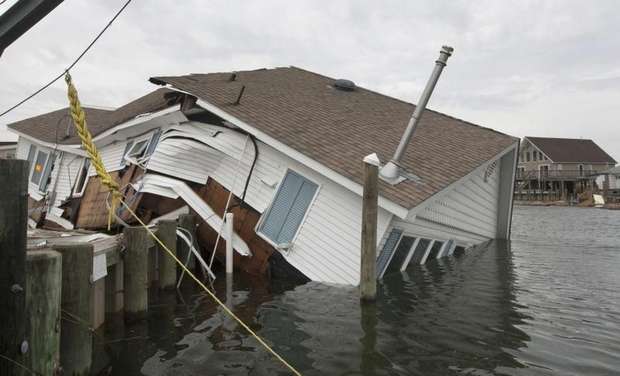 In Tuckerton Beach, where this photo was taken, officials said seven homes were thrown
from their foundations or pilings and simply disappeared. (

Photo from Asbury Park Press

)
I couldn't get the socks thing out of my head. People needed socks. People were walking around barefoot. But it was more than that, this sort-of obsession about socks. Putting socks on cold feet signifies warmth and comfort – a small bit of goodness during what will be a long and difficult road. It bothered me all night.
Yes, we live at the shore. Going barefoot goes hand-in-hand with living at the beach. But after this storm? It is much chillier around here. And the forecast is for another possible storm to arrive in about four days. People need socks for warmth. Now.
The next morning, I was doing some laundry for the second round of clothes I was going to donate – you know the pile in your closet that doesn't fit anymore, but you keep them for "when" you go on a diet and fit into them again? Yeah, that's what I donated. I'll lose the weight later.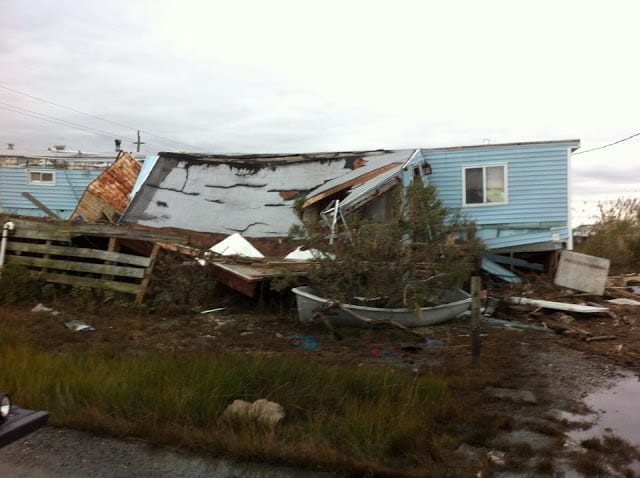 This is a picture of my next door neighbor's father's home – or rather what's
left of it – in West Creek, New Jersey, which is only 10 minutes north from here on Route 9.
Anyway — As I was doing laundry, I kept thinking about my fellow DIY and craft blogger friends on Hometalk and how supportive they are as a group. So many wanted to know how we were, how the people around us were. I swear these gals have the biggest hearts! I posed a simple question to them, and they said yes.
So here we are. Our mission is a simple one. And has a fast turn-around time too.
We're focusing on providing warm socks, gloves and winter hats to those who need it most right now. Also urgently needed are new packages of underwear for men, women and children.
We need these items for all ages, all shapes and sizes, for men, for women, for babies, for children.
February 2013 update:
The S
ocks for Sandy project has concluded. Thank you to everyone, from the bottom of my heart!
I will receive all packages and immediately take these to the local hurricane shelter for distribution. Any excess will be given to the other hurricane shelters up and down New Jersey's coastline.
This can be a great project to involve your kids in, because it all comes down to giving a bit of warmth to someone in need.
What started as an idea has blossomed into warmth. And it is simple to get involved.
Another option:
Donating directly to the Red Cross is still the fastest way to get your money into the hands of those who need it the most.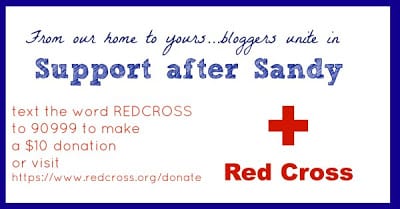 I want to thank my blogger friends from all over the country who are making Socks for Sandy a reality. Please click here to view a list of blogs (with links to each one) who are helping me. The list includes the state or province where each blogger is based, showing the wide network of support!
And last but definitely not least: I want to thank you, from the bottom of my heart, for your help.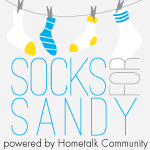 February 2013 update: The Socks for Sandy project has concluded. Thank you to everyone, from the bottom of my heart!