I can't believe that it's only been five days since my last post on here titled Frankenstorm is coming! It feels like Sunday occurred about a month ago. This has been a long week. I imagine it's been that way for you too. Either you were affected by Hurricane Sandy, or you know someone who was. Or I should say you know someone who "is" being affected. Sandy is gone, but the destruction she left behind will take quite some time to fix.
Here's a shot that shows Tuckerton Beach, New Jersey, which is near where we live.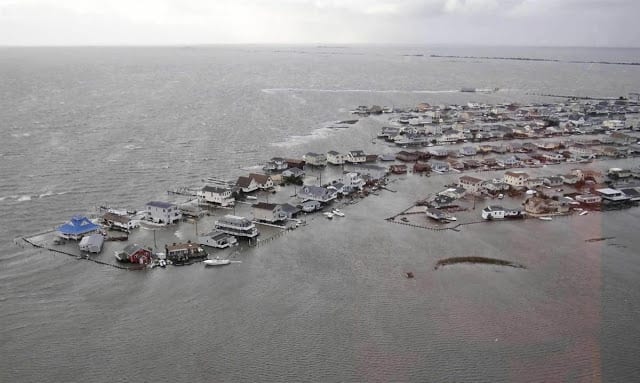 Tuckerton Beach, New Jersey, after Sandy came through. Photo © US Coast Guard
Do you see the blue roof in the picture above? It is circled on the map below to give you a frame of reference as to where this is.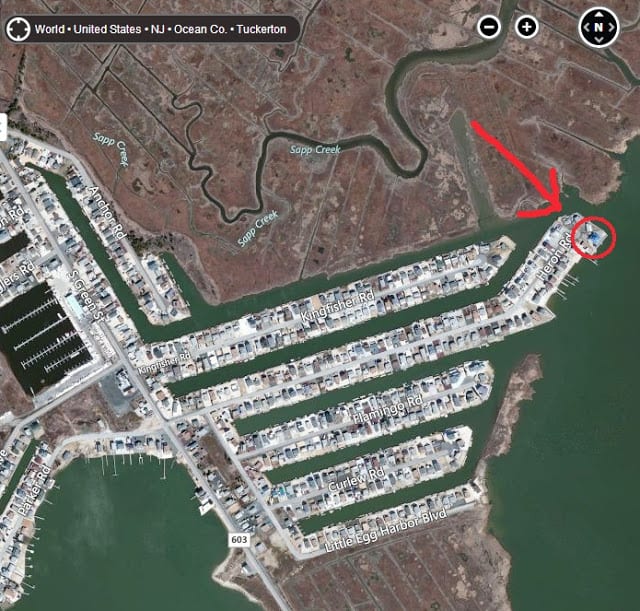 Go back up to the photo of the flooding. Do you see the dark, thin line that starts from the right side of the picture and goes toward the middle before fading away? That's Great Bay Boulevard, which you can see below on the map.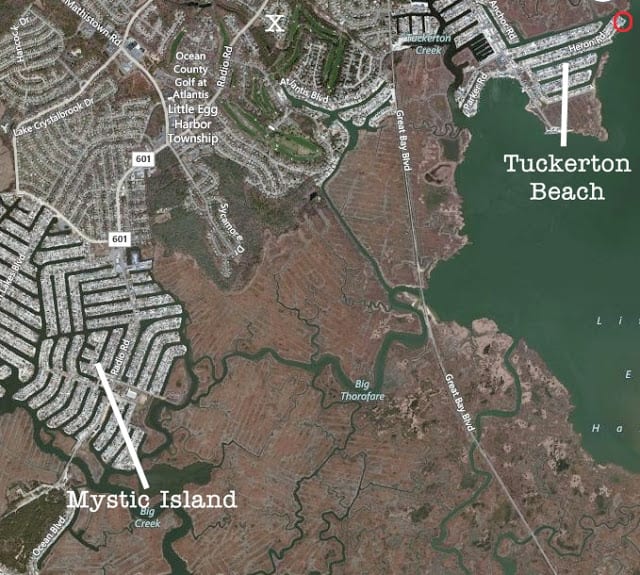 And for a better frame of reference, X marks the spot near where we live. Just a few minutes away is Tuckerton Beach and Mystic Island. Both flooded out. We had minor storm damage. Nothing money and a bit of labor can't fix. But just down the road from us, literally, is a different story. It is shocking. And no doubt you've seen similar images and watched similar stories on TV this week.
Please consider making a donation to the Red Cross, following the directions in the graphic at the top of this page.
I'll be back here tomorrow to share another way that you can also help those who have lost so much. It was an idea I had that was quickly embraced by many of my DIY and craft blogger friends, and with their support and encouragement this idea is going to happen. Please stop back here tomorrow to learn more.
Just one more thing. This week things have felt very different. Upon reading my "Frankenstorm is coming!" post again, it just doesn't seem so interesting right now to show you some "after" pictures of which flowers survived Hurricane Sandy and which did not. Just a wee bit unimportant right now. I hope you understand.
~Laura