Here's a fun project: painting premade paper maché acorn boxes! It doesn't take long at all, and you can use these boxes in so many ways, whether as favors, ornaments, or display a bunch of them in a bowl!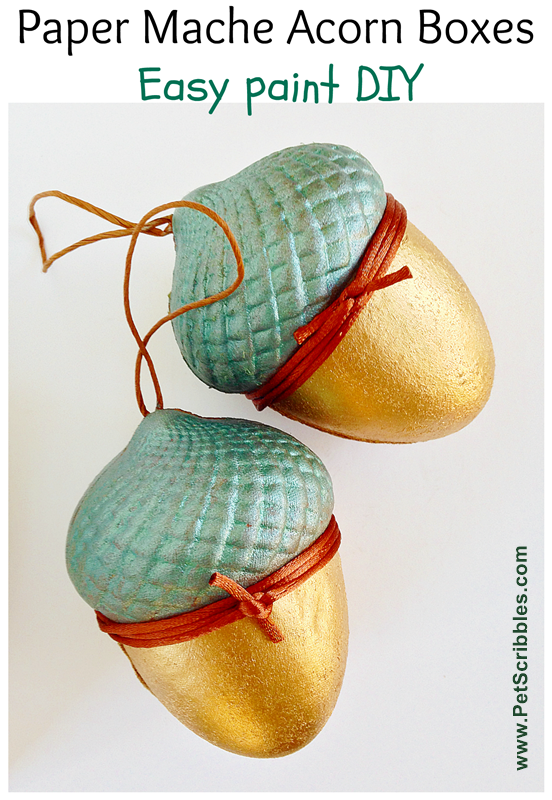 I was lucky enough to purchase these acorn boxes last year on clearance, but they can still be found on Amazon and if you have Amazon Prime like I do (oh what did we do before Amazon Prime?), you can order them today and have them ready to paint in a few days!
FTC Disclaimer: Some of the links in this post are affiliate links. I explain more here.
Paper Maché Acorn Boxes: Easy Paint DIY
Supplies needed:
Tutorial:
Step One: Paint the bottom half of each acorn box with gold liquid gilding. I only needed to paint one coat. Let dry.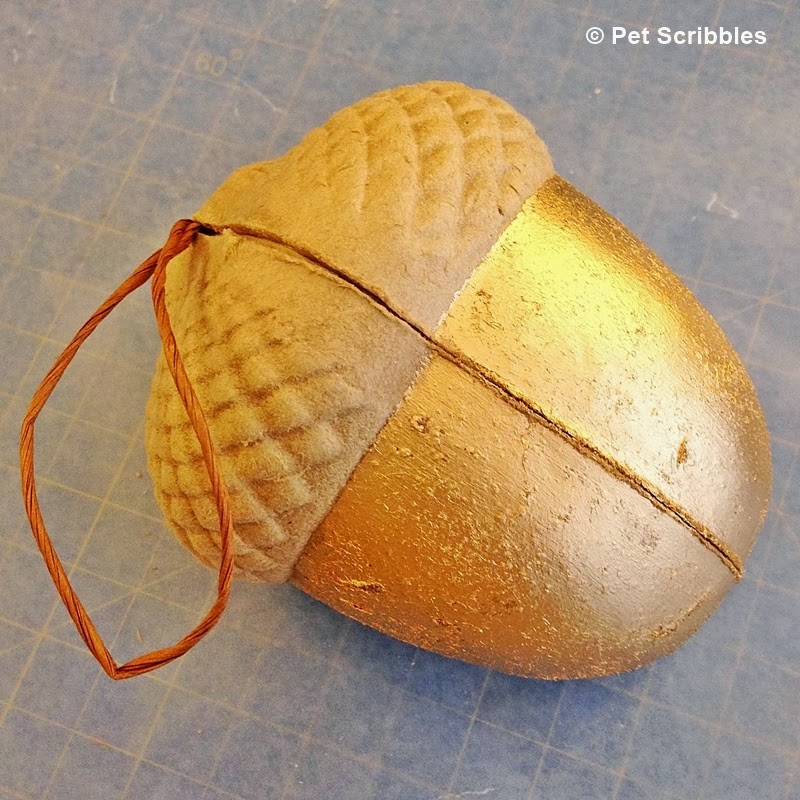 Step Two: Paint the top half of each acorn box with brown craft paint. I used two coats, letting the first coat dry before applying the second.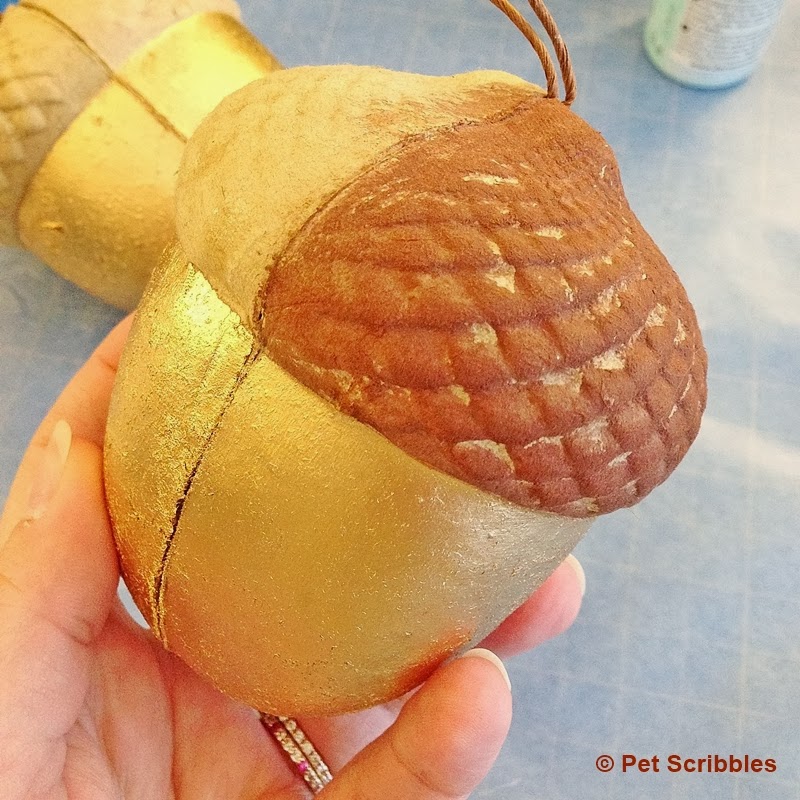 Notice how I painted the coats roughly, meaning that I left certain recessed areas unpainted. The paper maché soaks in the paint easily, and if you miss a few spots, you'll cover them up in the next step. (I told you this was easy!)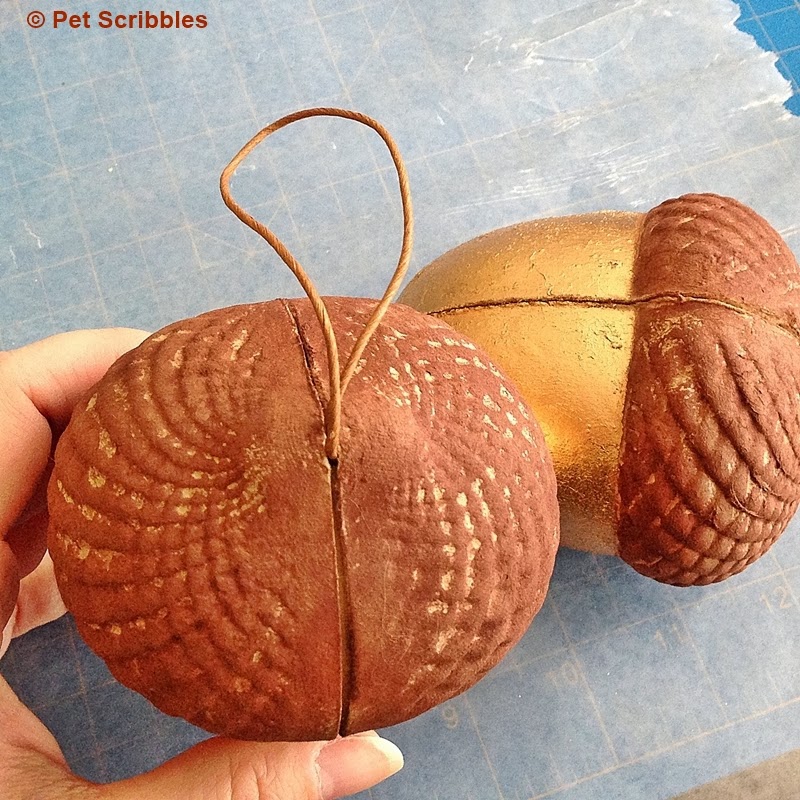 Step Three: Apply the Dazzling Metallic Paint in Peacock Pearl over the brown painted areas very lightly. You want the brown paint to still show through at first, then slowly build up the color.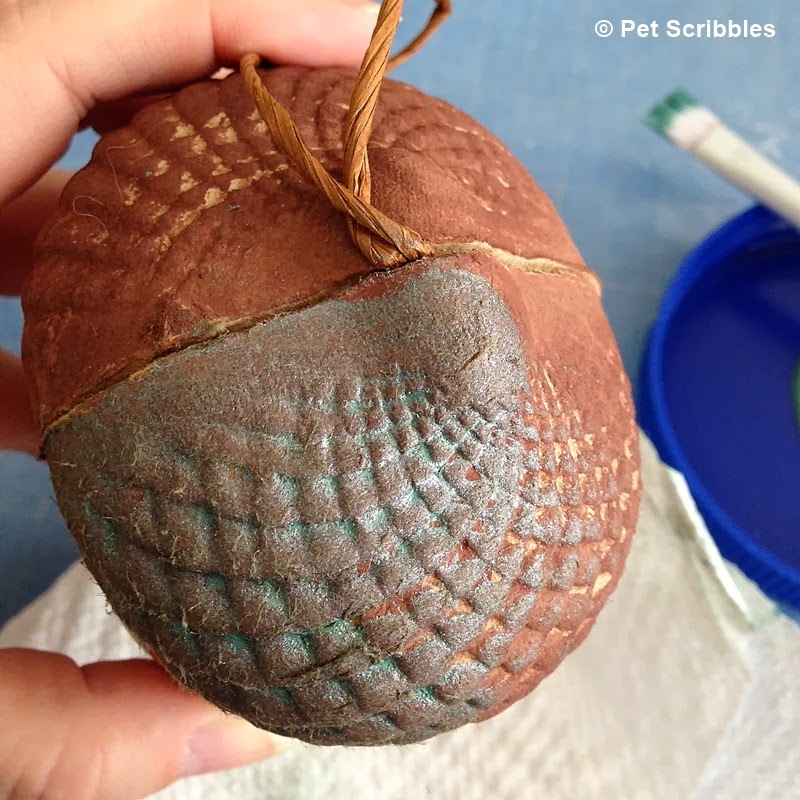 I ended up painting two light coats of Peacock Pearl over the brown paint.
Step Four: Take some brown cording, wrap around each box two or three times, then tie in a knot to secure. This step is optional, but does give the boxes a more finished look to them. You could also use ribbon, seam binding, lace or other decorative trims.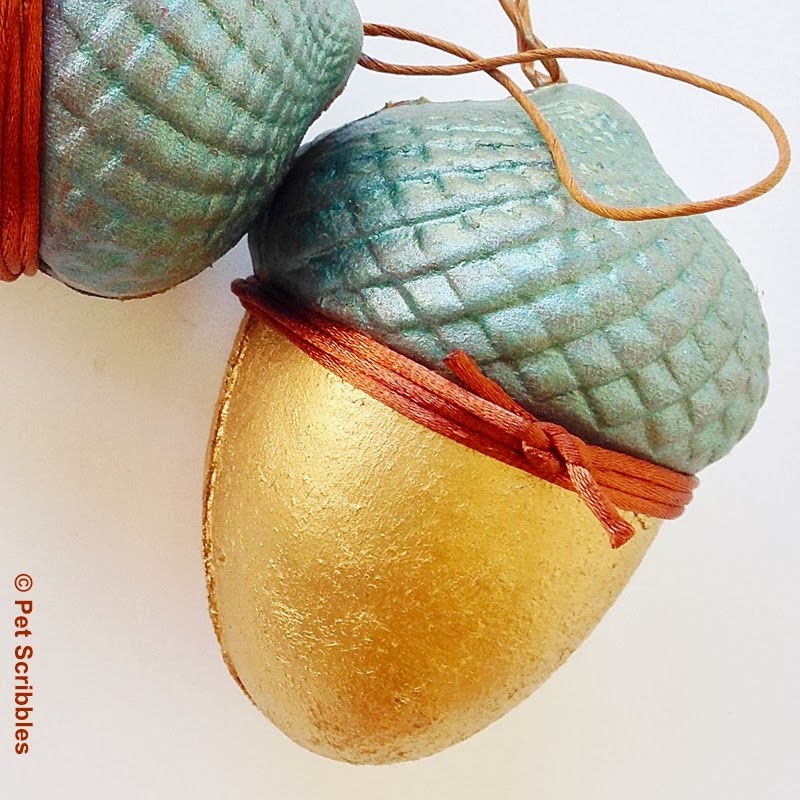 And now you have some pretty decorations for Thanksgiving!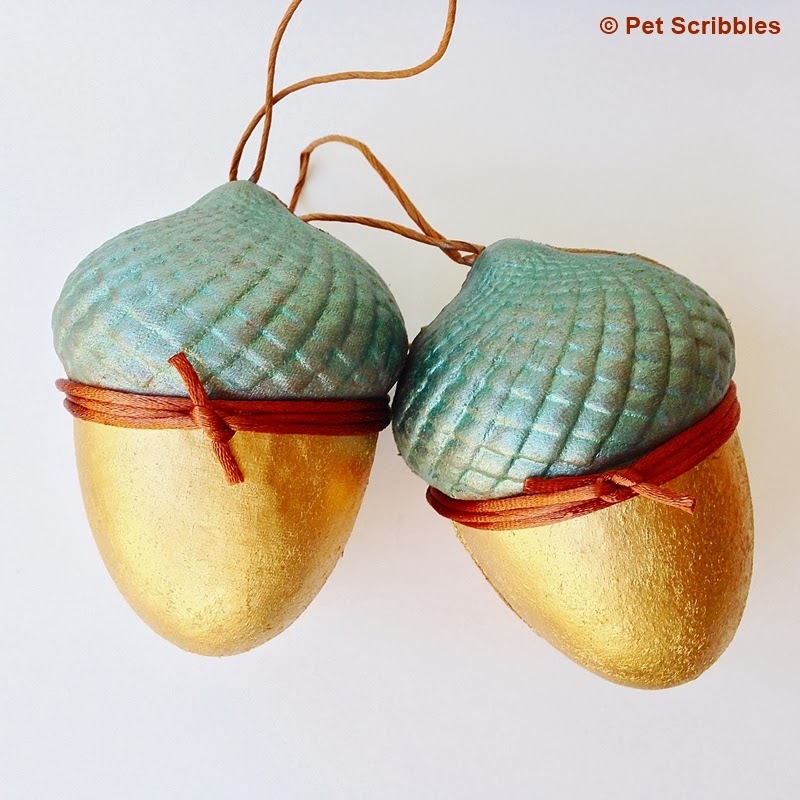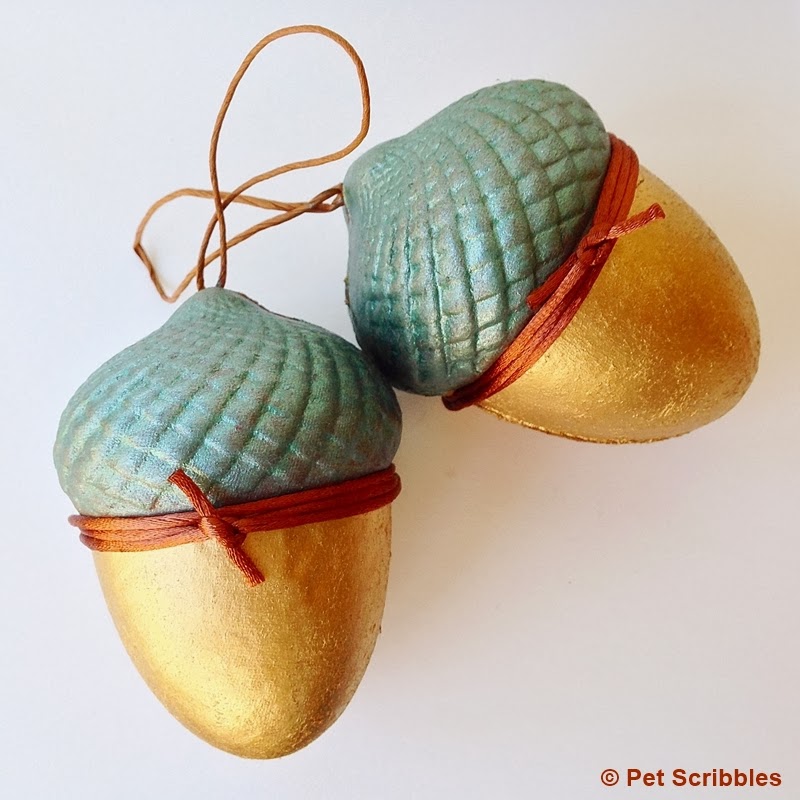 Save these to use again next year for your entire Fall season! That's what I'm doing!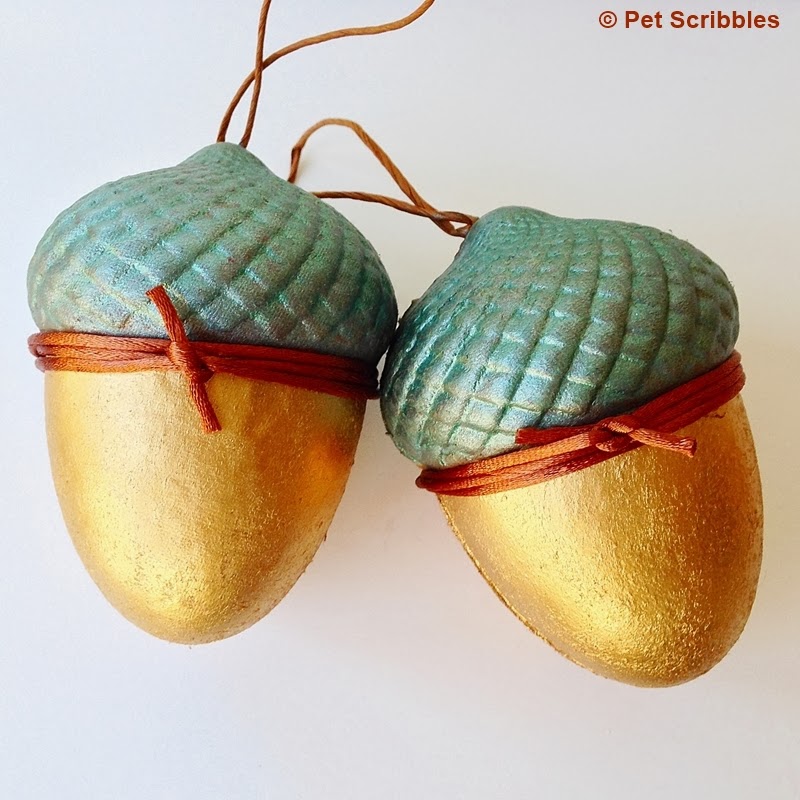 Happy crafting!