Today I'm sharing my easy DIY for Painted and Glittered Handmade Ornaments. Yes it's only mid-October, but today it's my turn as part of the 31 Days of Handmade Christmas Ornaments Blog Hop: an entire month featuring a new handmade DIY for you!
Yes, I'll be returning to Halloween and Thanksgiving crafts and projects this week, but now is the perfect time to begin thinking about making handmade Christmas ornaments! And these days, especially with all that's available at the craft stores, it's easier than ever to create something pretty.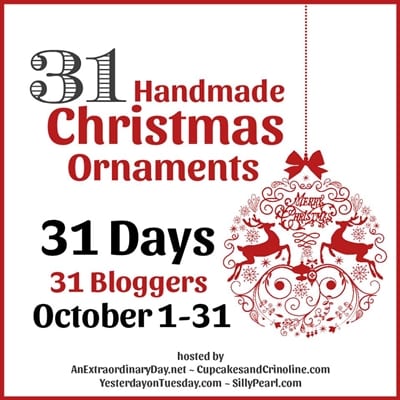 There is a complete list of the other handmade ornament tutorials at the bottom of this post.
Painted and Glittered Handmade Ornaments!
FTC Disclaimer: Some of the links in this post are affiliate links. I explain more here.
Supplies needed:
Unfinished wood scroll ornaments – Michael's
Craft Twinkles Glitter Paint in Christmas Red and Christmas Green – DecoArt
Heads up! If you want perfect, traditional Christmas colors for your glitter needs, these two shades are perfect! Guess that's why they named them as such!
Recycled plastic lid for a palette
Paint brushes
Wax paper
Twisty ties
Thin ribbon to hang
Jingle bells (2 per ornament)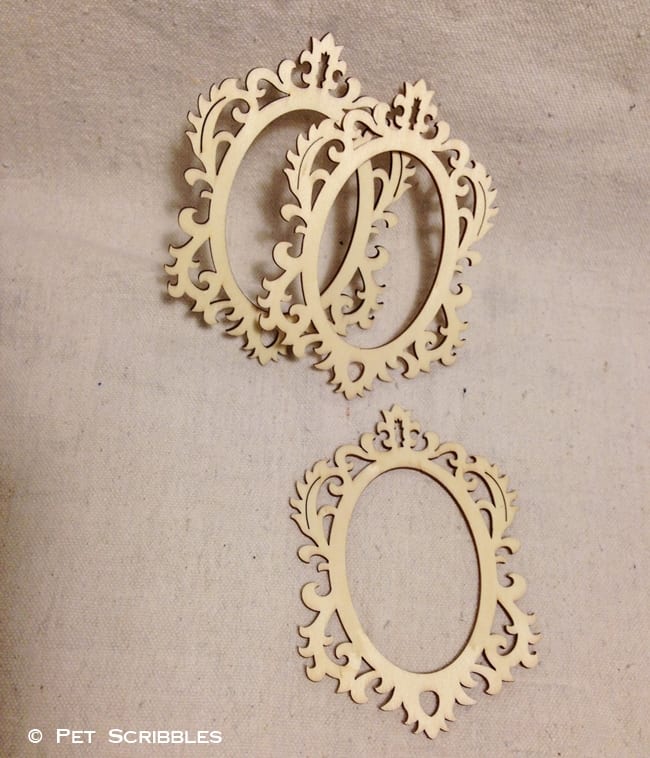 Step One: Paint both sides of each ornament with your chosen colors. One coat is all you need on each side of the ornaments. I painted two of the ornaments in Lipstick (red) and one in Turf Green. Let dry.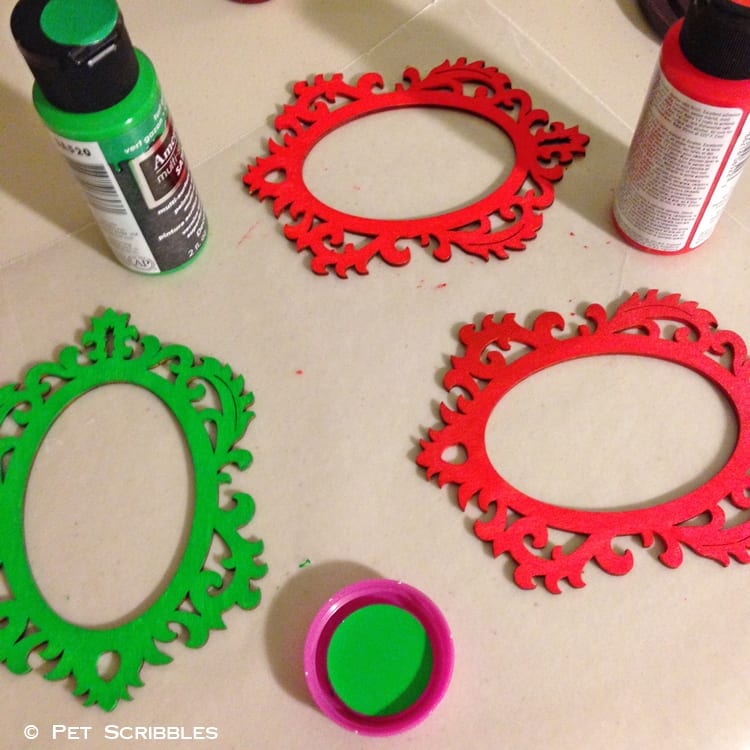 Helpful Tip: Use a sheet of wax paper on your work surface to make quick work of painting ornaments. Why? The ornaments will dry fairly quickly — something I love about the Multi-Surface Acrylics — and when you put them down onto the wax paper, the ornaments won't stick! Such a time saver!
Step Two: Paint both sides of each ornament with a decent coat of Craft Twinkles in your chosen colors. Again, one coat is all you need for each ornament. I used a paintbrush and more or less blotted and splotched this glitter paint onto the ornament, versus just painting it on. This guarantees me a nice coating of glitter once dry!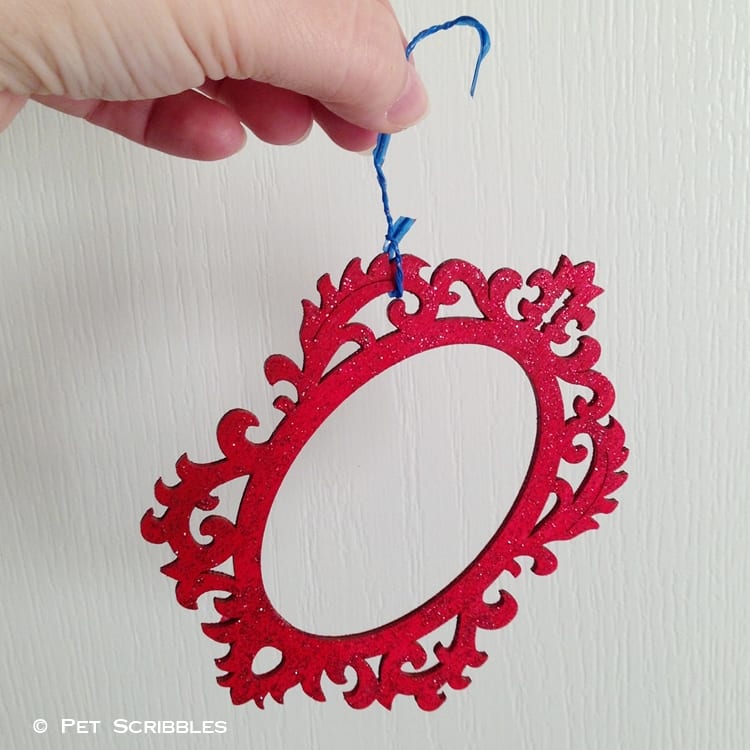 Helpful Tip: When applying the glitter paint, hold the ornament by one edge. Paint both sides of the ornament except for the area that you're holding. Thread a twisty tie through one of the scroll openings – see image above – and hang up to dry. Once dry, simply paint the rest of the ornament and repeat hanging it up to dry. Easy peasy!
Step Three: Add embellishments (optional) and thin satin ribbon to hang. I added some jingle bells in matching colors to my ornaments for a little extra something!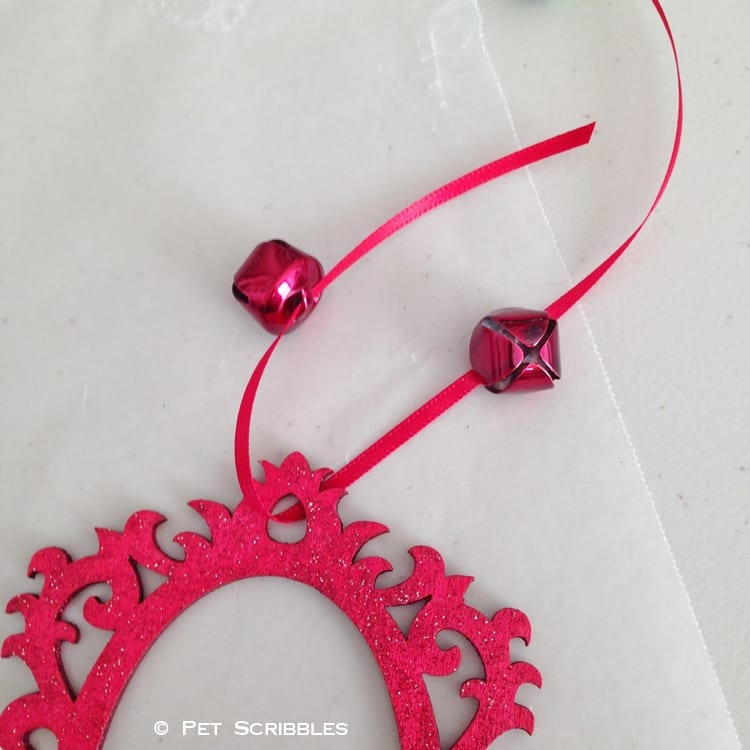 How long did this take?
Just about 90 minutes, minus the drying time. I let the glitter paint dry overnight, then finished the glitter edges (that were left unglittered) the next morning. Once dry, just add your embellishments!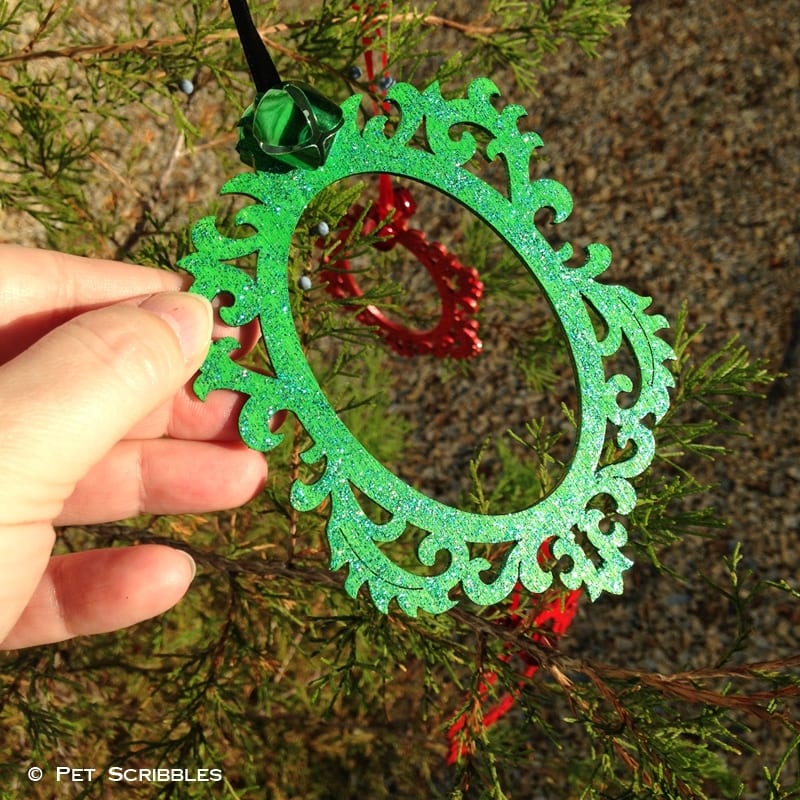 Because these don't take long to make, they are a great handmade gift idea! Think of all the many reasons you need little gifts for the upcoming holidays: hostess gifts at Thanksgiving and holiday parties, little thank-yous for special people like your awesome hair stylist, teacher gifts, and so on!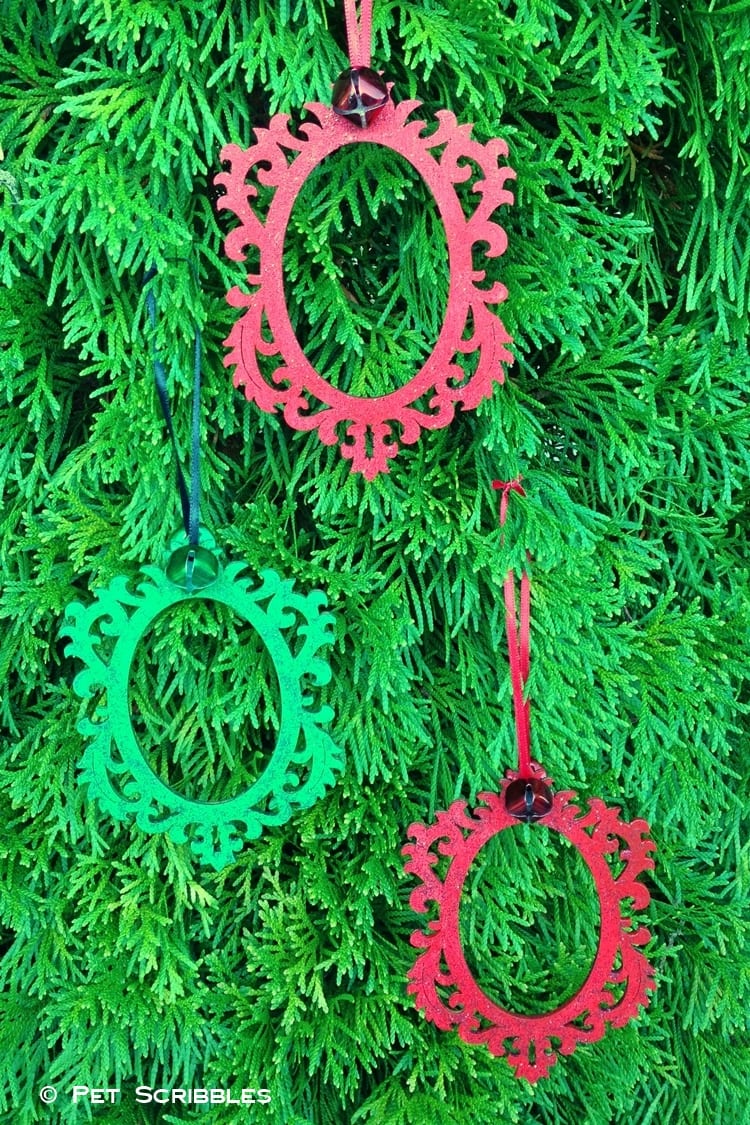 What will I do?
This set will be displayed in our own home, as my husband loves the traditional red and green Christmas colors!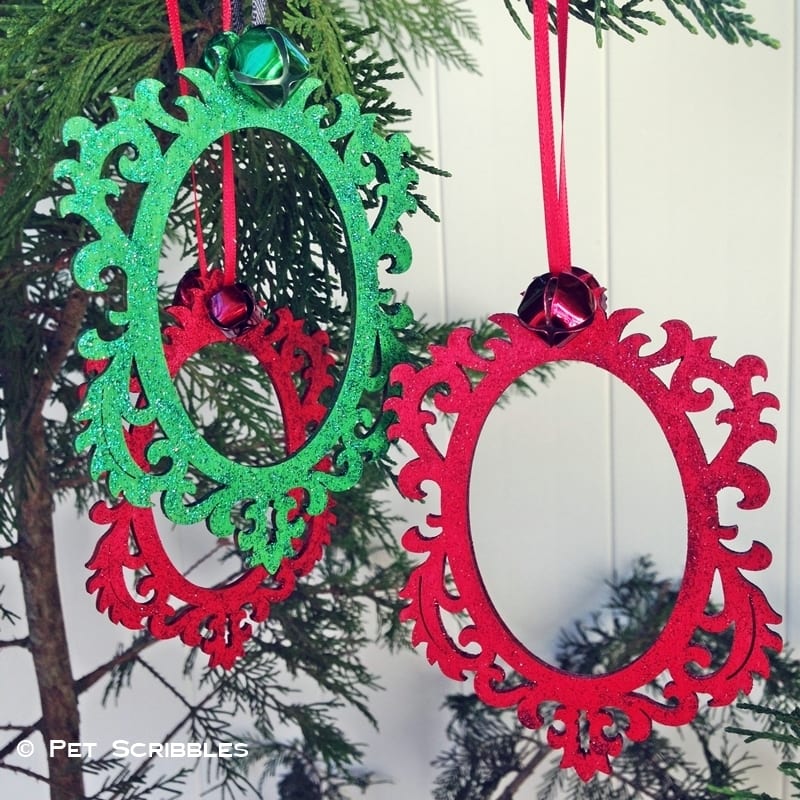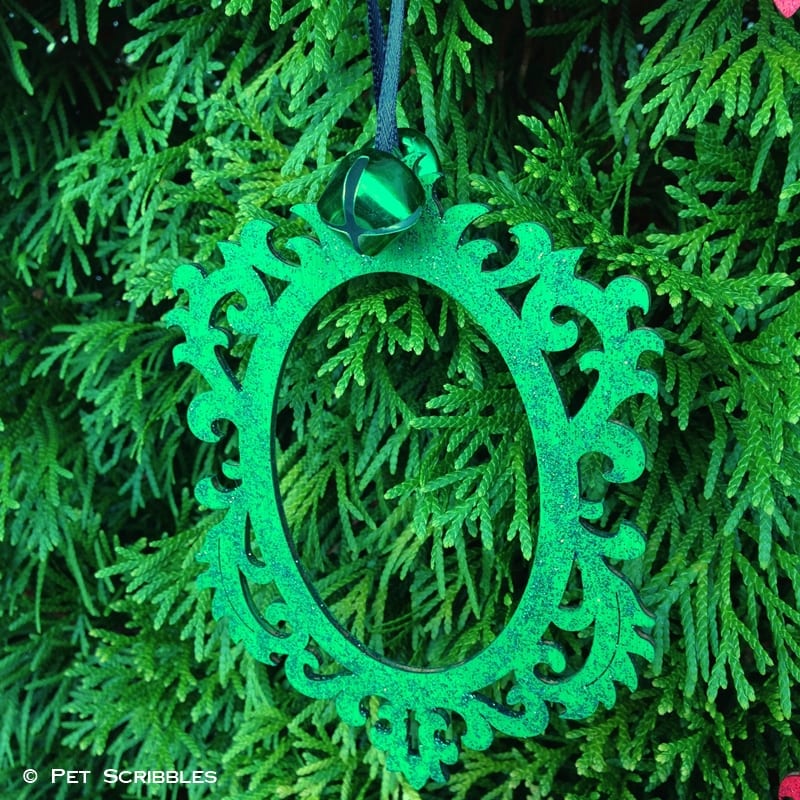 31 Days of Handmade Christmas Ornaments Blog Hop
Please visit my bloggy friends below to see the ornaments each of them made. And stop back here to revisit this section, because we're only halfway through our month-long ornament extravaganza!

Happy crafting!
~Laura